Prodigy Partnerships offer an adaptive, standards-aligned math adventure
Join more than 1500 schools already partnered with Prodigy Education to get personalized training and unlock exclusive teaching tools.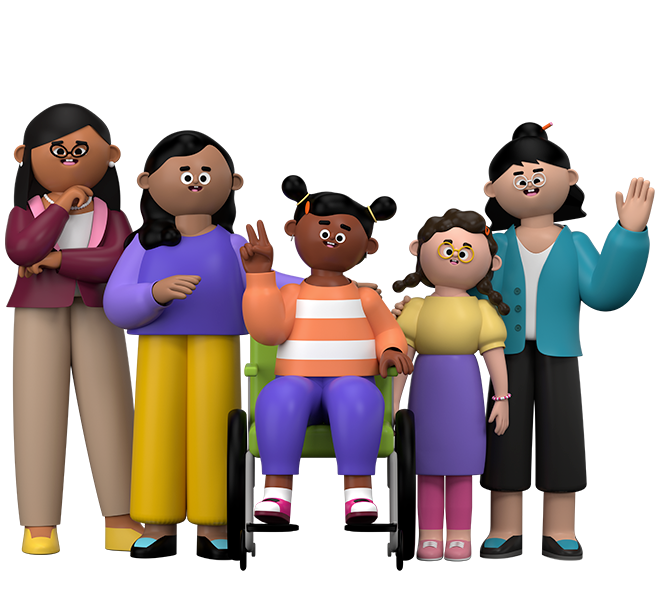 Prodigy Partner perks
Seamless integration
We guide educators through onboarding and student rostering on platforms including Google Classroom and Clever.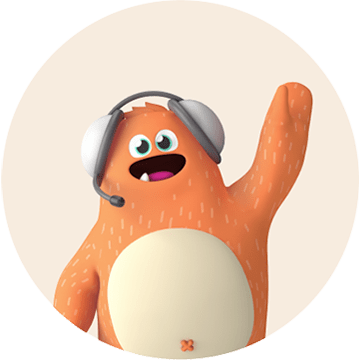 Personalized support
We share best practices for how your teachers can effectively meet the unique learning needs and goals of every student.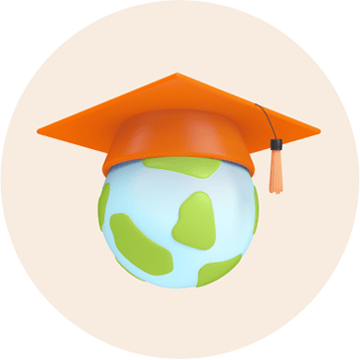 Aligned to standards
Aligned curriculum that matches what is being taught throughout your region, district and school to help inform school delivery plans, classroom lessons and professional development.
Partner-only tools that empower teachers and engage students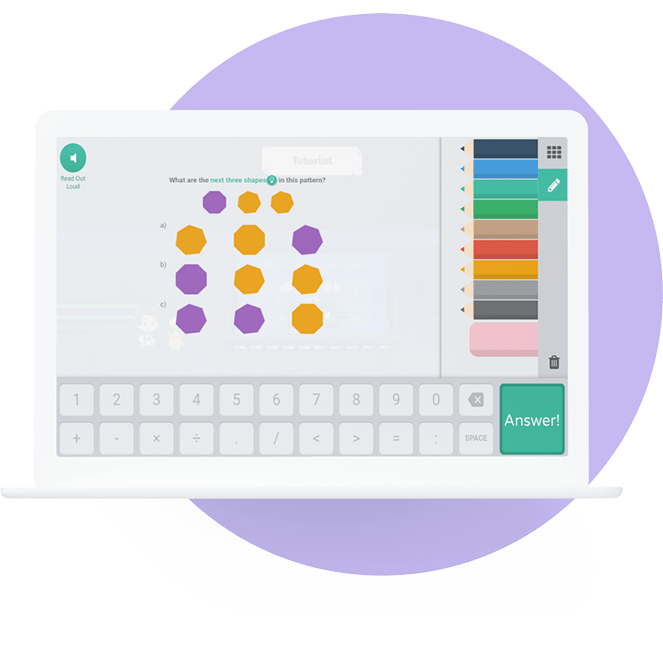 Focus Mode
Teachers can boost the amount of students' time on task in Prodigy to encourage math skills mastery and continue building a love of learning.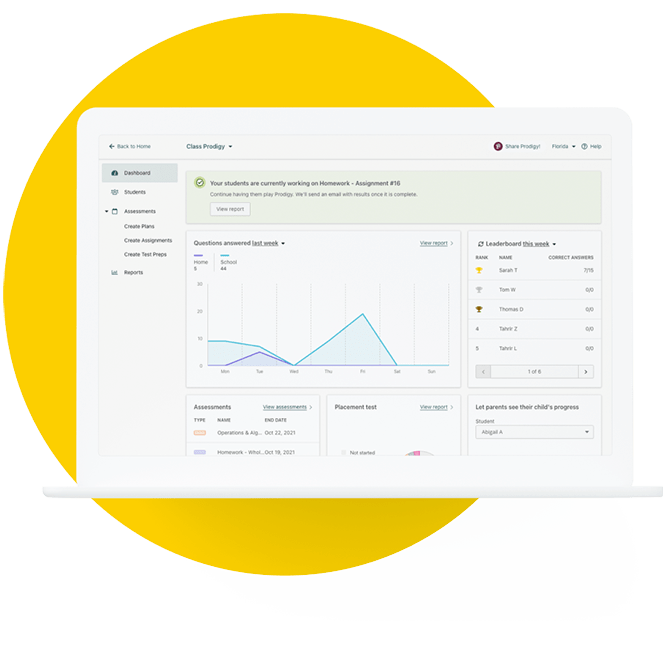 Co-Teaching
Teachers can share their Prodigy classroom with multiple teachers, coaches and interventionists in their campus. Together, they can plan, create assessments and review student achievement data.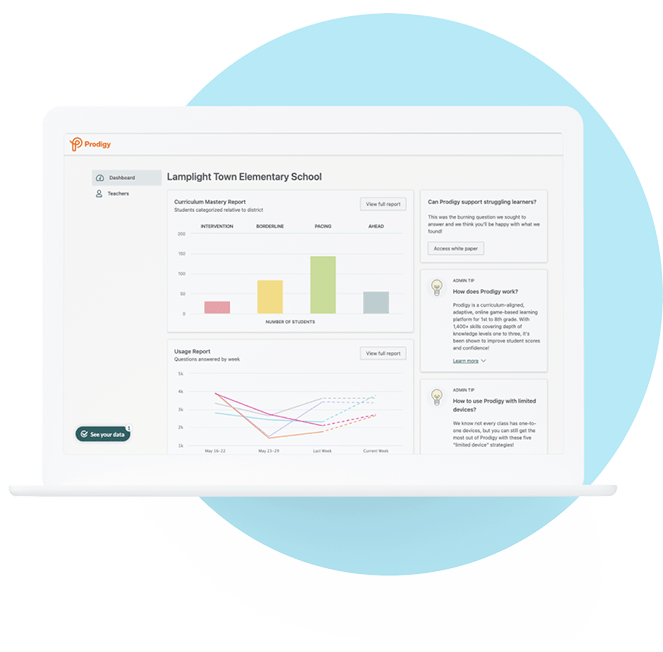 Admin Dashboard
Student usage data is captured in real time and transformed into comprehensive reports to help inform your school or district's math goals.
Choose the best Prodigy Partner package for your school or district

Make the most of your Prodigy Partnership with customizable professional development packages. Choose from live virtual sessions or on-demand modules to support teacher implementation.
What educators have to say
"The program is a great way to keep students engaged in learning and the Partnership provides easy access to customer support, tournaments, and opportunities to upgrade your students learning by earning swag and memberships."
Jody Boutwell
5th grade teacher, Garden Lakes Elementary, Georgia
"Being a Prodigy Partner has opened up a door for us to build a pathway that puts focus back on mathematics and its importance. This is a way to encourage one another, cheer on classes, teachers and students, and build a sense of community while also reinforcing and building on math skills."
Dana Starkey
Math Specialist, Spring-Ford Intermediate School, Pennsylvania
"With our Prodigy Partnership, students from K-8 in our building all use Prodigy. As students move to their new grade, they still get to play the game they love to learn math."
Kate Gandenberger
5th grade teacher, St. James School, Ohio
Prodigy's world-class connectivity and compatibility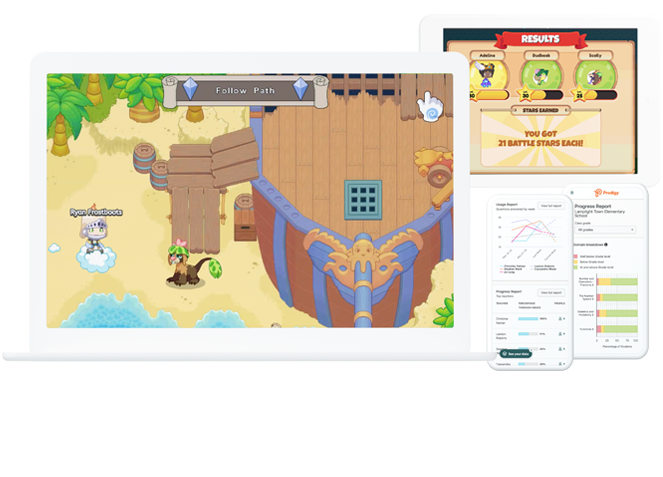 Because Prodigy is web-based, students can play the math game both in school and out of it — as long as they have internet access.
We work diligently to ensure students can access Prodigy on a wide variety of platforms including PCs, Chromebooks, iPads and Android devices.
And when teacher, student and parent accounts are all linked, it creates a holistic learning environment that helps everyone love learning.