5 Tips For Teachers To Manage Online Classes
All Posts

Challenging times call for creative solutions!
COVID-19 situation has become a roadblock for institutions and schools around the world as they are faced with the most difficult question; How to teach students and continue their education outside a 'Classroom Environment'?
However, advancements in technology have made it possible for teachers to connect with their students outside of school. Schools all over the country have successfully leveraged the power of online collaboration to create web classrooms for teachers to engage, motivate and educate their students.
And even though online classrooms are a boon during the times of needs, it comes with its own set of challenges. The number one concern of teachers in online classrooms is student behaviour and management. Managing disruptions and student behaviour has always been a challenge even in a traditional classroom environment but as online classes come into the scenario, the concern has increased significantly.
But it is not impossible to manage your students in an online classroom. As the cases rise and schools remain closed for a while, teachers need to take a different approach to classroom management that benefits students at home.
To help you out, here are 6 tips for online classroom management that you can try:
1. Plan In Advance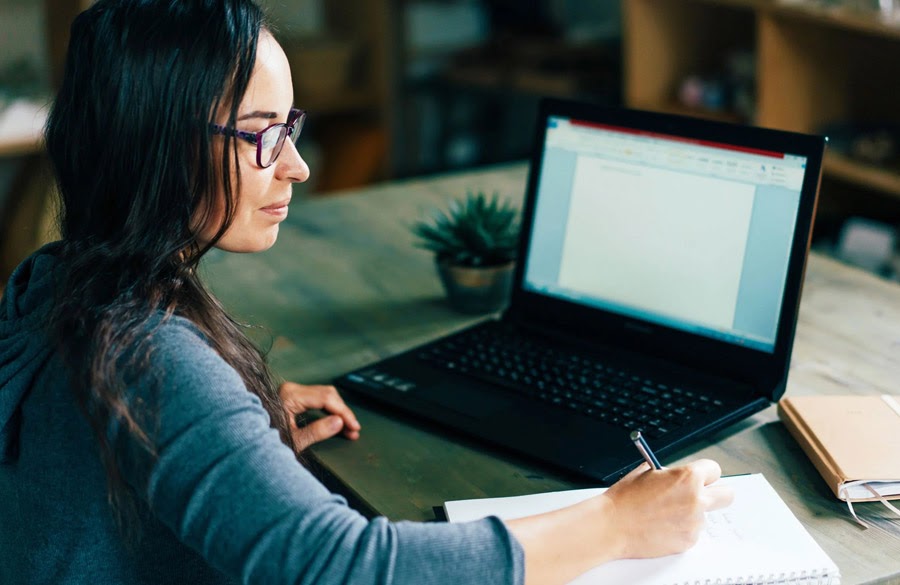 Planning is an essential component of online classrooms. Therefore, It is always a good idea to prepare a comprehensive lesson plan in advance and keep a schedule ready for 1-2 weeks. Having the course syllabus and materials ready will help you guide the class easily and maximize your students' time.
2. Focus On Engagement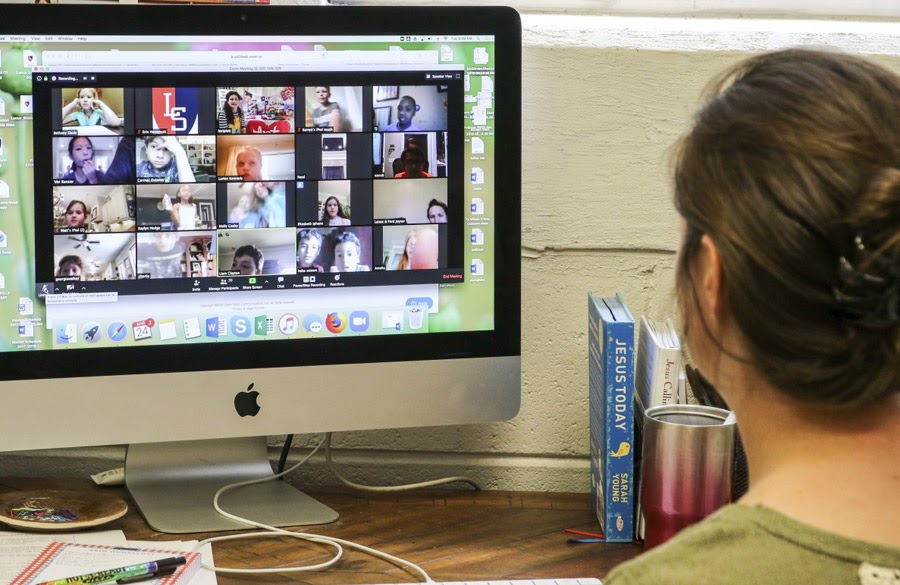 Students' behaviour in online classes is very different from traditional classroom learning. Therefore, it becomes much more challenging to hold their attention when you are not face to face.
When teaching online, prioritize engaging students over long lectures that fail to grab their attention. Once the attention is lost, students may stop showing up to classes altogether.
Instead of giving lectures on one topic for 45 minutes straight, you can shorten the lesson and engage your students with relevant classroom activities and problem-solving questions that help them learn faster and also improve their attention span in the classroom.
Here are some ways to engage your students - 6 Best Ways to Engage Students with Remote Learning
3. Set Goals And Incentives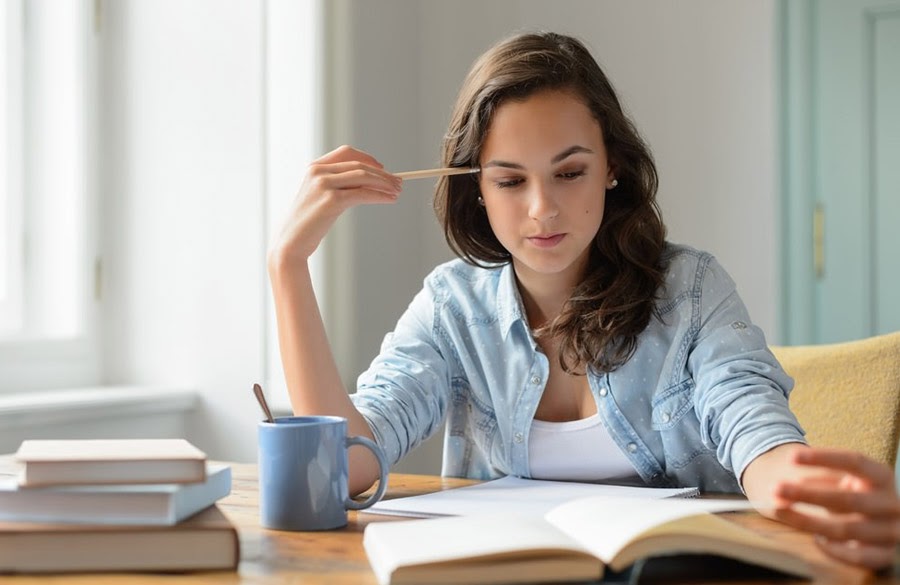 Online learning calls for an innovative approach to assignments and homework. When setting assignments for students you can prioritize longer, student-driven assignments and tasks that can be done over a period of time and require high attention to detail. Incentivize these assignments so that students do not take online assignments and classes lightly.
You can also plan group assignments and projects for your class to keep the engagement and momentum in the class going even though everyone is apart.
Learn how teachers can set smart goals for students that are achievable How to Create Teacher Goals That Get Results [Free Template]
4. Establish Norms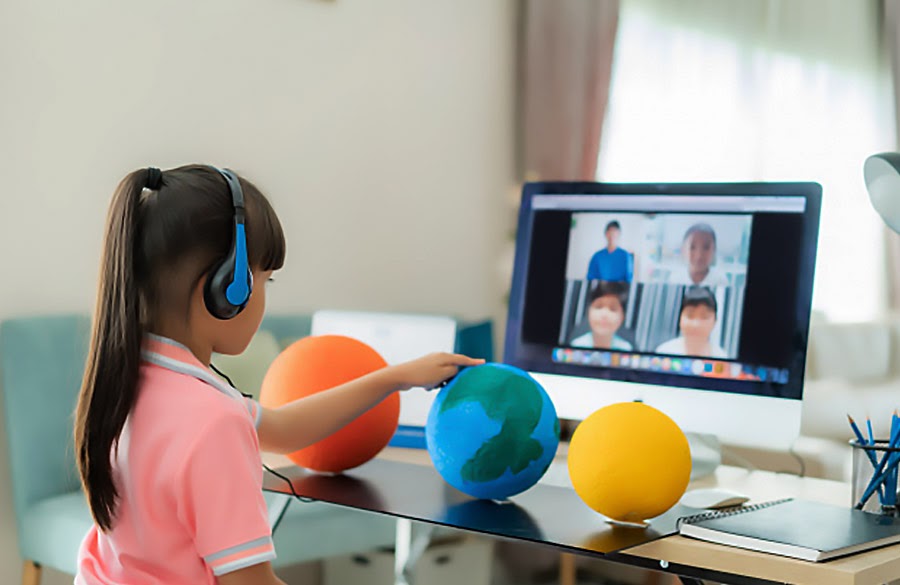 Just like traditional classroom teaching, your online classroom also requires certain rules and regulations that everybody needs to follow. It is a good practise to establish these norms at the very beginning of the session so that every student is aware of it.
Rules like joining a class 5 minutes before, not interrupting the class in between lessons, dress code during online sessions, classroom collaboration should be put in place as well as regularly checked so that discipline is established the same way it is done in schools.
5. Monitor All Class Discussions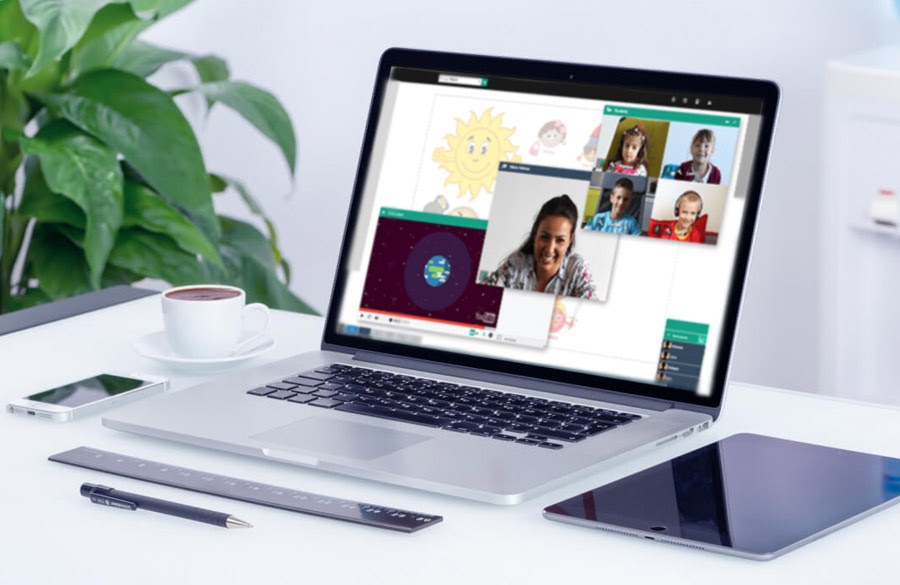 As a teacher, you should definitely encourage discussions as part of online classroom sessions where students can exchange ideas on their group projects or have discussions about the lesson at hand. However, it is also important to monitor these discussions in order to manage the class. Encourage healthy discussions and shut down any negative comments/ arguments that may occur.
If your class requires a regular discussion on topics in hand, you can set an order for the students so that everyone gets a chance to speak.
Conducting and managing online classes can be challenging at the start but once you take a positive approach to it, the classroom environment will become more engaging and smooth for all. Every online classroom is different, what works for your fellow colleagues may not work in your classroom and therefore it is important to take time to figure out how your students can engage, function, and behave in the class.
Ultimately, you cannot control or monitor every aspect of remote learning. So in these times, instead of trying to force things, you can take a step back and give the opportunity to students to come forward and have fun while learning from home.
If you're looking for tools to help you manage online classrooms and assist you with assignments and homework, you can introduce Prodigy for remote learning. Learn more about Prodigy here Prodigy: World's No. 1 Math Learning Platform