Back-to-school Guidelines For Teachers And Students During COVID-19
All Posts

We are nearing the end of 2020 which has been challenging for students and teachers all over the world. As India continues to fight the pandemic, stores, offices and education centres around the world are slowly getting back in business while maintaining all COVID guidelines and safety standards.
The Government of India has also recently released guidelines for the partial reopening of schools on a voluntary basis for classes 9 to 12 after September 21. As per the guidelines issued by the Ministry of Home Affairs, students may visit their schools to seek guidance from their teachers, with written permission from their parents or guardians. (Source: Times Of India).
This has led to The Union Health and Family Welfare Ministry releasing strict guidelines that must be kept in mind by all students and teachers while visiting schools to reduce the risk of transmission of COVID-19. It is important to note that going back to school is on a voluntary basis as of now, only after written permission from parents.
However, under such unprecedented circumstances, strict guidelines need to be regulated by the school authorities to keep teachers and students safe in the school premises.
Government Regulated COVID-19 Guidelines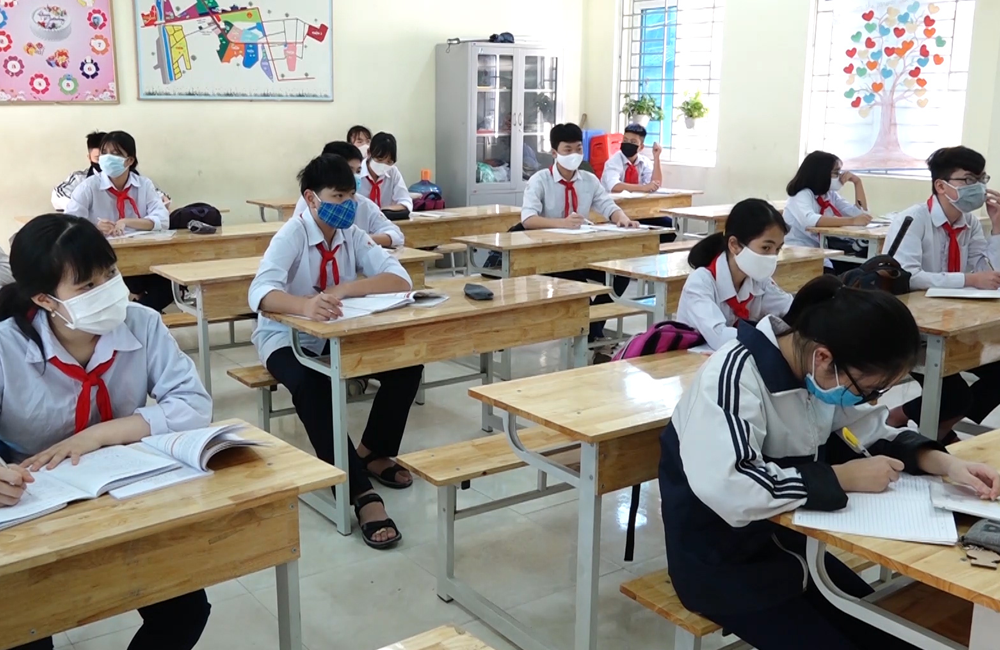 Practising social distancing at all times in school.
Mandatory usage of gloves and hand sanitizers.
Utilizing outdoor spaces as much as possible.
Regular cleaning and sanitization of the school premises.
Teachers and students from containment zones should not be allowed 
Operating teaching and non-teaching staff at 50% capacity
Temperature setting for air conditioners should be between 24-30 degrees
Only asymptomatic people must be allowed into school premises.
Overcrowding due to assembly, sports or other events is prohibited.
Maintaining 6 feet distance between teachers and students.
Additional Precautions For Schools And Teachers
Good Hygiene Practices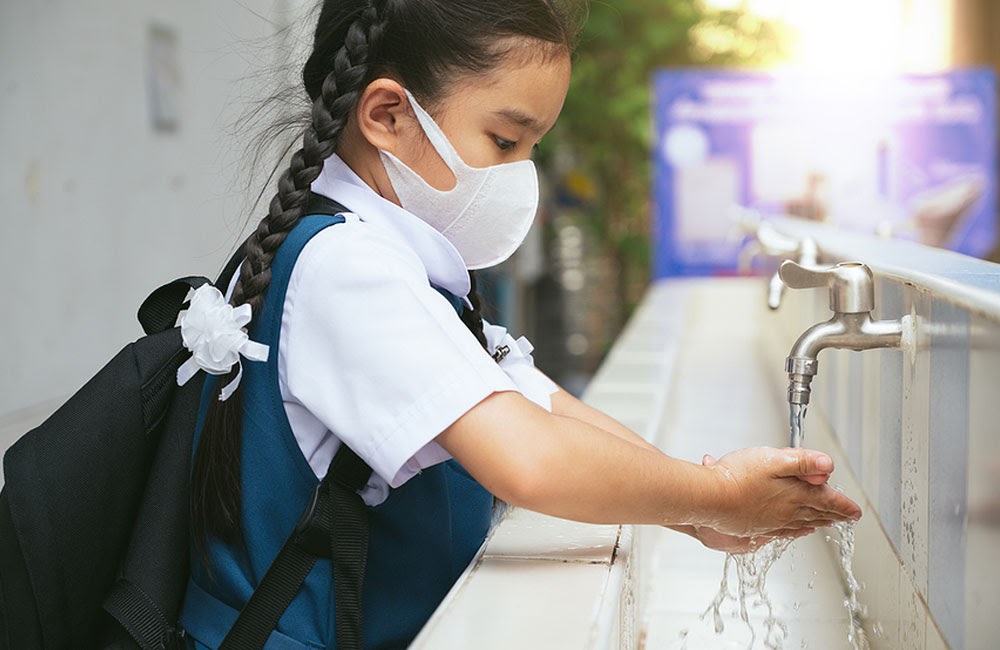 Water and hygiene facilities will be a crucial part of schools reopening safely. Administrators should look at opportunities to improve hygiene measures, including handwashing, respiratory etiquette (i.e. coughing and sneezing into the elbow), physical distancing measures, cleaning procedures for facilities and safe food preparation practices. Administrative staff and teachers should also be trained on physical distancing and school hygiene practices.
Double Shifts For Schools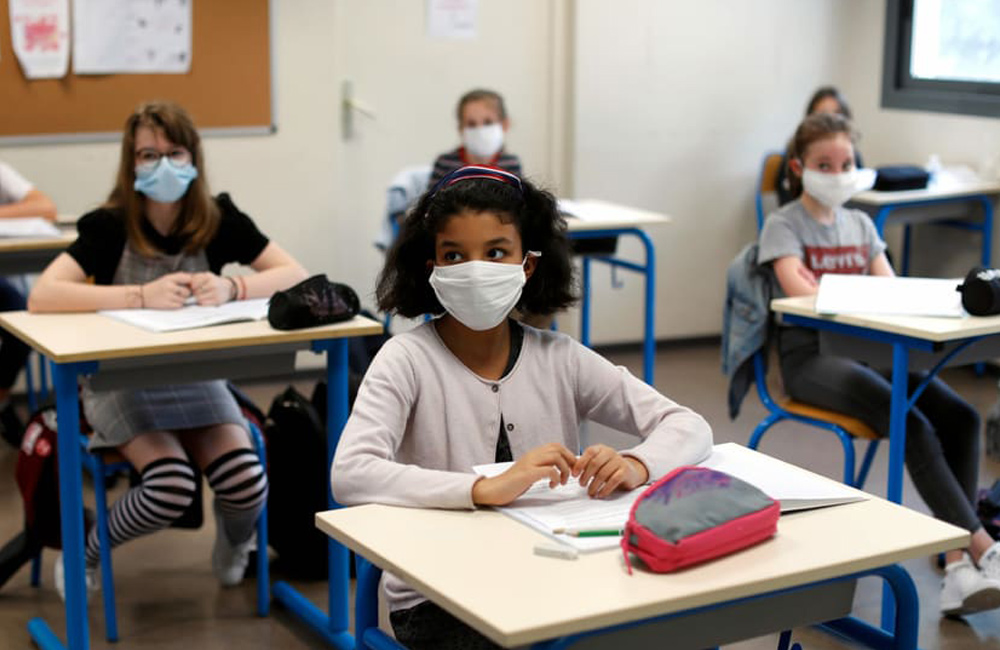 Even though children may start returning to the classroom, school should not operate at full capacity. It is important to keep a safe distance between students and fill up only 10-15 seats depending on the class size. Therefore, school leaders can hold schools in shifts to reduce the risk of transmission and reducing the class size as well.
Empowering Teachers With Resources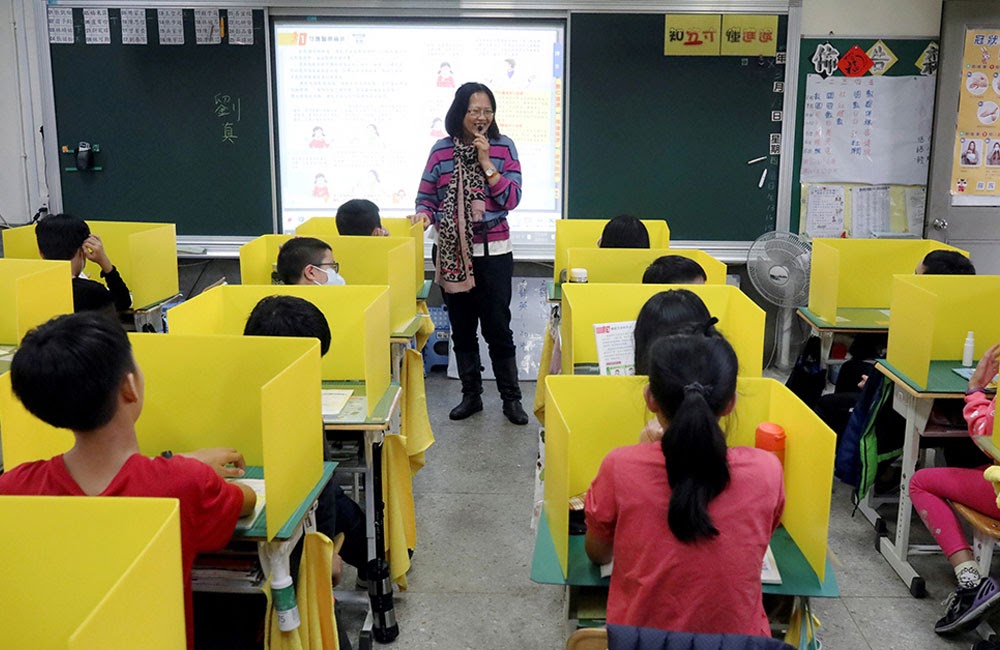 During this pandemic, teachers are playing a key role in motivating students to continue their education as well as reducing the learning gap with the help of online sessions and working overtime as well. School leaders need to recognize this and empower teachers with engaging online platforms and resources while allowing them to make key decisions in regards to adjusting the curricula, revising school calendar and online classes.
Teachers should receive adequate professional preparation to assume their responsibilities and meet expectations. Training materials and peer-to-peer learning should be arranged for teachers so they are aware of the guidelines that need to be maintained at all times.
Also Read: 6 Strategies For Online Learning During The Coronavirus Outbreak (blog 12- link)
Lastly, Is It Safe To Go Back To School?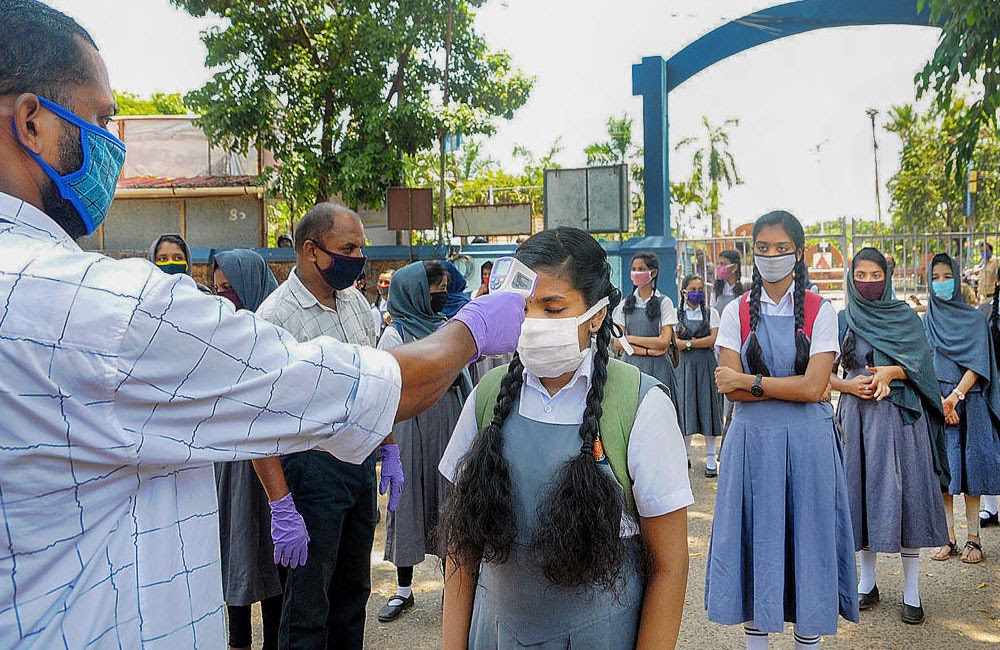 The state's decision to start reopening schools is a part of the unlock process under which several other public spaces have started working. But like it is mentioned before, returning to school is only on a voluntary basis and up to the student and parent to decide.
When it comes to safety, schools are as safe as they are maintained by the authorities. Therefore, parents should make it a point to contact the school authorities and check with the rules and regulations put in place before sending their children back to school.
However, returning to school is going to be very different from what teachers and students are used to. It is possible that schools may reopen only for a period of time and then close depending on the cases in the locality. In any case, parents should be flexible and ready to adapt to all circumstances to help keep every child safe.
---
If you are more inclined to homeschooling, you can check out Prodigy to help your child out with their math skills through an engaging math platform. Prodigy keep them motivated while they practise math problems with fun! Check out Prodigy here- Prodigy: World's No. 1 Math Learning Platform