Over the last several years, online learning has become more common for students and adults alike. It's an effective way to receive a quality education for all age groups, and it offers many benefits when compared to on-campus classes.  
When you teach remotely, there are lots of opportunities for  growth, career advancement and professional development. Teachers' careers easily expand across the entire globe where their reach was limited to in-person classrooms. If you live in a remote location, you can teach online and earn a decent living — whether you're teaching elementary school, high school or higher education classes at Harvard or Wharton.
However, one of the major challenges teachers face is combining the latest technology with how they deliver lessons to students.
So what do educators need to know to simplify the transition into teaching online courses?  
Keep reading to find several key points and get started on the right track.
What does online teaching include?
Online teaching may be daunting when you first get started. Once you become acquainted with what is involved, the rest of the steps become easier to digest.
Let's look at several things you need to do to make a smooth transition:
Create interactive course content and make it accessible to students. Course materials include syllabuses, printable worksheets, quizzes, multimedia presentations, educational games, class projects, and pre-recorded videos. Placing materials into folders makes it easier for students to access everything so they never miss a lesson.

Adapt teaching methods for online learning. Many teachers are accustomed to standing in front of students and involving them in live discussions. Online classrooms are similar thanks to the use of interactive whiteboards and other tools to keep kids engaged throughout lessons, but you'll definitely notice key differences. It may be easier to deliver lessons in shorter live sessions.

Become skilled at using Learning Management Systems (LMS) and virtual learning platforms. It takes time to learn how to use your smartphone, tablet, and computer software programs. You may also need extra time to learn how to create and deliver course content, use interactive whiteboards and encourage students to participate in small breakout rooms and chats. Examples of popular LMS platforms include Edmodo and Google Classroom.
Remember to ask for tech support if you're unsure how to use platforms to deliver lessons to students. They may be able to support you with online tutorials and how-to guides.
How to teach online classes effectively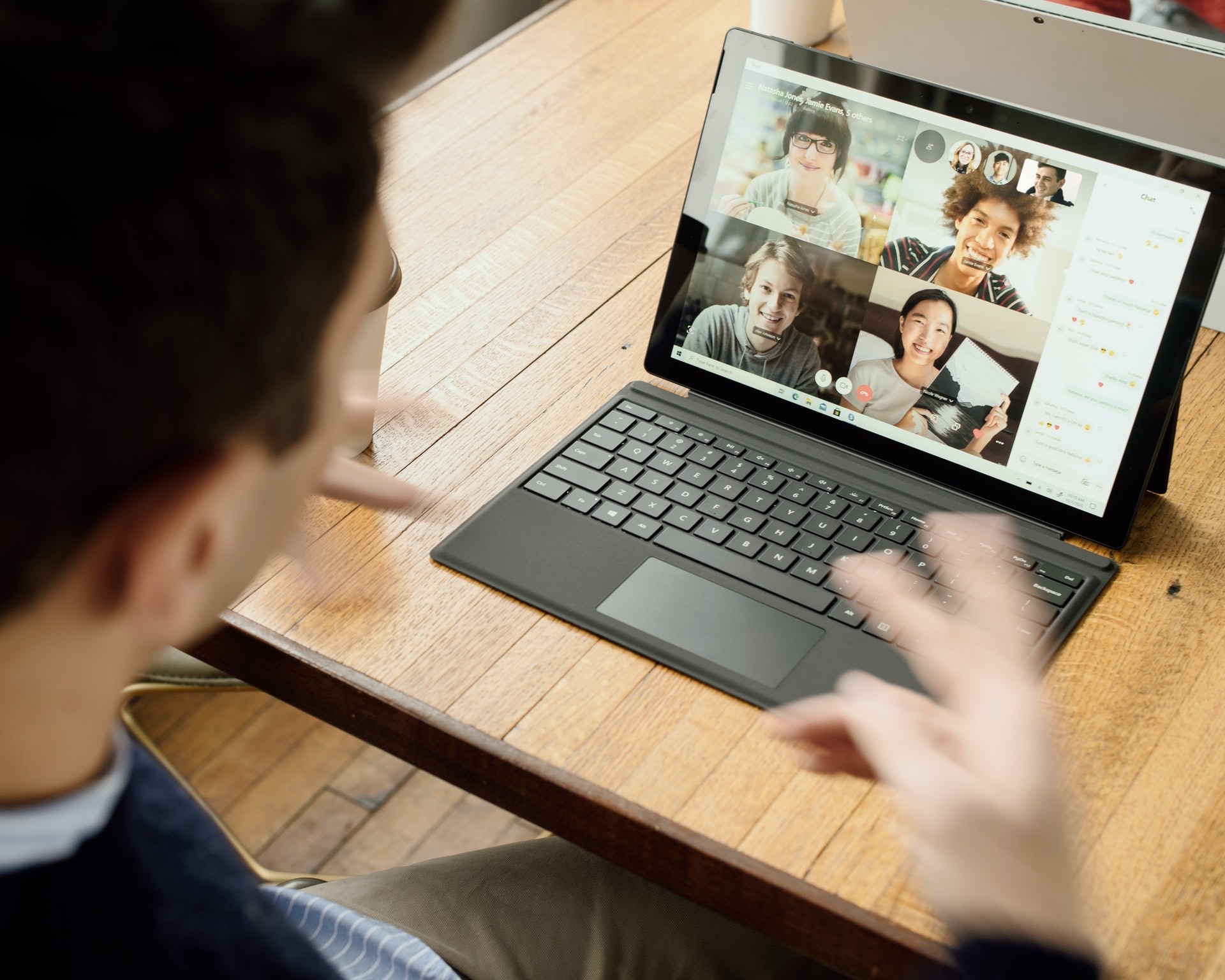 In this section, we'll cover seven ways to help you prepare for online teaching. 
Lesson Planning
Traditional classroom settings require teachers to prepare lessons in advance. The same holds true for online classes. 
Pre-planned lessons give you the structure, support and balance to instruct students with ease. The key is to find clever ways to keep students engaged through frequent discussions, polls, fun visuals and a little humor, too.
Here are a few ways to prepare a syllabus in advance:
Write up a list of course assignments, class projects, quizzes and tutorials.
Create a checklist of the objectives you'd like your students to achieve in the course.
Start by creating a daily course schedule. It'll help keep you on track so that you can teach kids with confidence.
Write a list of textbooks and other resources for your course. Be sure to share this information with students as a downloadable and printable PDF file.
Students need to communicate with you outside of class. Prepare handouts containing information about your office hours and the best ways to get in touch with you when they need help.
Using the right technology
It takes time to learn how to set up lessons in virtual platforms, conduct quality assurance testing and get everything ready on time. Getting to know how platforms work helps teachers to upload lessons and course content in record time.
Take the time to research learning platforms, tools, and hardware to make the transition to online teaching smoother. Investing time in getting acquainted with the right technology takes the stress out of teaching in a virtual classroom.
Personalized teaching methods
One issue that teachers face with online classes is keeping kids engaged without making lessons feel cold and impersonal. There are several ways for you to catch and keep kids' attention:
Breakout rooms encourage kids to talk about assignments in small groups.
Use technology to create a fun pre-class space with cool backgrounds and music.
Frequently involve your students in live discussions. It helps them stay focused and feel less isolated.
Creativity goes a long way to make each lesson fun and appealing. If you have an artistic side, why not make animated backgrounds with music playing during polls or quizzes?
Create lessons that encourage class participation, but most of all, make it fun!
Set up a productive workspace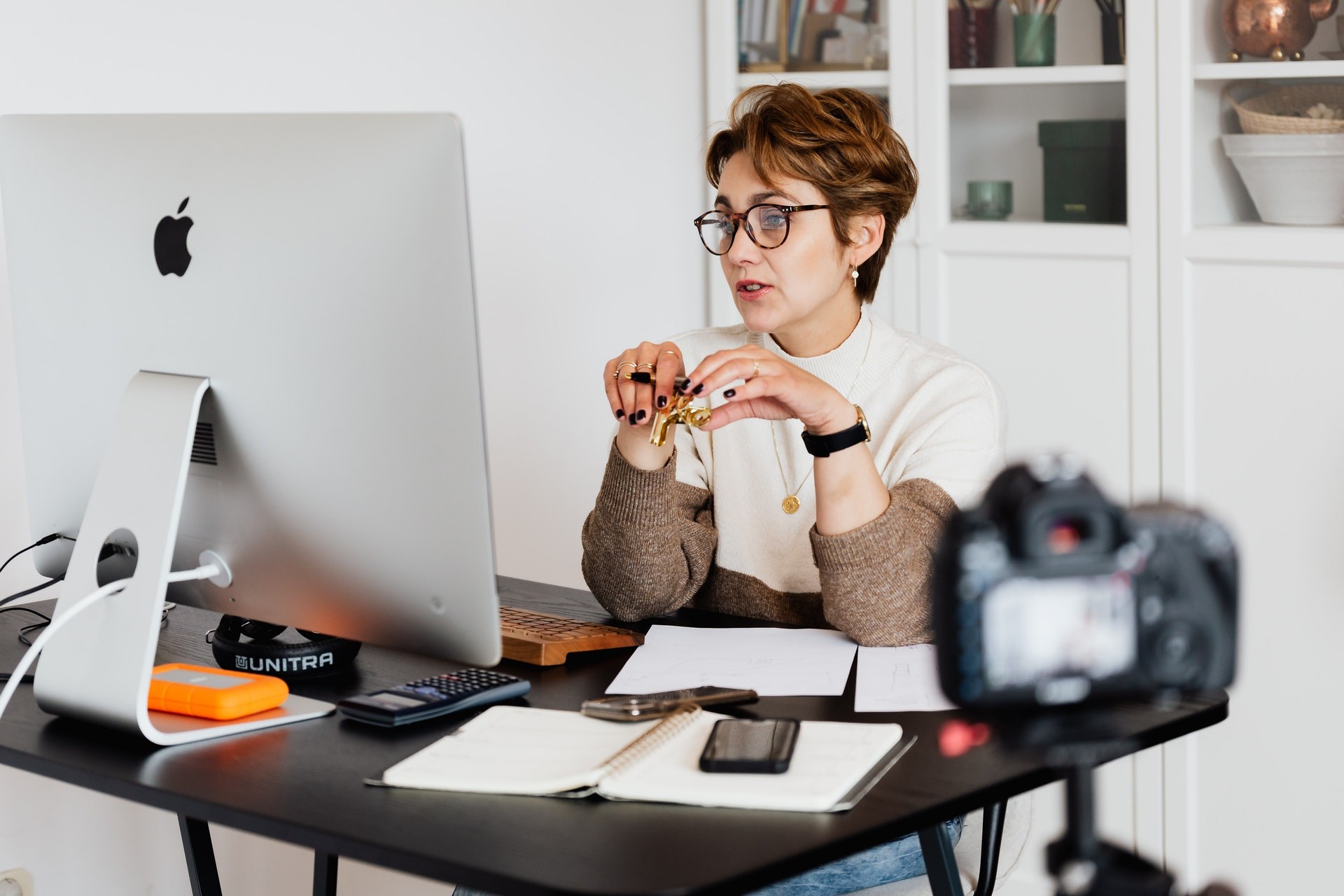 Setting up a tidy and organized workspace provides much-needed structure for educators. Consider other things you can use to help you stay motivated such as brightening up your workspace with flowers, soothing music playing in the background when you're not teaching, or changing the decor to make your office conducive to getting work done.
We've uncovered several motivational challenges with solutions that give you a well-structured work space at home:
Set alarms using your smartphone to help you manage your time throughout the day. Alarms remind you to get ready for a class that goes online in the next 15 minutes or to take breaks.
Go offline and get out of the house. You'll benefit from being around people whether you're grocery shopping, buying an extra pair of shoes or meeting a friend for dinner at a favorite restaurant.
Find social interaction. Even though you work from home, there are ways you can find social opportunities throughout the day. Why not start your day by heading out to the gym or going for a walk in the park or a nearby beach? Call up a friend for a brief conversation to ease the doldrums.
Shut out distractions. It's easy to get sidetracked when your partner arrives home early from work or your kids need attention. The first step to combating distractions is to set up your home office apart from the rest of the house if you have the space. Your family needs to be made aware that you hold office hours at home.
Frequent communication
You can help make online courses feel more human by getting students to take part in frequent communication. It's a great way to engage their growing minds. We have a few suggestions that may help you to create a happier virtual classroom:
Make a point of checking in with students throughout the lesson.
Use a telestrator to draw over slides or write notes on a digital whiteboard.
Encourage all students to use the chat feature to communicate with their teacher and other students.
Set a positive tone by creating a relaxed sense of community between students. Always offer support and encouragement.
Put students into breakout rooms for 10 minutes of active discussion. It helps them to connect, share laughs and counteract social isolation.
Teachers may wish to advise students of their office hours and the best ways to contact them. Students can reach out to their teachers via email or by calling a virtual number set up by their school board.
A great way to handle student questions is to discuss their question after class or perhaps involve other classmates in a group conversation. The latter motivates students to connect and interact with each other.
Participation and online community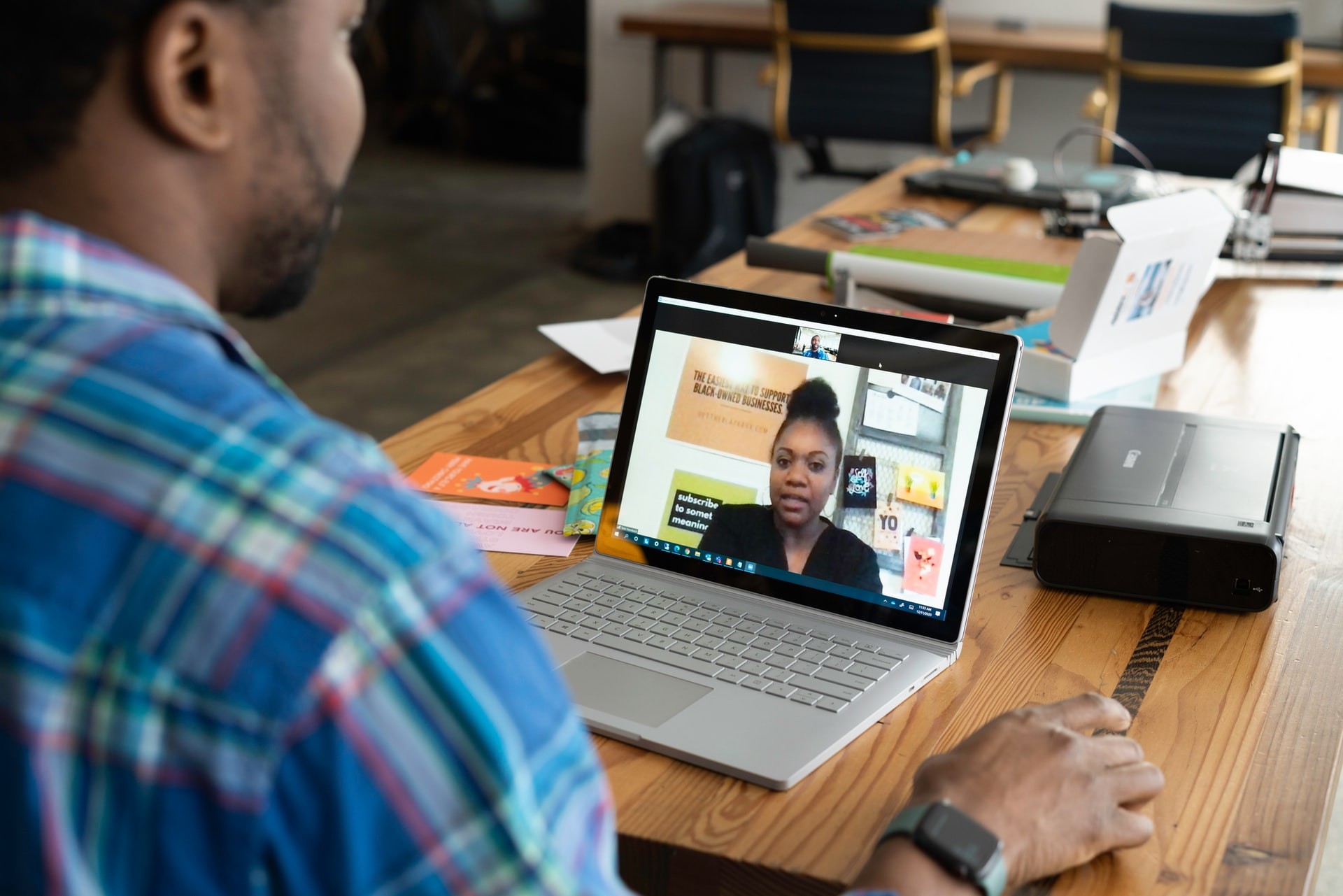 Creating a sense of community through fun interaction helps students to grasp concepts faster. Keeping students engaged in online communities lessens feelings of loneliness and isolation.
Set up breakout rooms for students to discuss questions and encourage participation, active conversations and rapport. When they return to their teachers, continue the conversation to see what students came up with.
Consider pairing students together in small groups for face-to-face or webcam discussions. This can help feel refreshed and happy to engage in deeper conversations about what they learned from each other. 
Motivational learning environment
Getting kids motivated to learn and develop a growth mindset can be challenging during the best of times. When students lose motivation to attend a virtual classroom, teachers look for clever ways to perk up their students.
If teachers foster a positive mindset and show students how to develop a healthier outlook, they'll feel better about their ability to learn. So what should a teacher do to accomplish this important goal?
Give praise to students for their hard work and effort.
Develop healthy relationships with students and motivate them to strive for excellence.
For kids who have trouble grasping concepts, reinforce the positive and highlight their strengths and achievements.
Become an inspiration to your students by sharing stories of your own struggles when you were a student and the steps you took to overcome them.
Make it clear that your classroom is a safe place to learn, take risks, and rise above any challenges they face. They will receive support from their teacher at all times.
In this section, we offer tips for teachers to help unmotivated students to overcome online learning difficulties:
Send students a printable handout on how to minimize distractions at home, a time management tip sheet, a list of common problems and solutions in virtual classrooms, and resources for students struggling with isolation and loneliness.
Some students might be confused about how to submit assignments. Work with other teachers and administrators to clearly establish correct ways for students to submit homework from virtual learning assignments. School boards and educators should establish correct ways for students to submit homework assignments via virtual means
Common frustrations with teaching online
The coronavirus pandemic not only posed challenges for students but also for educators adjusting to teaching online. Below, you will find solutions to common problems faced by teachers:
Unmotivated students. Due dates, clear instructions and plenty of support can help motivate students to complete homework assignments. If the due date looms ahead, students may self-motivate to finish their homework faster.

Technological glitches. Technical hiccups seem to occur at the worst possible time, e.g. during a final exam. Schools should send teachers and students a technical support handout that covers what to do when technology refuses to cooperate and how students can redo a test or exam.

Lonely teachers. It's natural to  miss the energy of a physical classroom alive with smiles, laughter, and joyful participation. But how do you circumvent these feelings? Promote real-time online discussions through video and text chats, emails, and virtual small group activities. Check in with other teachers on a weekly basis to offer support and encouragement.
Together, we can get through the bumps by coming up with solutions to problems before they happen.
How will online teaching evolve over time?
There are mixed schools of thought surrounding the future of online teaching. While some articles suggest a downturn in online class enrolment, it is important to note that online learning experienced steady growth before the coronavirus pandemic upended the traditional classroom.
Distance learning is affected by technological advancements, global high speed internet availability, improved software and online teacher training. Increased bandwidth and new training opportunities create a less stressful and more stable method of delivering quality education to students.
As more educators transition toward online teaching, they'll develop more confidence in creating course content and teaching strategies to facilitate student learning and fun activities.
Prodigy Math Game is an adaptive, curriculum-aligned math platform teachers can use to engage students who are learning online or in the classroom. Sign up for your free teacher account today for easy differentiation and assessment tools!
Sign up now