Johns Hopkins University Study: 3 Things Parents Should Know
All Posts
Imagine you need to send your child to a new school. Everyone around you is suggesting this one or that one, and sharing their reasons why.
After pondering their suggestions, you form an image in your head of the perfect school. One day, you're driving down a street and catch a glimpse of what looks like that perfect school. But, would you enroll your child without:
Researching that school?
Getting to know some of the teaching staff?
Making sure the school can address any of your child's needs?
Educational technology (EdTech) products have more in common with "the perfect school" than you might think.
Put simply: it looks and sounds great, but is it actually the best choice? That's where "efficacy" comes in.
Efficacy: is Prodigy research-based?
Efficacy is the quality of being effective. Everyone from teachers to administrators to parents should want to use effective EdTech products. It's our goal at Prodigy to give that to you.
As part of our ongoing journey to prove Prodigy's effectiveness, we worked with Johns Hopkins University (JHU) to conduct a study across seven schools with 577 K-5 students in Texas.
And we're excited to share some highlights with you! 👇
Can Prodigy increase math achievement?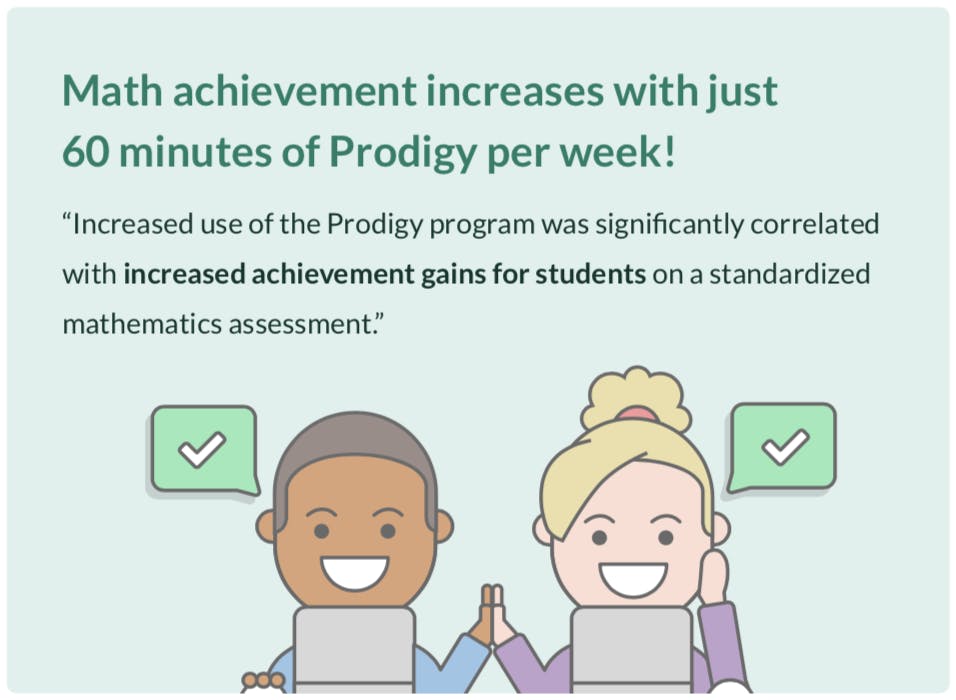 Yes! JHU researchers found a strong positive relationship between fourth grade students' achievement gains on a standardized test and how much they used Prodigy.
Using these findings, our data scientists found that to see a five-point gain on the STAAR exam in Texas — that's a 14% increase — students need to answer about 123 questions a week, which should take about 60 minutes.
So, we recommend your child to use Prodigy for 10 minutes per day!
Does Prodigy engage and motivate students?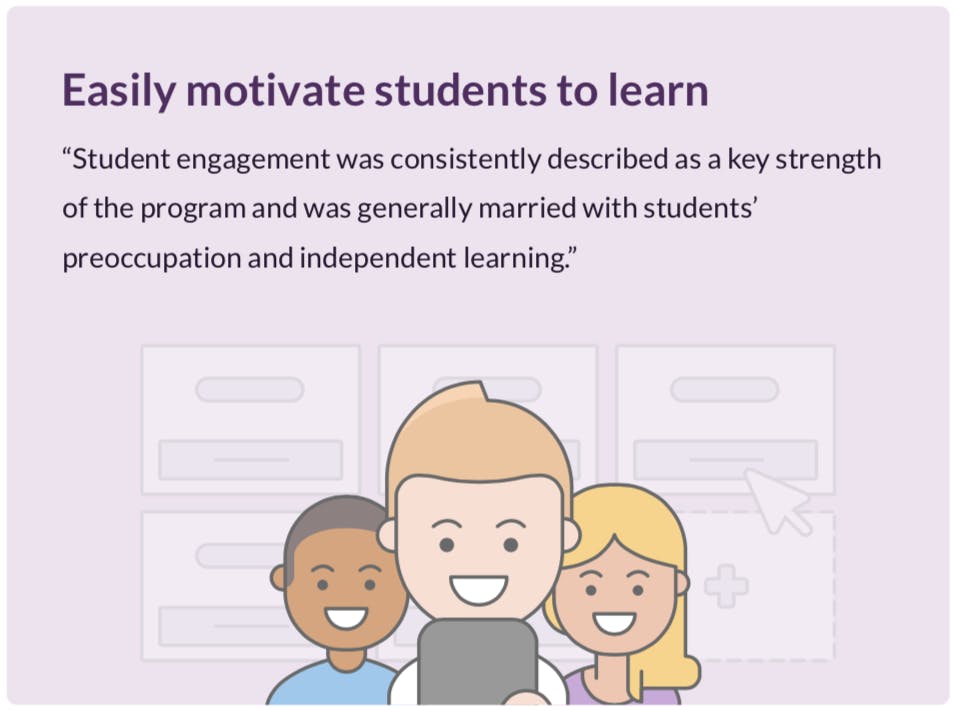 Educators said whenever they use Prodigy to help teach math, students engagement increases and they stay "focused and engaged with content that is both challenging and relevant."
Researchers observed that students of all abilities — even those with limited English proficiency — remain engaged with Prodigy's storyline. Almost all students agreed that, when using Prodigy, learning math became easier and more fun.
The JHU research team concluded "that Prodigy certainly makes a positive contribution to students' attitudes toward mathematics, which are related to achievement in a meaningful way."
What do educators think of Prodigy?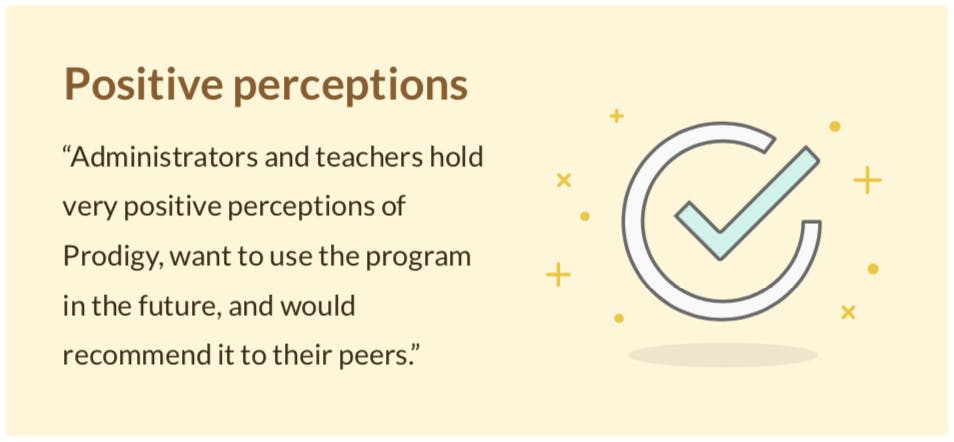 When using Prodigy to present math content, "teachers, principals, and teaching specialists were emphatic regarding student enjoyment of the program and their engagement in mathematics content presented through Prodigy."
Those who used Prodigy as part of station rotations appreciated the fact that it requires little effort to prepare and little of the teacher's attention while students are using it.
Principals and teachers also consistently highlighted the ability teachers have to "modify the specific mathematics content students encounter in the game."
Teachers can set curriculum-aligned content for your child — in-game! So when your child plays Prodigy, they'll answer math questions that match what they're learning in school!
Summary: why this is good news for parents
Here's what the Johns Hopkins University findings mean for all you Prodigy parents!
Prodigy has been proven to increase math achievement 
Your child is using a loved and teacher-approved math product
Playing Prodigy helps improve math skills and grow self-confidence
This means you can encourage Prodigy play at home, knowing your child's screen time will be educational.
Become a Premium Member today!