Prodigy Game Update: Multiplayer Worlds
All Posts
We have some big news for all of our wizards out there! You are now able to find and interact with your friends on Prodigy!
Multiplayer Worlds:
We know many students have been asking for this for a long time now and we're excited to reveal a new world selection feature that will allow for you to arrange to meet with your friends in one of our 90 available worlds.
When you first login to the game, you'll be asked to "Choose Your World". You can choose the same world as your friends so that you can play Prodigy together.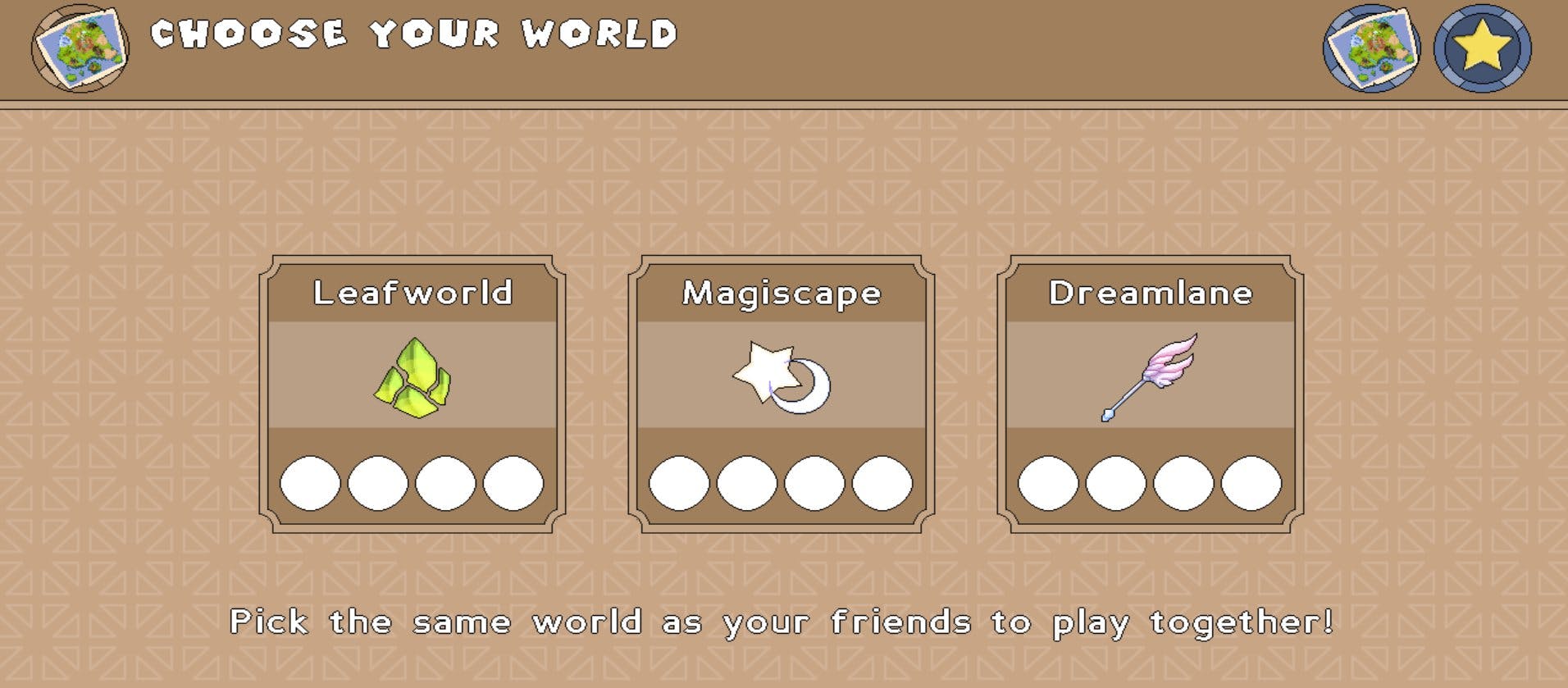 You will be shown 3 recommended worlds to begin with. If you are part of a class that plays at school or a large class list, then these 3 worlds will be ones that you and your classmates have in common and we recommend you pick one of these. You can do so just by clicking on one.
If you'd like to explore other worlds, then you can select the "All Prodigy Worlds" menu by clicking on the map icon in the top right corner of the page.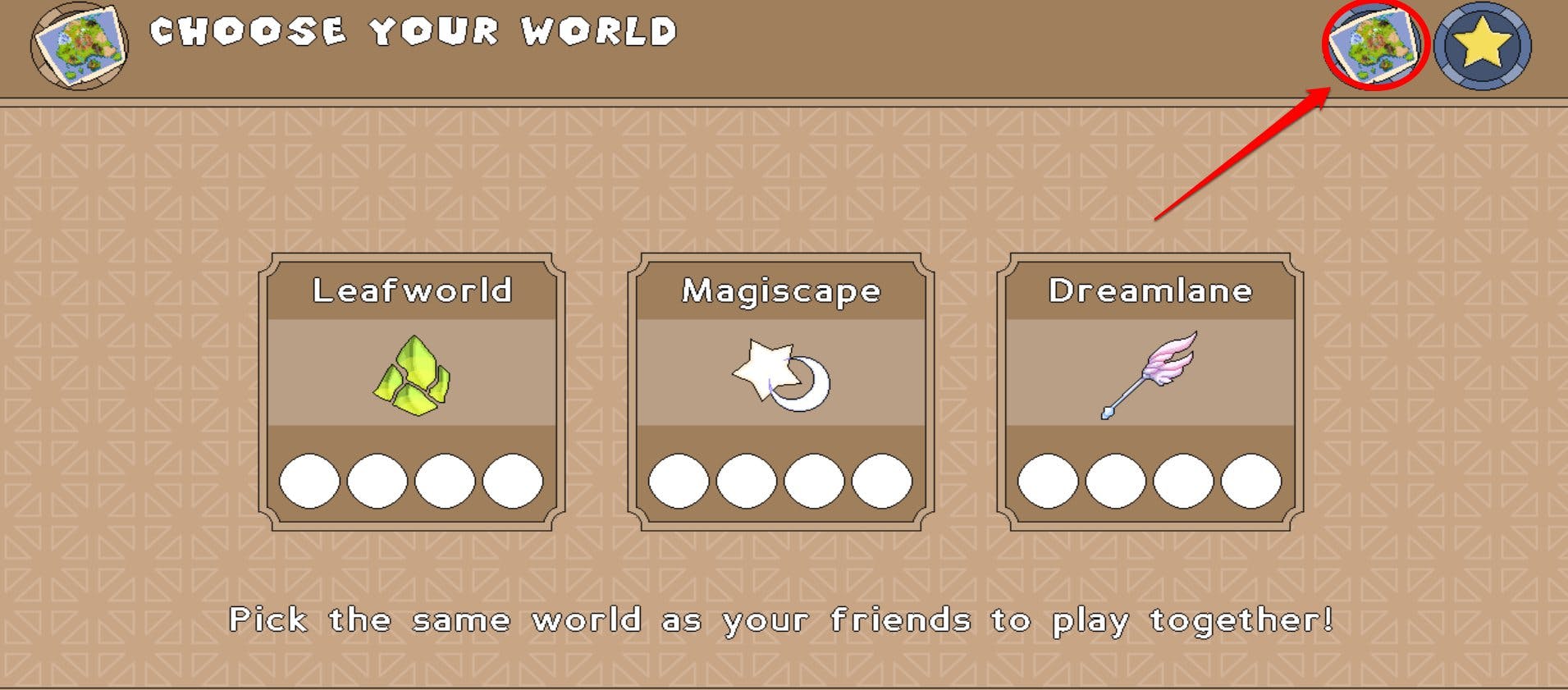 From this menu, you can use the arrows on the left to navigate through our 90 offered worlds. Each world can currently hold 200 players max, and the number of people will be indicated as a percentage under the world's image in the menu.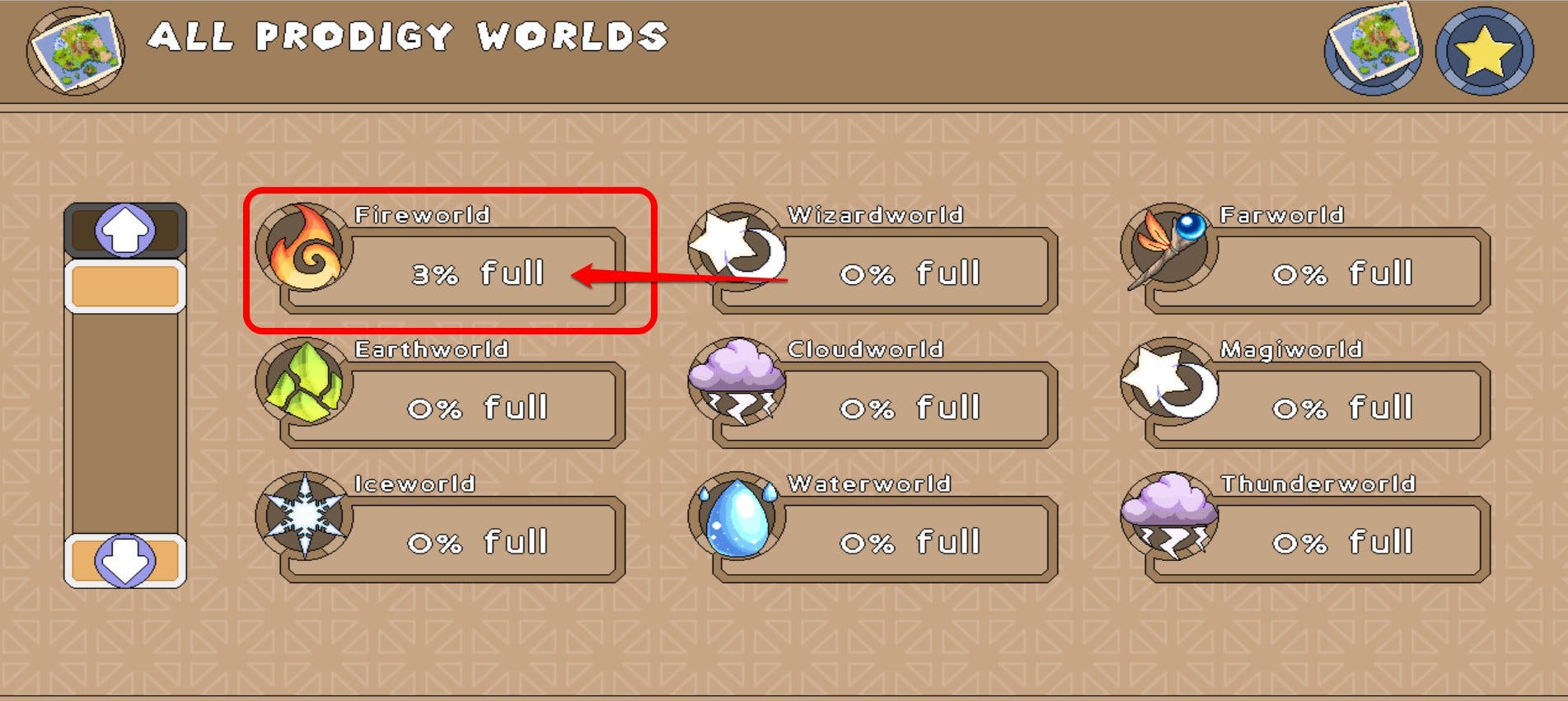 Once a world is 100% full, you'll be unable to join it. Simply click on your chosen world to enter it.
If you're playing the game and want to tell your friends what world you're a part of but can't remember, open the Settings menu (Gear Icon). Your world will be displayed in the upper portion of your settings menu.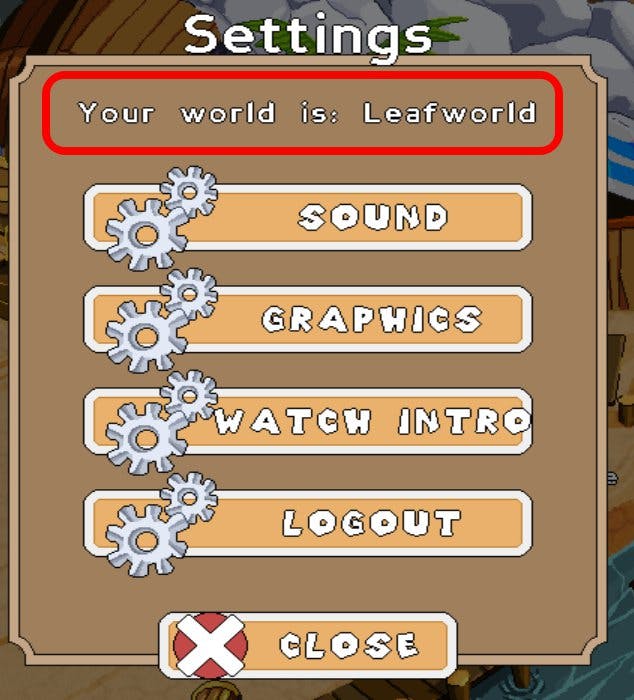 Player Cards:
Not only will you be able to find your friends in game, you'll also be able to look at their "player cards". For now player cards reveal a player's level and currently equipped items but some icons in this menu will give you a hint of the some of the features to come. Shhh…don't tell anyone!