How to Use Prodigy as an Engaging Station Rotation Activity
All Posts
Station rotations are a tried-and-true blended learning technique for classrooms with limited technology. Students receive all the benefits of technology-based learning, and teachers don't need to source devices for every student. 
Other benefits of using stations in your classroom include: 
Student independence and ownership of various tasks
Opportunities for small group instruction and student collaboration
The chance for students to stay actively engaged and facilitate their own learning 
Easy differentiation and multiple opportunities for students to demonstrate understanding

Using online, offline and small-group instruction, station rotations keep students engaged in learning.
Stations have many benefits, but how do you make sure that the content your students receive at each station is differentiated to meet the needs of your learners? And how do you know if it's working?
Prodigy is an online math tool that you can use in your station rotation activity! In under five minutes you can set up an effective, engaging online math station that delivers custom assignments to your students and provides you with a clear picture of student achievement and understanding.
How to set up a rotation station with Prodigy using Assignments
It's easy to use Prodigy for your station rotation setup!
Here's how:
1. Log in to Prodigy! Go to prodigygame.com and enter your username and password.
2. Select your classroom and click Reports. Use the Curriculum Coverage report to:
Pinpoint class-wide strengths and trouble spots
Analyze individual student understanding and achievement
Measure student progress through curriculum across domains and strands
Got all your data? 
Now it's time to use that data to make your station rotation even more effective — and fun! 
3. Click Assessments on the left side of your teacher dashboard.

4.  At the top of your screen, click the green Create button.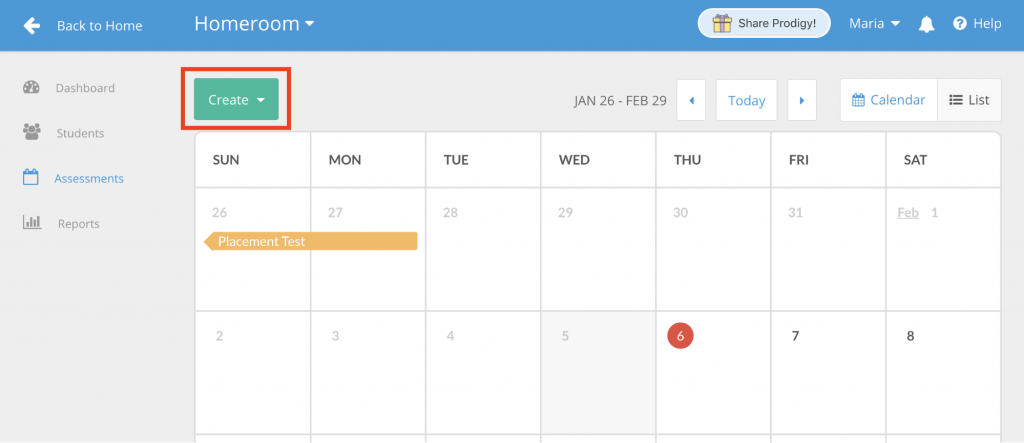 5. Select Assignments.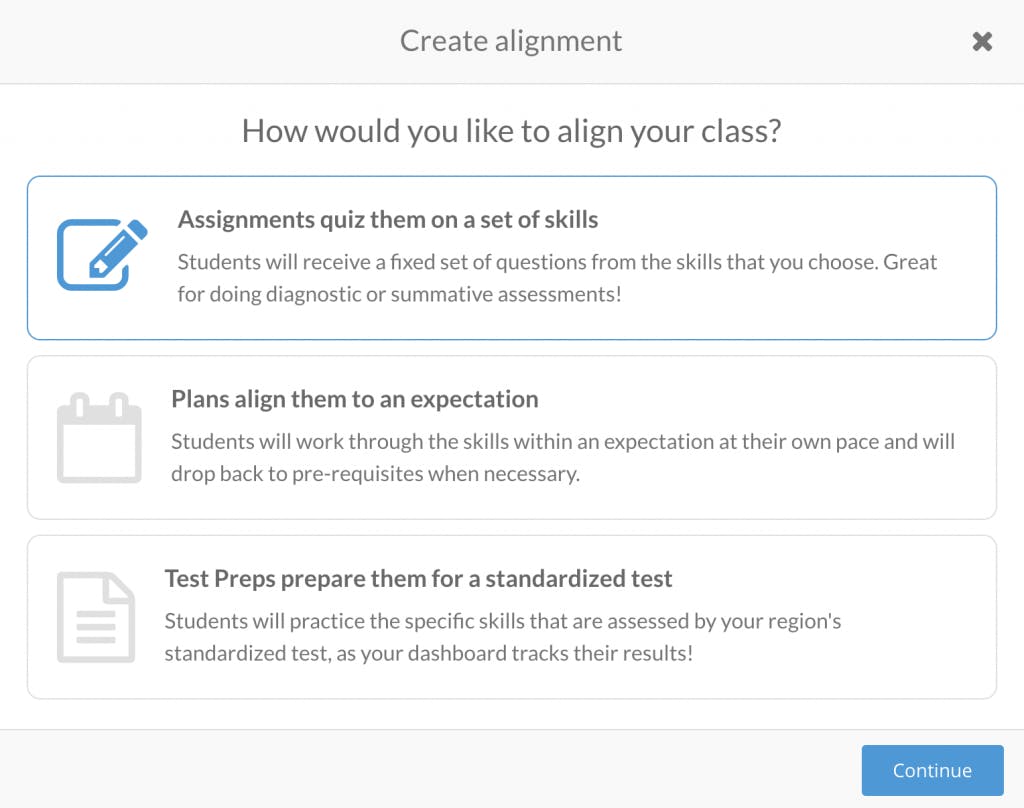 6. A screen will load that allows you to choose curriculum-aligned domains and standards. Although your grade and curriculum are pre-set, you can change them at the top of this screen to deliver foundational or advanced skill practice during station rotations. 
Use the data from your Curriculum Coverage report to make sure your students are receiving targeted math practice that builds their skills!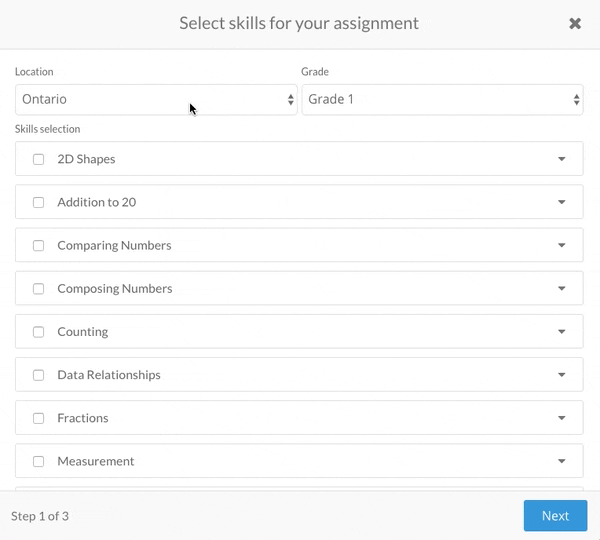 8. Choose a start and end date for your Assignment. 
9. Repeat this process to deliver targeted questions to individual students or groups of students. 
10. Give students time to play during your station rotation!
Create alignment now!
But wait! There's one more important step:Once students have completed theAssignment, go back to yourAssessmentstool and click on theAssignmentin the calendar.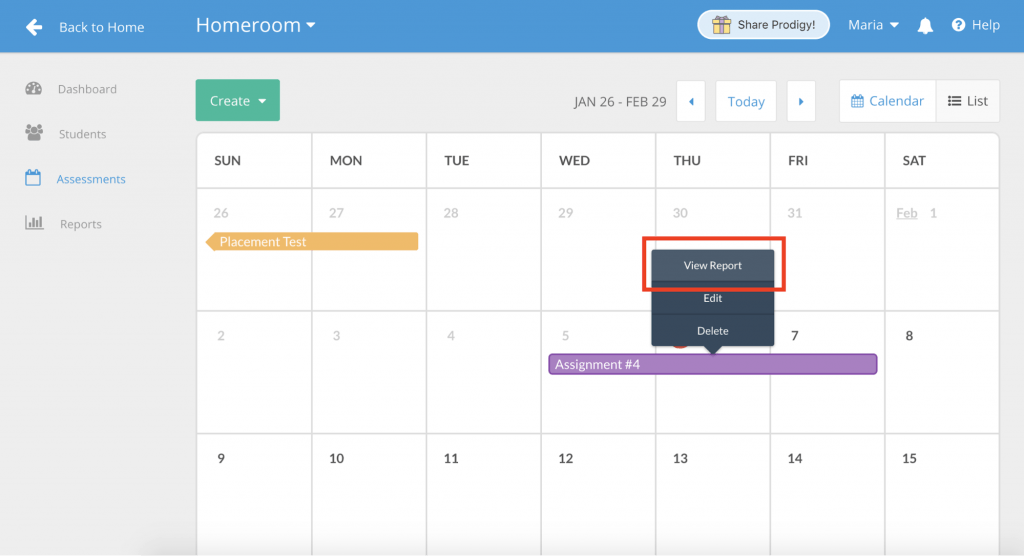 Select View Report to: 
See individual student results
View a question-by-question breakdown of the results 
Understand which students need more practice with the material
You can use this data to set up your next Assignment, inform your small-group instruction time, or plan your next lesson!
Final thoughts: Using Prodigy for station rotation
Don't just set one Assignment — keep sending students in-game questions aligned with your classroom instruction to build personalized math practice.
There are other ways to use Prodigy as part of a station rotation, too:
Assign a Test Prep to get students ready for your state's standardized test.
Set a Plan — where students work through expectations at their own pace — to prepare for learning important concepts or give students extra practice on the unit they just learned!
Create alignment now!
How do you use Prodigy during your station rotation time? Let us know in the comments!