Summerfest: Our First Summer-Themed Event [Open July 25]
All Posts
Gather around, parents and wizards of all ages. We're excited to present Summerfest 2019 — Prodigy's first summer-themed festival!
It's the perfect way to get your children engaged with math that helps combat summer learning loss. When school starts, they'll be one step ahead!
What is Summerfest?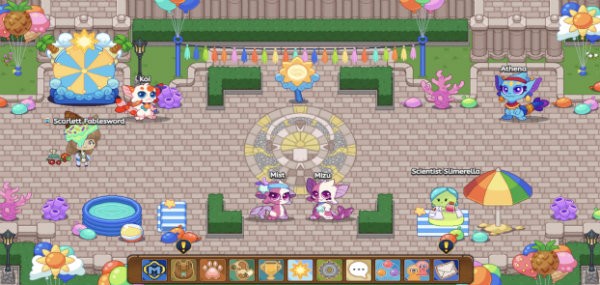 Summerfest is a special event reserved for at-home players from July 25 to late August. While attending the festival, they'll:
Meet a new species called Merlings
Find — and catch — a new monster named Applepot
Try out new hairstyles, hair colors, and awesome nicknames
Purchase rare items at Athena's new shop using sand dollars, and more!
And all the while, your children will practice crucial math skills that'll help them succeed academically!

The story behind Summerfest
Your child will love this next part, so try to read it together!
Just like you, Prodigy loves to celebrate summer! Sadly, for many years, Merlings have stayed under the surface of the water surrounding the island. Why? Fear of the Puppet Master's return… But, not anymore! Thanks to wizards like you rising up to face the Puppet Master, Merlings have resurfaced and are excited to celebrate Summerfest in Lamplight Town!
So, get ready for July 25 — we can't wait to see you there! And don't forget to use #ProdigySummerfest to share your adventures.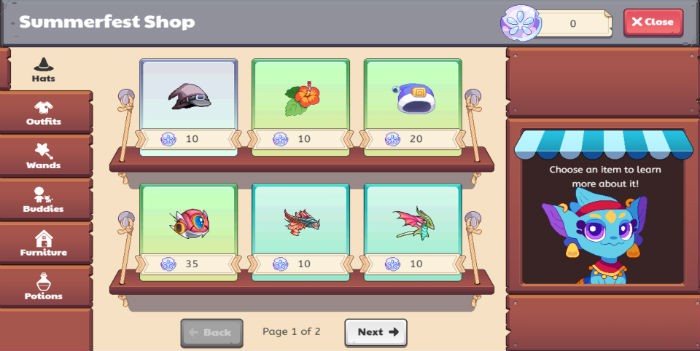 Parents: your next steps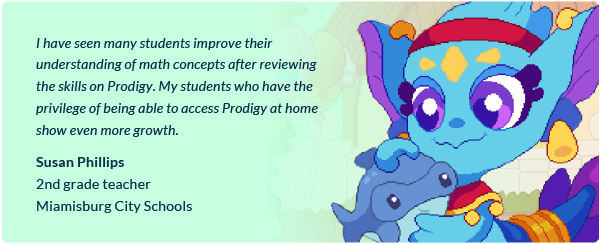 2. Make Summerfest more engaging with a Premium Membership! Click the button below to learn more.
Become a Premium Member!