30+ Essential Teacher Resources for Back-to-School 2021
All Posts

That fresh back-to-school feeling is back, and teachers everywhere are busy prepping lessons, decorating classrooms and welcoming students back after a challenging year. 
Things might look a little different, but we're still here to support you! Prodigy's powerful teacher tools and actionable student data can help every student get as excited about back to school as we are. 
We put together a list of resources to help you hit the ground learning as you head back to the classroom. 
You'll find:
How to get your Prodigy classroom ready for students
How to win amazing prizes when you go back to school with Prodigy
Back to school tips and tricks
Social emotional learning resources
An invite to Prodigy's exclusive Champions Club!
Get your Prodigy classroom ready for back to school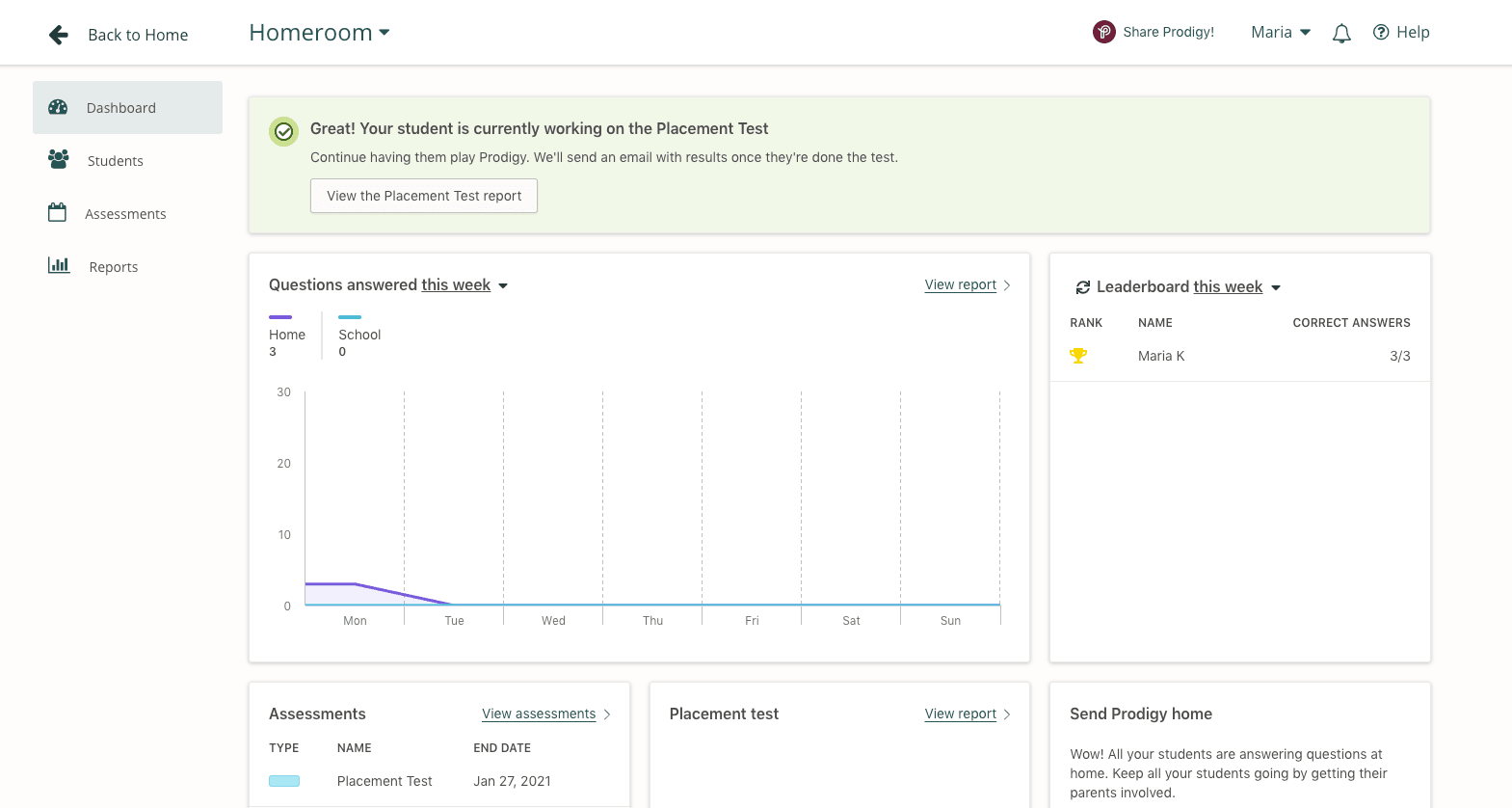 Whether you're a Prodigy expert or logging into your teacher dashboard for the first time, it's easy to get your students practicing lesson-aligned skills as they play. 
Read our Teacher's Guide to Prodigy for everything you need to know to get started, or browse the resources below and level up learning in your classroom!
Get started with Prodigy
Get students playing and start collecting data
Align Prodigy with what you're teaching in the classroom
Don't see what you're looking for? Check out our help center or contact our support team!
Enter Prodigy's Back to Class Contest for a chance to win!
It's time to hit the ground learning with Prodigy's Back to Class Contest!
Get your new class started on Prodigy for your chance to win a $250 or $500 USD Visa Reward® gift card. To enter, all you have to do is have your students answer at least 300 questions between August 4 and October 1, 2021.
Plus, earn up to two bonus contest entries through easy actions that set you and your students up for an amazing school year! After your students answer 300 questions, all you have to do is:
Log in to your Prodigy teacher account at least five (5) times within the contest period
Create at least two (2) assessments (Assignments, Plans or Test Preps) within the contest period.
You'll earn one extra entry for completing each!
Learn more about the contest
Back-to-school tips for teachers
As students get back to learning this year, we've gathered some inspo to help you create a fun, welcoming learning environment.
Social emotional learning resources for back-to-school
After a topsy-turvy year, focus on social emotional skills in your classroom to equip your students with self-awareness, a growth mindset and confidence. 
How to keep students engaged in and out of the classroom
Engaged students are learning students! Keep them excited to learn with these teacher tools and tips.
Join Prodigy's Champions Club!

Did you know Prodigy has a VIP community of teachers? Join today to access:
Exclusive tournaments for your students
The chance to complete fun challenges and earn rewards
Printable resources, plus tips and tricks to help you use Prodigy in your classroom
We can't wait for you to join us!
Join Champions Club today!
You've got this
As you head back to the classrooms, we hope Prodigy and these resources will help you do what you do best — inspire a love of learning in every student. 
Log in to your Prodigy teacher account to get started today!
Log in now