Refer Fellow Teachers, Earn Free Memberships!
All Posts
What's better than free, right?
Did you know you can share Prodigy in a couple of clicks, helping you make math engaging for more teachers and students?
What your students will get: A free three-month membership!
What teachers you refer will get: Their new favorite online math platform!
How it works 👇
On your teacher dashboard, by clicking "🎁 Share Prodigy!" or your name, you'll find the new Share Prodigy referral link: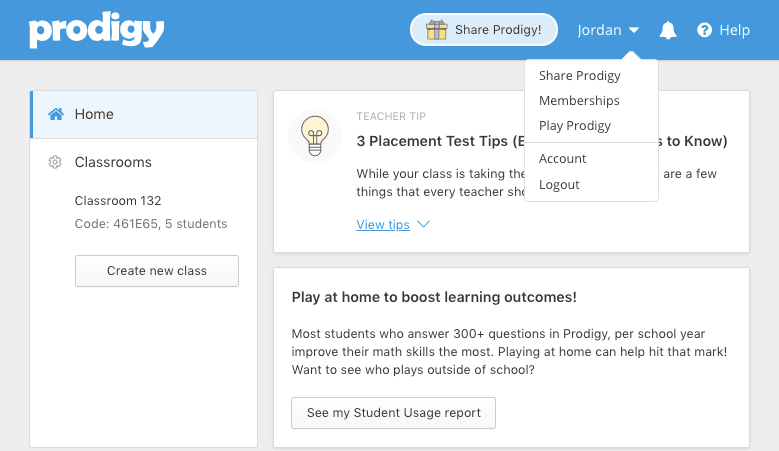 Click either of the "Share Prodigy" buttons in the menu bar.
Once you do that, you'll land on the page pictured below.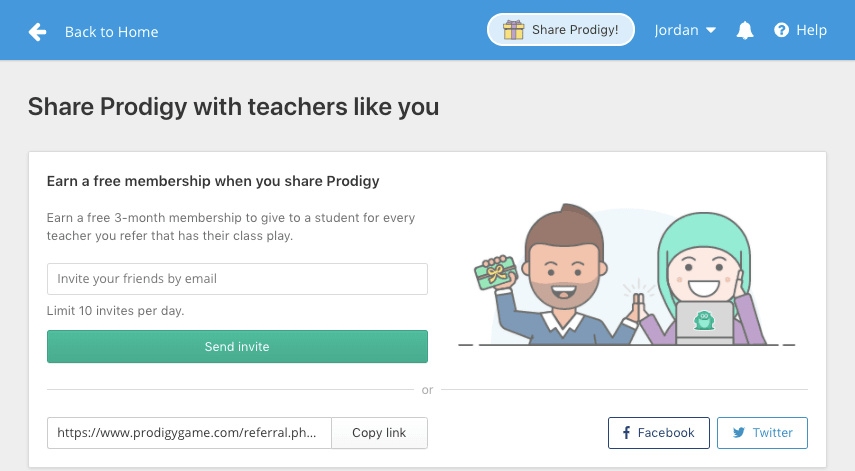 Now, there are two ways you can share Prodigy with fellow teachers:
Invite your friends by email — Simply input an email and click "Send invite". You can do this up to 10 times per day.
Invite your friends manually — Share your custom referral link any way you choose. Want to post it on Facebook or tweet it on Twitter? Click the social media buttons and it will generate an automatic post for you.
It's that simple!
For every teacher who registers through your link and has his or her class play Prodigy, you'll get a student membership!
Log in to your teacher account now to share Prodigy and earn rewards!
Start earning memberships now! 🎁