25 Best Social Emotional Learning Activities for All Students
All Posts

Students have gone through a lot this year — school closures, an abrupt transition to online learning and canceled summer plans. And even though they're back to learning, things look a little (or a lot) different.  
Social emotional learning (SEL) activities give kids the tools they need to deal with challenging situations, cope with new environments and develop a growth mindset.
CASEL, a non-profit organization dedicated to promoting SEL, outlines five key competencies social emotional learning activities should address:
Self-awareness — Understanding and assessing emotions, strengths and weaknesses.
Self-management — Regulating emotions and thoughts, and setting realistic goals.
Social awareness — Empathizing with others, especially when it comes to diversity.
Relationship skills — Building and maintaining healthy relationships, communication skills and teamwork abilities.
Responsible decision-making — Making good choices based on situations, ethics, norms and the problems at hand.
School isn't all about long division and multiplying fractions. It's also about building social skills students will use for the rest of their lives.
Need a refresher on social emotional learning? Check out our complete guide.
We put together a list of some of our favorite social emotional learning activities, and even asked teachers from Prodigy's Champions Club to give us their recommendations.
Apply to join Prodigy's Champions Club and get:
Free printables and other classroom resources
Access to exclusive Prodigy Math Game tournaments
The chance to complete fun challenges to earn rewards for you and your students
Join Champions Club today!
Plus, the teachers here at Prodigy have put together a downloadable social emotional learning activities PDF filled with worksheets and activities for your classroom.
Social emotional learning activities for all ages
No matter what grade your students are in, these activities can be adapted to help teach core social and emotional skills. 
1. Art activities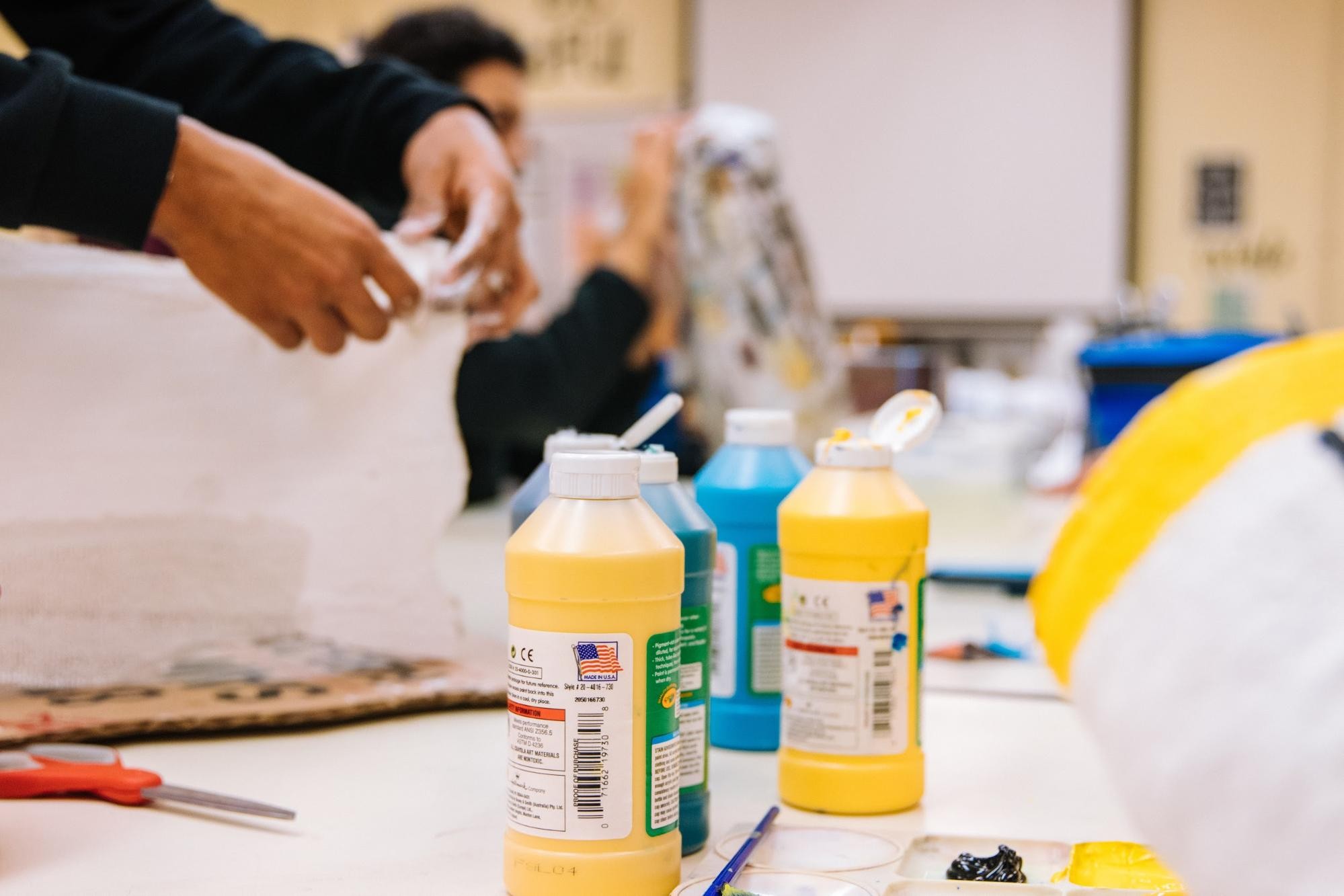 SEL skills: Self-awareness
Materials: Art supplies, music
Art is a great way for students of all ages to relieve stress and express their emotions in a positive, healthy way. 
Start by picking a piece of music (or even a poem or story) for students to react to. Ask them to use art supplies to react, providing prompts like:
How did it make you feel?
Is this music happy or sad?
What colors did the music remind you of?
2. Give students a job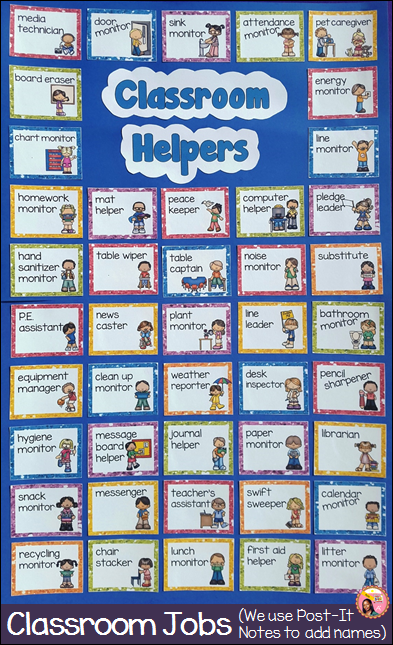 Source: Nyla's Crafty Teaching
SEL skills: Responsible decision-making, self-management
Materials: Job chart, name tags, instructions and supplies for each task
Your classroom is a busy place, and there's a lot happening. Keep it organized with a chart that encourages students to take responsibility and complete simple, age-appropriate classroom tasks like:
Watering plants
Sharpening pencils
Erasing the chalkboard
Keeping track of timed activities
Delivering attendance to the office
Keeping the classroom library organized
Turning the lights on and off in the classroom
If you're teaching remotely, put students in charge of:
Tracking attendance
Moderating the chat section
Giving a short weather report
Choosing from a list of brain breaks 
Rebecca K., a 3rd grade teacher and member of Prodigy's Champions Club, says:
"One thing I've implemented in the past to promote self-management is to have students responsible for themselves in various ways. This means they're responsible for giving me their lunch count and making sure their desk is organized! My students also have class jobs like trash helper. I think it's important for students to have a sense of responsibility."
3. Mindfulness
SEL skills: Self-awareness, self-management
Materials: None! Just a list of your favorite mindfulness activities
Alright, let's pause. 
Breathe in, and out. 
Lower your shoulders and sit up straight.
Doesn't that feel better?
Mindfulness breaks can help students of all ages learn how to identify and regulate their emotions when they're sad, scared or stressed. 
Take a minute in your classroom and try some of these activities:
Teach students to STOP when they encounter an emotional situation. Roleplay some stressful situations and teach students to: 
Stop
Take a breath to calm down
Observe the situation
Proceed with a solution
Ask students to identify where they're holding stress in their bodies. This can be tense shoulders, a frown or even a bouncing leg. Guide them through releasing stress for a more balanced body.
Pay attention to the senses. Ask students to identify:
Five things they can see
Four things they can touch
Three things they can hear
Two things they can smell
One thing they can taste
4. Set goals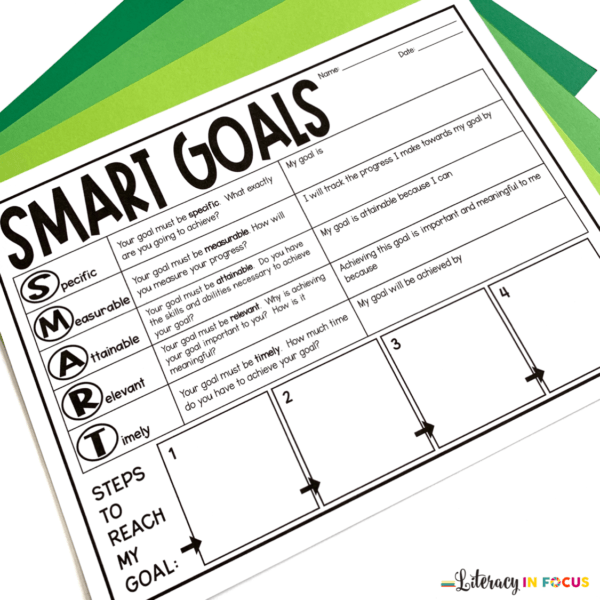 Source: Literacy in Focus.
SEL skills: Self-management
Materials: A journal or goal tracker
A big part of social emotional learning is cultivating a growth mindset — and what better way to do that than setting goals?
Make goal setting a regular part of your classroom routine, whether you:
Host student-led conferences — Set academic and behavioral goals
Start a new unit — Use a KWL (Know, Want to Know, Learned) chart to help students identify which skills they want to develop
Give feedback on a project — What did students do well? What should they focus on next time?
Jane H., a teacher in Prodigy's Champions Club, knows the importance of building a growth mindset:
"At the beginning of the year we discuss growth mindset versus fixed mindset and the students create posters for the classroom. I regularly refer to a growth mindset throughout the year. I encourage students to create an atmosphere where it's safe to take risks, make mistakes, develop perseverance and enjoy learning new things."
5. Check in with your students
SEL skills: Self-management, social awareness
Materials: None
When students learn, they bring their emotions with them. Prodigy teachers like Arpie M. and Amber A. recommend starting your day with a check-in to understand what students are feeling:
"We check in every morning and share how we feel. We usually start our day with fun "would you rather" questions. We take a lot of brain breaks throughout the day. Also, we do a show and tell if students really want to share something. It makes them happy and they enjoy talking to each other!"
"Just teaching students how to listen and have a true conversation is vital right now. Sometimes you have to stop the lesson and listen to your students, respect what they have to say and validate their feelings."
6. Read a book
SEL skills: Self-management, social awareness
Materials: Your favorite SEL book (try this list for ideas)
Boost reading comprehension and social emotional learning with books designed to teach key social emotional learning skills. Co-learner and elementary teacher Lesley P. says:
"I like to use books that help talk about feelings. This helps open the door to questions and conversations that allow me some insight into how my students are feeling, and how I can plan for more lessons and activities to help support their growth and development."
Use social emotional learning books as an opportunity to introduce your students to diverse authors, characters and emotions.
For younger students, use read-alouds to model emotions and encourage students to respond with their own feelings. Older students can respond in class discussions or journal entries.
7. Online community hours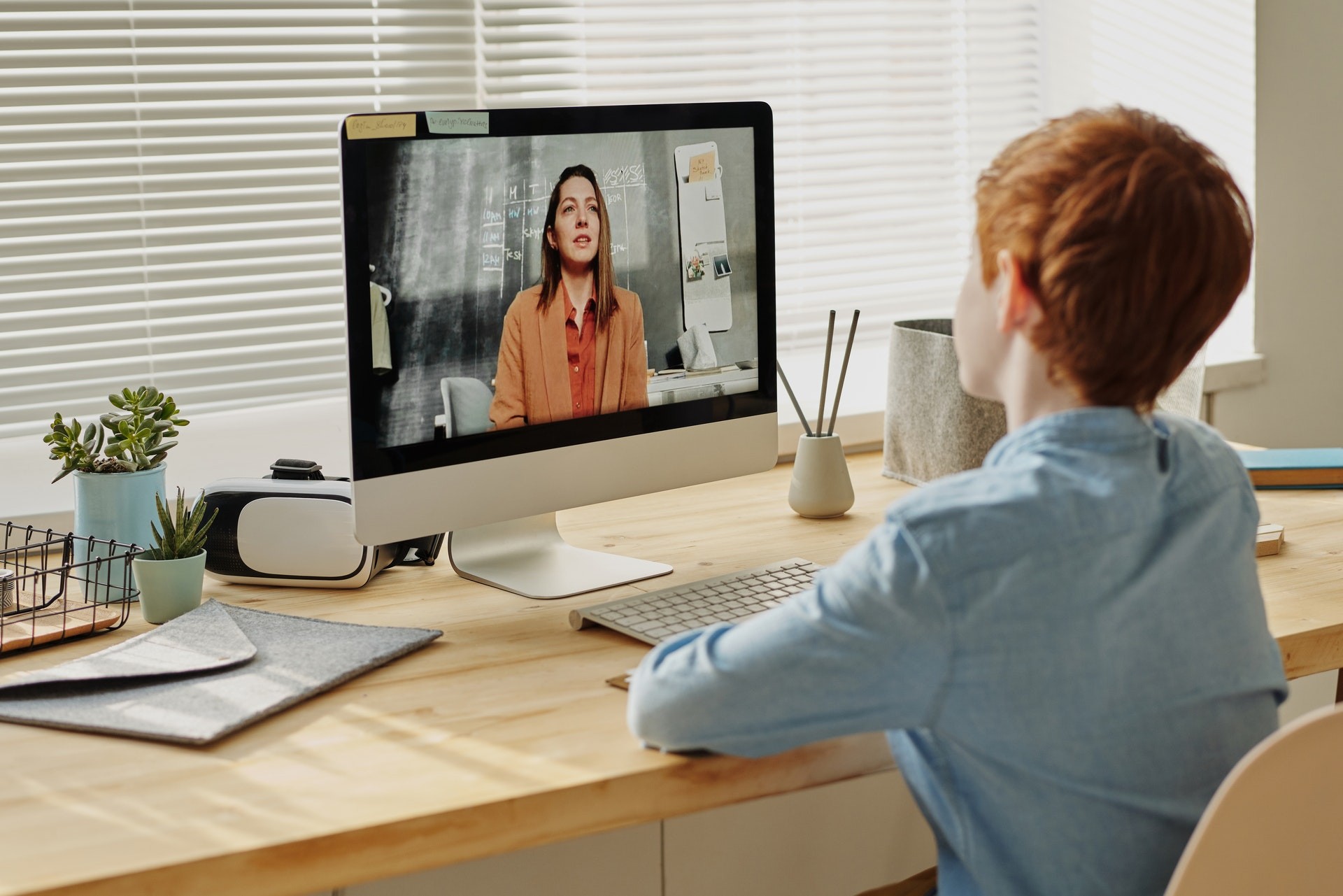 SEL skills: Relationship skills
Materials: Video conferencing platform and computer
It's hard to build a community when you can't engage with students face-to-face. So try setting aside a few minutes a week where students (and their parents) can drop in and chat about:
Non-school things
Clarification on recent assignments or lessons 
Challenges or opportunities from the past week
If you'd like, bring along some icebreaker questions or online-friendly games you know your students will love. Your students will learn the value of relationships, and you'll get to know your students and learn how to engage with them in meaningful ways. 
8. Icebreakers
SEL skills: Self-awareness, relationship skills
Materials: Our list of the best classroom icebreakers
Icebreakers are a fun and easy way for students of all ages to share a little bit about themselves in a low-pressure environment. They also give students a chance to reflect on their own emotions and desires for the year, and help them build relationships with each other.
Lauren W., a math teacher, loves doing this early in the school year:
"During the first week of school, I spend time getting to know my kiddos. I like to just have conversations with them, get to know them, and develop those important teacher-students relationships. I want them to feel comfortable coming to math class and I want them to be able to build that trust with me. I have noticed great improvements in student behavior in my classroom."
And special educator, Crystal M., has figured out an effective way to incorporate icebreakers into virtual classrooms:
"Provide students the opportunity to talk! After being in quarantine and separated from friends, kids will naturally want to catch up via Zoom during class. Plan brain breaks and icebreaker questions into your instruction."
Social emotional learning activities for preschoolers and kindergarteners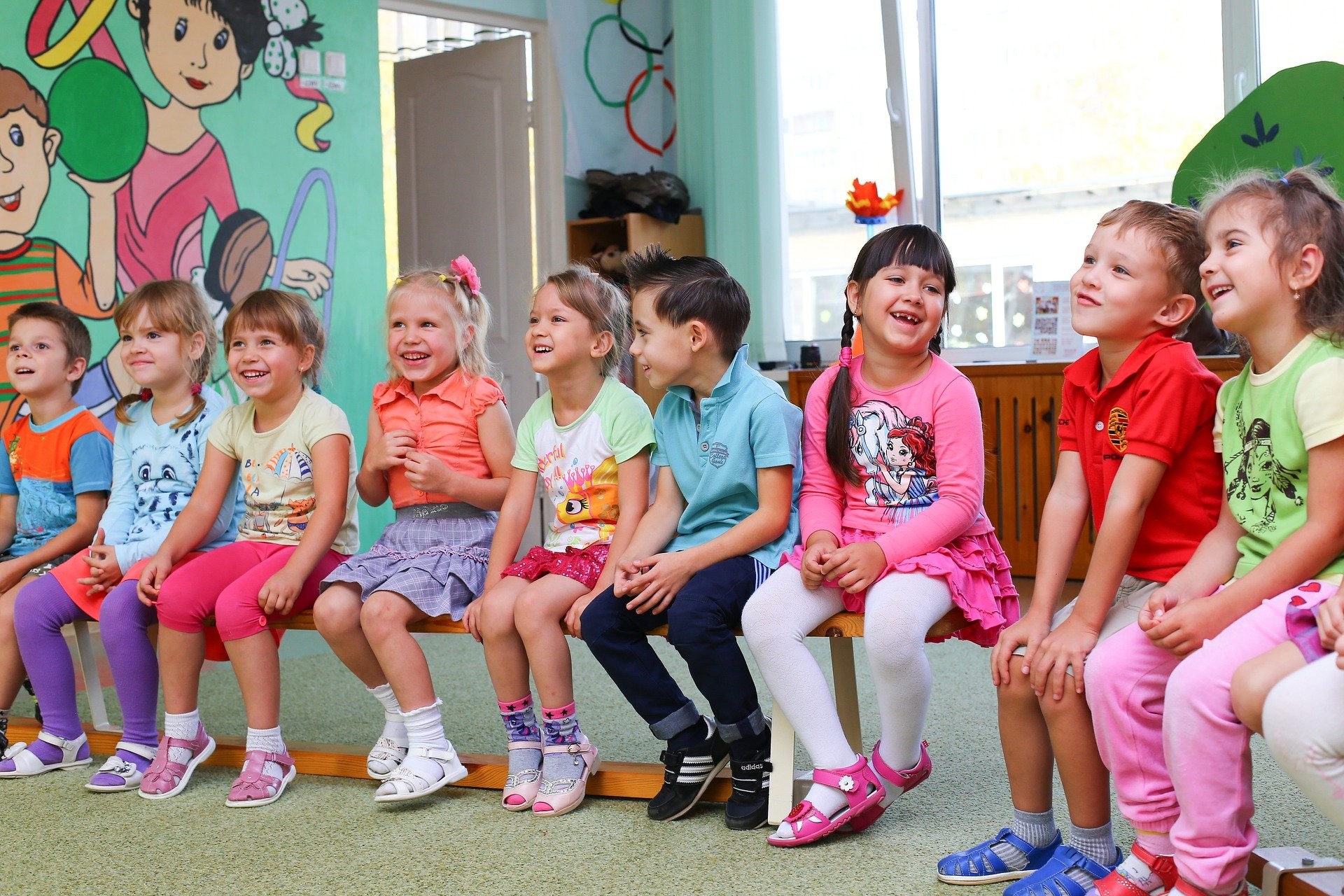 It's never too early to start developing social emotional skills. Here are some activities you can use with the youngest students in your school!
9. Daily greetings
SEL skills: Self-awareness, relationship building
Materials: Chart or cards with greeting choices (optional)
Get students excited about a new school day and give them the chance to set personal boundaries. 
When students arrive in the classroom — either virtually or in person — give them a list of different greeting options. 
Some popular choices are:
Wave
Foot tap
High Five
Fist bump
Thumbs up
Jazz hands
Elbow bump
When you give students a choice, they can stop and evaluate their wants and needs, as well as their mood coming into the classroom. 
10. Emotion identifiers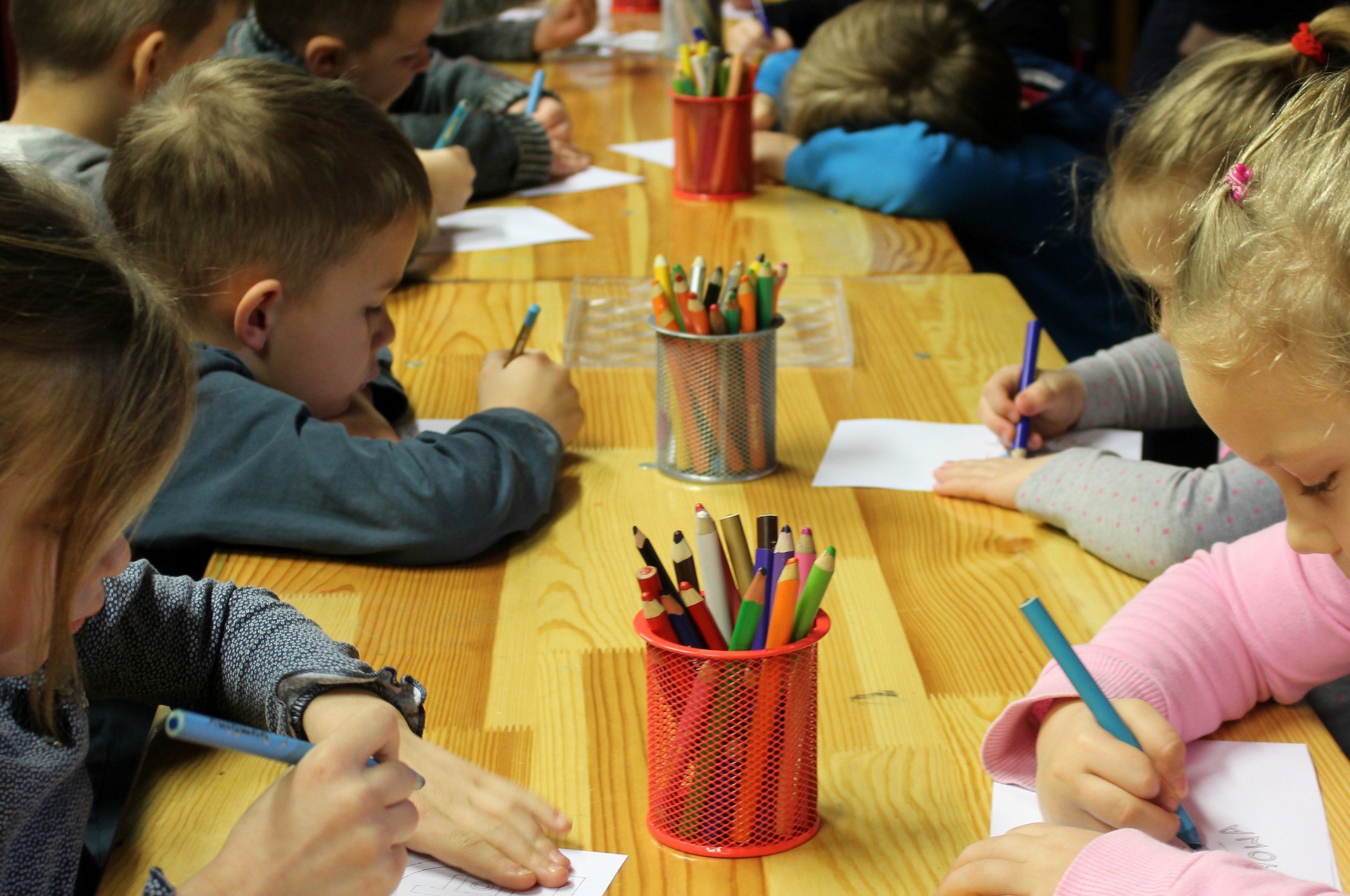 SEL skills: Self-awareness, social awareness
Materials: Paper plates, crayons, popsicle sticks
The best social emotional learning strategies are incorporated into regular classroom instruction. 
Try this simple craft: Hand out paper plates and have students draw faces that represent simple emotions — happy, sad, angry and confused can be good places to start. 
Attach the plates to popsicle sticks and use them as masks during read-alouds. While you're reading a story, ask your students how they think the characters are feeling. 
You can even use the masks as a quick morning check-in to understand student emotions at the beginning of the day.
11. Calm-down corners
SEL skills: Self-awareness, self-management
Materials: Assorted fidgets, furniture and other items as needed
Being a kindergartener can be stressful — they're encountering new experiences, new friends and an unfamiliar environment.
Create a calm-down corner to help students deal with hard emotions. A calm-down corner looks different in every classroom, but try adding:
Send students to the calm-down corner when they need some quiet time alone, and encourage students to pay attention to their own emotions and use the resources on their own.
Social emotional learning activities for elementary school
Use these activities to teach elementary students about identifying emotions, being kind and working together.
12. Encourage positive self-talk
SEL skills: Self-awareness, self-regulation
Materials: Just a positive attitude!
"This is too hard."
"I guess this is good enough."
"Everyone is better at this than I am!"
As a teacher, you have an important opportunity to build students up and influence how they think about themselves.
Gently correct students when you hear negative self-talk throughout the day, and use it as an opportunity to suggest kind thoughts:
"I'm going to work hard and get this right."
"I can do better."
"How are my classmates solving this problem?"
Model this throughout your teaching, too — if you make a mistake, don't berate yourself. Use it as an opportunity to demonstrate positive self-talk and try again.
13. Interest bingo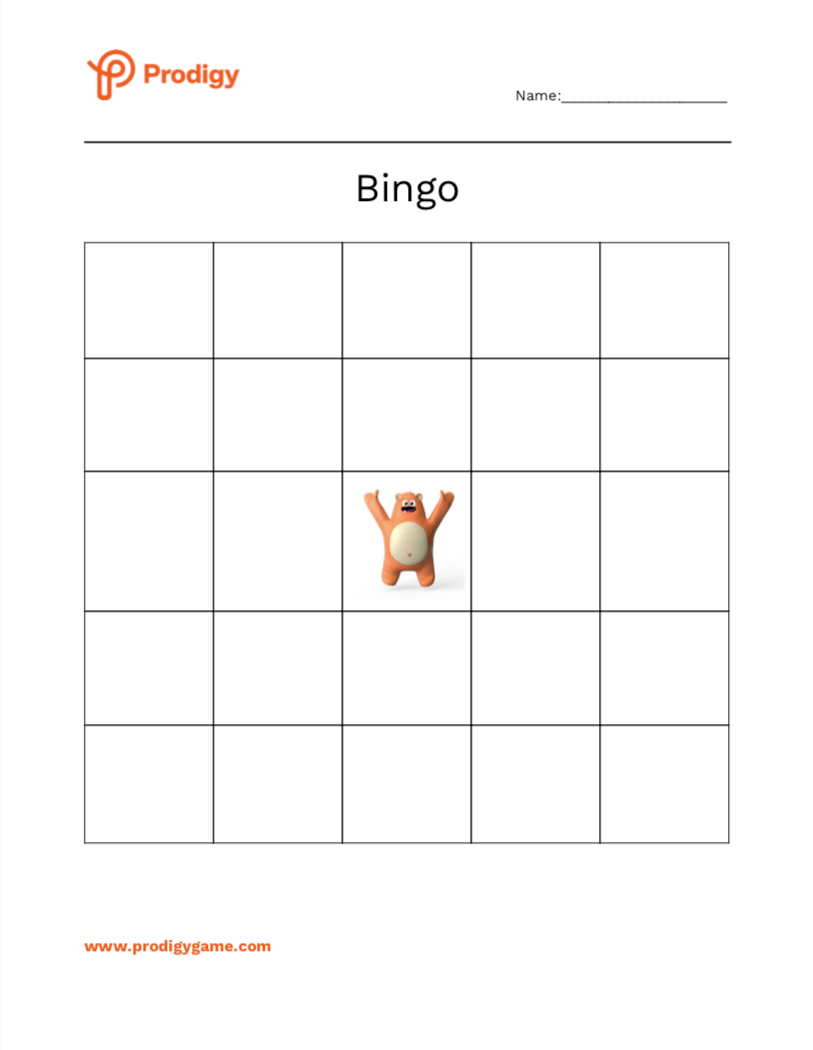 Click to download!
SEL skills: Relationship skills
Materials: Bingo cards with descriptions
Build connections between students with a fun game of bingo! Hand out cards to students and ask them to find classmates that match the description on each square.
Use our bingo card to customize your set with descriptions like:
Plays soccer
Likes spinach
Has two or more siblings
Likes cats better than dogs
Speaks more than one language
Likes pancakes more than waffles
Favourite ice cream flavour is chocolate
And whatever else you can think of! Not only does it introduce students to diverse backgrounds and experiences, it's also an excellent first day of school activity.
14. Practice random acts of kindness
SEL skills: Relationship skills, social awareness
Materials: Our list of 93 random acts of kindness ideas!
Promote random acts of kindness in your classroom to build a positive school culture and help students develop empathy. 
Some of our favorite ideas are:
Talk to a classmate that looks lonely
Lend a friend your favorite book or movie
Write thank-you notes for the school janitor
Hold the door open for the person behind you
Donate old towels and blankets to a local animal shelter
Students will learn the value of being kind to others and build relationships in and outside of the classroom! 
15. Write a story together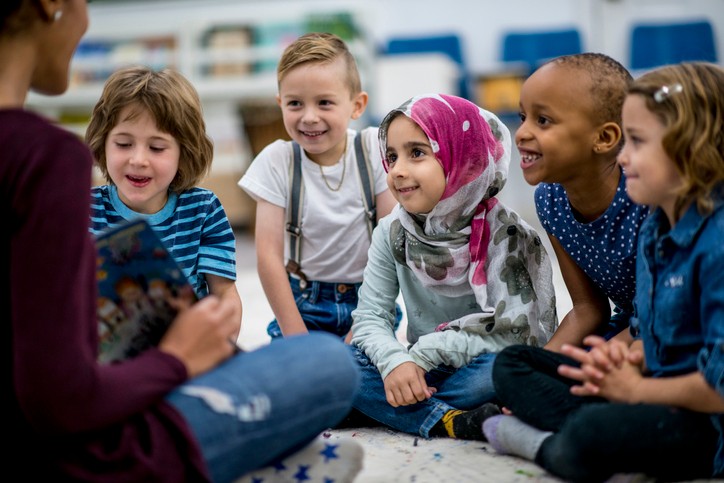 SEL skills: Relationship skills, social awareness
Materials: Cards with written or visual prompts
Hand out cue cards with story prompts or pictures. Start the story with "Once upon a time," then move to the next student. Students must use the prompt on the card and their social awareness skills to work together and build a compelling story.
Record the stories students come up with! Afterwards, ask them questions like
How did the story make you feel?
What was the happiest part of the story?
What was the saddest part of the story?
16. Morning questions
SEL skills: Relationship skills, social awareness
Materials: A list of questions that will resonate with your students!
Start the day with a bang! Arianna R., a 2nd grade teacher, says:
"Have a morning question be your attendance. Today's was a favorite snack instead of the typical "Here" and they love it. I also have a weekly checking-in form that includes social emotional responses. I followed up with one privately and she and her mom were so grateful!"
You'll learn more about your students, and students will be able to bring more of themselves to the classroom. 
Try questions like:
What's your favorite holiday?
If you were an animal, what would you be?
If you could go anywhere on vacation, where would you go?
Morning questions are also easy to adapt for online learning, and can help students feel a sense of community even if they're not with their classmates in person. 
17. Play games
SEL skills: Relationship skills
Materials: Varies based on game
There are plenty of reasons game-based learning is great for students, but one of the most compelling is that it teaches students how to work together, solve problems and find solutions — while they learn.
A look inside the classroom of Special Populations Teacher, Melissa B., illustrates this:
"I love to play board games with my students. We learn taking turns as well as patience and how to work through our emotions when we lose or make a mistake."
Social emotional learning activities for middle school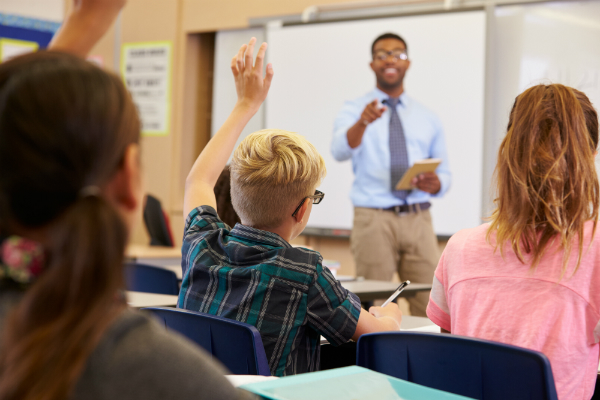 For many students, middle school means changing social relationships and new responsibilities. Help them cope with social emotional learning activities that build relationship skills and self-awareness.
18. Journal writing
SEL skills: Self-awareness
Materials: Notebook and pen, journaling prompts
Journaling is a great way for middle school students (and up!) to process information, make sense of their emotions and reflect on the lesson. 
Give students regular time each week for journaling. Provide prompts like:
What are you grateful for today?
What does self-care mean to you?
What's your favorite hobby? Why?
What person in your life makes you feel confident?
To encourage student reflection, consider grading just one or two entries students choose to show you from the journal.
19. Debate time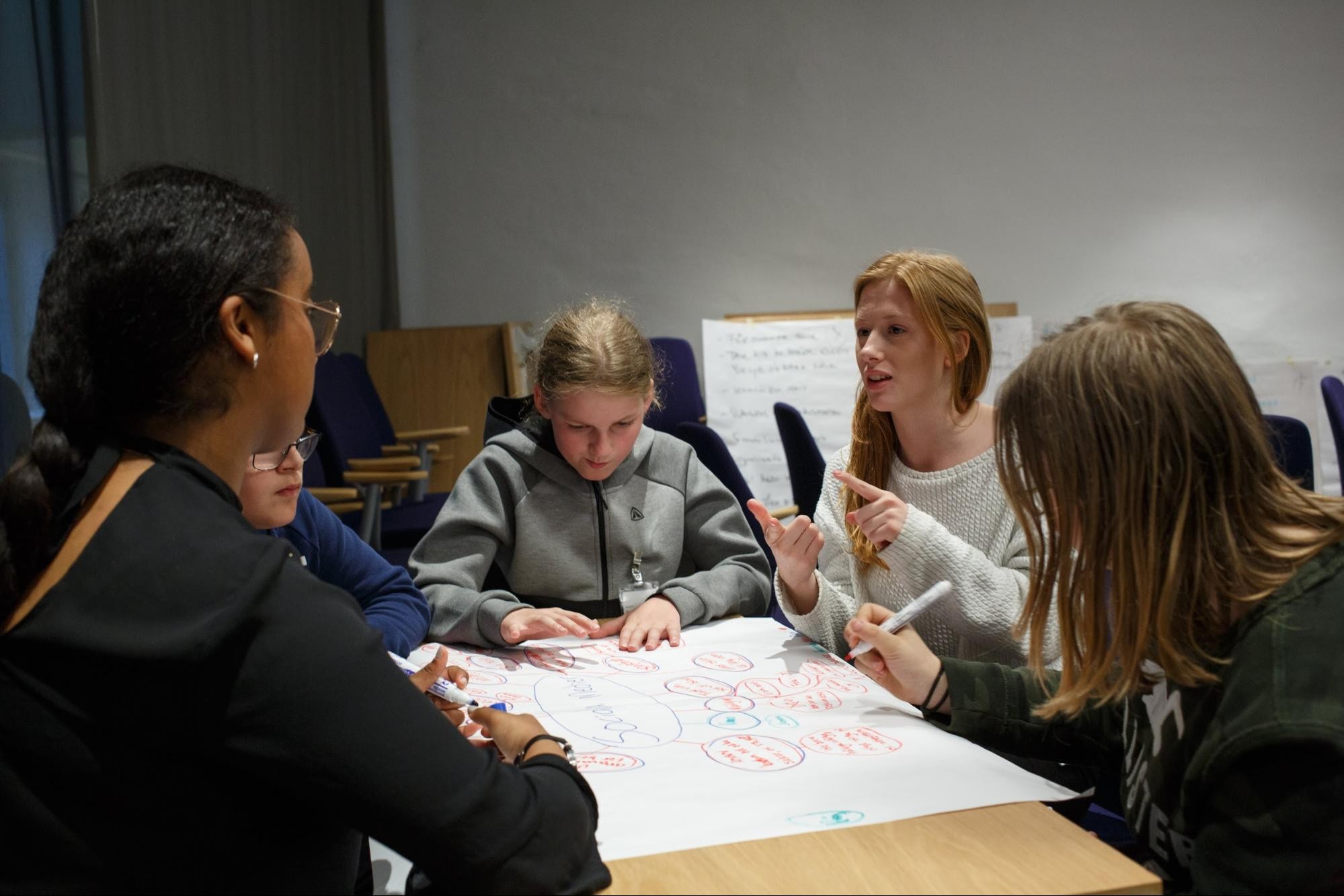 SEL skills: Relationship skills, self-management, responsible decision making
Materials: Debate questions related to your lesson
Debate is a great way to teach middle school students how to formulate arguments, actively listen and respectfully disagree with their peers.
Plus, it's easy to incorporate into your lesson!
Pick a debate topic around a novel your class just finished, a current event or anything else your students are passionate about. 
Divide into teams, then have students create a structured argument and respond to their classmates. It's also a great way for students to practice public speaking skills!
20. Quote of the day
SEL skills: Self-awareness, relationship skills
Materials: A list of relevant quotes (check out our list of teacher quotes!)
Ask your students to respond to a significant quote on a given topic or issue and challenge them to think about the speaker's emotions, encouraging empathy and critical thinking.
Pick a quote and put it up on the board. Either in small groups, individual journaling responses or a whole-class discussion, ask students:
What emotion is the speaker experiencing?
What emotion does this quote make you feel?
What background information and worldview is the speaker referencing?
21. Student-led celebrations
SEL skills: Social awareness, relationship skills, responsible decision making
Materials: Party supplies, rubric, examples
Let your students blow off some steam and work together to plan a classroom party! Turn a celebration into a chance to teach responsibility, budgeting, time management, teamwork and more. 
Provide students with a rubric to outline expectations, a clear time constraint, and a budget (even if that budget is $0.00).
Challenge them to:
Pick a theme
Send invites
Pick a date and time that works
Decorate the classroom
Plan and run activities the whole class will enjoy
Organize setup and clean up afterwards
You might be surprised at the ideas they come up with!
Social emotional learning activities for high school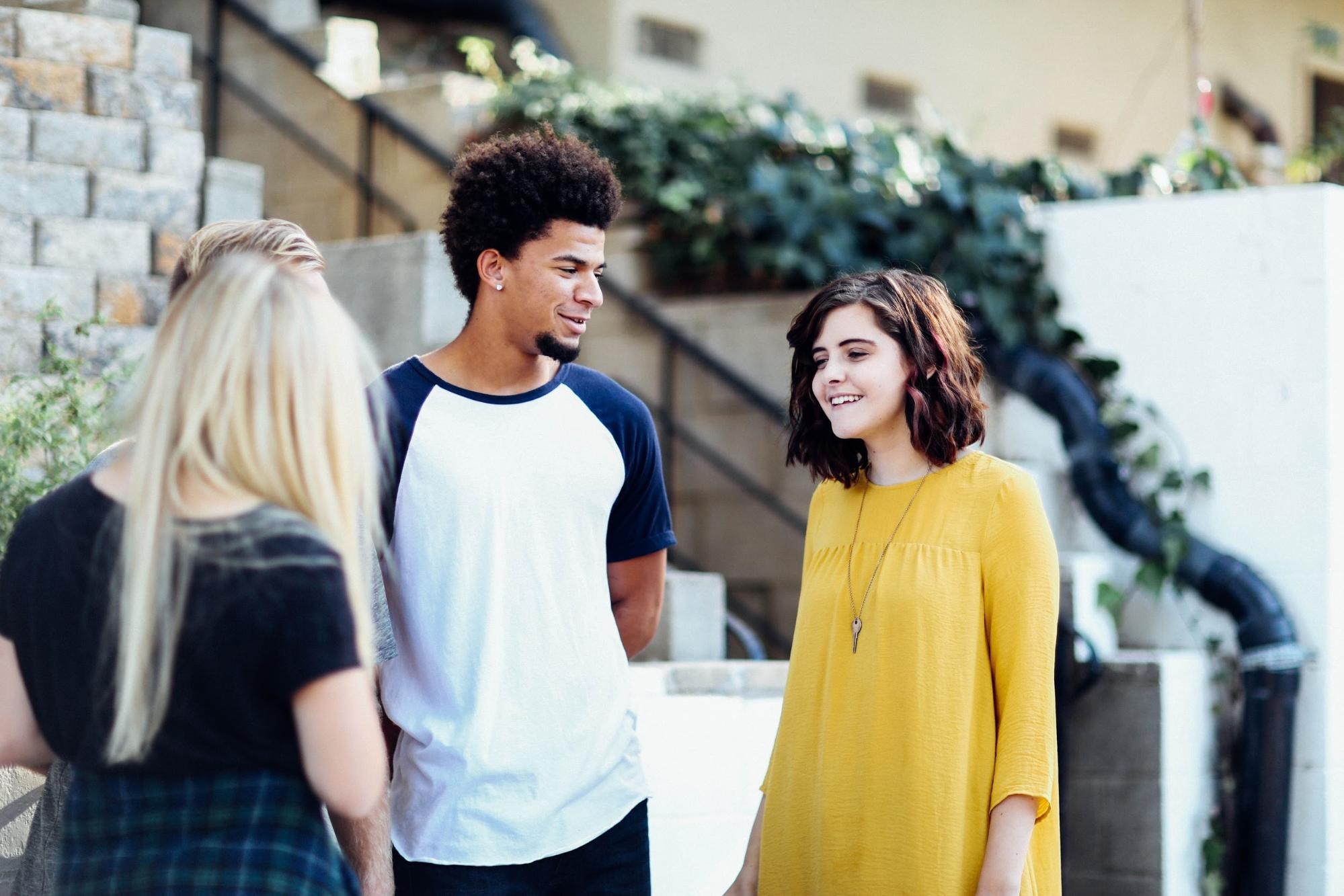 It's critical for high schoolers to master effective communication and build relationships with people outside the classroom, whether they're heading to college or going straight into the workforce. 
22. Class meetings
SEL skills: Responsible decision-making, relationship skills
Materials: None
Make space for community and responsibility in your high school classroom and hold class meetings on a weekly or monthly basis. 
Challenge students to bring ideas that make the class better, include all students in activities and solve problems. 
You can use this as a space to gather student feedback, solve disagreements, plan class events or even just share!
It might take a bit for students to open up, but the results will be worth it. Consider using a Google Form or suggestion box in your classroom, then address the feedback as a group and develop solutions together.
23. Interest presentations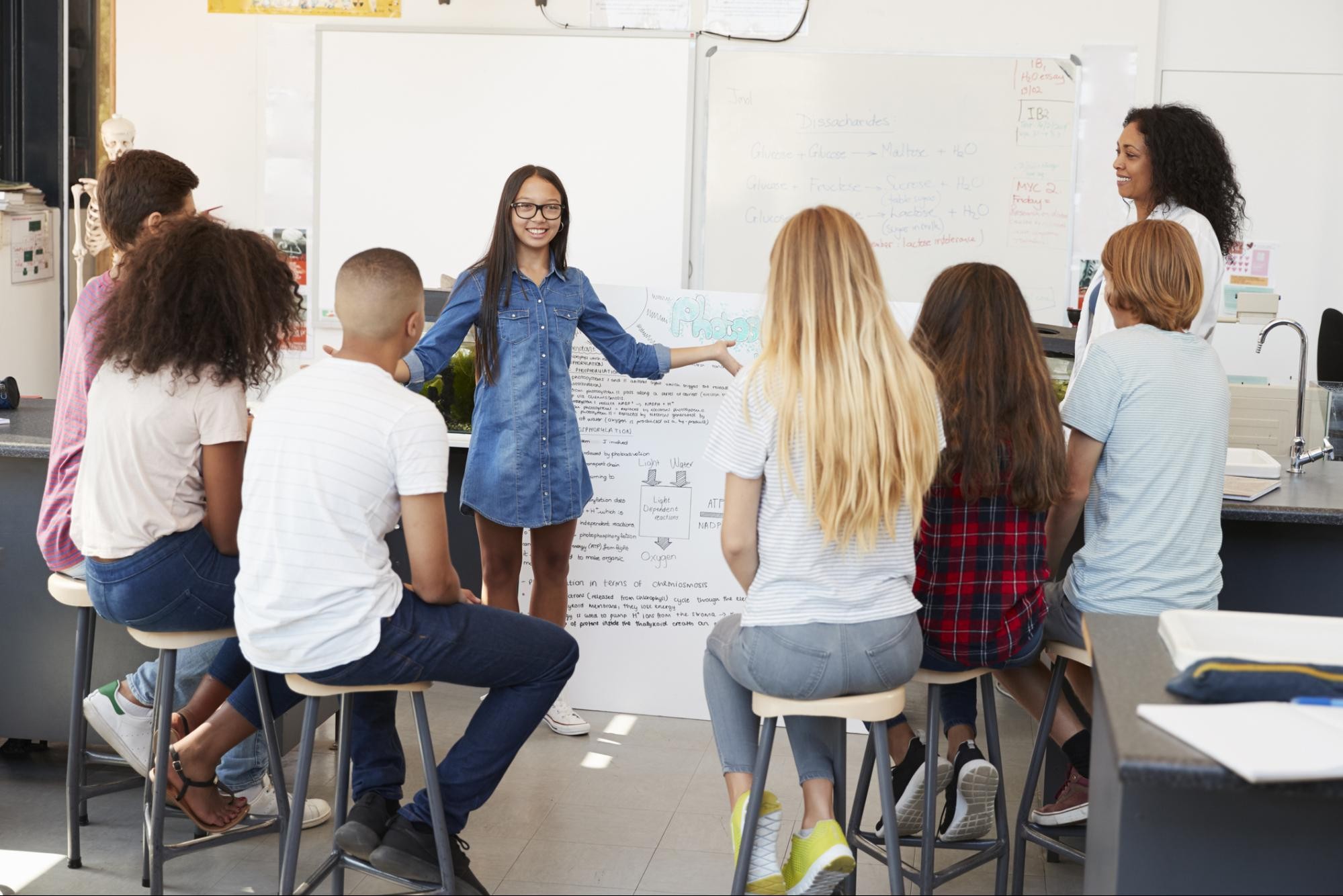 SEL skills: Self-awareness
Materials: Schedule for presentations, idea prompts if needed
Every student is passionate about something — cartoons, soccer, knitting, bass guitar, you name it! 
Harness those passions for a more involved learning experience! Ask students to find a real-world application they're passionate about for what you're learning in class. 
Some ideas include:
Baseball and statistics
Fashion and climate change
The physics of opera singing
The Fibonacci sequence in nature and art
Students will have the opportunity to connect with their classmates on a more personal level and find a way of relating to the class material. 
24. Egg drop
SEL skills: Responsible decision making, relationship skills
Materials: Raw eggs, paper, styrofoam, fabric, straws and any other materials you think students might need — bonus points for using recycled materials!
While students of all ages will probably respond well to this activity, there's nothing that brings a group of teenagers together more than dropping things from high places and seeing what happens. 
Challenge students to build a structure that will support a delicate, uncooked egg when it's dropped from the top of a ladder (or from the top of a school building, if possible).
They'll have to work together in teams to build an effective protection for their egg, and use conflict-resolution strategies to work effectively. 
Afterwards, ask students to reflect on how their team worked together. If they weren't successful, what could they have done differently? If they did succeed, why?
25. Build community with teamwork
SEL skills: Relationship skills, social awareness
Materials: Rubric, project supplies
Learning how to effectively work with others is the most important skill high school students can master as they head out into the real world. 
Fortunately, there are many different teaching strategies that emphasize collaboration and cooperation:
Use cooperative learning to teach students the fundamentals of group work
Launch project-based learning in your classroom to harness student enthusiasm and encourage a spirit of discovery and cooperation
Assign service learning projects to show students the benefits of giving back to their community, while also connecting it to in-class lessons
Download your social emotional learning activities pdf
Our amazing team of Prodigy teachers has put together a package of worksheets to help you build social emotional skills with your students.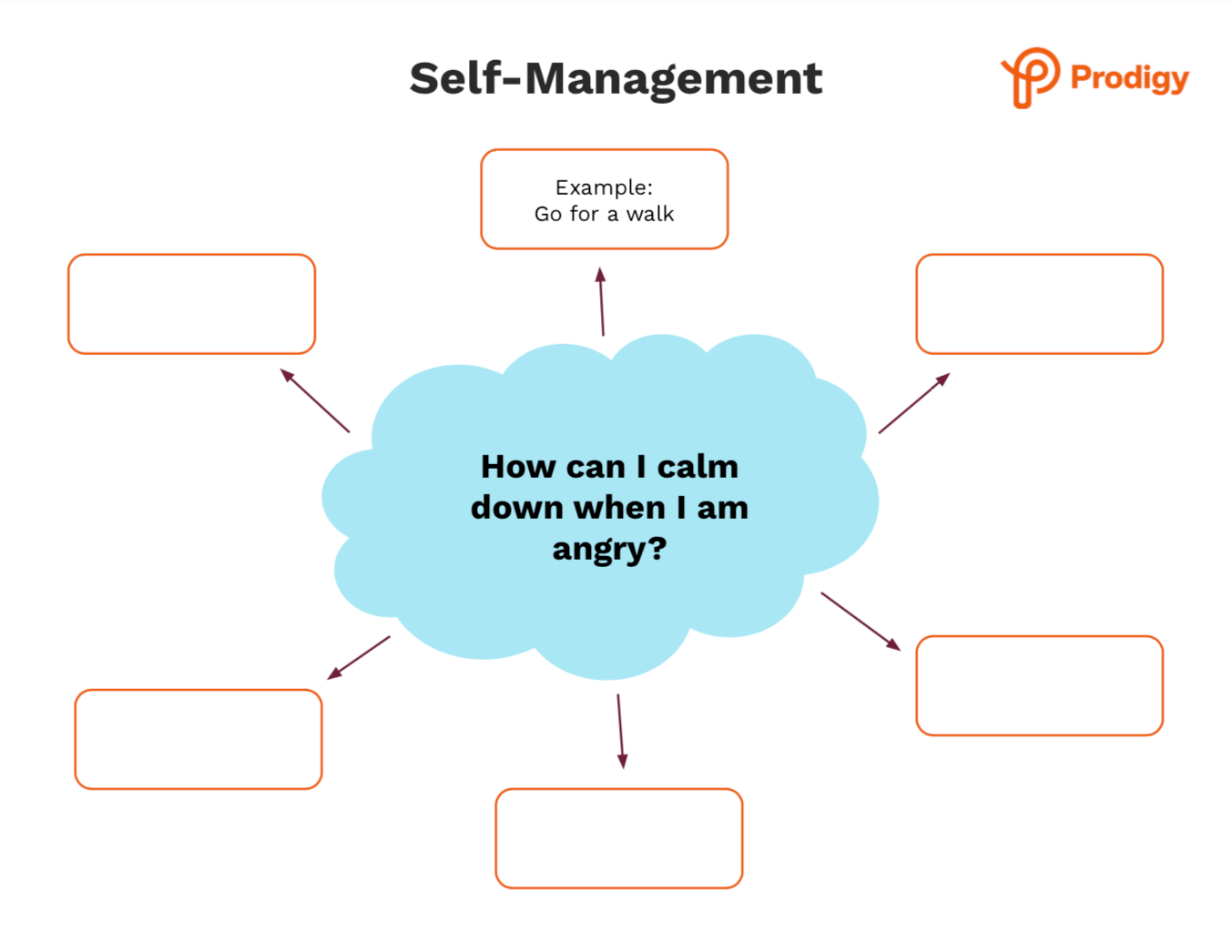 Click to download!
Social emotional learning activities: Conclusion
Building social emotional skills isn't something that happens overnight. 
Use these activities to weave opportunities for social emotional learning at all points in the day, whether you're learning in person, online or a combination of the two!
Prodigy engages students and builds math confidence
Prodigy Math Game is an adaptive, engaging platform that turns math into an exciting adventure. Join over 100 million teachers, parents and students who love learning math with Prodigy Math Game. Plus, it's free for teachers — always.
Sign up now!