A Prodigy Success Story: Are Premium Memberships Worth it?
All Posts
Crystal Babb is a dedicated 4th grade teacher at Odessa Upper Elementary in Missouri. She spends the school year delivering important skill-building content to her students to prepare them for 5th grade.
Crystal's class has a range of different learning needs. She works hard to give each student the individual support they require to improve their math skills and confidence, and she found that Prodigy Premium Memberships were the perfect tool to help.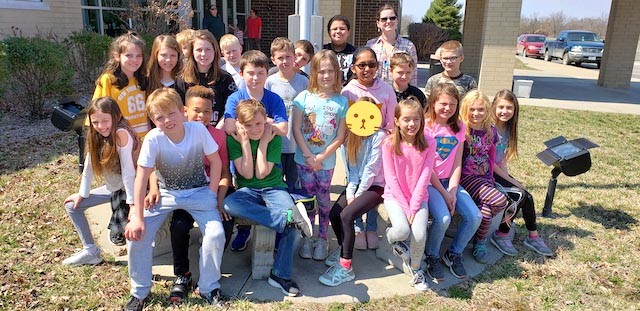 Student struggles
Math was a difficult subject for Crystal's class. Students were struggling, and she needed them to practice math more often — especially at home. Without consistent math practice, students weren't developing the necessary skills to succeed at their tests and assignments.
One student who excelled in math was constantly frustrated by how "easy" the work was, while others couldn't keep up with the content. In most cases, interest was lacking, and students couldn't find the motivation to keep trying at problems they got stuck on.  
The most noticeable of these issues occurred in one particular student: Ben.
Ben had always struggled with his confidence at school, and Crystal felt like it was "pulling teeth" getting him to try anything they were working on. Ben had an F in math, and was extremely discouraged about the subject. He had a tendency to avoid working through math problems he didn't immediately understand, quickly claiming, "I just can't do math."
Crystal knew he would need more encouragement and lots of one-on-one time, but worried she didn't have enough time or resources to accomplish this.
Crystal's class desperately needed a tool that would get them excited about math: something to engage, motivate and encourage students to reach their highest potentials.
The solution: Prodigy
Crystal discovered Prodigy in the previous school year. After in-depth research — and some adamant requests from students — she couldn't say no.
Not only had Crystal finally found a tool that improved student learning, but students loved playing it.
Combining direct math instruction with 30 to 60 minutes of Prodigy time each day — where students answered questions directly related to class content —  lead to increased confidence and better grades in all math subjects.
Students were enjoying math class, excitedly filling out their "Prodigy spell books" (or math workbooks, as they're more mundanely known) to prepare for the next game. Meanwhile, the game was preparing them for upcoming math classes and assessments!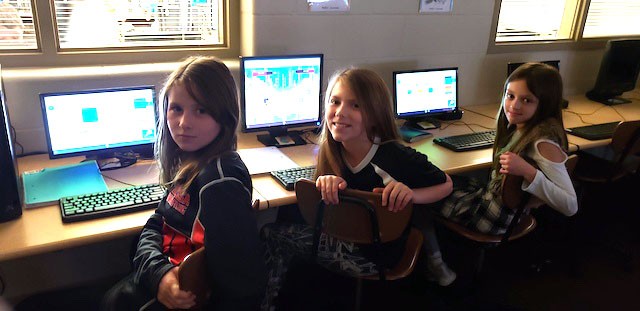 Crystal saw the benefits of Prodigy almost immediately. Suddenly, her class was:
Answering more math questions on a regular basis
Engaged and attentive — while playing the game and during regular math lessons
Motivated and confident in tackling math problems
Receiving individual support and improving specific trouble spots
Less frustrated when struggling with questions, thanks to the game's instant adaptive feedback and help technology
Making improvements in math and in other subjects
More proficient in math curriculum — one student moved up from 46% to 80% in 4th grade proficiency
I know the kids I typically worry about are still getting the support they need, thanks to Prodigy.
As for Ben?
In just two weeks, math was "no longer a bad word in the room."
Prodigy gave Ben a huge confidence boost. He finally had a desire to work on math problems and began to realize that he could succeed at math, after all.
Because of this, Ben's math average quickly went up one and a half letter grades. He started "breezing through the problems" when he discovered hints in the game, and even offered support to his classmates to help them through their math problems. Soon, he no longer needed those hints, as his math skills had drastically improved.
Once Ben found success in Prodigy, his heightened motivation carried over into other subjects. Spelling scores increased and class participation dramatically improved.
I really feel like Prodigy gave Ben that boost into feeling capable as a student. You may think that you're destined for not being able to do anything, but really you're far more capable than you think you are.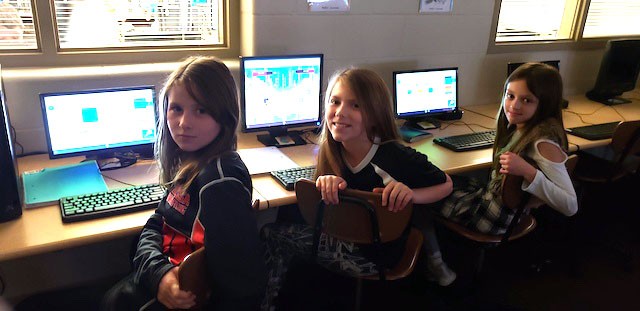 Premium memberships = more time spent learning
Crystal's 4th grade class was hooked on Prodigy, and she was thrilled by the outcome!
This triumph inspired her to see what else the game had to offer. She managed to get Premium Memberships for her entire class: an additional game feature that offers incentives for players- such as exclusive gear, pets, and a monthly "membership box" with special gift items.
The result?
A "hyper boost in engagement" from Ben and his fellow classmates.  This meant more time practicing, learning important skills, and improving overall confidence in math — ultimately leading to higher scores and better grades.
Ben now holds the title of "all-time high-scorer" in the classroom, after answering 1,386 questions in the game. He consistently ranks as a top 10 student for answering the most math questions every week, and spends much of his time asking to challenge other students in Prodigy. On one weekend, Ben spent an entire day playing Prodigy because he loved the game so much.
Prodigy brought incredible results, and Premium Memberships took those results even further! Crystal quickly noticed five fantastic benefits of students having Premium Memberships:
In a short time, Premium Memberships lead to…
↓
1. More learning — Students began asking to play in class and many were logging in at home who'd never done so before, to collect extra items by answering more questions.
↓
2. More questions answered — More engaged students meant more math questions. Since the kids were playing much more, they were also working through more skill-building questions and advancing through content faster. This also boosted motivation to continue learning outside of the game.
↓
3. More accurate reports — Students answering more questions allowed for a larger pool of data and better analysis. Crystal's reports became more in-depth, painting a more precise picture of students' understanding and individual learning needs.
↓
4. Better opportunities for adaptive content — Since student skills and trouble spots surfaced, Crystal was able to offer better advice to parents about what their kids should practice at home.
↓
5. Higher math scores — Premium Memberships got students playing more often, answering more questions, and practicing more curriculum-aligned math. This extra skill-building work helped the class become more familiar with school technology, prepare for tests (with much less anxiety), and form a stronger foundation of math skills – ultimately leading to greater understanding and higher overall scores!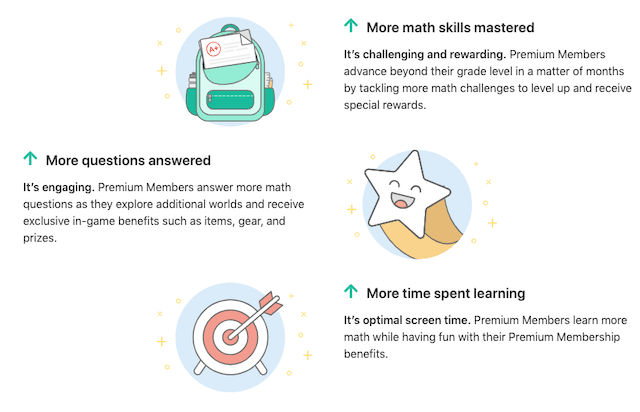 Premium Memberships got Odessa Upper Elementary's 4th graders so excited about Prodigy that they want to keep playing – and practicing math – all summer!
Crystal says this is a great sign, considering the importance of math practice to prevent summer learning loss.
"Students often forget what they learned the previous year," says Crystal, and practice during the summer is a great way to keep being confronted with the math they learned. The concepts taught in 4th grade are directly applied to the next year's 5th grade curriculum, and Crystal is confident that playing Prodigy in the summer will greatly help her students with beginning of the year review.
So, are Premium Memberships worth it?
Crystal says she'd recommend Premium Memberships to any parent who's on the fence. Not only do her students want them, but she's seen firsthand the positive impact they have on motivation, confidence, and willingness to learn – not to mention the notable improvement in math skills!
Crystal knew as soon as she implemented Prodigy that she'd found something special. She – along with a million teachers around the world – found a way to make math fun.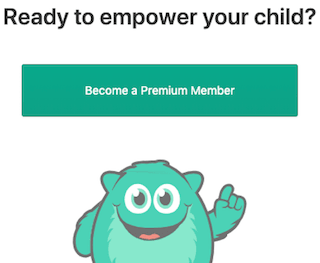 *Note: Student's name has been changed for confidentiality