How To Find the Best Free Summer Reading Programs 2022 (Or Build Your Own)
All Posts

Written by Ashley Crowe
Parents! Build a year-round love of reading with Prodigy English.
Learn more
Category
Parent Resources

Prodigy English
Summer break is here! Your kids are excited for more pool and playground time, and the family summer vacation. But don't forget about all the classic summer reading programs launching across the country very soon.
If you anticipate grumbles and groans when you mention "summer" and "reading," don't stress. Reading is not everyone's favorite activity. But with a little support (and the great rewards) of a good summer reading program, your child can enjoy a few new books this summer.
Read on to find the best free summer reading program for your family!
Why are summer reading programs important?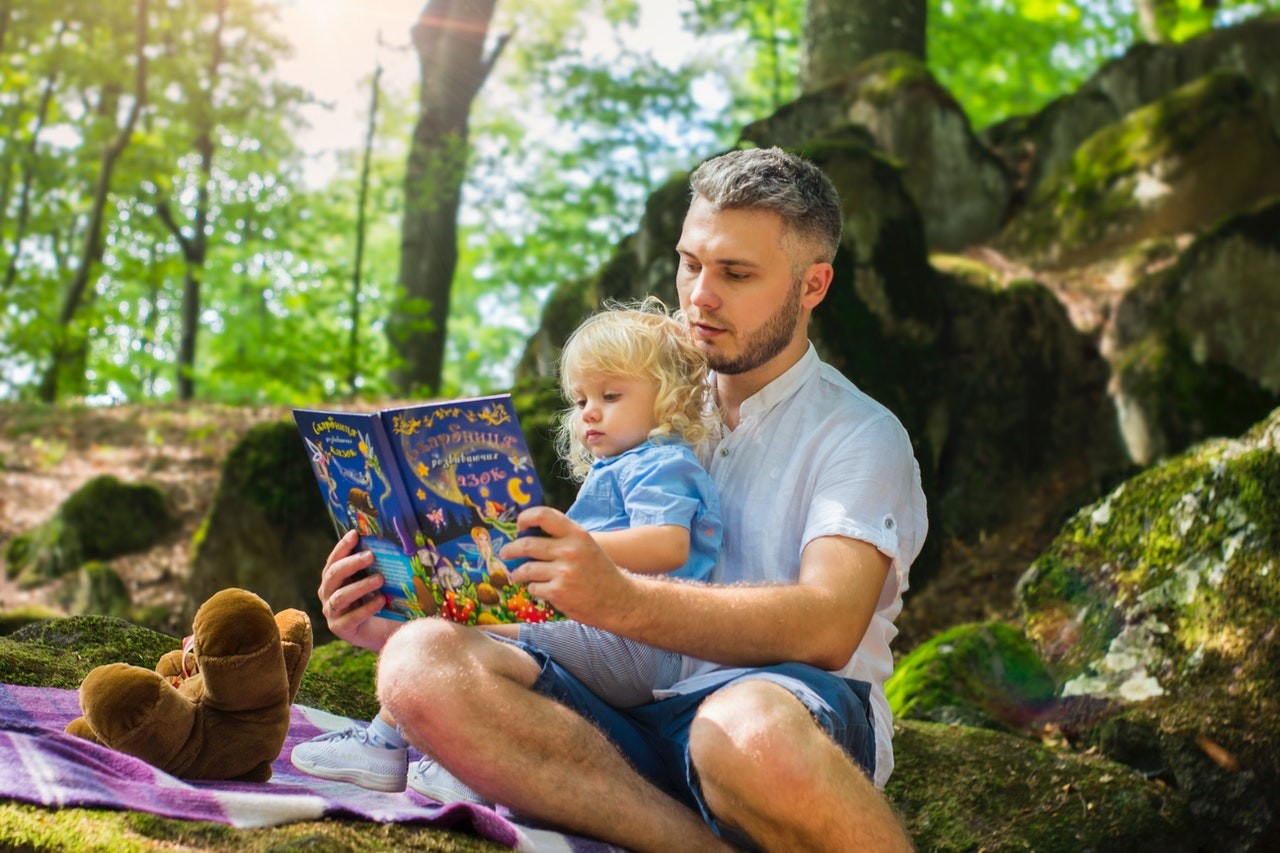 Summer reading programs are a great way to keep your kids learning over the school break. And best of all, they get to follow their own interests! Many programs count graphic novels and audiobooks as reading time. So try to focus on finding the stories your child will love rather than stressing over the method or content.
With the right books and attitude, your child can enjoy all the following benefits of a summer reading program.
Maintains reading skills
Early readers need lots of practice to keep up reading comprehension skills or improve their current reading level. A rewarding reading program is a great way to keep up their motivation in the summer months.
Builds a lifelong love of reading
Not many people develop a love for reading because of textbooks or required classical novels. It's because they find stories that take them to exciting, new places where they get to experience something new. 
Summer reading is the perfect time to discover stories that will transport your child to a whole new world or reading fun.
Keeps kids occupied over the break
Without school, there are lots of hours to fill in your child's day. Help them find some screen-free fun with a challenging summer reading program. They can fill hours and hours of their days with reading, all while collecting cool rewards. Awesome!
Helps your child get familiar with the local library
Whether you're taking your preschooler to storytime or your teen to pick out a book, your local library is an amazing resource. Many host their own summer reading programs, complete with activities and games to keep your whole family entertained for free. Sign your child up for a library card and enjoy.
What are the best summer reading programs?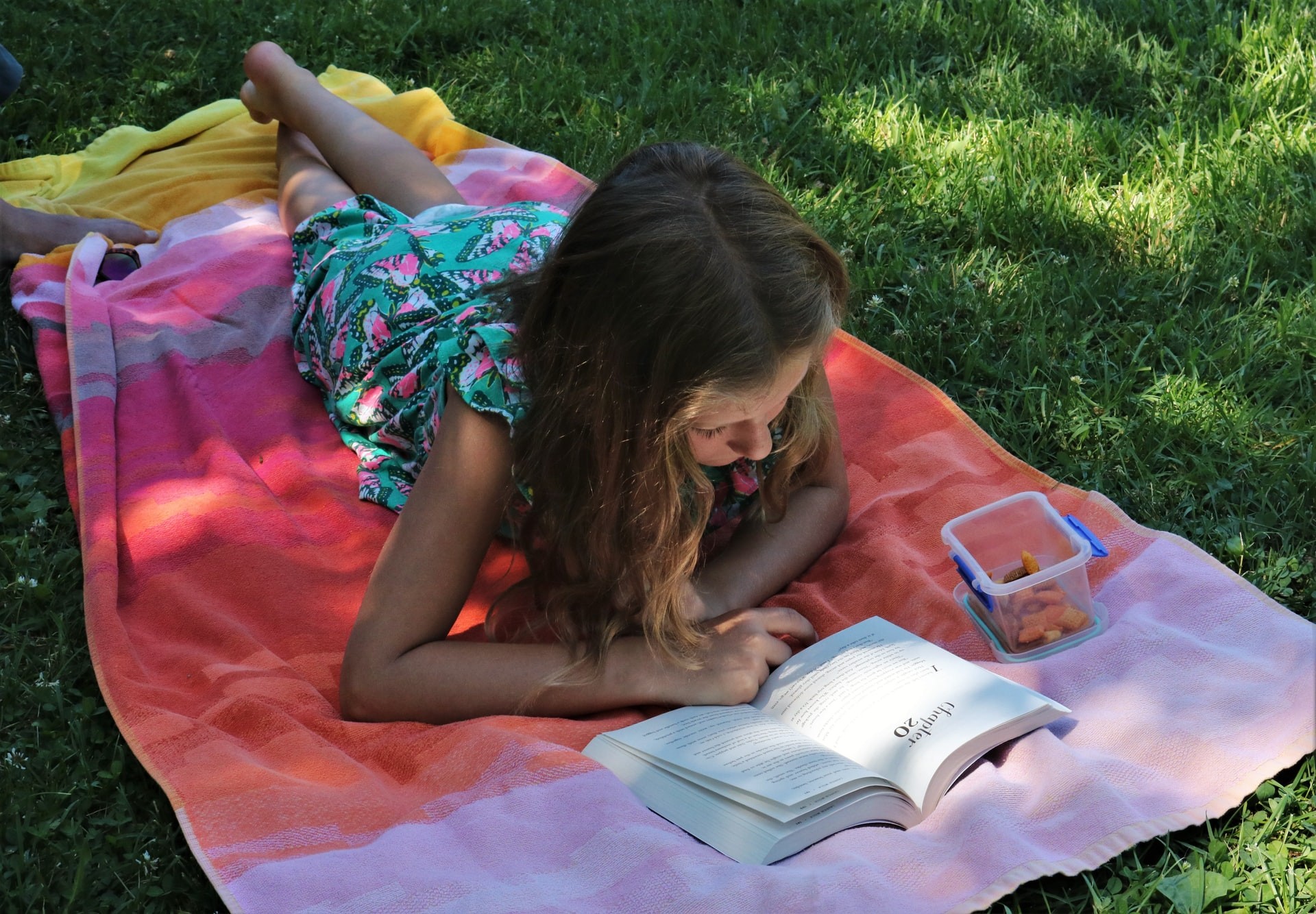 There are many summer reading programs to choose from — local to online, and all with varying reward systems. Check out our list then choose the best one to keep your kids motivated and learning this summer.
1. Your local library
Whether you're in a big city or a small, rural town — if you have a local library, they're likely hosting a summer reading program. Take a trip and pick up their summer calendar to get all the details on their program and activities. 
Have fun at the summer kick-off party, enjoy story time, or let your child explore and choose their first few books. Libraries are one of the best free resources available, so be sure to get out and support yours.
Track your entire family's reading this summer with this nifty mobile app. Scan your books to easily track them and participate in fun, themed challenges. Check it out and start tracking, or turn it into a friendly family competition. 
The Scholastic Home Base app is free and a great resource for summer reading. Kids can track their reading in the app to earn digital experiences. 
And for even more motivation, the more your child reads, the more books Scholastic will donate to rural communities. It's a great program your child can enjoy this summer and beyond. 
Keep your child motivated all summer long with Half Price Books' summer program! Sign up and get a list of book recommendations and fun arts and crafts activity ideas that fit each session's "camp" theme.
If your child is in grades 1 to 6, they can earn a free book from their local Barnes and Noble store! Just download the short reading journal from their website, and encourage your child to fill it out with their favorite moment from each story. Then, choose a free book from the Barnes and Noble list. 
Are you having a hard time getting your child excited about the library? Try this fun library challenge and a scavenger hunt! It's designed to get you and your child exploring your local library's shelves — from fiction to nonfiction and even the resources section. You're all guaranteed to find something new!
Start with a Book is a great resource for you that also includes fun reading and activity trackers for your child. Keep up with all your summer adventures while you explore your hometown. Or check out their themed summer science adventures! 
Your child can explore space, rivers, or birds with books! Visit their website to download the parent toolkit and all the printables you need to bring learning home.
Book It! is a long-running rewards program designed to bring back the joy of reading. They offer programs year round for kids ages 4 to 12, but summer is always a popular time. 
Parents can sign up for the program and help their child choose their reading goal. Kids can track everything they read from June to August to help them reach it. Once they reach their goal, you'll receive an email with a certificate for a free Pizza Hut personal pan pizza! 
How do I set up a summer reading program?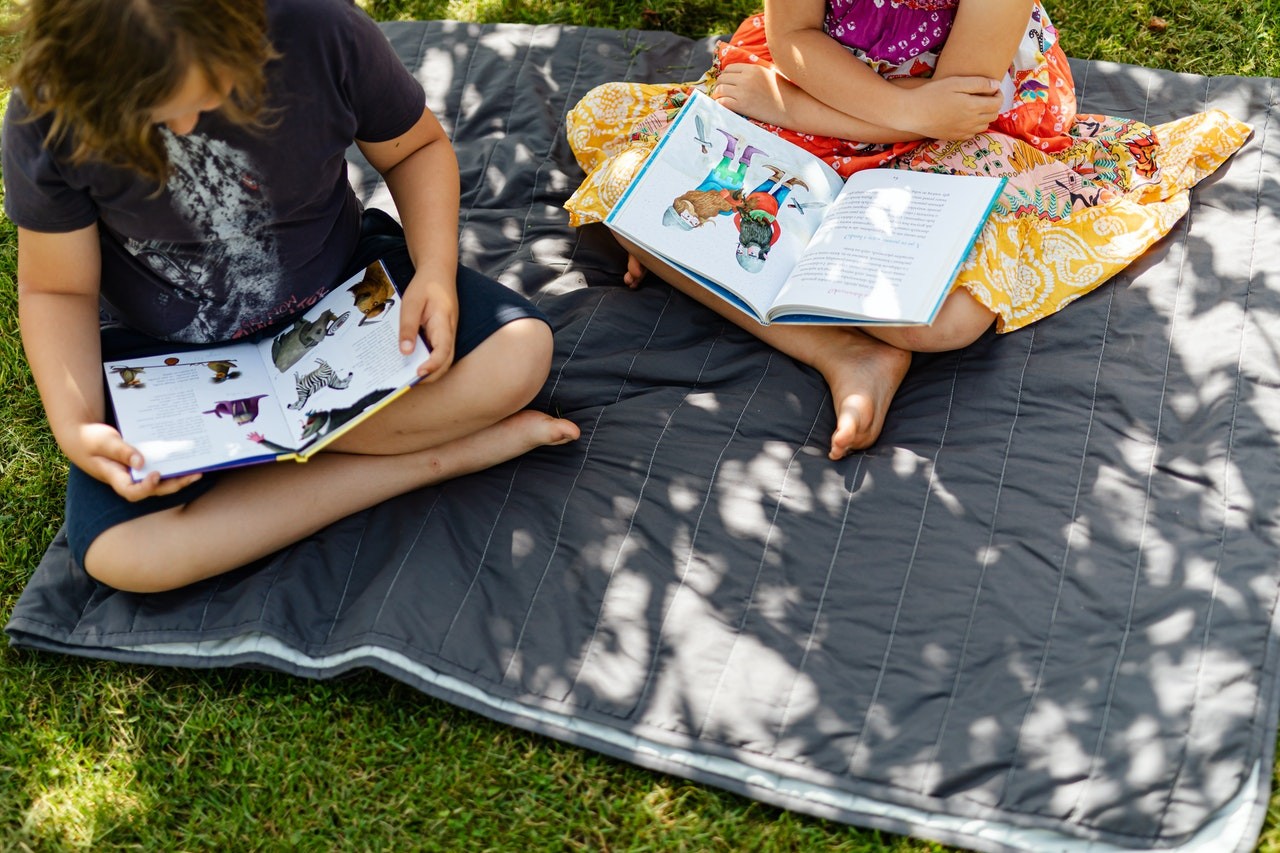 If none of the options above sound like the right fit, you can design your own program! Here's how.
1. Use online learning tools
Online learning doesn't stop in the summer. Many online programs are available all year, giving you plenty of summer activities to fill your child's day.
If you're looking to keep reading fun, try Prodigy's newest game — Prodigy English! Your child can work on their grammar and reading skills while earning in-game rewards. Plus, a free parent account lets you track your child's learning as they play.
Create my parent account now
2. Check in at your local library
Even if your local library isn't offering a summer program, you can still drop by and stock up on book choices for the summer. Stop in and see how your library can support you and your child's reading and challenge your child to check out new stories along with old favorites.
3. Make a summer reading list to stay on track
If your child has certain books they need to read for the upcoming school year, or you're homeschooling and want to keep the learning going this summer, a summer reading list can keep your child on track.
Be sure to mix in some fun, child-led choices with required reading. And set aside a little time each day for reading to keep them in the books this summer.
4. Explore your child's interests
Not sure what to read? Ask your child about their favorite things! Whether they're into unicorns or monster trucks, sharks or space, you can find books to pique their interests. 
Look for fiction stories that revolve around their favorite theme, or try a nonfiction book full of interesting facts. Get them to help you choose and enjoy more reading time without the battles! 
5. Think outside the book
Your child can enjoy reading this summer without ever opening a chapter book! Give audiobooks or podcasts a try to help encourage a love of stories. 
And don't forget less traditional books, like graphic novels or cookbooks. Even if they're only reading the chat in their favorite online games, they're getting in some reading practice in a way they enjoy.
Since it's summer, use your time to create some fun family adventures. Get inspired with Prodigy's summer activity guide and watch the learning happen all summer long.
6. Document progress
A crucial part of any summer reading program is documenting the books or the number of pages they read. Before you begin, help your child set a reading goal for the summer. Then you can build a basic spreadsheet, or find a free download to help your child track their reading progress. It's fun to watch those pages add up.
7. Reward their reading
Your child will love tracking their reading and reaching their goal — especially if there's a special reward waiting for them. When you sit down together to plan their reading list and goal, don't forget to also set the reward. 
They can go out for ice cream or pizza every month they make their goal, or get a special toy they've been eyeing. Or keep it simple with stickers or a homemade treat. Whatever you decide, make sure it's motivating for your child. Then have a blast celebrating their reading wins together!
Encourage your child to read more with a fun summer reading program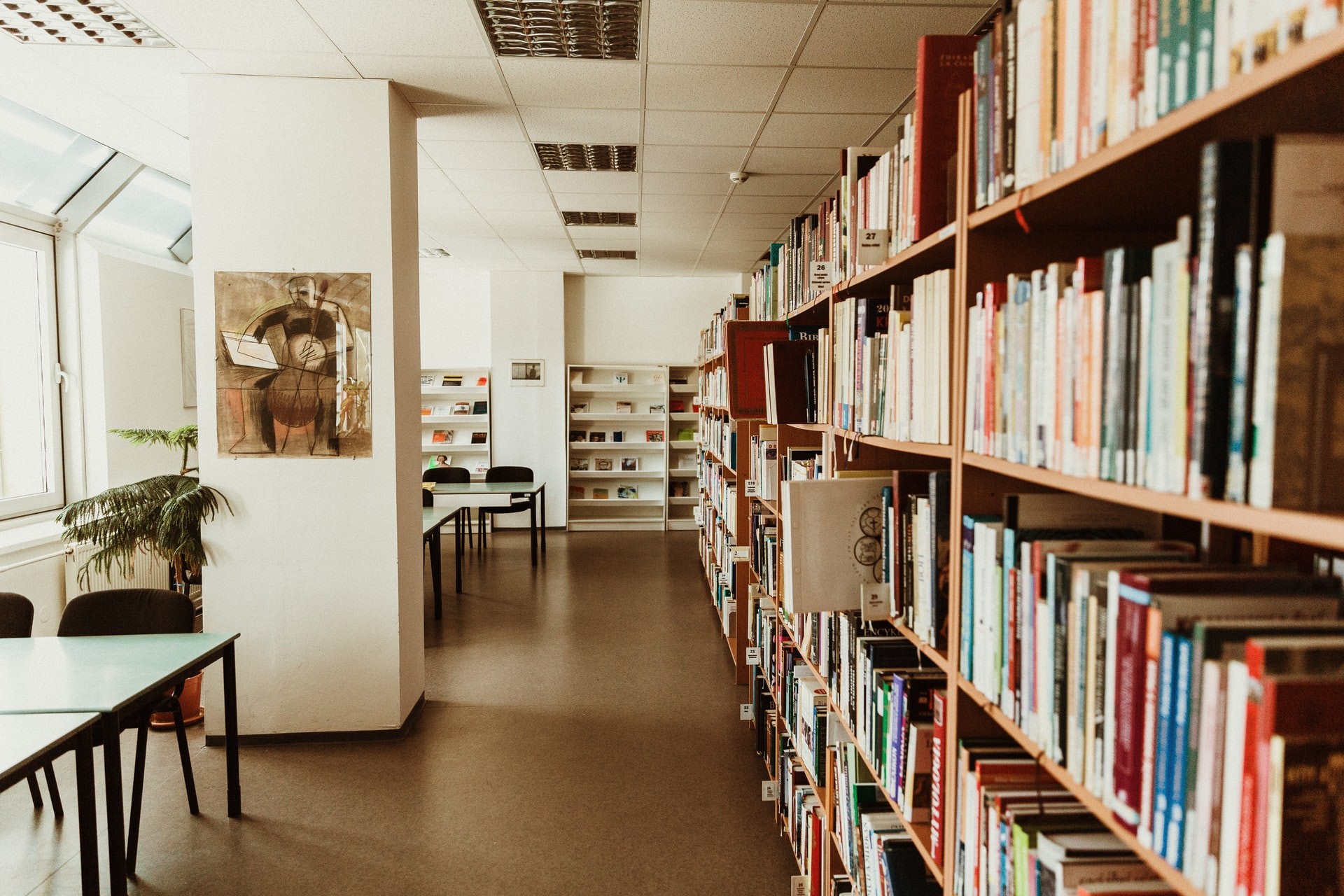 If your child would rather have their nose in a tablet than a book, they can still practice their reading with Prodigy English. Even if they already love reading, the skills they build in this imaginative, online game will help grow their language and reading skills. 
Build their love of stories in the game to help them find that joy in books in no time. Explore Prodigy English for free today! 
Create my parent account now