Introducing Prodigy's

Create a Challenge Contest

Join Prodigy Math Game — an adaptive math platform for grades 1 to 8 — and complete a Classroom Challenge between October 6 and November 3, 2021, for a chance to win 1 of 4 $1000 Visa Reward® gift cards and unlock a fun poster!

Sign up for my free teacher account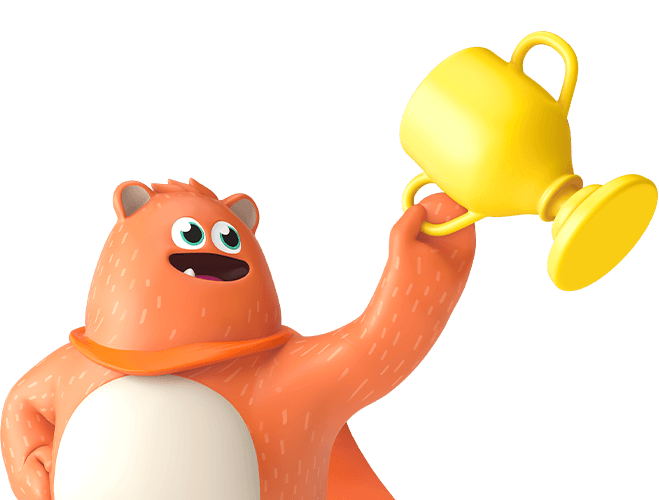 Fun prizes are up for grabs!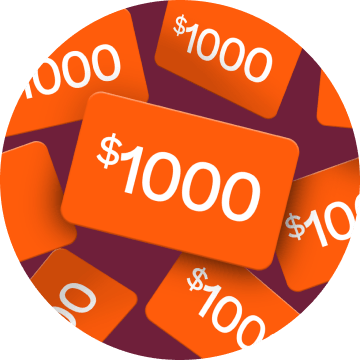 Teachers will have a chance to:
Win 1 of 4 $1000 Visa Reward ® gift cards
Unlock a Prodigy poster for their students
Prodigy Math Game makes learning fun!
Sub-header copy here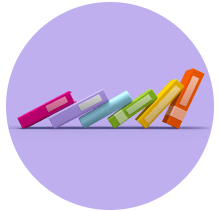 Curriculum-aligned
Connect Prodigy to your classroom with adaptive math practice for 1st to 8th grade.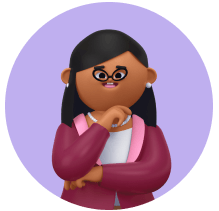 Designed for teachers
Save time with easy-to-use teacher tools for assessments, differentiation and student insights.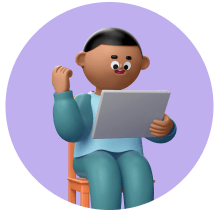 Engaging for students
Turn math class into an epic adventure with new quests, challenges and rewards around every corner.
How to participate
To enter Prodigy's Create a Challenge contest, have your students complete a Classroom Challenge of any duration between October 6 and November 3, 2021.
Earn one entry for every Classroom Challenge completed during the contest period, up to four entries
Sign up for my free teacher account
Frequently Asked Questions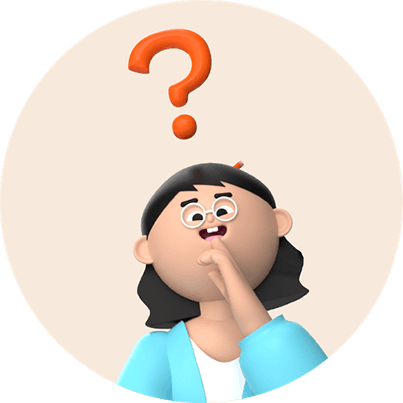 How do I see the full contest rules?
What is a Classroom Challenge?
A Classroom Challenge gives you the ability to set Challenges for your students based on questions answered correctly at home or school in a given period. Use it to motivate math practice and encourage friendly competition!
When you create a Challenge, you can filter student progress based on Correct answers, Questions answered at home, and Questions answered at school directly from your Leaderboard.
That's not all — once a Challenge is complete, print out fun certificates to recognize Challenge winners!
How do I create a Classroom Challenge?
Log in or sign up to your free Prodigy teacher account 
Select a classroom from the navigation bar. 
In your teacher dashboard, click the Create Challenge button on your Leaderboard. 
Select a Challenge duration and let us do the rest! Continue to check back into your teacher dashboard to monitor progress for the duration of the Classroom Challenge length.
Once the Challenge is complete, reward your top three winners with a downloadable certificate!
How long can I set a Classroom Challenge for?
A Classroom Challenge can run from one to seven days. The minimum Challenge length is one day and the maximum length is seven days. 
If needed, you can stop a Challenge at any time.
Can I still create Assessments or have students complete the Placement Test when a Classroom Challenge is in progress?
Your Classroom Challenge won't interfere with Assessment creation, Placement Test completion or Focus Mode activity. Assessments, the Placement Test and Focus Mode will continue as is and won't be impacted as students complete your Challenge. 
Simply put, a Classroom Challenge will make it easier for you to encourage friendly classroom competition. None of the eight teacher reports will be impacted.
For more information around Assessments or the Placement Test please check out our introduction videos:
Prodigy Teachers | Introduction to Assessments
How do I know if I've entered the Create a Challenge contest?
One Classroom Challenge completed equals one entry for a maximum of four entries. 
For each Classroom Challenge completed during the contest time period, teachers will receive a section of a poster via email. For each Challenge completed, teachers will also receive one entry (maximum of four entries) into our gift card giveaway. 
Complete four Classroom Challenges to collect all four poster pieces and earn all four entries!
When does the Create a Challenge contest start and end?
Prodigy's Create a Challenge contest runs from October 6 to November 3, 2021. 
Who is eligible to enter the Create a Challenge contest? 
The contest will be open to new and existing Prodigy teacher users who are 18 years of age or older and who reside in North America (excluding Quebec), the UK, New Zealand and Australia. 
How are winners chosen, and how do I collect my prize?
Winners will be drawn via a raffle on November 10, 2021, and will be announced on November 16, 2021. If you're one of the lucky teachers selected, Prodigy will contact you via email with the next steps. 
I have multiple classes. Do I get multiple entries?
Eligible teachers will receive entries based on one class even where they may have multiple classes. Your Prodigy Classroom must have a minimum of 2 students.
The maximum number of entries you can receive is four (4). To receive your entries, your students must complete a Classroom Challenge between the contest time period.
Does the contest change anything for my participating students?
Nope! While you're creating and completing Classroom Challenges and earning your entries, nothing will change for your students in-game. They'll keep playing and learning with Prodigy Math Game as usual while you gain access to Classroom Challenge results directly in your Student Leaderboard.