1st Grade Reading: What Parents Should Know & Tips for Success
All Posts

It's never too early to start building a lifelong love of reading — after all, stories are important no matter how old you are! Luckily, there are lots of ways you can help your little one develop their 1st grade reading skills as they dive into the wonderful world of books and stories. 
As your child learns to read, they're opening up a whole new world of information and developing skills that will help them learn for the rest of their life. Keep scrolling to find ways you can encourage and support them.
Foundations needed for 1st grade reading
First grade reading is important because it's when students learn foundational skills they'll use throughout the rest of their schooling. Many young readers benefit from focused reading strategies to help them build essential skills like vocabulary and reading comprehension. 
First grade is also when kids start to discover a love of reading, independently or with an adult. They read simple stories on their own about subjects they're interested in, or sit and listen as you read aloud with them. 
To help encourage a love of reading, first graders should have key skills to help them as they move on to more complex stories and topics in later grades, including the ability to:
Retell familiar stories
Read aloud with grade-appropriate texts
Find details that support an author's main points
Spot points of view and parts of a story while reading
Identify sight words and high-frequency words in a text
Sound out new words when they're reading and spelling
Read and write simple sentences about topics they're interested in
Know the names and sounds of letters, particularly vowels and consonant combinations
Use strategies for decoding new words like context clues, vowel sounds and substitutions
Use reading comprehension strategies like answering questions, retelling, identifying point of view and predicting
Tips for first graders' reading comprehension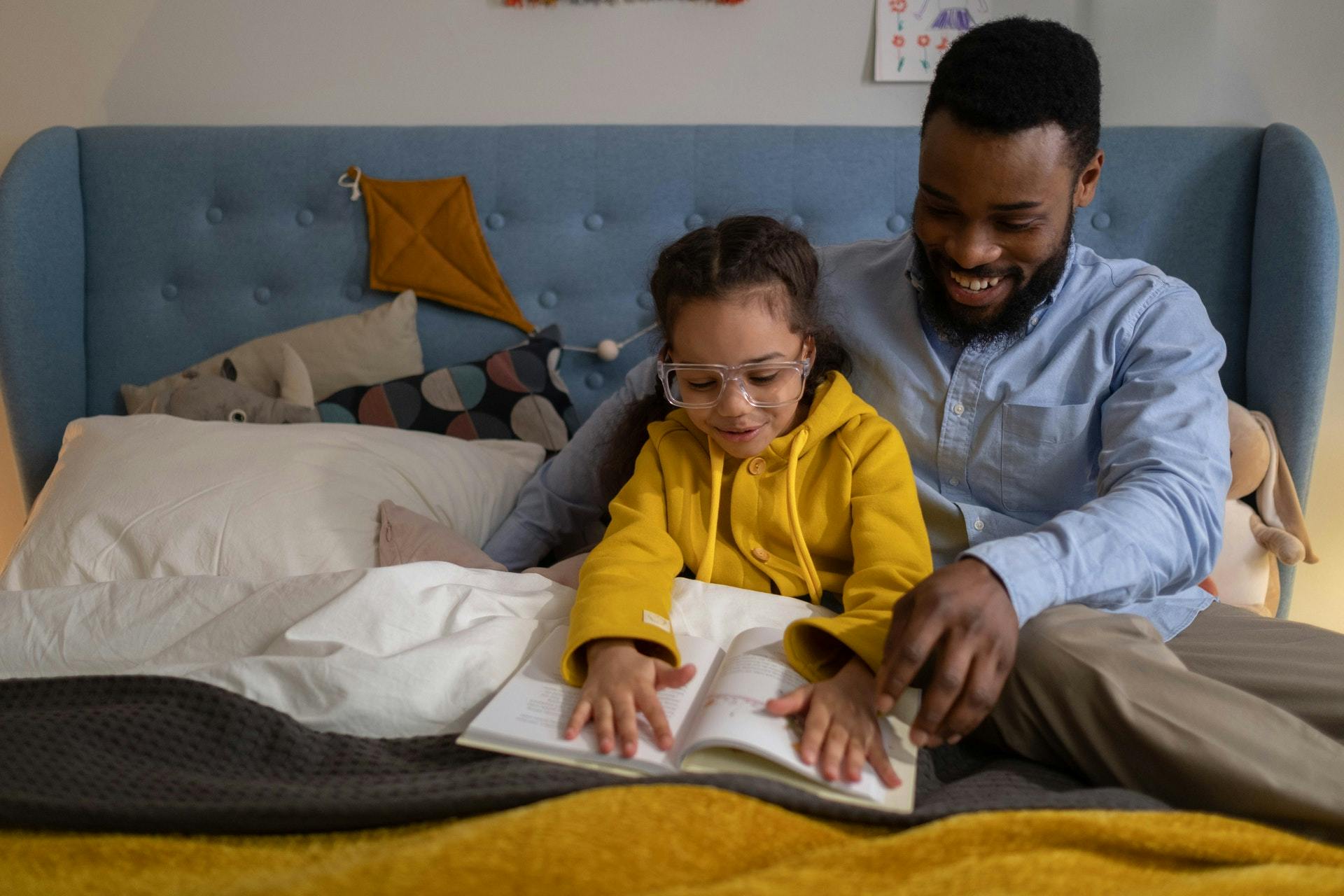 While most of your child's reading instruction happens at school, there are lots of ways you can encourage them to read at home and help build their reading comprehension skills. 
Ask your child's teacher to recommend any free or low-cost resources they use in the classroom and be persistent in practicing with these strategies:
Identify the main ideas
In fiction and nonfiction, every story has a main idea. As you read with your child, ask them to tell you what they think the most important part of the story is and why.
Learn more about what they're reading and interested in when you help them summarize the plot, find supporting details and retell the story. A simple conversation about what they're reading can open new doors for age-appropriate discussions and insights. 
Understanding sequencing
It's important for first graders to understand that stories have a beginning, middle and end. Sequencing helps them practice story structure so they can understand the plot and even start writing their own simple stories!
Your child can practice sequencing when they retell the story, sort flashcards with different story points on them or draw pictures of different points in the story.
Learn elements of the story
A story doesn't just have a beginning, middle and end — it also has genre, characters and setting. 
Picture books with illustrations can help students sort out different characters and settings or help them talk about the stories they just read. Encourage your child to sort fiction from nonfiction, and talk to them about the plot or the characters they liked best. 
Discern reality vs. fantasy
Even in first grade, kids should be able to discern reality from fantasy. As they read, ask your child if the author is telling a real or made-up story. How can they tell? 
Figuring out the difference between fiction and nonfiction is an important basis for media literacy, and will eventually help children tell the difference between facts and opinions. 
Draw conclusions
After the story's over, the work's not done — your child still has to figure out the meaning of the text and draw conclusions from it. 
Encourage your child to pick out the main idea and identify whether it's fact or fiction. Then, you can work together to predict what happens after the story ends, or decide how the information they just learned relates to their own experiences.
Online resources to help with first grade reading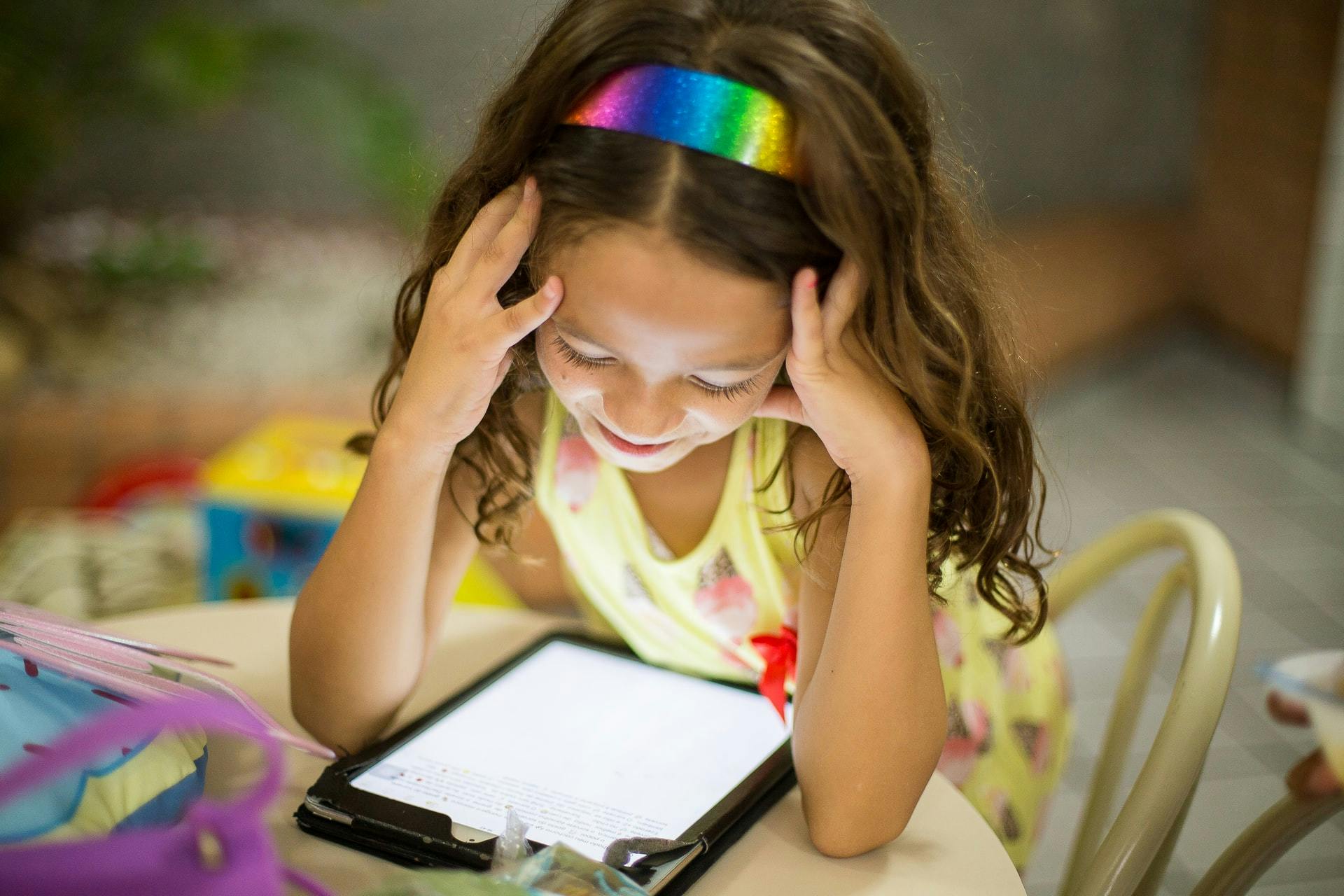 Helping your child become an independent reader can feel like a daunting task. Luckily, there are lots of online resources to help!
Prodigy English is a brand-new adventure designed to help kids build a love of English learning. As they play, they'll gather resources and answer curriculum-aligned reading and language questions.
Set in a unique world full of wishes and new characters, every correct answer gives your child more energy they can use to build items, earn coins and create a world just for them. 
Create a free account today to get started!
Cost: In-game educational content free for students and teachers, optional Membership upgrade available
Sign up now
Epic is a digital reading platform with thousands of books for kids to choose from. Whether they're reading in the classroom or at home, it can help encourage independent reading and give your child access to books on any topic they'd like. 
Cost: Free
To help your child develop key reading skills, introduce them to Newsela! This site has lots of engaging content sorted by topic. It's a great supplemental resource to compliment what your child is learning at school. 
Cost: Free content, but most is hidden by a paywall
From the makers of Overdrive, Sora is a free reading app that lets students borrow books from local libraries and learn to read independently. Use it to read with your child or encourage them to read on their own. 
Cost: Free with library card
Starfall is a site filled with resources that teach reading through play and positive reinforcement. Created as an alternative to non-educational entertainment, Starfall offers free content as well as membership options that can replace reading worksheets for kids. 
Cost: Free, some content behind a paywall
Storynory is a site full of free audiobooks for kids who prefer to listen rather than read. Available online or as an app, Storynory focuses on classic authors, fairy tales and educational stories in an engaging audio format. 
Cost: Free
14 Great books for first graders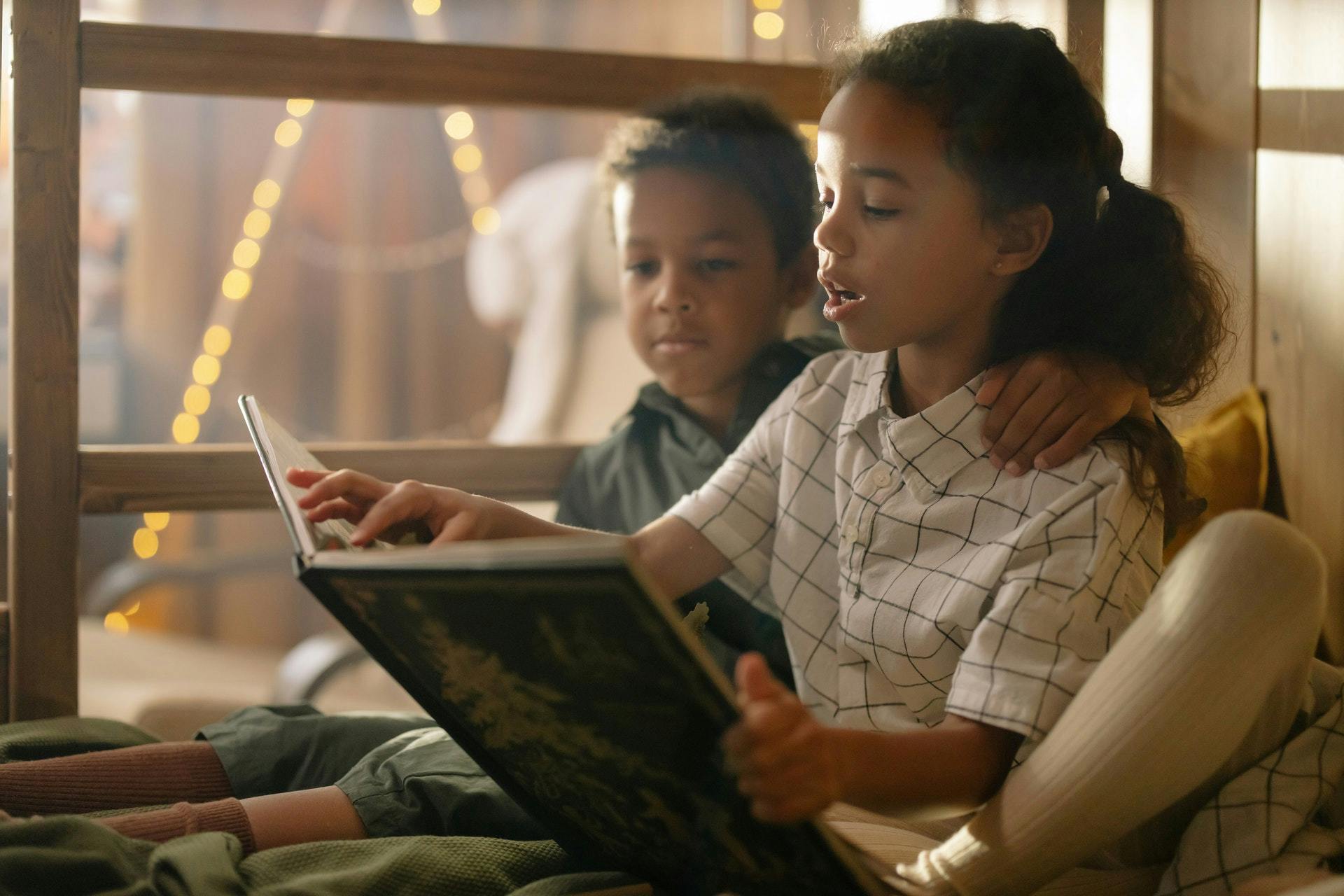 Every child has their own abilities and preferences when it comes to reading — but there's a book for everyone! 
Whether they're reading first grade books or moving on to second and third grade novels, these picture books and chapter books encourage them to practice key skills such as phonics, consonant blends, vowels and general reading comprehension. 
This funny book tells the story of a little boy afraid of the alligator under his bed and his elaborate rituals to make it go away. But is the alligator real?
Andrew wants freckles like his best friend, and Sharon says her secret freckle juice will do the trick. Kids will have a hoot figuring out if the freckle juice is worth it.
Ramona is starting kindergarten and she's learning how to get along with other students. Laugh along as she makes mistakes and learns important lessons — and use it as a chance to learn about social-emotional skills with your little one. 
Oscar and Arabella, two Ice Age mammoths, love to play in the snow. When their world starts getting warmer, they have to get a little creative to stay cool.
5. 365 Penguins by Jean Luc Fromental
A family finds a new penguin on their doorstep every day for a year. Read along as they figure out what's going on and how to take care of all their new critters.
6. Water Boy by David McPhail
A special little boy overcomes his fear of water and finds amazing new powers. Read along as he discovers how to use them, and encourage your child to face their own fears.
In this classic rhyming book, the narrator goes on zany adventures as he tries to avoid eating the dreaded green eggs and ham. Whether you're reading with a fox or in a box, this book is a favorite for many children (and adults).
This board book is perfect for early readers just learning about words, shapes and colors. They'll connect animals with colors and learn about all the wonderful things they can find in nature.
This crazy picture book lets readers follow along with a flock of sheep driving through the countryside — and all the trouble they get into along the way!
Learning to read can be tricky at times. In this book, kids can follow along with the journey of a boy who's learning to read and celebrate his (and their) success along the way.
Wilfred has a pet moose named Marcel. But what happens when, in the woods, someone else claims Marcels as their own? This beautiful picture book explores themes of friendship in a fun, child-friendly way. 
12. Where Are You From by Yamile Saied Méndez and illustrated by Jaime Kim 
A little girl asks her abuelo to help her tell people where she's from. In the process, she learns an important lesson about self-acceptance and identity. 
A hungry mouse shows up on your doorstep, and you give him a cookie. But what kind of crazy shenanigans will happen next? Kids will have a blast following along with this unlikely journey.
This book tells the story of a boy and the tree that always provides for him, no matter how old he is. Children will learn an important lesson about relationships, giving and love from celebrated poet Shel Silverstien.
7 Fun 1st grade reading activities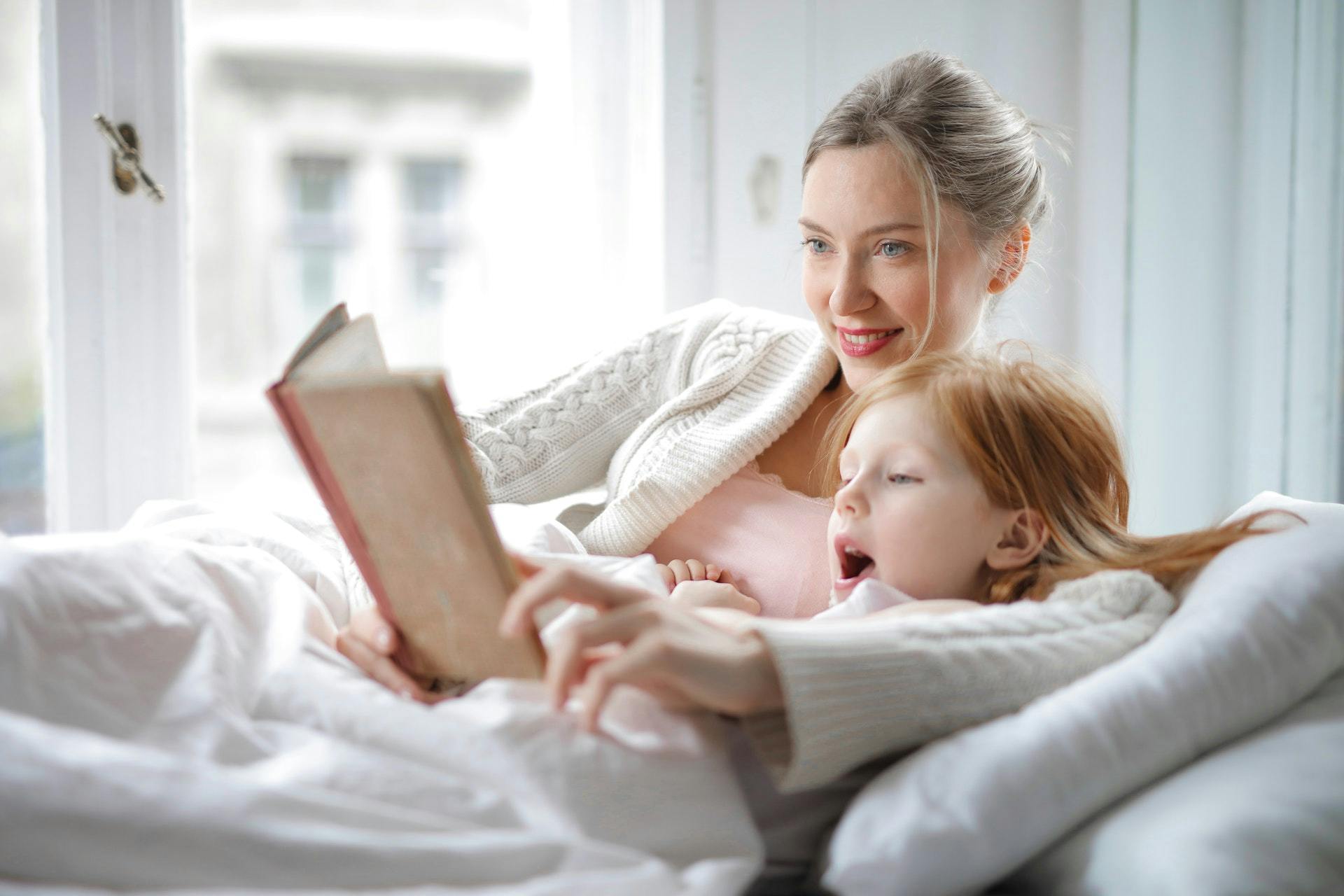 Reading is great — but sometimes kids need a little variety. Use these activities to help first graders build positive, fun relationships with reading comprehension and build new skills!
1. Act out the story
Charades, pictionary, at-home theatrical productions — there are a lot of ways kids can tell you the story of what they're reading, whether through play-based learning or more structured activities. 
Retelling stories helps first graders grasp details like plot, characters and setting, and helps improve recall skills. Plus, it's a lot of fun for you and for them!
2. Read poems together
Simple, popular poems can help kids delight in rhyming and give them new ways to think about the language they use everyday. 
Some popular poems for kids include:
"Wind on the Hill" by A.A. Mile
"Life Doesn't Frighten Me" by Maya Angelou
Where the Sidewalk Ends, an anthology of children's poems from Shel Silverstien
If you have a favorite poem, this is the perfect time to share it with your child.
3. Document words in a word journal or dictionary
When kids are reading, they're constantly coming across new words like nouns, verbs and adjectives. 
Give your child a space to write down words and their definitions, or even draw pictures of what they represent. They can reference it when they're stuck, or look back at all they've learned.
4. Have an art session
After kids are done reading, encourage them to draw or paint the story using their favorite art supplies. 
This helps them understand what happened in the story. It also gives them a way to express what they think their favorite characters or settings looked like using clues from the story.
5. Use story maps and graphic organizers
Story maps are a great way for kids to sort through their thoughts about reading and the facts they just learned. 
Help your first grader fill in bubbles or charts that help them identify characters, setting, plot, genre and other story elements. They can also use it to make predictions about what happens next, or record new facts and words they learned. 
6. Listen to an audiobook
If kids aren't excited about reading or want to tackle more complex texts before they're ready, audiobooks are a great alternative. Encourage them to listen as part of their evening wind-down routine or during quiet time. 
Audiobooks are also a great way to encourage a love of stories if children are struggling with word recognition. Practice is important, but sometimes it's nice to give kids a positive break. 
7. Encourage special interests
Space, ballerinas, race cars — no matter what your child is interested in, there's a book for it. Ask a librarian at your local library to help you find books your child will love, or host a book swap with friends to expose your child to new genres.
Encourage a lifelong love of reading starting in 1st grade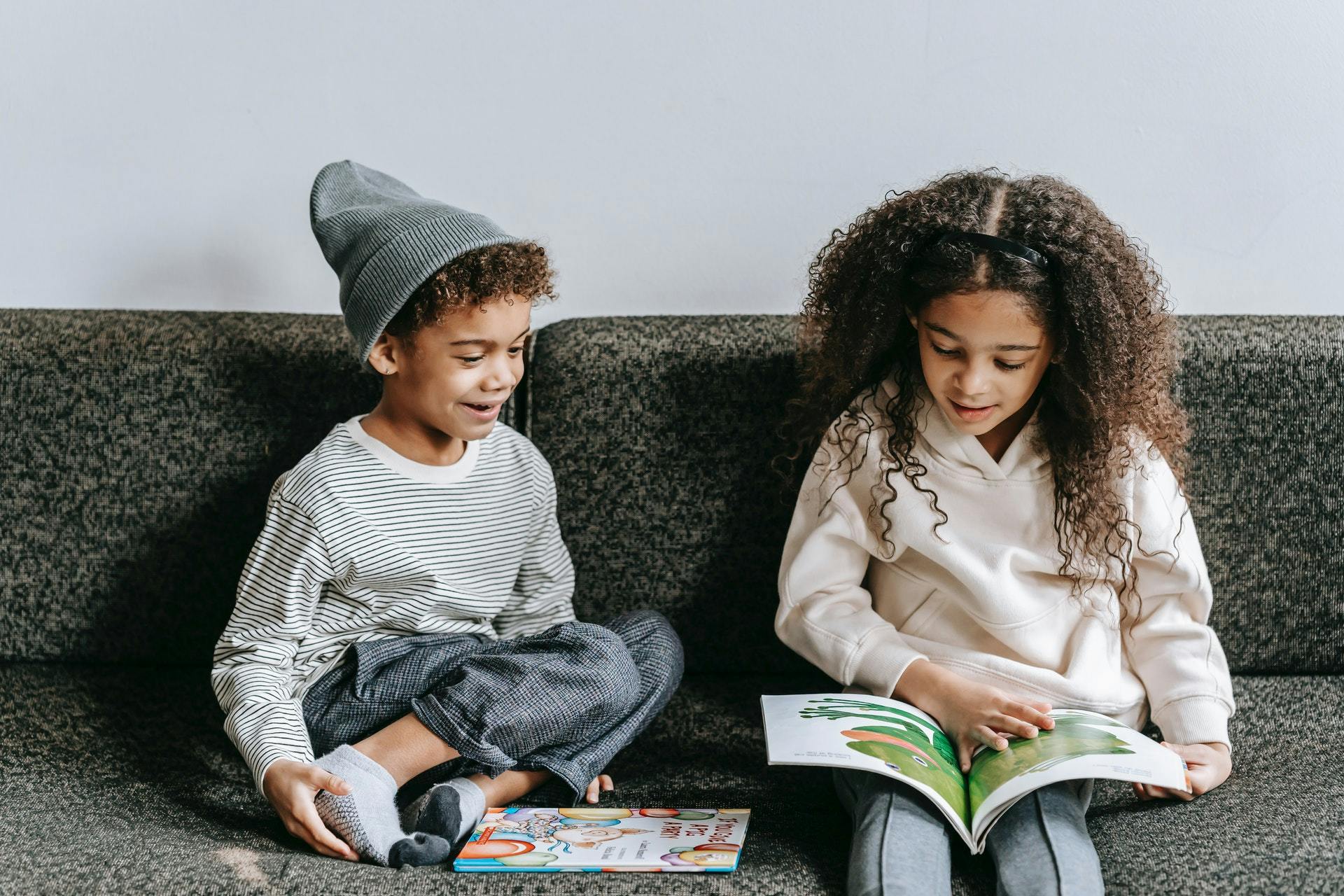 When it comes to exploring the wonderful world of books, first grade readers are just getting started!
Set aside dedicated reading time every day, but don't overwhelm your child. It's important to let them discover what they want to read and build a love of reading on their own. Use reading as a quiet activity or cozy up with a blanket and a good book for an afternoon of family time! 
Prodigy English is the brand-new adventure from Prodigy Education that helps kids build a love of reading. As they answer reading and language questions, they'll gain energy they can use to create a world of their very own!
Create a free account to get started today.
Sign up now