How to Use the Cheer Them On Tool as a Prodigy Parent
All Posts

As a Prodigy parent, we know just how much supporting your child's education means to you. And one meaningful way to show your support for your child is to encourage them to do their very best.
That's why we released a tool called Cheer Them On. 
Cheer Them On lets you send encouraging messages to your child as they play Prodigy Math. 
So whether they're thriving at math or need a little pick-me-up after a tricky math battle, they'll know you have their back!  
Cheer Them On is currently available to all parents, including those with or without Memberships. 
Learn how to send a cheer to your child in this guide. Plus, get tips on how to get the most out of this tool below!
How to access Cheer Them On
To use Cheer Them On, first make sure:
1. Go to your Parent Dashboard
Log in to your parent account. This will take you to your Parent Dashboard, where you can use features like Cheer Them On and access many other parent tools.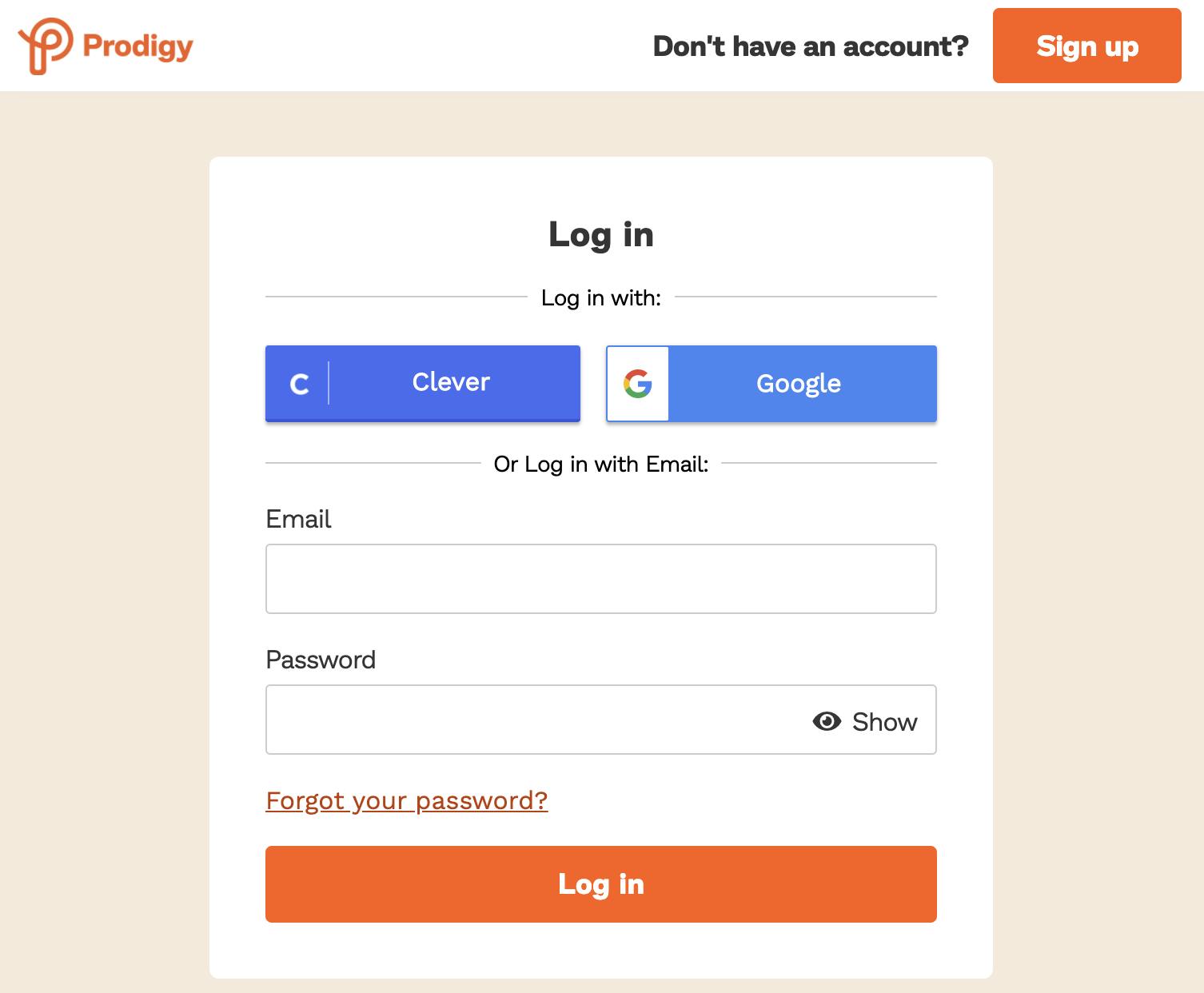 2. Select one of these areas
The type of cheer you give to your child depends on which area of your dashboard you send it from.
You can send cheers from 3 areas of your dashboard, these are:
Report Card – ideal for complimenting them on their progress
Goal Progress – great for motivating them to get closer to their Goal
Practice Areas – perfect for recognizing their effort to learn and practice math
Scroll down in the section you've chosen to find the Cheer Them On box.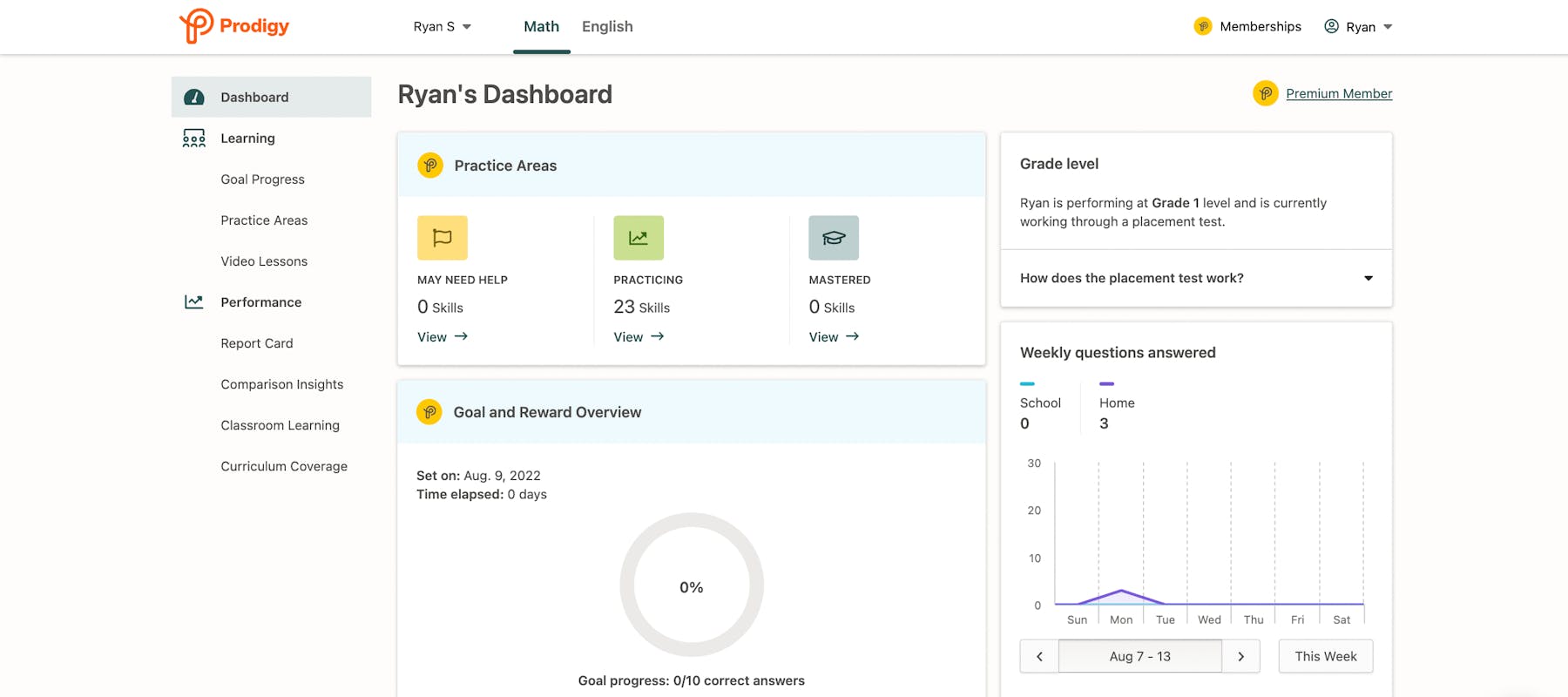 3. Send your cheer
When you've picked what type of cheer you'd like to send, choose from one of the 3 messages available.
You can also choose to send your cheer from others, great if you want to get other family members involved in encouraging your child!
Click 'Send' to confirm your cheer.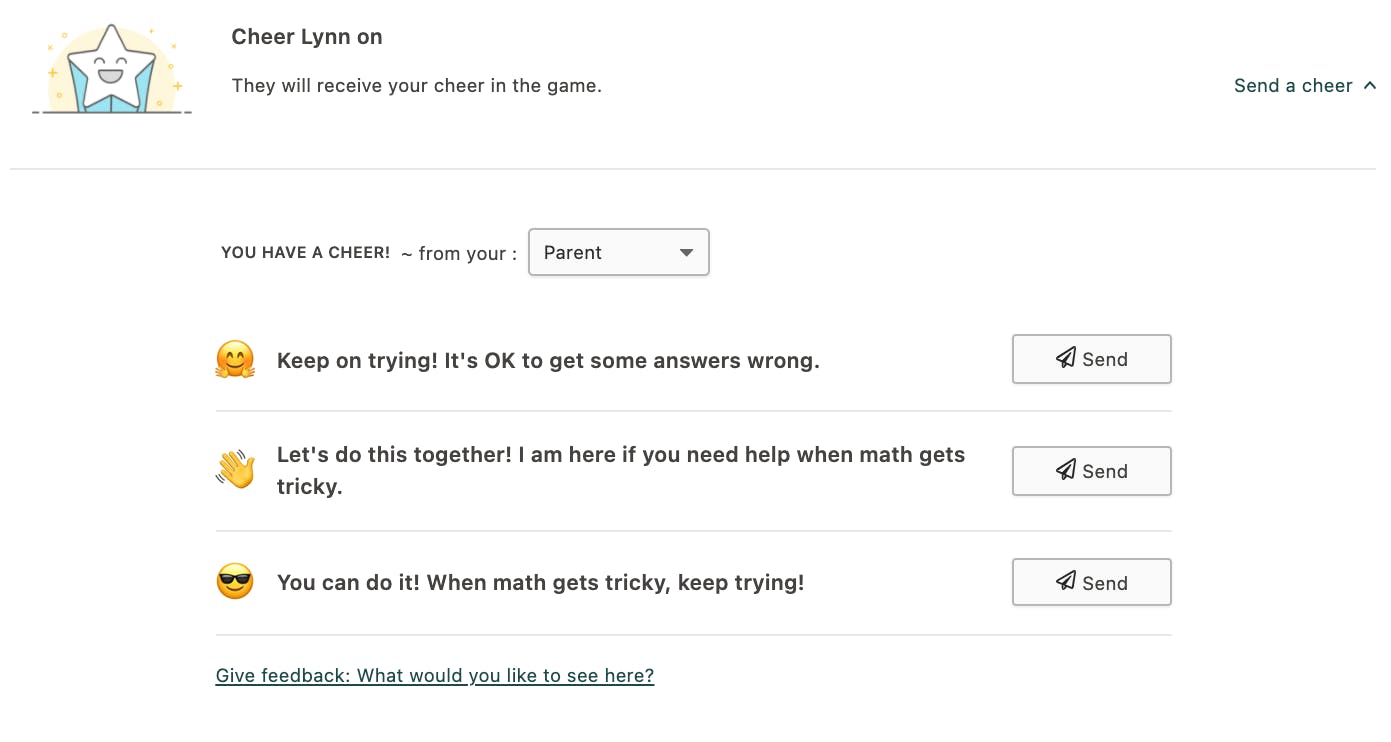 4. Your child gets their cheer!
The next time your child logs in to Prodigy Math, they can open the message in their in-game mailbox.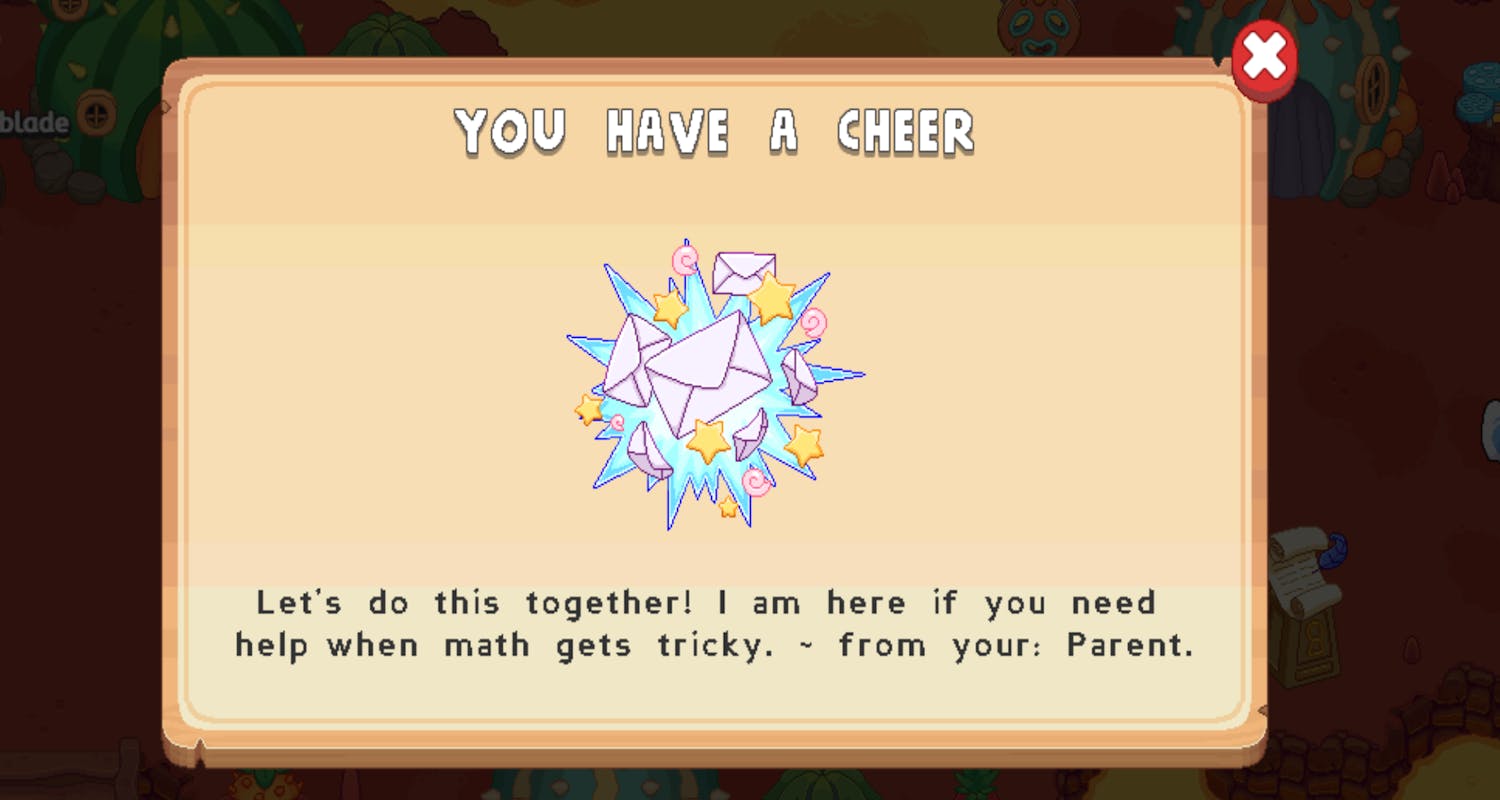 Tips for using Cheer Them On
Now that you've learned how to cheer your child on in Prodigy Math, here are some tips you can use to support your child even further!
1. Set them a Goal and Reward
There's no better reason to cheer on your child than if they have a goal to work towards.
In Prodigy Math, you can set in-game Goals for your child to achieve.
The best bit? Once your child completes their goal, they'll get a Reward to use in the game!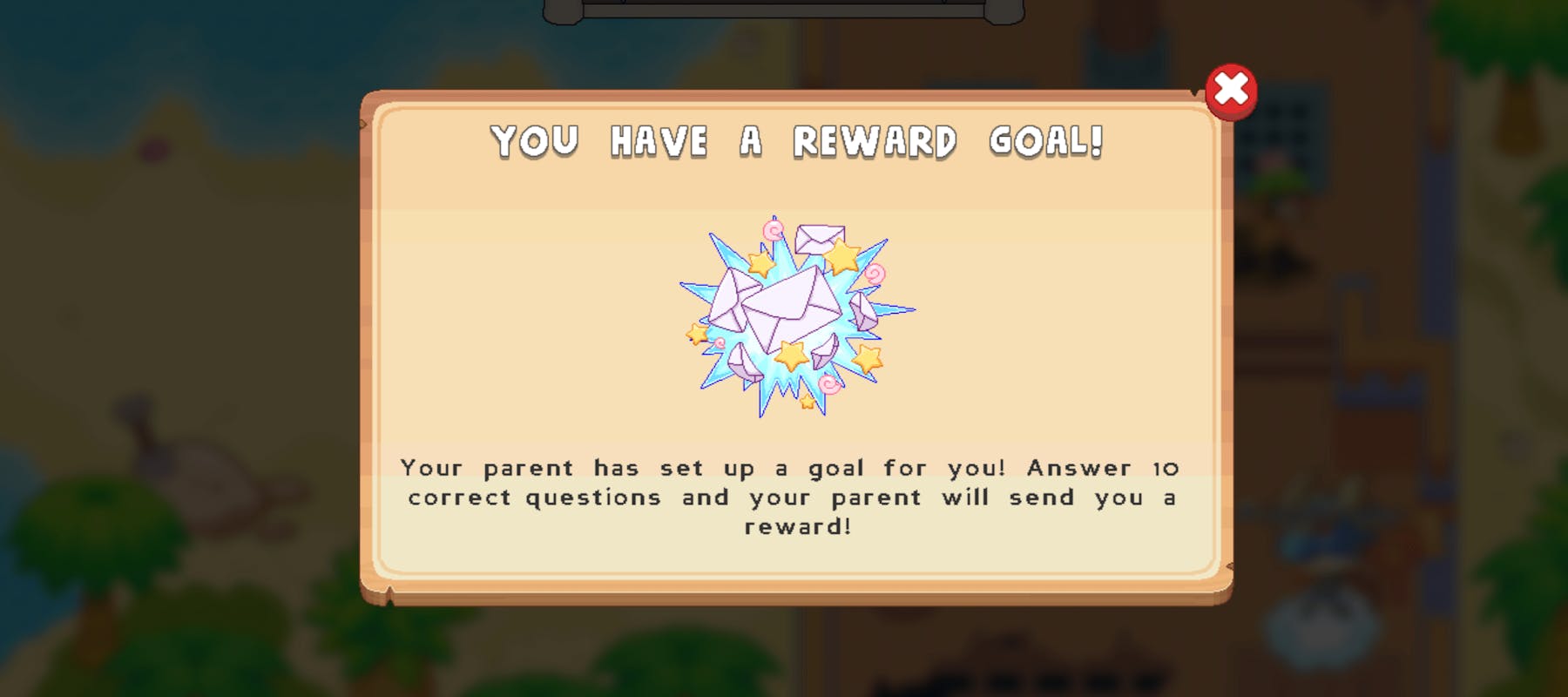 See how to set a Goal and Reward
2. Check in on their Classroom Learning
Classroom Learning can help you learn how your child is doing in class. Not only can you find out how they've done in previous in-class assignments on Prodigy Math, but you can also see what assignments are coming up!
See how to use Classroom Learning
3. Get extra support with Practice Areas
If your child is finding a particular math topic tricky, they might want a little extra help.
That's why our Practice Areas tools give to help your child with their math skills. This feature help you know what skills your child is struggling with and gives you teacher-made educational resources and activities to help them. And the best bit? You don't need to be a math wizard to start using it.
Practice Areas include:
Video Lessons – access a whole library of teacher-made clips that explain math concepts
Practice Sheets – get worksheets with exercises based on your child's skills (with coloring activities for added fun!)
Frustration Detection – learn what skills your child is finding particularly difficult to answer (Ultimate Members)

Learn about Practice Areas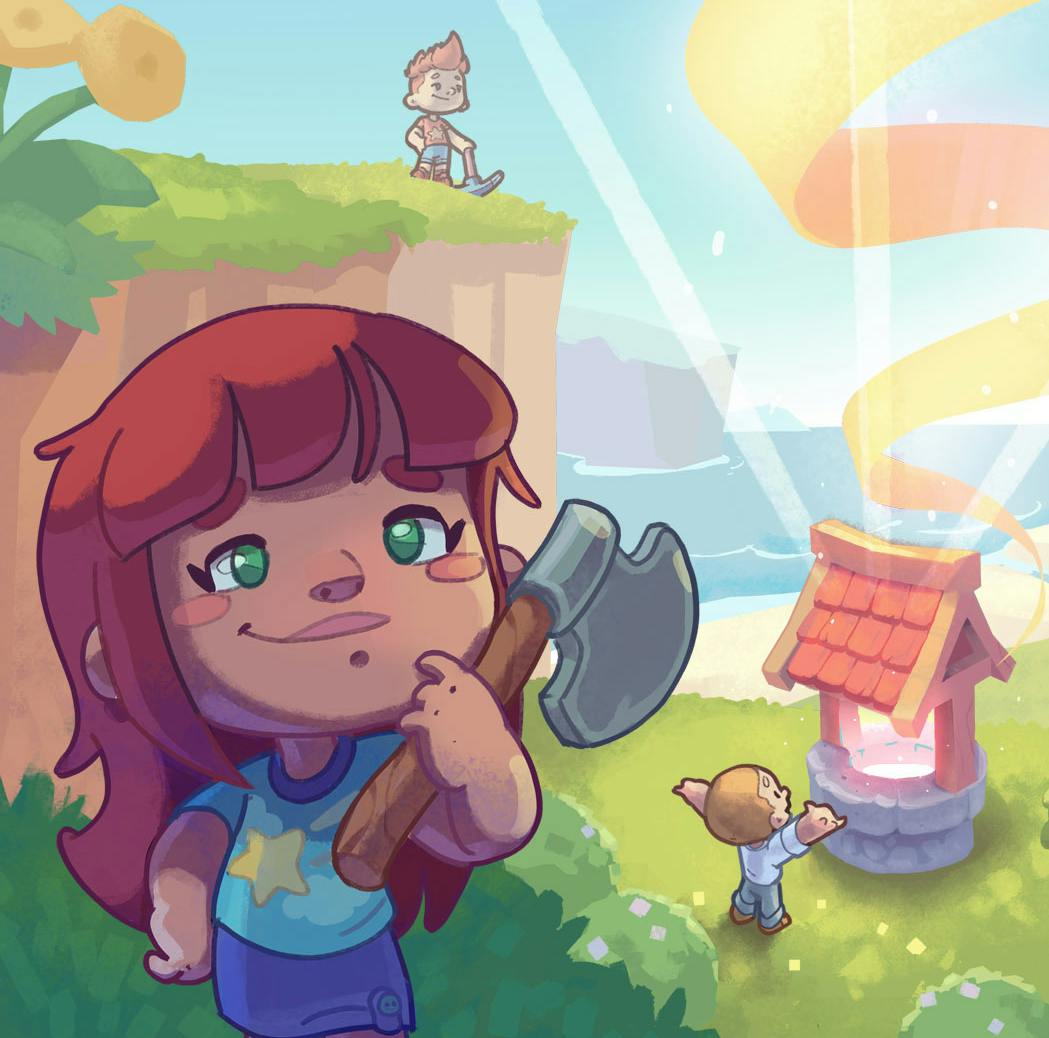 Has your child tried Prodigy English?
Learning is now twice the fun with Prodigy English. In this sandbox game, kids gather materials and craft objects to create their very own world – all while learning key reading and language skills!
See the game