Level Up vs. Ultimate: Which Prodigy Membership Should You Choose?
All Posts

Ready to start enjoying the benefits of a Prodigy Membership?
View Memberships now
Category
Parent Resources

Prodigy School
Whether you want to reward your child with something they'll love or you've been seeking better ways to support their learning, a Prodigy Membership may be just what you're looking for. 
For kids, Memberships provide extra features for the Prodigy Math and Prodigy English games. They unlock an enhanced in-game experience, making math or English practice as fun as possible. 
For parents, Memberships unlock the tools you need to support your child's learning, while ensuring they stay motivated and rewarded for their efforts.
Prodigy now offers two different levels of Membership packages. This gives you more flexibility to choose:
How many Membership features you and your child want
How much money you want to spend
But which one should you choose? 🤔 
In this guide, we'll outline the features, benefits, pros and cons of each Membership package, so you can make an informed decision that matches your family's needs. Find out which Membership is right for you, right now!
Tier 1: Prodigy Level Up
Even more features to help your child stay engaged and practice more math.
This Membership package is the most popular offer for Prodigy Members. It also provides the best value for a lower budget. 
Features for kids
All Membership features for players are designed to make the in-game experience more exciting, so your child will be excited to play more and learn more!
Here's what the Level Up package offers Prodigy players.
Prodigy Math
1. Mythical Epics — Members get access to monthly Mythical Epics they can tame and collect. These powerful pets join players on their Prodigy adventures, offering unique abilities to help them during battles.
⭐ Most popular.
2. Exclusive game areas — Explore all areas of the Prodigy map, like the Dark Tower, parts of Harmony Island and more.
3. 100+ Pets — Kids can choose from 100+ Prodigy pets, with the ability to evolve all of them.
4. Exclusive gear and items — Players get additional gear and items for their character to use. They'll unlock hats, wands, buddies and more to use in quests and battles.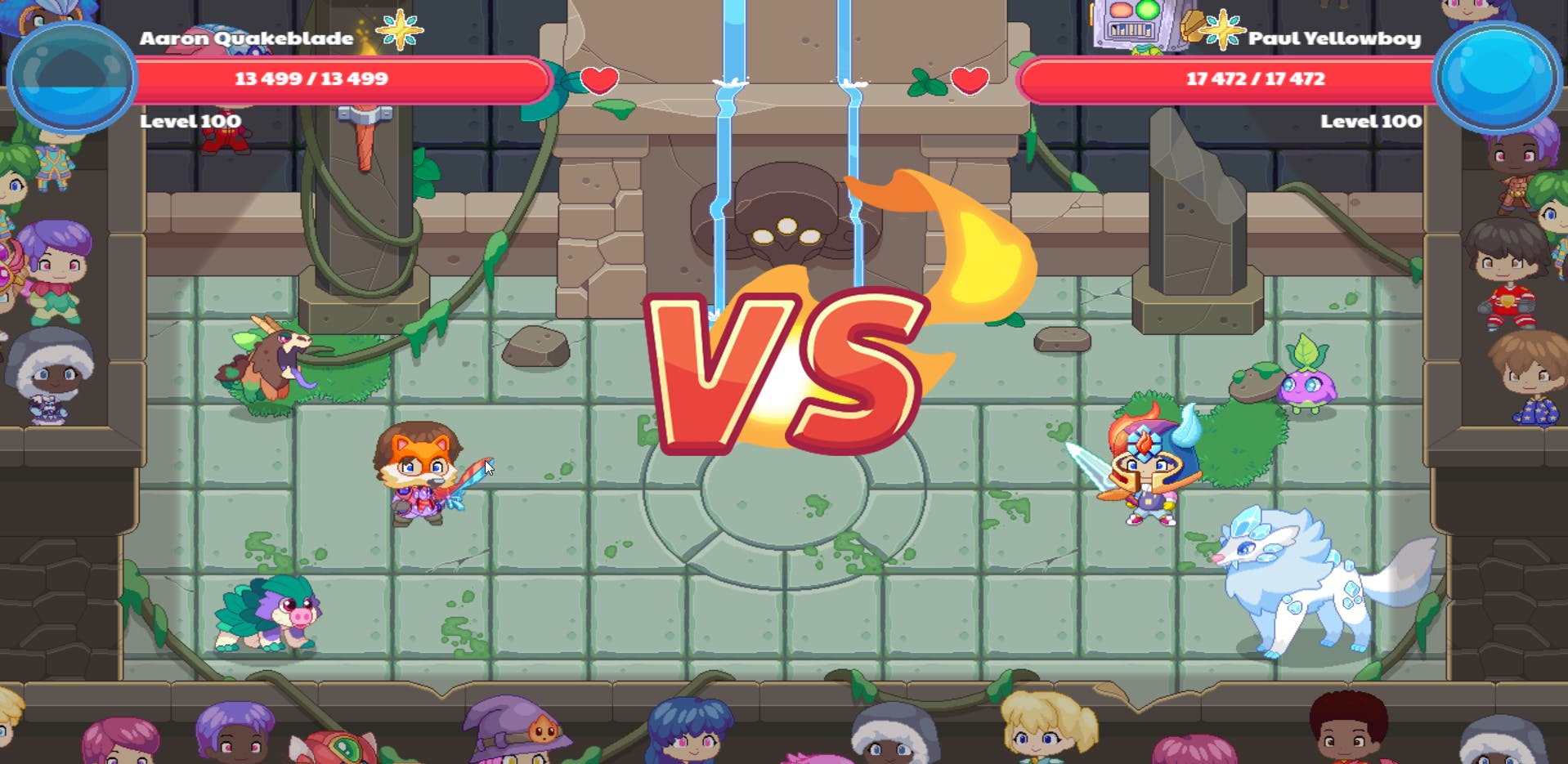 Prodigy English
1. Bonus decorative item — Members receive a one-time decorative item to add to their unique world. 
2. 100 Bonus monthly Wishcoins — Players will get 100 extra Wishcoins each month, added to their Wishcoin payouts.
3. Members-only shop items — Members have more items and clothing to choose from when they visit the general store and clothing store. 
4. Extra learning goals for extra Wishcoins — Players will receive more daily and weekly learning goals to earn more Wishcoins! Plus, they'll get double the Wishcoins whenever a goal is completed.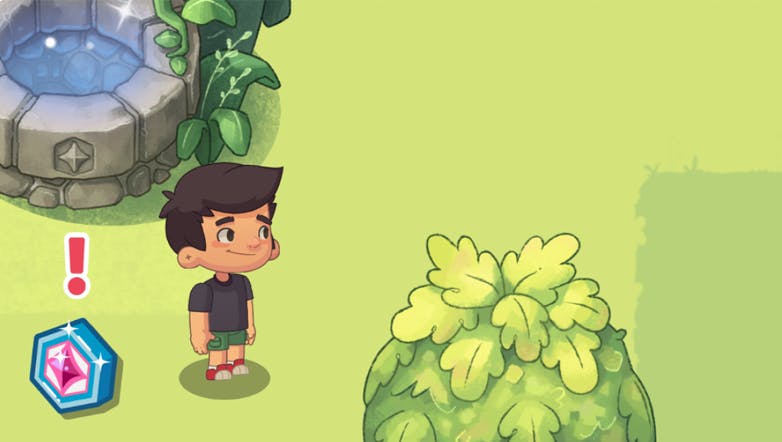 Features for parents
When your child gets a Membership, you'll also unlock extra reports and tools to your parent account, so you can support your child's learning as they progress through Prodigy. 
Here's what the Level Up package offers parents. 
Prodigy Math
1. Goals & Rewards — Motivate your child to keep answering more and more math questions! Set a Goal for the number of questions you want your child to answer in the game, with the option of up to 100 questions per Goal. They'll unlock a fun in-game item when they reach it.
⭐ Most popular. Over 1.9 million Rewards were sent in 2021!
2. Practice Areas — No more guesswork! Use this tool to see exactly where your child is excelling and where they need extra support, broken down by grade level and skill. View relevant sample questions from each math skill your child may need help with, so you can find out how to help them succeed.
3. Level Adjustment — You hold the key! Gain the freedom to adjust the grade level of the questions your child will answer when they play Prodigy Math.
4. Curriculum Coverage — Use this helpful progress tracker to see how your child is progressing through their grade level curriculum. Find out what they've mastered and what they'll learn next.
5. Comparison Insights — Receive a comprehensive report three times a year, outlining how your child has been performing compared to their past progress and their peers' performance.  
6. Cheer Them On — Show your child you're their biggest cheerleader! Surprise your child with encouraging messages they'll receive in the game, to help them keep trying at tricky concepts. 
7. Video Lessons — Perfect for visual learners! Download customized videos to help your child review the skills they may need help with, based on their Practice Areas report. Have them watch independently or watch together to help you refresh your own math memory.
8. Practice Sheets — Want to help your child get creative? Need a break from the screen? Print curated math worksheets based on their Practice Areas report! Each math question is tailored to the skills your child needs practice in. Plus, each worksheet includes fun Prodigy illustrations to color in.
Prodigy English
Parent-exclusive features are coming soon to Prodigy English — stay tuned!
Pros and cons of choosing a Level Up Membership
Pros
Most popular — With Level Up being the most chosen option, you'll know you're getting something plenty of other parents approve of. 
Most features — Level Up offers lots of game features and parent tools to help you support and motivate your child. 
Good support — Level Up is great if your child may need some extra math or English practice, but isn't struggling too much. 
Best value for your budget — You'll get tons of Membership benefits without having to pay too much. You can't get a membership for free, but you can save some money!
Perfect for the average Prodigy fan— This tier is great if your child wants to try out a Membership, but isn't quite obsessed with the idea.
Cons
Fewer features — With a Level Up Membership, you won't get any of the additional features offered in Ultimate packages.
No exclusive features — Level Up doesn't offer anything exclusive to that tier. Everyone with an Ultimate Membership still gets access to all Level Up features.
Limited options — With fewer available features, you may not have access to the exact tools you want from your Membership. 
Less ideal for Prodigy fanatics — If your child is a huge fan of Prodigy and really wants a Membership, they may want those extra goodies that come with the Ultimate package.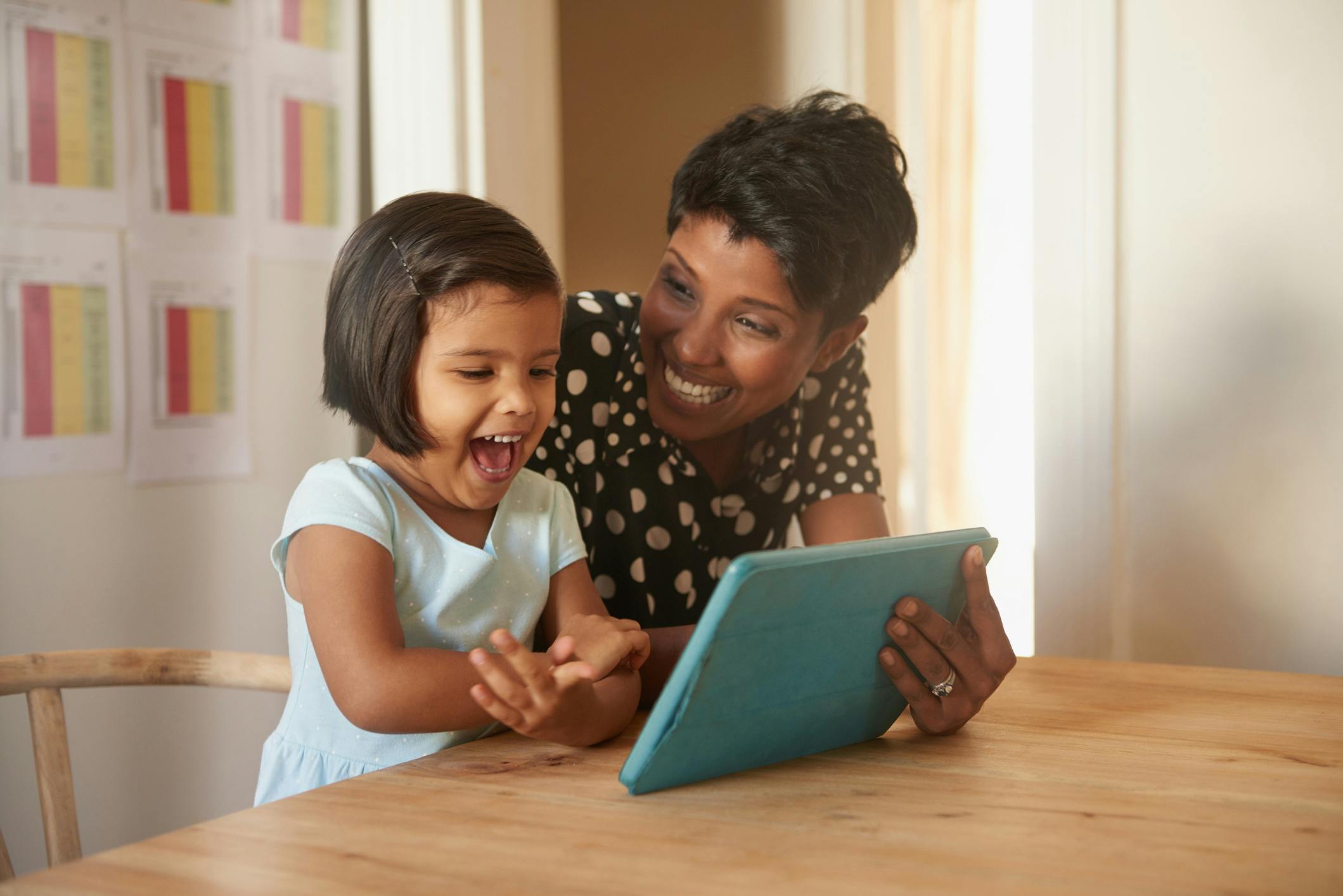 Tier 2: Prodigy Ultimate
Our most comprehensive plan to help maximize fun AND learning.
With this package, you can ensure you'll get your money's worth. It provides everything a Level Up Membership offers — plus more! 
Features for kids
Here's what the Ultimate package offers Prodigy players.
Prodigy Math
1. Everything Level Up Memberships offer — Including Mythical Epics, new areas to explore and exclusive gear, pets and buddies.
2. Exclusive Ultimate item — With each new season, they'll receive one bonus item, specially reserved for Ultimate Members. 
3. Exclusive Ultimate pet — Along with the Ultimate item, Members will also get one unique pet per season. 
Prodigy English
1. Everything Level Up Memberships offer — Including a bonus decorative item, Members-only shop items and more.
2. 250 Bonus monthly Wishcoins — Kids will get 250 extra Wishcoins each month, added to their Wishcoin payouts.
3. Triple the daily Wishcoins — Level Up Members get double the Wishcoins for completing daily learning goals, while Ultimate Members get 3x more.
4. Unique clothing item — Players will get an extra special one-time clothing item for their characters to wear.
Features for parents
Here's what the Ultimate package offers parents.
Prodigy Math
1. Everything Level Up Memberships offer — Including Practice Areas, Video Lessons and more. 
2. Premium Goals & Rewards — Boost your child's motivation to achieve their goals! Level Up Members get seven free items to use as Rewards. But with an Ultimate Membership, you and your child can choose from over 40 exclusive in-game Rewards. Select the Reward your child wants beforehand, then set a Goal for them to receive it. 
3. Focus Mode — Ultimate Members now get access to this exclusive teacher tool that allows you to adjust the number of math questions your child will encounter as they play. Enable Focus Mode to help your child answer more questions at a time when they play Prodigy at home. With Focus Mode, students have answered 54% more questions per hour! 
4. Frustration Detection — Find out where your child is struggling before they get frustrated. This feature provides deeper insights within the Practice Areas tool. You'll see the exact skill with the most incorrect answers based on your child's math practice, so you can hone in on that skill and support your child just in time.
Prodigy English
Parent-exclusive features are coming soon to Prodigy English — stay tuned!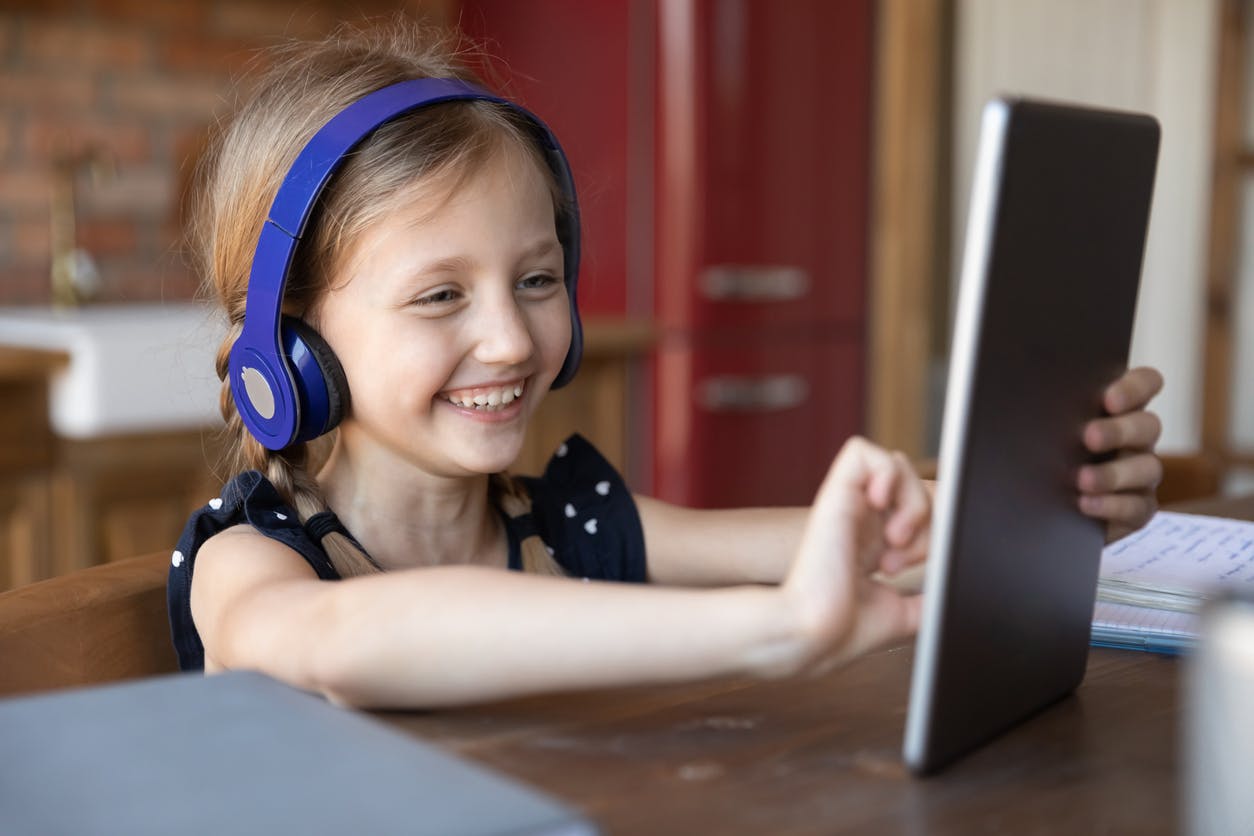 Pros and cons of choosing an Ultimate Membership
Pros
More features — Ultimate Members get everything Level Up has, and more.
Extra support — For students who need more help in math, the additional parent tools offered in an Ultimate Membership can make all the difference.
Perfect for Prodigy superfans — Ultimate Members get extra special Prodigy items and Rewards, to keep your Prodigy fan extra happy.
Cons
More costly — You'll pay slightly more to access Ultimate features.
May depend on children's interests — Your child may be more interested in the Level Up features than the ultimate ones.
Your needs determine the benefits   — Depending on your needs, the extra tools available in an Ultimate Membership may not be worth it.
Explore Membership options
Choosing your Membership 
Now that you've explored each Membership option, how do you make your final decision? And how do you make sure it's the right one for your family? 
Here are a few of our top tips for choosing the right Membership package. 
1. Gather scores
After reviewing both options, ask your child to rate each individual Membership feature on a scale of 1-10. Then do the same for your parent features.
See how all your scores compare. Use this to determine which features are rated highest. Then choose the Membership tier that fits best with your scores. 
2. Rank priorities 
Write a list of the top three factors that are most important to you (cost, longevity, motivation, fun etc). Then, find the Membership that matches those priorities.
Would extra Rewards give your child the push they need to feel confident about math? Choose an Ultimate Membership! Would choosing a less expensive option give you more money toward another activity? Go for the Level Up!
3. Ask other parents 
You don't have to take our word for it! Get inspired by other Prodigy parents who have firsthand experience and recommendations, whether in person or on social media. 
Not sure where to look first? The official Facebook Prodigy Parent Community is a great place to start.
4. Learn more about Memberships
Explore additional resources that can help you understand how Memberships work before you make your purchase. 
Try these:
Before you purchase your Membership, you'll also need to consider:
How long you want it for (and how often you want to pay) — Would you prefer a monthly, 6-month or annual subscription? You'll save 37% on the price of an annual vs. a monthly Membership!
How many kids you want a Membership for — For Prodigy players to receive all the benefits a Membership provides, they'll need one each.
Depending on your priorities and goals, you can tailor your subscription to fit exactly what you're looking for. 
If you: want the most affordable option,
Choose: a Level Up Membership.
If you: want extra in-game gifts and bonus parent tools to support your child,
Choose: an Ultimate Membership. 
If you: have a child who you think will love Prodigy for the rest of the year,
Choose: an annual subscription to save on the price and avoid monthly payments.
Ultimately, it's all about what works best for you and your Prodigy player!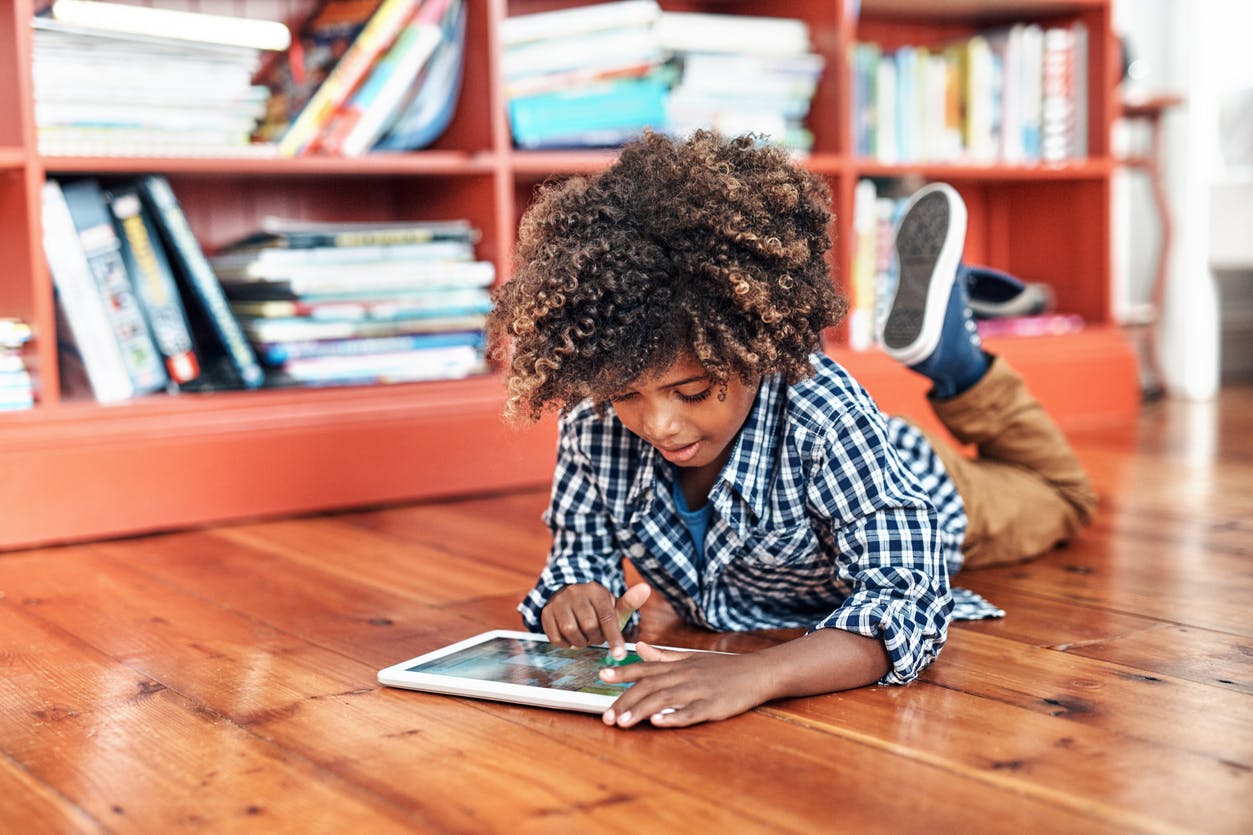 How to become a Prodigy Member
Now that you've made your perfect choice, it's time to become a Member! 
Here's how:
Select Memberships in the top right corner of your Parent Portal, then select Purchase a Membership. Or, visit the Memberships page directly.
Select Buy Membership, then choose your subscription. 
If you're connected to your child's account, their name will be on the Assign membership page. Select the box beside their name and continue to the next step. 
Continue through to purchase.
Review your Membership details anytime in your parent account.
Ready to enjoy your Prodigy Membership benefits?
Become a Level Up or Ultimate Member today!
Buy Membership