How to Use the Classroom Learning Tool as a Prodigy Parent
All Posts

Whether you're wanting to help your child overcome a struggle area or grow their passion for math, Prodigy's Parent Portal is here to help parents just like you.
Introducing Classroom Learning – the tool that empowers parents to get a better picture of their child's progress in math. 
This feature is available to all parents, whether your child has a Math Membership or a free account. 
Why use the Classroom Learning tool?
Report cards are great at getting a snapshot of your child's progress at school. But since these cards usually only come out a few times a year, you might be missing out on opportunities to support them during the school year. 
And when they do come out, it's always after they've had a test, meaning your child may feel like they have to catch up if they didn't 'click' with a math topic.
Imagine if you could find out how your child is doing in math before the report card? You'd be in a much better position to support them. 
That's where Classroom Learning comes in! 
Classroom Learning lets you:
See upcoming assessments and what math skills they'll be tested on.
Follow your child's current performance when they use Prodigy Math in class.
Get instant access to your child's previous progress, no waiting on report cards needed.
It's easier than ever to get an at-a-glance look at your child's math progress with the Classroom Learning tool.
See how to start using it below!
How to access Classroom Learning:
To use the Classroom Learning tool, make sure:
Next, follow these steps:
1. Go to your Parent Dashboard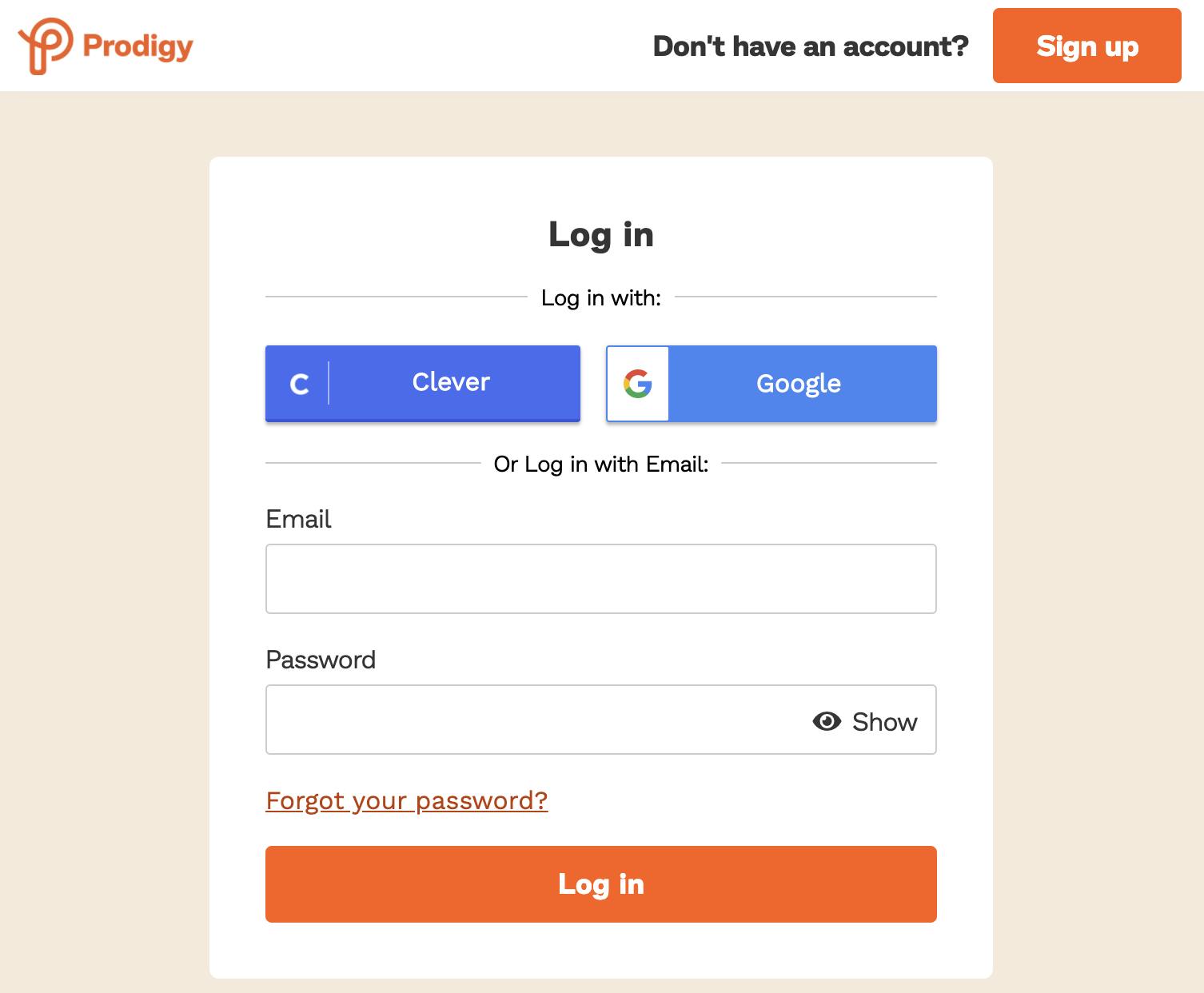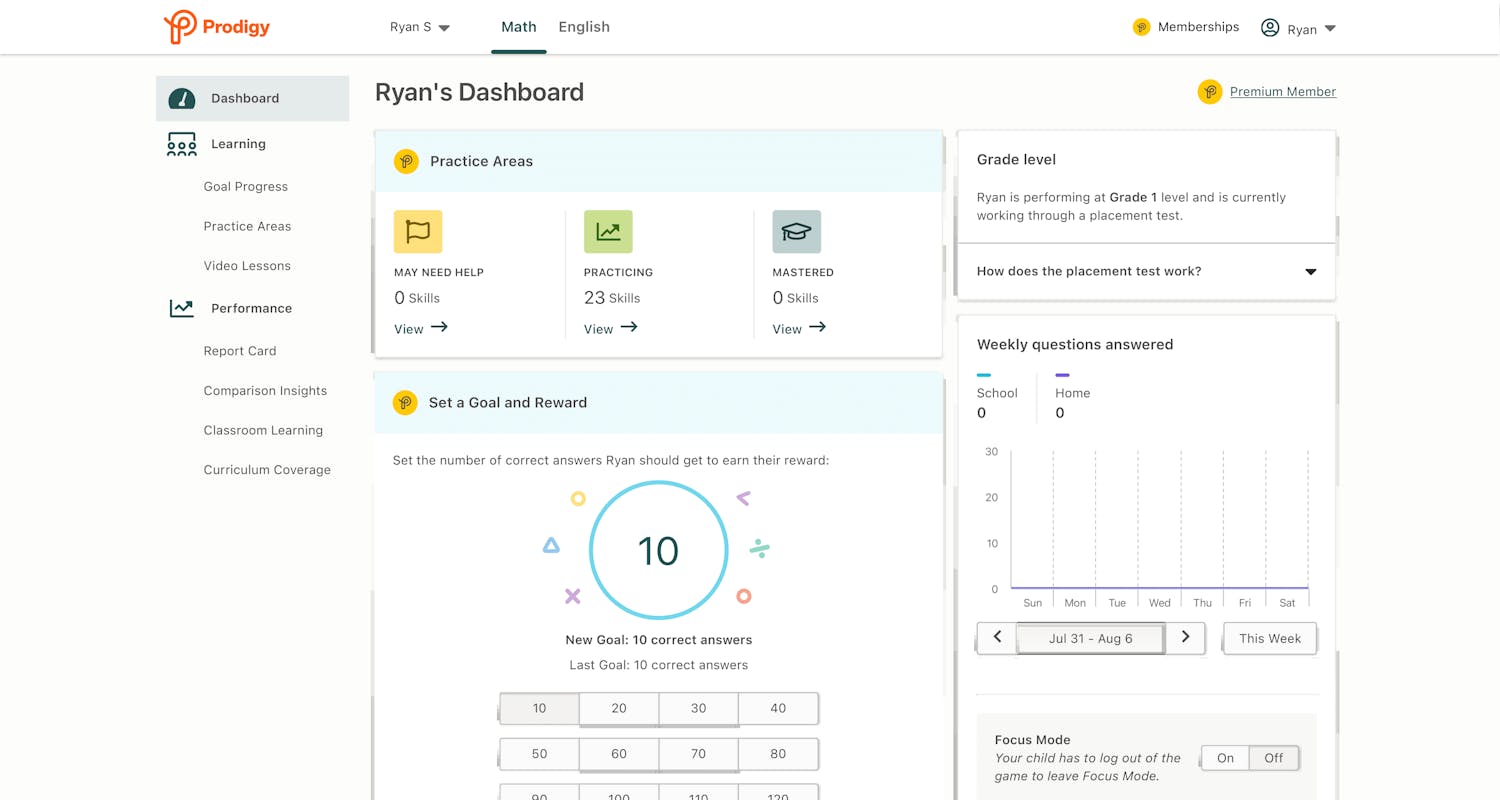 2. Go to Classroom Learning
Click 'Classroom Learning' on the left side of your portal. This will open the tool for you to use.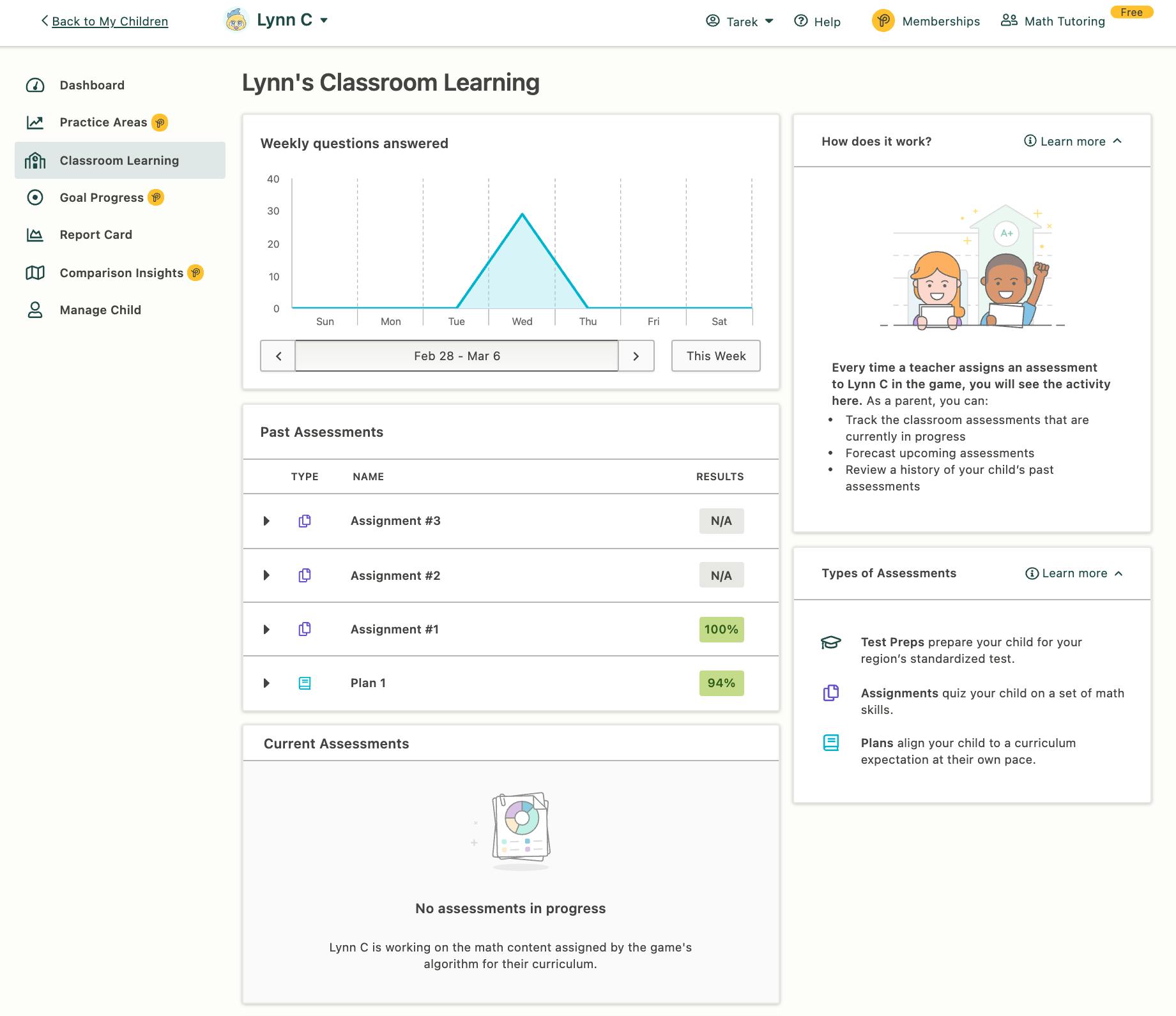 3. See past, current and upcoming assessments 
You're now in the Classroom Learning tool. If your child's teacher has been using Prodigy Math at school, you'll be able to see:
How often they've used Prodigy Math in the classroom
How many questions they answered in the classroom
Their previous, current and upcoming assessments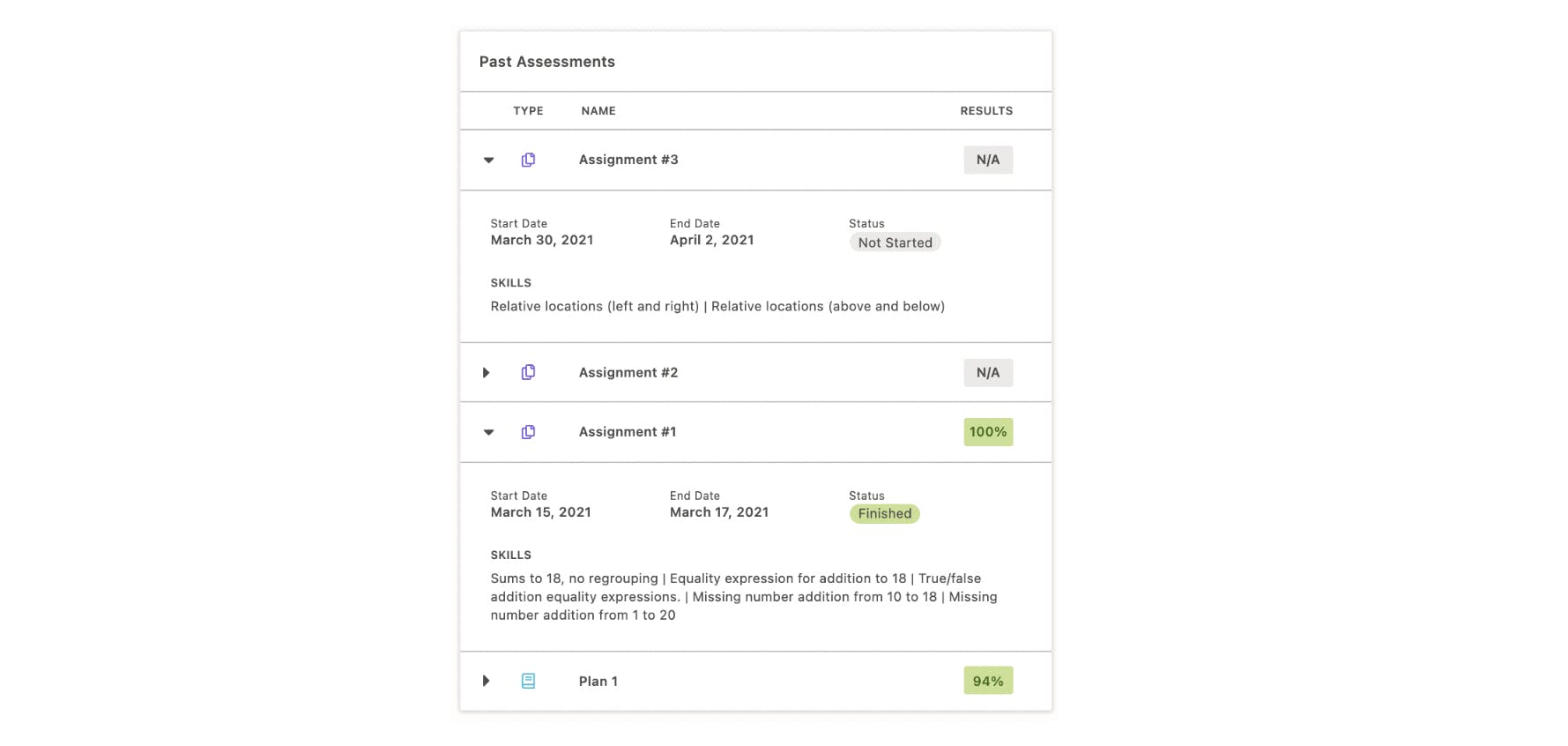 Tips for using Classroom Learning:
Now that you can see how your child is progressing in class, let's use this insight to better support them. 
Here are 4 tips that will help you turn Classroom Learning insights into wins for your child:
1. Cheer them on!
Notice your child is making progress in their latest classroom learning? Let's use the Cheer Them On tool to recognize their efforts and encourage them to keep going!
Cheer Them On is available to all parents. As your child plays Prodigy Math, they'll receive a supportive message from you that can encourage them to do their very best.

See how to send a cheer
2. Set a Goal and Reward
Does your child have an upcoming assessment on Prodigy Math? Let's set them up for success by giving them an in-game Goal and Reward that'll boost their motivation. 
If your child has a Membership, you can set a goal for them to correctly answer a number of questions. When they complete their goal, your child gets to enjoy their reward – including in-game items like food that'll keep them and their pets strong! 

See how to set a goal

3. Support them with Video Lessons
Does your child need a little extra help with a math topic? If your child has Prodigy Math Membership, you can access a whole library of teacher-made clips that easily explain math concepts – ideal when helping out with homework.
Simply select the skill your child is struggling with and show them the clip!
Learn about Video Lessons
4. Talk to your child's teacher
If you have any questions or concerns about your child's math progress, talking to your child's math teacher is a great starting point. 
They might be able to suggest some extra math help materials, and maybe tailor a math intervention program. Your child's teacher can set up some activities in Prodigy Math to help too!
Talking to teachers might sound daunting. But they're there to help your child thrive. Get tips on how to confidently talk to your child's teacher here.
Check out these other parent tools
Now that you're a pro at using Classroom Learning, try out these other useful tools:
Focus Mode – help your child master a tricky skill with fun yet focused learning.
Grade Override – adjust the grade level your child is practicing in Prodigy Math.
Learn more about Prodigy Math
A new learning adventure is ready!
Prodigy has a new game, Prodigy English! In this game, kids collect, build and craft their very own world – all while practicing key reading and language skills.
See the game