18 Fun English and ESL Games to Level Up Learning In Your Classroom
All Posts

Written by Ashley Crowe
Teachers
Make building ELA skills fun with Prodigy English, a game-based learning adventure for grades 1 to 5.
Category
Prodigy English

Teaching Activities
English is a tricky language to learn. Whether your students are working on basic grammar rules, or you're helping non-native speakers, English learning games can help.
It's easy to get discouraged while working on English language concepts. A lot of words don't follow the "rules". But activities — like learning apps, classroom games, or board games — can help this complicated language make more sense with plenty of repetition and fun.
Here are our favorite English learning games for students!
Online English games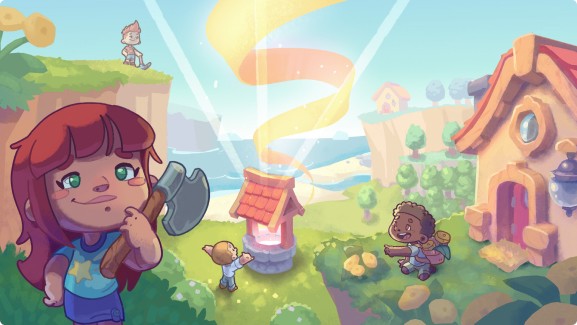 Your students can build their own fantasy world while answering standards-aligned English questions with Prodigy's newest free app. Students practice rhyming, phonetics, reading, and spelling to earn the energy their game character needs to build and craft game items.
This fun reward system keeps them learning while you track their progress with free teacher tools. Gather your reports and tweak the curriculum to ensure your students are staying on track.
You can even build an assessment into their game play! It's a new way to keep your kids engaged while they practice their English language skills, both in the classroom and at home.  
Create my free teacher account
Great for: Kindergarten to grade 12
Create your own online or classroom games with Kahoot!. It only takes a few minutes to create a game. Then you can host it live in your classroom or via video conferencing. And since you're building the game, it can cover any topics you like — from grammar to reading comprehension.
Send home your games as self-paced practice, or keep your classroom exciting with a live, timed competition. Students can play alone or in groups, and you can collect all the data you need to make sure the lessons stick. Kahoot! is a simple way to bring customizable games to your classroom. 
Great for: PreK to grade 3
If your students are a fan of PBS Kids programming, be sure to check out the PBS Kids gaming app. PBS offers a huge variety of reading and English learning games based around their most popular shows.
Build words with Super Why, practice reading with Molly of Denali, or create a story with Pinkalicious. From Sesame Street to Wild Kratts, your students can find a game they love to keep them learning.
Great for: Kindergarten to grade 7
If you're looking for online games based on your students' favorite stories, try Scholastic's free app. Students can listen to book excerpts or play games while also chatting with other young readers in a 24/7 moderated space.
There are more than 20 single-player mini-games and 8 multi-player games full of action, puzzles, and strategy. Students can jump into the Wings of Fire world, or complete a mission as a member of the Babysitter's Club. Home Base is an exciting way to bring their favorite titles to life.
Games for English language learners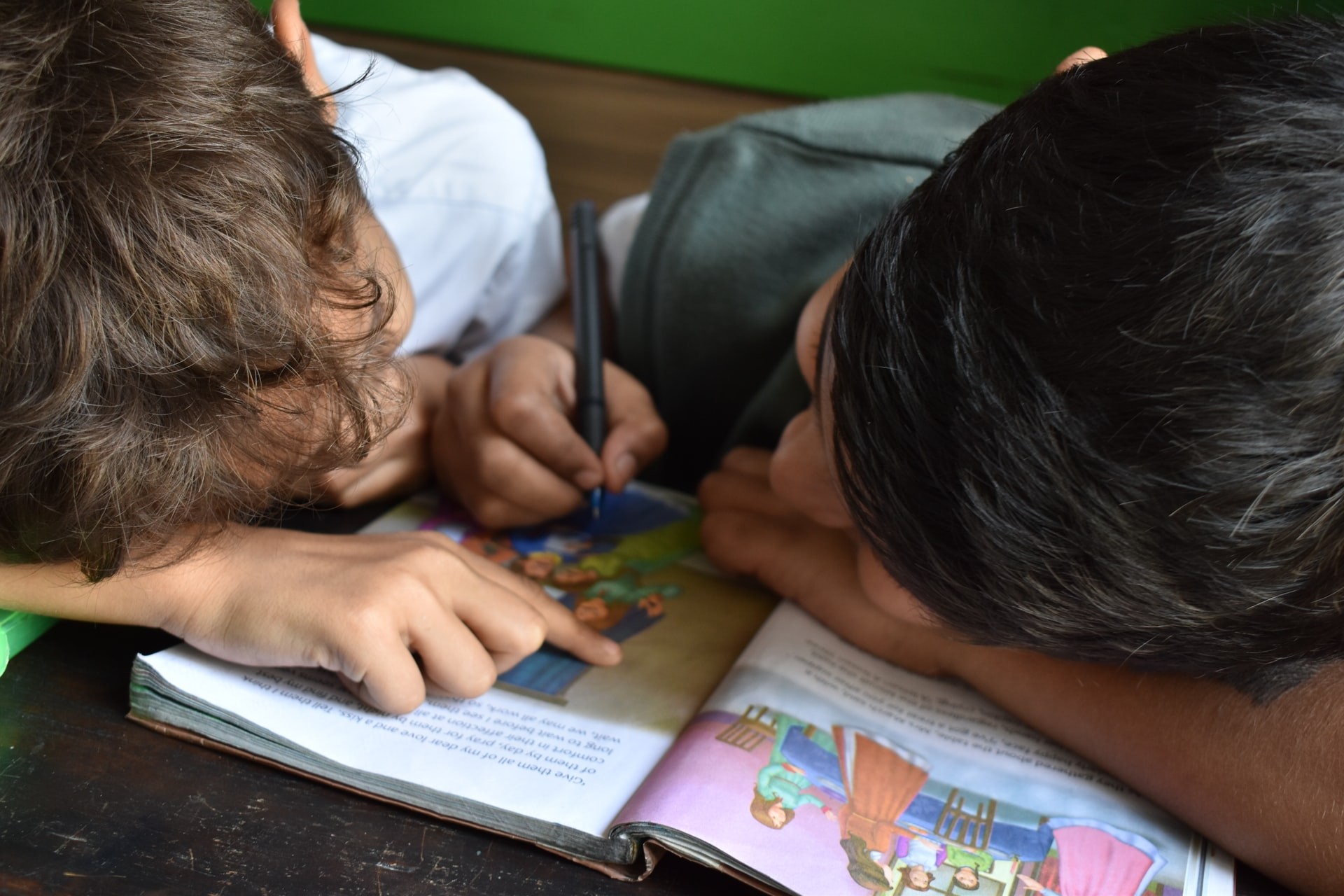 New English language learners often struggle with the language's tricky rules. There are so many exceptions, and a lot simply doesn't make sense. Take the stress out of learning with these educational games for English language learners. 
5. Odd One Out
Great for: Kindergarten to grade 3
This is a simple online or classroom activity to improve your ELL students' vocabulary and comprehension. Use pictures or speak aloud a list of five objects. Four belong to a similar category, and one does not. Ask your students to choose the odd one out. 
For example, you could give students this list:
All are pets except the lion, so that is the odd one out. If you're playing with young students, this game is bound to spark some silly conversations.
6. Jeopardy
Great for: Grades 4 and up
Everyone loves Jeopardy! Before playing, create your categories, choosing four or six that are a mix of grammar, English learning, and fun entertainment-style options. 
Set up each category with points that increase with difficulty. You can write this all on a real or digital whiteboard, then have your students choose their path. Ask the corresponding question and award points as you go.
Great for: Kindergarten to grade 12
Check out the above link for a huge collection of crossword puzzle games, from easy to difficult. Some you can print out, others can be completed on your students' devices. It's a challenging way to practice English words and grammatical concepts in a playful way.
8. Simon says
Great for: Kindergarten to grade 3
This classic game is a silly way to test comprehension while having fun. Action words, body parts, or everyday object words can all be included in one game of Simon says. 
Students can touch their toes, grab a pencil, or jump on one foot, getting active while practicing their new English skills.
Spelling and vocabulary games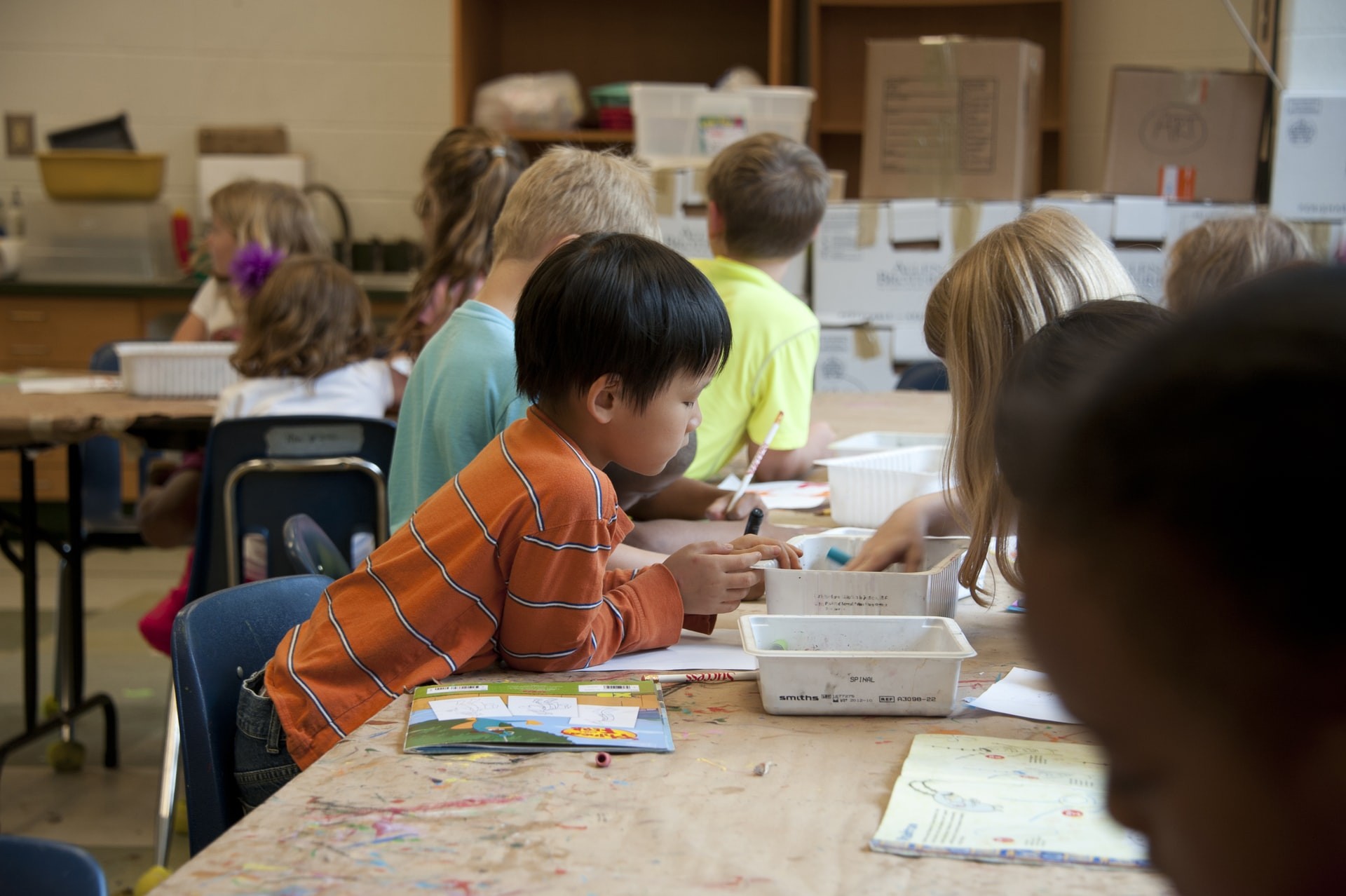 Practicing spelling and vocabulary doesn't have to be a drag. Your students can get the repetition they need to help new words stick with fun word games you'll all enjoy!
9. Balderdash
Great for: Grades 2 and up
This creative board game makes for an exciting classroom game with a few simple modifications. First off, choose some of your trickier upcoming vocabulary words. Divide your classroom into small groups, and then present a word to the class.
Each group comes up with a realistic definition for the word. Once each group has turned in a word, read aloud all of the definitions provided, including the real one. Then everyone guesses which definition is correct. 
This can result in a lot of silliness, but also a lot of learning. 
Great for: Grades 2 and up
Scrabble matches make for awesome spelling practice! Break out a few boards or try an online version to help your kids see the fun in spelling. And as the competition heats up, it's a great way to introduce how to use a dictionary. 
11. Hangman
Great for: Grades 1 and up
If you're a fan of Wordle, bring some word guessing games to your classroom with the classic Hangman game. Your whole class can play, taking turns choosing letters to guess the word. 
Not a fan of the hanging man? You're not alone — but you can still play the game with some creative modifications. Some classrooms enjoy "melting" a snowman. Or you can create a spider as they choose the wrong letters. Either way, it's a memorable word game your students will love. 
12. Pictionary
Great for: Grades 2 and up
Help your students learn new vocabulary words with a classroom game of Pictionary. You can divide the classroom into groups, giving more students a chance to draw or play as a class. Provide the word, then watch as your students draw and guess. Laugh and learn together while mastering new words and concepts.
Interactive games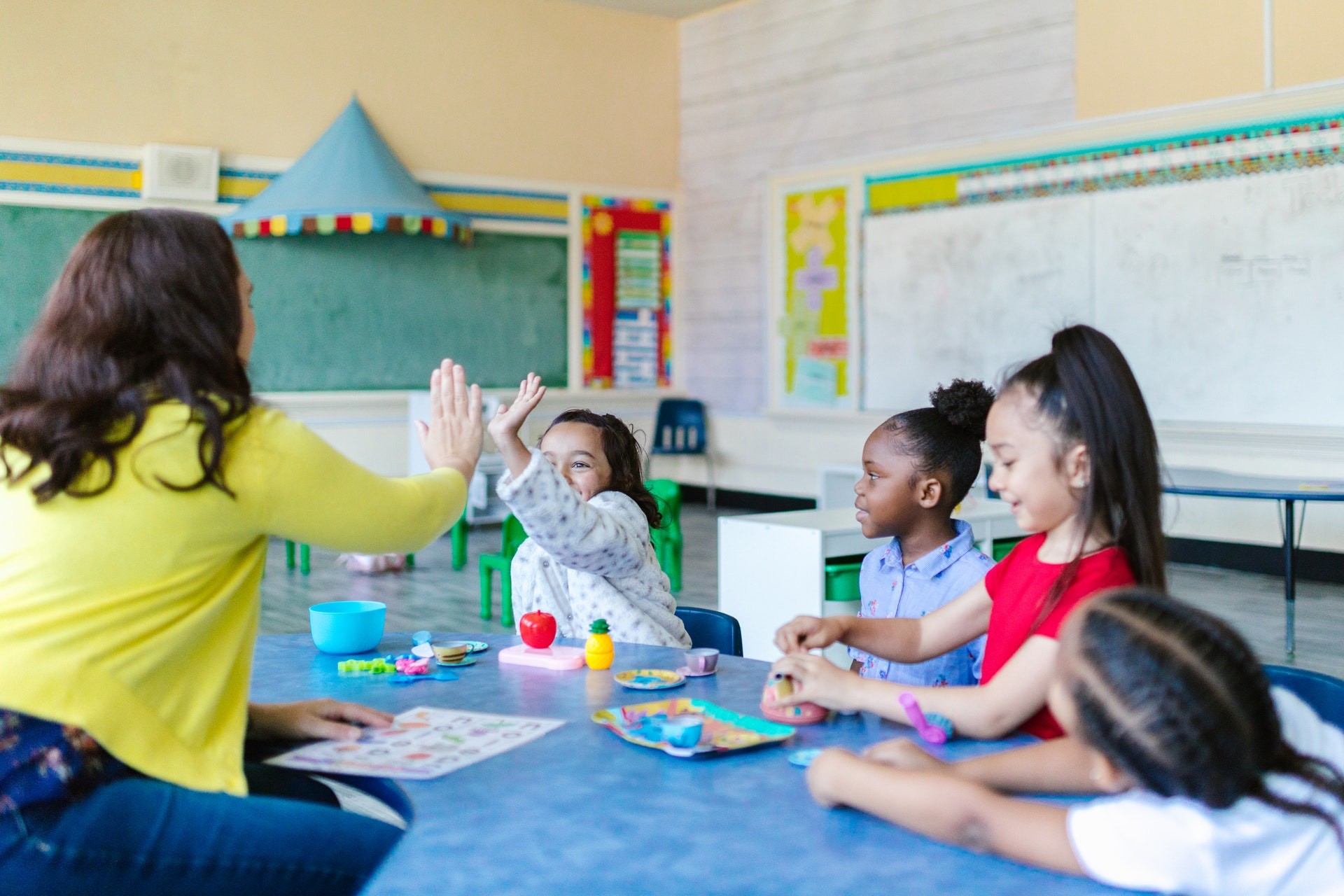 One of the best parts of playing games — they get your students involved in their learning. Keep your lessons fun and interactive with these favorites. 
Great for: Kindergarten and up
Help your students create magnetic works of art with a magnetic poetry kit. There are several sets available, including the original, a kid version, and a nature poetry box. Pass them around, play online or set them up in your classroom for daily poetry practice.
Great for: Grades 2 and up
Your students can practice their vocabulary while helping the United Nations World Food Programme. Just visit the website above, set the difficulty level, and begin answering questions. The more questions they answer correctly, the more rice is donated to people in need. It's a simple way to give back while motivating students to practice and learn.
15. Scattergories
Great for: Grades 2 and up
This interactive word game is a blast. And all you need is a whiteboard, paper, and a pencil! Choose categories and a letter, then put your students to work thinking up words that fit each category while starting with your chosen letter. 
The more creative your word, the more points you score! Since this is being played classroom style, rank words by how many in the class wrote the same answer. A fruit that starts with 'C'? If five students chose cantaloupe, those students receive 2 points while everyone else who picked cherry gets 1. Then the highest score wins!
Grammar games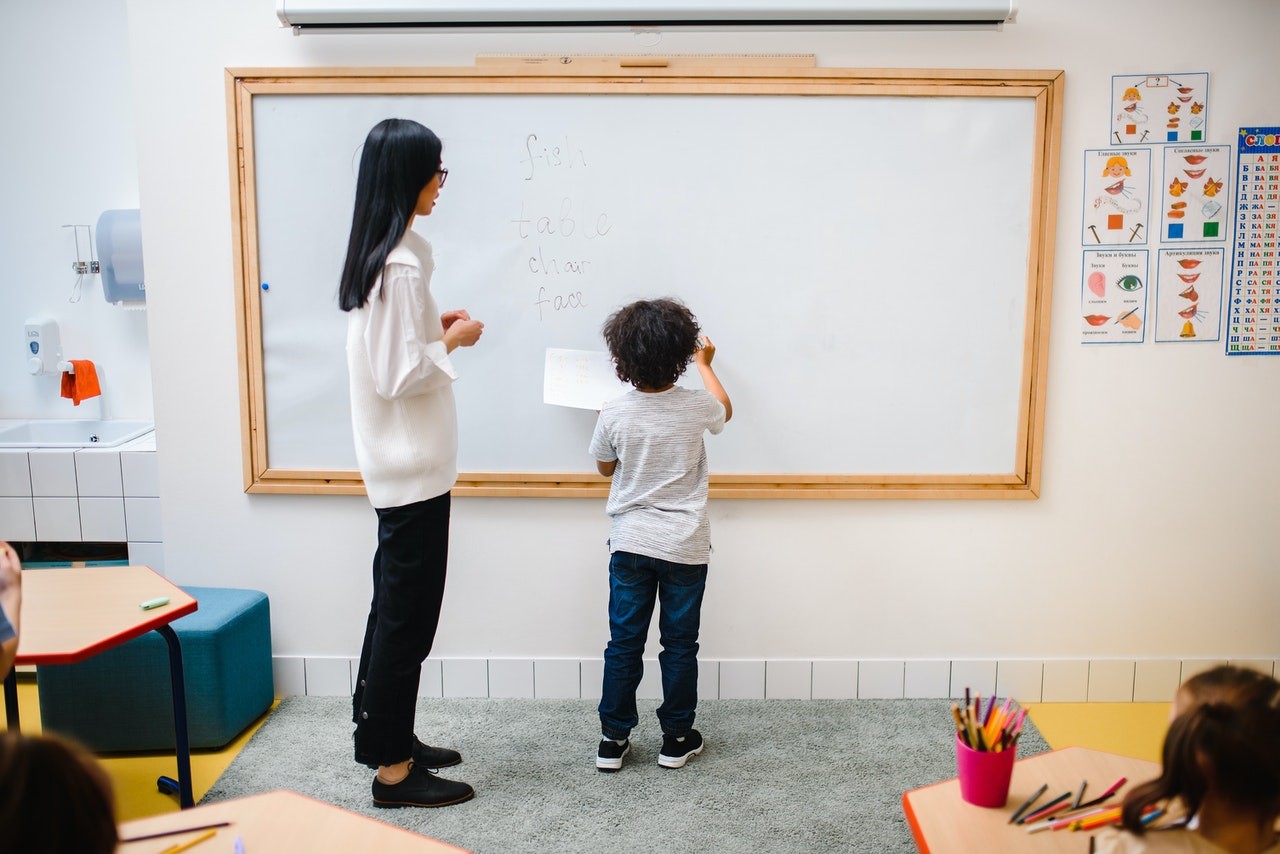 Grammar — students either love it or hate it. Keep them all happy with these creative grammar games.
Great for: Grades 3 and up
This app is an exciting way for your students to practice parts of speech. Though the app gives little instruction, it keeps an otherwise dry topic fun and engaging.
Great for: Kindergarten to grade 8
If you're looking for online grammar games, Education.com is a valuable resource. Look through their collection and help your students choose games they'll love. Or send a game suggestion home with your students for a stress-free homework assignment.
Great for: Grades 2 and up
Madlibs has provided laugh out loud fun for years! It's a silly way to get your students thinking creatively about parts of speech. Check out the website above to download one of their apps, buy a book, or even discover a free printable.
How fun games can help students build confidence in their English skills
There's little in the world more frustrating than the rules of the English language. But with the right games, your students can push past their frustrations and master all the nuances of English. 
Before things get tense (pun intended), check out Prodigy English to show your students the fun side of English with a game-based learning platform. They'll enjoy learning, and you'll enjoy all the teacher perks — including free tools for assessments, grading and test prep. 
Create my free teacher account