How to Use Goals & Rewards as a Prodigy Parent
All Posts

You want your child to love learning math. We want to help.
Prodigy Math can help kids be excited to learn math as they work towards achieving their academic goals!
Your free parent account gives you instant access to your parent dashboard and child's progress reports, so you can see what your child is learning as they explore the magical world of Prodigy Math.
But it gets even better! With a Membership package, you can set Goals and give Rewards in Prodigy Math to encourage your child to practice standards-aligned math skills in an engaging and effective way.
Why should I use Goals and Rewards?
When it comes to building math skills, practicing them regularly is key. This is because you're not only memorizing how to use a math skill but you're also applying them in a variety of different scenarios. And once you've done that, you've reached mastery level!
But for many kids, doing lots of math exercises just isn't that fun or motivating. That's why we use our engaging math game and its adaptive algorithm to make practicing math skills fun and rewarding.
As a parent, using the Goals and Rewards tool can help take this even further.
Goals and Rewards can help you:
Motivate your child to continue practicing math
Reward your child for showing a growth mindset
Support your child's learning at home and at school
Goals challenge your child to complete a certain number of questions correctly. This encourages them to practice and master skills that align with lesson content, assignments or curriculum goals.
Goals & Rewards (for Level Up Members)
If your child has a Level Up Membership, you can set a Goal for them to answer up to 50 questions correctly.
Then once your child has reached their Goal, they'll get a message in their mailbox letting them know they've earned their Reward! 🥇
For Level Up Members, Rewards are randomly selected and include fan-favorite goodies like:
Food
Gear
Coins
Wands
Battle Potions
Challenging Goals & Rewards (for Ultimate Members)
If your child has an Ultimate Membership, you can also set Challenging Goals to take their learning quest even further.
Challenging Goals let you set up to 120 questions, great if your child is prepping for a test or wants to really master a topic.
Parents of Ultimate Members also have the option to pick what Reward their child gets too, including a new pet.

How to set a Goal and Reward
Ready to set a Goal for your child? Here's how to get started.
First, make sure:
1. Log in to your parent dashboard
This is where you can access all your parent tools and learn about your child's progress in Prodigy Math.
If you're a parent of more than one child in Prodigy, you can switch which child you assign goals to at the top of the dashboard.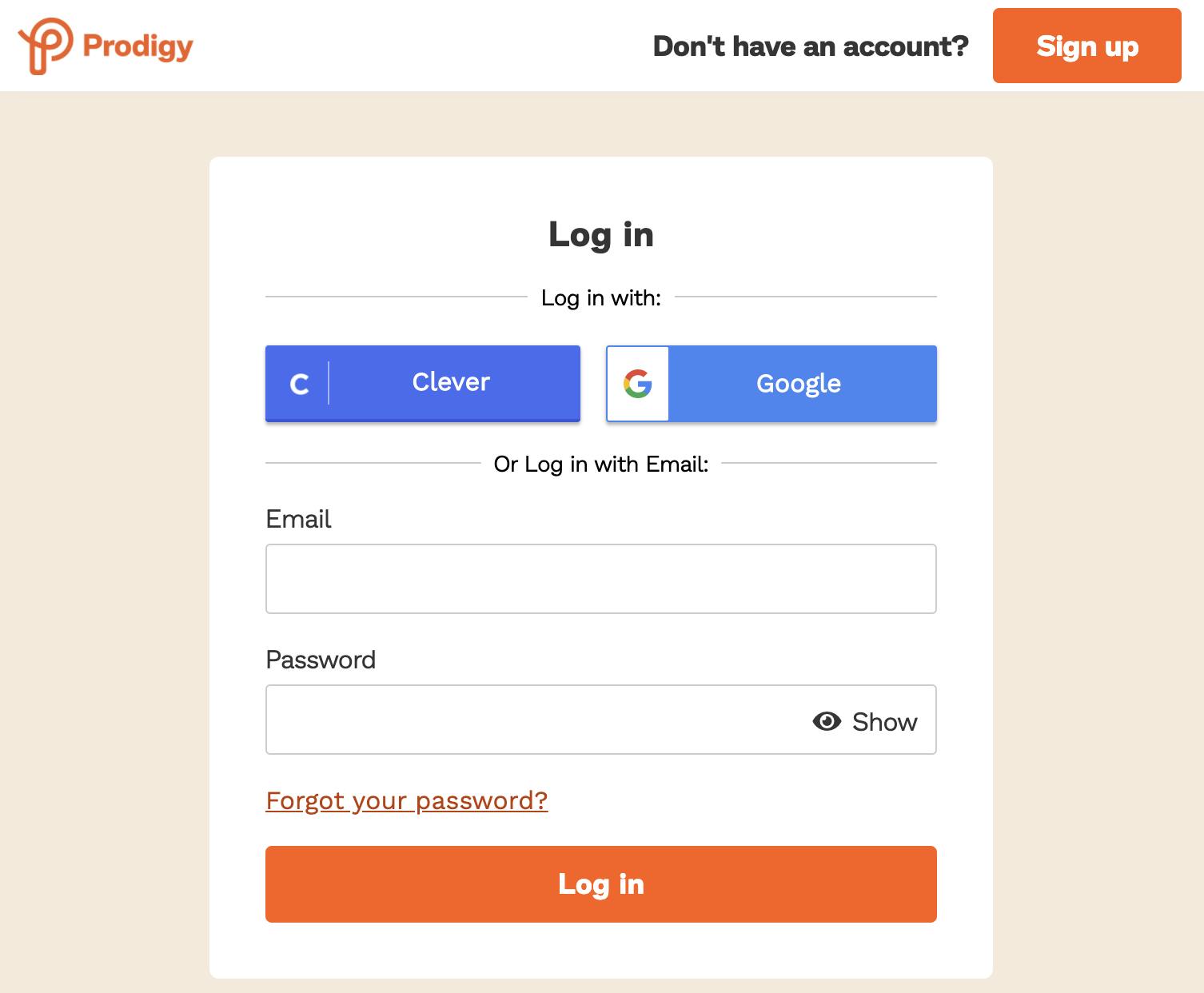 2. Go to 'Goal Progress'
You'll find Goal Progress under the Learning section on the left-hand side of your dashboard.
This is where you can set Goals for your child, and also send them encouraging messages for that extra motivational push.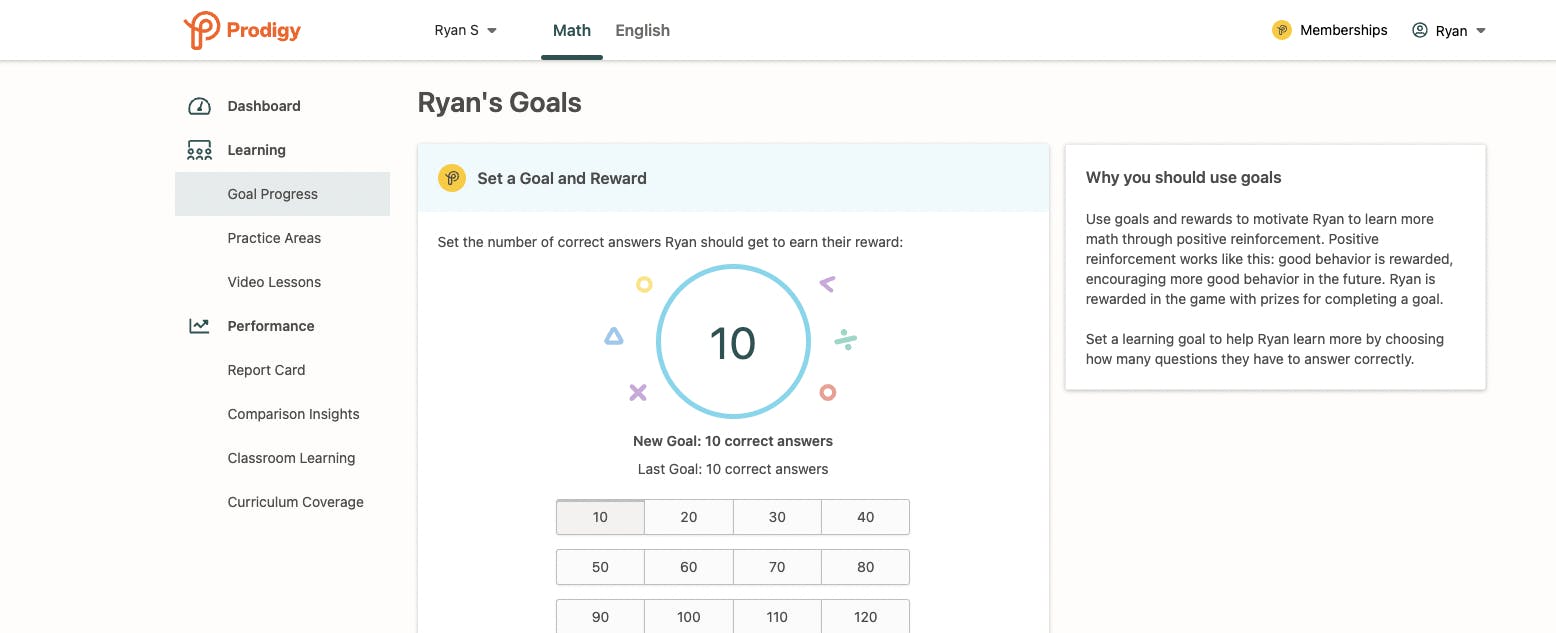 3. Set a Goal
In the Set a Goal and Reward section, choose the number of questions you'd like your child to answer correctly.
Remember, the more questions you pick, the more challenging the Goal will be.
Click 'Set this Goal and Reward' to confirm your choice.
Note: If your child has an Ultimate Membership, you can also choose what Reward they'll get or have it randomly selected for you.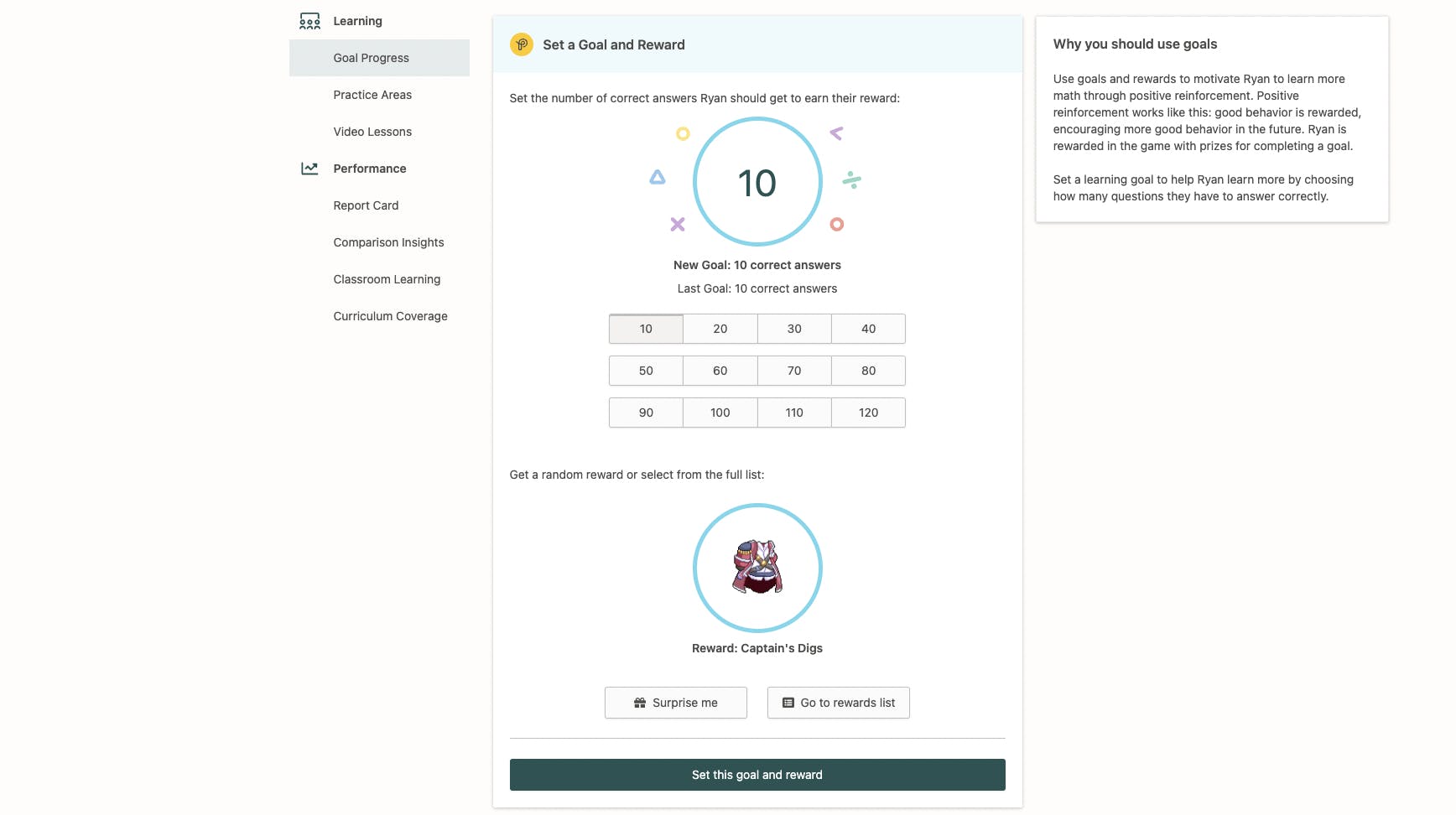 4. Wait for your child to achieve their goal
Once you've set a Goal for your child, they'll be notified in their in-game mailbox! Any questions they answer correctly in the game will count toward their goal!
If your child is having trouble answering questions correctly, check out our tips below that can help support them. You can check in on how your child is doing at any time by going to the Goal Progress section of your parent dashboard.
Need to make a change to the Goal or Reward? Click the 'Edit Goal and Reward' button to update the amount of questions they'll need to answer. If you have an Ultimate Membership, you can also change the Reward they'll get.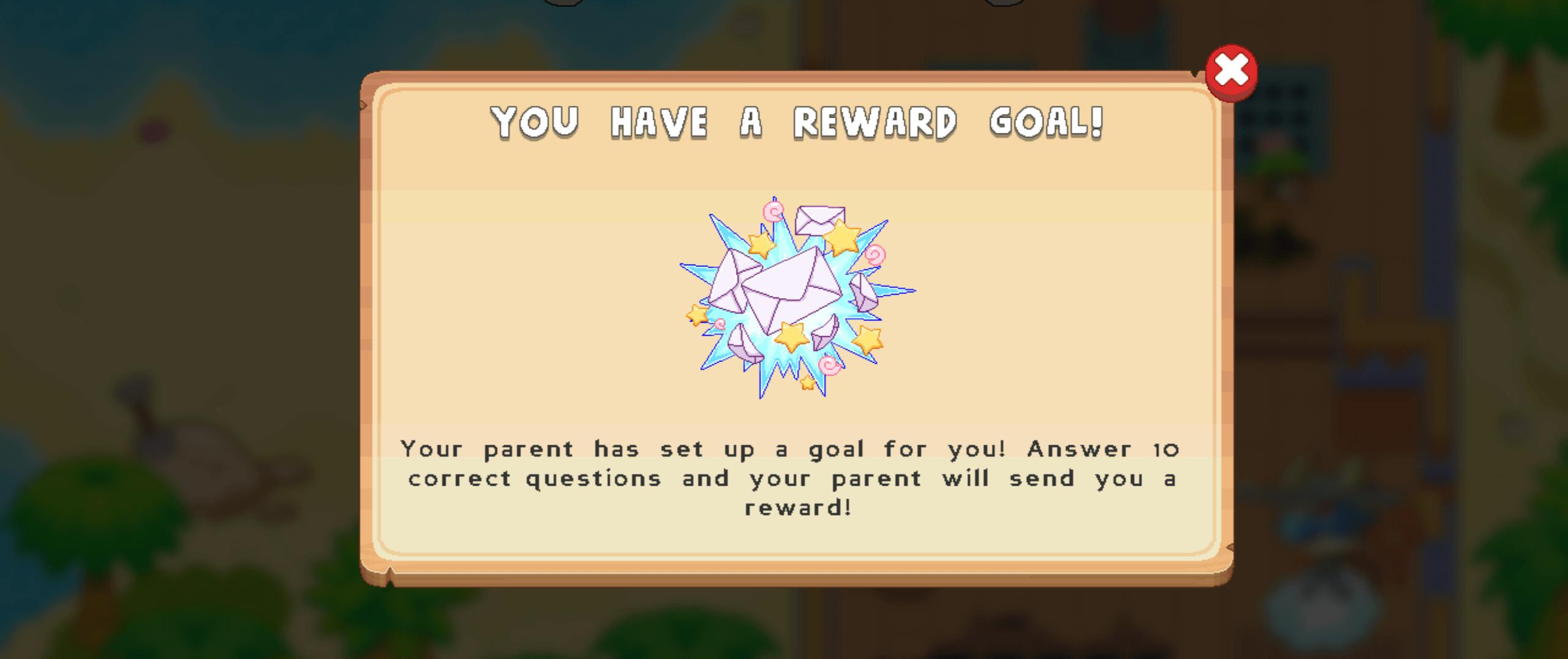 5. Send your child their Reward
When your child has achieved their Goal, it's now time for them to get their Reward!
You'll be notified when you next log in to your parent dashboard that your child is ready to receive their Reward. While we encourage parents to regularly log in to their dashboard, you'll also get an email about the Reward being ready too!
To send the Reward to your child, go back to the Goal Progress section on your parent dashboard and click 'Send Reward'.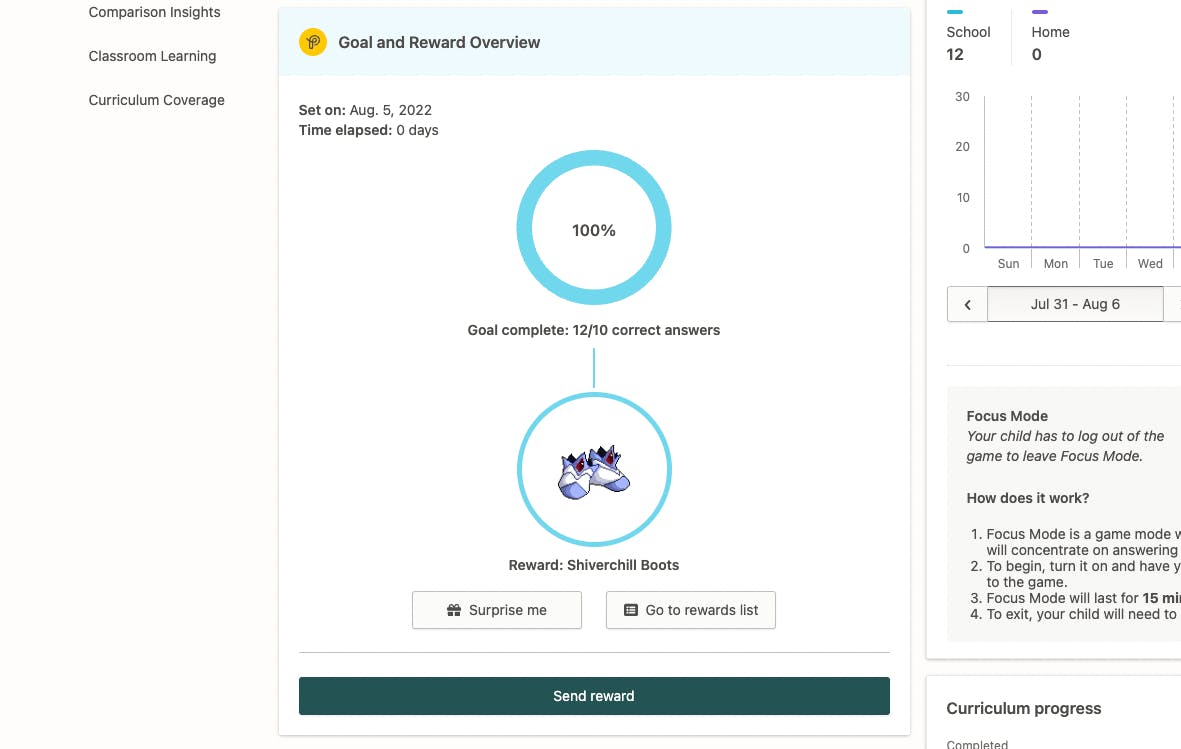 6. Your child receives their Reward!
The next time your child logs in to play Prodigy Math, they'll get a message in their in-game mailbox with their Reward inside. 🎉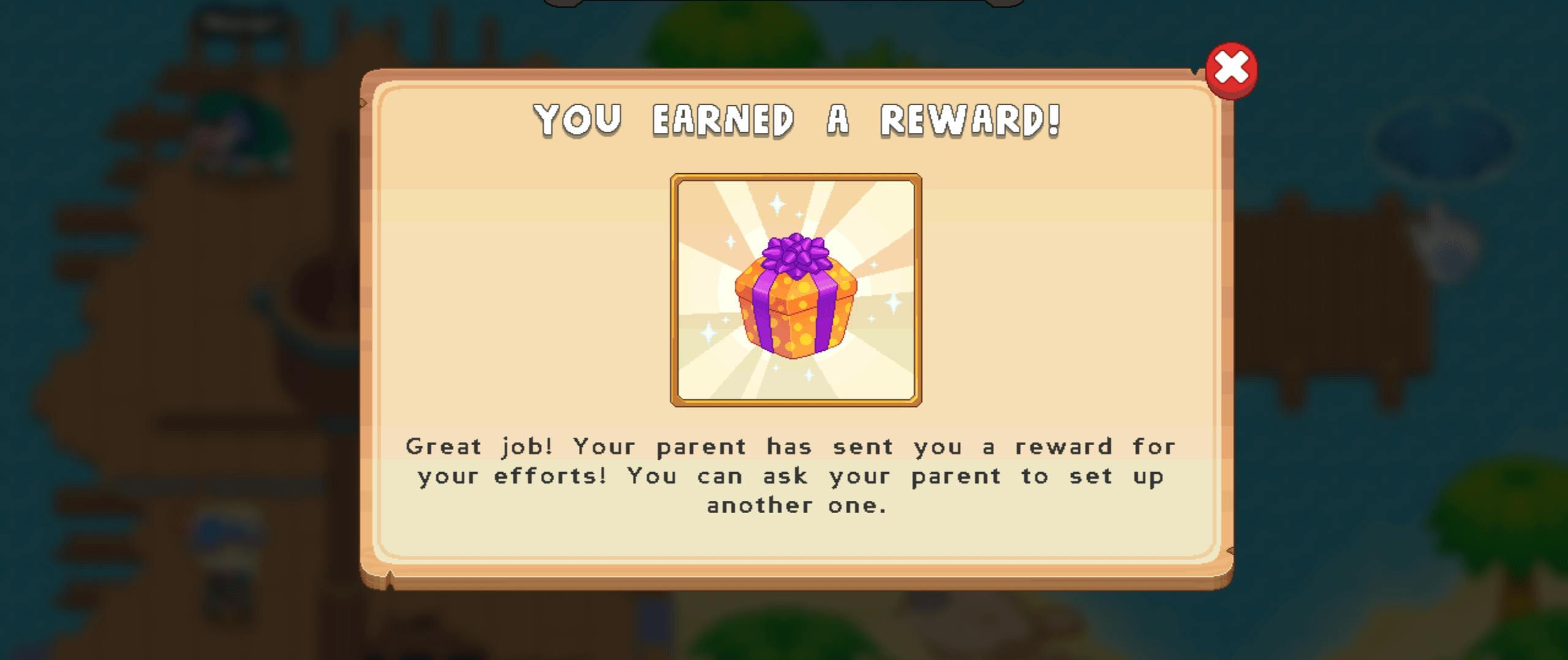 Tips for using Goals and Rewards
1. Repeat the Goal and Reward process regularly
Continue to set Goals for your child and inspire them to keep learning new math skills.
Through positive reinforcement, you're investing in your child's future and giving them tools that can help them develop a lifelong love for learning!
And don't forget to give yourself a pat on the back for being a supportive parent!
2. Use Practice Areas to support them
Is your child finding it too hard to achieve their Goal?
That's OK, every child naturally has an area of math they find trickier than others.
One way to help them reach their Goal is to use the resources in the Practice Areas section of your dashboard.
Practice Areas include:
Video Lessons – Made by teachers, these clips explain math concepts and can help get them get back on track.
Practice Sheets – These worksheets help your child practice a skill offline and come with fun coloring activities too!
Frustration Detection – Find out when your child may be finding a particular question so you can quickly jump in to support them. (Ultimate Members)
3. Check in with the Classroom Learning tool
Goals and Rewards can be extra powerful if your child is using Prodigy Math at school too.
With Classroom Learning, you can quickly check in on your child's progress as they complete in-class assignments. This can help you identify how well your child first understood a math topic when they learned about in class.
Classroom Learning can also show you what assignments are coming up and the math skills they cover. This can help you know exactly when to set Goals so that your child stays motivated to master skills both at home and in class!
See how to use Classroom Learning
Learn more about Prodigy Math
Congrats on mastering Goals and Rewards! Want to learn more about our game? Check out these resources:
Need a helping hand using Prodigy? Our customer support team is here to help.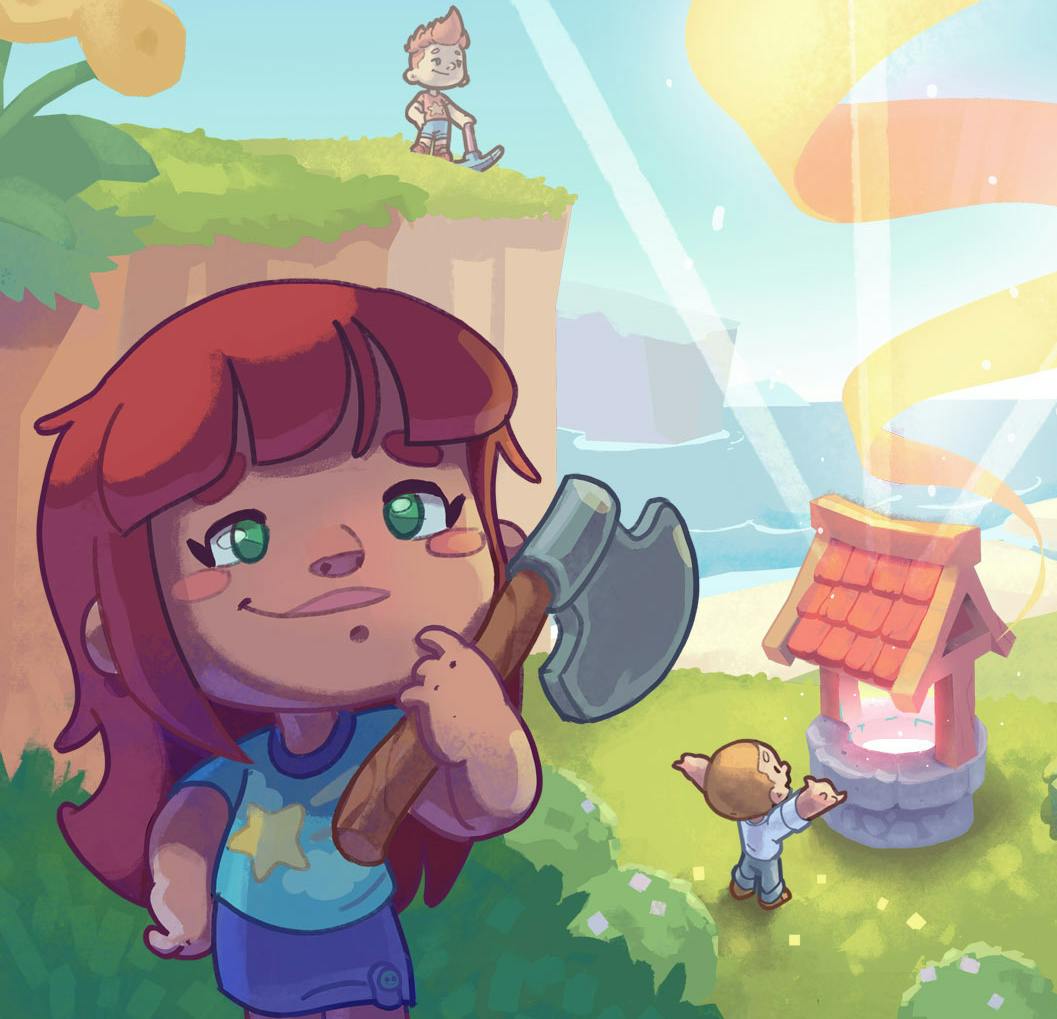 Did you hear the news?
Prodigy now has a new game, Prodigy English! In this sandbox game, kids craft their very own world – all while they practice curriculum-aligned reading and language skills.
See the game