18 Helpful Resources for Parents Homeschooling Their Children
All Posts

Written by Laney Kennedy

Bonus Homeschool Tip
Use Prodigy to effortlessly deliver homeschool math that's engaging and adaptive to your child's skills.
Find out how
When it comes to finding the best way to homeschool, you'll likely come across dozens of different methods, techniques and teaching styles to try. 
All this freedom is one of the best parts about homeschooling. But it can also make it extremely tiring to figure out the best homeschooling resources for your child's learning. 
Wherever you are in your homeschooling journey, we're here to support you. 
We'll take you through our list of the top 18 homeschooling resources for parents, including:
Educational resources for homeschooling, broken down by topic
Resources to help you plan an effective homeschool curriculum
Engaging ideas for your lesson plans to help you educate your child at home
See them all below!
Tips for parents going the homeschool route
Whether you're new to homeschooling or just looking for some extra support this school year, here are our top tips to make sure your child's education is effective and matches their learning needs — in a way that works best for you.  
1. Familiarize yourself with common teaching methods
With so many different teaching strategies and educational concepts available, helping your child thrive in a homeschooling environment can feel like trying to solve a never-ending puzzle.
But there is a solution! Getting comfortable with the best teaching methods can help you feel more confident in your choices, and ultimately give you the freedom to find creative ways that work best for your child. Different educators may not agree on the best way to teach, but you know your child best.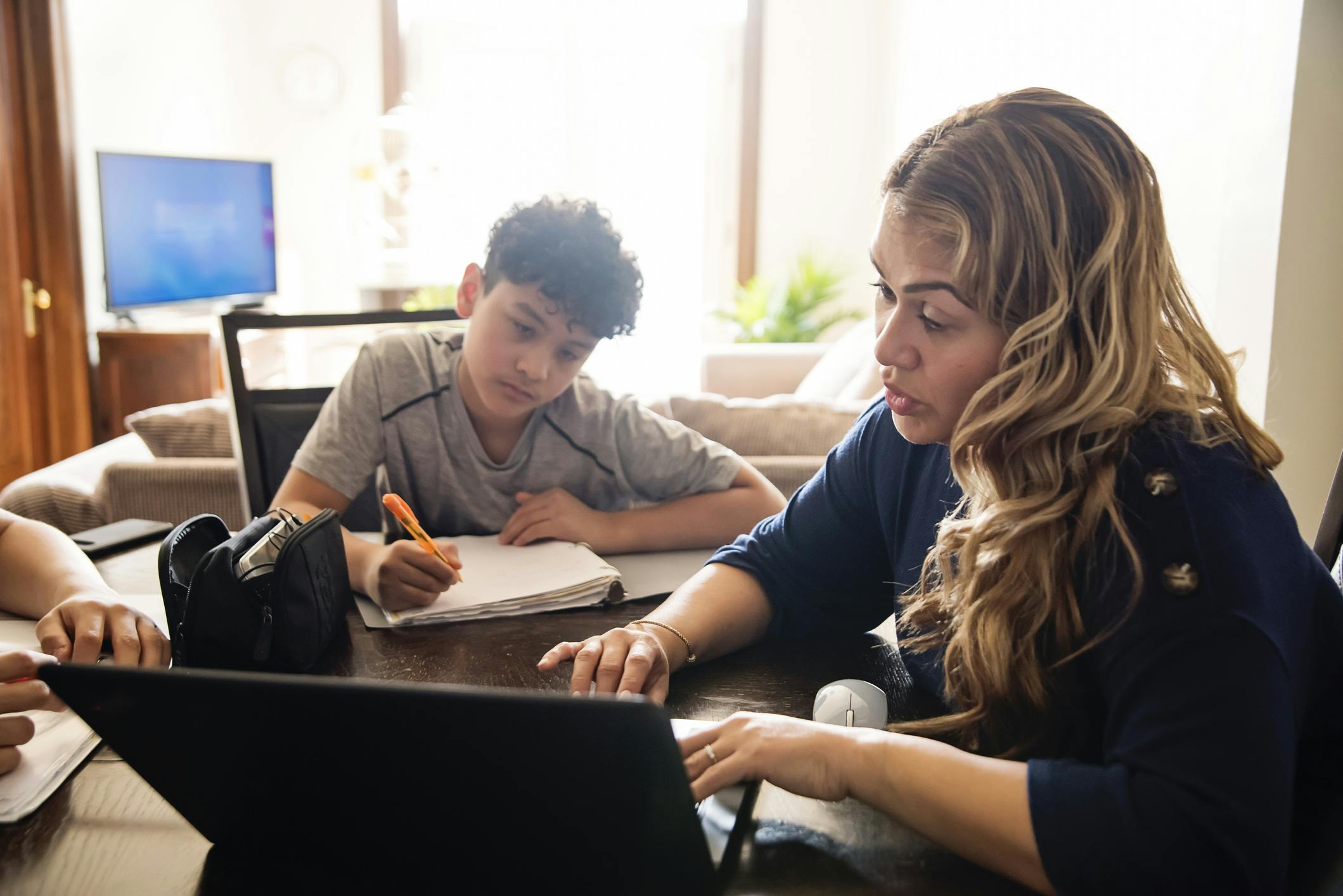 Three of the most popular homeschooling methods are:
Waldorf — Focuses on considering the student's whole self: head, heart and hands. It seeks to find a balance between logic, emotions and experiences to support child development. 
Montessori — Encourages students to learn at their own pace and have the freedom to choose how and what they'd like to learn. It also tends to discourage the use of technology, putting hands-on learning at the forefront. 
Charlotte Mason — Sees each student as a whole person and encourages them to develop new ideas and build habits that stick. Puts an emphasis on reading high-quality literature, enrichment through nature and students repeating information in their own words. 
2. Develop a homeschool curriculum
Choosing the best resources for home education is a tough decision, especially when trying to balance your child's learning needs with your own needs and teaching preferences. 
Does the content cover what you need it to? Does the approach and delivery match your parenting style and your child's learning style? Do you want to focus on hands-on learning or textbook learning? 
When you're choosing a homeschool curriculum, there are many factors to consider. Think about:
How many children you're teaching and the differences between them
Each child's learning style and the study strategies that would best match it
How much time you have to dedicate and how independent you want your child's learning to be
Each child's learning goals — both short and long term (ex. What are their post-graduation plans?) 
Write down your answers to each of these questions. Then choose the curriculum that offers the best overall solution to each of these needs. For each curriculum, consider:
Reputation
Affordability 
Resources available
With so many options available, you're sure to find something that matches your child's needs and keeps them engaged, while also being practical for you.
3. Learn the legalese of homeschooling
As you build your own homeschool environment, it's important to understand what responsible homeschooling means.
Get to know the homeschooling laws in your area. This will equip you with the tools to educate your child in a way that's aligned with state requirements. Plus, you'll know exactly how much freedom you have and where you can make your own decisions about your child's education. 
Here are some online resources to help you: 
Once you have a general understanding of your legal requirements, find out how other families are working within these parameters. For instance, join support groups or online social communities of parents like you. 
5 Extra tips for building a great homeschool environment
1. Create a learning space at home that's used exclusively for homeschooling. 
2. Create a daily schedule and keep it somewhere your child can easily access. 
3. Take regular brain breaks to help your child unwind and stay engaged with what they're learning. 
4. Outside of the schedule you've set, give your child choices whenever possible. For example, let them choose whether your group learning activity will be indoors or outdoors that day. 
5. Use a positive parenting approach to help your child stay intrinsically motivated to learn. Make expectations clear, be consistent and reliable, and seek to understand your child's needs.
The 18 best homeschooling resources available online
From Pre-K all the way to middle school and high school, it's important to provide a high-quality homeschool experience to your child each school year. 
Whether you need support with unit studies, test prep or skill practice, these learning resources have your back.  
Online learning websites, games and resources
There's a time and a place for worksheets. But online education is thriving, and there are more resources than ever to choose from! Check out our top eight favorites below. 
Price: Free, with an optional Membership that provides extra in-game features for kids and exclusive tools for parents, starting at $4.99 USD per month
Math practice your child will actually ask to do at home? That's Prodigy Math Game — the online game your child can enjoy anywhere! 
Prodigy was built to make learning fun. As your child embarks on exciting adventures, explores online worlds and collects pets, gear and more, they'll also answer skill-building math questions aligned to your region's curriculum. 
Prodigy's adaptive algorithm adjusts math content to your child's learning progress and grade level, so they can independently learn at a pace that's right for them. And with your own parent account, you'll get tools to track their progress and support their learning! 
Level up your homeschooling with Prodigy
With a Prodigy Math Membership, you can:
Set learning goals to challenge your child and give in-game rewards
Get access to a Video Lesson library covering thousands of math skills
Discover what their struggle topics are and get custom worksheets to support them
Find out more
P.S. Use these resources to help you add Prodigy to your homeschool curriculum: 
Price: Free
Khan Academy offers free lessons in the form of instructional videos, practice exercises and test prep for many different grade levels. 
It covers a range of subjects, including: 
Life skills 
Arts and humanities
Computer programming
And much more! Khan academy aims to help students build strong foundations so they can achieve more in the future. 
Price: $19.95 USD per student per month
This well-rounded tool offers more than 3,500 virtual lessons in math, language, science and social studies. 
Your Time4Learning account also gives you instant access to lesson planning tools, printable worksheets, learning style guides and more. 
Plus, their online parent forum lets you interact with other homeschoolers and learn how they use the website to help their kids thrive. 
Price: Free
Founded in 2008, Academic Earth was built under the belief that "everyone has the right to a world-class education."
This website connects students with free online courses from universities around the world. If your child is getting ready for college, this is the perfect tool to help them explore the many options available to them or start learning new topics ahead of time!
Price: Free for the basic version, with Plus subscriptions starting at $6.67 USD per month. 
Want to help your child become fluent in Spanish? How about Japanese? Or Latin? 
You're in luck, because DuoLingo has it all! This interactive learning app helps students learn new foreign languages in a fun, gamified way.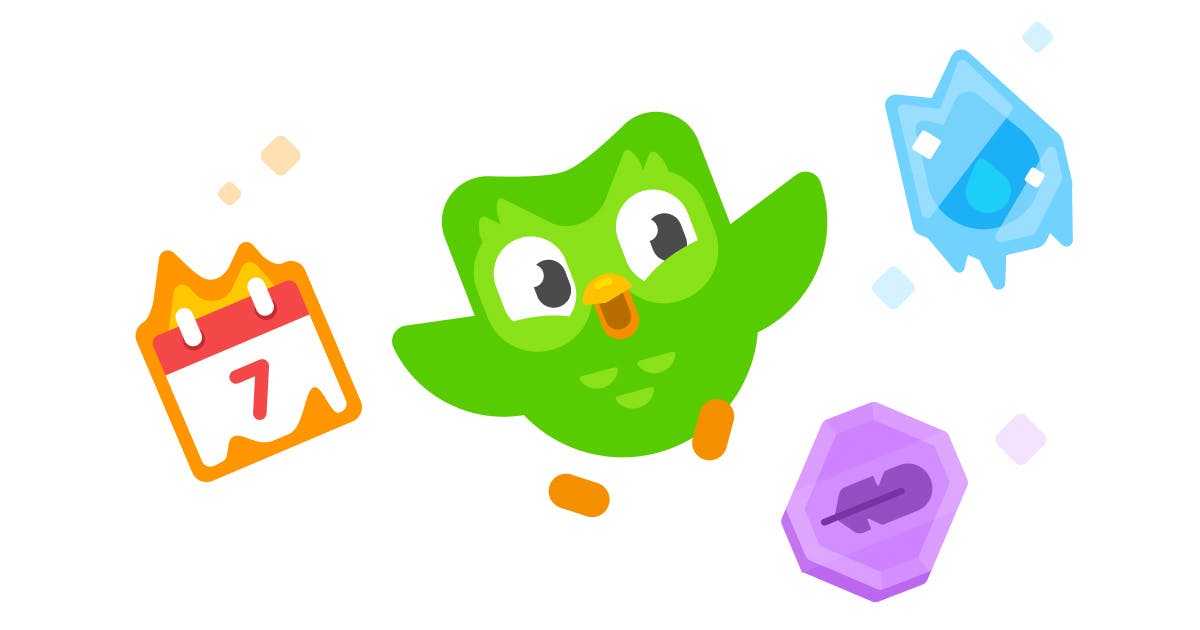 DuoLingo is made for users 13 and older, so it's the perfect language learning tool for your middle or high school-aged child. 
Price: Free
Created by a mom of three and former homeschooler, this website offers tons of free resources to parents, including: 
Recipes
Book lists for kids
Printables and worksheets
Subscribe to the weekly newsletter to make sure you never miss out on all the awesome activities it offers! 
Price: Free
This useful website was founded by Jamie C. Martin — a mom, wife, teacher and author. It's your one-stop-shop for resources, books and blog posts to help you homeschool effectively. 
The contributors of Simple Homeschool also created their own podcast, so you can hear helpful homeschooling tips whether you're at home, in the car or out for a walk.
Price: Free
If you're homeschooling a child with special needs, this website offers education and resources to help you and your child on their learning journey. 
Founder Heather Laurie believes that "if we stand together encouraging and supporting one another we are stronger!" That's why Special Needs Homeschooling connects you with a community of other parents to share tips, resources and more. 
Online curriculum for homeschooling
Selecting an online curriculum can be tricky, but once you've considered your family's needs, you can choose what that works best and let your curriculum's program support your child all year!
Here are some of the best ones to choose from: 
Grade level: K - 12
Price: Tuition-free and tuition-based options
Created in 2000, K12 offers online education for students who want to learn at their own pace. In addition to its regular curriculum, the site also offers summer camps, adult education and career prep. 
Grade level: K - 12
Price: Varies by grade level and subject, starting at $1,300 USD per semester
Oak Meadow is a print-based educational program that offers "a flexible, progressive education for independent learners in kindergarten to grade 12." After you enroll, you'll get all your materials by mail.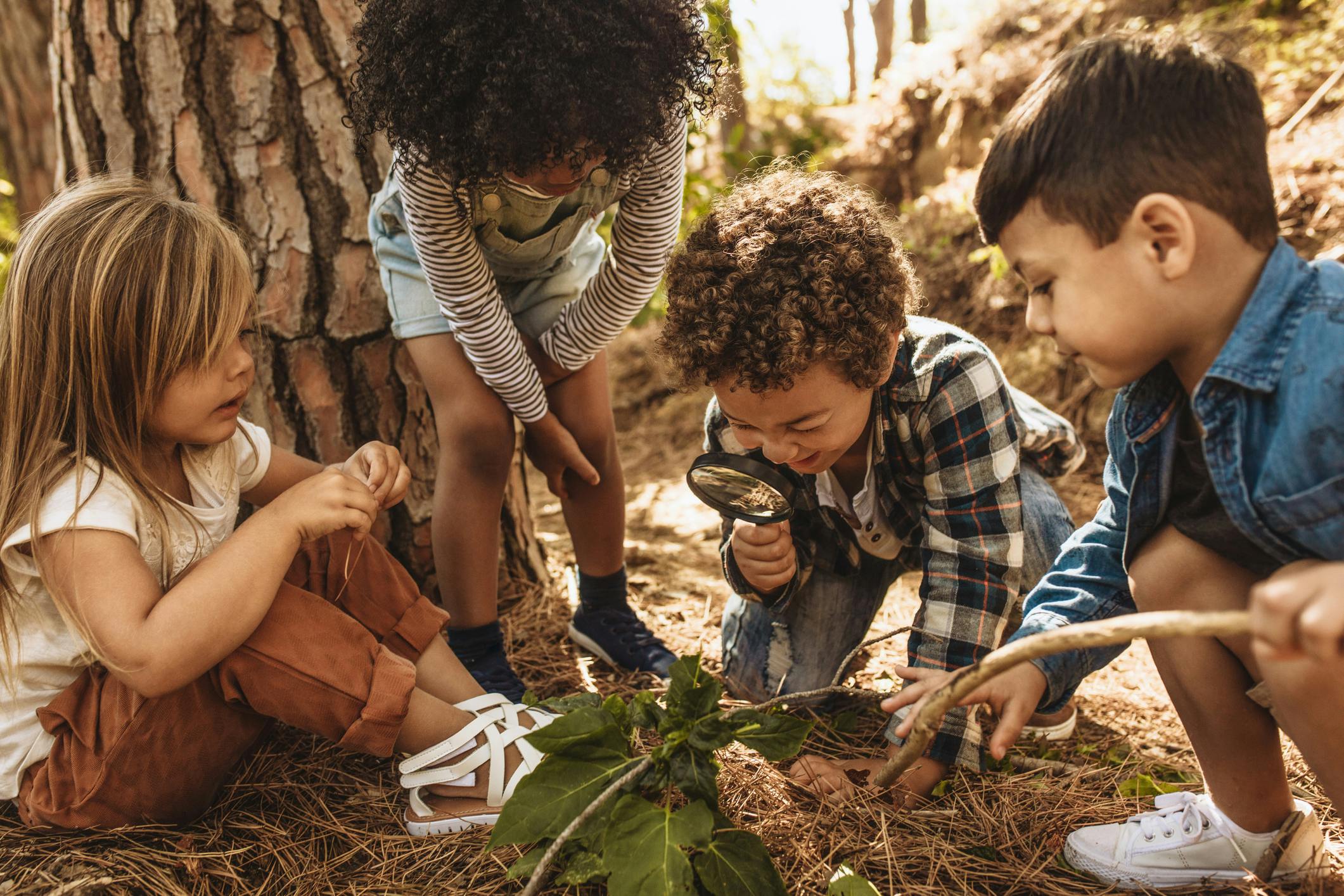 Grade level: Age 3 to 12+
Price: Starts at $13.96 per student, per week
This curriculum offers programs to help students love learning from a Christian perspective. From "Scribblers" to "Challenges," it offers different learning programs for every age to help kids grow. 
Grade level: K - 12
Price: Varies 
Another faith-based option, Konos offers activity-based, multi-level learning for families of all ages. It provides a daily schedule and covers a range of topics. Plus, enjoy virtual field trips and group activities. 
Grade level: Pre-K - 12
Price: Varies by package
From essential subjects to electives like driver's education, practical life skills and critical thinking, this program covers it all. Purchase all-subjects packages for each grade level, or select the subject you need materials for. 
Helpful and effective homeschooling tools
Outside of online courses, there are many other ways to make your day go as smoothly as possible when homeschooling. 
Here are some of the everyday practical tools and apps that can be used as valuable resources in homeschooling. 
Create printables, build presentations and track information in spreadsheets — all in one place! 
Keep all your homeschooling tools in your Google Drive and use Google Calendar to host your daily schedule. Having a go-to spot for everything can make it so much easier to keep track of your lesson plans and your child's learning progress. 
Looking for a good book your child can enjoy wherever they are? Audible is home to tons of audiobooks and podcasts to supplement what you're teaching or let your child learn about whatever they want.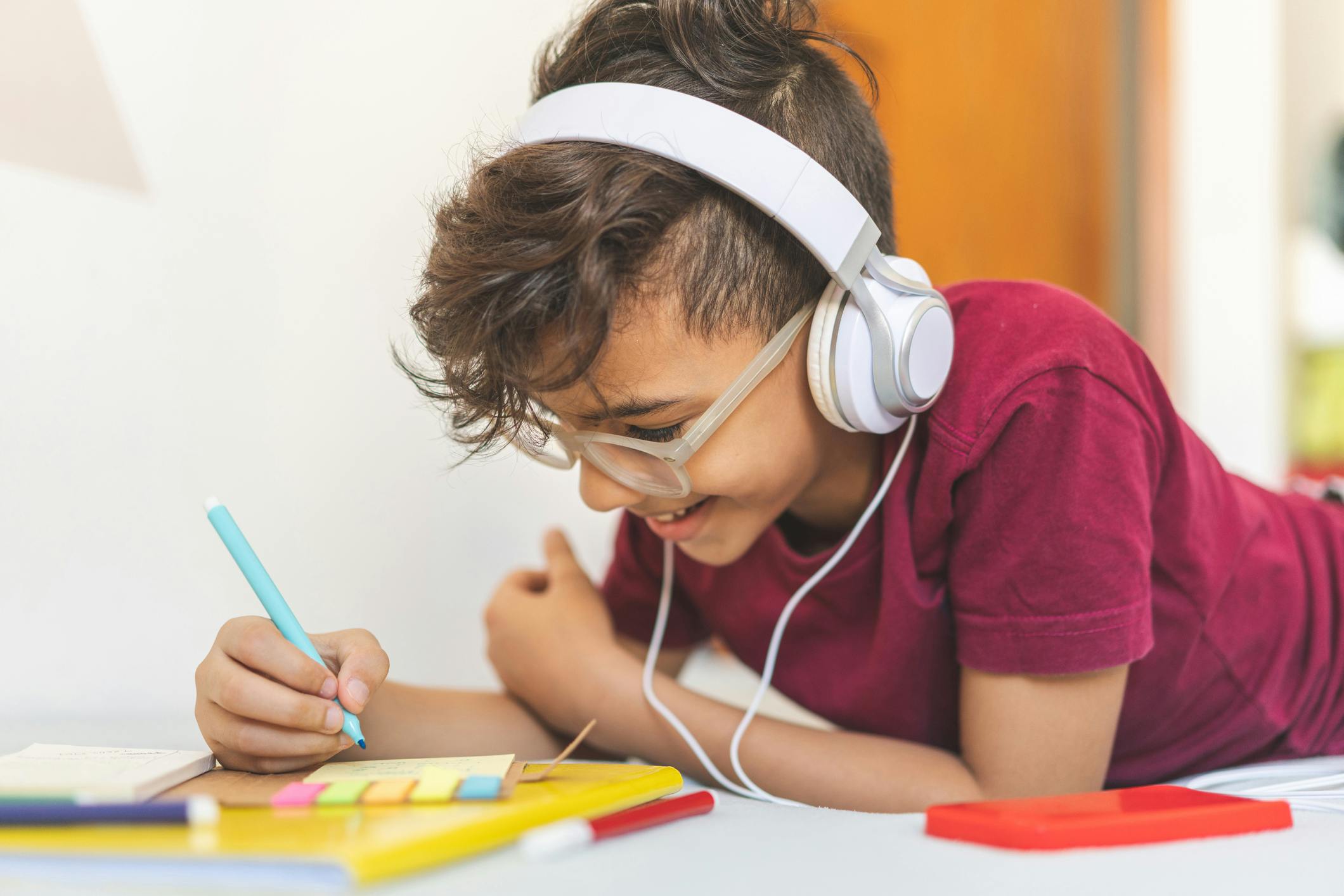 It's the perfect tool for auditory learners! 
Even if you're teaching your child at home, Zoom is a useful tool for virtual field trips, guest speakers or even connecting with other homeschooled students. 
Keep this tool in your back pocket for when you want to add a bit more connectivity into your day. 
This professional messaging app lets you create channels, send direct messages and "react" to other messages you come across. 
It's an easy way to keep in touch with others in your homeschooling community, or even as a fun family forum! 
Your child can thrive in a homeschool environment
With so many online educational games, tools and resources available, it's so important — yet tough — to find the right ones for your family. 
But creating a great homeschool environment means finding what works for you and your child, not anyone else. Use the resources above to help you find your perfect fit. 
Online educational tools like Prodigy can help you foster an engaging learning environment and motivate your child to build a growth mindset!
Plus, with a Prodigy parent account, you can: 
View data on your child's learning progress
Send Goals and send Rewards to incentivize learning
Unlock Premium features like Video Lessons, Practice Sheets and more
Sign up now!