How to Invite Parents to Prodigy and Increase Math Learning
All Posts

You know that learning doesn't just happen in the classroom. Your students' parents are key players in the learning process!
As American politician and educator, Jane D. Hull, said:
"At the end of the day, the most overwhelming key to a child's success is the positive involvement of parents."
When parents are active partners in their child's education, math learning becomes consistent and supported at school and at home.
This helps students build more math skills and helps you communicate with parents about how they can best support their child's learning.
Connect with parents in just a few clicks with a digital Prodigy parent letter 📧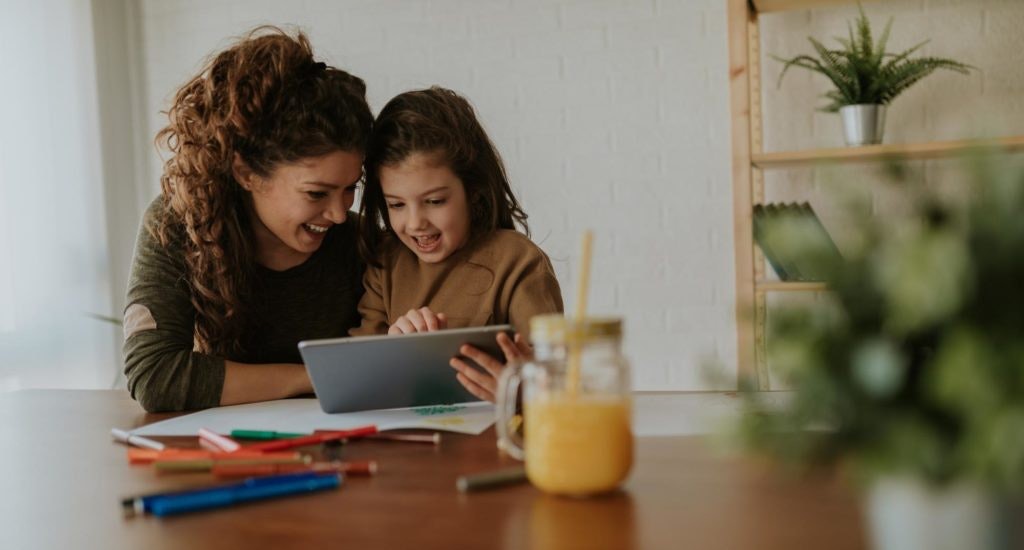 Prodigy makes it easy for parents to understand their child's learning progress and motivate them to answer more math questions.
And now we've added a new feature that lets you invite parents to join Prodigy in just a few clicks.
No more creased and crumpled Prodigy parent letters lost at the bottom of school bags -- now inviting parents to join Prodigy is as simple as entering their email address.
When parents understand their child's math learning, you can work together to:
Encourage Prodigy use at home
Prep for parent-teacher conferences
Support remote learning during school closures
Help prevent summer (or COVID-19) learning slide
How to invite parents to Prodigy (no printer required!)
1. Log in to your teacher dashboard at prodigygame.com.
2. Select the classroom you want to send parent invites for.
3. Click on the Students tab in the left-hand menu. You'll see a list of all the students in your classroom, as well as whether or not they have a parent attached to their account.

4. Select Invite parents.
5. Under each student without a parent, enter the corresponding parent email. Double-check that your students are matched with the correct parent email.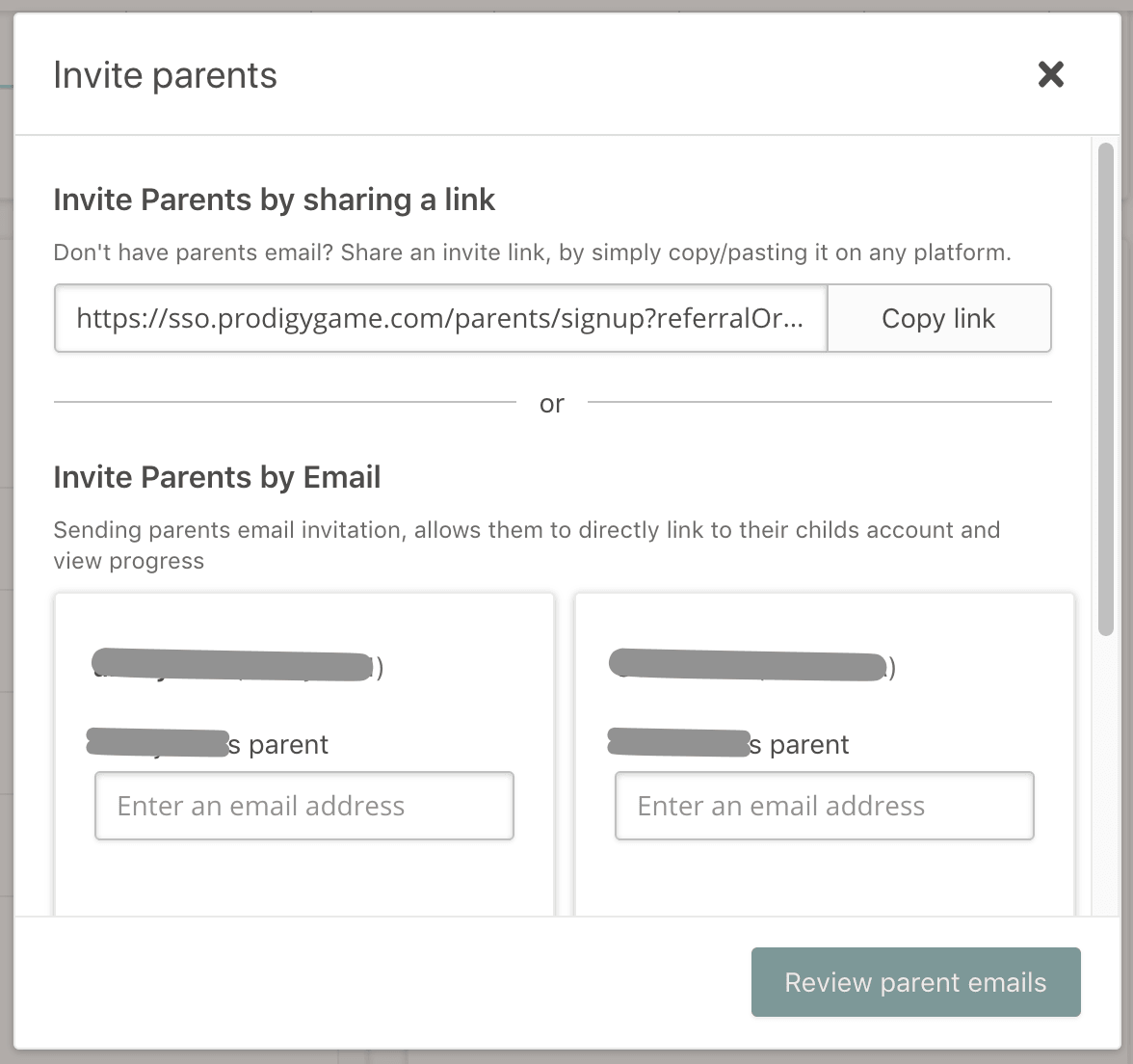 6. Once you've entered all your parent emails, click Send invites. You can send one invite per child, up to a maximum of 25 parent invites per day.
7. Parents will receive an invite asking them to sign up for Prodigy and attach their child's account. If they already have an account but haven't attached their child, they'll be able to skip straight to that step.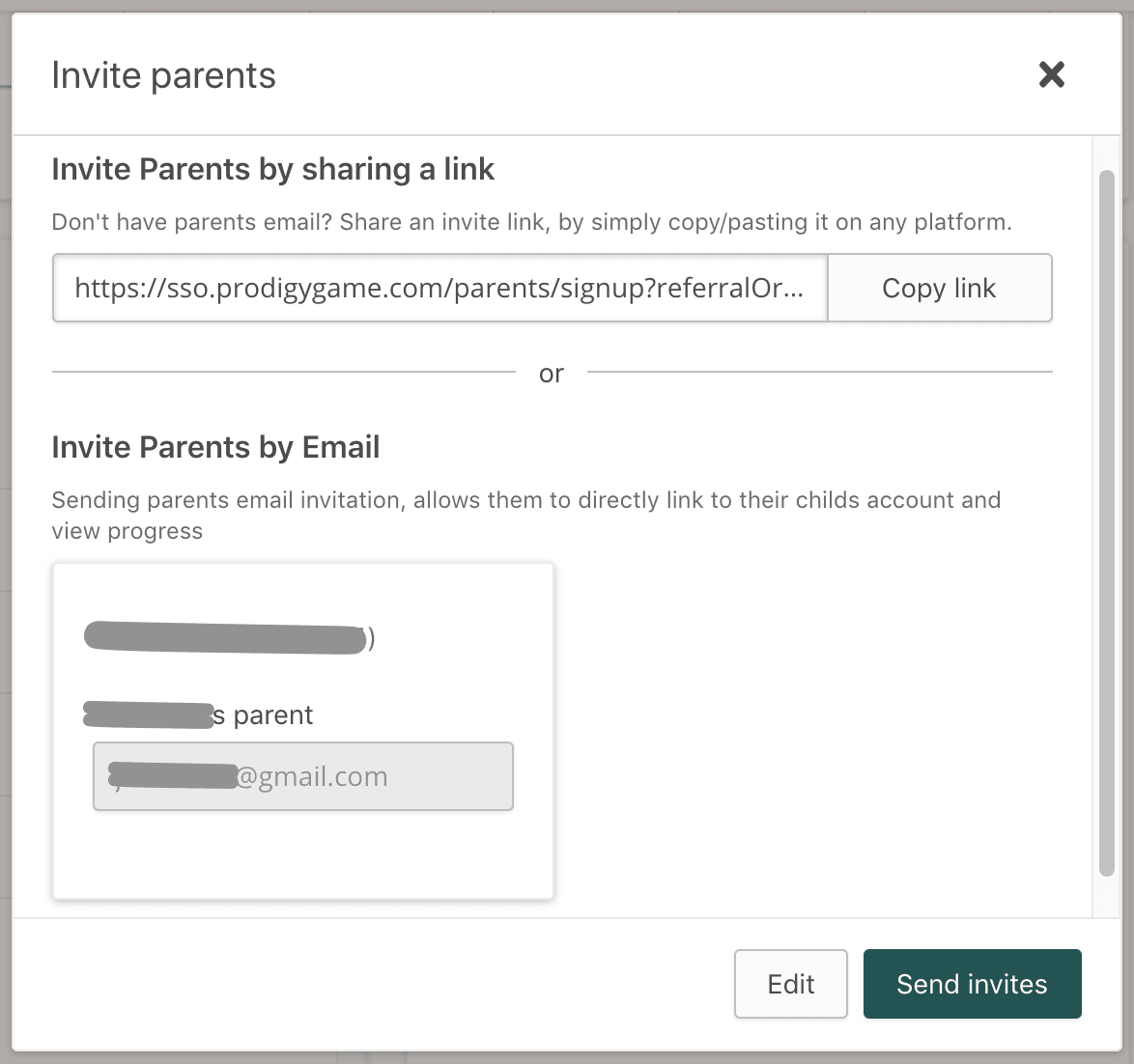 8. Check back in your teacher dashboard to view the status of your invitations. This is where you can edit, resend or cancel any pending invites.
9. Once parents accept your invite, the real fun begins! They'll get access to a monthly report card of their child's progress, plus at-a-glance views of their child's math achievement.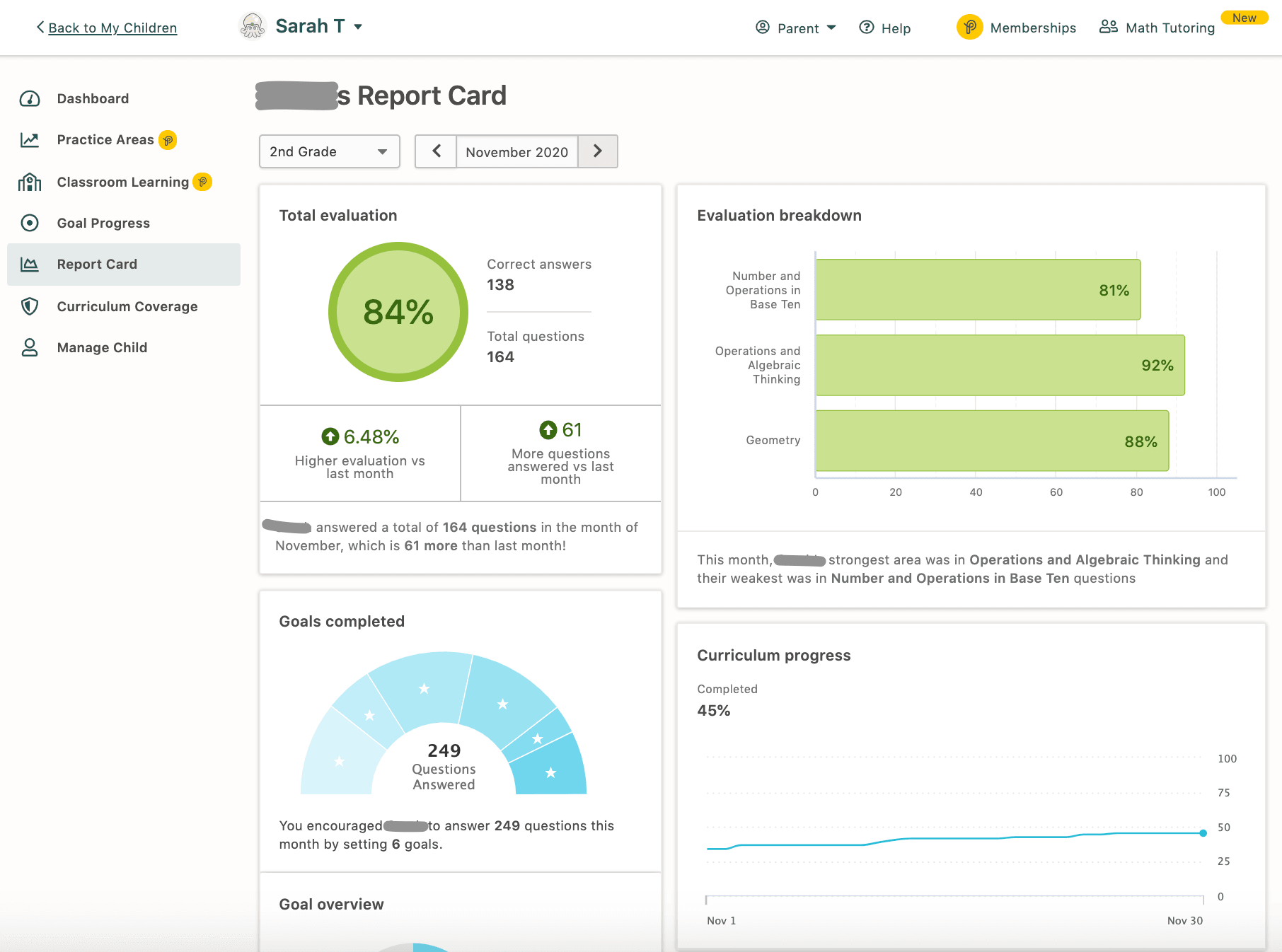 They'll also be able to set Goals and send their child in-game Rewards, which motivate them to answer more curriculum-aligned questions.
Still want to send out a physical Prodigy parent letter? No problem! You'll be able to find them in the Students section of your teacher dashboard.
Send parent invites now! ✉️