Is a Prodigy Membership Worth It? Your Questions Answered
All Posts

"Is a Prodigy membership worth it?"
It's an important question to ask (since kids "need" to have all the apps 😅).
Prodigy Math Game — including all its education content — is always free to play.
Upgrading to a Premium Membership, however, unlocks extra rewards and game content for your child. Plus, parents like you gain access to exclusive features that help support their learning!
If you're considering a membership, you might be asking:
Is it worth it?
What's the value?
Is it necessary for my child?
What does it actually provide?
We're here to support you. This guide to Premium Memberships will outline everything you need to know to make an informed decision that works best for your family. 
1. Is a Premium Membership worth it?
"What are the benefits of a Premium Membership? Is it worth buying?"
Most parents choose Premium Memberships for one of these three reasons:
It promotes independent learning and productive screen time
It's a convenient reward that motivates your child to keep learning
It's an easy way to support your child and help them develop a growth mindset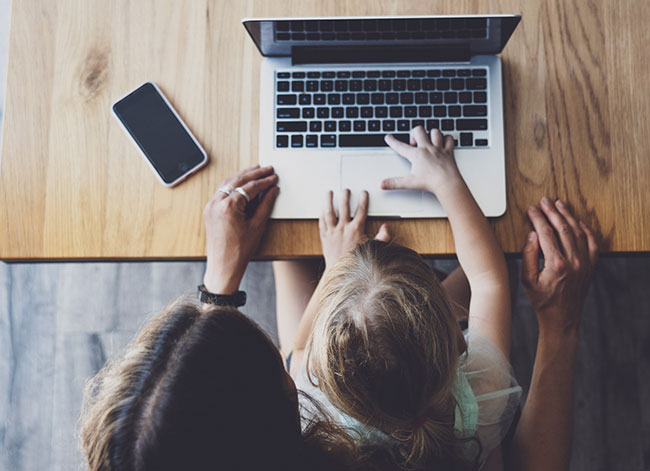 On top of this, your child will also:
Feel more motivated to achieve learning goals
Become more confident and comfortable with math
Find more joy in learning and develop a positive attitude towards math
All these benefits will set your child up for incredible success, both in school and beyond.
The more they engage with and have fun learning now, the more they'll love learning for the rest of their lives.
(Not to mention everything a Premium Membership now includes for parents!)
2. What does a Premium Membership provide for kids and parents?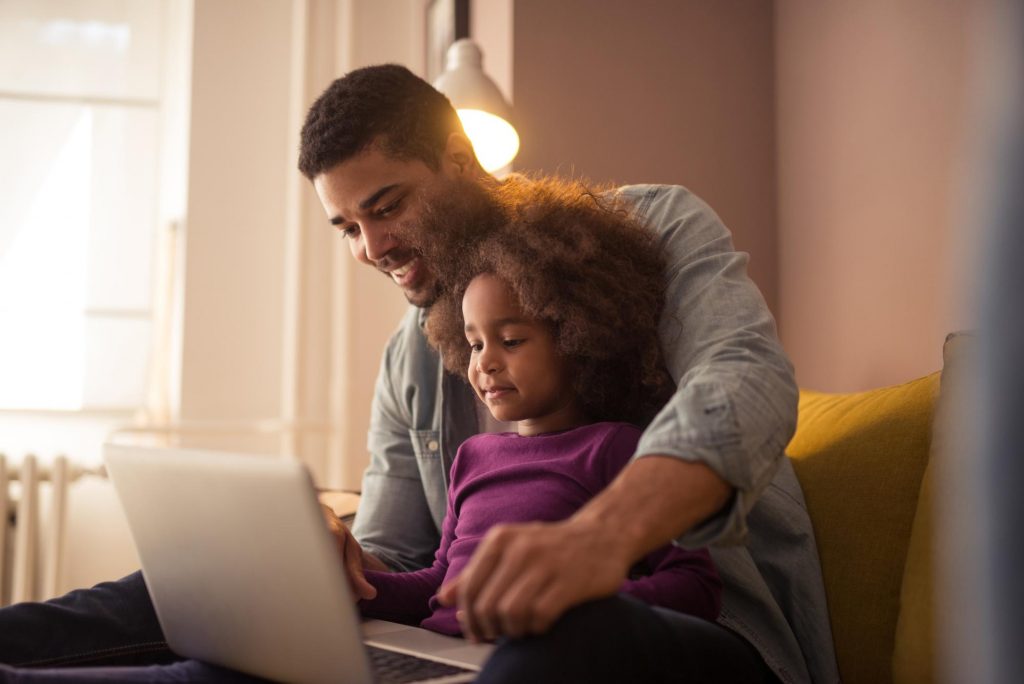 "What does my child actually get by becoming a member? What do I get?"
Benefits for kids
The educational content in Prodigy's game-based learning platform will always be free, forever. It's a vital part of our mission to help every student in the world love learning. 🌟
Because of this, Premium Memberships make Prodigy more exciting for students to play, without changing the educational experience. This means access to tons of awesome features that enhance gameplay, including the ability to:
Level up 50% faster
Access to all items and gear
Ride an exclusive cloud mount
Unlock special treasure chests
Extra prize wheel spins each day
Ability to rescue and evolve all 100+ pets
Monthly in-game gift boxes with exclusive items
Fully customize your character with unique styles
Benefits for parents
Watch this 53-second video highlighting three new premium parent features:
On top of all the benefits for kids, parents get powerful ones, too:
Advanced reporting and goals
A more detailed parent dashboard
Access to upcoming premium features
Practice Sheets — Support your child with custom worksheets that make homework time fun.
Practice Areas — See sample questions of the skills your child practiced and where they need extra help.
Classroom Learning — Peek inside the classroom with a look at current assignments, past achievements and future work.
It's the same Premium Membership your child will love, but with new features that give you on-demand info about their math progress.
Get your Premium Membership now!
3. What's the value of a Premium Membership?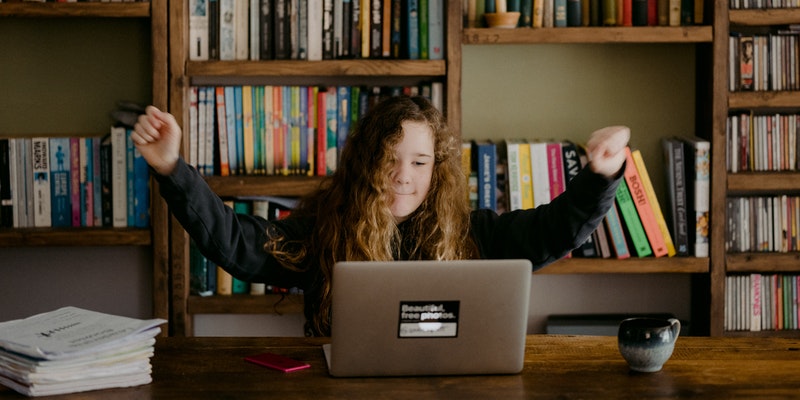 "How do the benefits of Premium Memberships work? Why are results better if the educational content doesn't change?"
As a parent, you might be curious about the value of purchasing a Premium Membership — especially if your child already loves Prodigy Math Game and sees awesome results from it.
But the great thing about Memberships is that they can maximize engagement, making your child extra enthusiastic to log in and build math skills.
This is great news for everyone, since more time spent playing equals more time spent learning! 💪
Because of the engaging in-game features your child gets with a Membership, you'll probably find them choosing Prodigy more often. This means more time spent using productive (and fun!) technology that can boost learning outcomes.
How do we know this? 
We've seen it firsthand! Kids with Premium Memberships: 
Answer more questions
Master more math skills
Spend more time learning
When your child learns more, they achieve more and become more confident in their abilities.
4. Is a Premium Membership necessary?
"Does my child really need a Premium Membership to gain the benefits of Prodigy?"
Whether your child has one or not, you can find comfort in knowing:

The game
Most Prodigy players agree: the free version is still tons of fun.
The online math game is so engaging, kids often don't realize how much they're actually learning. Especially when they can enjoy new, exciting features like the latest Crystal Caverns adventure!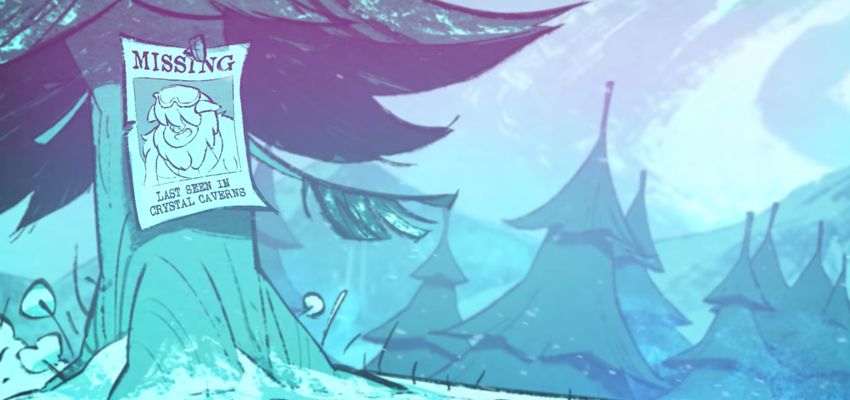 And while the game engages your child, our adaptive algorithm always has their back. So you can be sure they're practicing math at a pace and level that's right for them.
The parent account
No matter what, creating a parent account will always be free. This means, Premium Membership or not, you can always: 
So, is a Premium Membership necessary to receive all the great benefits of Prodigy Math Game?
Nope.
However, it does enhance all these benefits, so you get more of the amazing results Prodigy brings.
Since Premium Memberships boost time spent in-game, your child will get:
Better results, faster
More math practice and opportunities to learn
More expansive gameplay that takes fun to the next level
Plus, you'll get more data for your parent dashboard and helpful features like Classroom Learning, Practice Areas and Practice Sheets. All this so you can better support their learning journey every step of the way!
Become a Premium Member today!
Prodigy Math Game membership reviews
You came here with one question: "Is Prodigy's membership worth it?"
These parents and teachers think so! Check out what they had to say about Premium Memberships.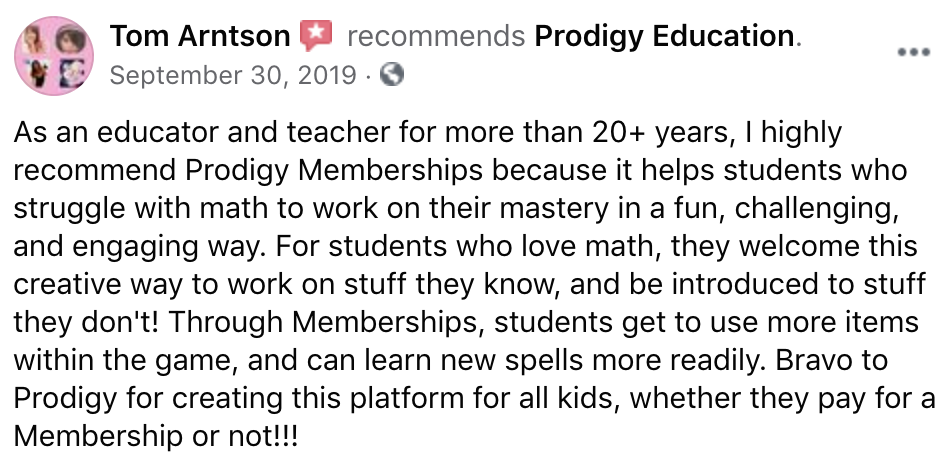 Ready to help your child love learning?
Choose the plan that's right for you and your family. We offer a variety of payment options — including Yearly and Family plans that will help you save.
Become a Premium Member now!