Learning Math With Games: A Complete Guide To Transform Your Classroom
All Posts
Since the late '90s, video games have become very popular amongst kids and considered as one of the norms in our mainstream media today. As per Forbes, it is estimated that over one and a half billion people (20% of the total population) play video games and not so surprisingly over 60% amongst them are still in school.
Most of us, while growing up have had great memories of our favourite math games 'Number Munchers' & 'Math Blaster' which helped in learning while playing games (which used to be a big deal back then).
As technology has evolved over a couple of years, the use of educational games is not just limited to teaching math in classrooms. Instead, schools and teachers have already started using them to track classroom engagement, monitor progress reports and evaluate students which contributes to a bigger part of the classroom experience.
The need for Game-Based Learning In Classrooms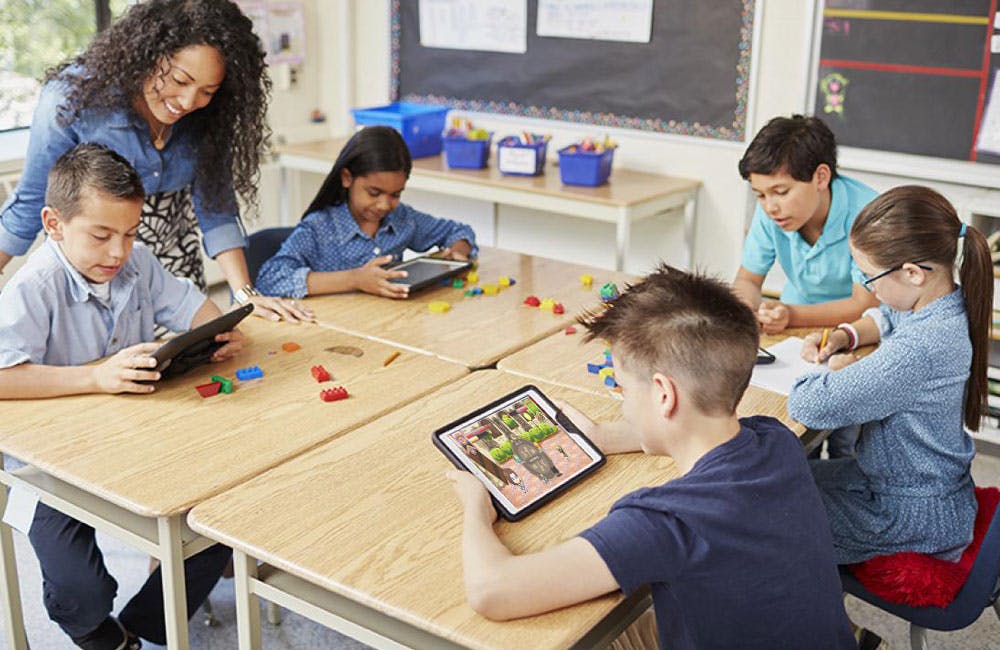 Sometimes, even the most effective math lessons and sessions can be confusing and tough for students making it very difficult not only for them but also for teachers and school administrators who will have to tackle the performance gaps in the later stage.
Over the years, these conditions have uplifted a lot of schools to introduce 'Game-Based Learning' to offer a potential way to make the math learning process more engaging through a rich and interactive environment that challenges students to learn, understand and solve complex problems in a meaningful context.
Advantages of using Game-Based Learning
More interactive and two-sided sessions
Voluntary participation from students
Development of decision-making & critical thinking abilities
Performance analysis, tracking & reporting for school administration
Character development, self-realisation & awareness
Assignments, homework, tests and evaluation
Practice in school, home or anywhere you like
What type of games should be used in classrooms?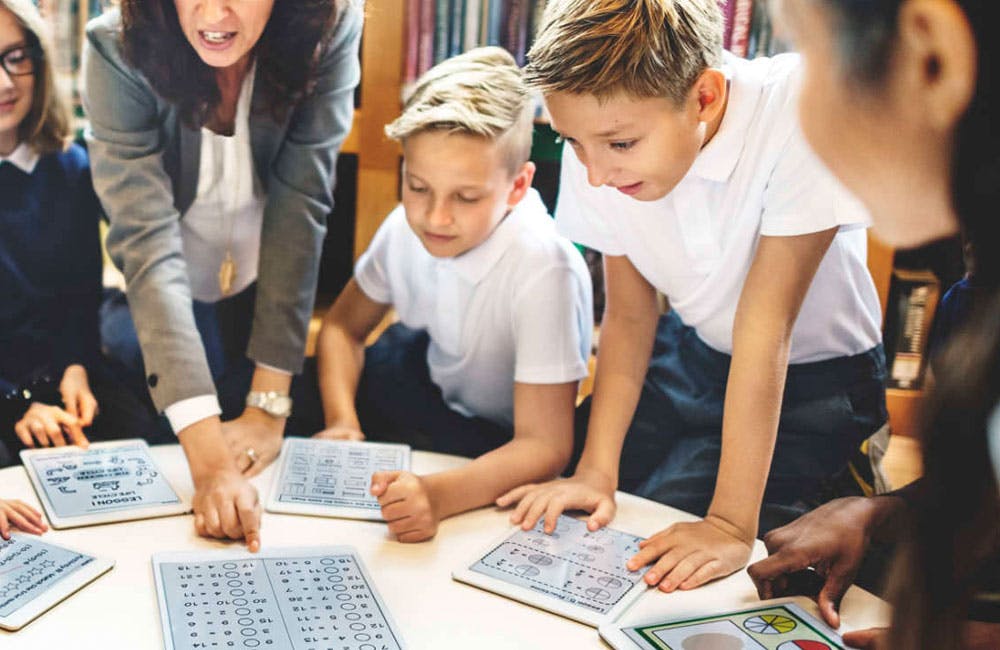 It is very important to choose the right type of games that can be implemented in your school. In addition to interactive gaming, management and reporting, the game also should be curriculum-aligned, cloud-based, user-friendly and flexible.
Here are some things that need to be checked before signing up for a game:
Is the game curriculum-aligned
What are the different levels and grades supported by the game
Can students play it both in the school as well as at home
Can teachers create assignments and check up on students
Can teachers pay attention to every student in the class individually
Can the school track real-time progress and performance
Can parents monitor their child's progress and help them at home
Will you get support and training for teachers to get started
Is the integration process easy
What are the prerequisites to get the platform set up in classrooms?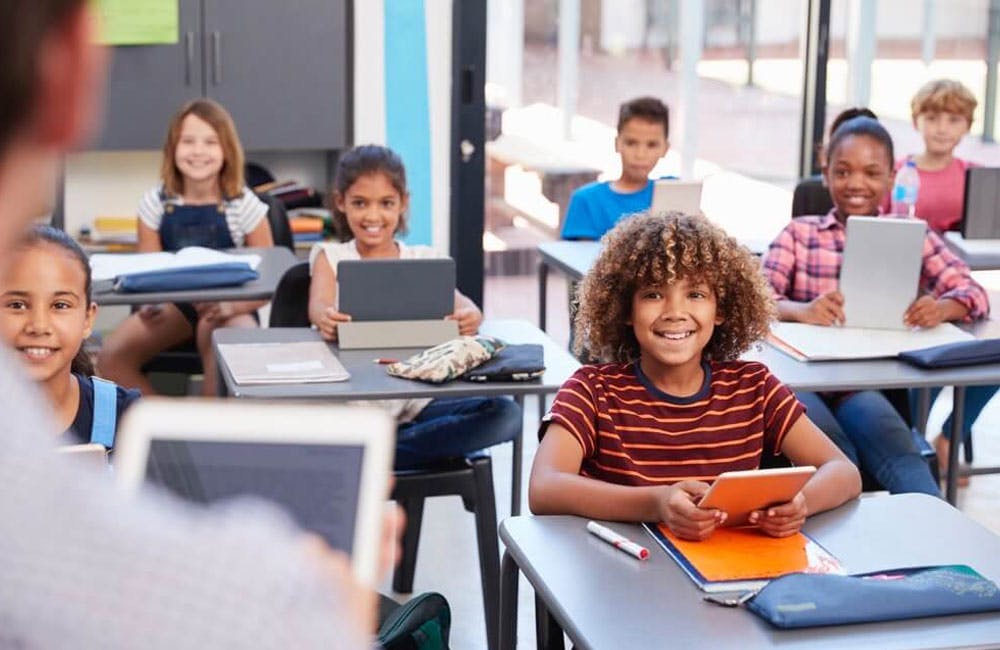 Most of the modern, scalable platforms today are cloud-based, which means that these platforms can easily run on any laptop, desktop, tablet or phone that has an internet connection and a browser.
Here are some of the things that you need to get started:
Desktops, Laptops or Tablets with an internet connection – It can be the school's computer lab or even personal devices.
List of students, their grades and proficiency level which can be imported into the system for driving personalised content.
Basic knowledge about computers to open and walk through the platform
How to use Math platforms effectively?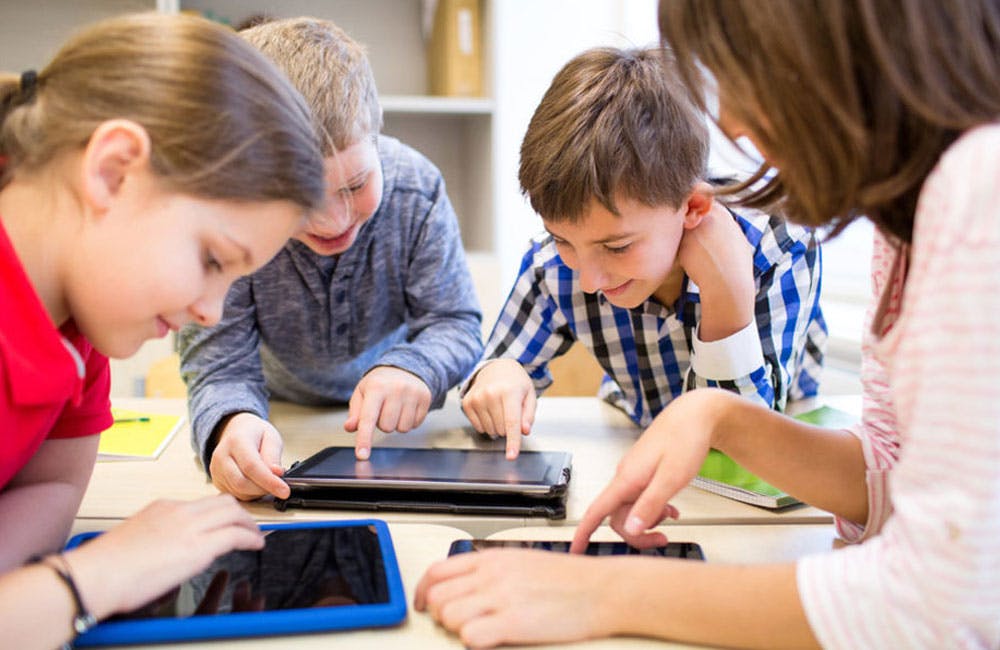 Implementing game-based learning is just the first step. The next and most important step is to regularly use them in class, teach students with the platform, creating assignments, generating reports for school and parents. 
Here are 10 ways you can make sure that the platform is used to the fullest in your classroom:
Students need to play the game for at least 30 mins in school every day.
Create homework in the form of assignments on a regular basis for students to complete at their home.
Check assignments/homework, correct and evaluate progress on a daily basis.
Build your own questions based on the performance to make it more personalised for your students.
Follow the platform community and check out how other teachers are using the platform for getting a better outcome.
Encourage parents to log in to the dashboard and check their kid's progress on a regular basis.
What can be taught using these Math Platforms?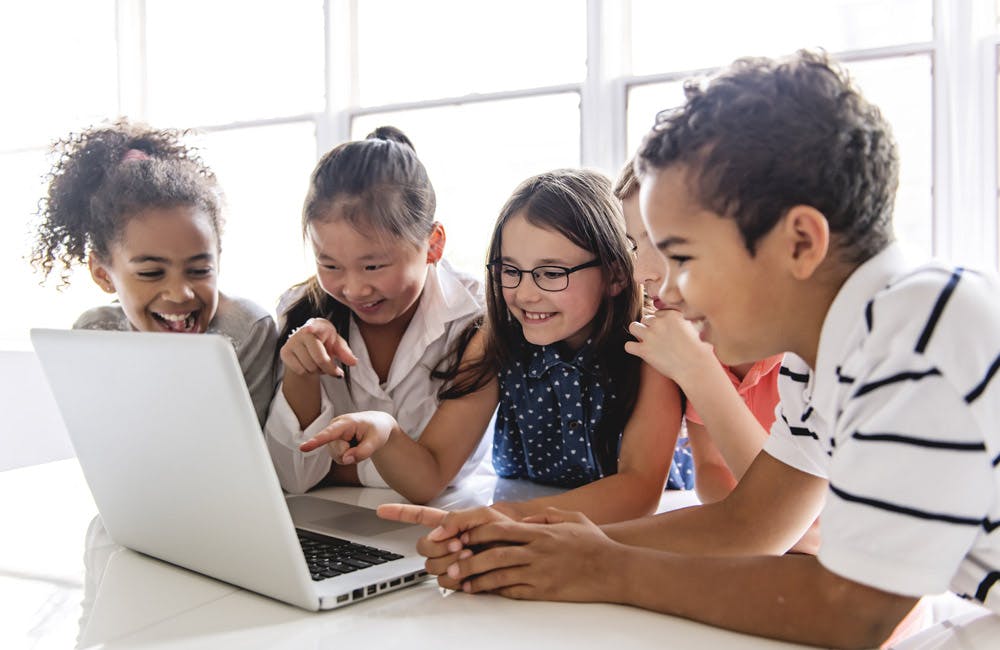 The traditional ways of teaching were driven by recitation and memorisation techniques, whereas the modern teaching methods involve interactive methods which helps in building student's academic confidence, as well as social and problem-solving skills. In addition to these, it also helps the teachers in making lessons more effective by providing a platform to plan & control the content being delivered, personalising the questions as per the needs and giving access to effective learning modules.
Most of the platforms will come readily aligned for the school and board curriculum which will make sure that the right content is delivered to the right students based on their proficiency level.
Although, here are some of the topics that can be taught through the platform:
1st Grade: 2D Shapes, Addition To 20, Counting Numbers, Place Value, Reading Numbers, Locations, Measurement, Subtraction To 20, etc.
2nd Grade: 2D Shapes, 3D Shapes, Addition To 100, Compare Numbers, Counting, Data Relationships, Place Value, etc.
3rd Grade: Addition To 1000, Subtraction To 1000, Conversions, Multiplication Facts, Division Facts, Mixed Operations, etc.
4th Grade: 2D Shapes, Multiplication Facts, Division Facts, Fractions, Time, Word Problems, Data Relationships, etc.
5th Grade: Angles, Areas, Data Relationships, Fractions & Decimals, Place Value, Fractions – Equivalent, Compare, Represent, etc.
6th Grade: Angles, Data Relations, Fractions – Add & Subtract, Expressions & Equations, Integers, Rational Numbers, etc.
7th Grade: Ratios, Geometry, Pythagorean Theorem, Rational Numbers – Multiply & Divide, Probability, Variables, Expressions, etc.
8th Grade: Square Roots, Exponents – Evaluate, Rules, Probability, Variables, Expressions & Equations, etc.
Check out the complete list of topics that are covered in Prodigy:
https://www.prodigygame.com/Math/Skills/
Using games in your classrooms to teach math can leverage what's already popular and interesting to kids outside of school in order to create more quality opportunities for learning inside of school.
Game-Based learning and educational platforms have already started revolutionizing the way students are learning, teachers are teaching and the way schools are helping both teachers and students to do better. With technological reforms and developments, we can clearly see how game-based learning will become the new norm in future educational advancements.