Your Sneak Peek into Prodigy's Next Chapter (Coming August 2020)
All Posts

Change is in the air! We've got some exciting things planned for the next school year, and we can't wait to share them with you.
Here at Prodigy, we're taking the summer to make what's bright, brighter. To give ourselves a bit of a refresh, if you will, and show up to the new school year with our best foot forward -- and maybe a fresh new haircut. 😉
This summer, we're ready to shake things up. (Keep reading for your first look!)
Something new is coming!
Our mission is ambitious: To help every student in the world love learning. 
It's what inspires us to keep working every day to make engaging, effective educational products for educators, parents and students. 
We're pretty proud of what we've accomplished so far. Since 2011, we've grown to over 300 team members across two continents, all while building an engaging math game loved by more than 90 million students and teachers. 
But we're not stopping there.
Your first look at Prodigy's new style
We're using this summer to give ourselves a refresh. Very soon you'll see some bright new colors, a familiar face that might look a little different and a new design style we think you'll love!
Psst, Prodigy Math Game players: Don't worry! The game you know and love will look the same. We're updating the colors, fonts and illustrations we use outside of the game.
Here's a sneak peek: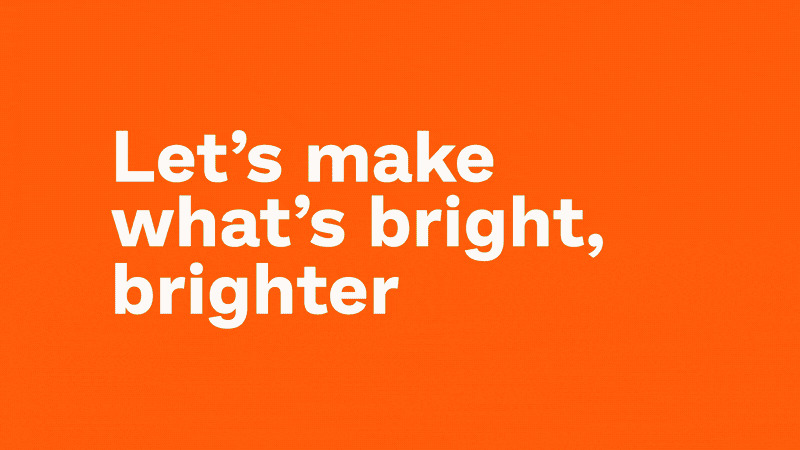 Our new colors: We believe the future is bright. And with that, we wanted to showcase our optimistic outlook through color. At its core, Prodigy Orange aims to help us stand out and demonstrate our relentless energy to achieve our mission. To support that optimism, we have a brand new range of colors that will allow us to express ourselves and become a bright light in the world of education.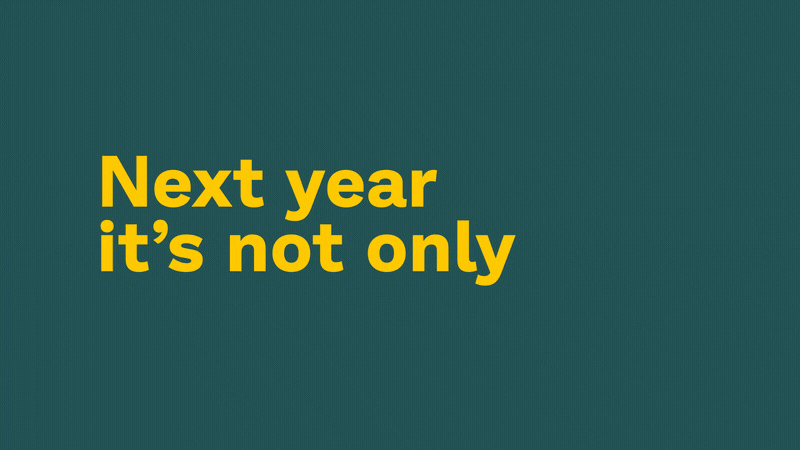 Our new fonts:Prodigy celebrates the inner tension of learning: what may be difficult can also be fun and positive. So, we paired two fonts to represent both elements that make learning such a journey. 

Prodigy Sansis a simple yet elegant sans serif commissioned by us, and made available for free for anyone to use. (It's the Prodigy way.) 

Quickis a hand script font that represents the imaginative and optimistic energy that we — including people like you — bring to learning, day in and day out.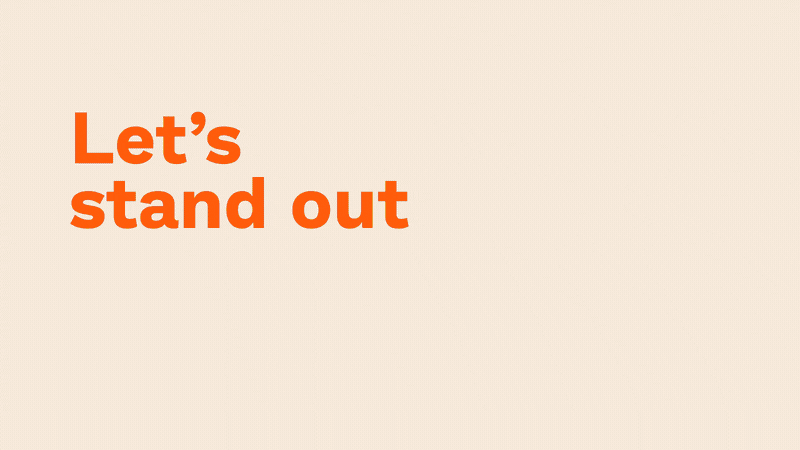 Our new illustrations: Our world is in a constant state of change, with or without us. That meant our illustration style needed to adapt — with a pop of color and an extra dimension! And we think we found just that with our fun 3D style.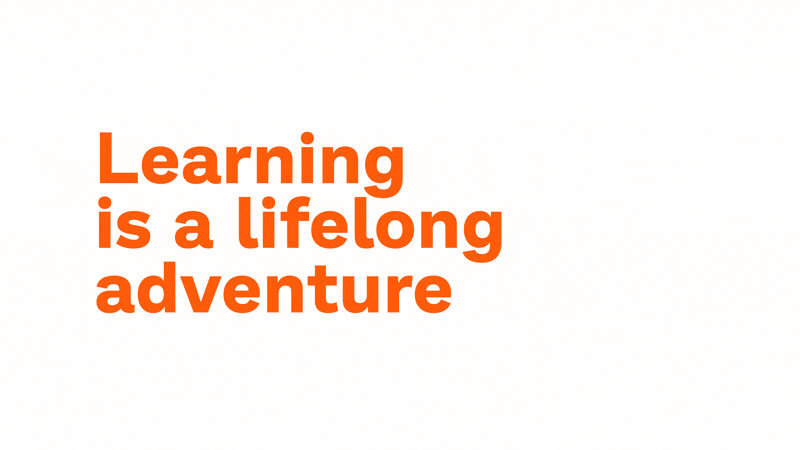 Our new logo: We can't share it with you yet, but our logo's changing, too. We believe learning is a lifelong journey that runs through every chapter of our lives. We may face some twists and turns, some zigs and zags but, no matter what, we're always growing along the way. We want our logo to reflect that and continue to help every student fall in love with their learning journey.
But don't worry. Even if we look a little different, we're still the same Prodigy on the inside: a company with an exciting math adventure for kids, an amazing tool for educators and parents, and a community dedicated to forward learning, for all. 
Prodigy Game → Prodigy Education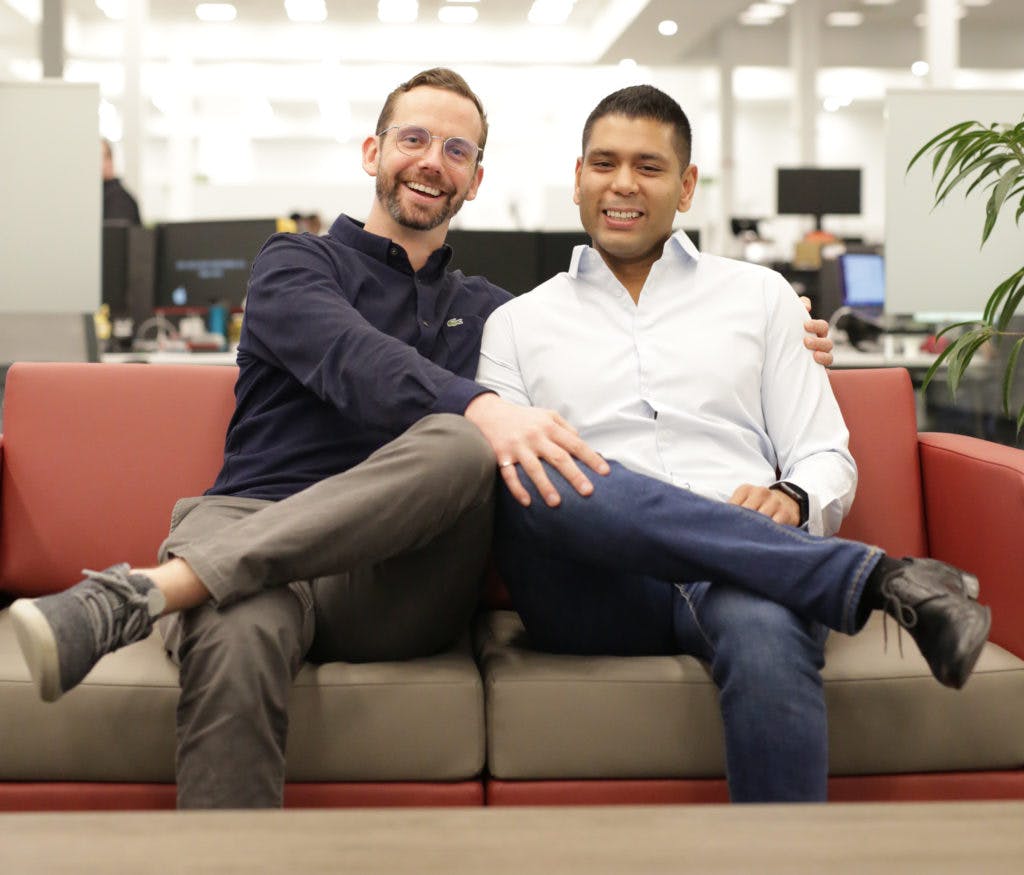 Alex Peters and Rohan Mahimker, co-CEOs of Prodigy Education
We've grown so much since our co-CEOs, Alex and Rohan, founded Prodigy nine years ago.
Students continue to love learning math as they explore the Prodigy world, complete epic quests and earn in-game rewards. 
While students play, educators are using powerful tools to align in-game content, collect student data and foster the best math learning experiences possible.
At the same time, parents are using Prodigy to support and understand their child's learning at home.
Learning is a lifelong adventure, and we're excited to turn the page of a new chapter! That's why we're also changing our name. 
Prodigy Education reminds us that learning is so much more than answering math questions.
It's teachers, parents and school leaders working together to help every student grow and succeed -- at school and beyond. 
"We truly believe that Prodigy will play a key part in transforming education, but to do so, we need to work alongside our users and make our collective voices heard. Together, we can help every student in the world love learning." Alex Peters, Co-CEO of Prodigy
That's why we're going to keep innovating to ensure students stay engaged as they learn. We're also going to continue providing parents and educators with the tools you need to motivate students and understand how they're learning.
We've got a good feeling about the next school year, and we hope you're as excited as we are. So stay tuned, and have a great summer! You all deserve it.
Something is coming August 2020 -- click the social media icons below to share this exciting sneak peek with your friends on Twitter or Facebook! 👇