Must-See Prodigy Updates: Fun Features to Boost Learning
All Posts

As we enter this school year, there's probably a lot running through your mind. And helping your child succeed academically to overcome challenges like the summer slide likely feels quite daunting.
That's why we help make it easier for you to engage your child with math, so they actually want to learn more. 
We wanted to make Prodigy Math Game extra fun all year round to promote a growth mindset and help students become lifelong learners. That's where our special events, videos and in-game features come in. They can make the game even more fun and keep your child extra excited to play (and help them answer more math questions, of course). 
Here are some of the latest updates that have been added to Prodigy Math this last year!
In-game festivals 
Throughout the year, our themed events bring some festive fun to the Prodigy world. 
Each one offers exclusive items, gear and more that players can only get while the festival is happening.
To access these special items, players participate in battles against other characters, where they'll answer math questions to win. Your child should make sure to play lots of Prodigy during each festival if they want new loot for their characters! 
Encourage them to join the festivities and let them know what's coming up in their Prodigy calendars. You can even start a countdown for each one to bring the excitement up a notch!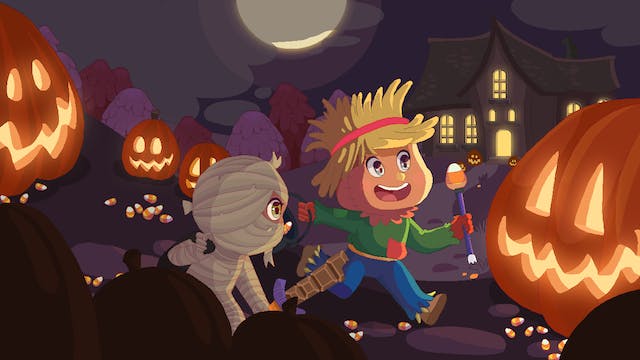 View your child's progress!
P.S. Keep an eye out for Starlight Festival. It's the only time players can get new starter pets without starting a new account. Considering how adorable they are, this is definitely something your child won't want to miss!

Make sure your math wizards are ready for this one. The Harmony Island Rune Run adventure offers players a new way to enjoy the game like they've never experienced before!
Players will explore Harmony Island, where they'll: 
Go on mini-adventures to collect Runes
Use Runes to power up like never before and become extra strong for upcoming math battles
Find mini-bosses, extra adventures and discover a whole new way to play Prodigy!
If your child has fun exploring Harmony Island, we have something even more exciting for them!
Players may have uncovered the secrets of Harmony Island, but the brand new Arena is a huge update to the original. Now there's more to uncover, and many more ways to use the powerful Runes they've collected. 
Prodigy wizards can either go directly to the Arena or teleport from Harmony Island. Once they get there, they'll experience better player vs. player battles and awesome rewards!
Has your child ever wondered what their favorite Prodigy pets are up to while they're logged off? 
Our new video series follows the adventures of the Prodigy Pets as they play, explore and make new friends. 
Check out what Charfoal, Mermina, Snowfluff, Sproot and Wott are doing in the Prodigy world! 
As one of the new elemental towers in Prodigy, the Ice Tower offers plenty of fun for your child.
In this new quest, your child must battle through 8 floors to help save the Ice Warden. As they immerse themselves in engaging battles against icy foes, they'll put their math skills to the test and show off their magical might.
If they successfully save the Ice Warden, your child might even get some special prizes!
To unlock the Ice Tower, they'll need to complete all Shiverchill quests to obtain the Shiverchill keystone. They can then place the keystone on its pedestal in the Academy and begin their adventure in the Ice Tower.
Available to Level Up and Ultimate Members, Mythical Epics gives your child plenty of new quests, pets and rewards to enjoy.
Every month, a new Mythical Epic is revealed. Each Epic brings an exciting adventure, including new math battles to really show off your child's math and wizarding skills. Once the quest is complete, they can have the Mythical Epic join their team!
Keep an eye on our Mythical Epics updates to see the newest additions every month!
If you don't have access to Mythical Epics, consider getting a Premium Membership.
Looking for a one-stop-shop for all game-related updates?
Our Game Portal is the place for you!
Catch the latest updates, videos featured pets and more in this page dedicated to Prodigy players.
Help keep your child motivated all year with Prodigy
It's not just our fun, in-game features that can help boost your child's engagement in math. Parents can also support their child's math practice with their own Prodigy parent account.
Use your parent dashboard to see real-time progress, access reports, view classroom activity and get tons of insights to help you support your child where they need it most.
Get a parent account now!
Want to help boost engagement even more? 
Premium Memberships provide special rewards that make the Prodigy experience extra fun for players! These rewards can help boost engagement, encouraging your child to answer math questions and master more skills.
Plus, you'll get access to lots of parent features to help you track and support your child's learning!
When you choose any Premium Membership package, your child will unlock ALL these exclusive in-game products (and more): 
Pet Evolution — Rescue and evolve all 100+ pets. 
Epics — Access an Epic pet to join their Prodigy adventure
Dark Tower — Access all 100 levels of this mysterious tower. 
Cloud Mount — All members get this mount as a gift for their character.
Member items — Get special member-locked items from in-game stores. 
While they play, you'll get insights into their learning with these top parent features (and more):
Practice Areas — See sample questions of the skills your child practiced and identify where they need more practice.
Practice Sheets — Print off custom worksheets tailored to your child's learning and reinforce key skills. Plus, every set of sheets comes with unique Prodigy artwork for your child to color in!
Goals and Rewards — When your child reaches their Goal of answering a certain number of questions in Prodigy, you can send them a fun in-game Reward that incentivizes them to play even more. 
Cheer Them On — Motivate your child with encouraging messages to send them in the game.
Grade Override — Adjust the difficulty level of the math questions your child will encounter in the game.
The more your child plays, the more you'll be able to spot easy ways you can jump in and support their learning. Ready to help your child love math more than ever? 
Become a Premium Member today!