15 Effective and Engaging Online Reading Websites and Programs That Kids Need
All Posts

Written by Ashley Crowe
Parents
Prodigy English is here! Get your child playing — and learning — today.
Learn more
Category
Parent Resources

Prodigy English
Over the last few years, digital learning technology has boomed. Now, more than ever, you can find high-quality educational programs online — and many of them are free!
If your pre-k, kindergarten or elementary child needs extra reading practice, put those tablet screens to good use and check out an online reading program. 
These free or low-cost reading websites and apps feature digital libraries to help learners master letter sounds, sight words and reading comprehension without frustration.
Online reading programs are an excellent way to ignite a lifelong love of reading. Once a child can read, they can go anywhere on their reading journey. So let's go!
Assess your child's reading level before jumping in
Before you get started with an online reading program, it's important to know your child's current reading level, which may or may not line up with their grade level. 
If your child is in a traditional school, check with their teacher. They should be able to give you a breakdown of where your child is and what they need to work on. 
If you're homeschooling, start slightly below where you think your child is. Jumping too far ahead is likely to cause frustration, but lessons kids can quickly run through are confidence-boosting when starting out. Since many programs are gamified and interactive, the excitement of "winning" will help encourage more reading time. 
Just be sure to not go too simple. If your preschooler is mastering digraphs (two-letter sounds like sh, ph, or oo), starting them on the more basic phonics can quickly get boring. Take some time to read with your child or watch them complete a few lessons of their online program and you'll quickly gather an idea of where they are in their learning. 
No matter your child's current reading level, don't be afraid to tackle books above their level together. Reading aloud is a great way to expose children to new words and interesting stories.
A love of reading is built on fantastic stories. Reading with you, or even listening to audiobooks, are great ways to encourage a love of books — especially if your child encounters frustrations while learning to read solo.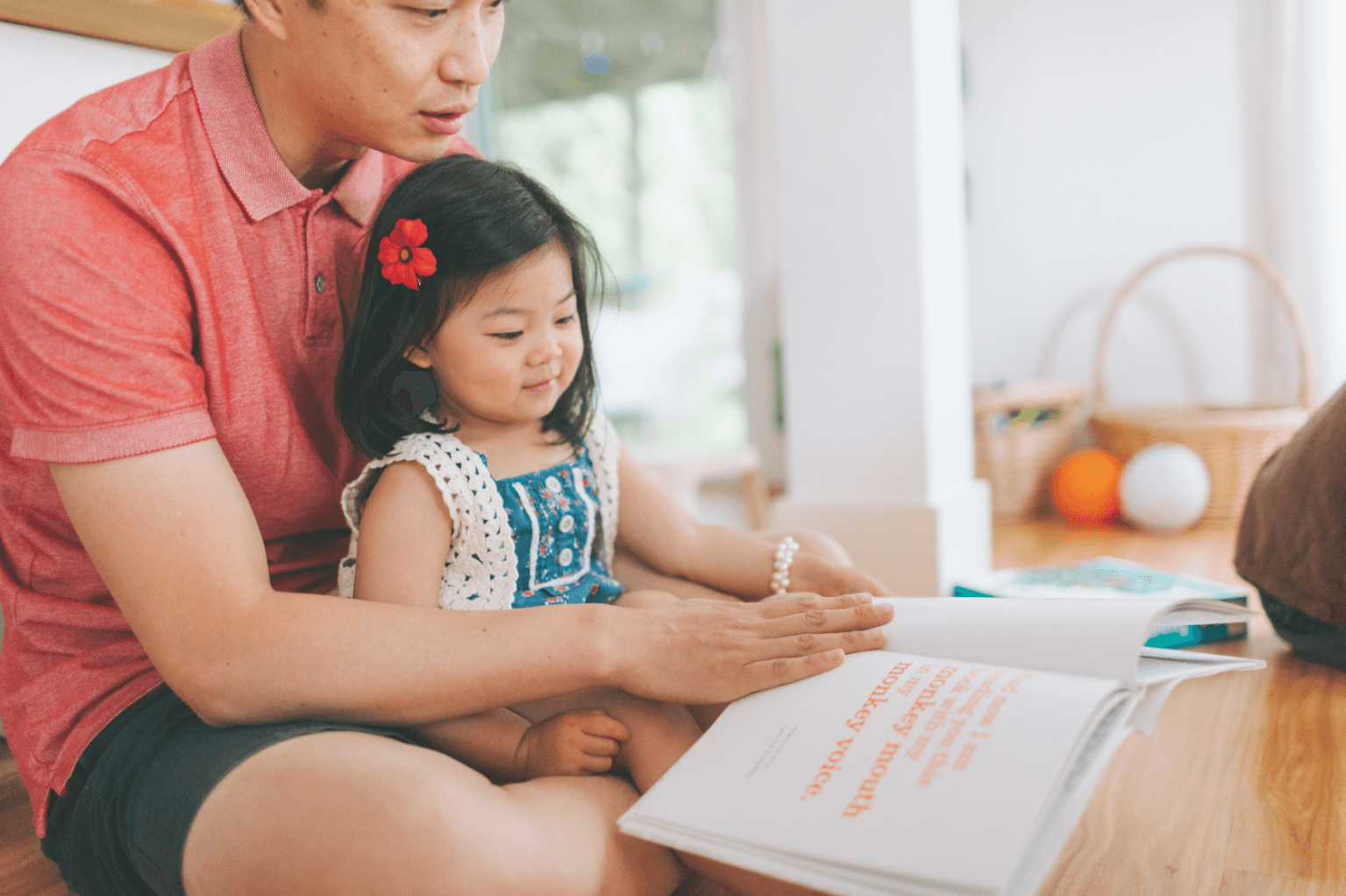 The 15 best online reading programs to help build comprehension
Here are our top 14 picks for online reading programs. From phonics instruction to vast digital libraries, these online reading resources will keep kids excited about learning! 
Prodigy's brand-new adventure introduces kids to a world filled with adventures, wishes and more ways to practice reading and language skills. 
As your child plays, they'll answer questions that help them gain more energy. Players can use their energy to gather resources from an open world, craft items, earn coins and build their very own village!
Prodigy English is a great way to motivate kids to practice their language skills in a fun, engaging environment. Create a free parent account to get started today.
Price: Free, with optional paid Membership
Sign up now
Starfall is an excellent reading program for younger students, from pre-k through 3rd grade. It uses cute animated characters, songs and interactive games to teach phonics basics. 
Starfall is particularly great for helping kids with reading challenges, such as dyslexia. It's untimed and stress-free, and uses plenty of positive reinforcement to help build up childrens' reading confidence. 
Price: access some free content, or unlock all resources for $35 USD per year.
If your child is starting to read on their own, give them access to unlimited books with the Epic reading library. Epic is great for beginning readers, and will grow with your child as their reading improves. 
This online tool recommends books based on your child's reading level and interests. It offers a selection of "read to me" books, with an easy-to-use dictionary feature to help their skills grow. Your child will be encouraged to continue reading as they earn badges for their achievements!
Price: basic membership includes one free book every day. Unlimited plans are $9.99 USD per month or $79.99 USD per year.
You know the importance of reading aloud to your kids, but some days it's hard to find the time. Not to worry — with Storyline Online, your child can enjoy books read by some of the biggest celebrities in Hollywood.
Each story includes an animated video to accompany the actor. There's also an included activity guide to help you discuss the story together!
Price: Free
This reading program's educational games cover a wide range of subjects, including early reading and language arts. Explore games by subject and age level, from pre-k to 6th grade.
Some features are available for free, but for ad-free play and an improved mobile experience, you'll need a premium plan. Luckily, the website lets you explore all of its learning games before committing to a paid plan.
Price: ABCYa offers a free plan with ads, or purchase a premium plan for $9.99 USD per month or $69.99 USD per year.
If you're a teacher or a homeschooling parent, you need to explore this reading website. 
ReadWorks has a variety of engaging, well-written text to correspond with whatever your K-12 child is studying. These topics cover both non-fiction and literary assignments, complete with question sets and vocabulary practice.
And if your child is struggling with reading, ReadWorks provides a feature called StepReads. This presents the same information as the original text, but in a simpler way. Instead of "dumbing down" the topic, ReadWorks teaches the same material (including vocabulary words), no matter your child's reading level. 
Price: free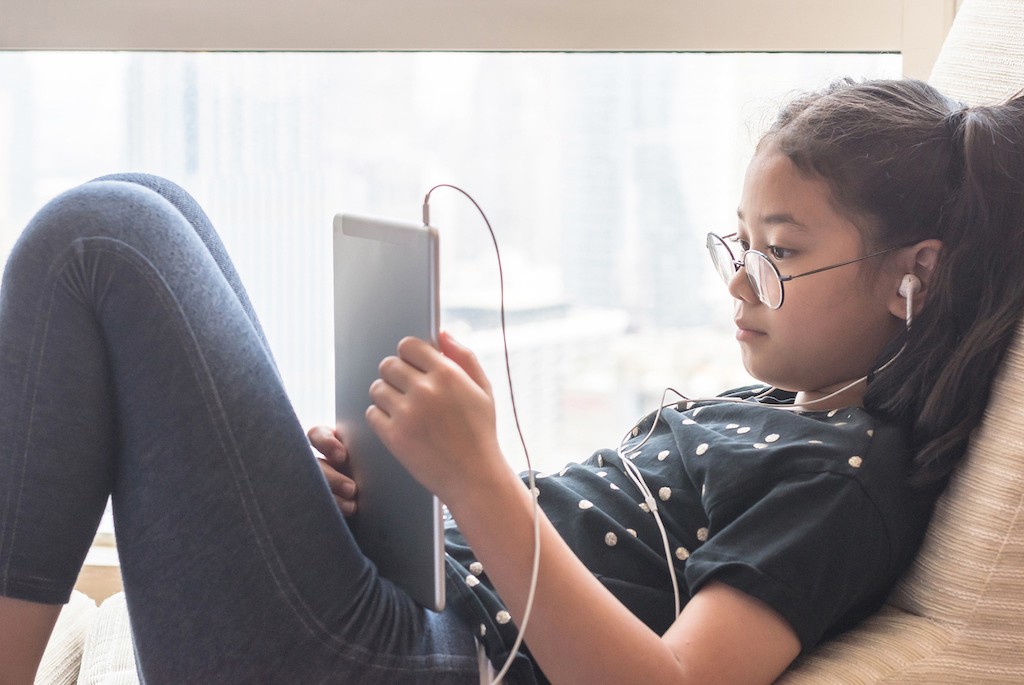 StoryPlace is designed to bring the library story time experience home. Perfect for pre-k children, this reading website combines stories with movement, activities and songs. 
The videos accompanying each book are bright and colorful, and a crafty hands-on activity is suggested with each story. If you have littles, give this free resource a look.
Price: free
If you want to help your child learn to read, visit Oxford Owl for some amazing, confidence-boosting guides for parents. These guides break down how phonics works, share learning at home tips and explain reading comprehension milestones from pre-k to age 11. 
And don't forget to explore their free digital library with a huge variety of tablet-friendly reads!
Price: free
PebbleGo is a research resource for early elementary children. It has a variety of texts on animals, science and history with a read-along feature for struggling readers. However, this online resource requires a school sign-on code. Check it out and suggest it to your local school to gain access to this wonderful online library.
Price: available at home for free with plans available for a schoolwide subscription.
If your struggling reader loves a good story, keep that love alive with audiobooks.
From classic fairy tales to Greek myths, your child can explore the world with a wide variety of audiobooks from Storynory. 
Each book includes a transcript so kids can follow along. The website has quite a few ads, but all stories can be downloaded to keep your child listening ad-free. Or try their app for an ad-free display. 
Price: free 
Vooks wants to help your child get excited about reading. It combines great stories with beautiful animation to help your child discover the magic of books. It's the healthy, ad-free screen time you need. 
Price: sign up for a 7-day free trial, then pay $4.99 USD per month or $49.99 USD per year.
Khan Academy is still one of the best online learning resources for, well, anything.
For early readers, explore the new Khan Academy Kids! This self-paced, personalized program is perfect for little ones ages 2 to 6. 
Or if your older child is looking for extra reading help, head to the original Khan Academy site. You'll find personalized reading instruction for your 2nd grader and beyond. Practice reading comprehension in a self-paced, safe place and watch them grow. 
Price: free
Not everyone learns to read at the same time, and some people encounter more barriers to reading than others. Bookshare knows the most important thing is to enjoy the books and learning, no matter the format.
Bookshare provides audiobooks, with highlighted text, to its learners. Its library offers over a million titles to choose from, accessible on almost any device. 
Price: free for qualifying US students. Learn more on Bookshare's website. 
This engaging reading website offers hundreds of interactive games, books, videos, and printables — all for free!
With popular titles (including those from the much-loved Diary of a Wimpy Kid multi-book collection), your pre-k to 8th grade child will have plenty to read and enjoy.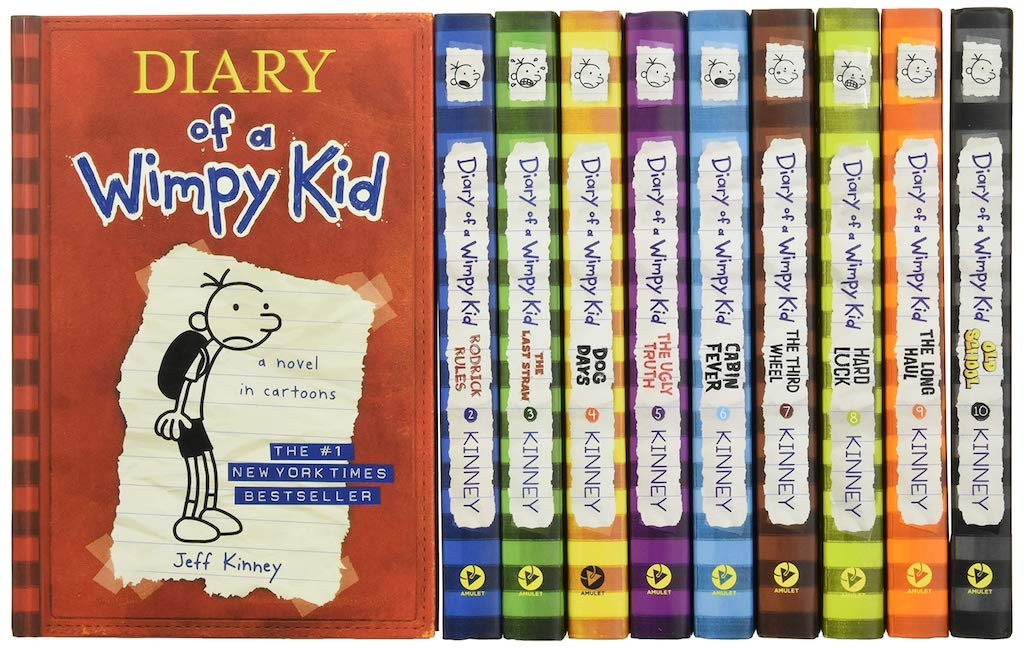 Browse by grade level and find what you need to keep your child engaged and learning at home.
Price: free
Powered by the National Council of Teachers of English (NCTE), this online reading program is full of amazing resources that are sure to excite homeschooling parents. 
Search by grade to find a great curriculum full of extensive lesson plans, activities and printables — all ready to go for your K-12 child. 
Price: free
How to encourage struggling readers
Every child's reading journey looks different. For some, reading just takes longer to click. 
Keep your child encouraged and promote a love of learning with these tips.
1. Use picture books and visualizing
Even if your child is getting older, picture books will always have their place. Using pictures to improve understanding is a great way to boost your child's reading confidence.
2. Use audio stories
Books tell amazing stories. From fantasy to nonfiction, there's so much to learn from a great book. Play audiobooks as your child learns to read, to keep them interested in everything books have to offer.
3. Track student progress
It's too easy to miss the steps your child has made towards reading if they're struggling and behind their peers. Take some time to celebrate their progress as they figure it all out.  
4. Practice reading aloud
Many kids get nervous reading out loud to others. Encourage your child to practice with you to improve their reading skills. And continue reading out loud to your child to help them gain confidence.
5. Use quizzes and make them fun
If your child is struggling with reading comprehension, find out what's not sticking with fun, trivia-style quizzes. 
Have prizes ready (ice cream is always a hit), celebrate correct answers with dance parties, and learn together as your child increases their comprehension skills.
6. Encourage kids to teach others
If you have pre-k kids in your home, or friends with younger children, get together for a child-led story time.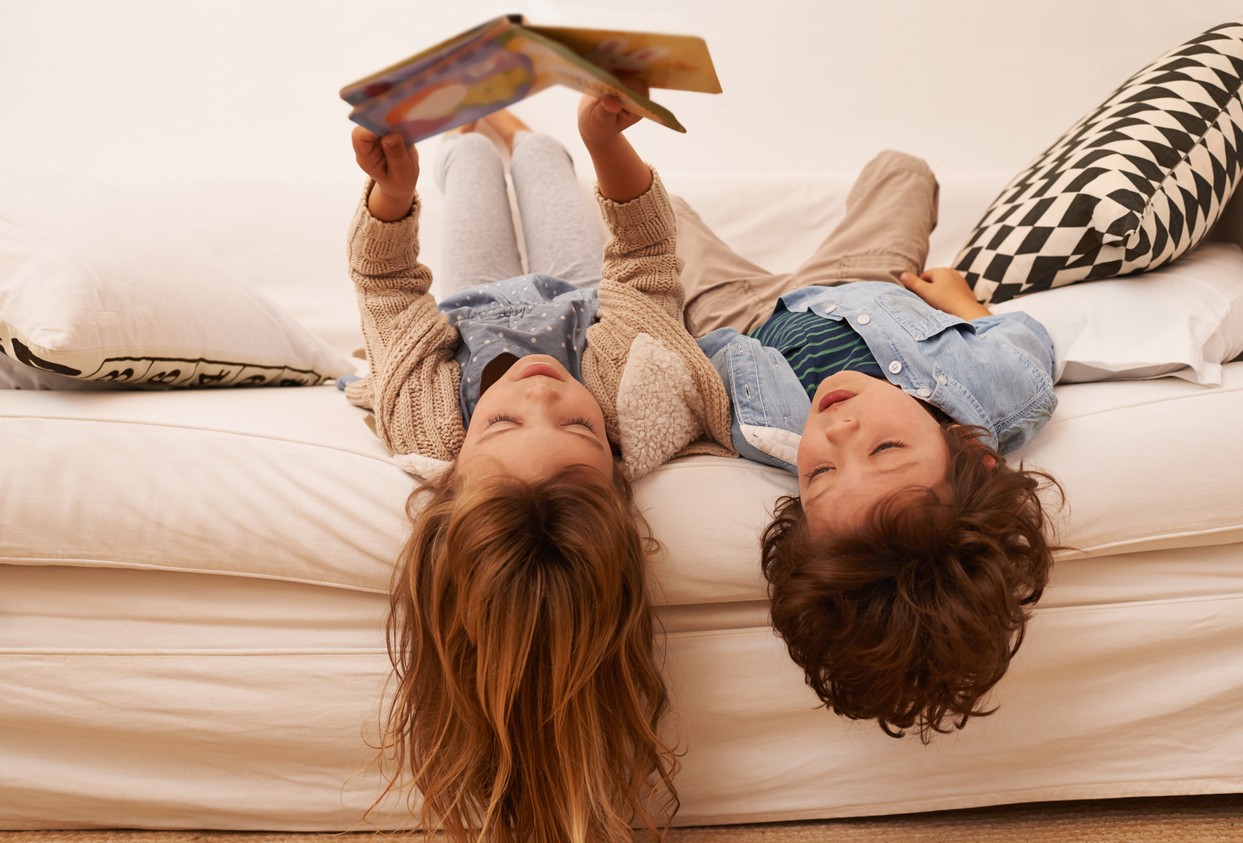 Reluctant and struggling readers sometimes need a reminder of how far they've come. Suggest acting out the story as they go, to keep everyone active and increase comprehension.
7. Use questions and answers
Read together to help their reading stick, stopping often to review story highlights. 
Ask questions like, "how do you think this character is feeling?" or "what do you think will happen next?" to avoid them shutting down or just repeating back the words on the page.  
Use educational games to improve reading skills
Technology is a huge part of today's educational landscape. Children are learning more online than ever before, and multi-sensory, interactive resources are perfect for learners of all types. 
Want more online resources to help your child develop their reading skills? Try Prodigy English!
In this all-new adventure, kids can explore and create a world of their very own as they meet new characters, earn coins and build a home. Create your free parent account today!
Sign up now