Refer Fellow Teachers, Earn Free Memberships!
All Posts

Written by Richie Saltzman
Are you a parent?
Parents get their own extra benefits when they gift their child a Membership.
See the benefits
What's better than free, right?
Did you know you can share Prodigy in a couple of clicks and help make math engaging for more teachers and students?
What your students will get: A free three-month Membership!
What teachers you refer will get: Their new favorite online math platform
Before you share Prodigy, sign up for your free teacher account.
Sign up now
How it works 👇
Click "Share Prodigy!" or the drop-down menu next to your name in your teacher dashboard to find the Share Prodigy referral link:

Click either of the "Share Prodigy" buttons in the menu bar.
Once you do that, you'll land on the page pictured below.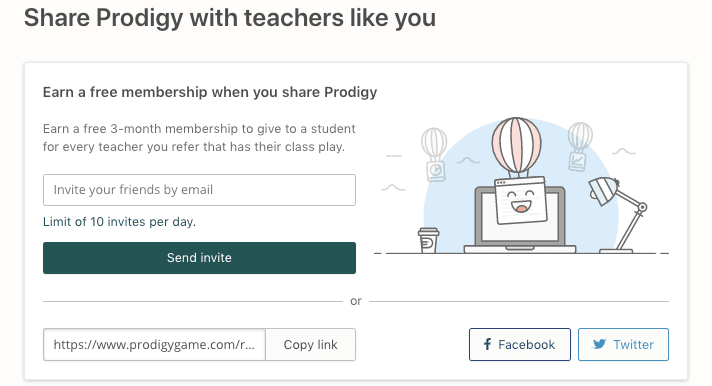 There are two ways you can share Prodigy with fellow teachers:
Invite your friends by email — Simply input an email and click "Send invite." You can do this up to 10 times per day.
Invite your friends manually — Share your custom referral link any way you choose. Want to post it on Facebook or tweet it on Twitter? Click the social media buttons and it will generate an automatic post for you.
It's that simple!
For every teacher who registers through your link and has his or her class play Prodigy, you'll get a free 3-month student Membership.
Log in to your teacher account now to start sharing Prodigy and earn rewards.
Earn your free memberships now!
What value does a Membership provide?
Why are free Memberships a huge win for you and your students?
Benefits for students
Memberships don't change the educational experience for students. Instead, they provide Prodigy players with tons of extra in-game features, game areas and rewards to make math practice much more engaging!
A better in-game experience means kids will actually want to learn math for longer.
This can motivate them to:
Answer more math questions
Master standards-aligned math skills more quickly
Feel more confident in their math abilities and ready to take on new challenges
All this can help your students develop a growth mindset and motivate them to succeed, even beyond the school year!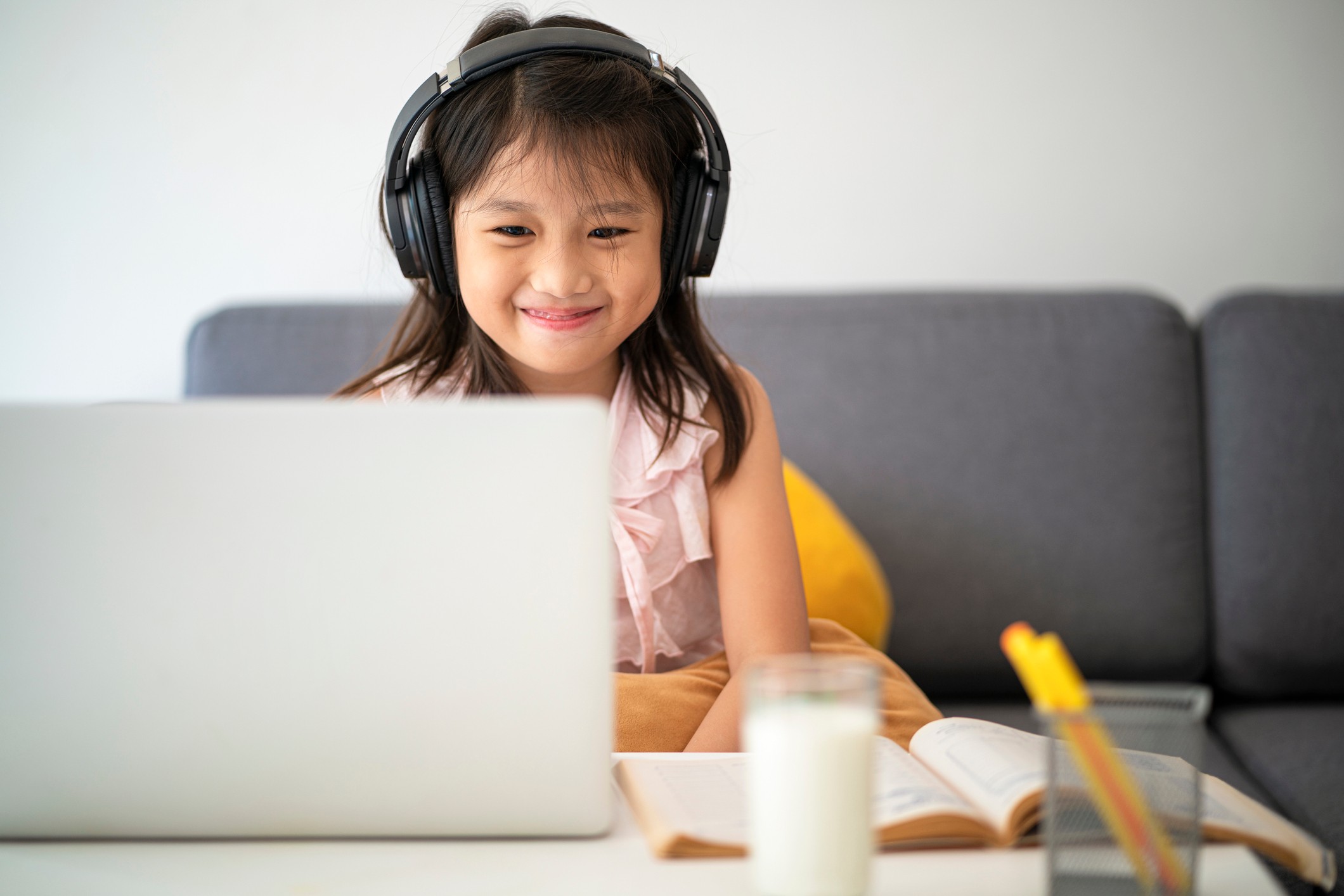 Benefits for parents
Your students aren't the only ones who will luck out from free Memberships!
Memberships also provide parents with extra parent tools and reports, to help them support their kids from home — even if they're learning in your classroom.
This means:
Keeping their child more motivated to learn more at home
More insight into the math content you're teaching at school
A better understanding of their child's unique strengths and learning needs
Benefits for teachers
For educators like you, these student and parent benefits can lead to:
Better communication with parents
Higher learning engagement during math class, station rotations and more
More data for your Prodigy teacher reports, to help you assess students and guide daily instruction
Make math lessons fun for students and easy for you!
Prodigy Math is a game-based learning platform for students in grades 1 to 8. Not using Prodigy Math Game in your classroom yet? Prodigy's free teacher tools help you:
Align in-game adventures with classroom lessons
Collect insights into student progress and learning gaps
Send differentiated content and assessments in just a few clicks
Sign up today to help your students love learning!
Create my free teacher account now