How to Use Prodigy's Report Card as a Parent
All Posts

Report card season can be a tense time for many kids and families.
But how helpful are these reports?
One of the biggest problems of traditional report cards is that they only come out a few times a year, and usually following a final test or assessment. This means that if your child was struggling with a topic at school, you might only find out about it long after the teacher had finished teaching it.
And when this happens, you and your child may feel they're always having to catch up so they don't fall behind.
But let's imagine you were able to get a monthly summary on your child's progress in a subject like math. This way, you'd be able to spot any possible issues and jump in to give your child a helping hand without it becoming a problem.
That's where the Report Card feature in Prodigy Math comes in to support you and your child!
Updated every month, Prodigy's Report Card lets you:
Find out what your child's strongest and weakest areas are
See how your child is progressing through their math curriculum
Know how many questions they've answered correctly and incorrectly
If you'd like to start using this tool to help your child succeed in math, read on. We've also added some tips on what to do if your child's report card suggests they may need a helping hand!
How to access your child's Report Card in Prodigy
To access your child's Report Card, first make sure:
1. Go to your Parent Dashboard
Log in to your parent account. This will take you to your Parent Dashboard, where you can access your child's Report Card and other useful parent features.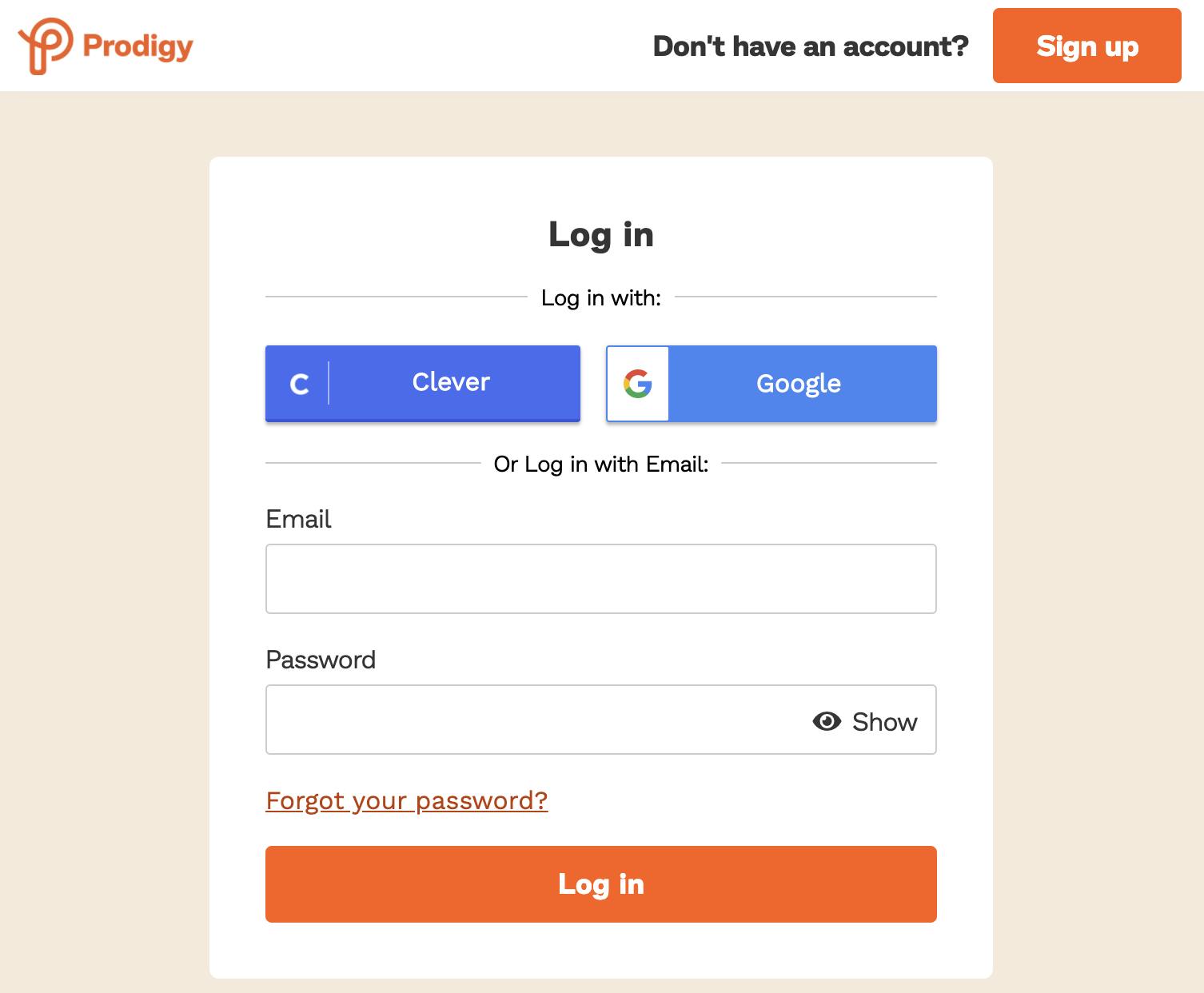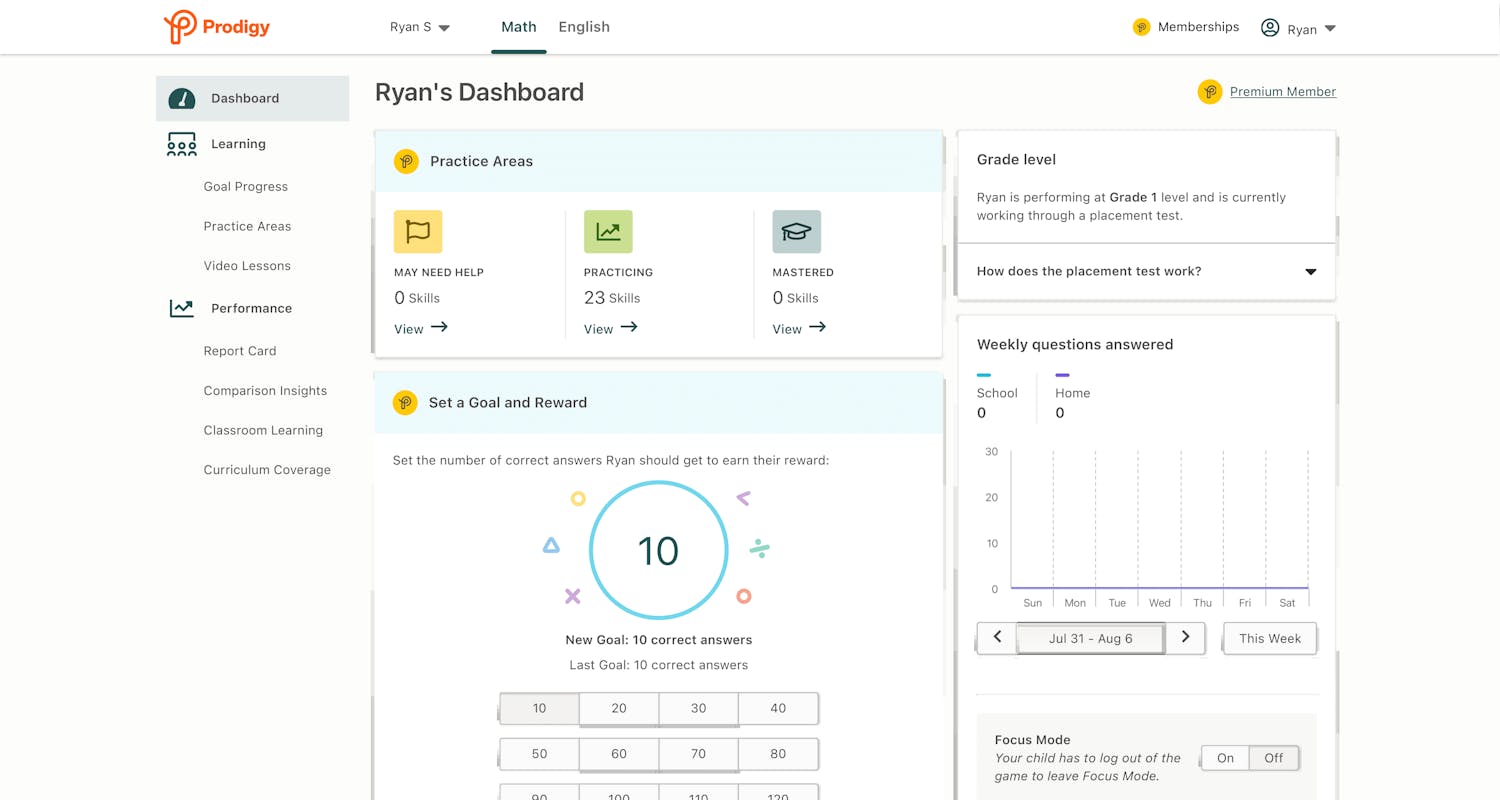 2. Select Report Card under the Performance section
Your child's Report Card is found under the Performance section of your dashboard. Here, you'll be able to see their progress in the last month and what skills they've been practicing.

Report Cards become available at the start of every month. You'll also be notified by email about your child's Report Card once its ready.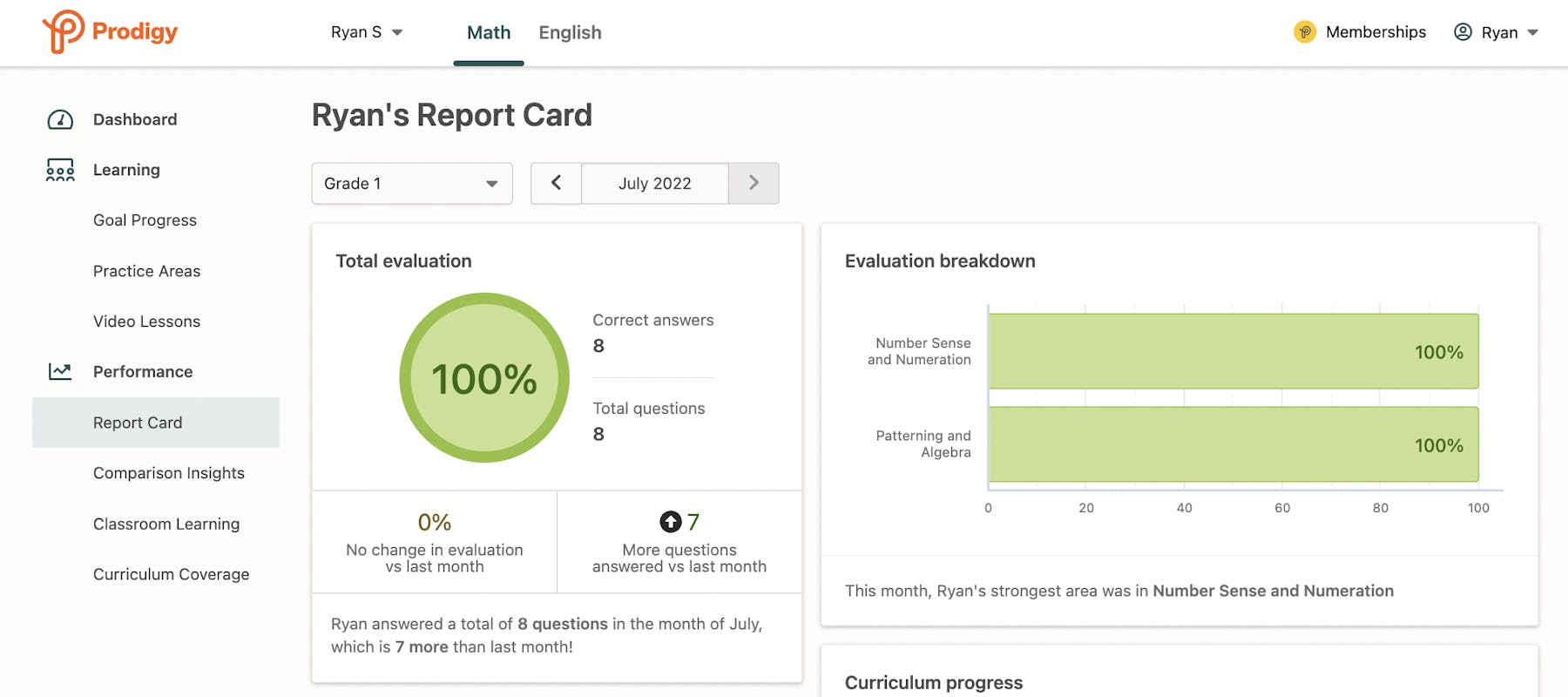 3. Change the grade and date (optional)
As well as seeing your child's progress from the last month, you can also go look back at previous Report Cards and even view their progress per grade level.
To do so, simply adjust the grade or date buttons at the top of the Report Card.

Tips for using the Report Card tool
Now that you know how to see your child's Report Card in Prodigy Math, here are some tips you can use to support your child even further!
1. Check in on their Classroom Learning
Does your child also use Prodigy Math at school? If so, you may be able to see how they're doing in class with the Classroom Learning tool.
Classroom Learning lets you follow your child's learning progress as they encounter new topics in the classroom. So if their teacher sets them an assignment to complete in class, you'll be able to see how your child did in it.
Classroom Learning can unlock some pretty useful insights that you can use to better support your child.
For example, it can help you understand whether or not your child originally understood a math concept taught in class and make it clearer for you to know how to support them.
You'll also be able to see what in-class assignments are coming up and what math skills they'll test too!
See how to use Classroom Learning
2. Set them a Goal and Reward
Did your child's Report Card show a dip in their performance? Don't worry, nearly every child runs into a topic they find tricky, especially in a complex subject like math.
One way to help them get back on track is to set a Goal for them to achieve in Prodigy Math.
Goals are a Parent tool that lets you pick a number of questions for your child to answer correctly in the game. Then, once they've reached their Goal, they'll get an in-game Reward!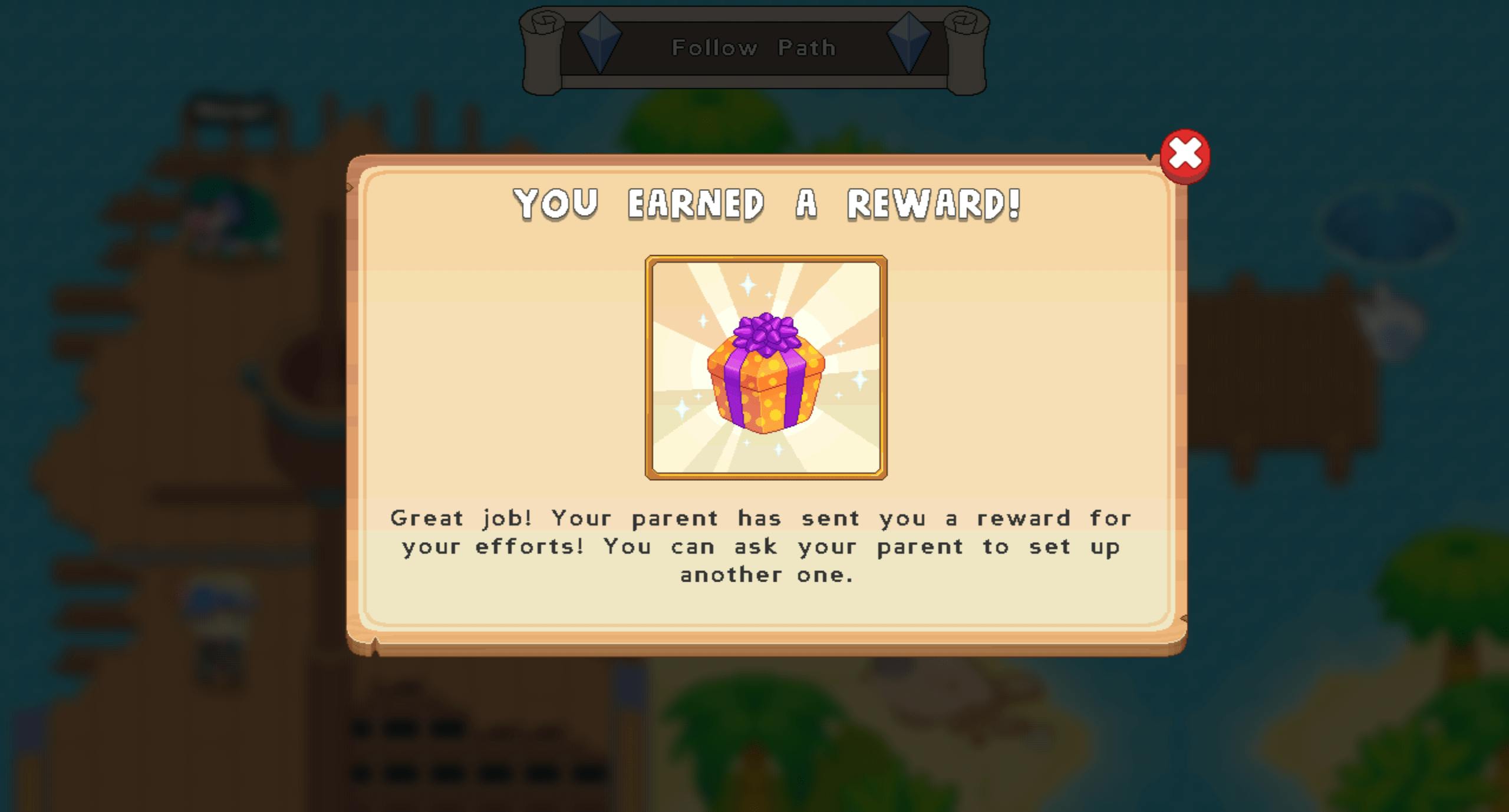 And if your child has an Ultimate Membership, you'll be able to choose what Reward they get, like new outfits, wands, currencies and even an in-game Pet!


See how to set a Goal and Reward
3. Get extra support with Practice Areas
As well as setting Goals for your child, you can also use the Practice Areas tools to support your child's math progress offline too.
Practice Areas let you know exactly what skills your child is struggling with and give you resources to support them.
It's especially useful if you don't feel comfortable teaching math to your child or if your child is being taught different methods to solving math problems than the ones you learned at school.
Practice Areas include:
Video Lessons – access a whole library of teacher-made clips that explain math concepts
Practice Sheets – get worksheets with exercises based on your child's skills (with coloring activities for added fun!)
Frustration Detection – learn what skills your child is finding particularly difficult to answer (Ultimate Members only)
See how to use Practice Areas
Have you tried our newest game?
Game-based learning has now leveled up with Prodigy English. In this creative online game, kids gather materials and craft their very own world – all while they master key reading and language skills!
See the game