New Year, New Us: How to Get the Most Out of Your Prodigy Partnership This Year
All Posts
A new school year means new possibilities and opportunities — but this year is a little different. Prodigy is here to support school leaders as you set up successful remote learning environments, fill knowledge gaps or even welcome students back to transformed classrooms. 
We're imagining a world where students and communities are empowered to learn and grow. And with a brand new look and stronger voice, we're better equipped than ever to make education more engaging, equitable and accessible.
Prodigy Education
We've grown a lot in the past nine years, and now it's time to turn the page on a new chapter. That's why we're changing our name to Prodigy Education. 
Prodigy Education reminds us that learning isn't just facts and figures — it's the community of school leaders, teachers and parents that work together to lift students up and help them succeed. 
While students stay engaged and learn to love math as they explore the Prodigy world, educators and school leaders like you are using powerful and easy-to-use tools to benchmark student data, differentiate in-game content and boost academic achievement. 
Our new name reminds us that we're committed to re-imagining education for the better, and not being content with the status quo.
Prodigy's new look
In preparation for the new school year, we're putting our best foot forward. We've got fun new colors and fonts, and a brand-new logo we can finally share with you.
Our new logo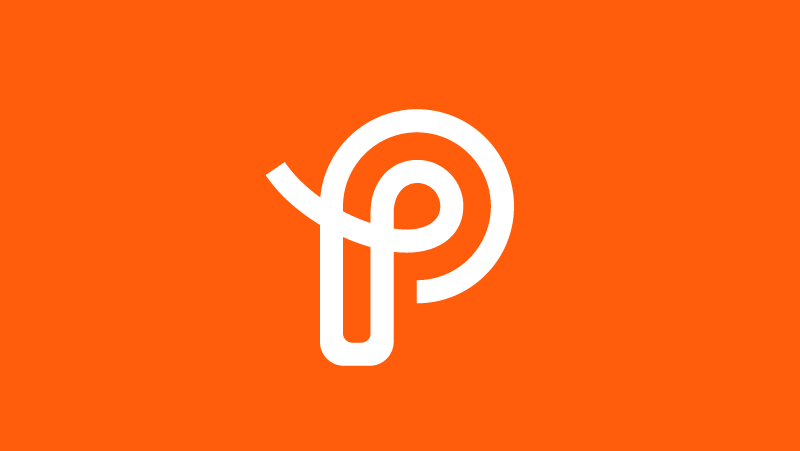 We're always looking for imaginative ways to support students, no matter where they are on their learning journey. 
Learning is a lifelong process, and our logo — called "The Path" — grows from small to large to symbolize the growth mindset we hope to instill in every student. It also represents the twists and turns every learner faces as they master new skills. 
Fun new colors and style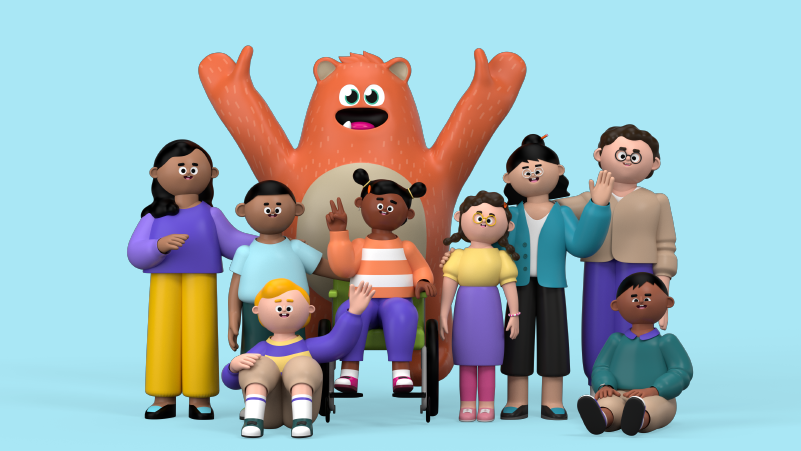 We're optimistic about the future, and want our colors to reflect our passion for education and help us stand out from the crowd.
Our new color, Prodigy Orange, is part of an exciting new range of colors that will allow us to express ourselves and become a bright light in the world of education.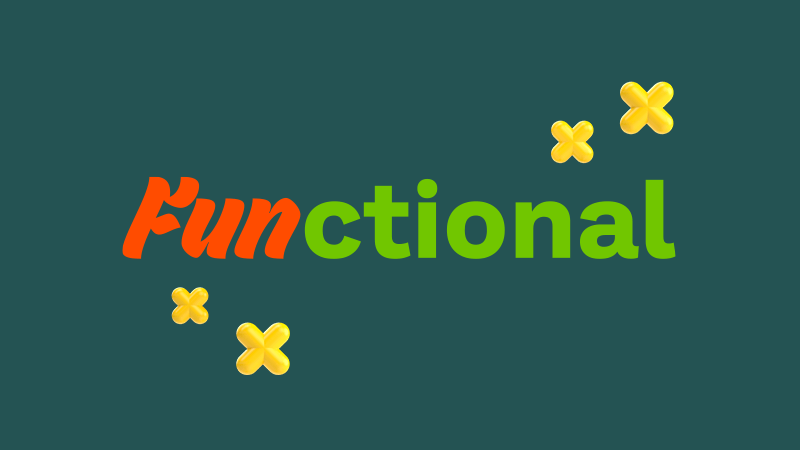 Our two new fonts reflect our unique approach to making education effective and engaging.
Prodigy Sans is a simple, efficient and elegant sans serif that we've made free for anyone to use.
Quick is a hand script font that showcases the imaginative and optimistic energy we — and school leaders like you — bring to learning, day in and day out.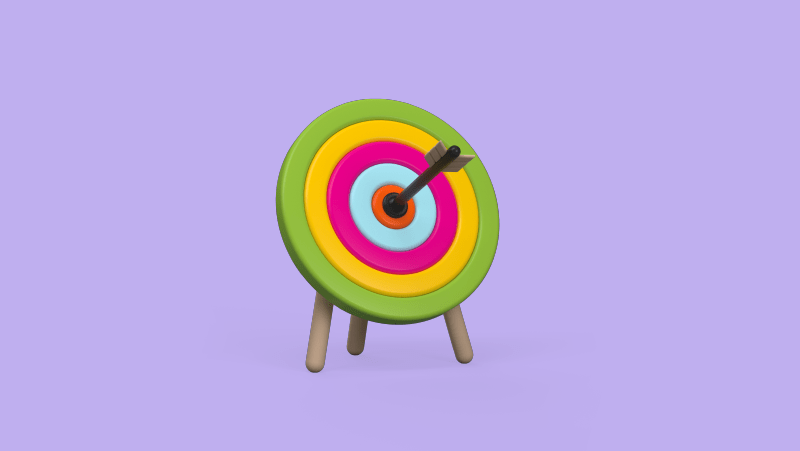 Our new 3D illustrations help us adapt to a world that's in a constant state of change. With a little extra pop, they remind us that innovation and accessibility in the world of education is key. 
Ed, all grown up
Ed has always been a friendly face, congratulating students when they answer questions correctly and encouraging them to try again.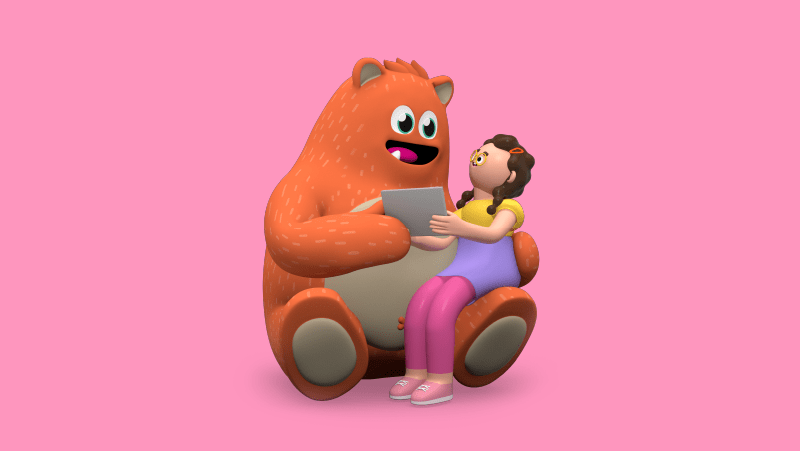 Ed's got a new look for the new school year, but don't worry: Ed's still here to help students on their learning journey, to cheer them on while they build new skills and brush up on old ones after a long time away from the classroom.
Learning something new can cause anxiety, but Ed helps instill confidence in every student so they can love learning.
Learn more about Prodigy's new look
Teacher tools and actionable data, for Prodigy Partners only
Back-to-school looks a lot different this year than it did last year, and you're working hard to find effective solutions for student learning. 
Whether you're focusing on filling learning gaps, creating remote learning solutions or getting your school ready for in-person instruction, Prodigy is here to support you and your teachers with tools that make it easier to: 
Empower teachers to easily differentiate math content and monitor progress
Analyze benchmarking data and get insights into your building's curriculum mastery by grade
Create safe and engaging learning environments for students, no matter where they're learning from
Our Prodigy Partnership program gives you access to teacher tools, training and a personalized admin dashboard so you can better support students and teachers in your school. 
Getting ready to head back to the classroom or start remote learning? Make sure to take advantage of all our Partnership benefits!
Invite parents to get involved with their child's learning — Learning is a community-wide endeavour, and now our new parent invite tool allows teachers to invite parents to join Prodigy and support their child's learning journey in just a few clicks. 

Access effective, personalized teacher training — Empower your teachers to get the most out of Prodigy and book your live webinar training today. Plus, your teachers all get access to our brand-new Teacher Certification course, which they can complete at their own pace.

Benchmark student data with your school leader dashboard — Want to spot learning gaps and combat COVID slide in your school? Head to your school leader dashboard to see the skills that students practiced over the summer, and keep checking in as students return to class to understand progress and opportunities. 

Get students excited to start learning again — As a Prodigy Partner, there are lots of ways to get students excited for back-to-school, even in these unusual times. Contact your Customer Success Manager to set up a school-wide tournament, where classrooms can compete virtually to answer the most math questions and win prizes.
Log in to my school leader dashboard today
Join Prodigy's Partnership program today
Not a Prodigy partner? Join today for access to:
School-wide math tournaments that engage students
Personalized training and support for all your teachers
A custom dashboard to access data-rich reports from the student to school level
Exclusive teacher resources and tools, including Focus Mode, Co-teaching and a Mastery Report
Fill out the form below to find out how Prodigy can support remote and in-person student learning for your entire school!
We can't wait to partner with you!