Happy Teacher Appreciation Week! [Letters to You, from Prodigy]
All Posts

Teachers
Help inspire your students to love learning with Prodigy's online learning platform.
See how it works
Dear teachers, 
Happy Teacher Appreciation Week! Here at Prodigy, we wanted to share with you how grateful we are for your continued work and support. 
For many of you, the spread of COVID-19 has turned your jobs upside-down. Instead of teaching students in the classroom, you've transitioned to online learning — in many cases, for the first time in your careers. 
Never before has more been asked of you, and we're in awe of how you've all stepped up to the challenge!
We've all heard stories of teachers going above and beyond to support their students during this crazy time, whether that's setting up video lessons, getting creative with your assignments or even driving around town to hand-deliver homework and resources to your students. 
Without the passion and dedication of teachers like you, Prodigy wouldn't be where (or what) it is today. You've shared Prodigy with your colleagues, given us valuable feedback and -- most of all -- helped your students discover a love of learning. 
We can't thank you enough. But, maybe these thank-you letters from teachers at Prodigy make your Teacher Appreciation Week a bit more special.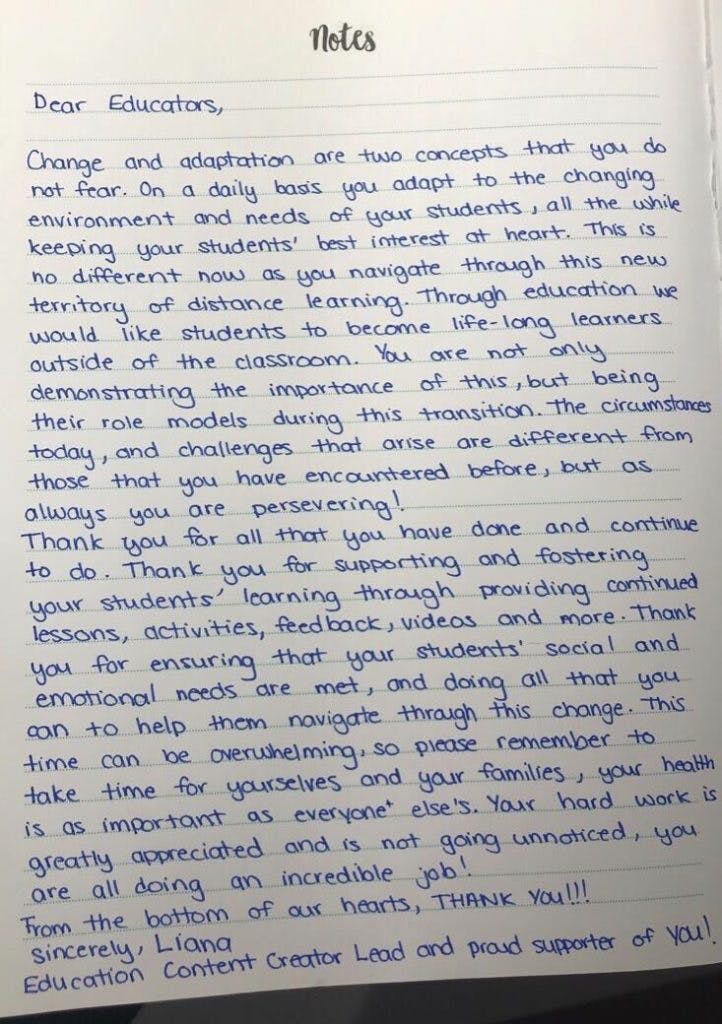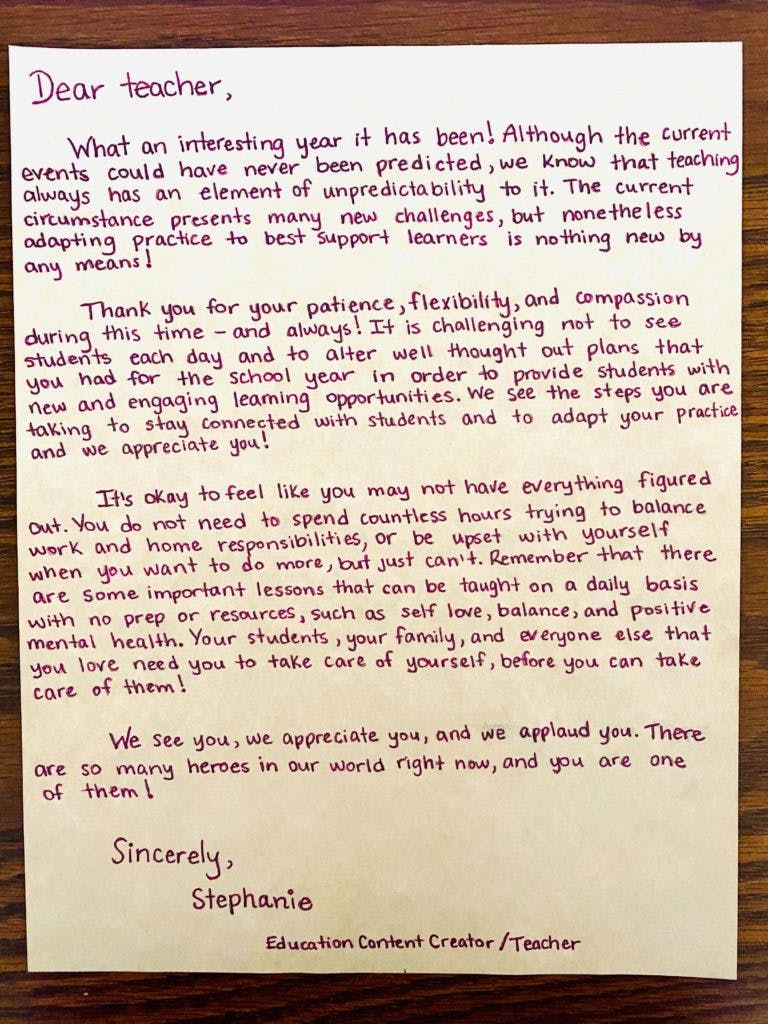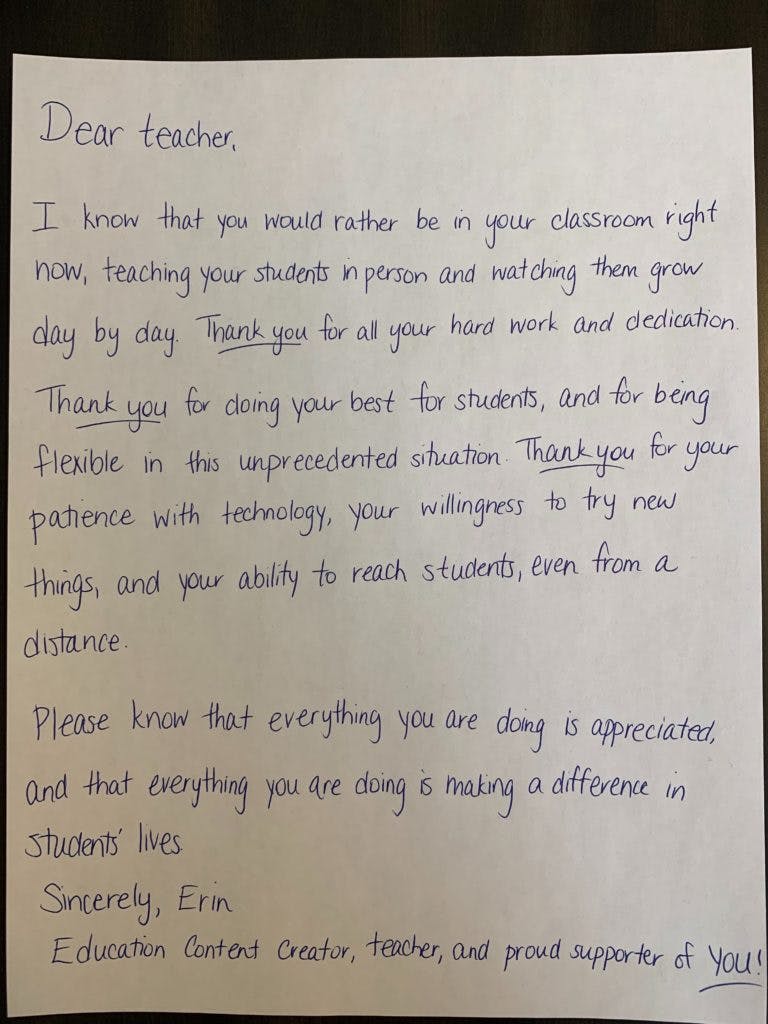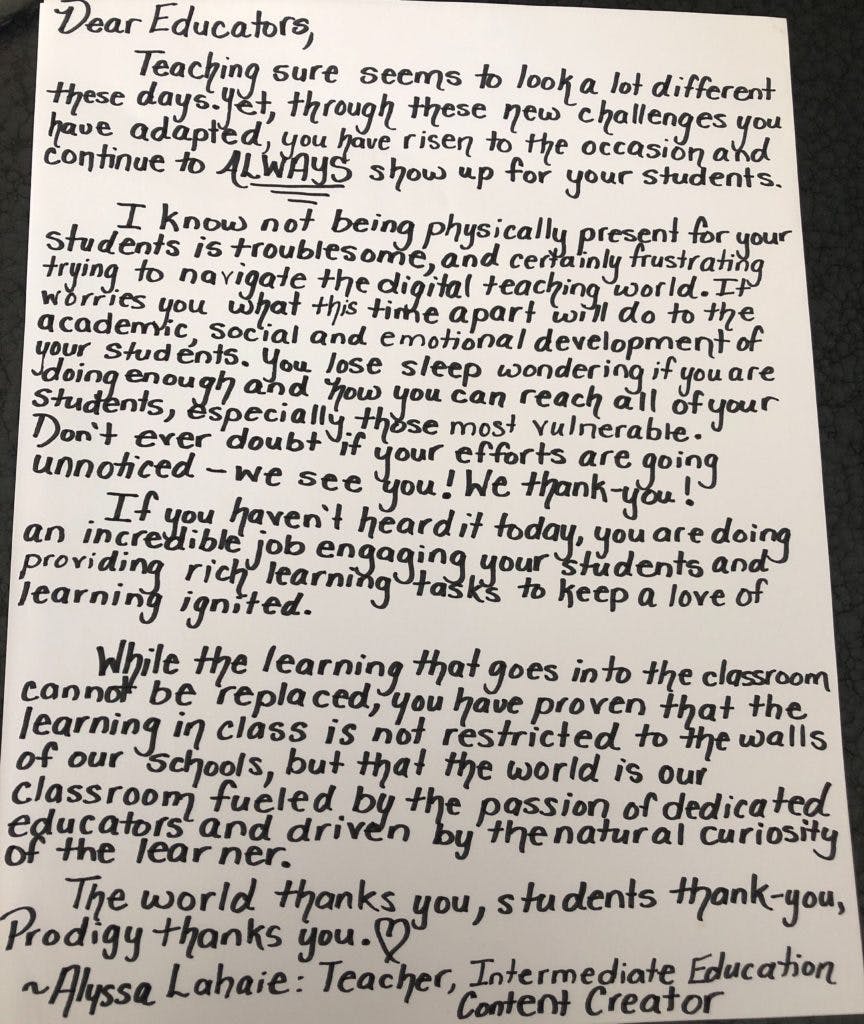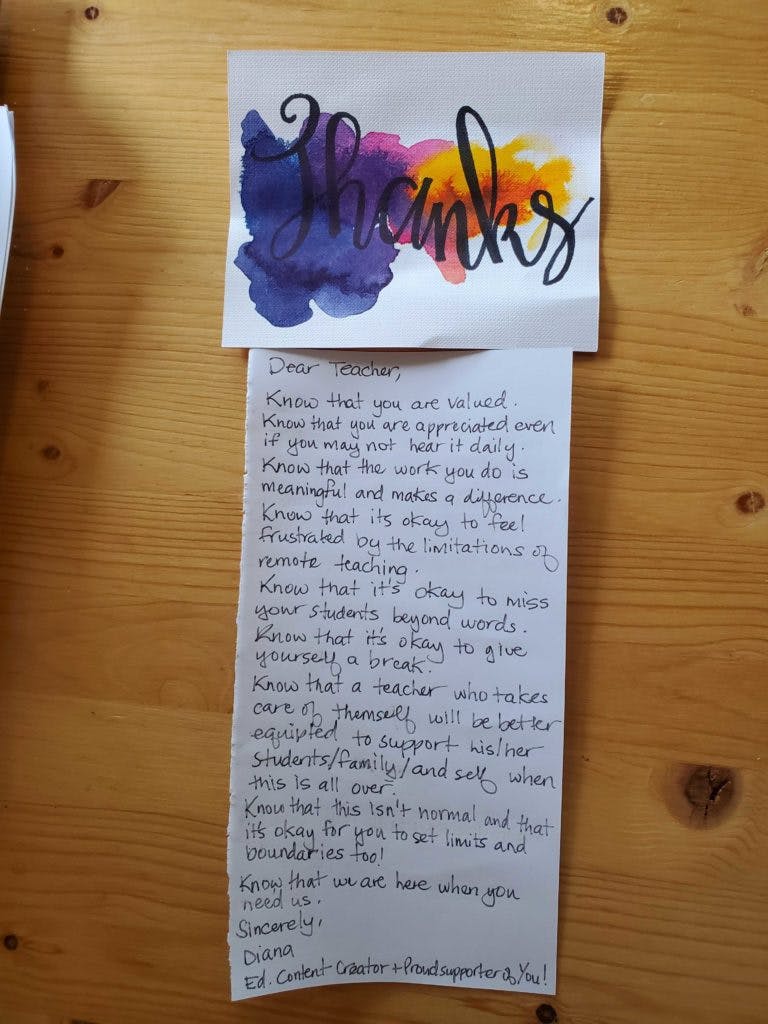 This is us, saying thank you for everything you've done and everything you're doing. Keep it up!
The Prodigy Team