10 Best Online Tutoring Websites for K12 in 2022
All Posts

Could your child benefit from extra one-on-one support? Does your child have a negative attitude toward learning and school? Would you like them to improve their academic performance? Do you feel unable to help your child with homework?
There are many reasons why parents like you are considering online tutoring websites for their children. And it's perfectly okay, because a "one size fits all" approach to education simply doesn't exist.
Using an online tutoring website is not only convenient. It also helps:
Boost children's confidence
Personalize their learning experience
Increase their skills, comprehension, scores and grades
Great -- we're both on the same page. But you may be wondering, "Where do I start?"
Fair question. Just type "best online tutoring websites" into Google and it's no wonder this search can be overwhelming and time-consuming.
Well, you're in luck!
We've researched dozens of tutoring websites and compiled a list of the most high-quality ones, so you don't have to.
10 Online tutoring websites you should consider
After plenty of research, we've narrowed our shortlist down to 10 online tutoring websites.
Each website has its own strengths, so you'll want to find the one that's the right fit for your child's learning style.
To find the right tutoring website for your child, we recommend:
Exploring its curriculum – Check to make sure your child's subject area or curriculum is covered.
Setting a budget – Tutoring is an investment, so you'll want to make sure you can get the most out of it. But don't worry if you don't have a budget, we've included a free online tutoring website in here too!
Inviting your child to help choose a website – Involving your child in the decision-making process can help empower them in their education. Plus, you can spot which tutoring website is likely to engage them the most.
Ready to get started? Let's check out the 10 best online tutoring websites below:

A child company of Pearson Education, Smarthinking prides itself on providing on-demand access to tutors in over 25 subjects, 24/7.
Depending on your child's schedule and individual needs, they can choose to request drop-in tutoring for an immediate session, schedule tutoring in advance, or leave questions and receive a detailed response within a day.
Children will be able to review earlier tutoring sessions, which is great if they need to spend more time reviewing a certain topic. They'll also have access to a library of bonus study aids including 1,500 math tutorials.
Pricing: $24 for 1 Essay Submission up to $125 for 4 Hours of On-Demand Online Tutoring (all services valid for four months)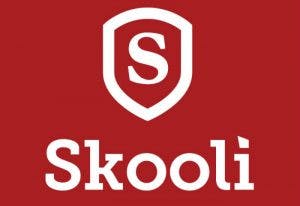 "Instant online math tutoring -- anytime, anywhere" is Skooli's promise. With the help of subject expert tutors, Skooli aims to help students learn difficult concepts in a digital classroom.
You or your child can sign up for free, with no subscriptions or monthly payments necessary. It's a pay-as-you-go model so you'll only ever pay for the time you use, whether your child needs help with one math problem or an entire unit.
After creating an account, your child asks their question and Skooli's system will connect them with tutors so they can find the perfect one. Then they'll enter the digital classroom for a personalized tutoring session.
Pricing: $0.82 per minute (15-minute minimum)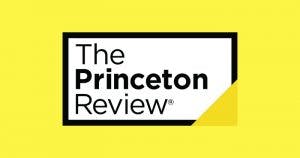 Remember Tutor.com? The Princeton Review acquired it to become one of the most popular websites for online tutoring, homework help and test prep.
Although The Princeton Review seems more geared toward higher education, it offers online tutoring services for elementary and middle grade social studies and middle grade math, for example.
Whatever your child's academic needs, its online tutors span over 80 subjects and can help you any time, any day of the week. And before making a commitment, your child can try a free session to make sure it's a good fit!
Pricing: Starting at $39.99 per month (1 hour/month)

This online tutoring website's goal is to "give your grades a boost" with online tutors who are ready to help 24/7. It also believes families should not have to go into debt to get their children help.
Whether your child needs a one-time question addressed or a repeating session, Chegg's system matches them with a tutor who specializes in the area of need.
Depending on your preference, there are two types of plans available: chat lessons via text, audio or video, or video calls with an interactive virtual whiteboard.
Pricing: $6.95 per lesson (monthly subscriptions starting at $14.95 per month)

Personalize your online tutor experience by browsing its top instructors! You can compare qualifications, find an hourly rate within your budget and read reviews from other children who have had specific tutors, before finally choosing one yourself.
Your child's online one-on-one tutoring sessions will happen in a digital classroom, which includes real-time video chat and an interactive whiteboard (as well as the option to download copies of it for later review).
Like Skooli, you only pay for the tutoring time you need. Wyzant also has something called the "Good Fit Guarantee" which promises if you don't love your first lesson, it's free.
Pricing: Prices vary depending on the tutor (on average, tutors charge $35-60 per hour)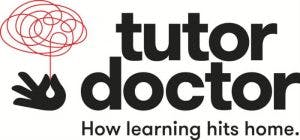 While Tutor Doctor is a brick and mortar franchise, it also offers online tutoring services which is great for families with busy schedules. Once your child is assessed, Tutor Doctor will match them with an experienced tutor from its vast network of 28,000.
Knowing every child learns differently, it also offers Tutor Doctor 24/7 -- an eTutoring extension that gives children in 3rd to 12th grade access to tens of thousands of practice materials like practice tests, example problems and study lessons.
Plus, when it's time to prepare for a test or they need to refresh their memory, your child will have access to all their recorded tutoring sessions.
Pricing: Prices vary depending on age, subject matter, geographical location (on average, tutoring costs $40-80 but this may be different for online tutoring)

Since 2004, Growing Stars has helped thousands of children achieve their academic goals. In addition to pairing your child with an appropriate tutor, Growing Stars makes itself aware of the child's learning style before getting started.
The tutor will follow the exact textbook your child uses in school to ensure the content is relevant and aligned to what they're learning.
Parental involvement in education directly affects a child's success. That's why you'll receive periodic reports about your child's progress -- so you can continue to be an integral part of their success!
Pricing: $80 per month (4 hours/month) or $128 per month (8 hours/month)
P.S. Did you know that Prodigy Math & Prodigy English also provide parents with reports on their child's learning progress? See how it works here!

At TutorMe, the mission is to make learning as convenient and effective as possible. In an attempt to only provide families with the best tutors, TutorMe's tutor acceptance rate is 4%, reflecting a rigorous screening process.
Across all grade levels, it boasts having tutors ready to help in over 300 subjects. In the digital classroom, your child will have access to a virtual whiteboard, screen-sharing and more, with all sessions recorded and saved for later review.
If your child requires help with a one-off math problem or a two-hour chemistry lesson, TutorMe can connect your child with their on-demand tutors in less than 30 seconds, 24/7.
Pricing: $1 per minute (pay-as-you-go), $39 per month (1 hour/month), $69 per month (2 hours/month), $119 per month (4 hours/month)

This online tutoring website acknowledges that every child learns differently and at varying paces, and has shaped its platform around that reality.
Sometimes your child only needs help with a single question instead of an entire lesson, which is why TutorEye offers one-on-one tutoring sessions and Homework Help. In the latter, you simply type your question and attach your file (if applicable), and get help "ASAP" or "Sometime Later."
In addition to high-quality online tutoring sessions and digital whiteboard with helpful features, your and your child can track progress on TutorEye's personal dashboard.
Pricing: $0.50 per minute (pay-as-you-go), $12.99 per month (30 minutes/month), $9.99 per month (1 hour/month), $7.49 per month (6 hours/3 months

As a non-profit organization, Learn to Be is on a mission to bring personalized one-on-one online tutoring to underserved youth around the nation. Its mission is rooted in the belief that all students deserve equal opportunity to be equipped with skills that will help them thrive.
After filling out the enrollment form and being accepted, the team at Learn to Be will find a tutor for you. Once matched, you and your child can work out a schedule that works best and then meet up to twice a week in their online classroom!
In total, Learn to Be has served 1,595 families and currently serves 569. It caters to what you can pay, so you'll be able to choose the best option for you and your child.
Pricing: Free, low-cost (pay what you can)
In summary: best tutoring websites
As you've probably noticed, getting set up on many of the best online tutoring websites has a simple and straightforward flow:
Create an account
⬇️
Get matched with and choose a tutor
⬇️
Attend tutoring session
⬇️
Review and repeat
Now, it's about finding the best online tutoring website that's perfect for your child.
Remember: each and every child learns differently and tutoring is one way to help yours if they need extra support. So, give it a try -- it could make a world of difference in your child's academic life and beyond.
Our hope is that this shortlist helps you along the way.
Create or log into your parent account on Prodigy -- the engaging, fantasy-based math platform used by over 100 million students, parents and teachers around the world. It's math practice made fun!
Create a parent account to join parents around who use Prodigy Math to support their kids as they learn math.
Sign up now