The 20 Best Tools for Virtual and Distance Learning
All Posts

Written by Melanie Arden

Teachers
Use Prodigy Math game to set engaging, differentiated math assignments for your students.
Create your free account
Over the past few years, virtual learning tools have transformed the way educators teach. Not only do these tools simplify lesson plan creation, they also facilitate communication and social interaction between your students.
Distance learning technology continues to grow at a rapid rate and helps teachers like you teach online effectively. Some tools make it easy for you and your students to stay connected, create interactive lessons and build secure campuses. 
No matter what you're teaching, there are multiple tools to suit your individual needs.
What is distance learning and why is it important?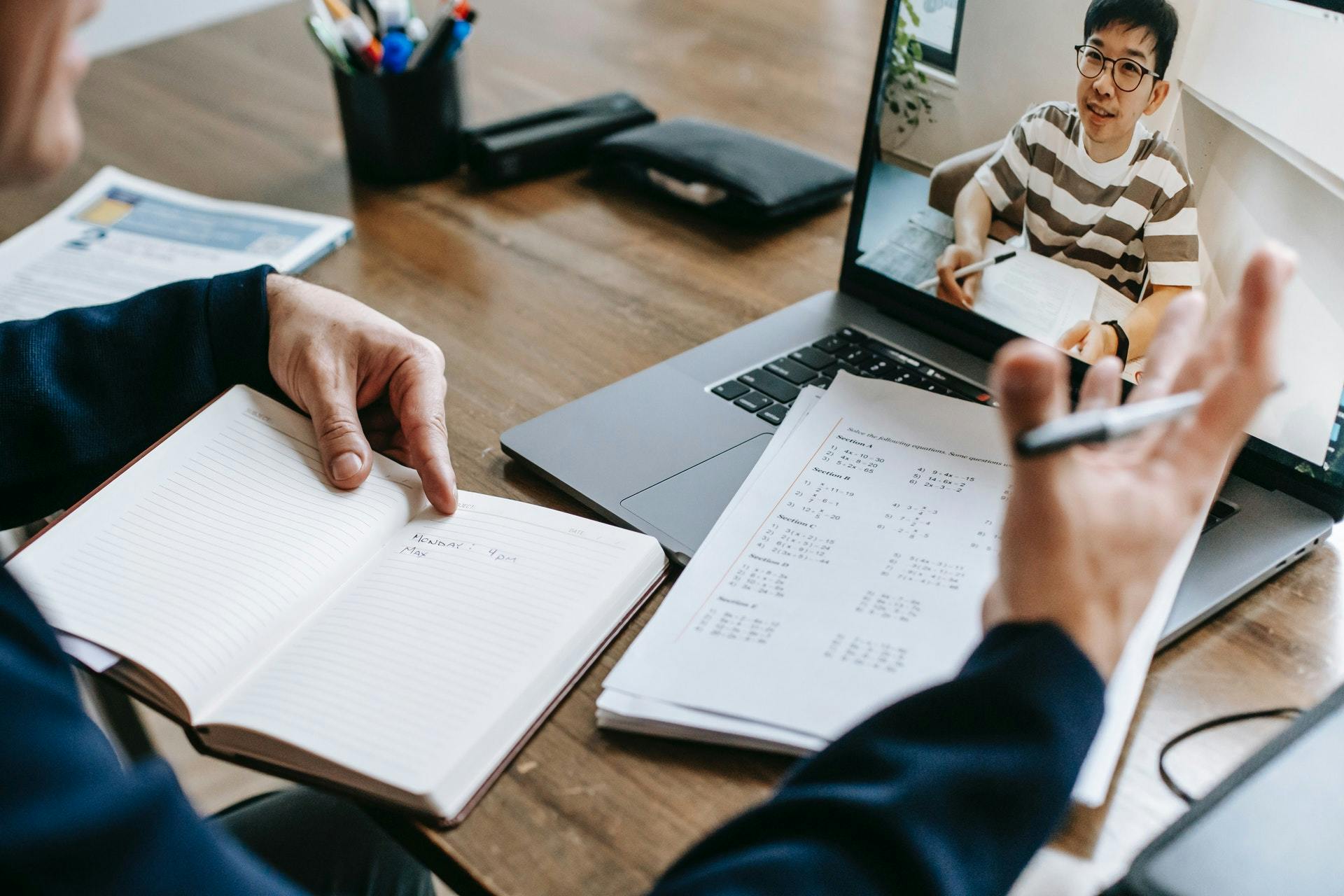 Distance learning encompasses any student learning that doesn't take place in an in-person classroom. Whether it's video lessons, online lectures or asynchronous learning activities, distance learning helps students and teachers stay connected through digital tools and virtual learning platforms.
Since the beginning of the pandemic, online learning has helped limit the spread of COVID-19. It also allowed students easy access to their courses from the comfort of their homes while saving time travelling to school.
What are virtual learning tools?
Virtual learning tools for teachers include a combination of helpful programs and online learning platforms. For example, learning platforms like Zoom or Google Classroom and apps such as Duolingo make learning anywhere an efficient and enjoyable experience.
Both "virtual learning tools" and "distance learning tools" are interchangeable terms.
Types of distance learning tools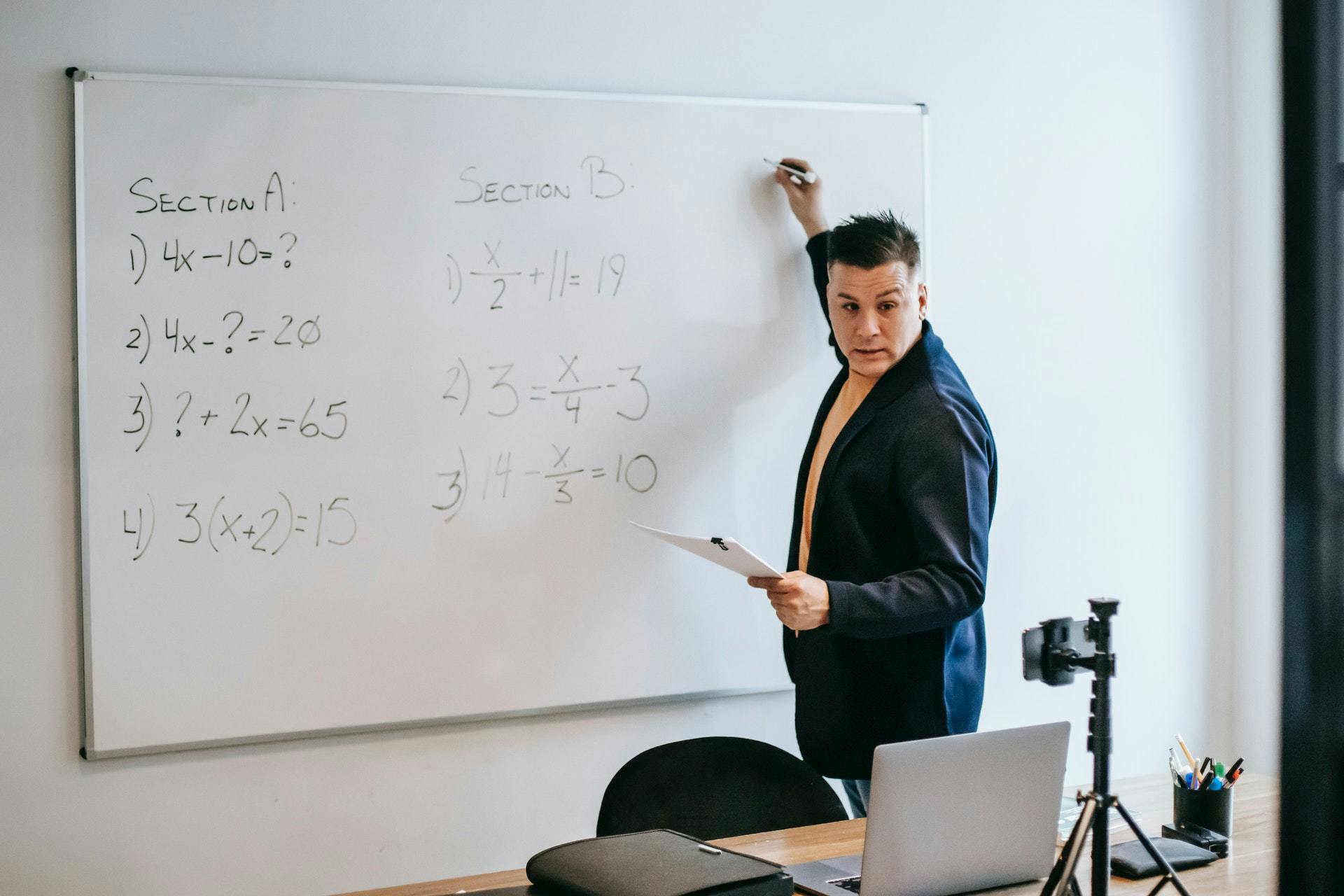 Not all remote teaching tools are the same, and that's a good thing! Each one has its own unique quality to enhance learning. Some tools handle communication better than others, while games are great for increasing students' understanding of specific subjects. Each tool helps make learning easy and fun.
There are four main types of online learning platforms:
Communication tools — There are several tools at teachers' disposal, including email, discussion boards, chats, classroom websites and video conferencing. Many learning platforms include most of these features, such as Zoom and Google Classroom.

Learning management systems (LMS) — LMS are software application programs designed to produce functional and interesting online classes. Create, manage and deliver course content while tracking students' performance. LMS are a cost-effective and consistent way to teach students regardless of class size.

Digital learning games — Kids love playing games, so why not give them educational ones to support their love for learning? National Geographic Kids offers fun science, geography, and adventure quizzes and games to entertain and inform kids. If you want your students to read books online and play educational games, Funbrain has countless goodies for them to enjoy. Are your students struggling with math? Help them boost their math knowledge with Prodigy Math Game and unlock hours of math learning enjoyment!

 Online learning resources — When the pandemic forced students to stay home, teachers began using various online resources to keep kids engaged and focused. Some of these tools include online lessons and activities, such as Sesame Street and PBS Kids.
No matter which tool you choose, your students receive tremendous benefits from each learning environment.
Top 20 distance learning tools to accelerate virtual learning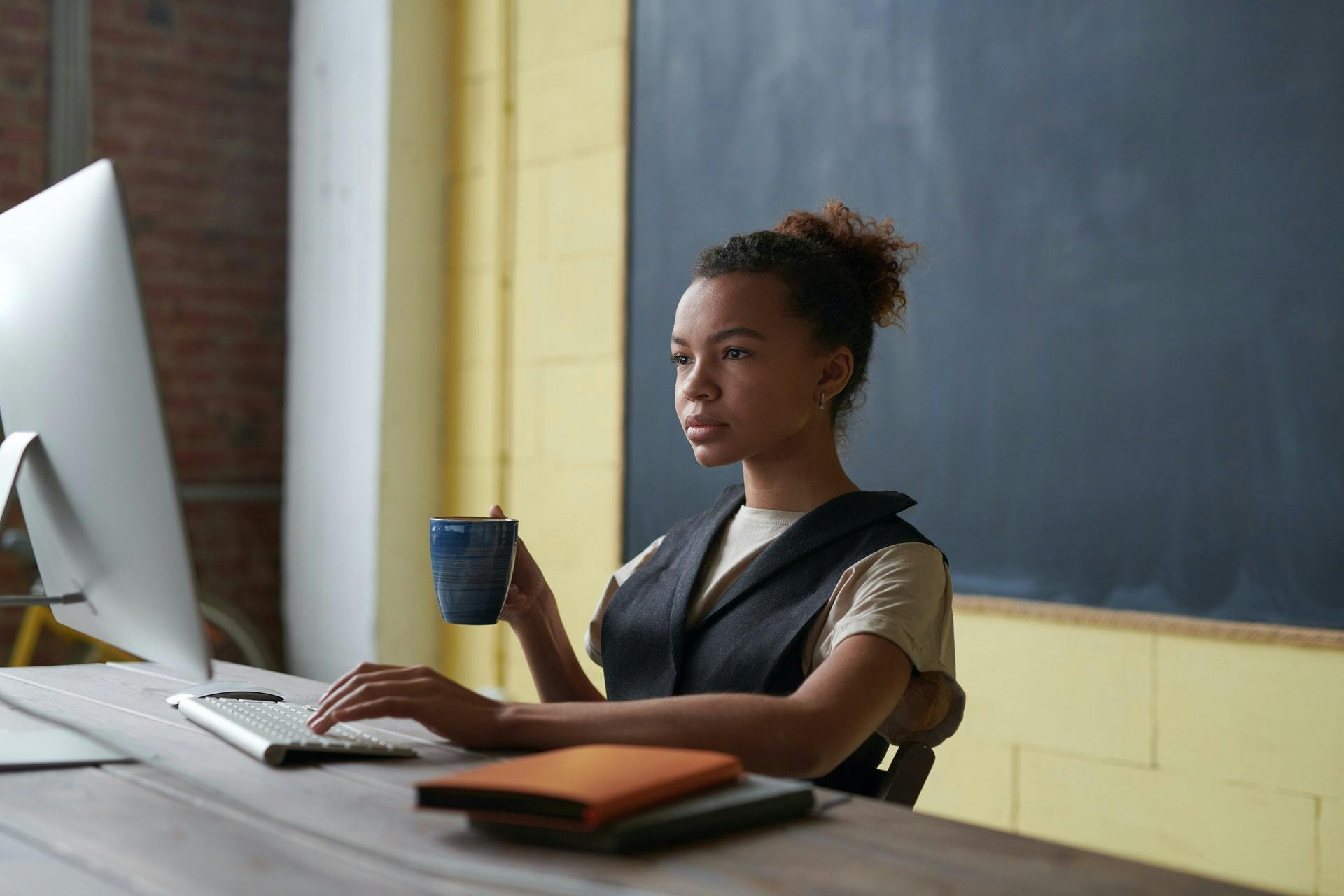 There are so many wonderful interactive tools available online, and many seamlessly integrate with other applications. But which tools should you choose for your classroom?
Our list should help teachers make the right decisions on which applications suit their various online subjects the best.
Created for teaching and learning, Google Classroom is an all-in-one tool that makes learning flexible and accessible from anywhere in the world. Teachers save time when creating lesson plans, tracking student performance and using several creative tools to make course material more exciting.
Currently, there is a free version of Google Classroom. However, a paid version is on its way with add-ons and easy integration with other educational tools. 
Prodigy Math Game is an adaptive learning platform for grades 1 to 8. Aligned to curriculum across the United States and around the world, you can be confident that students will stay engaged and learning no matter where they are.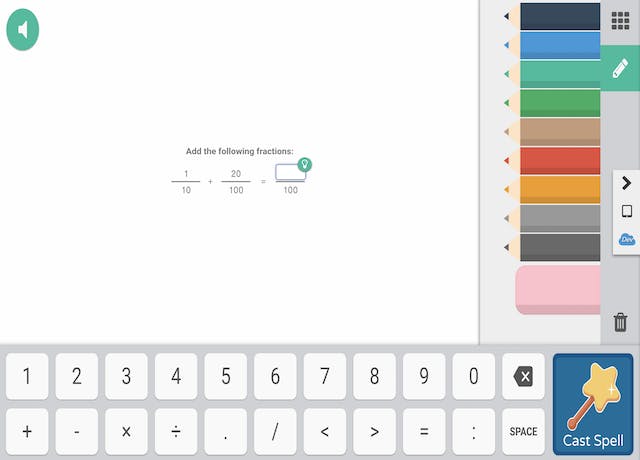 Use your free teacher dashboard to easily differentiate math practice, send home assessment and get real-time insights into how students are learning — no grading required.
Sign up now
Pear Deck is a Google Slides add-on that helps teachers create engaging slides and support student interaction. Teachers can create presentations from scratch or add interactive questions to existing presentations.
Pear Deck has amazing features including a dashboard that's available on a phone or tablet, the ability to show or hide student responses, features that let you send personalized notes to individual students and fun audio files to add to presentations.
Flipgrid is a fun way to get a conversation started. Simply post a topic and foster discussions within your learning community. It's a great way to get students interested in new ideas, excited to learn and engaging with their peers!
Edmodo's series of tools enables teachers to share course content, inspire collaboration and build an energetic and positive classroom. Parents can also receive updates about their kids' progress.
Edmodo has free accounts for teachers for quick and easy sign ups.
Canva's online graphic and publishing tool allows teachers to create stunning, professional-quality presentations, posters, infographics, social media banners, videos, Zoom virtual backgrounds, and more. Sign up for the free version or purchase one of their plans geared toward teachers and students.
Canva easily integrates with your preferred learning management system, including Google Classroom and Microsoft Teams.
Zoom gained popularity during the pandemic for its versatility as a presentation tool and webinar platform while students learned online. Its security, live video class functionality and chat feature for social interaction make Zoom a useful distance learning tool.
Blackboard is an advanced LMS tool perfectly suited for kindergarten to high school. This platform works on any device and it's easily accessible to all students. Blackboard Learn also gives teachers access to several third-party tools.
ClassDojo's communication tool brings families, students and teachers together to create a supportive online community. Teachers can develop a fun learning experience with downloadable resource kits and ideas. They can also find resources that help integrate ClassDojo with their preferred learning management system.
Microsoft Teams brings the best of several worlds together under one roof. You can share your screen or notes, conduct presentations, promote chatting and bring everyone together through video conferencing.
Nearpod is a fantastic add-on for Google Slides and PowerPoint presentations. Teachers may use their own presentations or select from lessons and videos in their impressive template library. Build polls, games and collaborative boards to keep your students interested to learn. Nearpod promotes healthy social interaction between students.
Nearpod includes free accounts for teachers!
Buncee makes it easy to create interactive course content that students love. Create presentations, lessons and many customizable virtual school activities from Buncee's Ideas Lab template library. Teachers can easily share links, downloadable files and group projects with students.
The Buncee dashboard can be accessed from Microsoft Teams, which makes it easy to open discussions, share resources and communicate with kids and their parents.
Hapara is an organizational tool that allows educators to make learning workflows in Google Workspace. You can also use other edtech tools such as Pear Deck, Kahoot and EDpuzzle with Hapara to enhance the quality of course content.
It's no wonder that teachers embrace Hapara for its accessibility to curriculum-aligned lessons, privacy and security features. 
The Explain Everything Whiteboard app is one of the top digital whiteboards. It's a fabulous offline and online tool perfect for traditional and hybrid class environments. It also encourages collaboration between teachers and students.
Bloomz is a one-stop platform that eliminates the need for multiple apps and concerns surrounding security.
Bloomz allows teachers to connect, organize, and stay in touch with students and parents.  Parents and teachers won't have to open and close several apps, making it simple and stress-free for you to communicate and share information.
Teachers have the option of selecting the free or premium upgraded classroom plan. The premium subscription comes with more features and benefits for $7.99 per month.
As a non-profit organization, Khan Academy boasts a list of subjects for teachers and students to choose from including math, science, reading, language and life skills. All courses are suitable for students in grades 1 to 8 and beyond.
Khan Academy is free for students and teachers. Donations are welcome and encouraged to keep the platform accessible to everyone.
Seesaw provides a great alternative for creating learning loops that connect teachers, students, and parents. It provides a meaningful way for teachers to observe student performance and encourages the use of creative tools such as draw + record, video, creative canvas and more. 
Teachers and students can sign up for free!
Kahoot!'s online game quizzes gained popularity with students and teachers during the pandemic. Kids can access countless games from Kahoot!'s library or they can even make their own game.
Teachers can also distribute Kahoot! challenges to students for learning outside of the classroom. Kahoot! challenges integrate with Google Classroom and make it easy to track missed questions and scores to help determine where students may need more help.
Slack puts organization and communication together into one platform. It's easy for teachers to file course content related to individual topics, connect with students one-on-one or in groups, and send out relevant class material. Slack helps students get involved and remain engaged during online learning.
A mom who understands what it means to limit the time kids spend on social media created Habyts. This platform puts teachers in control of screen time, ensuring kids stay motivated and focused.  
Habyts helps teachers and parents curb excessive screen time while promoting fun activities and learning for kids.
How to monitor student performance effectively in distance learning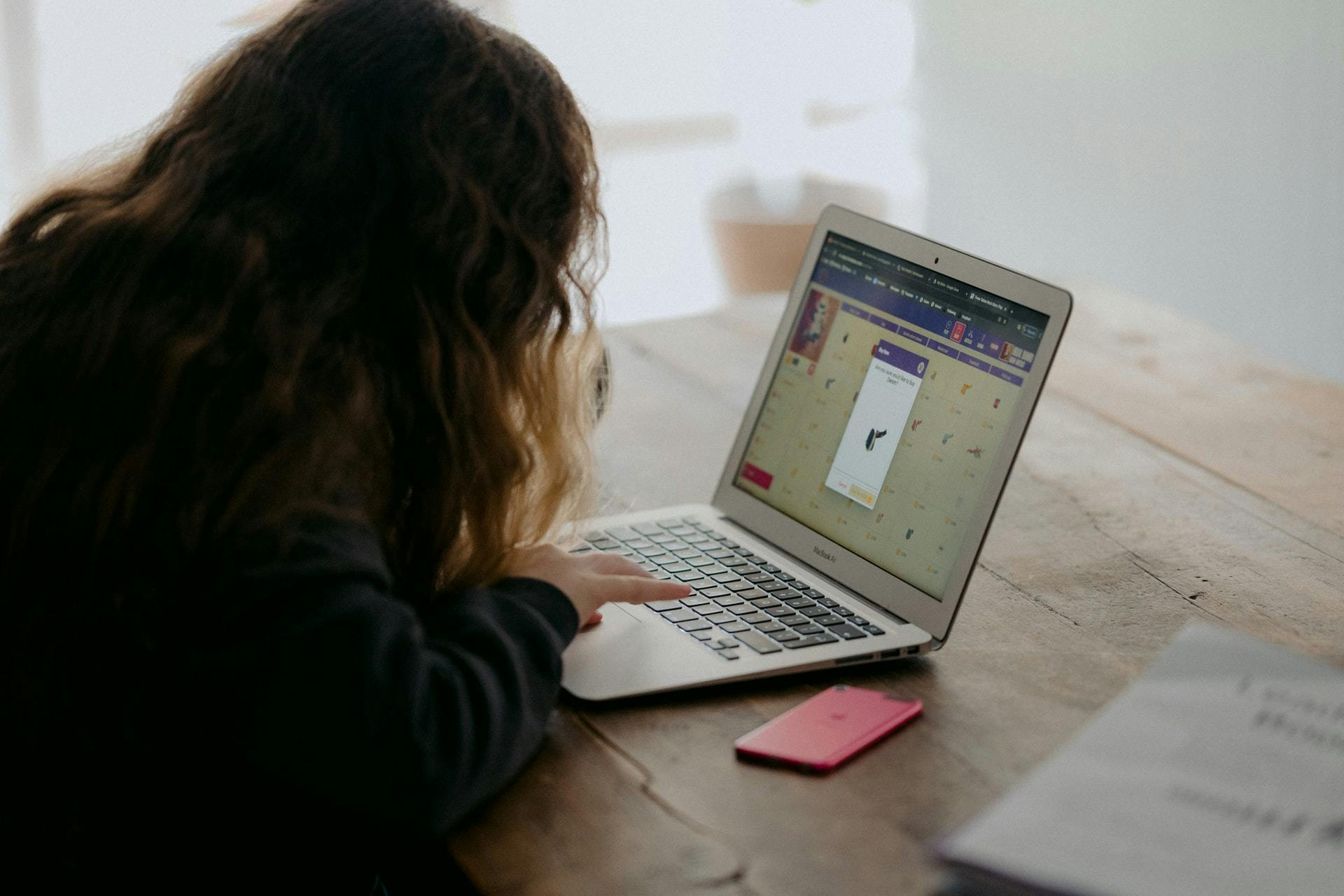 When students are learning online, it can be tricky to find meaningful ways to oversee student progress. The good news is that most online software tools allow teachers to track and measure student responses.
Here are three constructive ways to assess and supervise student performance: 
Keep the lines of communication open. Unlike traditional school settings where students can talk with teachers in person, online contact is necessary to keep kids motivated to hand in assignments on time and stay on track. As well, holding daily office hours with email, phone and chat capabilities can help prevent kids from falling behind in their studies.

Curriculum-based testing. Teachers may find curriculum-based testing is a good way to ensure students can apply what they've learned. Frequent evaluations help teachers determine where students struggle with lessons and make plans for addressing unfinished learning. Formative assessments such as quizzes, short evaluations, and conversations with students can help them correct mistakes.

Set up learning targets. Learning targets help students to reach specific goals in each lesson. For instance, if a student struggles with subject-verb agreement, teachers may consider breaking down lessons into smaller targets to make it easier for the student to to apply proper grammar to their writing. 
Realistic expectations for virtual learning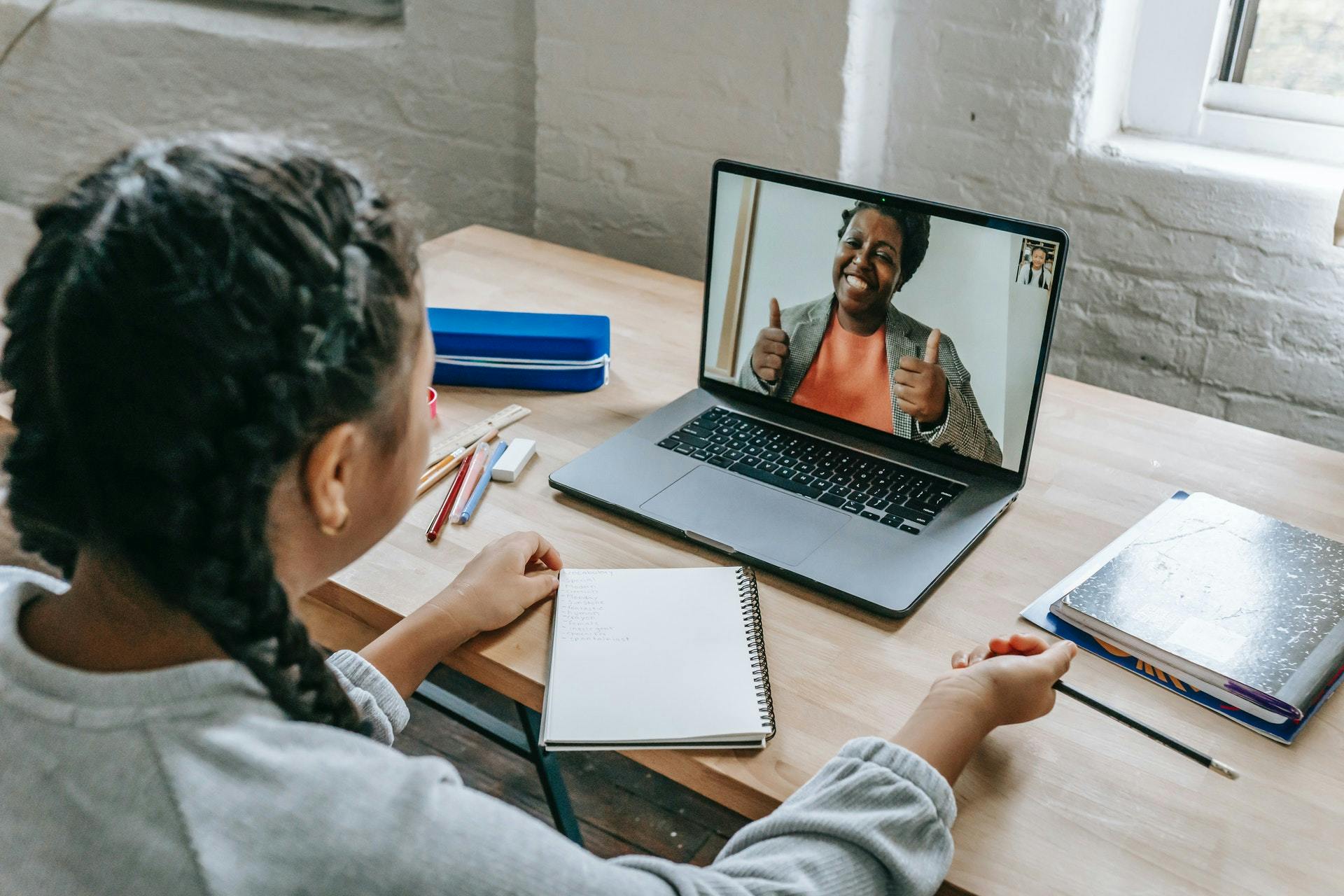 Virtual learning isn't a one-size-fits-all solution — challenges exist because of technological limitations and access for some students. School districts should anticipate and devise plans to circumvent these problems during school closures and continue building equity in (and out) of the classroom.
Although online teaching benefits student learning experiences, most kids prefer the traditional school environment for its social connection with other students and direct communication with teachers.
A wealth of learning tools makes it easier for teachers to address many challenges associated with virtual learning. Each tool contains benefits and solutions for challenges faced by students and teachers, so you can make sure that learning is effective no matter where you are!
Sign up for your free Prodigy Math Game teacher account and give your students engaging math practice no matter where they're learning from. Easy-to-use teacher tools make differentiation a breeze, and students will love adventuring through the Prodigy world as they learn. Get started today!
Sign up now