Random Acts of Kindness Calendar
Show and celebrate your random acts of kindness every day this month with this free, printable calendar.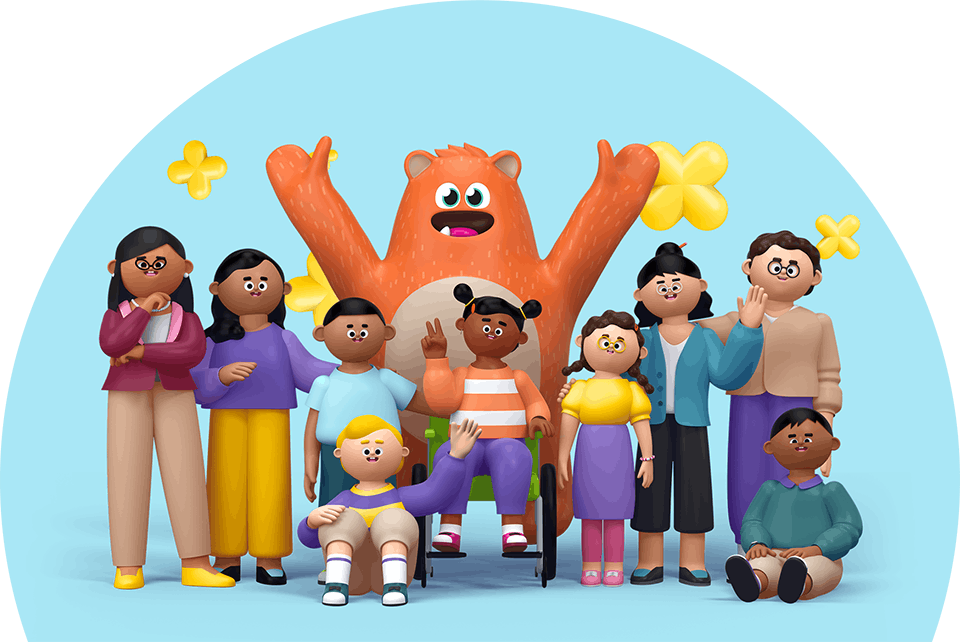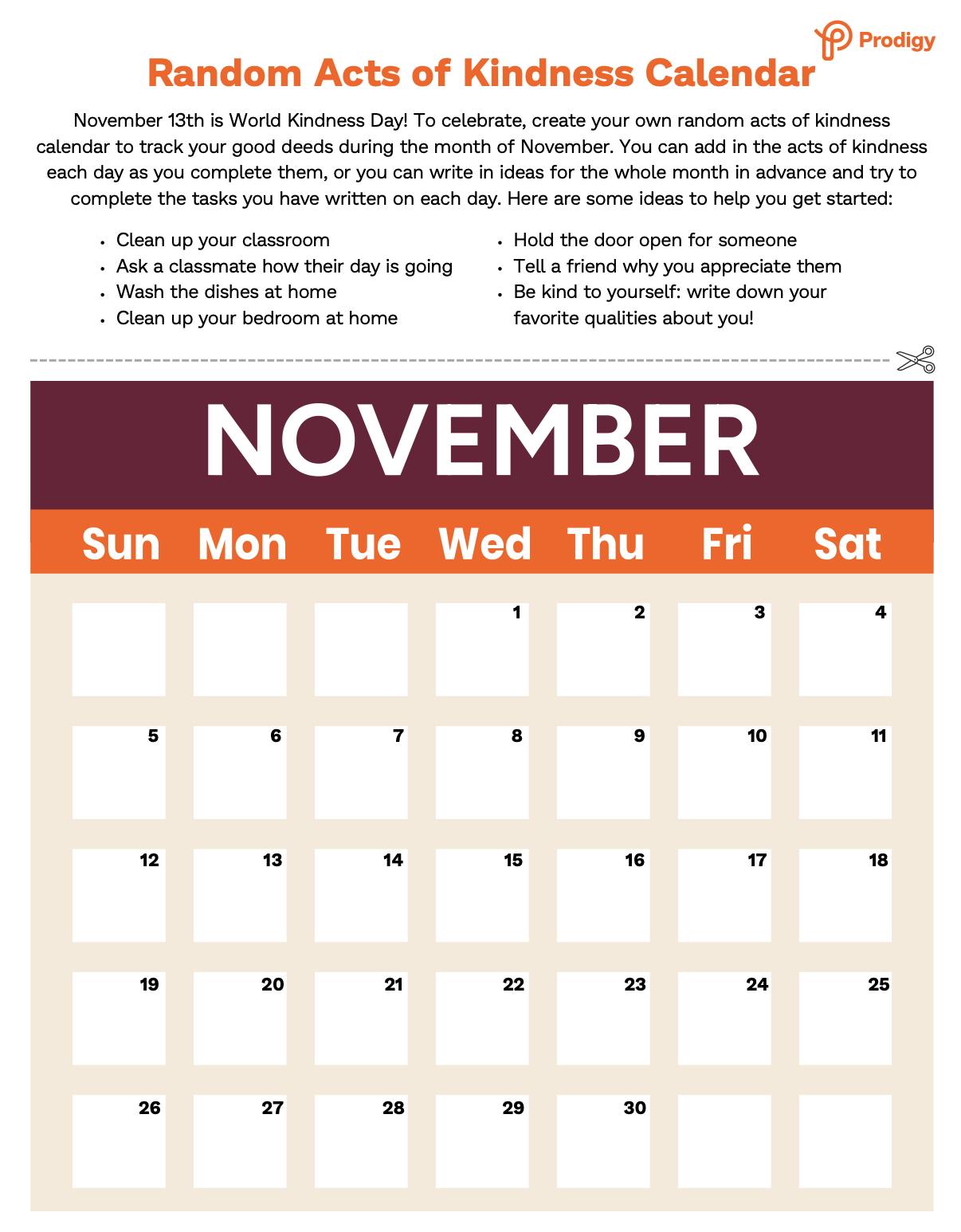 Download the calendar
Show kindness this month
Use this free calendar to plan, show and celebrate kindness:
Jot down your acts of kindness and reflect on them at the end of the month

Foster a classroom community by giving a calendar to each of your students

Get inspired with our tips to help you show kindness to all – yourself included!
Turn math and ELA into an adventure your class will love!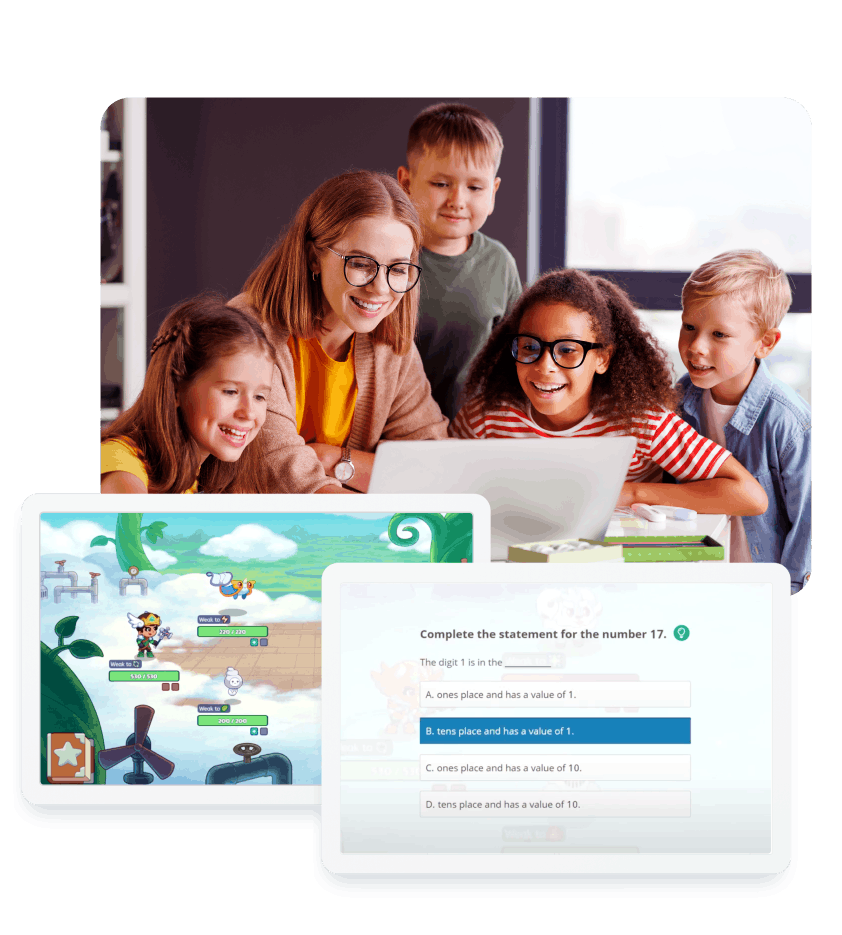 Engage your students and elevate their skills in math and English with Prodigy's game-based learning platform, specifically designed to support teachers:
Effortlessly differentiate content to match your lesson, curriculum and individual student needs.

Automatically graded assessments, complete with reports offering valuable data and insights.

Educators get full access at no cost.
Create your free account
We think you'd also love these free resources...