Boost Math Skills with the NEW Harmony Island Adventure
All Posts

Written by Laney Kennedy
Category
Update

Teacher Resources

Parent Resources
Are you ready for an epic new adventure coming to Prodigy? 
We hope so, because it's here! 
Harmony Island is the brand new game update that lets players embark on a mystical journey and build more math skills along the way. 
And it'll be just as exciting for you! Make at-home learning better than ever and keep kids engaged and eager to learn more — wherever they are. 
Find out everything you need to know about the update and how to make the most of it for your child or student below. 
What is Harmony Island? 
The legend behind the adventure
For generations, the legend of Harmony Island was thought to be only a myth. 
Until now. 
Recently, Harmony Island has reappeared — and it all seems to be true. This mystical tale is coming to life! 
Legend has it, powerful forces awaken when balance must be restored to the Prodigy world. And as Harmony Island reveals itself once again, it's clear that these forces are close at hand. 
To become the hero of this story, Prodigy wizards must fight against the shadow magic that left its mark, restore balance to the world and save the day!
In-game features for players
Harmony Island is a brand new zone that offers tons of uncharted paths to explore and epic rewards to uncover! 
Your math wizards will: 
Enjoy new adventures — With all the repeatable mini-adventures in Harmony Island's Rune Run, they're sure to keep coming back for more. 
Meet a new character  — Encounter a mystical figure and challenge strong opponents to progress through the adventure. 
Choose their own journey — There are many different paths to take on the island, so players can become the hero of their own story. 
Power-up like never before — Earn special Runes to power-up wizards and pets, and keep growing stronger (just like their love of learning!)
Learn more about what to expect from the in-game adventure here!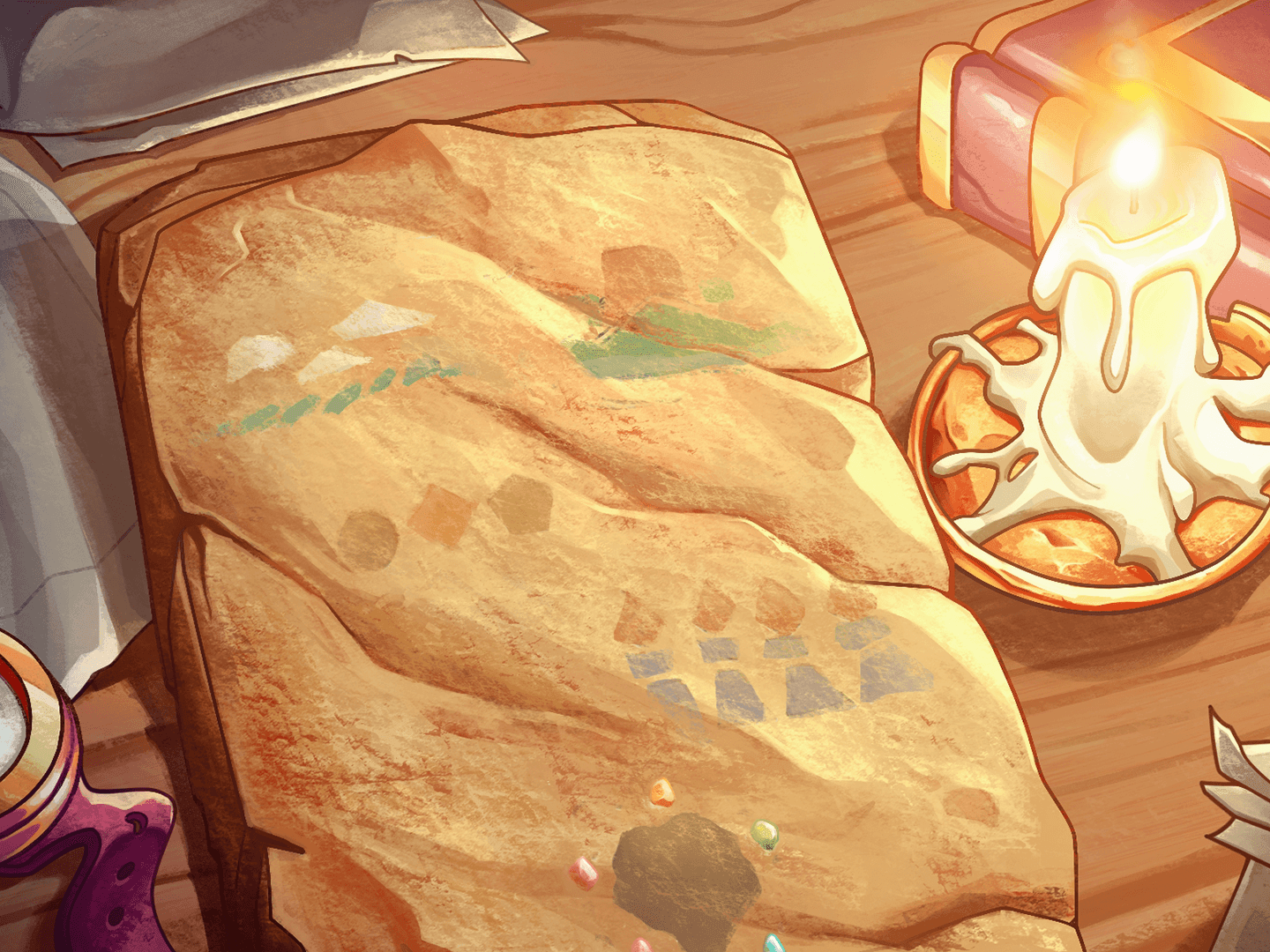 Frequently asked questions
1. How do players access Harmony Island? 
Is your math wizard ready to dive into an epic tale? Here's how to get there: 
Reach level 20 in Prodigy to unlock the Harmony Island zone. 
Once unlocked, follow the prompt to visit your world map. 
Select Harmony Island on the map and start the Rune Run adventure!
2. Do they still spend time learning? 
Absolutely! Students will need to answer skill-building math questions to advance through Harmony Island and the Rune Run adventure. In fact, the feature was built to be so engaging, it will actually boost time spent playing!
3. Are there any other new updates? 
Our development team is always working on new and exciting updates for our math wizards. Stay tuned for more announcements soon! 
BONUS — join the adventure with exclusive virtual backgrounds! 
If we've learned anything from the past few months, it's that finding a great virtual background is serious business. 
But look no further — with our new Harmony Island designs, you'll be the talk of the (online) town! Spread the word about Harmony Island and add some mystical fun to your meetings, classes or casual chats on platforms like Zoom.
Choose your favorite from two exclusive backgrounds we made just for you. Click to download them below!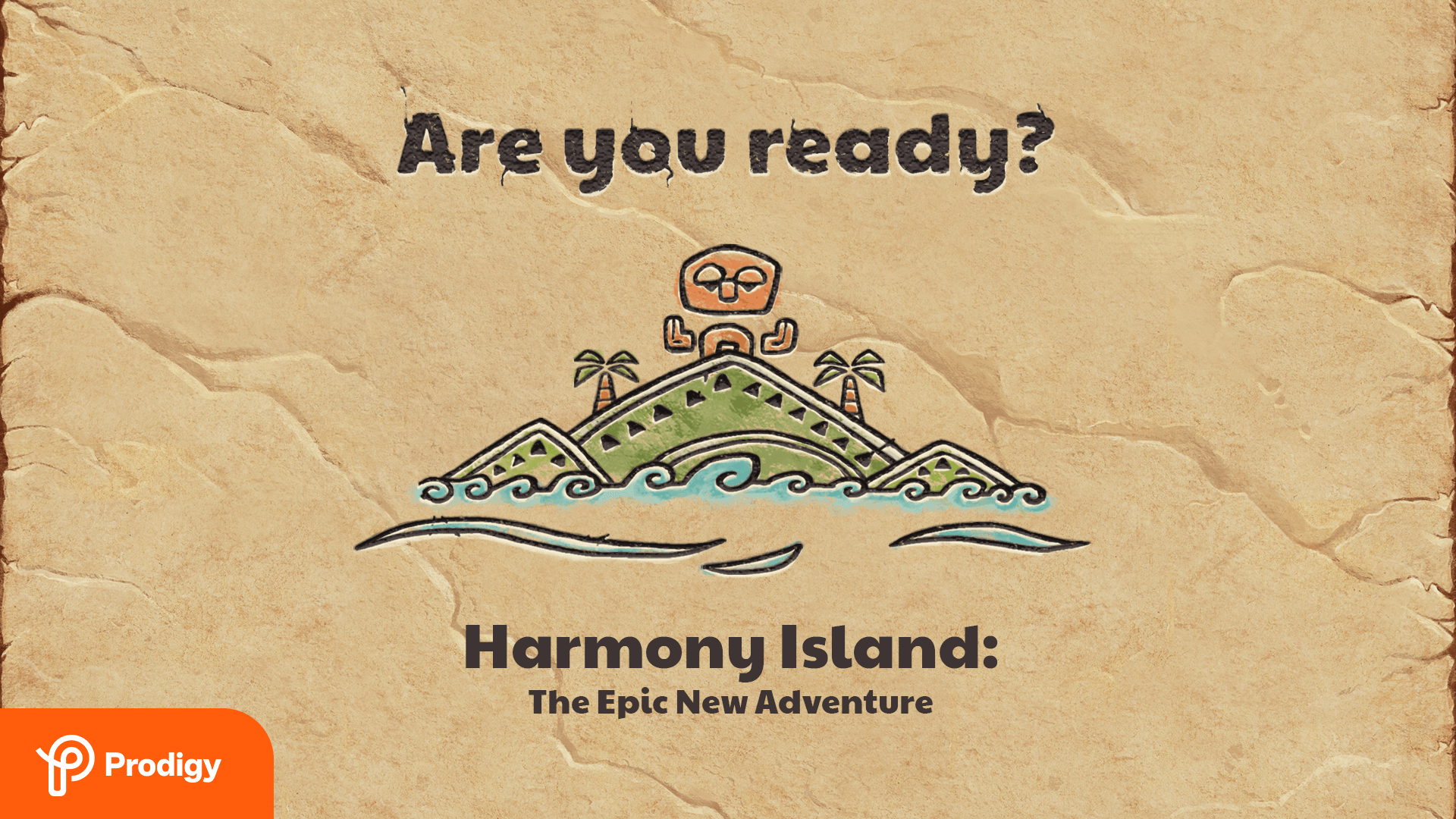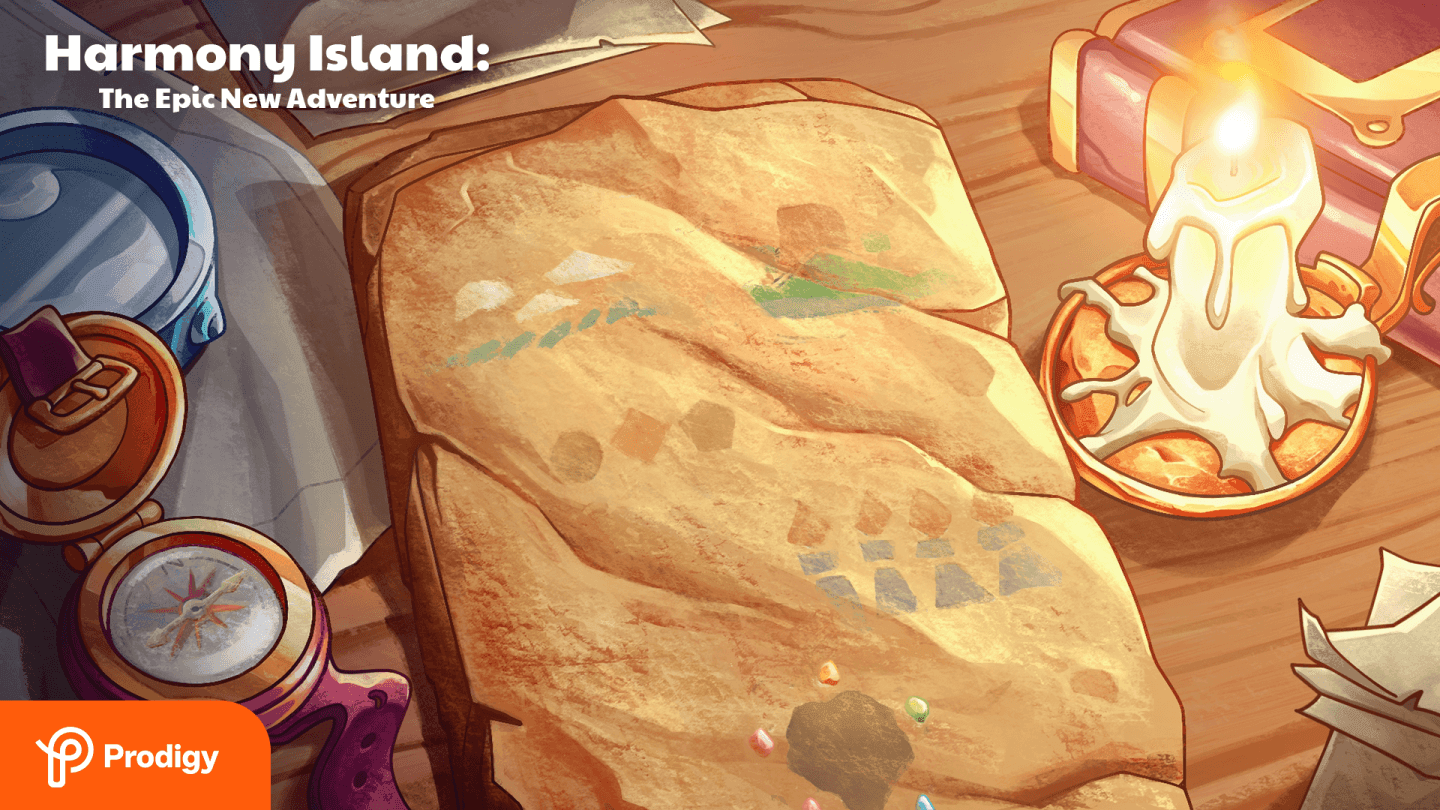 Parents: motivate your child and help them build more math skills with Harmony Island
Your child has already spent lots of time at home this year, and they're likely (understandably) getting bored — especially when it comes to learning through a screen.  
Luckily, you can keep interest and motivation high with Harmony Island. 
Why it's awesome for you, too!
As your child embarks on a new adventure and learns more about the mystical tale, they're also guaranteed to learn more math and stay more engaged.
Here's why: 
Harmony Island is a brand new zone players have never seen before. They'll be eager to explore it and learn more about the Prodigy world! 
The repeatable, procedurally generated mini-adventures motivate kids to play for longer periods of time to complete them. 
Players will answer more math questions to progress through the Rune Run adventure, earn Runes and power-up their characters. 
How to make the most of it
While your child is more engaged than ever, here's what you can do to support them: 
1. Set Goals and send Rewards
Set a Goal in your parent dashboard to motivate them even more!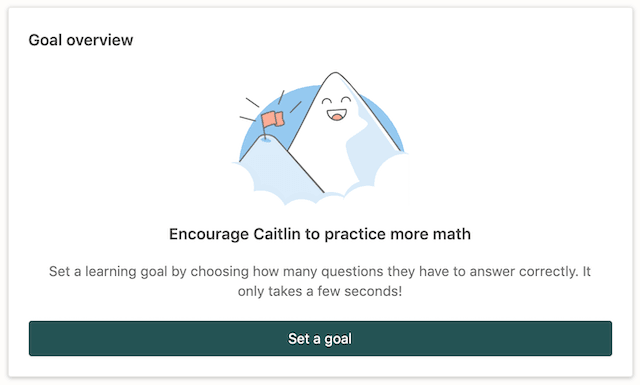 Choose the number of questions you want your child to answer while they explore Harmony Island. Then send a fun in-game Reward once they complete their goal. 
2. Check your parent reports 
Support their learning while they play. Check your monthly Report Card or Curriculum Coverage reports to stay up to date on their progress in different math skills, so you can support them wherever they need extra help.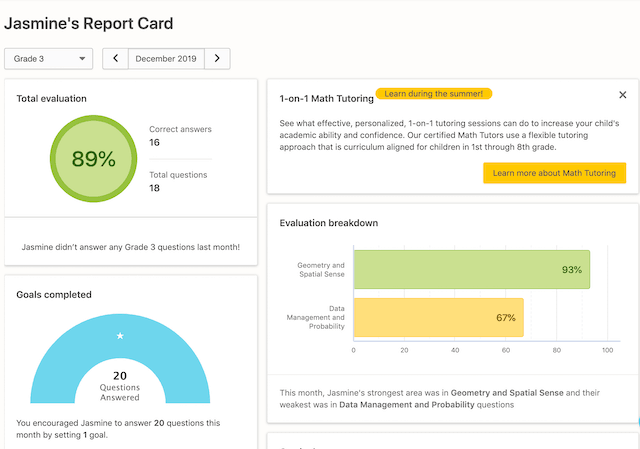 Ready to send your child on an epic adventure and see them love learning more than ever? 
Log in now!
Unlock their highest learning potential with Premium features 
With a Premium Membership, you can motivate your child to practice even more math with Harmony Island! 
That's because Premium Members unlock: 
Access to exclusive adventures on Harmony Island
New ways to level up and earn rewards even faster
Special in-game items and pets, plus the ability to access and evolve all 150+ pets!
This means:
More time spent learning
More math questions answered
More curriculum-aligned skills mastered
And it gets more awesome! Prodigy's brand new Premium features for parents help you better support your child while they practice more math!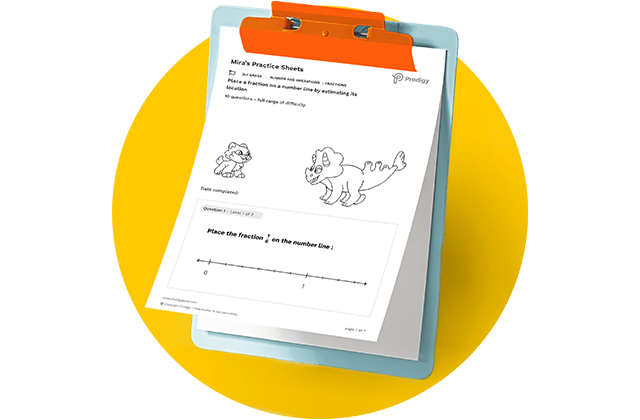 You'll unlock: 
Practice Areas — Track your child's strengths and learning obstacles and see samples of questions they're struggling with. 
Practice Sheets — Print worksheets tailored to your child's learning needs. Each one includes fun Prodigy artwork to color in! 
Classroom Learning — Get a glimpse at the work your child's teacher has assigned in Prodigy this year, whether in class or at home. 
Track progress while your child dives into an extra-exciting adventure and support them along their learning journey like never before. 
Become a Premium Member now!
Teachers: boost math skills with Harmony Island 
With the many changes we've adapted to this year, you've done an awesome job finding creative ways to keep your students learning — whether virtually, in-class, or a mix of the two. 
And as the holidays approach, you may be looking for ways to prevent students from becoming more disengaged and anxious while they're away from the classroom. On top of this, learning loss brought about by COVID-19 may make winter learning loss even more noticeable this time around. 
But with Harmony Island, you can engage students in a positive learning environment wherever they are — during the winter break and beyond!
Why you'll love it just as much as they will 
This exciting new feature will help you:
Maintain student engagement over the holidays
Introduce, reteach and reinforce things being taught in class
Make learning fun and help students build confidence in math
Assign curriculum-aligned math practice at home (that they'll actually be willing to do!) 
Next steps for teachers
1. Create an Assessment 
While your students are extra engaged with Prodigy, get them working on the exact skills you want them to. 
With Assessments, you can make sure the content your class sees in the game reflects your lesson plans and reinforces what you've taught.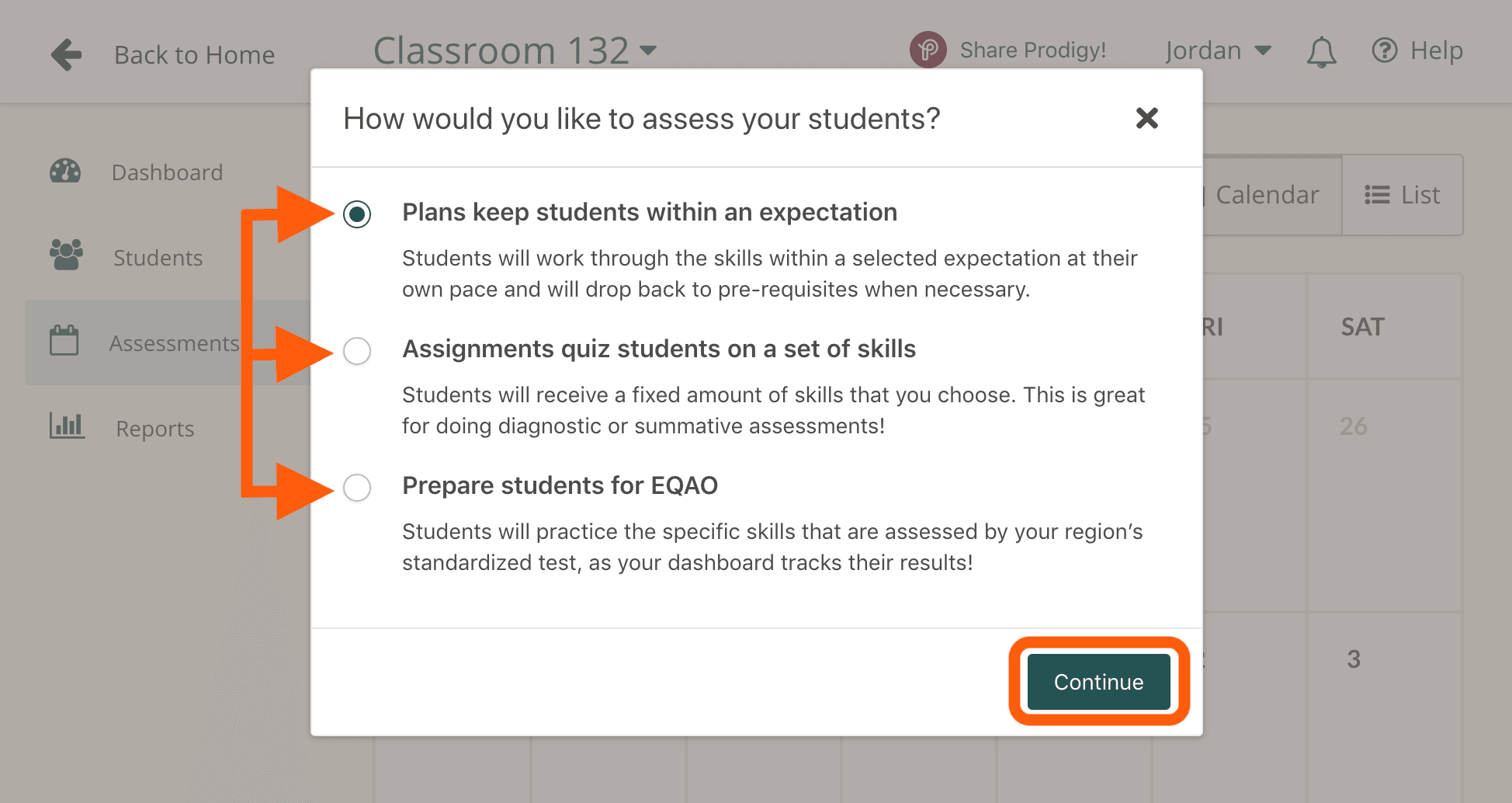 For example, set a Plan for students for a week or two over the winter break. When students play the game and explore Harmony Island, they'll practice the specific math skills you want them to. This will keep students within their level of understanding, so they can learn at a reasonable pace without boredom or frustration.
2. Encourage students to visit Harmony Island over the winter break 
Once your Assessment is ready, get your class practicing more math over the holidays. 
Here's how: 
Tell them about the awesome adventures that await on Harmony Island!
Make sure students and their parents have their login information before the break.
Assign Prodigy Math Game over the winter holidays (tip: we recommend around 30 minutes a day for optimal math practice).
Once your students are excited to log in and play,  sit back and wait for the fantastic results to come in the new year!
Create an Assessment now!