How to Help Your Child Become a Lifelong Learner
All Posts

Written by Laney Kennedy
Parents, try Prodigy!
Use your parent account to learn how your child is doing in math – all while they play our engaging math game!
Create your free account
This year, more than ever, we've realized keeping our families healthy, safe and happy is the most important thing. 
Education should support this, not discourage it. Helping your child learn outside of the classroom shouldn't feel like pulling teeth. It should excite and inspire them to learn more. 
Wherever your child is, whatever the circumstances, their learning never stops. All you have to do is look around for it! 
Make learning fun, so they'll never want to stop 
Much like your child's curiosity, a love of learning should be nurtured and encouraged. This is what will inspire them to learn more, grow more and ultimately become lifelong learners. 
Learning was never meant to be boring. But worksheets, textbooks and a one-size-fits-all approach to education have left many students feeling entirely discouraged.
That's why at Prodigy, we believe learning should always follow these three rules: 
1. Motivate kids to learn independently
When stress and anxiety is removed from the learning process, motivation naturally increases. 
No child has the exact same abilities or approaches — that's what makes us all uniquely awesome! 
It's also why the individual learning journey is crucial. 
When students can create their own learning journey and explore the ways they learn best, they'll stop comparing themselves to their peers and start building a growth mindset instead. 💪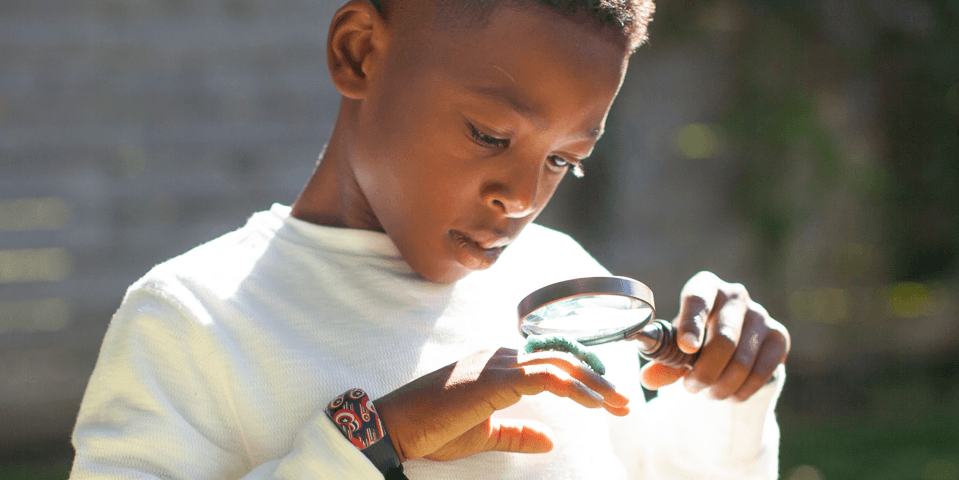 2. Encourage fun and excitement 
Playtime and learning time can (and should!) coexist. 
When learning is fun, it's easy to fall in love with it. 
Students are also more likely to: 
Retain what they've learned 
Be unafraid of making mistakes
Seek out more learning opportunities in the future
3. Support and reward curiosity 
Kids are born curious. They want to learn more. It just might not always look how we'd expect it to. 
To keep curiosity alive, we should: 
Encourage kids to ask questions
Turn fun activities into learning opportunities
Help them explore the things they're passionate about
This way, they can control the journey and have fun while they do it.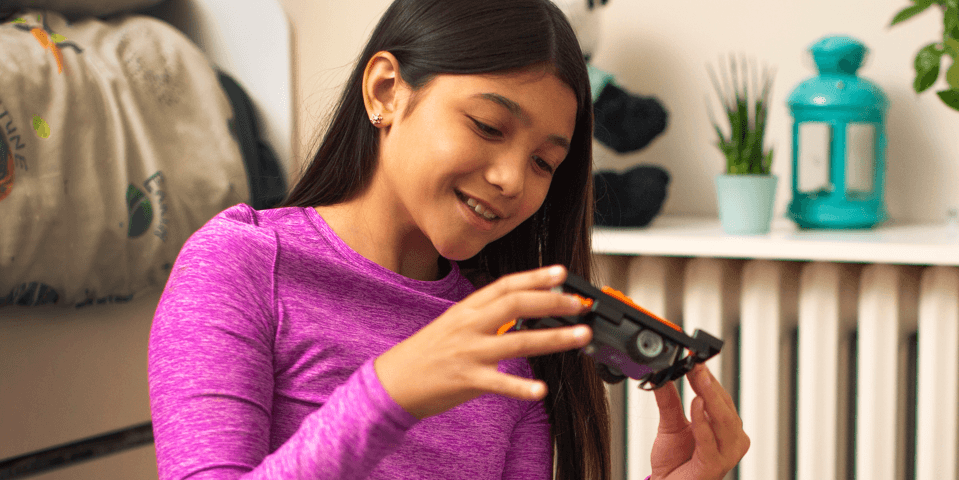 Prodigy supports limitless learning, no matter the setting
It's no coincidence that Prodigy Math Game makes learning a fun adventure for kids to embark on, wherever they are. 
We want learning to be personalized, engaging, effective, and accessible for all students, to guide them on their lifelong learning journey and make sure they never want to stop!
That's why we support:
Engagement — Fun and engagement is the key to unlocking a love of learning. 
Efficacy — Research shows Prodigy can help boost math achievement and confidence. 
Personalized learning — Our adaptive algorithm and custom reports give your child the individual support they need.
This mindset has already helped us reach over 100 million students, teachers, and parents around the world (and counting!) who have used Prodigy to make math engaging, accessible and fun.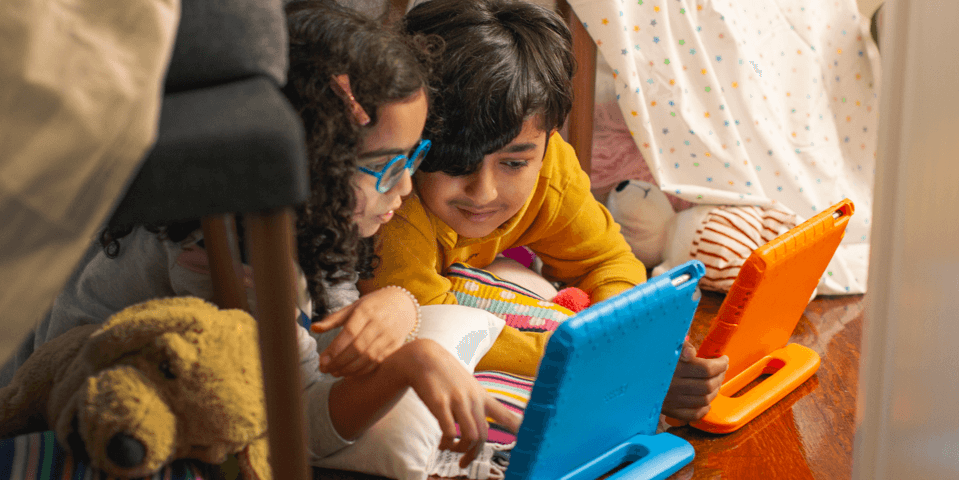 Join your child on their journey with Prodigy
We couldn't do what we do without awesome parents like you. 
Your role in your child's education is essential. And we want to help you join them on their journey.
Here's how to use Prodigy to help your child fall in love with learning and support them along the way. 
1. Get them to play the game
Kids love playing Prodigy because it turns learning into a fun adventure! 
While they explore wondrous worlds and embark on exciting adventures, they'll also answer relevant math questions and build important skills to help them achieve more.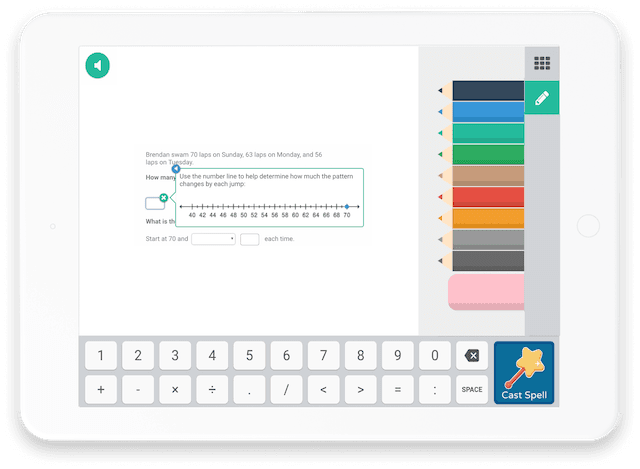 And with all the exciting in-game events and adventures to expect in Prodigy Math Game this year, they'll have more fun than ever before. 
When you encourage your child to play Prodigy, you'll do more than just boost math practice. You'll also: 
Encourage them to learn independently
Empower them take the lead in their own learning journey
Show them learning can be a fun adventure, wherever they are
2. Support them with your parent account
Use your parent account to keep your child inspired to learn more. Here's how: 
1. Check the individualized reports in your parent dashboard (like the Curriculum Coverage report or monthly report cards) to see where they excel and where they need more practice.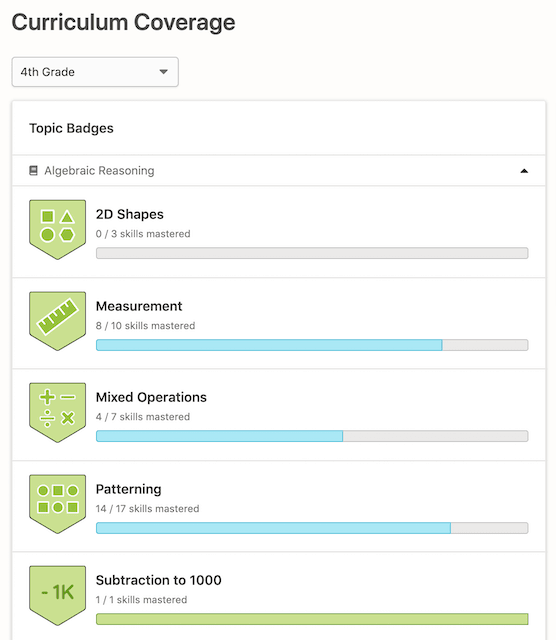 2. Set a Goal to encourage your child to answer more math questions in the game.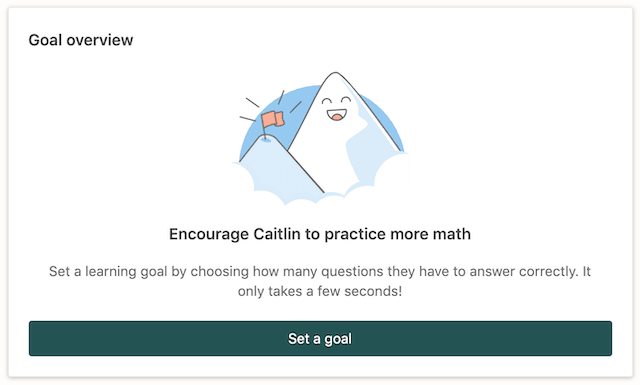 3. When your child achieves their goal, send them an extra fun in-game Reward to incentivize them even more. 
The more fun your child has, the more you'll see results! 
Start their journey today and watch their love of learning multiply. 
Sign up now!