The Parent's Guide to Navigating School Closures with Prodigy
All Posts
Across the country, schools are making difficult decisions about transitioning to online learning. And that has a big impact on you and your family — whether it's happening again or for the first time.
If your kids are suddenly spending more time at home, we've put together a school closure guide. It's filled with resources to help you keep your children safe and happy as they transition back to online learning.
Find out how Prodigy Math Game can help make screen time more engaging and help your child practice their math skills!
Sign up for my free account now
Plus, scroll to the end for a list of the best resources for:
Engaging educational activities for K-8
Fun ways to keep your kids occupied and entertained at home
Resources for homeschooling and online learning
Tips and tricks to help parents like you thrive during a tricky situation
Make learning from home fun with Prodigy Math Game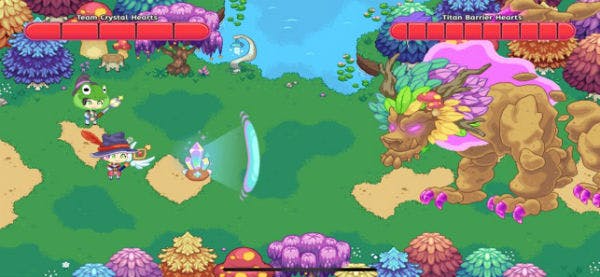 Prodigy Math Game is an adaptive math platform that helps make math practice fun for kids and give parents like you simple ways to motivate them and track their learning progress!
The world of Prodigy is filled with epic quests, exciting rewards and exotic pets for your child to collect. But to advance in the game, they must correctly answer skill-building math questions at every turn.
Our adaptive algorithm means players get content that helps keep them engaged, practice new skills and focus on their biggest areas for improvement.
While your child has a blast exploring Prodigy Math Game, your parent dashboard gives you two ways to support them:
1. Motivate your child to practice math with Goals and Rewards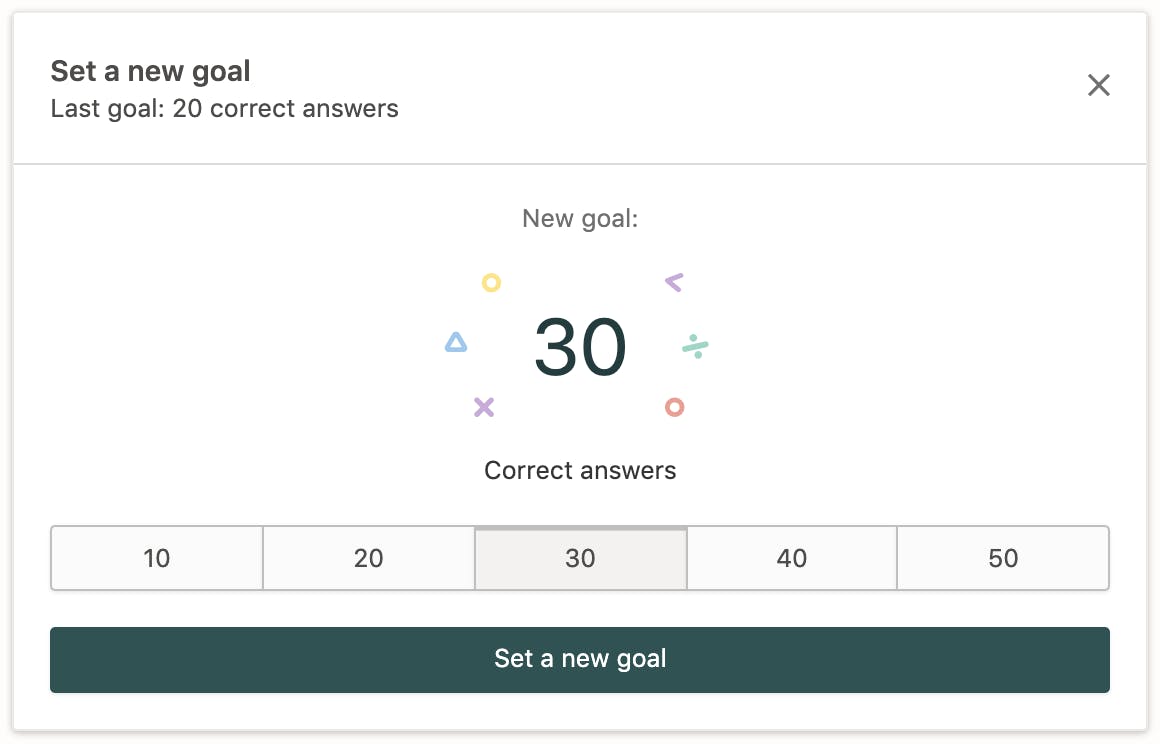 It's not always easy to keep your child engaged with online learning. Prodigy is here to help! Use your parent dashboard to motivate and reward your child in just a few steps:
Select the child you'd like to set a Goal for, then select Set a new Goal and choose the number of questions
Log back into your parent dashboard at any time to track your child's progress and see past completed Goals
Your child will receive an in-game notification that you've set a Goal and can start answering more questions
Once your child has completed the Goal, log back into your parent account and click Send a reward. Next time your child logs in, they'll have a fun in-game item waiting for them. Then, you can repeat the process to keep your child learning.
Rewards remind your child how much they've accomplished and incentivize them to keep learning. Keep setting Goals and sending Rewards to build routines while your child learns from home.
2. Make sure your child's learning is on track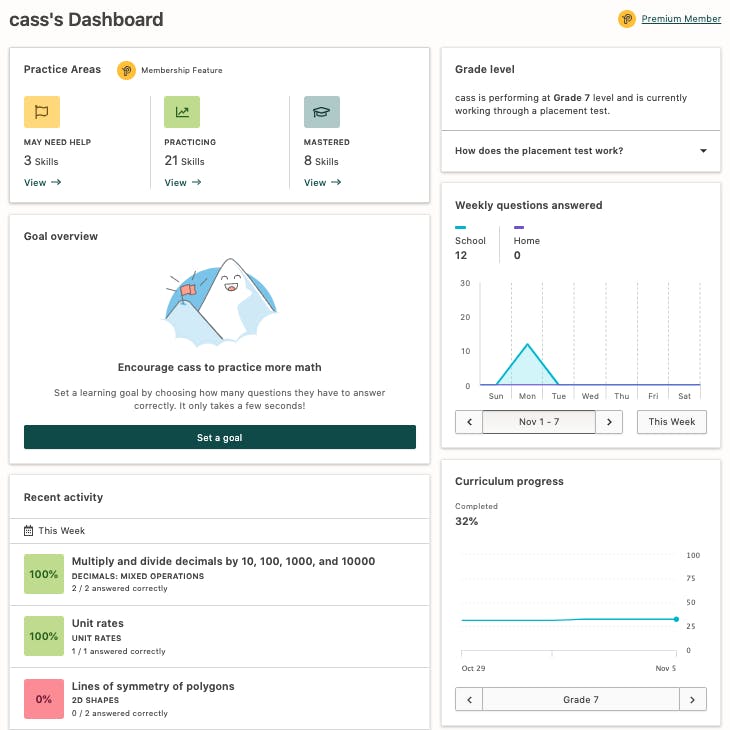 Check in on your child's learning anytime with the two reporting features in your parent dashboard.
Report Card
Every month, we'll send a report card of your child's progress straight to your email. It makes tracking progress easy. But if you want to really dive into the data, visit the expanded Report Card in your parent dashboard!
Log in to your free parent account and select which child's Report Card you want to see
See skills answered by grade and by month, plus a breakdown of the curriculum areas they worked on
View Goals completed, and set another Goal to help your child practice more skills
Curriculum Coverage report
While your child plays, they'll work through curriculum-aligned skills as Prodigy's algorithm adapts to their learning needs.
When they answer questions correctly, they'll collect badges that represent grade levels and skills mastered. These milestones help build a growth mindset and keep your child motivated to learn.
Your Curriculum Coverage report gives you an overview of what skills they've mastered and the badges they've earned, so you can understand what they're learning.
Wondering how to help them earn more badges? You guessed it — set a Goal and give them some time to play!
Sign up for my free account now
Extra ways to support your child
Prodigy Math Game includes free in-game educational content for all students to access. With a parent account, you'll also be able to access free parent features that help you support their learning!
But if you're looking for extra support and more ways to help your child practice math, upgrade to a Premium Membership. Your child will get in-game perks that help keep them engaged as they practice their math skills, and you'll get access to brand-new parent features.
Upgrade to a Premium Membership
Get started with Prodigy today and help your child love learning from home
Want to get started with Prodigy? We've put together a list of tried-and-true resources to make the transition to learning from home even easier.
Join our Prodigy Parent Community on Facebook to swap tips and tricks with other parents like you and get support for online learning.
More fun activities and resources for at-home learning
Educational activities for kids
Final thoughts: School closures guide
Plan ahead so school closures don't take you by surprise. Prodigy is here to help you with resources that keep kids excited to learn and make it easier for you to support their math progress.
Sign up for your free account now