Back to School: Creating Before and After School Routines for You and Your Child
All Posts

Written by Ashley Crowe
Parents
Help make time after school fun and educational with Prodigy Math and English.
See how it works
"Where's my lunch box?" "Can you tie my shoes?" "I think I lost my library book!"
You hear all these little voices as you try to hustle your kids out the door and into the car. All while stressing about the time and thinking "surely there's a better way." 
Developing before and after school routines may be just what you need to simplify your day. These routines provide many benefits for your family, including smoother mornings and less stressful evenings. 
The start of a new school year is the best time to establish new routines. And these routines can set your entire family up for success. So let's dig into what should be in your routines, why they're so important, and how to make them successful. 
How do you create an after school schedule?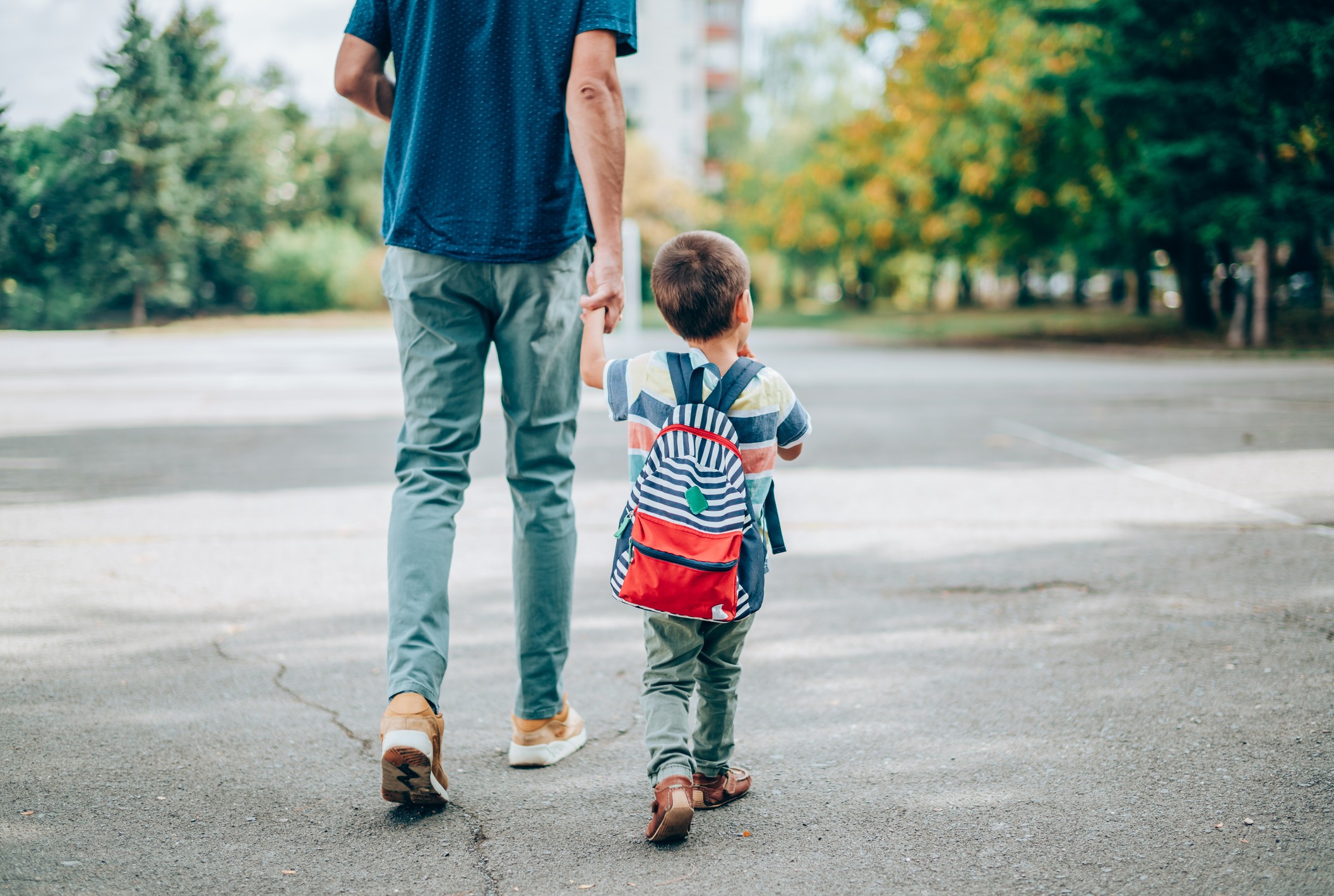 Jumping off the bus or out of the car after school is a great feeling. You likely feel it too when you're finally home after a long day at work. It's a time to decompress and relax in your safest space. 
Before you start planning your family's after-school routine, it's important to ask your kids what they need after school. Ask your kids:
Do they feel worn out and want to be alone? 
Do they need connection and time with you? 
Do they often have homework? 
The answers to these questions will help you determine your family's evening schedule. 
And when our kids know what to expect at home, the rest of the afternoon and evening will pass by smoothly. 
Here are some tips for creating an after-school schedule:
Everyone has their own way to decompress. Some people need to relax alone with their favorite music while others want to go running with friends. Discuss with your child what they most need when they get home and schedule time to do that every day.
Ask your child and yourself what is most stressful about the afternoon and evening. What can be eliminated or modified to lower everyone's stress levels?
What is currently going well in your day? And what is your child's favorite part of the day? Allow some time in your new routine to focus on these favorite moments.
It's easy to jam-pack the evening with activity after activity. Even if your child enjoys these tasks, make sure they also have some downtime to rest and recover, as well as time to explore their passions (whether it's coloring, reading, or gaming).
Create a routine checklist 
Children often do better understanding expectations when they can visually see them. Type up a checklist of tasks for your after-school routine. Or write them on a whiteboard so your child can check them off as they complete them.
Keep your expectations realistic 
Some children struggle with the transition from school to home. Try to evaluate how their day has gone and what their mood is like, but if your questions go unanswered or are adding to their frustration, don't push them. Simply give them some space and time to adjust.
Also, give your child some time to adjust to your new routine. Remind them of the plan, and help guide them through the steps. Before long, they'll know what comes next and will work through it independently.
After school checklist: what to include in your after school routine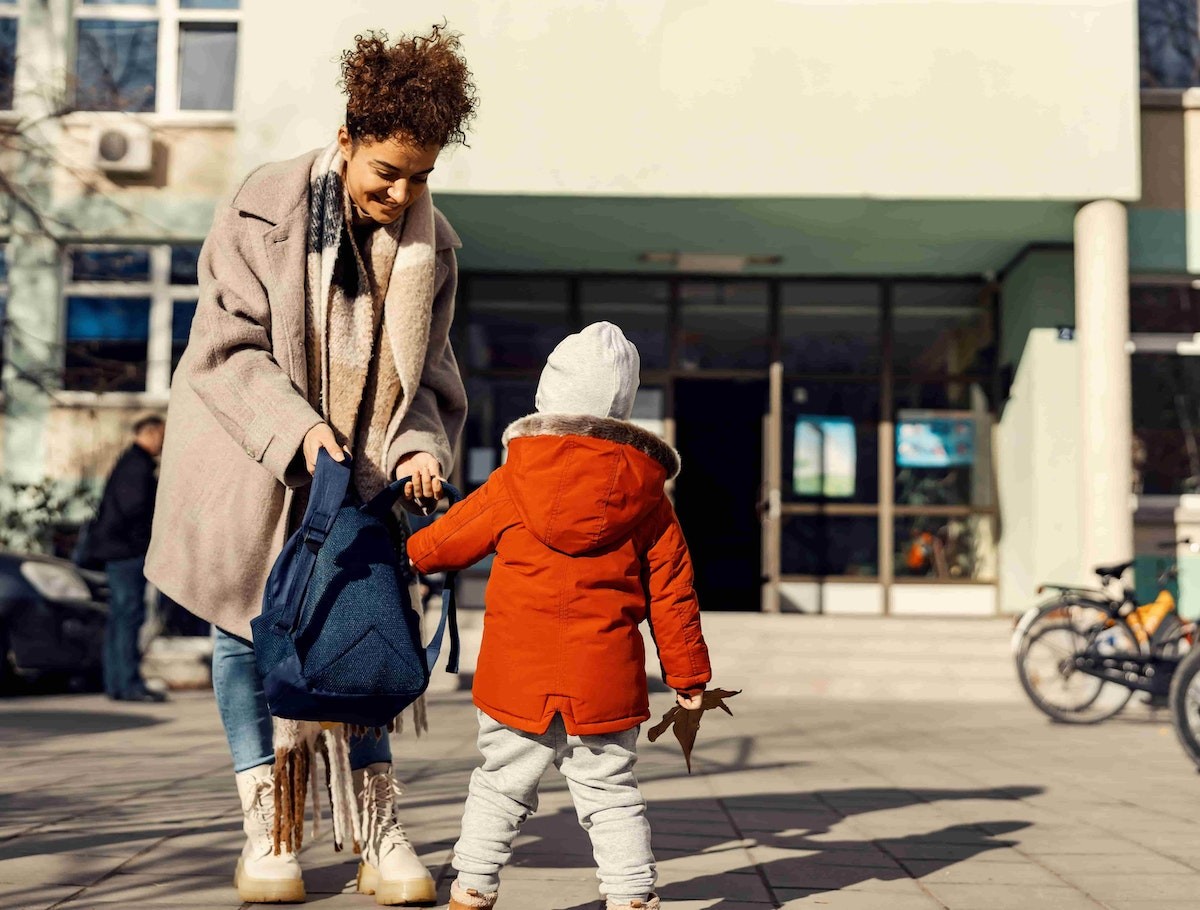 Your after-school schedule will vary based on how your kids are and what tasks they need to do. 
Remember, the goal of these routines is to make school evenings as smooth and streamlined as possible. Whatever helps that happen is what you should incorporate. 
You may find that each of your children needs their own individualized routine to meet that goal. Do your best to work it in and encourage them to use their free time to meet their needs.
Use this after-school schedule below as a guide to start:
No one wants to find last Friday's yogurt on Sunday afternoon. Getting into the routine of emptying their lunchbox right after school can keep those gross moments at bay. 
Giving your child time to unwind can make or break your routine. Kids need this time to release pent-up emotions and energy before moving into the next activity. Short activities like brain breaks are great for this!
Make an after-school snack
By the time your child gets off the bus, it's been hours since lunch. Keep some healthy snack options in easy-to-reach places. Veggies, dried fruit, or granola bars are all great options.
Your older child likely has organized activities to get to after school. If you can, try scheduling them after some time at home, or allow for some quiet time in the car to help them decompress. If your child is learning virtually, scheduling practice time into the routine can help it happen more consistently.
Tutoring and homework time 
If your child has schoolwork or an after-school tutoring program to attend, be sure to include it in the routine. You can also even schedule some time in for your kids to play Prodigy Math and English to help grow what they've learned at school!
Pack lunch and backpack for tomorrow 
Packing a lunch box and gathering all the necessary books and papers the night before is such a morning time saver! It's also a great way to reduce stress — you'll all appreciate not needing to find that one paper when you should already be out the door.
Prepare breakfast for the next day 
This may simply mean picking out what your child wants to eat in the morning or making sure you have all the needed items. Having breakfast set and ready to go saves time and prevents power struggles when everyone is tired and cranky in the morning.
Prepare clothes for the next day
Before heading to bed, set out clothes for the next morning. Just like getting the backpack ready, this can be a huge time saver in the mornings.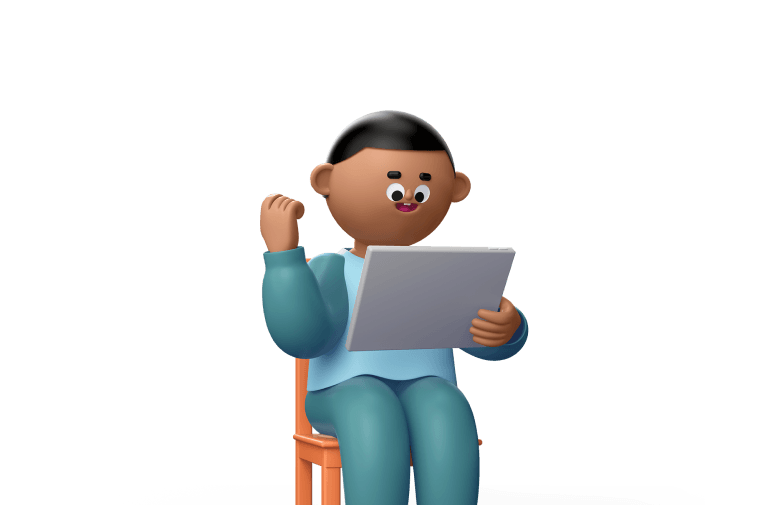 Looking for a fun after school activity at home?
Check out these online after school programs that are designed to engage kids, support their learning and have fun after a busy school day!
See the programs
Before school checklist: Creating a school morning routine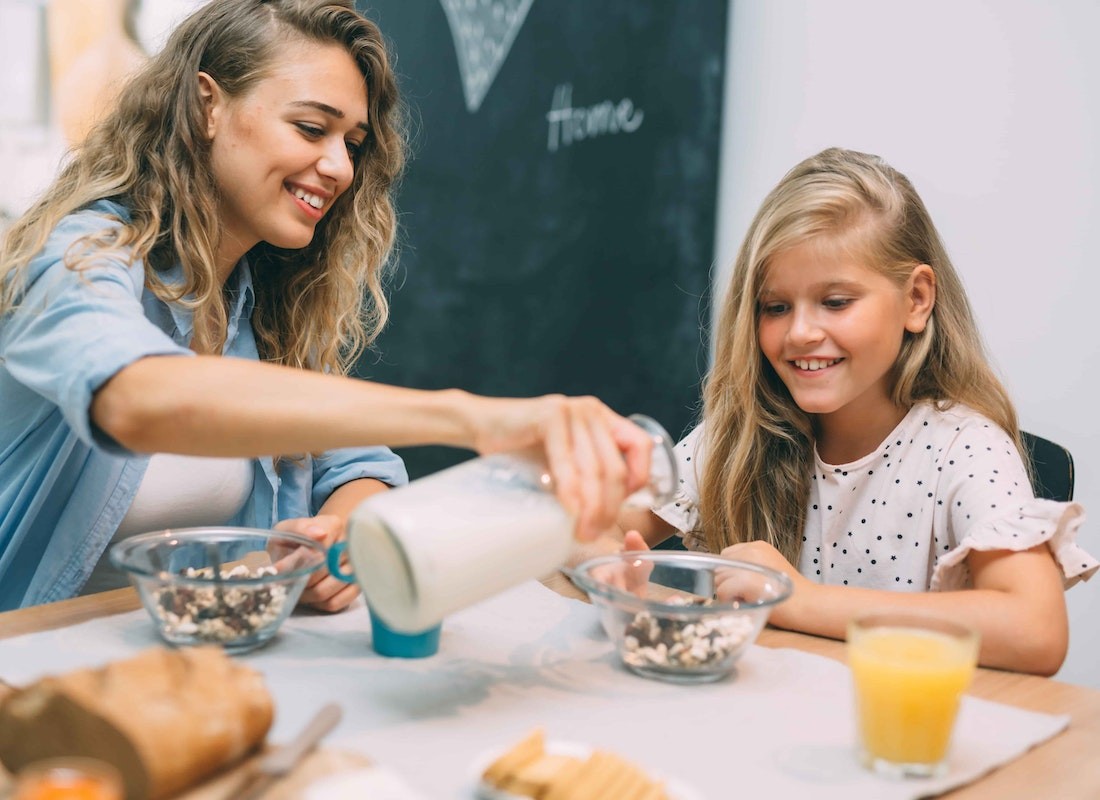 Mornings before school can be hectic. But if you ask your child to pack everything they need the night before, then the morning routine can be short and sweet — meaning a few more minutes of sleep and a lot less stress. 
If it doesn't work for your child to complete those tasks at night, that's totally fine. You can adapt this sample schedule to work for you and your family.
If your child chooses to do this in the morning instead of at night, make sure there's plenty of time for everyone to get ready.
This can include brushing teeth, combing hair, and washing their face. Whatever they need to do to get school ready.
Try to allow time for them to eat before hopping in the car or on the bus. If your child picked their breakfast the night before, this step is even easier.
Practice positive affirmations
Positive affirmations are powerful ways to help kids develop a positive self-esteem. It may seem strange at first, but regularly sharing and saying these morning affirmations can really all the difference to your child's emotional wellbeing.
Keep this after breakfast to prevent last-minute changes. All they need to do is slip into those set-out clothes — no fuss necessary!
Add in any refrigerated items, and don't forget the water bottle or juice box.
Make sure that all needed supplies, assignments, and books are in their backpacks. 
And don't forget — you can add tasks that are specific to your child. This may include taking vitamins or medications, walking to the bus stop, or feeding the family pet. 
It's a good idea to do a 'test run' of the morning routine before school actually starts. You may need to adjust your child's waking time to allow plenty of time to get ready.
The benefits of a daily routine before and after school
Without consistent, clear routines, you're likely to find that procrastination reigns and time is wasted. A routine can help your family use home time intentionally. If you find that everyone gets sucked into screen time and feels stressed at the end of the day, a new routine can work wonders.
Outlining and sticking to before and after-school routines means less stress, more meaningful time spent with friends and family, and time to rest. Getting more sleep with a consistent routine can also help your kids excel at school. 
Tips for parents: helping your children master their time before and after school
As the parent, you can help determine the overall mood and tempo of your home. And these routines can be just as beneficial to you as they are to your kids. So how can you consistently implement before and after school schedules? Here are some tips. 
Rising early will give you time to wake up and ready yourself for the day. Taking a few moments for yourself can help you to become a positive force in your home, helping you set a great mood for the entire day.
Create meaningful family time
Building connections with your children is one of the best gifts you can give them. On tough days, family gives you a shoulder to lean on. And on the great days, they're your people to celebrate with. 
Hang up a routine chart or chore chart
A visual reminder of what's coming next can help kids that struggle with transitions. It also encourages independence and reduces the amount of time you spend reminding them of what's next.
Routines work best if they are exactly that, routine. Following your new schedules each day will help your household run smoothly. 
Personalize for each child 
Your children all have unique needs and wants, like having their own after school program. Try to craft your before and after school schedules with everyone's needs in mind.
Make your child's after school routine a success with Prodigy!
Establishing before and after school routines reduces the daily hustle and bustle of the school year. Prioritizing family time and intentional rest helps everyone in your household have a better day.
Looking for a great homework solution to add to your after-school routine? Prodigy is your answer!
Children struggling with homework or studying for tests can practice key skills in math and English, all while having fun playing two unique games! It can be great way to help kids settle down without making after-school studying a challenge.
Here's how it works:
And here's why Prodigy can be a great addition to your child's after-school routine:
Ready to make your child's after school routine easier, more engaging and more educational? Introduce your child to Prodigy today and create your free parent account to get extra insight into their learning progress!
Want to make your child's learning time go even further? Check out our Memberships for even more game content and educational tools that'll help motivate their love for learning both in and out of school.
Create a free account

Learn more about Prodigy