7 Digital Citizenship Skills Your Students Need to Know
All Posts

Written by Maria Kampen
Teachers
Help inspire your students to love learning with Prodigy's online learning platform.
See how it works
Anyone born after the early 2000s has grown up in a world of computers and technology. Today, it's not uncommon to see children with their own tablets and smartphones, accessing the internet and communicating with people around the world, many times without adult supervision. 
A study from 2015 found that 60% of children between the ages of 3 and 17 used the internet at home. Another study from March 2020 asked parents with a child under 12 at what age their child started using a smartphone: 60% said their children were interacting with a smartphone before the age of 5. 
Your students are digital natives, learning how to use technology from a young age. But all children need guidance to become good digital citizens. 
So, what is digital citizenship? And how can you help your students become more responsible digital citizens? 
In this article, we're going to explore methods and resources you can use to help your students behave responsibly when using technology and the internet.
What is digital citizenship?
To be a good citizen, you must:
Follow the rules
Relate well to other citizens
Be aware of your surroundings to stay safe
In basic terms, digital citizenship is the same. All internet users, both adults and students, must:
Follow the rules of good behavior online
Relate well to the people they communicate with digitally
Be aware of the potential dangers and avoid them
In short, digital citizenship is using the internet and technology responsibly. 
Why should you teach digital citizenship to kids?
Because like it or not, children are using technology, some for up to 8 hours per day.
This year especially, more and more children are using the internet daily as a result of distance learning due to the COVID-19 pandemic. 
It's not enough to teach children the mechanics of using the internet for study, research or schooling. For children to become good digital citizens, they need to understand how to:
Protect their personal data
Balance and control their internet use
Communicate kindly with others
Otherwise, students can fall into the traps of cyberbullying, irresponsible social media usage or scams and viruses.
Empowering parents to teach digital citizenship to their children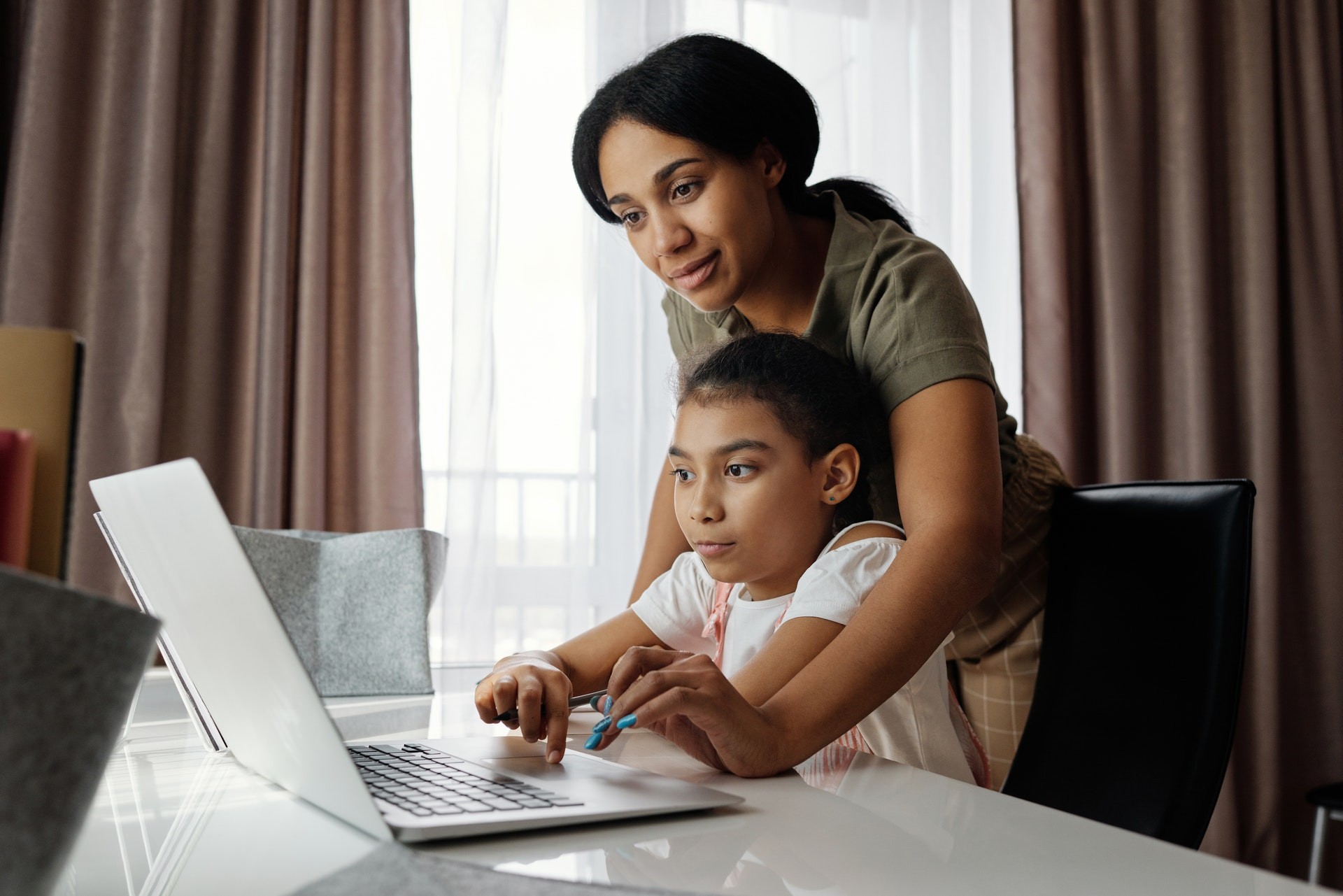 You have an important role to play when it comes to teaching your students about digital citizenship. But parents are responsible for setting rules and limits for their children.
Keep parents informed on what you're teaching and empower them to support your digital citizenship lessons. Help parents to see the positive side of technology, and make sure they're aware of the dangers. Especially when you're teaching online, make sure parents are aware of what you're asking students to do online so they can monitor the time and activities of their children on the internet.
Enable parents to be the at-home support group for your class of mini digital citizens.
7 Ways to promote digital citizenship skills in your classroom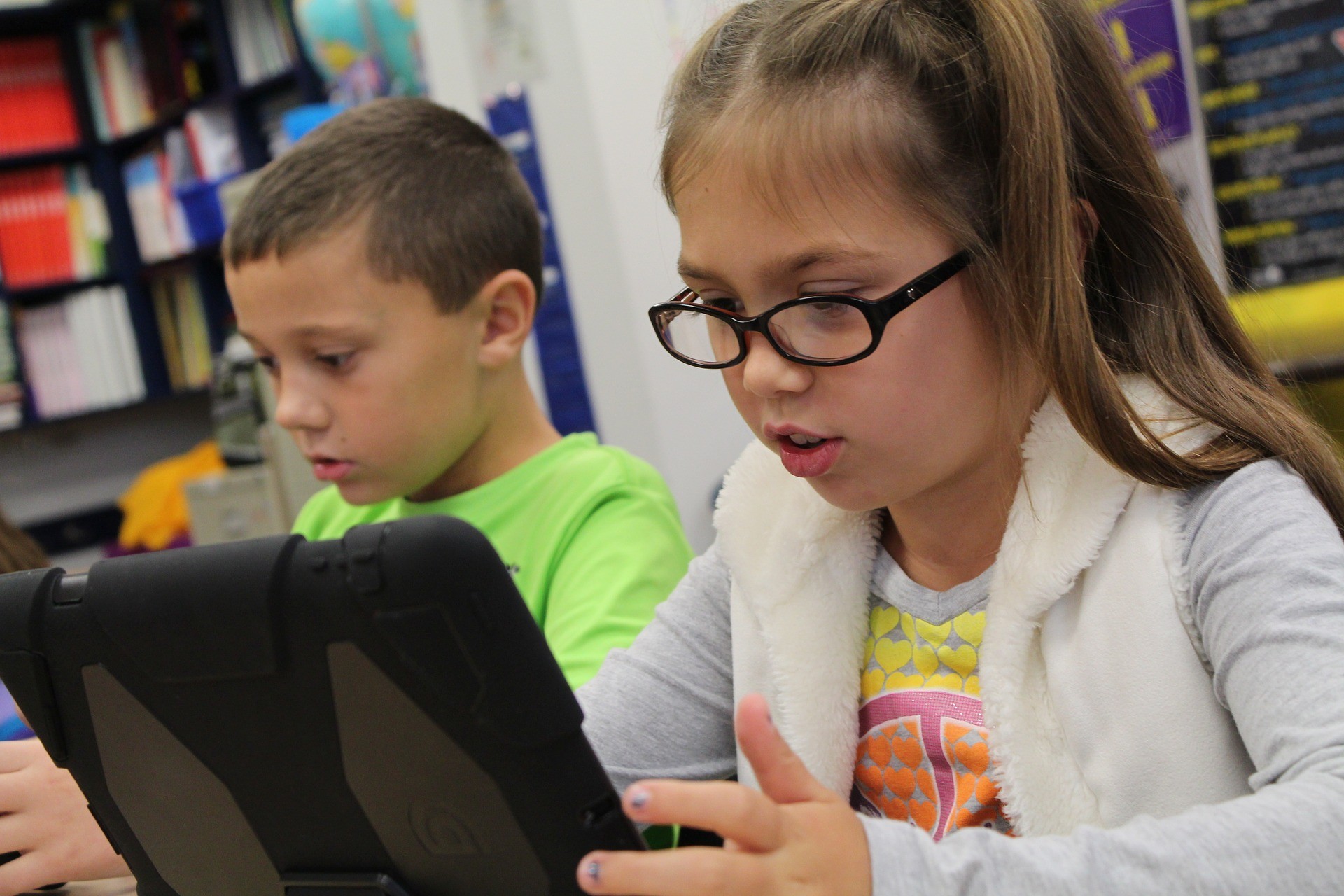 When it comes to digital citizenship, what exactly should you be teaching your students? Here are seven aspects to add to your curriculum:
1. Emphasize the importance of online etiquette
Perhaps the most talked-about aspect of being a good digital citizen is communicating kindly with others.
When sending a digital message or comment on social media, it's much easier to spout harsh, degrading words that we would never use in person. That's part of the reason why cyberbullying has become such a problem.
As a teacher, help your students understand that their written words have just as powerful an effect on the recipient as they would if spoken aloud. 
Use social-emotional learning activities to help students build social awareness and empathy. Remember, social-emotional skills are learned. Use relevant activities throughout your lessons to help students build skills they'll use in the real world and online.
2. Teach students to protect their privacy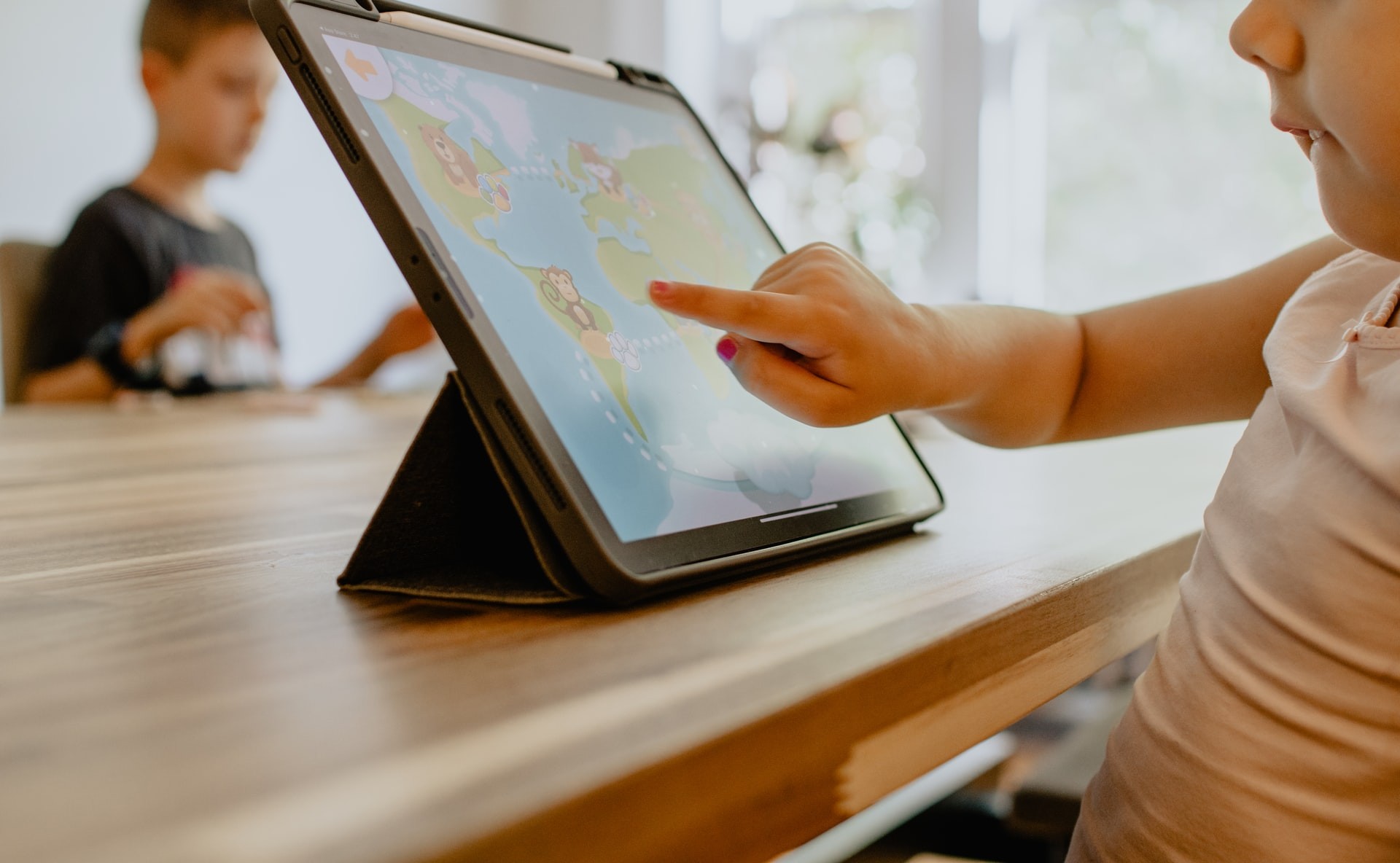 Far too many websites ask for too much personal data. Before your students start sharing their personal information online, they need to know how to protect their data, and why it's so important. 
Help your students understand what information they need to keep private. Show them why and how to protect data such as:
Where they live
Where they go to school
Their email
Their phone number
Teach students to check the settings of the apps and social media accounts they use and define their own boundaries. 
For example, do your students know how to change their Instagram account settings to 'Private', so only people they know can see the pictures they post? 
Knowing what data they can share and what data they should keep private will help your students stay safer online and offline. 
3. Help students stay safe online
Speaking of online safety, here are a few things you can help your students understand:
Viruses
Good digital citizens know what a safe website looks like. They know not to click on an ad or a link unless they're sure where it will take them. And they know when to leave a website that looks unsafe. 
If parents haven't already protected their devices at home, help your students learn how to use antivirus software to keep their devices clean and safe.
Password protection
Students should know how to create and store safe, strong passwords. Teach students to create passwords that are secure using:
Lowercase letters
Uppercase letters
Symbols
Numbers
Have students keep a notebook with their different passwords, and come up with methods to create long, complex passwords that they can still remember. 
Scams
Scams are rampant on the internet, and children may have a more difficult time identifying them. Help your students define the key aspects of a spam email or online scam with this fun lesson plan from Common Sense Education
4. Promote media literacy in your classroom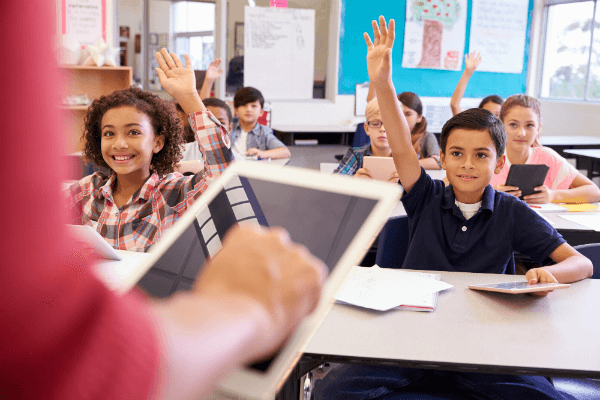 Media literacy is the ability to understand online information and separate false information from the truth.
To help with media literacy, teach students to:
Identify clickbait titles and email subject lines, and show them why these can be so dangerous. 
Spot other signals that can help them decide whether to click, such as the meta description in Google below each result.
Check the sender before they open an email that looks suspicious. 
Give your students clear steps to identify and refute fake news. Teach them to ask questions about the information that they see online, identify bias and help them train their judgment to distinguish false information from truth. 
And don't forget to build it into their lessons! Whether students are learning how to use a new educational app, completing a research project or studying current events, media literacy activities can help bring learning into the real world. 
For more fun media literacy activities, check out these ten engaging media literacy activities.
5. Teach students to protect creative rights
Reshares, reposts and regurgitated content is all over the internet. Students may not be aware that some types of content require permission before you share.
Help children learn the rules of copyright online, especially when it comes to pictures. Teach them to ask for permission from others before they post pictures with other people in them, and show them how to find and properly cite the original source of online content.
6. Show them their digital footprint
Do your students understand that the information and pictures they post online will be around forever? While children (and many adults) assume that hitting 'Delete' will remove their posts, good digital citizens need to be aware of how difficult it is to remove information once you've posted it.
Help your students understand the concept of a digital footprint. Show them how the pictures and messages they post online can create an 'online persona' that doesn't represent who they are in real life. 
Teaching children to be responsible with what they post and how they are viewed online will help them enter adulthood with a clean digital reputation.
7. Build healthy usage patterns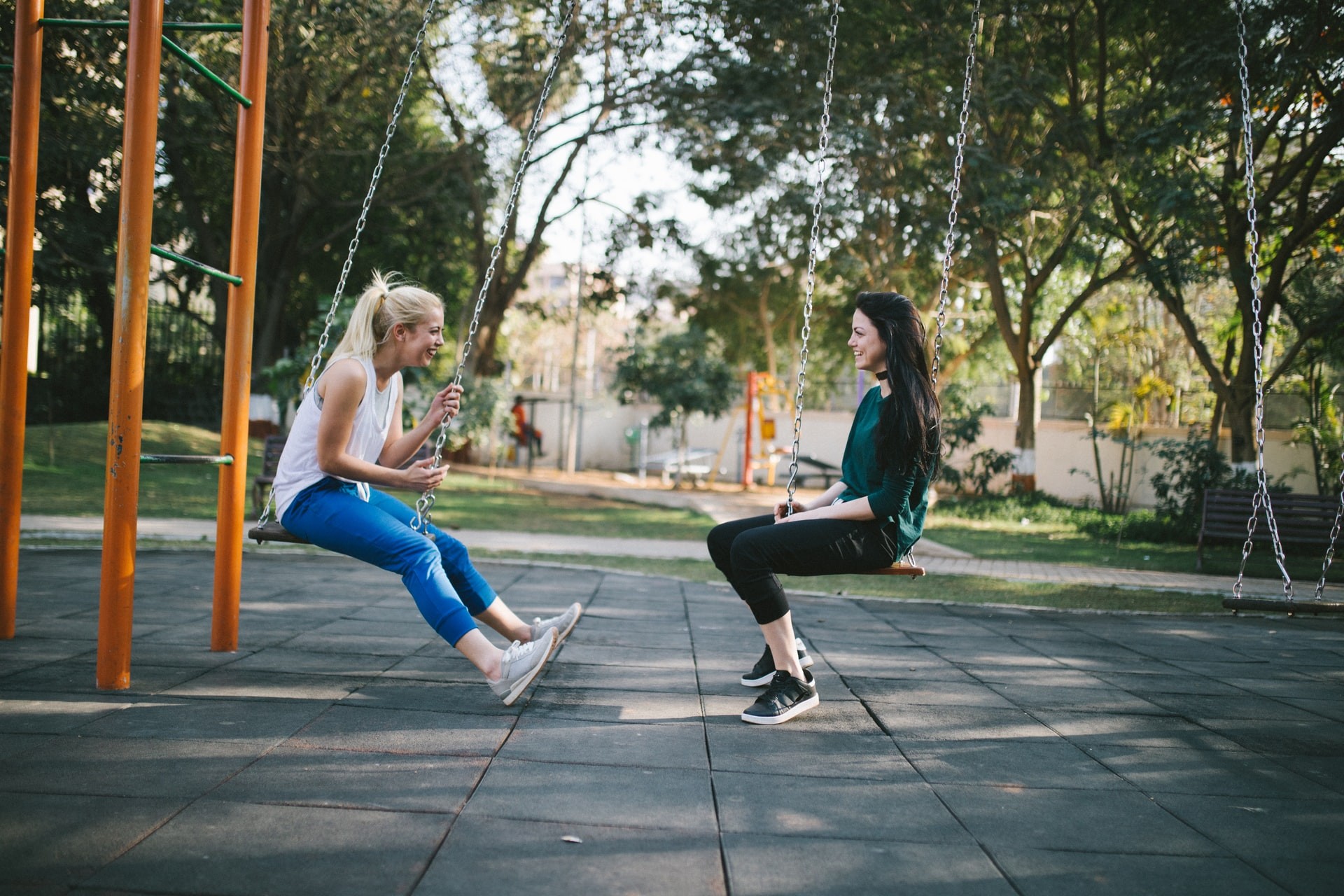 Aside from using the internet and technology properly, children must be taught how to maintain a balance between screen time and offline time. 
Considering how many adults have trouble controlling the time they spend online, it's even more important that children are taught from an early age how to maintain balance with their technology usage.
This is especially true since various studies have shown that excessive use of technology can have a negative effect on the minds of children. 
To find their balance, students need to understand how much time they're spending online. Teach your students to write down when they start and stop using their device or to use a usage-tracking app. (Hint: many smartphones come with this feature already built in!) 
Then, help students see for themselves the benefits of getting off their devices and doing something off-screen, such as:
Reading a book
Playing a game
Doing a physical activity
Your students' parents may have their own house rules for technology usage. If that's the case, help your students see why these restrictions benefit them. 
Teach students to be responsible for their own usage of technology and the internet and set them up to be more responsible digital citizens in the future.
But what can teachers use in the classroom and outside of it to help their students become better digital citizens?
Resources to help you teach digital citizenship to kids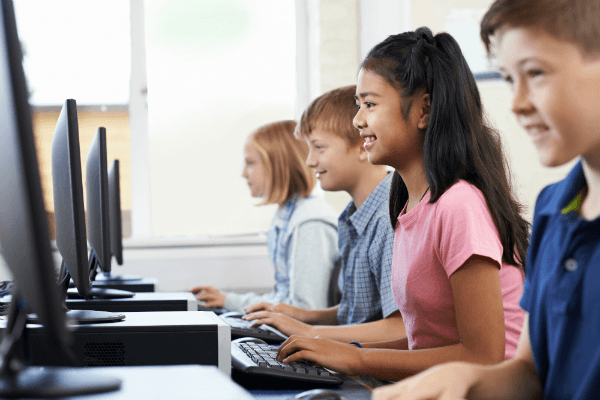 If you're looking for digital citizenship lessons, games, curriculums and other resources, check out these resources:
Digital curriculum from Common Sense Education
This digital citizenship curriculum is one of the most well-developed resources for teachers. There are free lessons that cover grades K-12, so you can teach digital citizenship to students of any age!
The curriculum includes videos, activities, games and more to involve students in learning more about digital citizenship. The lessons cover topics such as:
Privacy and security
Media balance and well-being
Digital footprint and identity
Cyberbullying and hate speech
News and media literacy
Relationships and communication
Be Internet Awesome from Google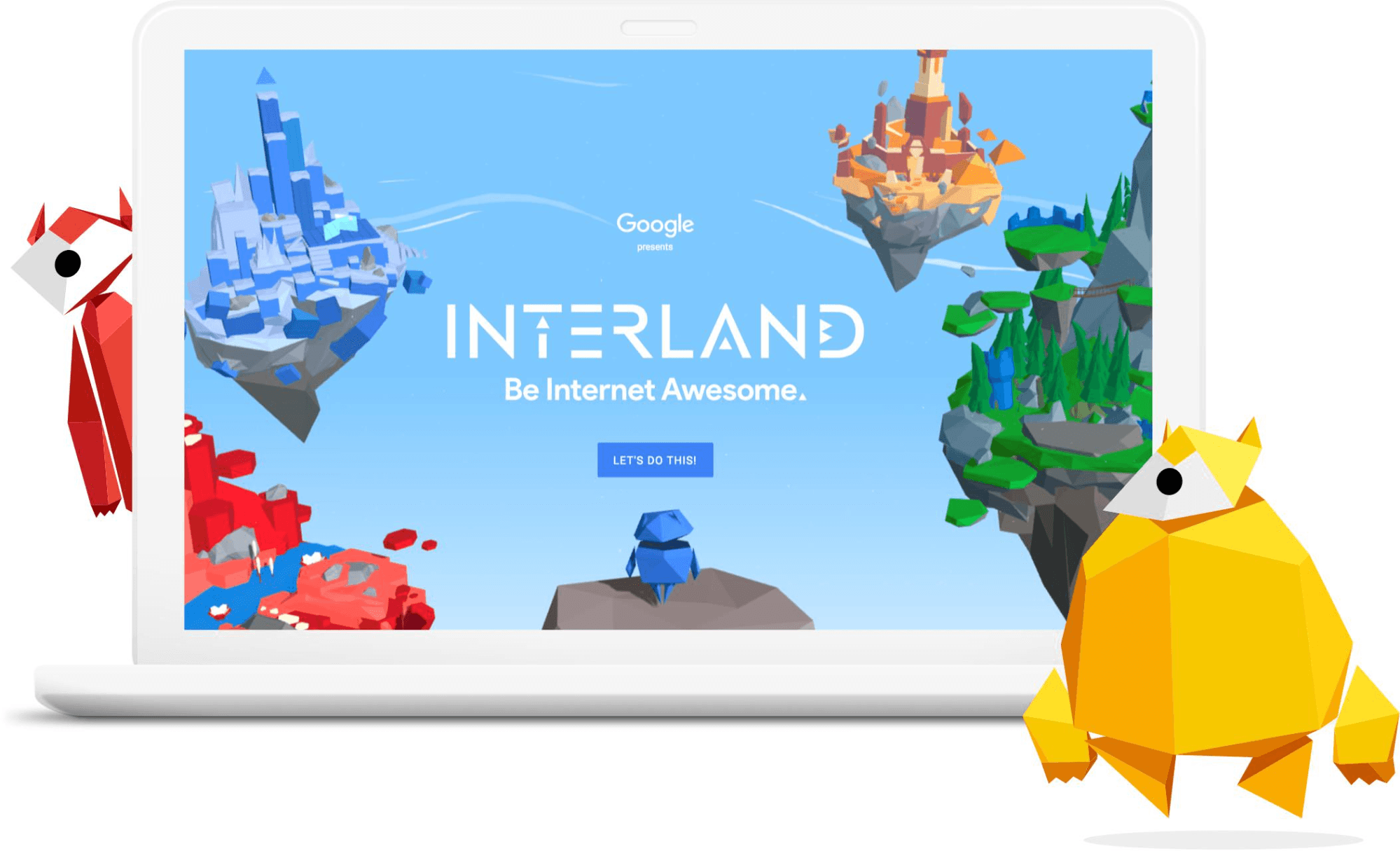 Source: Be Internet Awesome
This is a top resource to teach digital citizenship for kids, and includes both a game and accompanying curriculum.
This made our list mainly because the game is really fun to play!
In the world of Interland, kids learn how to combat hackers, phishers, oversharers and cyberbullies, all while having fun.
The curriculum from Google teaches five key aspects of being a good digital citizen:
Smart
Alert
Strong
Kind
Brave
It helps children think critically, protect themselves from threats, be smart about what they share, be kind and ask for help when they need it. 
Digital citizenship posters from ISTE
If you're looking for a visual aid to help students remember the principles of digital citizenship, these posters from the International Society for Technology in Education are a great resource.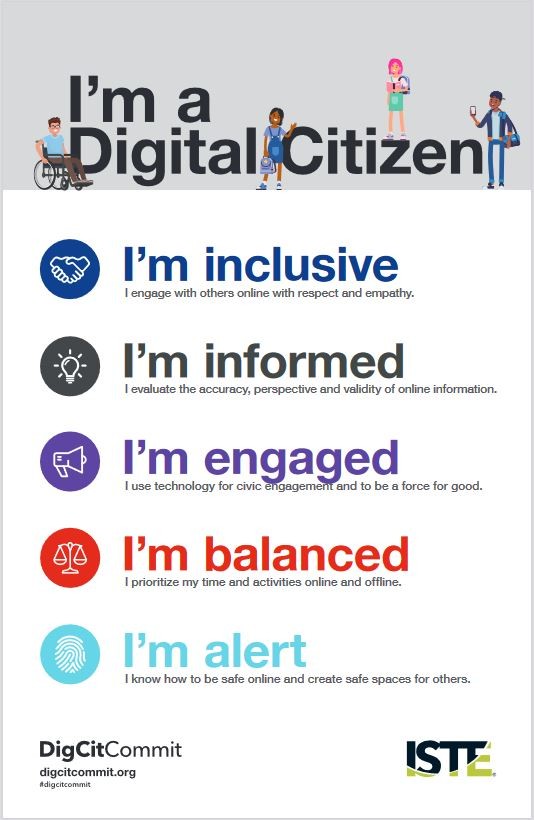 Source: ISTE
ISTE also has books, videos and blog posts that help teachers learn how to teach digital citizenship to their students.
Digital Compass 
Made for grades 6-8, Digital Compass is an interactive choose-your-own-path game that lets students play through the perspective of different characters who are all facing a different digital citizenship dilemma. The game is also available in Spanish, which allows you to provide lessons to a wider audience. 
The game comes with an educator guide for teachers, giving them insights to help students navigate the game and get the most from the lessons therein.
Digital Passport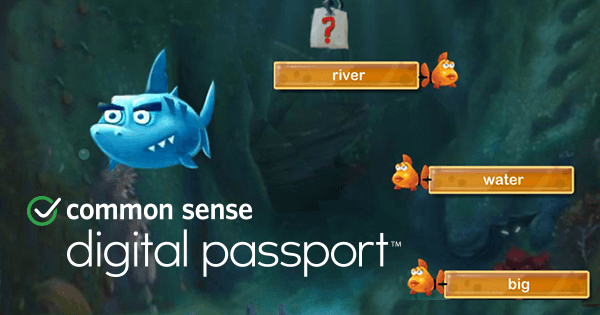 Source: Common Sense Education
Digital Passport is a game built for grades 3-5. In a suite of six interactive games, students learn about:
Protecting their passwords
When not to share
Responding appropriately to cyberbullying
Searching the internet safely 
This game comes with an educator guide and is also available in Spanish.
Tricky pictures activity
This presentation is a fun activity to help your little digital citizens learn how to decipher true stories from fake news. Tricky Pictures presents two slightly altered pictures with wildly different headlines and helps children see how the way information is presented can be misleading. 
Digital citizenship activities from BrainPOP
This digital citizenship curriculum from BrainPOP caters to different ages and teaches children important aspects of using the internet responsibly.
Topics include:
Cyberbullying
Distance learning
Plagiarism
Conflict resolution
Blogs
Email
Each topic includes a movie, quiz, challenge and more. (Note: BrainPOP is a subscription service, and most of these topics fall under its paid program.)
Help your classroom of digital citizens use technology responsibly
Children are spending more and more time with technology.
Help your students become responsible digital citizens, stay safe online and treat others kindly. 
When you teach your students these essential digital and social skills, you're setting them up for success in the digital world as they grow into adulthood.
Practice math skills in a fun digital world with Prodigy Math
Prodigy Math is an adaptive, game-based learning platform for grades 1-8. Students explore a safe, secure online world filled with epic quests, exciting rewards and engaging math learning!
Create your free teacher account and start delivering lesson-aligned content in just a few clicks.
Sign up now