20 Fun Earth Day Activities for Kids to Help the Planet
All Posts

Teachers
Help inspire your students to love learning with Prodigy's online learning platform.
See how it works
Most adults are familiar with the 3 Rs — reduce, reuse and recycle. But it's important to make sure children understand their responsibility to care for planet Earth, too.
Every year on April 22nd, Earth Day brings the world together to celebrate, and it's the perfect time to educate kids about climate change and how they can work to protect our home with Earth Day activities for kids.
Fortunately, there are lots of spring crafts and activities we can use to inspire students to care for the environment!
We've put together a list of Earth Day activities perfect for your classroom and beyond, and even included some bonus activities kids can do at home with parents.
No matter where students are, there's always an opportunity to teach them about protecting the environment, recycling and reducing unnecessary waste.
Let's get started!
Earth Day activities for the classroom
1. Connect with nature
Wouldn't it be fun to take a walk through a local park? The first and best way to celebrate Earth Day is getting outside and exploring nature.
As they explore, kids can birdwatch and observe wildlife in natural habitats found throughout city parks and conservation areas.
There are countless ways to show kids how nature wakes up. In the spring, newly forming buds appear on trees. Birds chirp more often as the weather warms up. As they observe nature, kids just might develop a love for nature and our planet.
As you walk, be sure to remind students about the golden rule of nature exploring: "Take only pictures, leave only footprints."
Speaking of which...
2. Organize an Earth Day scavenger hunt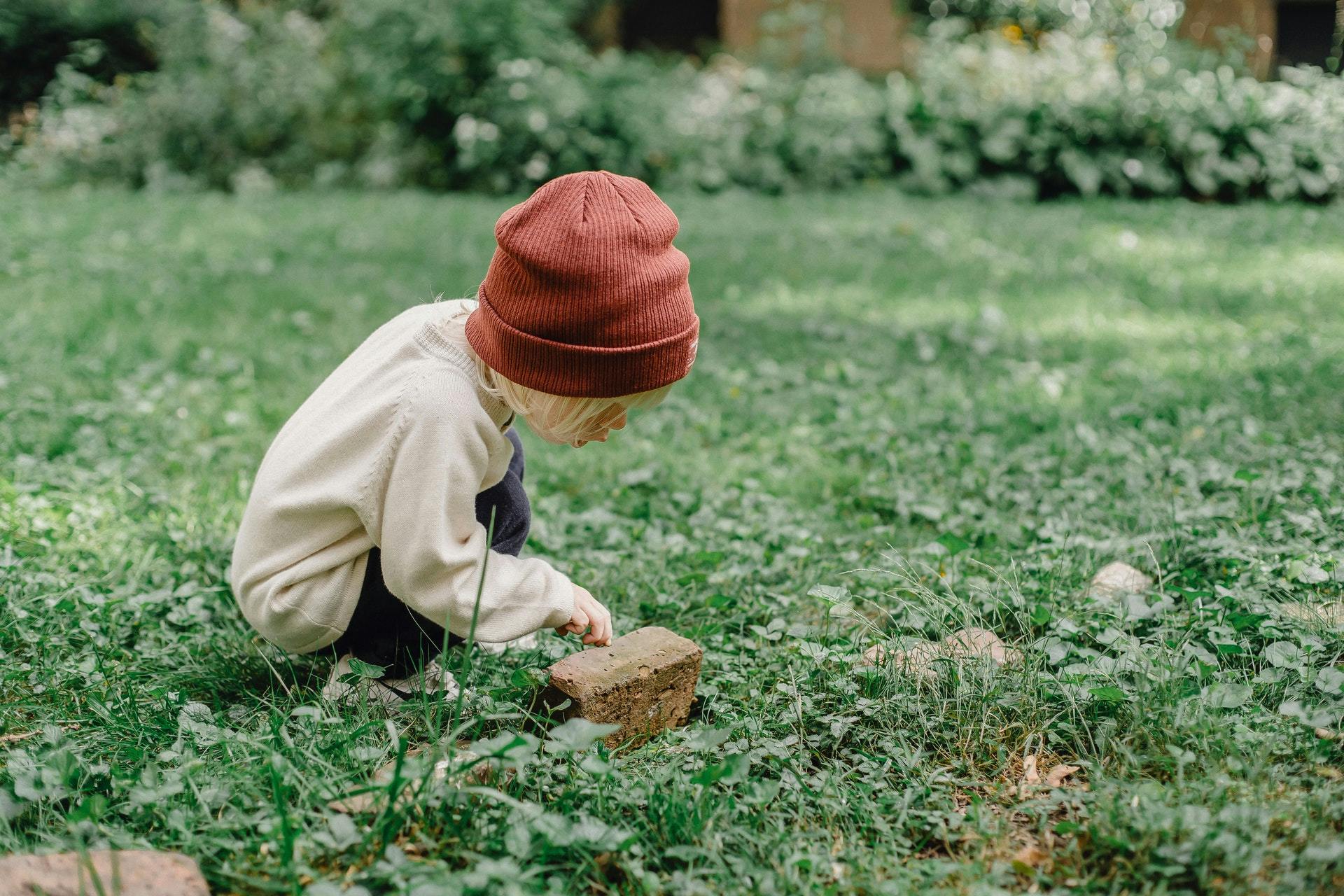 While students are exploring nature, have them catalogue what they find!
There are lots of ways to observe and record nature that don't involve disturbing the environment or taking things out of it. Create a list of things for them to do and spot as they walk, including:
Drawing pictures of flowers and plants
Spotting birds (and identifying them if they can)
Writing down or taking pictures of any wildlife they spot
Collecting litter and recycling — with the proper equipment, of course
After, use the nature walk as a writing prompt or opportunity for class discussion.
3. Hang birdseed ornaments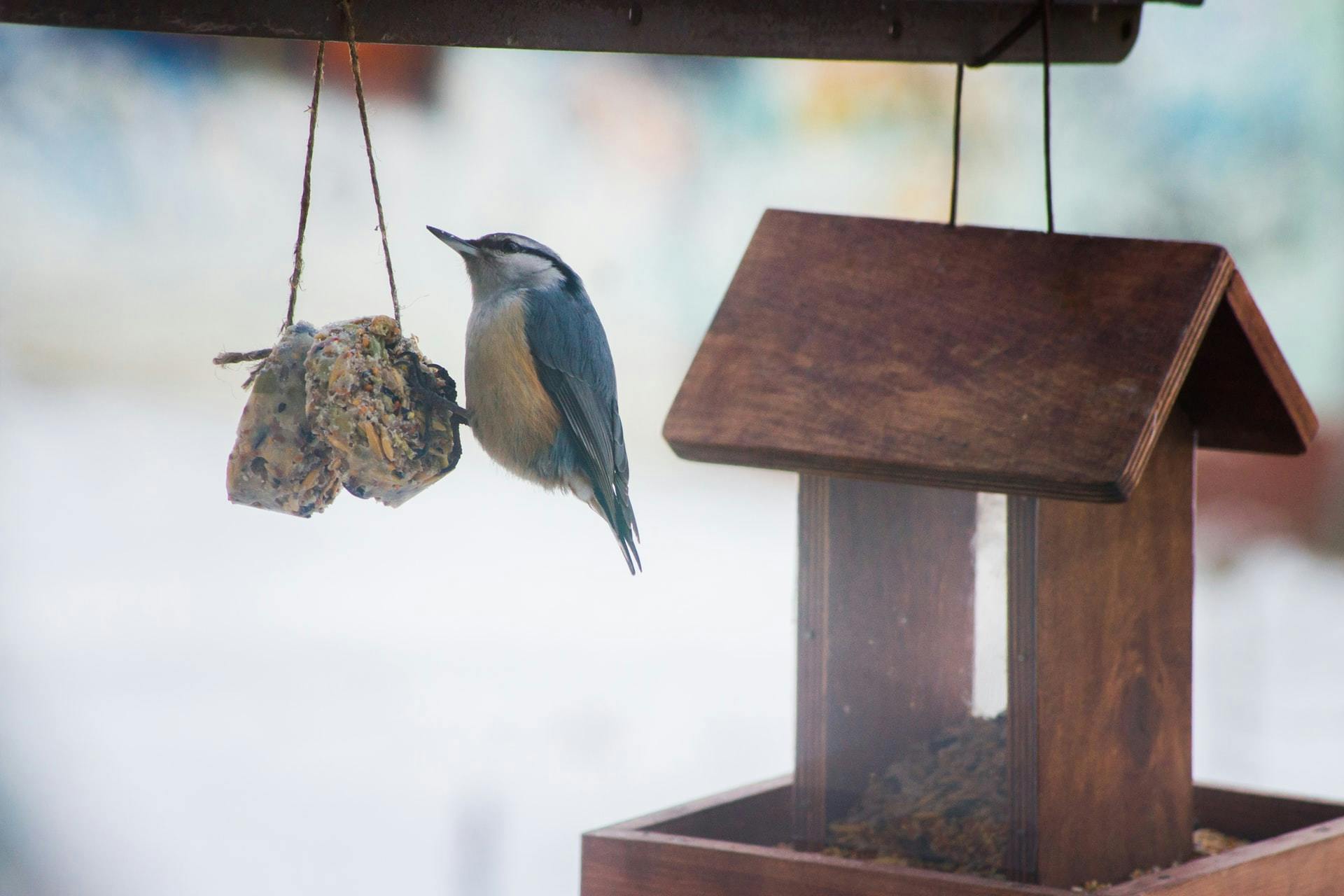 Celebrate Earth Day and feed the birds with the help of birdseed ornaments made from supplies you can find in the kitchen!
Great for kids of all ages, birdseed ornaments give feathered friends a snack and let kids see the birds that come to visit when you hang them outside the classroom or kitchen window.
What you need:
Straw
Twine
Birdseed
Corn syrup
Cookie cutters
Parchment paper
2 packets of gelatin
Cold and boiling water
What to do:
Mix the gelatin with ½ cup of cold water until it dissolves the powder.
Have an adult add ½ cup of boiling water to the gelatin so it dissolves.
Add 2 tablespoons of corn syrup and mix well.
Add birdseed to the gelatin mixture.
Spoon the birdseed mixture into cookie cutters and use parchment paper to pat the seeds into the cookie cutter.
Keep filling and pressing down the birdseed mixture. Be sure to leave a hole to thread twine through the ornament.
Place the filled cookie cutters in the fridge overnight.
The next day, give the birdseed ornaments a gentle push to let them fall out of the cookie-cutter mold.
Pull the twine through the holes and hang it outside for birds to enjoy!
4. Build an insect hotel
Your students can build an adorable hotel for bugs using basic materials you'll find around the home — and recycle some trash in the process!
What you need: 
Tree bark
Pinecones
A large plastic bottle
Fallen sticks and twigs
Any other earthly elements your kids may want to add
What to do:
Cut the bottle into two pieces to form separated cylinders. Remove the top and bottom pieces, as we will not be using them.
Push holes in the top of the bottle pieces and thread twine to hang when the hotel is completed.
Put twigs, branches and pine cone pieces inside each bottle. You may need to snap the twigs to shorten them. Fill the bottles.
Hang outside to allow bugs to enjoy their new home.
5. Grow a love for plants with seed jars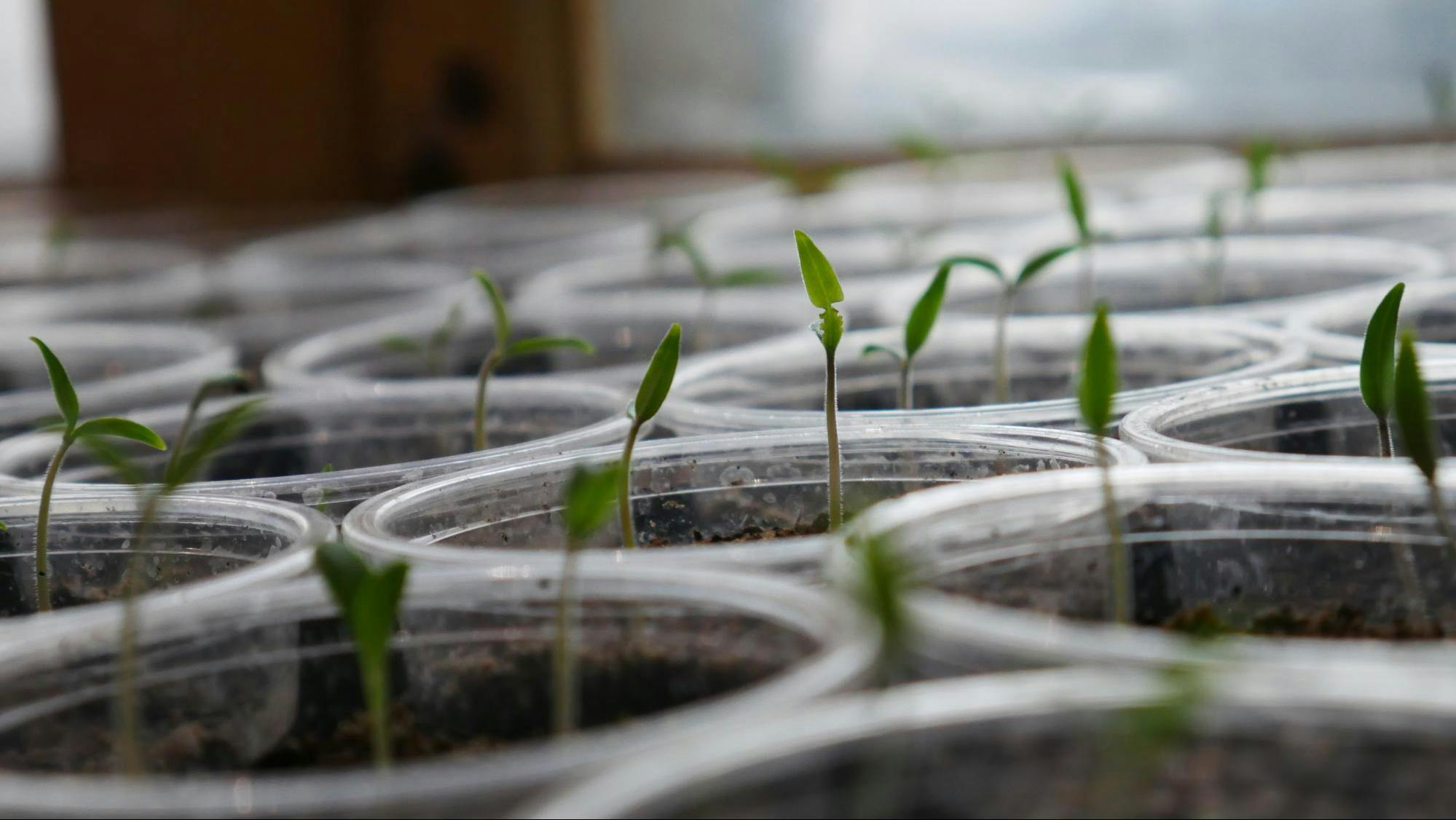 Students love science experiments! Involve kids in making seed jars to honor Earth Day. They'll be able to watch seeds sprout and grow into a flower or vegetable, then plant it in a garden once it's ready.
What you need:
Water
Paper towels
A clear large jar
Seeds (nasturtium, sunflowers, peas, and beans germinate quickly)
What to do:
Fold paper towels and place them inside jars. Allow your students to push the paper towels down into the jar.
Add water slowly into the jar but do not overfill it.
Put seeds on the wet paper towels near the edges of the glass so kids can watch their experiments grow before their eyes!
6. Build a cardboard tube bird feeder
Here's a delightful DIY project for parents and teachers to try with kids. These cute feeders are completed in record time for birds to enjoy right away.
What you need:
String
Scissors
Birdseed
Butter knife
Peanut butter
Bamboo skewer
Toilet paper roll or another cardboard tube
What to do:
Cut two holes at the top and bottom of the cardboard tube.
Push the bamboo skewer through the bottom holes as a perch for birds to stand on.
Spread peanut butter throughout the outside of the tube.
Pour birdseed onto a plate and roll the tube in the seeds until it is completely covered.
Thread twine into the top holes and hang outside.
7. Clean up a science experiment
The words "science experiment" conjures up thoughts of cool and exciting things to try at school or with parents at home.
Involve your mad scientists in an oil spill and clean up experiment to enhance their awareness of environmental accidents.
What you need:
Water
Spoon
Dish soap
Cooking oil
Paper towel
Cotton balls
Two tin pans
Medicine dropper
Oil Spill and Clean-up Science Experiment:
Fill the pan halfway with water.
Squirt some oil in the water.
Now comes the fun part! Experiment with ways to clean up the oil spill using cotton balls or trying to suck up the oil with a medicine dropper or paper towel.
Drop dish soap on the oil to see how the two elements react. The soap helps the oil to break apart so that clean up becomes an easier task.
Students will gain a better sense of how oil spills poison marine life and birds.
8. Teach students to recycle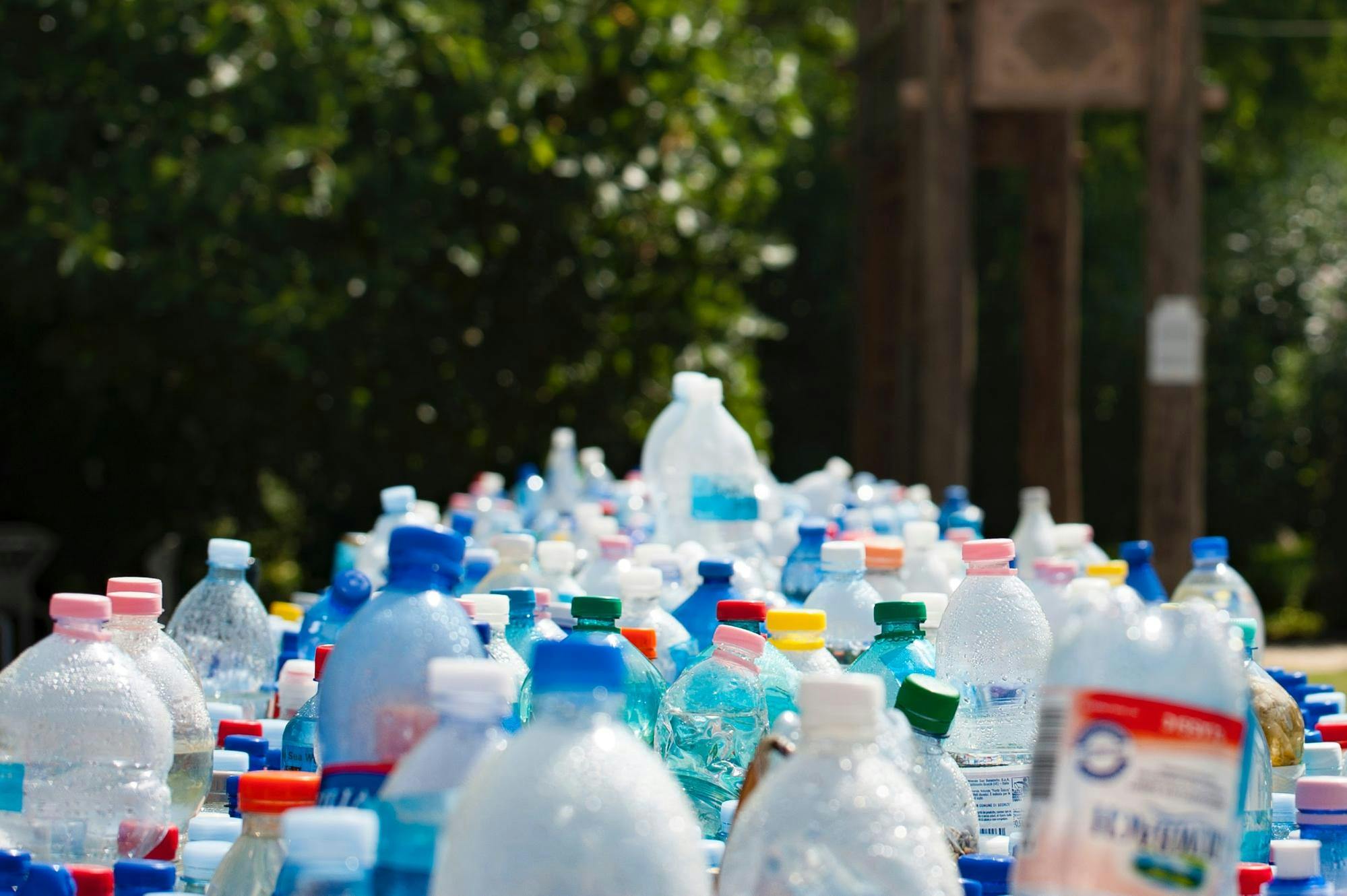 It's important to get kids interested in saving our planet at an early age. A valuable technique for instilling good recycling habits is to show kids how to sort recyclables.
This is a perfect Earth Day activity for preschoolers or kindergarteners, since it's a skill they'll use for the rest of their lives.
Show kids how to separate plastics, metals, cardboard and glass. Ask them to place each type of recyclable into separate bins.
Reinforce these skills throughout the year at lunchtime, or whenever students have recyclables.
9. Learn how to compost
Be sure to help students develop good environmental habits like composting. They'll learn how to reuse plant waste and make gardens abundant and healthy.
What you need:
Soil
An old rug
Compost bin with lid
Plant waste such as leaves and weeds
Kitchen waste from fruits and vegetables
What to do:
Put the bin outdoors on top of soil under the sun. Top up with kitchen waste.
Kitchen waste with a layer of soil.
Cover with a lid and the old rug.
Continue to add kitchen waste to the compost.
From time to time, be sure to turn over the compost with a shovel as it decomposes.
10. Make a bee and butterfly garden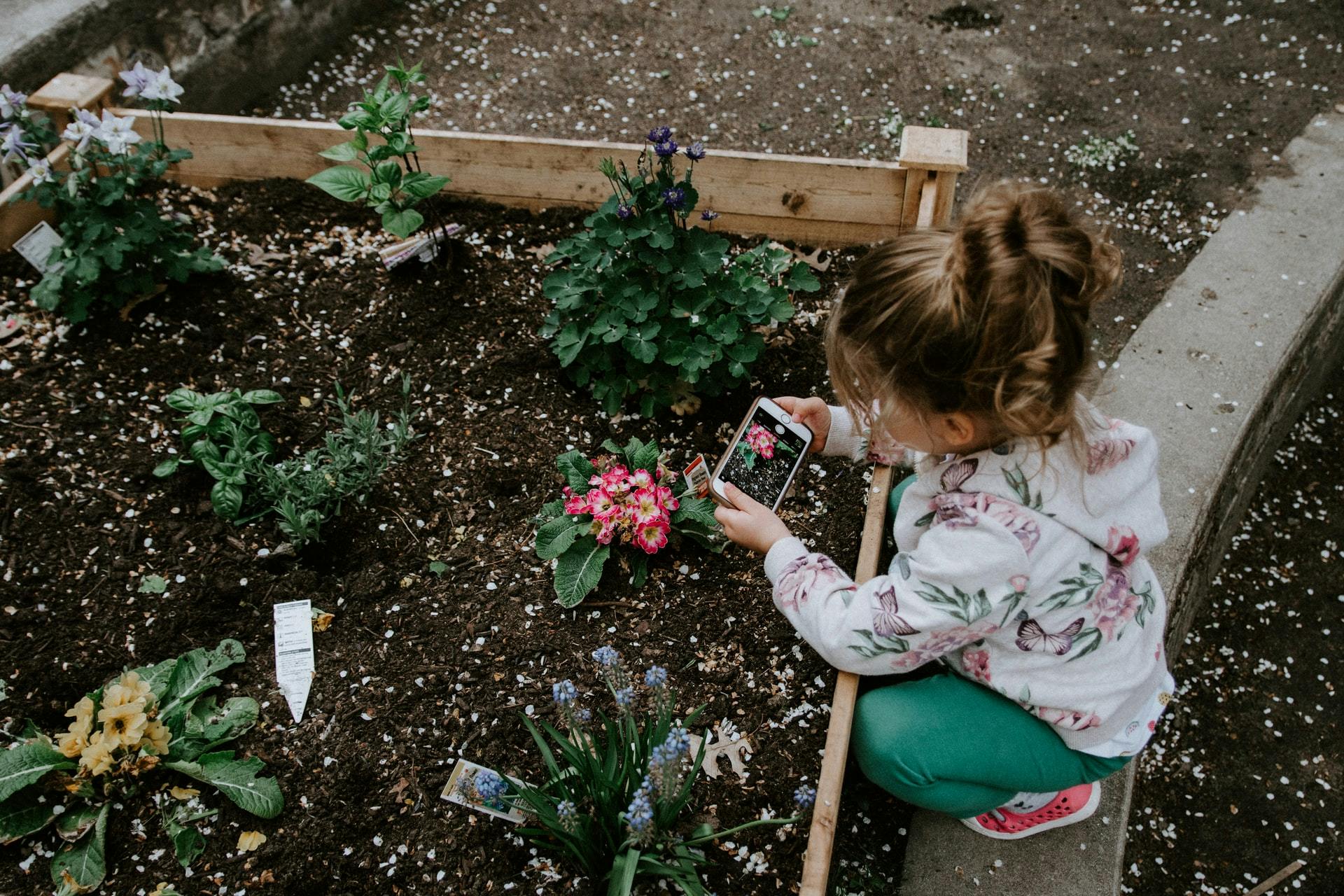 Bees and other pollinators play an essential role in our food supply. Their decreasing numbers could affect the availability of produce at grocery stores.
Set up a new project for kids with basic instructions on how to plan and build a home garden that attracts bees, butterflies and hummingbirds. Give them handouts that contain a list of various plants and shrubs to get them started.
For kids who live in apartments, container gardens are a great space-saving alternative.
11.  Make an Earth Day handprint keepsake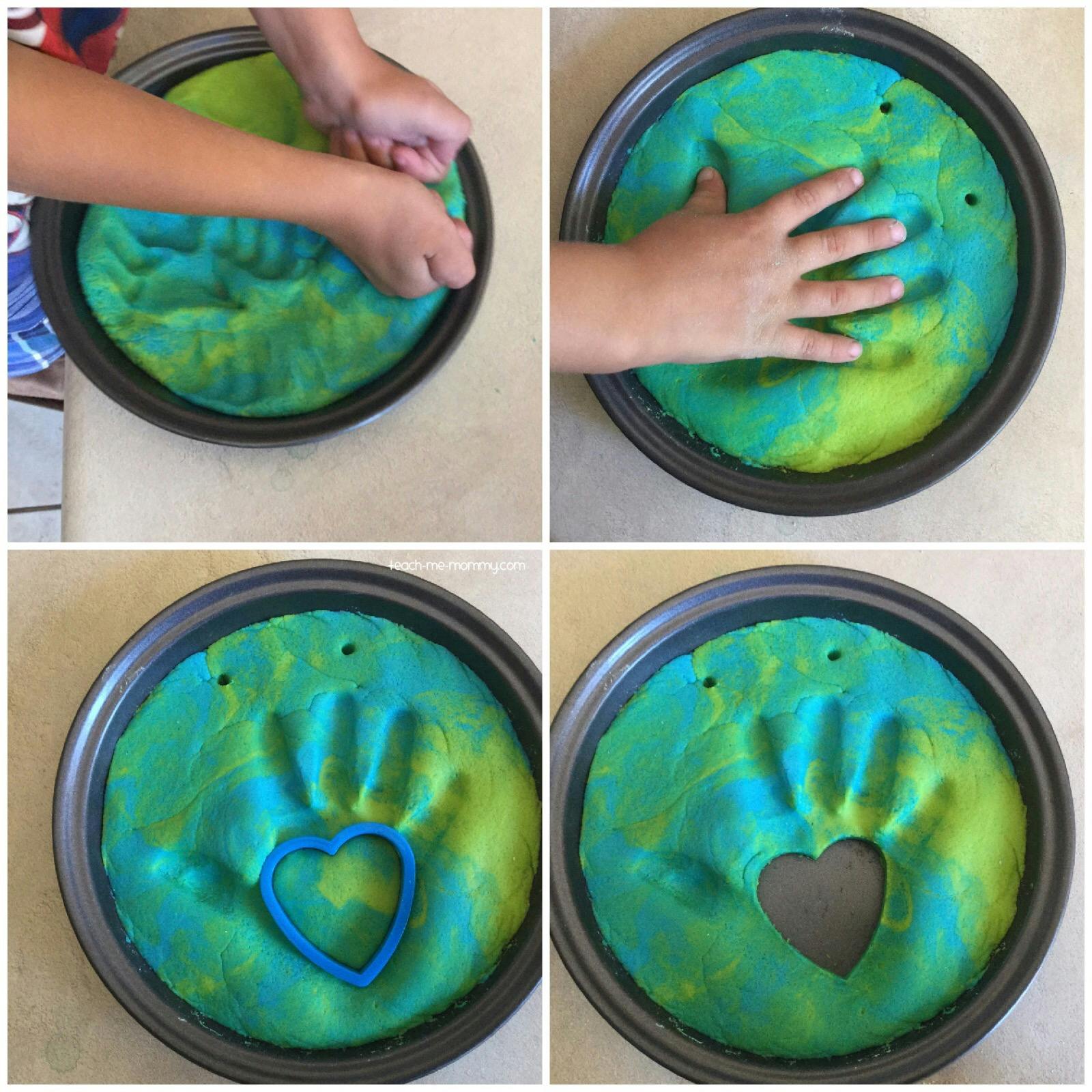 Source: Teach Me Mommy
Wouldn't it be fun to make a beautiful Earth Day keepsake using salt dough and food coloring?
Here's what you need:
String
Child's photo
Heart-shaped cookie cutter
Kids' hands and a big smile!
Blue and green food coloring
Round non-stick cookie sheet
Salt dough (1 1/2 cups of all-purpose flour, 1 1/2 cups of salt and 3/4 cup of water)
Now, for the fun part!
Use two separate bowls to make blue and green salt dough.
Drop pieces of blue and green salt down onto the cookie sheet and blend the edges. Smoothen out so that the dough is flat.
Allow your child to put their handprint in the middle of the cookie sheet.
Use the cookie cutter to cut out the palm section.
Poke two holes at the top.
Bake for 3 hours at 200 F. Let cool overnight.
Add student photos in the heart-shaped hole and thread string through the holes to hang up.
12. Make a coffee filter Earth
Watch kids' amazement as they drop green and blue food coloring on coffee filters to create their own unique artwork of planet Earth! Here's how:
What you'll need:
Newspaper
Coffee filters
Eye droppers or spoons
Blue and green food coloring
What to do:
Take the supplies outdoors under the sun to maximize drying time.
Lay out newspaper on a table or walkway.
Put coffee filters on top of newspapers to catch excess water.
Use eye droppers or spoons to apply drops of food coloring on coffee filters. You can also use blue and green markers for the same effect!
Add a bit of water with a spray bottle to blur the lines between the blue and green, and watch as the Earth takes shape.
13. Create bottled hanging gardens
Share your love of gardening with your students by offering this fun tutorial on how to reuse a plastic bottle to construct a cute hanging garden.
What you need:
Pencil
Craft knife
Length of string
Thoroughly washed plastic bottle
Let's do this together:
Grab the plastic bottle and the craft knife to slice a long line from 1 to 2" from the mouth of the bottle down toward the bottom. Cut out a rectangle. (A teacher or parent should do this.)
Poke a hole at each end of the bottle.
Push yarn through each hole with a pencil. Tie a few knots.
Fill the bottle with soil and plant seeds.
Your students will be in awe as they watch seedlings grow.
14. Take an Earth Day pledge
Since kids love to draw and doodle, put those talents to good use by creating an Earth Day pledge.
Make a list of the things kids would like to do to maintain the health of our environment:
Plant trees
Go paperless
Turn off lights that don't need to be on
Use cloth grocery bags instead of plastic ones
Try shampoo bars instead of the bottled variety
Make cleaning products using lemon and vinegar
Stick to the three Rs: Reduce, Reuse and Recycle
Lower your carbon footprint by reducing trash output
Spend more time outside than playing video games indoors
Use energy-efficient LED bulbs -- they last much longer than traditional bulbs
Or anything else you can think of!
Feed kids' imagination with a shortlist of ideas they can use today for their Earth Day pledge. Encourage them to come up with ways to minimize their carbon footprint, then write them down on a colorfully decorated paper.
Earth Day activities for kids at home
1. Take a virtual holiday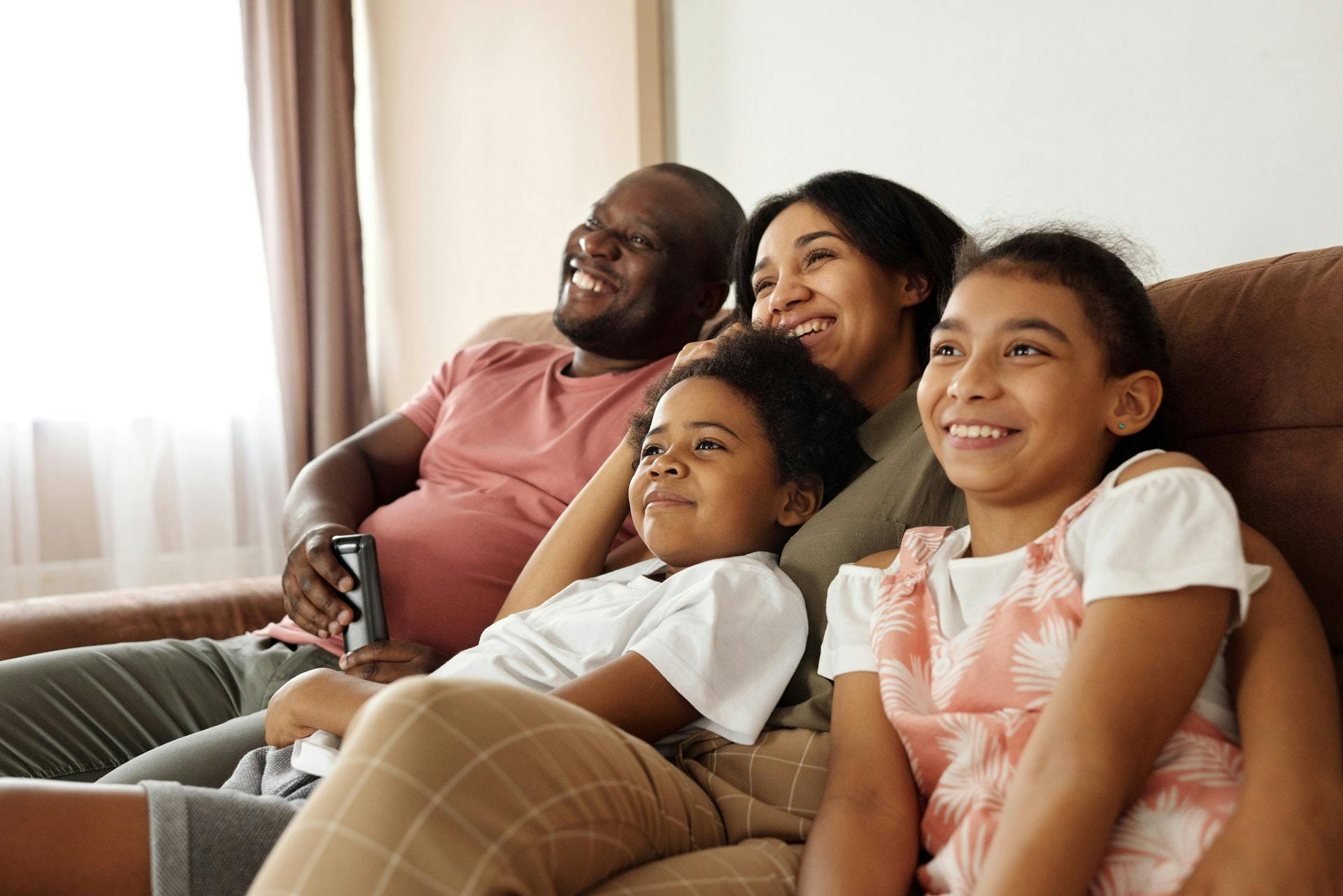 Since we can't take vacations to explore faraway places, take a virtual day-trip with your family from the comfort of your living room.
Consider places you've always wanted to visit that showcase some of the most beautiful scenes Earth has to offer.
Virtual holidays are a great way to enjoy the scenery without the environmental cost of flying. We can teach kids that this is a viable way to reduce their carbon footprint and still have fun, too.
2. Build a vegetable garden with your family
Get back to basics by starting a vegetable garden with the entire family. Make family time feel more significant by showing kids how to grow and care for their vegetable gardens.
Like we mentioned above, it's important to stress creating "bee" gardens filled with lots of snacks for our favorite pollinators.
3. Go paperless!
The best way to show kids to go green is by teaching them clever ways to go as paperless as possible. We need trees to give us oxygen, so it makes sense to spare them from being pressed into magazines and other paper goods.
Some ideas include:
Try going printer-free for 30 days
Consider sending digital greeting cards instead of mailing them
Buy digital magazines to keep on your computers or tablets and out of landfill sites
There are several ways we can go paperless to help preserve our planet's health — how many more can your kids think of?
4. Make Earth Day salt dough ornaments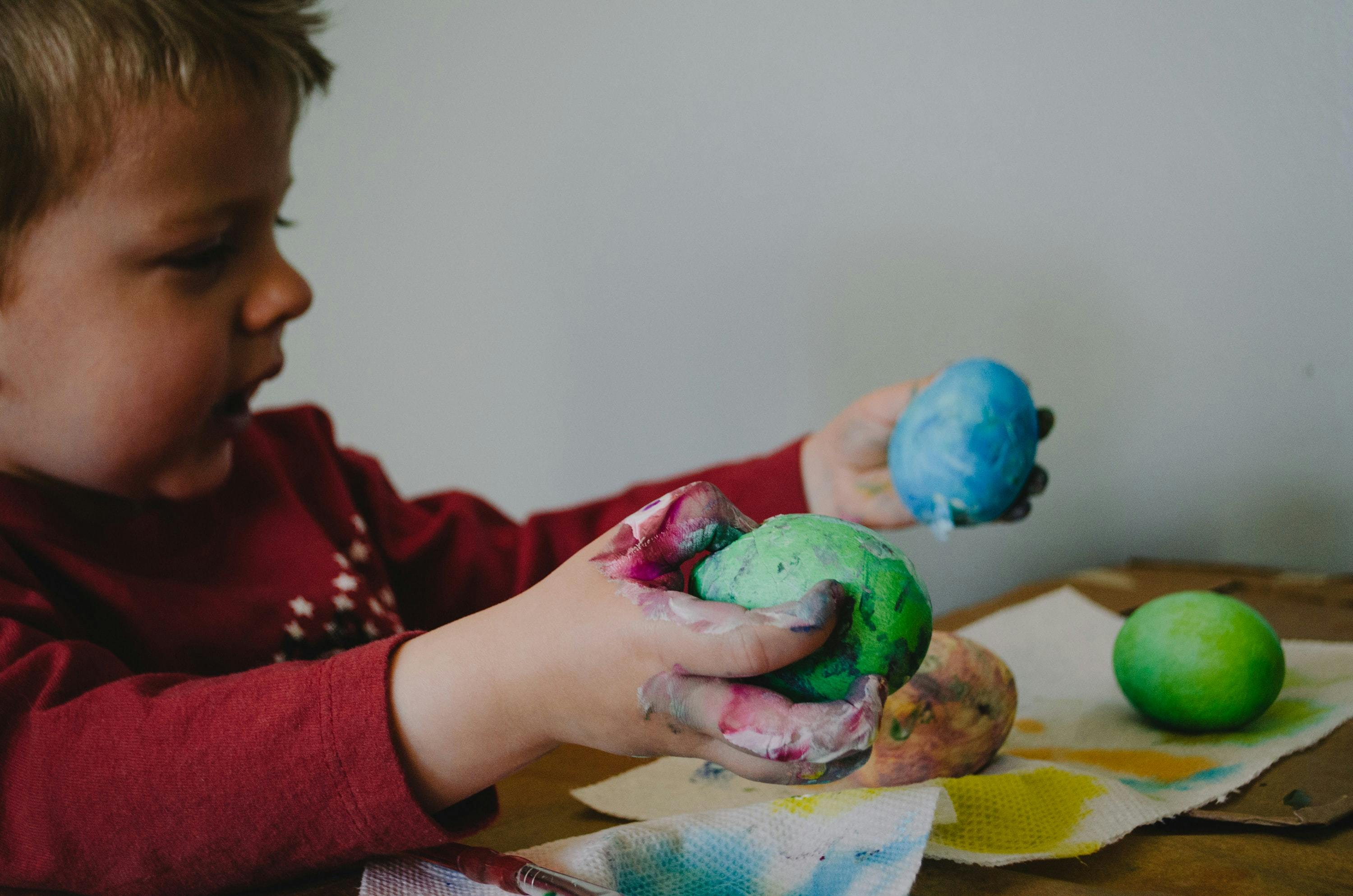 Get creative with your family by making up a batch of salt dough!
Begin by forming a ball with your hands and flattening it
Put a small hole near the top so that you can thread a piece of yarn or twine to hang it up
Use green acrylic or craft paint to brush on the continents
Fill in the remaining areas with blue paint
Voila — you have the world in your hands!
5. Upcycle plastic and metal
What plastic and metal items do you have at home that you want to throw away? There are endless possibilities for reusing those pieces for something that you need.
For example, we can use small plastic tomato boxes as a pencil cup or hold colored markers for craft projects.
Did you know metal tins are easily reused as pieces of art?
6. Eat tasty dirt cup treats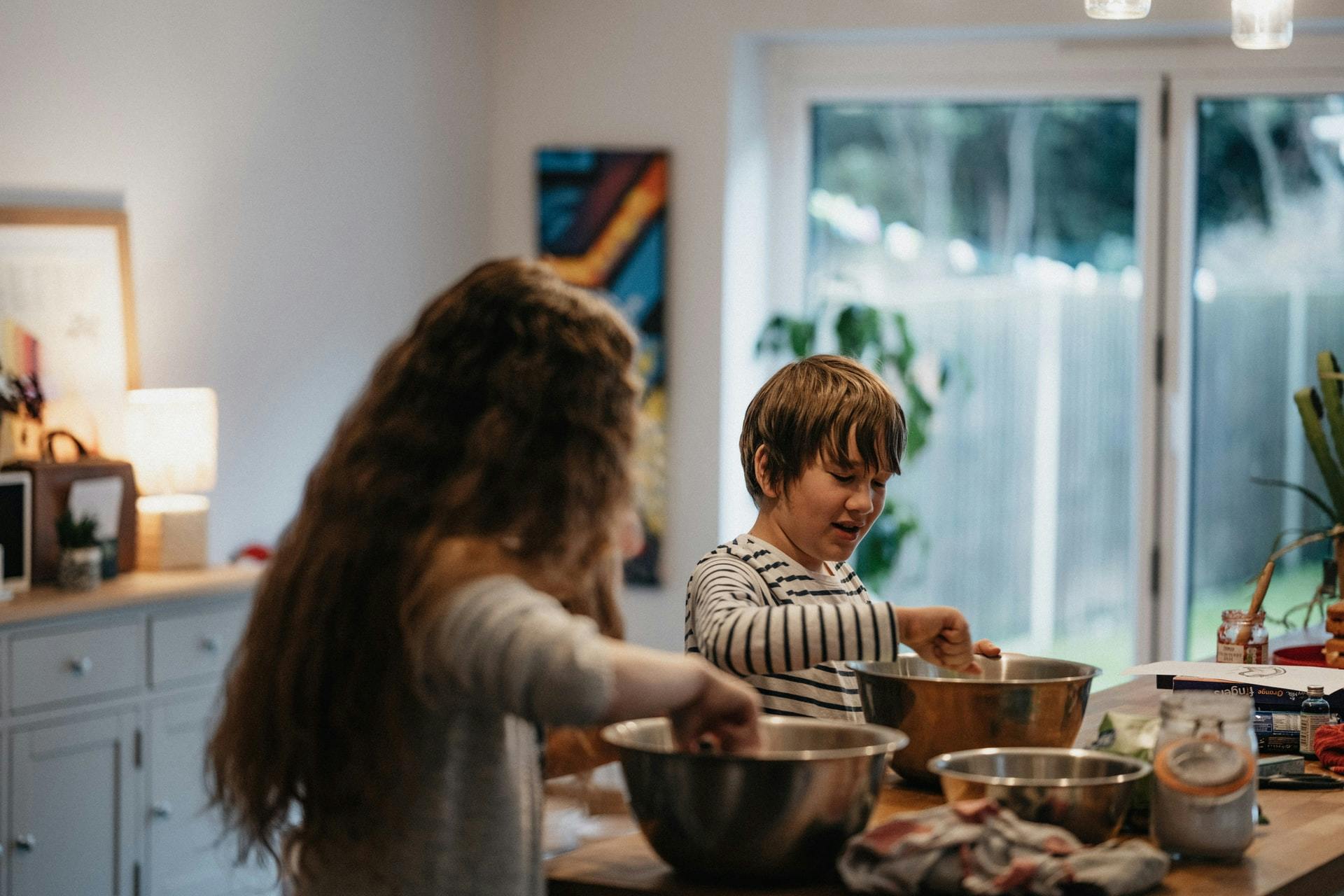 No celebration is truly complete without dessert, so bake a delicious treat and include kids in Earth Day festivities. All you need are a few simple ingredients and your taste buds are celebrating, too!
Ingredients:
Milk
Small cups
Oreo cookies
Gummy worms
One package of Jell-O instant chocolate pudding
Instructions:
Make the mud by mixing chocolate pudding with three cups of milk.
Evenly distribute the chocolate mixture in plastic or ceramic cups.
Crush Oreos with your hands or in a sandwich bag to create "dirt".
Spread the crushed cookies on top of the pudding.
Add the gummy worms on top to make a fun and delicious treat!
Final thoughts: Earth Day activities for kids
There are lots of ways teachers and parents can motivate kids into caring for our planet.
Earth Day activities teach kids how to reduce their carbon footprint, appreciate everything the earth gives us and take steps towards protecting the environment.
When we share information in a manner that is both fun and enlightening, it will inspire kids to do more to make our world a healthier place for future generations.