40 Free Educational Resources for Parents to Help Their Children
All Posts

Developmental milestones, physical and mental health, nutrition, safety — the list of things parents have to worry about each day often feels like it goes on and on... and on.
If staying on top of your child's education feels like another overwhelming addition to your to-do list, having a toolkit of online educational resources can make all the difference — especially as we continue to adjust to virtual learning requirements brought on by the pandemic.
Our list of 40 free and easy-to-reference learning resources for any grade level was built to help you support your child's learning and well-being, even as they evolve. Check out each category below!
Online resources for parents to help kids learn
School closures and the quick switch to online learning during the coronavirus pandemic left many parents suddenly at the forefront of their child's learning.
But whether your child is still learning at home, back in school or a little bit of both, parental involvement in education is always beneficial for your child's development. You just need the right tools to help get you there!
Use the seven online resources below to help you navigate your child's educational needs and help them progress to the next learning level. A+ for teamwork!
Prodigy's mission is to help all students around the world LOVE learning. 
It provides fun, curriculum-aligned learning opportunities for kids from 1st to 8th grade, including products like:

On top of all this, your free parent account lets you track your child's learning progress as they learn and build new skills!
Get a free parent account now
This online resource is packed with learning activities, worksheets, games and lesson plans to help you support your child from pre-k through 8th grade. 
It even includes fun learning songs and seasonal content to keep kids entertained and always in the spirit of learning.
Access tons of math and English learning tools from kindergarten all the way to 12th grade. Kids can practice essential skills, while you get lesson plans for the skills needed within their curriculum. 
Create a personalized learning plan for your child, then access diagnostic reports based on their progress and see how you can support them going forward. 
This resource offers fun activities from preschool to 12th grade. Get daily plans filled with unique activities for the week to make sure your child never gets bored. 
Or explore helpful resources for things like:
Family services
Parent and caregiver guides
Ready to be a learning hero for your child? 
This platform was built to help parents get an accurate understanding of what their child is learning in school and how to take an active role in their growth. 
You'll learn more about:
The milestones your child needs to hit
What grade level your child is performing at
How to communicate with your child's teacher
How to make sure your child is on the right path for their future
Note-taking, task-tracking and scheduling can get messy. But with Evernote, it's all in one place! No mess, no fuss.
Sync and organize your notes, tasks and important documents. Then connect to your Google Calendar to make sure your schedule lines up. It's a great way to keep track of your child's homework and make sure you don't lose any important notes or documents. 
P.S. The basic plan is free, so you only need to upgrade to a paid plan if you want extra features and more storage. 
Resources for homeschooling parents
Whether you're new to homeschooling or a seasoned professional, these resources will help you give your child the best at-home learning experience possible.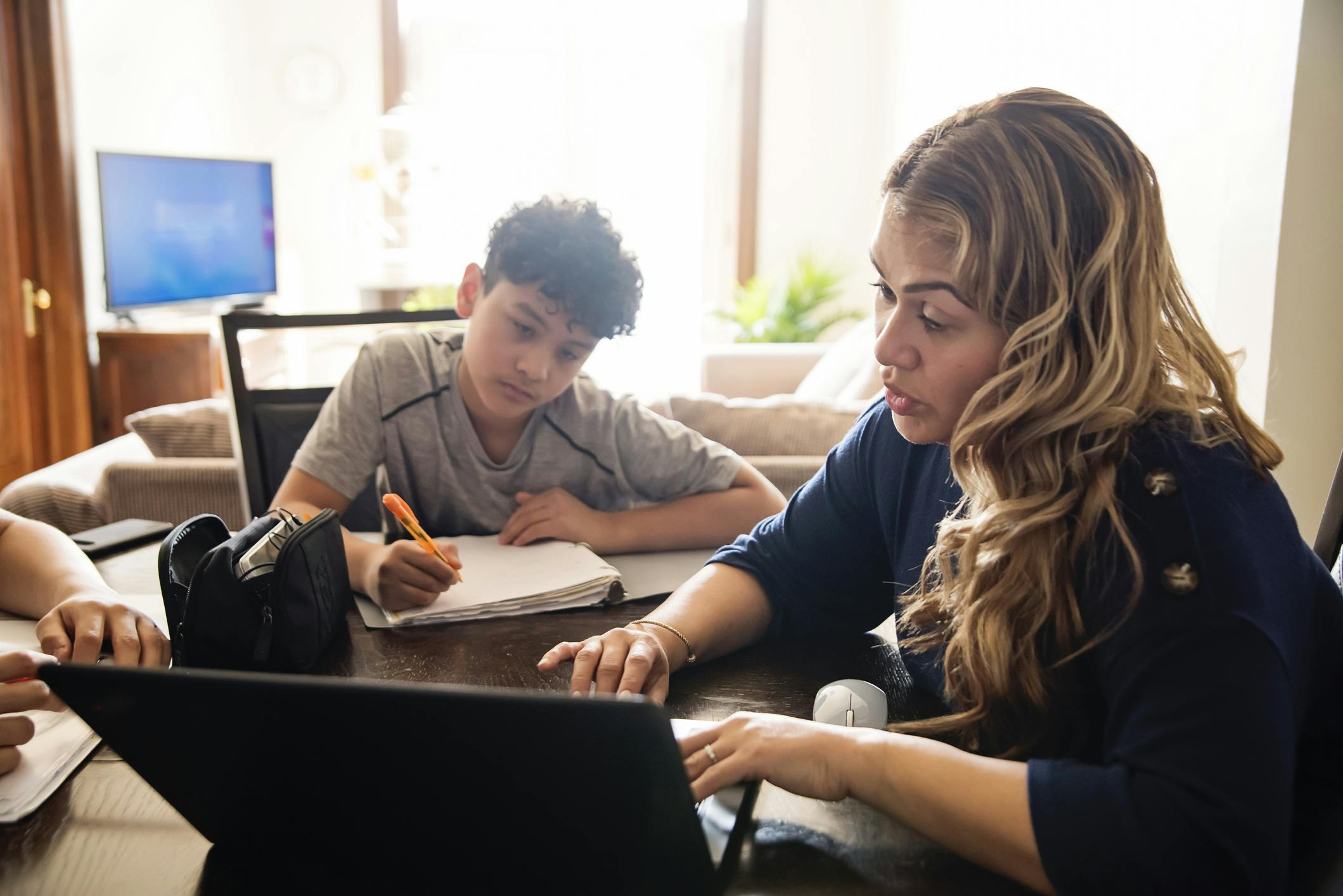 From curriculum to costs, this guide is your one-stop resource for everything a homeschooling parent needs to know. 
A list of helpful resources for homeschooling parents and students. Includes educational resources, tools to help you plan an effective curriculum and engaging lesson plan ideas. 
Find out the three easy steps to create a great homeschooling environment for your child using Prodigy.
See the top five online homeschool programs to help your child through an at-home curriculum using a virtual platform.
Practical support for parents
As a parent, it's normal to feel overwhelmed or even anxious when it comes to understanding your child's needs — educational or otherwise. 
The eight resources below offer helpful and practical tips to help you feel more confident about your child's education, wellness and overall development. 
The Child Development Institute helps parents promote healthy development in their children. 
Access books and articles for child development, discipline, homework help and more, plus expert content on topics like child psychology or family living.
Founded in 1997, this non-profit helps parents feel confident about their abilities, build on their strengths and create a well-rounded home environment. The website equips you with articles and book suggestions to help you get there. 
This evidence-based training from the National Center for Healthy Safe Children offers skills training, staff and peer support programs, links to additional resources and more. It also empowers parents to advocate for their kids in schools, communities and beyond.  
This parent advocacy group provides accurate and extensive guidance for all parents. Find detailed advice from contributors based on your child's age or stage of development. 
This online parenting program offers master classes, live webinars and on-demand video content to help you understand how to support your child all the way to teenagehood. The program has earned awards from the Parenting Media Association and has shown to be a trustworthy source for parents. 
The goal of Be Strong Families is to promote healing and prevent violence for kids in their communities. It offers parent engagement workshops to help teach parents how to deal with the effects of stress or trauma in their children, and how to prevent it in the future.
This organization puts child safety at the forefront, and works to help parents support their child's well-being. It offers support groups to help parents meet each other and work together to reach their parenting goals. 
Access direct resources from this essential government organization. Get up-to-date news, view national data and read up on your (and your child's) legal rights and responsibilities.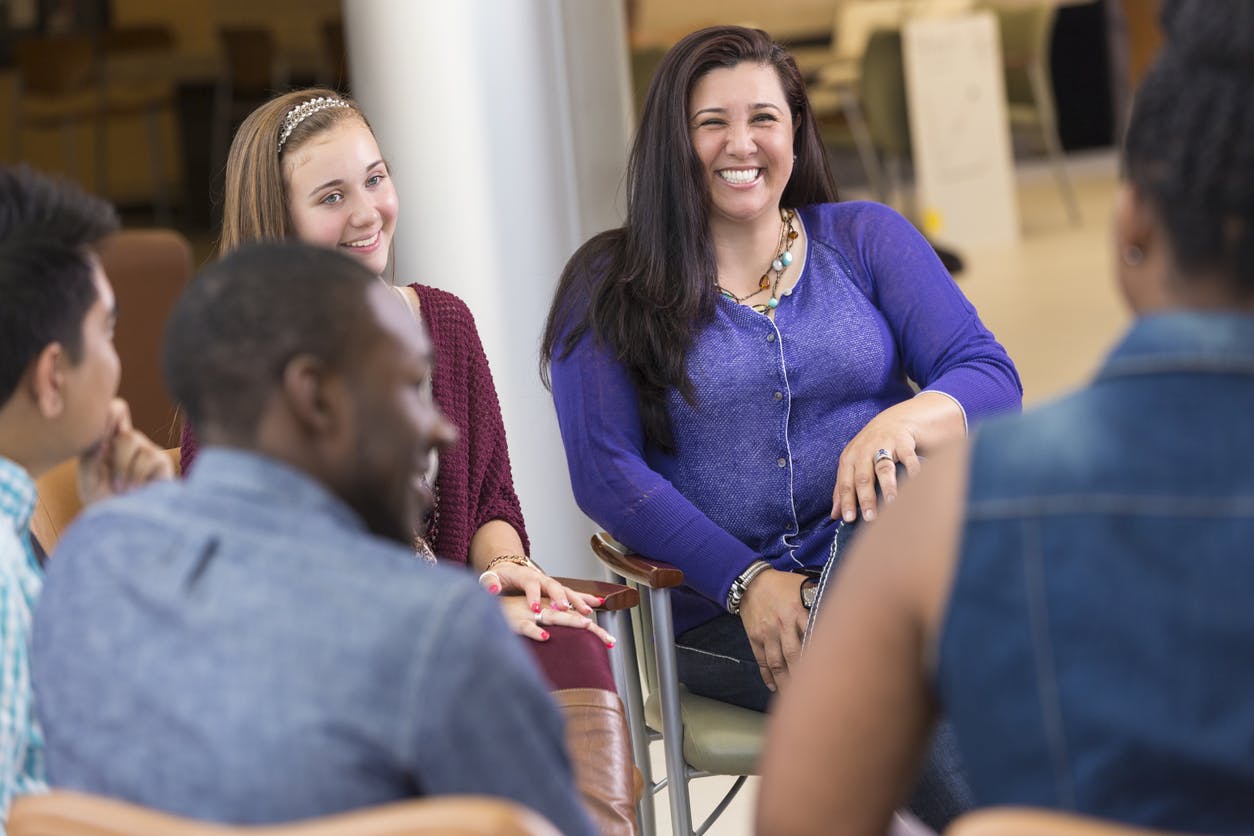 Additional resources to support parents
Back to school checklist for parents
Gearing up for a new school semester, a new school or even just a new class? 
It's important to prepare your child for a new start. But where do you start? Whether your child is in elementary, middle or high school, use this checklist to help you. 
✅ Stock up on supplies
This includes schoolwork supplies, health and safety supplies, lunch supplies and any needed clothing or accessories. 
✅ Prepare for more learning
Use learning resources and activities like Prodigy to give your child some extra practice and prepare them for their next grade level or learning unit. This will help them feel confident and prepared for the next chapter of their learning journey. 
✅ Sign up for extracurricular activities and after school care
Find a sport, activity or after school program that fits your child's age group and needs. This will give them something to look forward to outside of school, and help you find extra time in your day to get things done. 
✅ Follow an at-home calendar 
Use a monthly calendar for important dates and a daily schedule for planning your child's routine or logging homework. 
✅ Plan teacher gifts 
Planning ahead is always a huge help throughout the year! Get your child's teacher a small token for the first day, then start planning your holiday teacher gifts.
✅ Meal prep
Prepare lunches and dinners the week before school starts, then pack non-perishable lunch snacks the night before.
✅ Find a good tutor
Find the right tutor to provide any extra support your child might need throughout the year. 
✅ Prepare for a new routine 
Plan start times, outfits, transportation and anything else your child may need to know ahead of time. Don't forget to plan mindfulness activities and brain breaks to keep them from getting overwhelmed.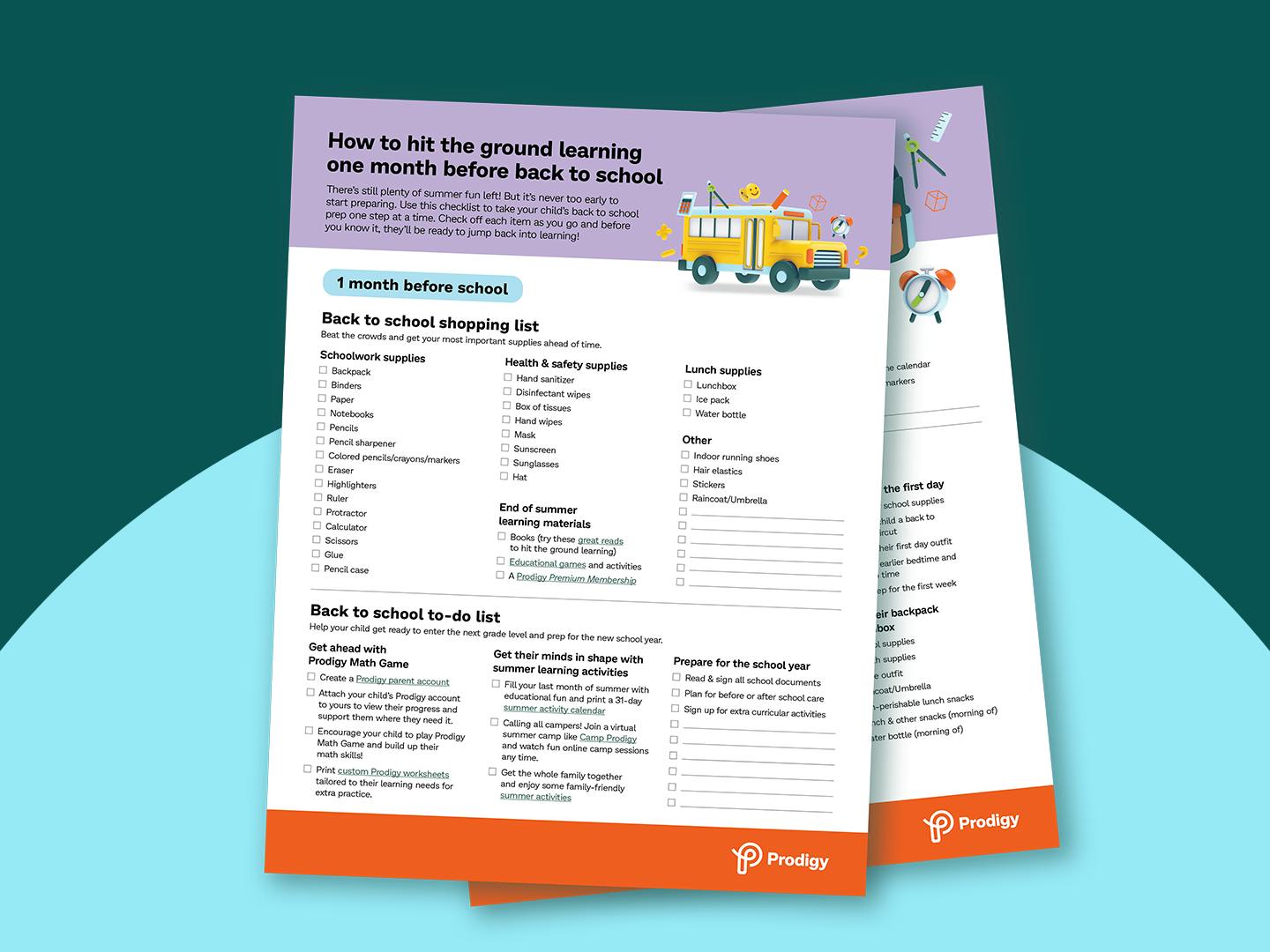 Download and print our full list now and check off each item as you complete it!
Download checklist now
Emotional and physical care 
High-quality learning opportunities are so much easier to find when mental and physical health are taken care of.
Use these resources to help you take a positive parenting approach and support your child's well-being as they continue their educational journey. 
As your child adjusts to changes in their environment (like returning to in-school classes), use these resources to help support their mental wellness. Plus, find tips to help your family navigate through things like learning disabilities or behavioral problems. 
This parenting magazine describes its content as "science-based insights for a meaningful life." Read articles on family relationships, education and more. If you're on the go, listen to podcast episodes to keep learning.
Whether it's anxiety, bullying or academic stress, this website can help you understand and work through the most pressing issues your child may be dealing with. If you or your child needs extra support, contact the text line to connect with a real crisis counselor. 
This not-for-profit offers state by state resources for parents in the U.S. Use the interactive map to find resources specifically tailored to your state's laws, or find local education-based organizations to contact. 
Access no-cost meals for kids to support your family. This helpful resource is available even when schools are closed or in the summer months. 
This program offers state-administered funding to help families access financial assistance or services like childcare or job assistance. 
Technology and apps for online learning support
After COVID-related school closures, many parents needed quick, easy access to technology aimed at supporting the full spectrum of their child's growth. But online learning is, and will remain, relevant and necessary.
Support for online learning can come in many forms. In the last year, many parents turned to trusted support groups on social media to find other caregivers to share tips and tricks with. Online school communities aimed at assisting parents can also be very helpful. 
Check out these 11 technology suggestions to help your child with virtual learning. 
Math practice has never been more of an adventure! Prodigy helps 1st to 8th grade kids improve essential math skills while they explore fantasy worlds and meet tons of new characters!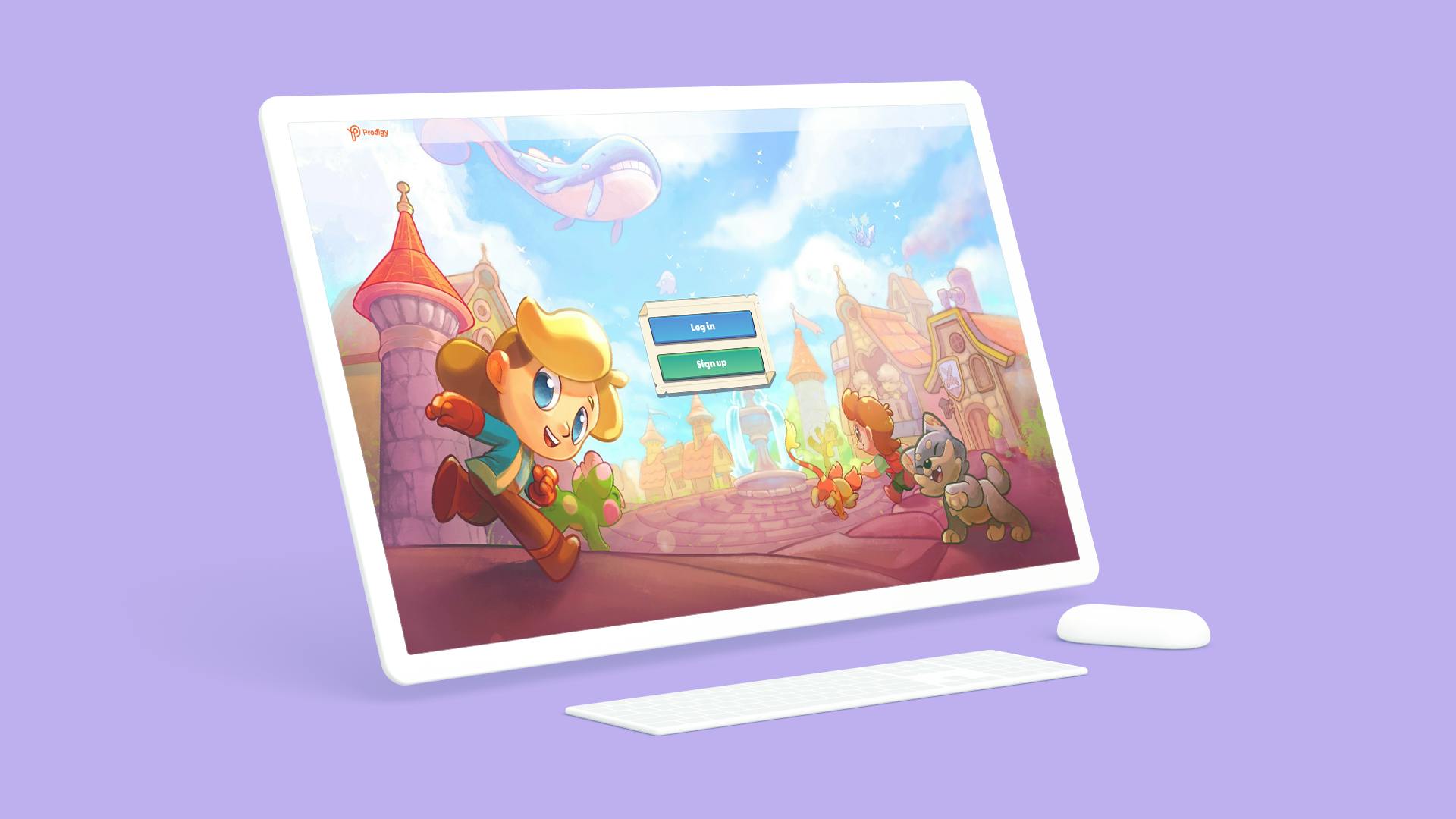 And with your own free parent account, you'll get instant data to track your child's progress as they learn.
Tip: Sign up for your own student account, too, and play the game with your child. It'll keep them extra engaged with learning and add some family bonding time!
Get a free parent account now
Khan Academy and Khan Academy Kids offer courses in nearly every subject from pre-k all the way to college level. Explore extensive lesson plans and find learning activities to suit your child's needs.
This website offers fun learning games with familiar TV characters kids will love getting to know more!
Learn a new language with a gamified learning experience that keeps learners coming back to earn more XP! Bonus: the game reads each question aloud to help learners hear the language they're learning.
Watch videos on any subject, including fun physical activities to keep your child active. The videos on this site are always safe for kids and are perfect for helping visual learners understand academic content. 
This reading app for kids offers a full library of stories to keep kids learning online. Access one free book a day with the basic plan!
Find fun family activities to help your child learn more about space travel and our solar system. You may even find you have a future astronaut in your home!
This website is filled with online art exhibits and activities that are fascinating for all ages. Explore museums online, play games or even find your new favorite piece of art. 
Think you might have a mini web developer in your family? Help them learn the basics of coding with fun games that make kids eager to problem solve and learn more.
Learn from experts and view actual Smithsonian artifacts. Kids can even create their own collection and share it with friends!
This online resource offers fun games, quizzes and videos to help teach kids about the natural world. Get information on animals, the environment, history and more. Or check out their weird but true facts for some fun conversation starters.
Use educational resources to foster a better learning experience
Being involved in your child's education is pivotal for their success. And if you're reading this list, you're already doing great! 
Want to keep helping your child get the best education possible? Check out the Prodigy blog for more support.
Get more free resources now