Gameschooling: What it is and What Games Will Engage Your Learners
All Posts

Did you know?
In one study, Prodigy Math ranked #1 among math apps for perceived learning value.
See Prodigy Math
Category
Teaching Strategies

Game-Based Learning

Parent Resources
"Ugh, school is so boring."
Whether you're a parent or a teacher, you've probably heard this statement from kids at some point. However, one new method of schooling might just change this feeling for good. 
Gameschooling is a way for families and teachers to bring focused, game-based learning into their children's lives. It is especially popular as an addition to a homeschool curriculum because it merges education and interest-based learning.
As we learn more about different learning and teaching styles and that students learn best when they are interested, gameschooling offers an engaging alternative to turn popular games into effective teaching tools.
This article will explain what gameschooling is, what its benefits are, and how you can implement gameschooling resources with your learners. 
What is gameschooling?
Gameschooling is using gameplay as a teaching tool with learners from preschool to high school. Games can be used to teach everything from academic skills like subtraction to real-life skills like cooking. 
While gameschooling often uses technology, it can also be done with simple tabletop games. Tabletop games could include card games or board games. 
Gameschooling allows the learning experience to be more customized to a learner's interests. Some children simply prefer this type of learning, while others enjoy it because it allows them to explore subjects that they couldn't before. 
Interest-based learning has recently taken off as a central idea in homeschooling communities. Parents believe that their children learn best when their homeschool day is based on their interests. 
They see more intrinsic motivation to dive into the learning experience when their children can learn through their personal interests. Learners take far less reminders and redirection from their parents because they are excited to learn.
The difference between gamification and game-based learning
While they might seem similar, there is an important difference between game-based learning and the gamification of learning. Gamification is turning an academic task into a game, like turning in a paper for points. Game-based learning is using an already made game to learn various skills.
What are the rewards of gameschooling?
There are so many different benefits to gameschooling. 
Each child is unique, so it's important to remember what positive outcomes you see may be different. Some of the most common reasons for choosing to use gameschooling include:
Developing social skills: It is important for children to practice their interpersonal skills like sharing, communicating their ideas, and working with others. When playing games children can also learn how to be patient while taking turns. All of these social skills easily translate into play and life outside of games. 
Learning creative critical thinking and problem solving: Repeated logic and creativity are at the core of most games. This practice provides children a safe space to practice their judgment, decision-making and quick thinking.
Improving in an academic subject: When kids are interested in the activity they learn more effectively and engage more thoroughly with the subject matter. Games can help teachers take more 'boring' topics and make them fun. 
Push through difficult topics: Games can provide a refreshing new perspective on a difficult subject. They may also present the material in a different way that is easier for the student to understand. 
Gameschooling can also positively impact family and classroom culture by encouraging everyone to come together and have fun. There's nothing quite like gathering around the living room or classroom rug to play a game! 
Multiplayer games help build relationships and cooperation between players. The repetition of games can also reinforce learning concepts. 
Overall, gameschooling creates an environment for kids to follow their interests and encourages confident, creative thinkers. Children are active participants in their individual learning all while playing great games.
3 Gameschooling activity ideas to level up learning
In today's world, there's no shortage of activities and educational games to choose from. This is great because even a favorite game can become boring after a while, so it's important to have various options available. 
There are games available for every budget, many are even free. You may be able to borrow some card or board games from your local library. Online platforms also have many free options alongside the pay-to-play option. 
You can look specifically for games that fulfill a learning objective, like using Pictionary to learn vocabulary and language arts concepts. This is the best option if you want the game to fit in with a particular lesson. Or you can simply browse games on whatever platform you have at your disposal. 
Looking at game reviews from the gameschooling community is a convenient way to find new games and know if they will be a good option for your goals. Many parents and teachers will leave honest reviews so that you don't have to spend time testing out the games yourself.
Understanding the different types of games available can also help you pick the option that will help your learner engage more actively with their subject matter. The three main types are board games, video games, and card games. Here are the benefits of each type.
Board games
Board games are one of the most classic ways to use games in learning. You may even remember growing up playing your favorite board games that taught you colors, shapes, or counting. 
There are many different types of board games, like cooperative games that teach teamwork to children. In these board games, players will work together toward a common goal instead of playing against each other. These multiplayer games encourage teamwork and prepare kids to learn how to find ways to compromise, communicate and share for the best collective outcome.
If your child likes a particular character or show, you may be able to find a board game that has been modified to include that theme. When introducing new, challenging board games, this is a great way to get your child excited about it.
Check out a list of board games one homeschooling parent uses to teach their children below:
Video games
Video games are probably the first type of educational game that popped into your head when you started reading this article. Technology can be a great tool for learning because it is so adaptable and can individualize the experience to your learner. 
Some examples of video game options include apps that have logic games and puzzles or role-playing games that practice academic concepts to progress in the story. While playing video games, gamers' brains are stimulated to think of a step-by-step solution to solve the game's problem. 
You don't need the latest gaming console to play educational video games. Many options are available on a PC or laptop. If you don't have these in your home, going to the library for gameschooling time is also an option. 
If you're unsure about adding on to screen time use, set limits that help you feel more comfortable. Outline specific time limits, only allow games that fit specifically into a lesson, or share in the game experience when possible.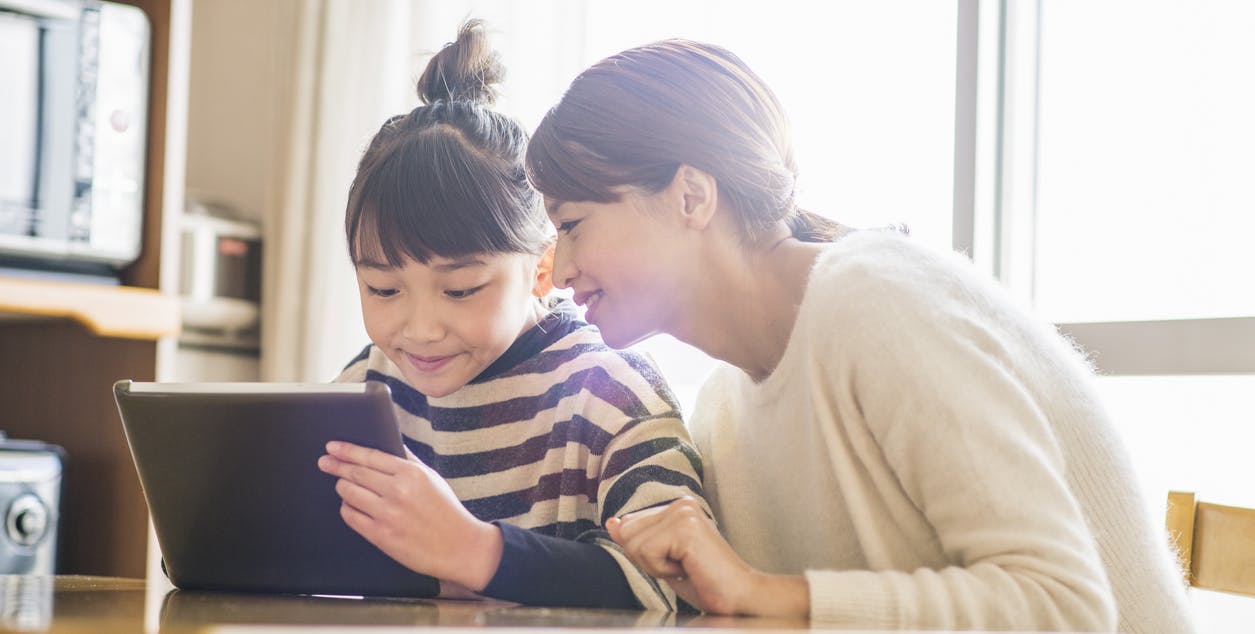 Card games
Card games are particularly versatile, often only needing the standard 52-card deck to play hundreds of games. These games can teach memory, color recognition, and pattern skills.
You can find the rules for different card games online. There are even printable options if you don't have cards available. 
Or you can buy different unique types of card decks to play more specific games or math games. If your student or child prefers cooperative games, there are card game options for that as well. There is a card game out there for every age of learner to enjoy. 
On top of learning academic and logic skills while playing card games, younger children also practice their fine motor skills. Holding and manipulating the cards in their hands will build their fine motor skills. Shuffling the cards with both hands will work on their bilateral coordination. 
Engage learning through play
Gameschooling is a great option to help learners in areas where they struggle or to increase engagement with classroom materials. There are many options for games and a type to fit every budget. Regardless of your goals, there is a way to incorporate gameschooling into your curriculum. 
If you're looking for a game-based option for your classroom or homeschool, try Prodigy! Prodigy has two engaging, interactive learning games that help students practice math and English skills – all while having fun. All skills are tailored to their individual progress so that they can stay motivated and approach challenging concepts in a comfortable and engaging environment. 
Plus, as a parent or teacher, you can access new insights on their progress, including on what skills they're finding hardest the most and how they're progressing through their curriculum. 
Get to know more about us below:
See how it works