How to Talk to Your Child's Teacher if You Have Concerns
All Posts

Written by Melanie Arden
Parents, try Prodigy!
Use your parent account to learn how your child is doing in math – all while they play our engaging math game!
Create your free account
Parents may need to talk to teachers to address a child's specific needs or brainstorm solutions to solve problems. These conversations can be tricky, but it's important to learn how to talk to teachers and navigate these sensitive subjects.
Does this mean you avoid these conversations altogether? Definitely not! Now is the time to have meaningful consultations with teachers to help resolve issues in a timely manner.
Why it is essential to speak with your child's teachers when you have concerns
It's vital for parents to be involved in their child's development and progress at school. It's important to address issues like learning difficulties, misbehavior, needing extra support, and children who feel their teachers are being unfair right away.
Here are a few tips to open a conversation with teachers:
Practice communication skills to foster a healthy relationship and enable productive discussions.
Listen. To communicate effectively, it's essential to become a good listener. Don't be afraid to ask the teacher questions.  
Stay calm. Remaining calm with teachers yields better results. Remember the saying: You catch more flies with honey than with vinegar.
Take a "teamwork" approach with teachers. When parents and teachers team up, they become a united force in supporting children at school.
Prepare a list of questions. Having a list of questions makes better use of time and ensures you won't forget anything important that you may want to discuss.
Keep an open mind when talking about the problems that children encounter at school. The goal is to find solutions that work for the child, parent, and teacher. Remember, learning is a collaborative experience.
Treat them with respect. Have you thought about the amount of patience it takes for educators to teach a room full of kids? It takes the same patience from parents to talk about tough issues with teachers. Being respectful is the key to forming a positive and open dialogue.
Building open communication with teachers ultimately benefits a child's development. Kids may want to express themselves more often. It's that openness and willingness that improves children's social skills and learning experiences in the classroom.
Parents can also request progress reports from teachers and ask for recommendations to support their child at home. When children learn how to communicate effectively with parents and teachers, they become the kind of person who grows into a strong adult. 
How to talk to teachers effectively about your concerns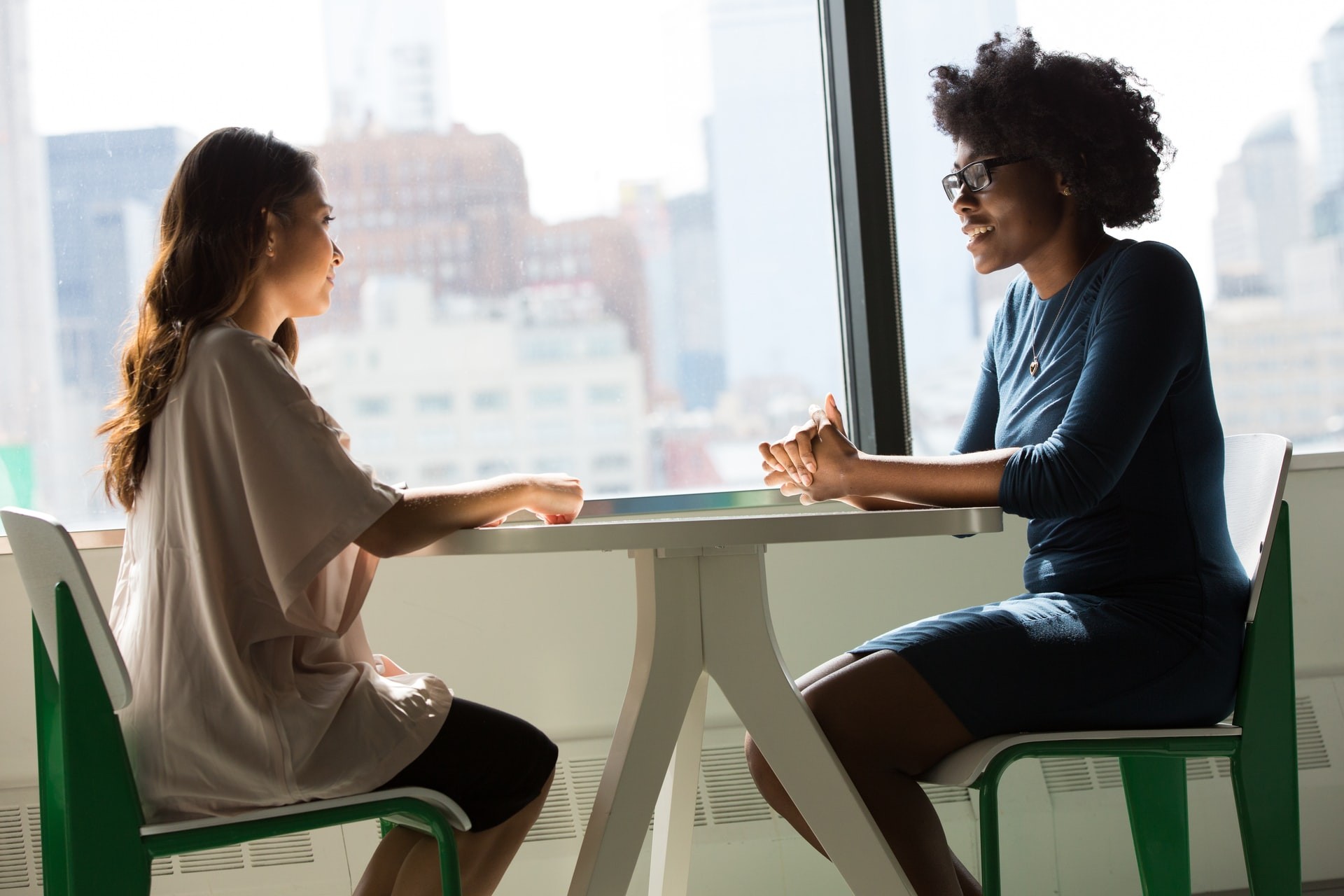 Just like when asking your boss for a raise or addressing a workplace problem, a professional approach can help foster a healthy discussion with your child's teacher. 
Here is a list of tips parents can prepare for a consultation with their teacher:
1. Communicate openly with your child
Make it a regular practice to have open conversations with your child. Encourage them to be honest about the things that trouble them. Your kids will get accustomed to sharing news with you. As a parent, it's essential to remain calm to promote feelings of safety and security in your child.
Listen to kids when they bring up difficult subjects. Offer remedies to problems or teach them how to come up with their own solutions. This helps kids build a growth mindset and develop social emotional skills. As always, we should encourage kids to talk to their parents without fearing judgment.
2. Do enough preparation for the meeting
Preparing for a parent-teacher conference involves more than jotting down questions. It is essential to prepare yourself and your child with the following notes:
Ask teachers which subjects they feel need more attention. 
Ask your child how they feel about their school, classes, and their teacher.
See if teachers notice any changes in moods during class or in the playground.
Let your child know that the purpose of the meeting is to help with any issues they may have and find positive ways to solve those issues.
Make a list of concerns your child has about their personal experiences at school, such as bullying or difficulty learning one or more subjects.
Being calm, respectful, and relaxed during the meeting achieves better results. Establishing a good rapport with teachers enriches your child's education in significant ways.
3. Meet face-to-face instead of on a phone call
It's much easier to have a worthwhile discussion in person than over the phone. A face-to-face meeting helps teachers and parents develop a stronger relationship. Besides, you could miss out on a warm and friendly smile during phone conversations.
Teachers may want to share graded homework assignments, test scores and drawings with parents during meetings. It can be difficult to share positive remarks or concerns over the phone if parents cannot see what their children have accomplished in class.
People behave differently in person versus. over the phone and are often more relaxed and social when you meet them one-on-one. Make a point of connecting with educators in person to align on the goals you want your child to achieve.
Suggest a convenient time to meet with educators at your child's school, especially if you have concerns about your child's report card or other issues. If parents don't feel comfortable going to school because of the pandemic, a Zoom video conference is a great option.  
4. Don't make assumptions
It's easy to make assumptions or speculate about the direction a parent-teacher meeting will take. Speculation and arguments are counter-productive and achieve nothing. The key thing is to stick to the facts to promote a friendly conversation.
As human beings, we need to separate fact from fiction and not fabricate stories in our minds. A wonderful way to put assumptions to rest is to look for the root of your beliefs and resolve them through quiet contemplation or conversations with a trusted friend.
5. Remain calm
The simplest way to have a meaningful discussion is to calmly state your feelings and concerns about your child. Be calm, collected and speak to teachers the same way you wish to be spoken to. Nothing good ever comes from a harsh tone of voice or inciting an argument. Behaving in a civil and kind manner will win over your child's teacher. After all, you both want what's best for your child!
Incorporate a good sense of humor to break the ice between parents and teachers. Humor has a way of calming nervousness and bringing people closer together.
6. Allow all parties to have their say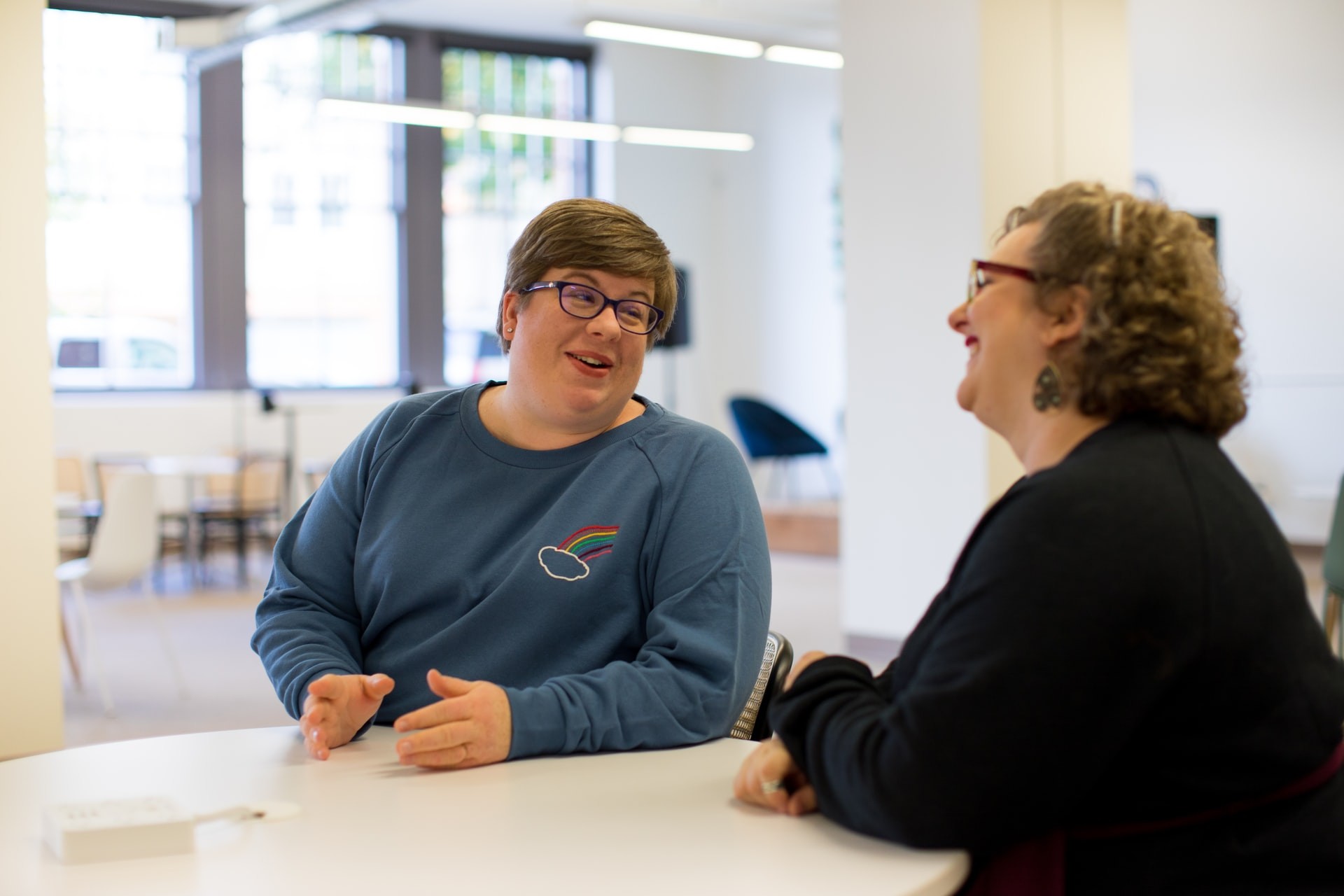 Letting someone have their say, without interrupting them, gives us insight into their personality, how they think and how they behave. The act of listening helps parents and teachers to get to know each other through supportive conversations. Take the time to listen and exchange ideas so that you can create a plan that benefits your child.
Allowing teachers to explain problems and solutions helps you understand any issues involving your child. Wait your turn to speak to develop a good rapport that enables you to contact teachers if additional problems arise.
7. Listen, listen, listen
Parents are encouraged to stay focused and listen to each person's angle before commenting. You'll reap benefits from various viewpoints that you can apply to your child's educational needs. Think of all the advantages your child receives from more than one perspective!
Active listening means you are engaged in the conversation in a positive way. It's a great way to build an exchange of ideas.
Here are a few suggestions to promote active listening during parent-teacher meetings:
Stay neutral and withhold judgment.
politely ask for clarification if you're confused.
Make eye contact to show you are engaged and listening.
Refrain from interruption until the person finishes their comments — patience is key!
Don't be afraid to ask questions. You won't get the answers you need until you ask questions, even if they are difficult ones.
Respect the teacher's thoughts and concerns. You are attending the meeting to improve the quality of your child's educational experience, not engage in a power struggle. 
When each person voices their concerns and opinions, it's easier to come up with viable options to help your child thrive throughout the school year.
8. Focus on practical outcomes 
It makes sense to connect with teachers and put realistic measures in place to settle problems. When parents and educators unite, they stand a greater chance of supporting children at home and at school.
Parents may want to set clear and actionable goals for their child after they've met with teachers, either as part of back to school or later in the school year. A great way to measure progress is to connect at a later date to determine how much progress your child made over the course of a few weeks.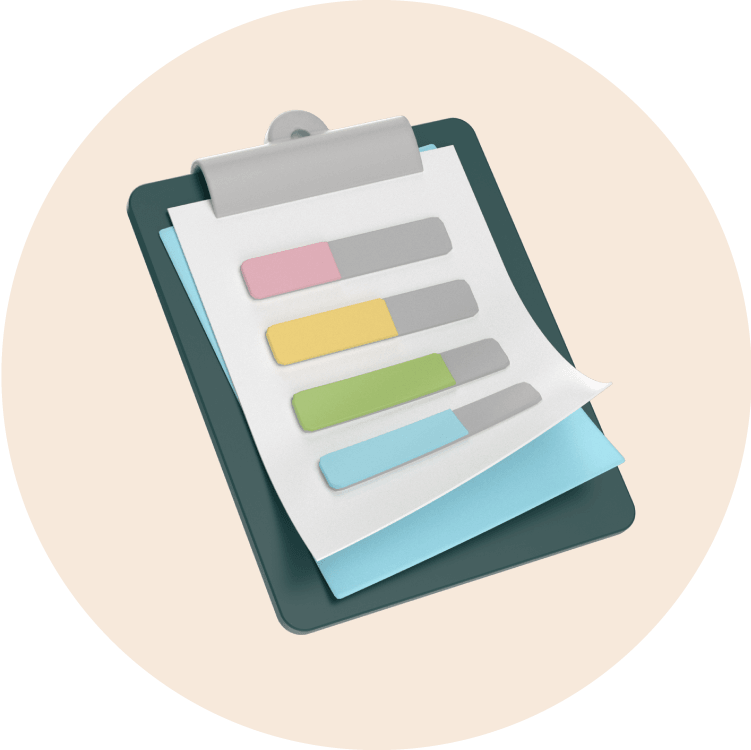 Did you know?
With a free Prodigy Math parent account, you get a monthly Report Card that tracks your child's progress and identifies any struggle areas they may have – all while they have fun playing our online game.
See how it works
Communication creates better parent-teacher partnerships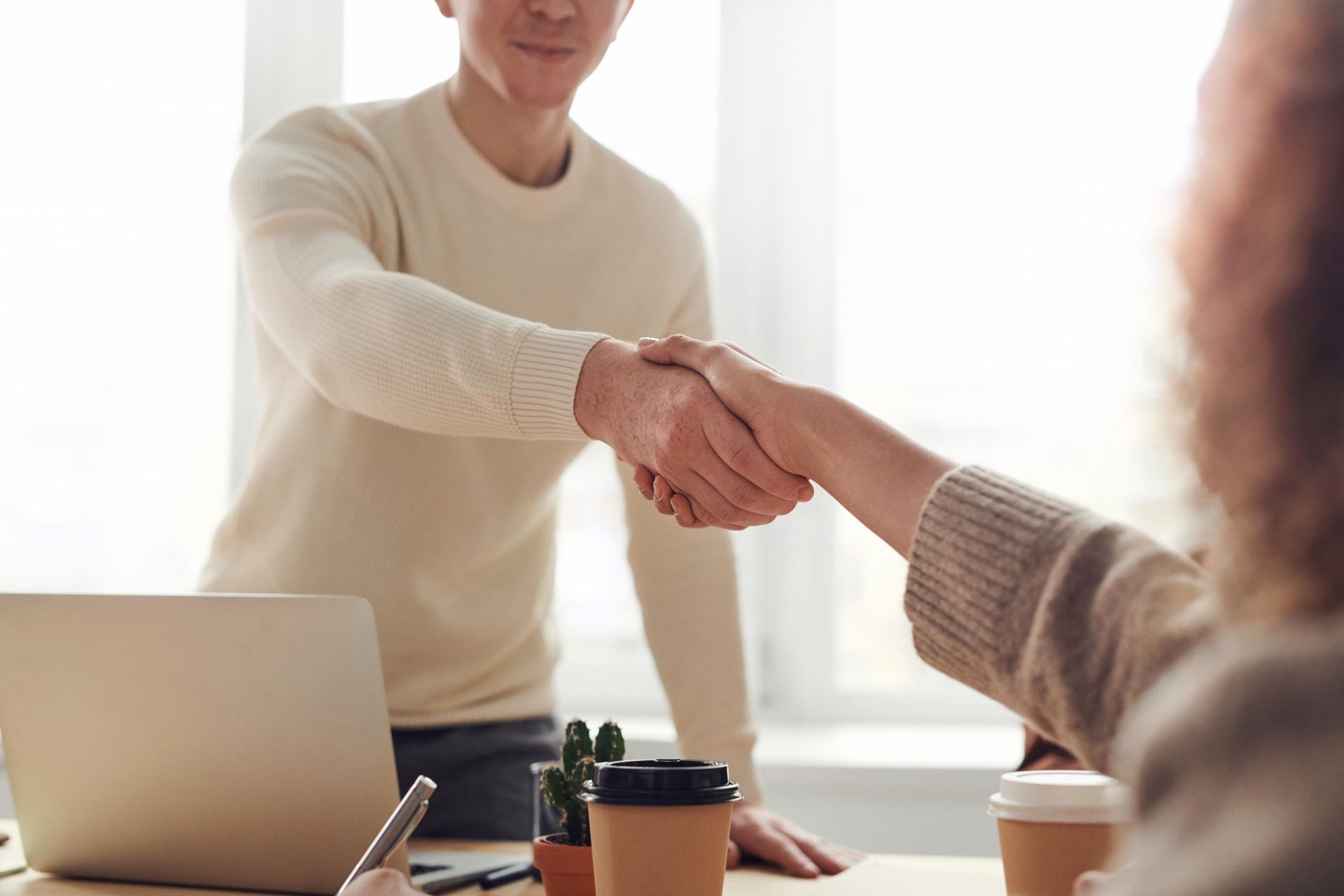 No matter what, it's important to remember that teachers and parents have the same goal: help students succeed at school and at home. Make sure that parent-teacher communication is always:
Productive — Develop actionable takeaways from discussions
Positive — Don't assign blame or harsh criticism, but work together
Student-centered — Focus on the ultimate goal of helping your child succeed
When you're communicating regularly with your child's teacher, you're creating a strong relationship that will benefit your child throughout the entire school year. 
Prodigy Math Game helps teachers and parents support their child's math progress with a fun, adaptive learning adventure. Sign up for your free parent account today to track your child's learning progress and motivate them to practice more math skills
Sign up now