How Teachers Can Recognize & Address Learning Gaps in the Classroom
All Posts

Every child deserves a high-quality education. One that challenges them and helps them fulfill their educational potential. Every parent, teacher and school administrator would likely agree that this is the goal in every classroom. 
But the execution of this ideal is not as easy as it seems. 
Instructors across every grade level are seeing wider learning gaps among their students this school year. They're navigating the difficult tasks of creating lesson plans that address closing learning gaps while still challenging their students. 
And these learning gaps absolutely need to be addressed because they prevent student progress and continued advancement. 
So, how can teachers effectively identify learning gaps and address them in meaningful ways? This article will cover all you need to know!
What is a learning gap?
Put simply, a learning gap is a disparity between what a student has actually mastered and what is expected at their particular grade level. A student may have a learning gap in just one subject area or across their whole education. 
A student's education builds on previous concepts like building blocks. If you're missing foundation blocks at the bottom, you can't keep building. If a student has learning gaps, they can't keep building and learning more complex concepts. 
It often turns into a snowball effect, becoming a bigger problem the longer it goes without a remedy. For example, missing foundational reading comprehension lessons in elementary would later lead to challenges in middle school or high school English. 
Learning gaps make it difficult for students to keep up with their peers in the classroom, negatively impacting their confidence and mental health. Eventually, it can even bleed into their social relationships and development. 
It's important to understand the distinction between a learning gap and an achievement gap. 
An achievement gap means an inequality in educational opportunities whereas a learning gap is focused on what a student should know by a certain point but doesn't. Some may use these terms interchangeably, but they require different remedies to address.
5 Different types of learning gaps
While each student's learning gaps are unique, there are five main types of learning gaps. Regardless of the method of learning, whether in person or online, all five types of learning gaps are seen. 
As you read through these you may think, 'Oh! Maybe that's the problem with this particular student!.' Simply knowing what to look for can equip us to better help our students. And understanding each type of learning gap more will help you know exactly what you need to do to help your students. 
Skills gaps – A student lacks the practice and mastery of necessary skills.
Motivation gaps – A student lacks the motivation or desire to learn the concepts.
Knowledge gaps – A student does not know or lacks exposure to correct information.
Environmental gaps – A student does not have access to a conducive learning environment.
Communication gaps – A student lacks clear communication of concepts or expectations.
Why do learning gaps appear?
Learning gaps can appear for a number of reasons.
The pandemic and the sudden switch to virtual learning were challenging for many students. While teachers quickly adapted to this change, many students are still playing catch-up to fill knowledge gaps left by months spent in a 100% online or hybrid classroom. A recent study by McKinsey found that, following the pandemic, K-12 students were an average of five months behind in mathematics and four months behind in reading.
Additionally, classroom sizes are becoming larger as many teachers leave the profession. Teachers struggle to know where each child is academically and what concepts they may be struggling with. And providing individual help is more difficult with a higher student-to-teacher ratio.
Other reasons for learning gaps may include when a student misses class frequently due to family circumstances or chronic illness, mental health challenges or learning disabilities. 
How to identify a learning gap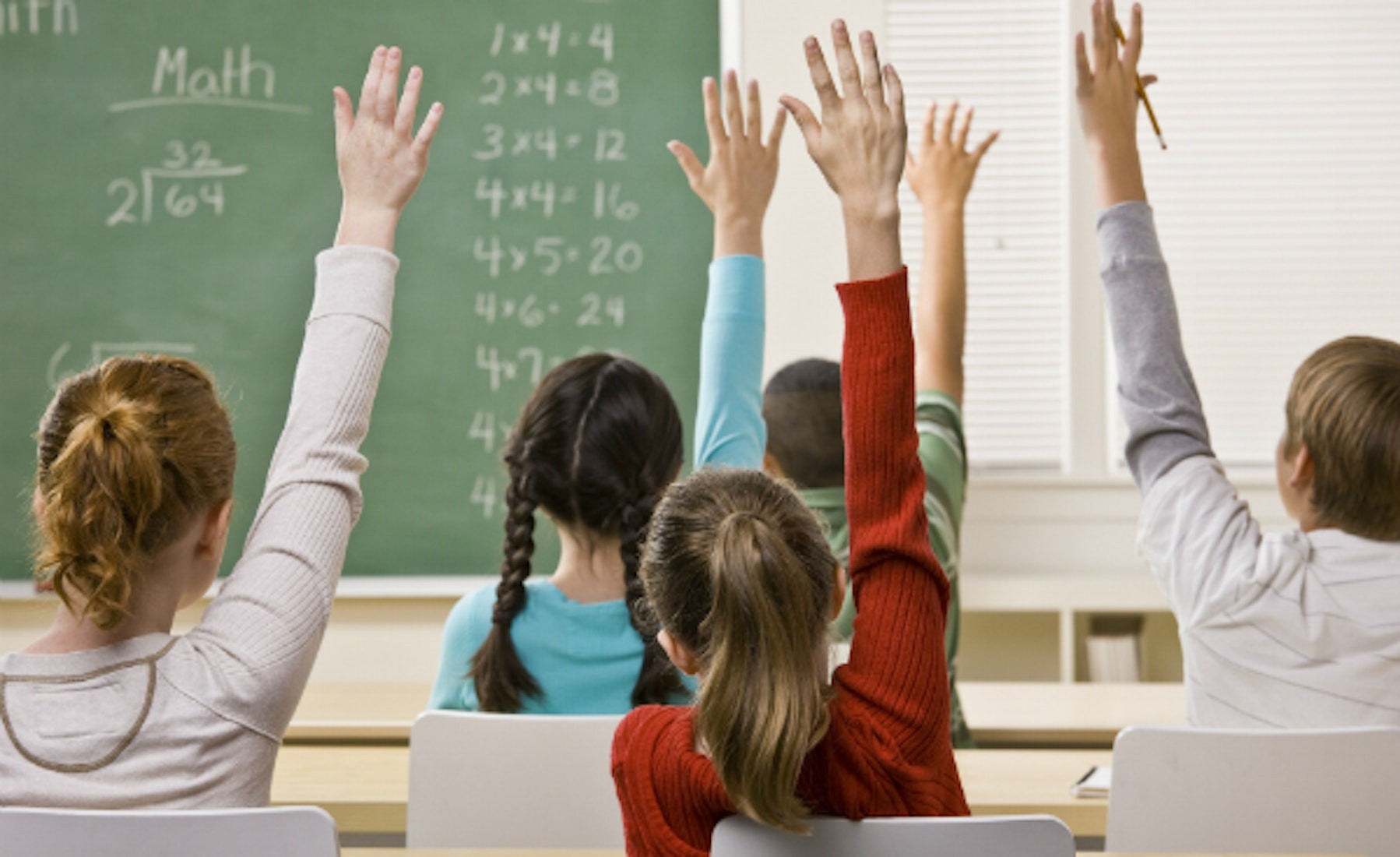 With increasing class sizes, not every teacher has the ability to work one-on-one with students enough to recognize learning gaps. Instead, they analyze standardized assessments across their school district or individual school. They compare their current students' scores with students' test scores in previous years.
Many teachers have compared current scores to the 2018-2019 school year in particular to show the impact of online learning initiatives on students' current comprehension of grade-level material. 
Seeing the areas where students are more or less proficient allows teachers to create tailored lesson plans that address learning gaps. Sometimes this even means creating a unique learning experience for each child that fits their learning style and meets their unique needs. 
Beyond standardized assessment data, another way to identify gaps is through students' self-reflection. Many times learners recognize when they don't understand concepts that their peers do. It can just be too scary or embarrassing to ask for help outright. 
Try creating a short questionnaire or exit ticket about what concepts the student may be struggling with. This data can be used in conjunction with other data to fully understand what the student needs.
See the biggest learning gaps in elementary math
We reviewed over 83 million questions answered by students in 1st to 6th graders on Prodigy Math. Check out our Math Performance Report to find out what skills students struggled with in 2022, plus get teacher-approved tips to help you solve them.
See the report
4 Tips on closing learning gaps
1. Normalize getting help
Creating a space where students feel comfortable sharing their concerns is an important step in closing learning gaps. This is because we can't help students that we don't even know need the help. And no one wants to feel like they are struggling alone.
Clearly outline the steps that students can take to get help. These could include a specific time to come talk to you, how to get help from a tutor, or somewhere to submit a note outlining their problem.
2. Form authentic connections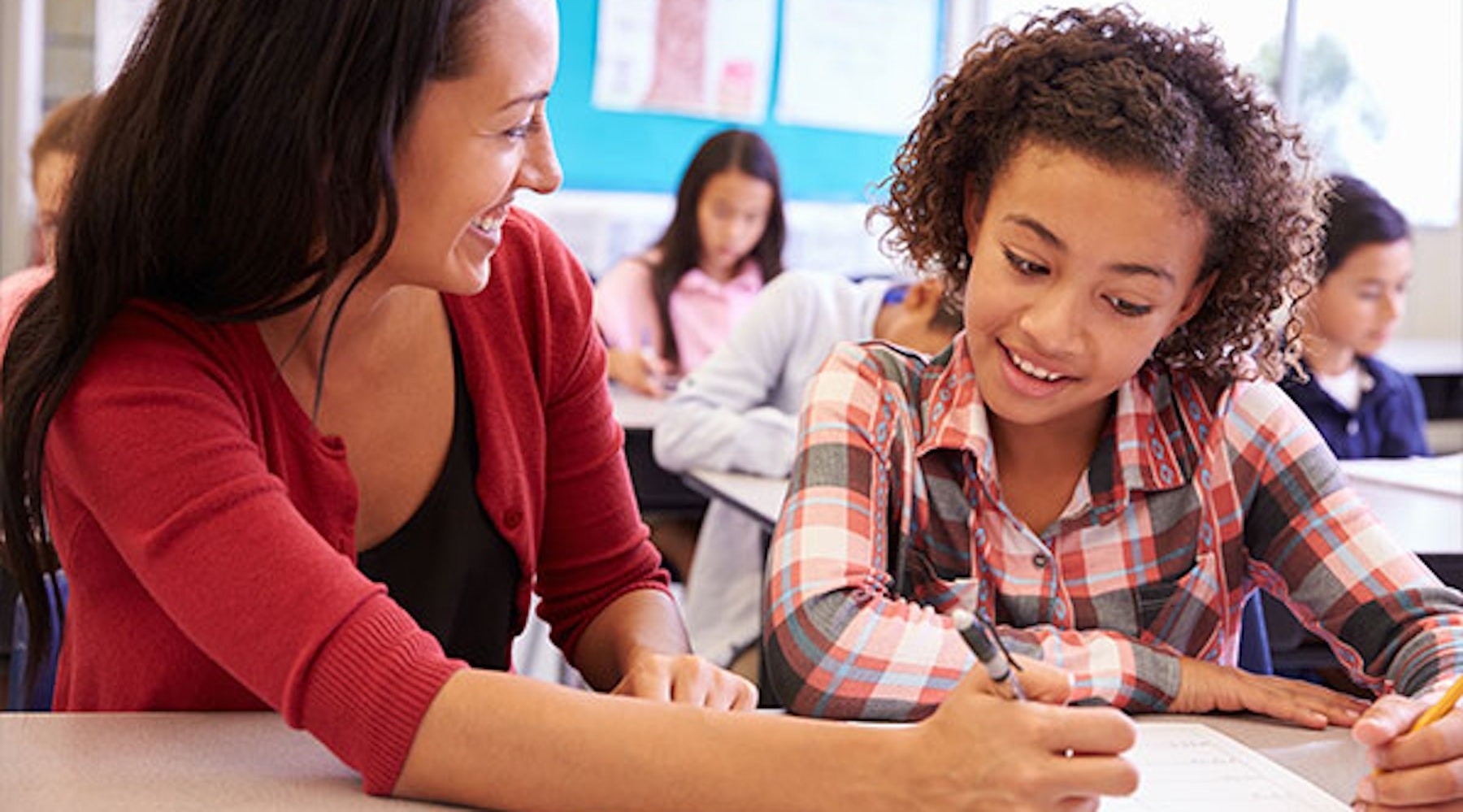 Part of creating an environment in which students feel comfortable coming to you is forming a connection with them. 
It is essential to cultivate a classroom community in which learners feel connected to their teacher and peers. Check in frequently with your students to help build connections. Regularly schedule team building or bonding exercises so that students will also feel comfortable asking one another for help.
3. Use classroom technology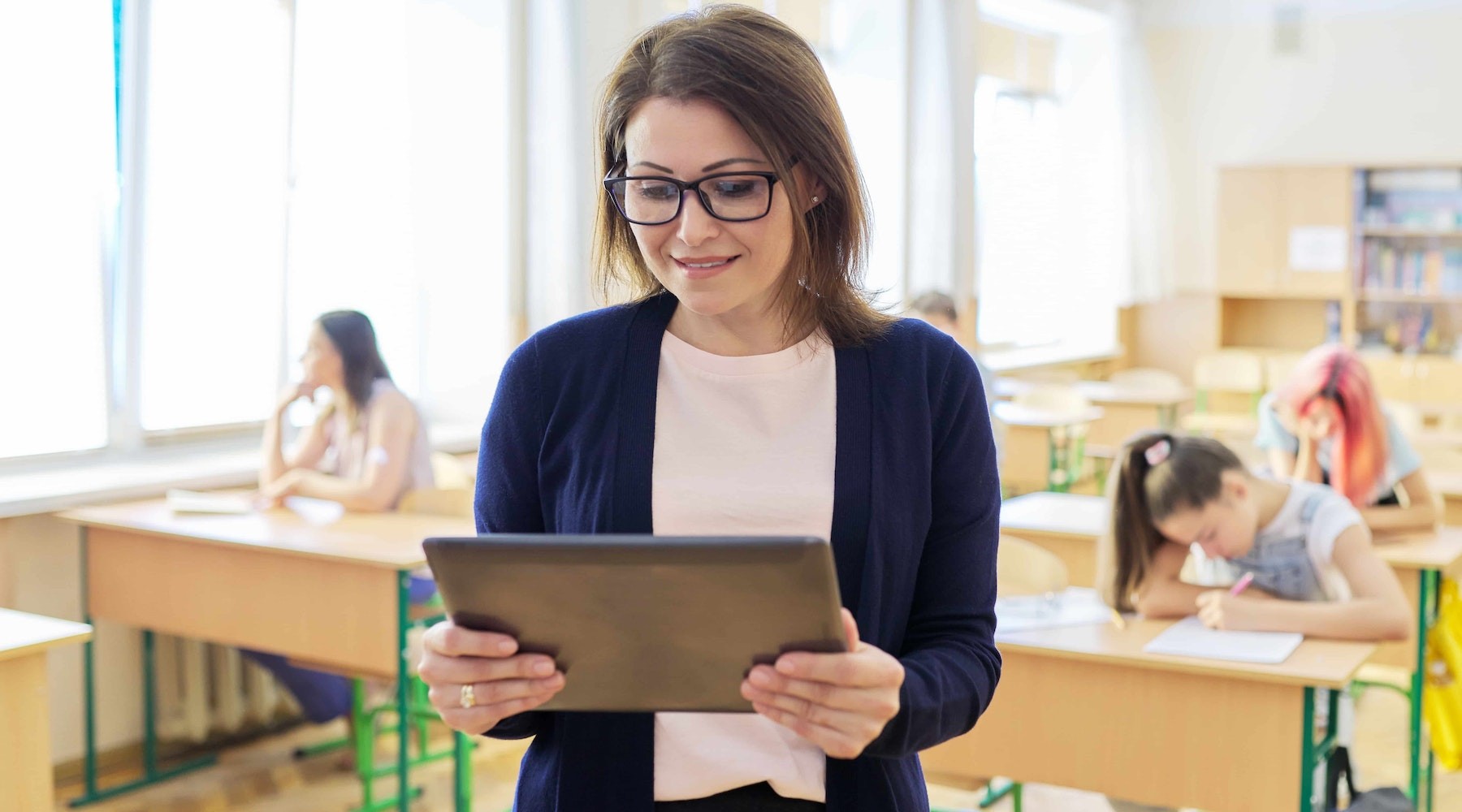 Utilizing technology-based activities in the classroom makes learning more interactive and engaging for students. Programs like Canvas or Google Classroom can also ensure that all educational activities are contained in one location that is accessible whether the student is at home or school. 
Additionally, technology can make lessons more accessible for students with different learning styles as well as students with disabilities.
4. Make it part of your professional development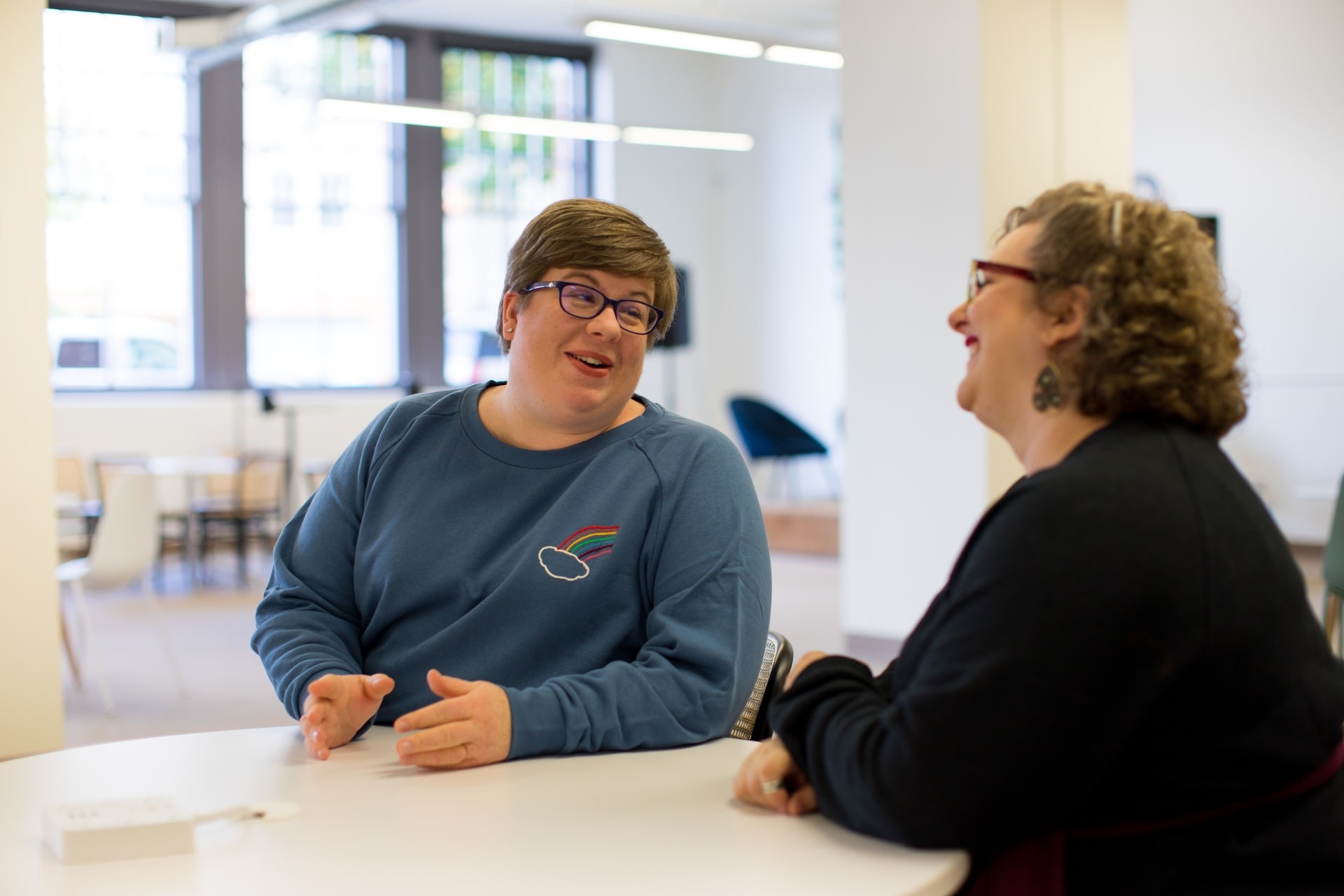 Learning never stops for a teacher. 
And the more you know about learning gaps, the better you'll be at addressing them. Joining teacher networks, taking classes, and attending conferences can help you stay plugged into the most recent developments in addressing learning gaps and grow your professional development.
It will also give you a community of other teachers who are facing the same challenges. It's not always a simple or quick fix to close learning gaps, so the support can be great for morale.
Improve student success by closing learning gaps with Prodigy
While many teachers have seen learning gaps widen in recent years, there are plenty of resources available to address these gaps and increase student success. 
Identifying the type of learning gap and exactly what subject areas it extends to is the first step. Teachers can then put measures in place, like specialized lesson plans and technology-based activities, to close the gap. 
If you're looking for a tool that helps you identify and close learning gaps, try Prodigy! Prodigy is a game-based learning platform that provides engaging, differentiated, standards-aligned skill practice in two learning games, Prodigy Math and Prodigy English. 
How to use Prodigy to identify and close student learning gaps:
1. Set your class up on Prodigy
Prodigy is free for teachers and schools, all you need to do is create a teacher account and connect your class. You can then create assignments and assessments based on your curriculum's needs, all in just a few minutes.
2. Have your students play Prodigy Math or Prodigy English
As they have fun playing, your students will answer standards-aligned questions tailored to their level. Our adaptive algorithm does all the heavy lifting for you!
3. Review your student progress
Once students complete an assignment, you'll receive reports and data on every student's progress. You can also see how they're progressing through the curriculum and easily spot what learning gaps they have. 
4. Solve a learning gap (and repeat if needed!)
With this information, you can then deliver tailored support for every student's needs. For example, you might set up another Prodigy assignment as extra practice for students to complete at home – making homework more meaningful and and more engaging! 
See how it works