Top 9 Math Intervention Programs and How They Can Help
All Posts

When your child is struggling in math, it can be frustrating for you both. 
You want them to succeed and feel confident, but extra homework is not helping — just causing more frustration. Now's the time to explore math intervention programs.
We put together a list of the 9 best programs and how they can best support your child's math learning needs. Check them out below!
What is mathematics intervention?
A mathematic intervention program helps your child tackle the math topics they're struggling to understand. A good program will teach to them at their current level, regardless of grade. These programs are great for finding new ways to approach complicated material while providing extra practice.
Some math intervention programs are done at school, one-on-one, in small groups or as a part of the school day. But you can also use many of these programs at home.
Most programs include an assessment to determine where your child needs help. They then offer personalized instruction and progress tracking to keep you in the loop. These programs follow state standards while helping your child grasp basic facts and important math concepts.
How to know if your child needs math intervention programs
If you're here, you probably already have an idea that your child needs extra math help. 
Here are a few things to look for when deciding if a math intervention program is right for your child.
Struggling school performance
If your child is struggling this year, it's time to dig into the why. 
Check with their teachers to ensure they're focusing in class and turning in assignments. Then talk with your child and discuss how school is going. Keep the conversation neutral — ask them what's going well and what is giving them trouble. You may gain some valuable insight.
Drops in their math grade
If everything else is going well, but their math grade keeps dropping, this is a clear sign they need extra help and attention. 
Once a child begins to feel lost in math, it can be hard to catch up without intervention. They are more likely to start tuning out during math class or internalize the idea that they're just bad at math, making it even harder to keep up. Keep that inner monologue full of math confidence with the right program.
They're not enjoying school
A struggling child will often feel that school is just not right for them. It's too hard, too much work and they just don't get the point of it all. They need help to regain their confidence and motivation.
Your child tells you they feel lost
If your child is telling you they need help, listen to them. Some math topics aren't going to click quickly, no matter how many hours they practice. 
Math requires high-level thinking and it's normal for full understanding to take time. Find a new approach that works for your child with the right intervention program.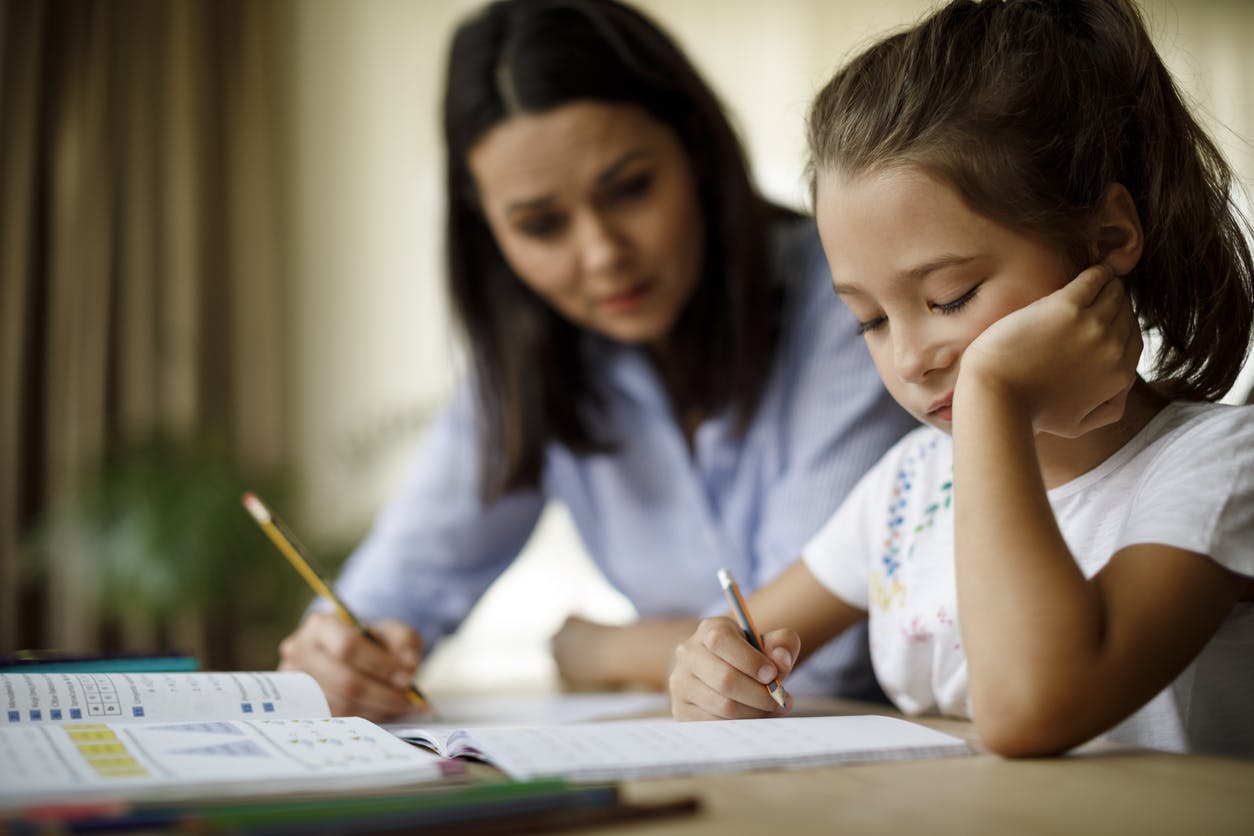 Their teacher expresses concern
If your child's math teacher tells you they're falling behind, ask how you can help. They may have some great resources available at school or ask you to provide some extra practice time at home. 
Tip: try sharing this list of online math intervention programs with your child's teacher — they may have a favorite to suggest or find a new tool for their classroom.
Top 9 online math intervention programs
This intervention program is a great resource for elementary-aged children. With Xtramath, your child will gain mastery over the basic math facts needed to excel in later, more advanced math classes. Your child will learn to quickly recall facts, increasing their math fluency and confidence. With a strong foundation in the basics, your child can tackle subjects like fractions and algebra more easily.
Xtramath has a basic free version, perfect for home use. Access the program online or download the app for a fee — available on Apple, Android and Amazon.
This teacher tool was created to help middle school students get back on track. It includes packets, broken down by grade and topic. View samples on the website and read a summary of what your child is learning each year. 
If your child is struggling in any of these middle-grade concepts, speak to their teacher and recommend they check out Mathlinks. If you're homeschooling or exploring it as an option, contact Mathlinks directly to enquire about pricing for subject packets.  
Math learning requires a strong fundamental base. If your child is just going through the motions, more complex lessons will be hard to grasp. 
AchieveMath focuses on skill-based instruction, helping your child build a strong understanding of the basics. This research-based program is a great way to improve your child's overall math skills. 
This is another program you'll need to bring up with your child's teacher — it's a classroom tool only. But if you're looking for some help at home, you can explore their tutoring options.  
Looking for some extra math practice? Freckle is a great option. It offers a fun platform, mixing instruction and practice with gamified learning. 
The best part — it continuously adapts to meet your child at their level. This ensures they're always working on their next learning goal. And as they reach new milestones, they build confidence. Families can sign up for free and get unlimited self-paced practice for their children.
If your elementary child is struggling with math word problems, Pirate Math Equation Quest from Vanderbilt University is a fun and effective resource. 
Its website offers free resources, including PDFs and videos to help you learn how the program works. This is another resource designed primarily with teachers in mind, so there's a lot of early childhood education jargon used. But if you're homeschooling, you may enjoy digging into the details of the program.
Imagine Math is excellent for bridging the language gap that often exists in math class, especially for ESL speakers. 
Understanding math concepts means understanding math language. And these new words can feel confusing.
With Imagine Math, students can gain math fluency by working through targeted practice designed to meet them at their level. They earn points to gain rewards. And they have access to a certified, bilingual math teacher any time a problem trips them up.
This is an excellent resource for school districts. If your child is struggling with math, ask your child's school if they offer this program.
DreamBox helps make math learning simple and fun. With plans perfect for families, including homeschoolers, your child can get personalized, game-based instruction to improve their math skills.
Lessons meet your child where they are, progressing only when your child is ready. This keeps their love of math alive and their struggles to a minimum. Try the program for free for 14 days, after which you'll need to purchase an individual or family subscription to keep learning.
How do you know your intervention program is working? You need a good, curriculum-based measurement solution. That's what easyCBM supplies.
Although this is another tool geared towards teachers, it offers an excellent free version that helps you measure your child's progress and keep their learning moving forward.
Ascend Math is an award-winning intervention program that focuses on video instruction and personalization. Students can work at their own pace, pausing and rewinding the videos as needed to ensure understanding.
This completely web-based program offers assessments as well as interactive activities to promote learning. The program is offered at a school district level, but it also has individual, home-based subscription options and a free seven-day trial.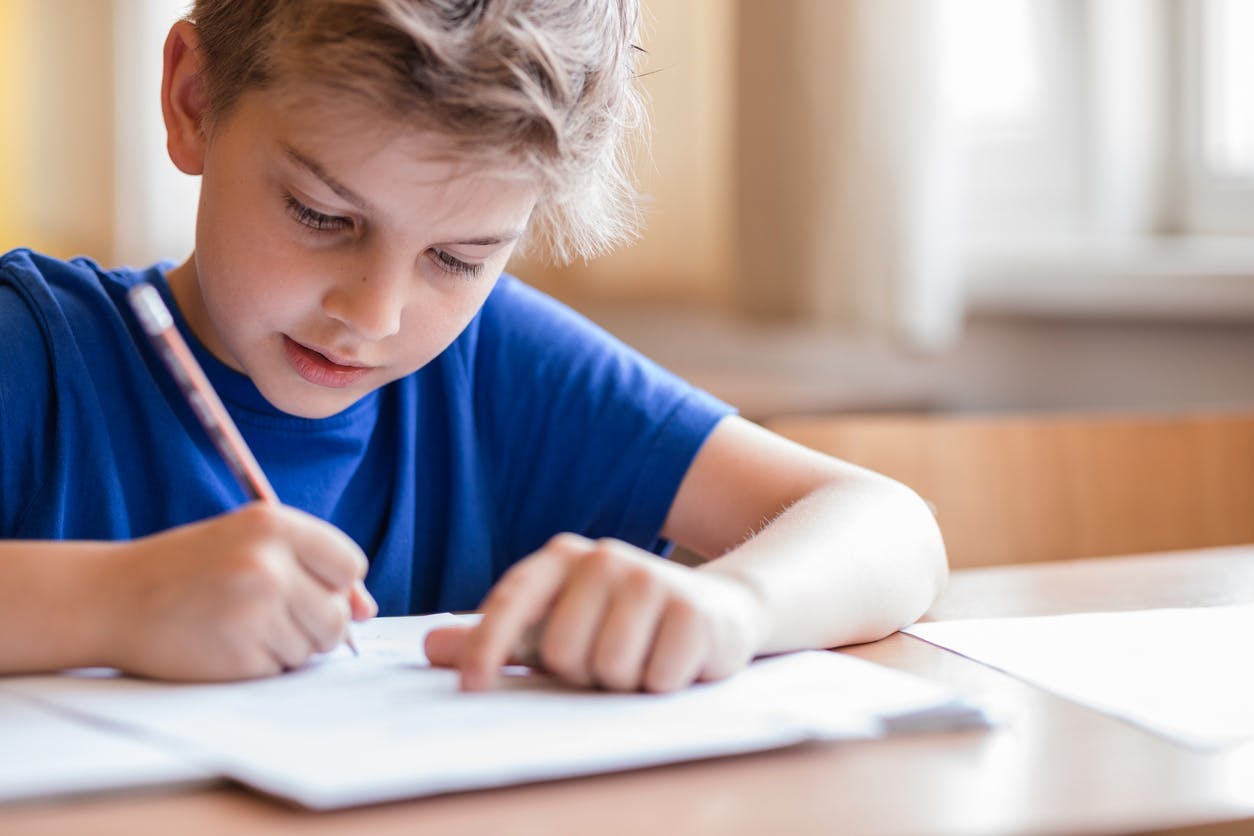 Will math intervention work for my child?
Yes! But the most difficult part of math intervention is finding a program your child will actually use. 
All the programs on our list are well-researched and have an excellent track record. But they only work if your child puts the extra time into the instruction and practice.
Look for a program that is both age-appropriate and engaging. Gamified and game-based learning are growing in popularity for a reason. Students love the challenge and rewards that come from game-based instruction. This style of program can help take the struggle out of extra math practice. 
Using Prodigy to improve math skills
If you're looking for a free math tool, Prodigy is a great choice to keep math learning fun!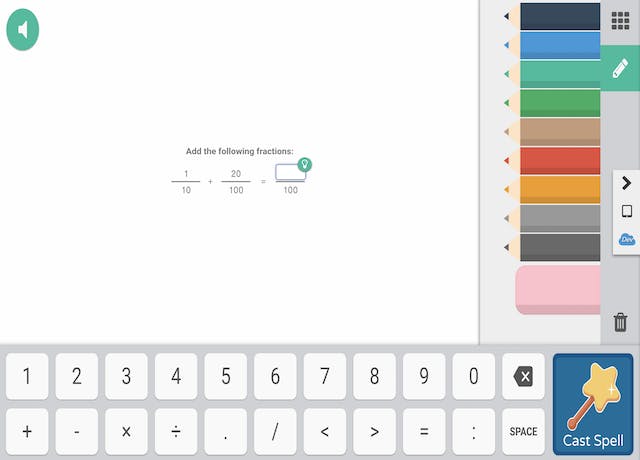 No one wants to struggle to get their child to practice math. Especially when it's already a source of frustration.
Stop fighting those battles and try Prodigy Math. Prodigy combines personalized math learning with an engaging fantasy video game for 1st to 8th grade. Whether your child is working on basic addition or algebraic equations, they can enjoy and learn with the magical world of Prodigy.
Get a free parent account now