Average Cost to Hire a Math Tutor — Tutoring Rates & Pricing
All Posts

Written by Ashley Crowe
Get a free 1:1 online tutoring session with a certified Prodigy Math Tutor!
Learn more
Tutoring hourly rates for math subjects vary widely. If you're looking for a private calculus tutor in Los Angeles, it's easy to understand why they cost more than an elementary math tutor in Birmingham. Experience, location, subject matter and type of session all play a role in math tutoring costs.  
If your child is struggling with math or just needs some extra support, tutoring can help increase their understanding and raise their test scores. Even better, it can give them the boost in confidence they need to pursue other interests — like science or technology.
Here are the most important financial factors to consider when finding a math tutor for your child.
6 Factors that impact math tutoring costs
1. Tutoring session length
How much time is the math tutor spending with your child? 
Most tutors charge by the hour, though 30-minute sessions are also common (and may be a better choice for younger students). A longer session equals a higher price. 
2. Tutor's travel time
If the math tutor is traveling to your home or local library, they may include travel fees in their rate. This could be in addition to their hourly fee or factored in. 
Clarify costs with your tutor now, so you're not hit with a surprising amount later.
3. Complexity of the subject
Math is a complicated subject, but early math (like addition or multiplication) is typically going to be simpler to teach than more advanced, college-level topics. 
Of course, just because you know how to multiply doesn't mean you have the time (or patience) to teach multiplication to your seven-year-old. A former math teacher with extensive experience in early childhood may charge more, but be necessary to help the math lessons click. To help your child improve their math skills, they need guidance from someone who really understands the subject matter.
And if you're looking for someone who can thoroughly explain advanced calculus or non-Euclidean geometry, you can expect to pay even more.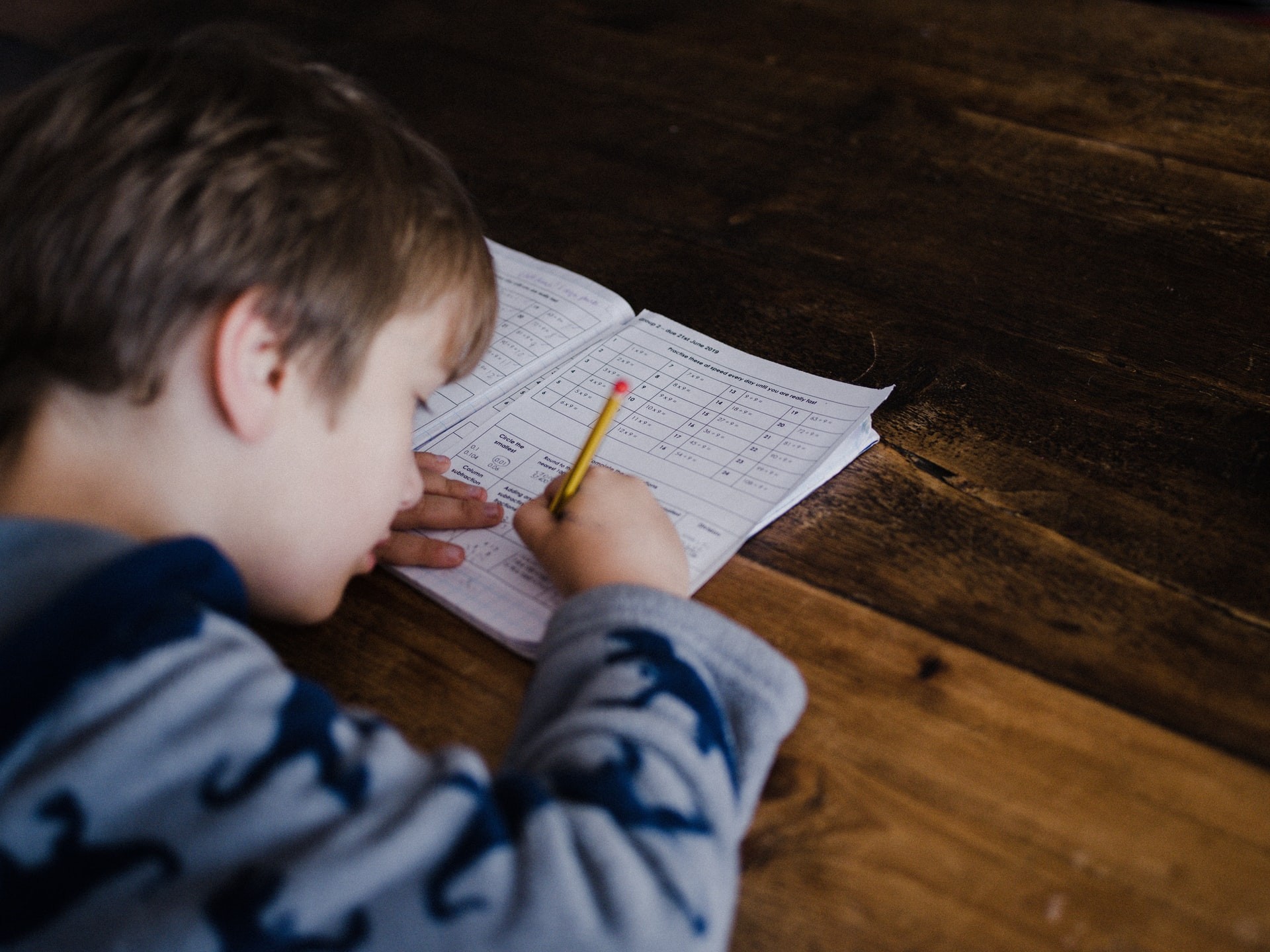 4. Area you live in
When it comes to average math tutoring costs, where you live matters. If you're in a large city with a high cost of living, you'll naturally pay more than if you live in a rural Midwest town. Many tutors do this work full-time, so they need to charge enough for a living wage.
If you can't afford a professional tutor, look into hiring a mathematically-inclined high school or college student to help. Someone looking to fill a few hours with a part-time gig will typically charge less, valuing the experience more. 
5. Type of tutoring session
One-on-one, in-person tutoring is the most expensive option, but it also allows for the most personalization. If your child is really struggling with math, knowing you have someone dropping in weekly to help can be a huge relief.
But if your child only needs a little extra practice and motivation, a group setting may do the trick. And of course, in-person or virtual also makes a difference. Think about how your child learns best and choose your tutoring session type accordingly.
6. Frequency of sessions
How often you schedule your child's math tutor can affect their hourly rate. Many tutors offer bundles of sessions at a discount. Or weekly tutoring rates may be lower than a once-a-month hourly rate. 
Think about how often and how many sessions you need. And consider asking about prepaid bundles, if that makes sense for your family.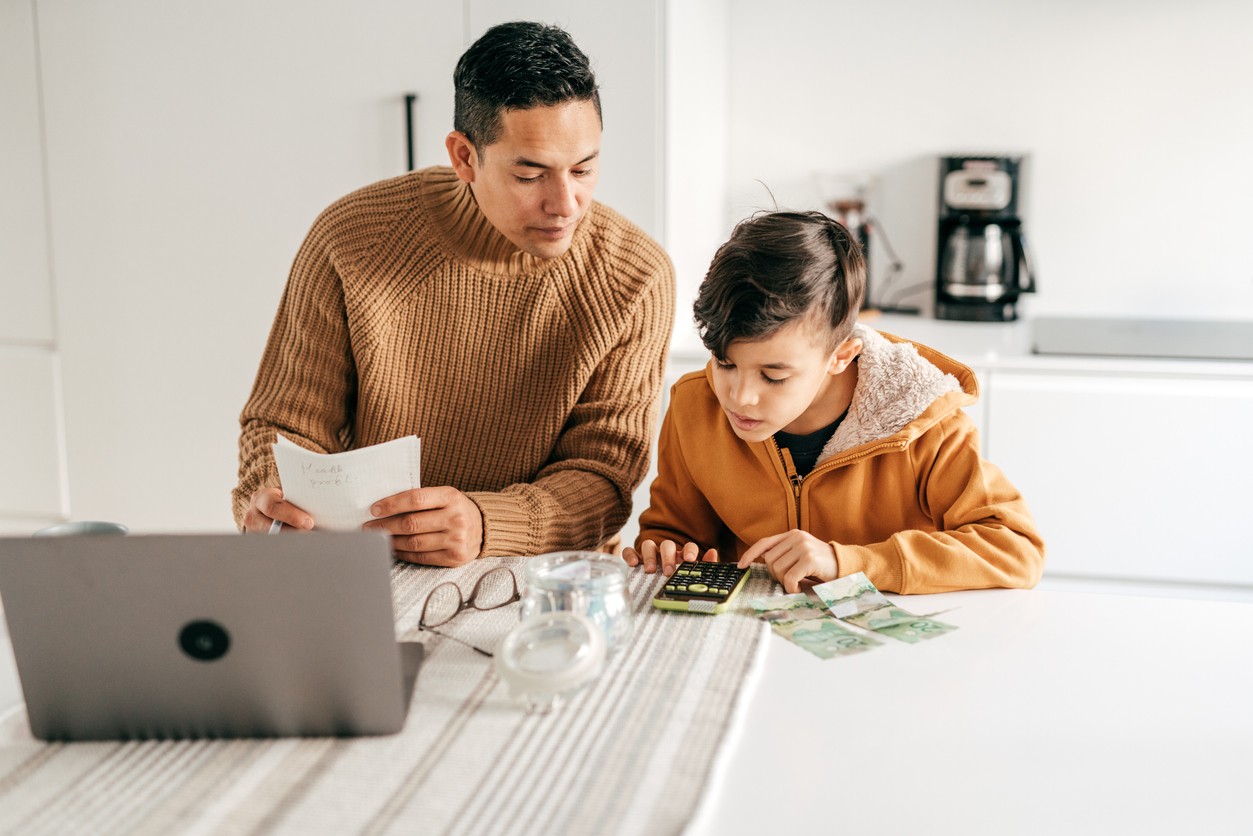 Average tutoring prices for a math tutor
The average hourly rate for a math tutor is $40 USD, with a range typically between $25 to $80 per hour. 
That's a huge swing. But even though the cost is likely to fluctuate based on the above factors, it's still nice to have an idea of what to expect. 
As mentioned above, the type of tutoring session is an important factor in tutoring rates. Here are some ranges to keep in mind based on the style of tutoring your child needs.
Private math tutor costs
Professional tutor rate range: $40 to $125 USD per hour.
Student tutor rate range: $20 to $50 USD per hour.
Private math tutoring is one of the best ways to boost your child's math scores and confidence. The sessions can be personalized, focusing exactly on your child's biggest math struggles.
Find a tutor who specializes in your child's age, grade and learning style to create the most effective tutoring experience possible.
Online math tutoring costs
Online private tutor rate range: $20 to $100 USD per hour.
Online group tutor rate range: $15 to $75 USD per hour.
Online learning is here to stay, which is great news for families looking for tutoring services. Online tutoring has created more affordable and convenient options for both families and tutors.
Search for a professional with online availability, or use an online tutoring service, like Prodigy Math Tutoring. Not sure where to start? Try a free, one-on-one 30-minute session with a Prodigy Math Tutor and get a recommended plan for moving forward. 
Learn more about Prodigy Math Tutoring
Tutoring company costs
Tutoring company rate range: $30 to $85 USD per hour.
Tutoring companies, also called learning centers, offer a wide range of tutoring services, often at their own location. Search online for one near you to explore their tutoring options. Many offer both private and group sessions across subjects.
Though the rate ranges above are on par with other private options, some centers charge admission, assessment, or books and materials fees. It's a good idea to ask for a full cost breakdown and a trial period before committing.
Grade level tutoring costs
Grade level tutoring rates: varies based on grade and the tutor's experience.
As your child advances in math, so does the price of your tutor. More advanced math requires more advanced degrees. To make a good match, ensure your tutor is knowledgeable about your child's grade and required math skills. 
An advanced mathematics professor is not likely to be the best choice for your second grader, but may be exactly who your high schooler needs to ace their next trig exam. Choose someone who enjoys working with students your child's age and you'll have the best chance of making a strong tutoring match.
Group tutoring costs
Group tutoring rates: $25 to $75 per hour.
If your child needs extra motivation and works well with others, group tutoring lessons may be a great choice. Though your child won't be getting the same amount of one-on-one help as a private session, having someone simply reshare the info in a new way can make all the difference. 
Group lessons may also be an economical choice for homeschoolers who need a little extra help with more advanced math. There are many free, online video resources. But if those just aren't quite clicking, try a group lesson before jumping into more expensive private tutoring. 
Foundation levels tutoring costs
Foundation level tutoring rates: Varies based on grade, type of session and the tutor's experience.
Foundations tutoring is another name for helping younger students grasp the primary levels of math. As mentioned above, these rates vary based on the complexity of the subject. So typically, foundation level tutoring will be less expensive than higher-level math topics.
These foundational lessons often work great as group lessons. Look for early childhood teachers who host online group classes as a way to tackle some of those early math struggles.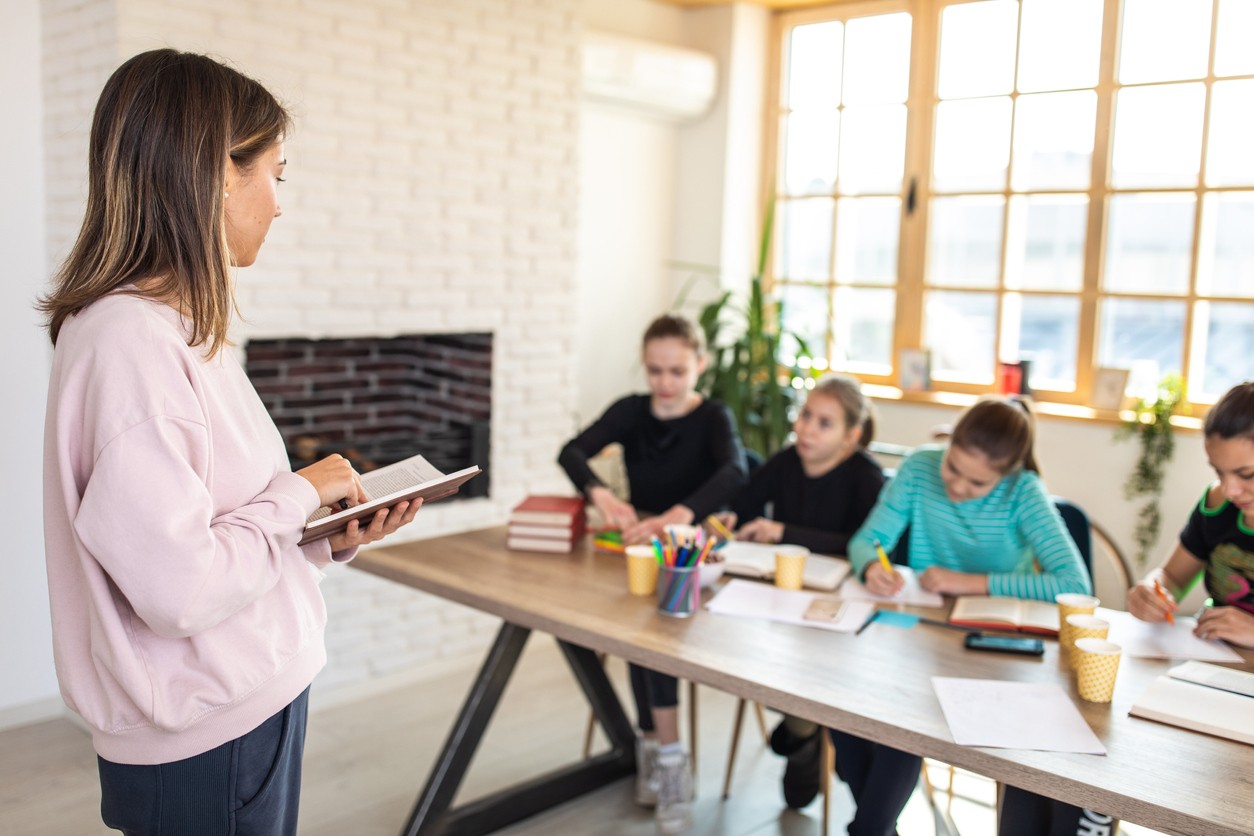 What type of tutoring does my child need?
There are many different options for math tutoring. So which is best for your child?
One of the first steps is to talk with your child's teacher. They can help you pinpoint where your child is struggling, making it easier to choose a tutor who specializes in that particular subject matter. 
Also, ask your child. How do they feel about their performance? Do they need a few hours of extra practice and a confidence boost? Then explore a group setting and see if that helps them improve.
If your child is behind their grade level and struggling with foundational concepts, a private tutor can work closely with your child to get them back on track. A conversation with your child and their teacher can help point you in the right direction.
Don't forget to consider how your child best learns. If your child thrived during distance learning, an online program may be most convenient and save you some money. But if online learning was a chore, find an in-person private tutor or tutoring company to assist your child.
Using Prodigy for math learning success
Math can sometimes feel like a drag. But it's easy to keep math practice fun and exciting with Prodigy! 
Prodigy Math is an online fantasy game full of adventures, where success requires curriculum-aligned math practice. Repetition is built right-in, keeping your child answering more math questions as they play.
If your child needs more advanced help, Prodigy's online Math Tutors are ready to jump in! With customized plans tailored to each student's unique learning journey, your child can get the support they need — based on their own personal learning style.
And the best part? Your first 30-minute session is free!
Book a free tutoring session now