How To Boost Engagement with Math Battles at Home or School!
All Posts

We asked our community of  Prodigy teachers around the world how they engage their students with Prodigy, and they gave us so many amazing ideas. One of our favorites?
Prodigy math battles!
There's no good reason why students should get to have all the fun playing Prodigy. Teachers like you are creating their own Prodigy wizards and playing right alongside their students to motivate, encourage and enrich their learning journeys.  
And while they're playing, students are answering adaptive math questions and building key math skills. 💪
Challenge your students to a math battle in 7 easy steps
Join other teachers exploring the Prodigy world and start challenging your students! Here's how:
1. Log in to your teacher dashboard at prodigygame.com.
2. Find your class code underneath the classroom you want to join.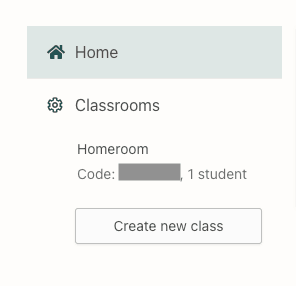 3. Click your name on the top right corner of your screen, then select View as student from the drop-down menu. Or, visit play.prodigygame.com.

4. Log in to your student account with your unique student username and password. 
Haven't signed up for a student account yet? Just select New Player and follow the on-screen prompts to build your wizard avatar.
5. Select whether you're playing from home or in class. If you're playing from school, the game will try to place you in the same world as the rest of your students, so they'll be able to find you.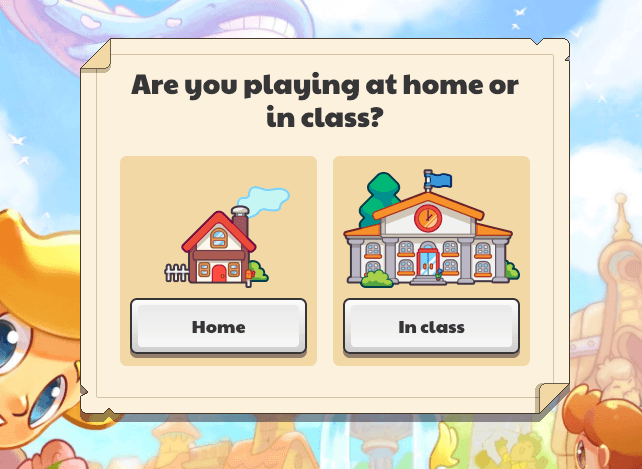 Select In class if you're:
Playing during free time
Running a before or after school club
If you're playing from home, be sure to tell your students which world you're in, otherwise they won't be able to find you! You can select a world to play in after you log in and select Home. 
Select Home if you're:
Assigning Prodigy as homework
Playing with students while they're on break
Engaging students who are learning remotely
6. Add yourself to your class by clicking Update and entering your class code.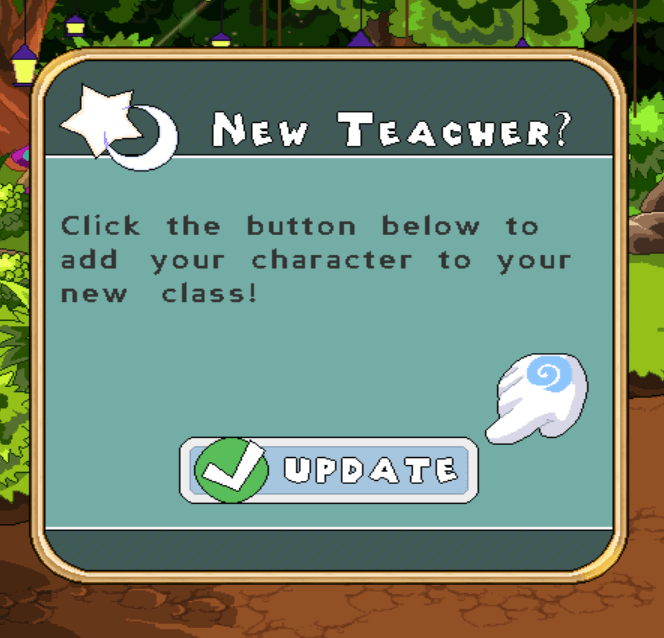 If you're playing from home, choose a world to play in.
Protip: Choose a world that isn't very busy so you and your students have lots of room to explore. Worlds with green bars next to them are the least crowded, while worlds with yellow or red bars have lots of players in them already!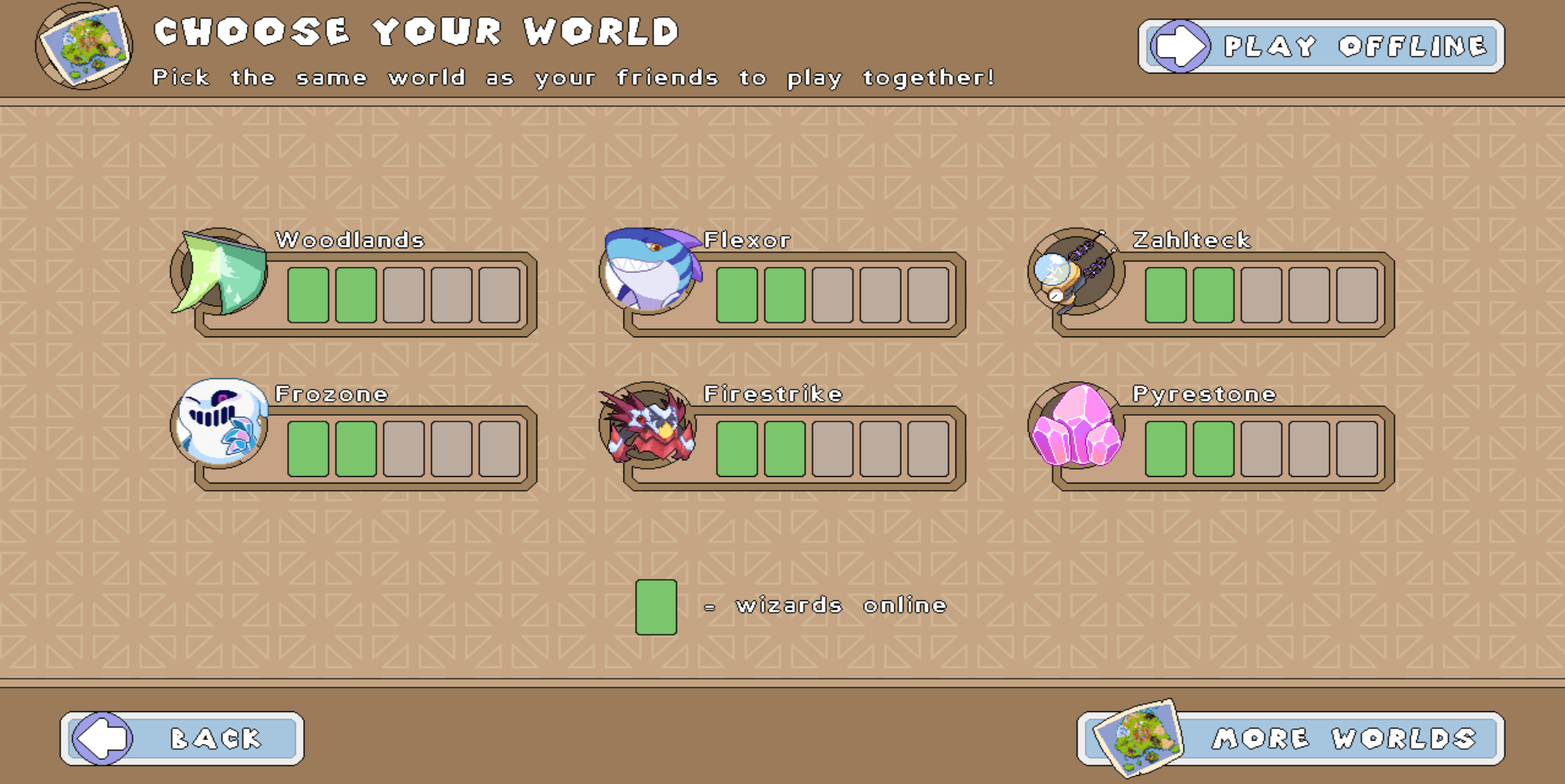 7. Get battling! Once your students find you, starting a battle is easy. Simply click on the avatar of the student you want to challenge, then select Battle.

Students will get a notice through the Awards section of their toolbar after you send the challenge. Once they accept the challenge, you're ready to begin!
Tips for battling your students
Teachers across the country love battling their students. Here are some of their tips for making the most of Prodigy math battles!
1. Create an alignment
Make sure your students are always practicing curriculum-aligned questions, even when they're at home. Use the Assessments tool to create a Plan or Assignment before battling and make sure students are answering curriculum-aligned questions on their quest to defeat the teacher!
"I align the content to my teaching standards to use for time in math. In the awkward afternoon dismissal time I have them find me for a pop-up battle!" | Elizabeth S. Blose, 5th grade teacher, Pennsylvania
Create an alignment now!
2. Switch it up
Want your students to answer even more questions? Change locations every so often so students have to battle past monsters to find you. They'll answer even more math questions on their way!
"My students LOVE to battle against me. However, once I lose a battle to someone I change locations and they have to find me again." | Katelyn Kutz, 5th grade teacher, Alabama
Play a mini game of hide-and-go-seek so students answer questions and complete battles as they search for you. It's engaging for them and fun for you!
3. Communicate with parents
Make sure your students' parents know that while students are getting in their screen time, they're also completing skill-building questions with you!
From your teacher dashboard, print off parent letters with student login info to send home more information about Prodigy. 
Then, it's just a matter of sending them a quick message letting them know where and when students can find you online.
"I have started doing 'pop-up' battles while I'm at home in the evening. I'll message my parents to tell them when I'll be on and where I'll be and encourage the students to find me and battle. I'll position myself so they need to battle a few monsters on the way to make it more challenging." | Zach Keeton, 3rd grade teacher, Ohio
Invite parents to join the battle, too! Students will love being able to challenge their parents.
"We host a Prodigy Battle Night with the parents each semester and the kids take this seriously. I announce that it will be happening at the beginning of the year so any time they play, they are trying hard to level up so they can beat their parents!" | Amanda Bolanos, 3rd grade teacher, Texas
"During incentive time, I will put my account up on the smartboard and either battle against students or choose a stellar student for the day to play as me on the board. It's a definite crowd-pleaser!" | Sarah Weagle, 4th grade teacher, Utah
Save it for a rainy day, or do pop-up battles during Friday free time! Find what works for your students and watch them rise to the challenge.
Try Prodigy Math Game battles in your classroom today
Every student loves a chance to go up against the teacher. Make sure you're giving every student a chance to play with you so your whole class can see the benefits!

When you prioritize <em>engaging</em> math learning, students become more invested and eager to succeed. In the words of of Mandy Doctoroff, a 2nd grade teacher from Texas:
"Battle your students and get into the game with them. It motivates them!"
No matter where students are learning from, Prodigy makes learning math an adventure. Sign up for your free teacher account today to help motivate your students and get them excited about math.
Sign up now