School Admin Software: 10 In-Depth Reviews for Your School
All Posts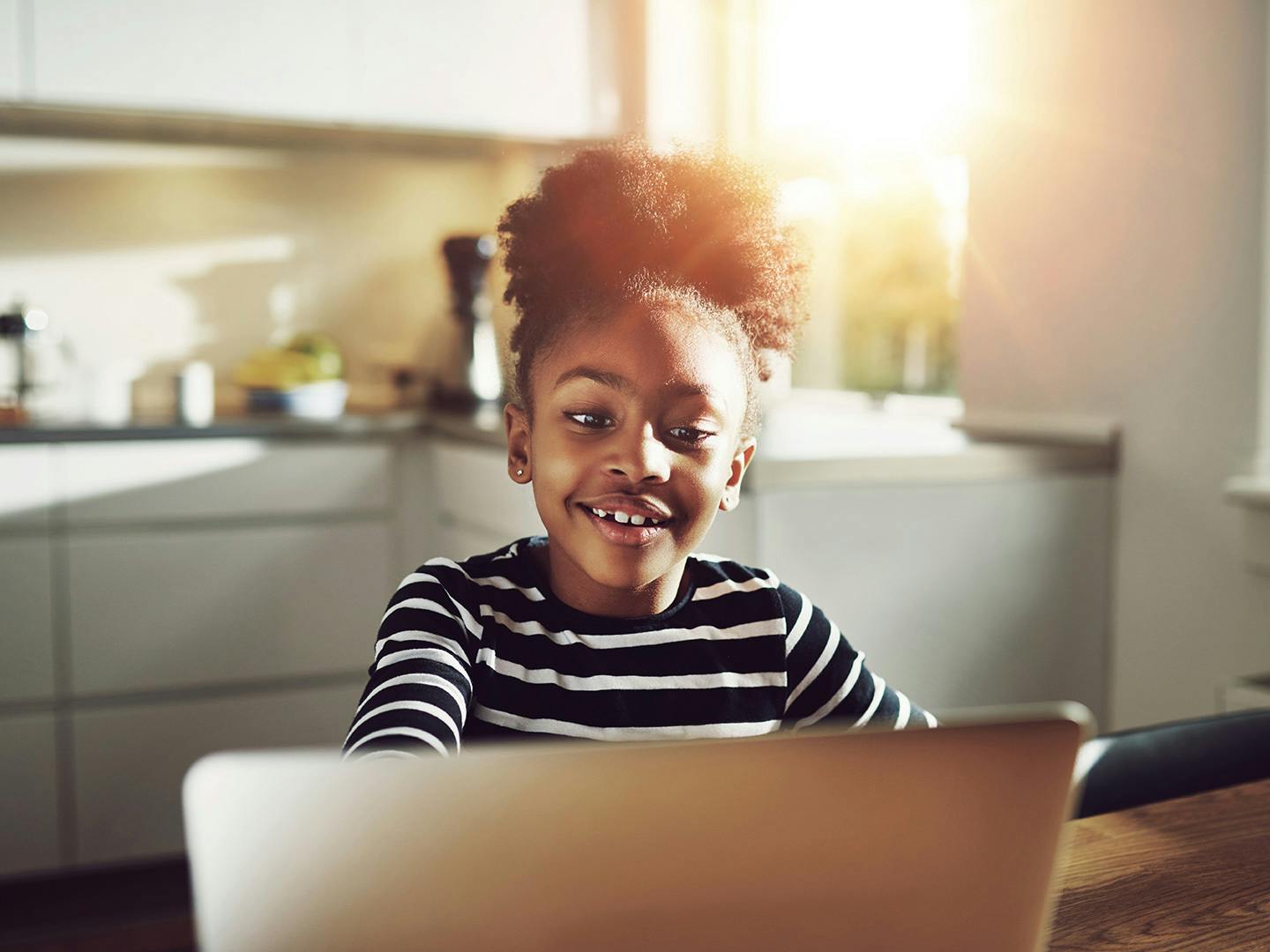 Every day, you put a lot of work into running your school effectively -- be it planning assignments, organizing classes, analyzing data, or preparing for formative assessments, (to name a few). And when you're juggling so many tasks, incorporating the right school admin software can make your life much easier and benefit your teachers and students as well.
The good news is there's a lot of school admin software available for you to choose from.
The bad news is there's a lot of school admin software to choose from. With pages and pages of programs to consider, where do you start?
We've compiled a list of our favorite software and highlighted some of their key features to help you make the right choice.
What does school admin software do?
Software is used by computers to execute certain tasks. Usually, this is done to automate work or make doing various tasks easier.
As you might have guessed, educational software for school admins is used to make running a school easier and improve the overall quality of education in your school or district.
School admin software can focus on several different features, such as:
Courseware — A portmanteau of "course" and "software" that provides educational materials for teachers or tutorials for students.
School management software — Automates regular administrative tasks such as updating student information, checking attendance, and managing classes.
Grade book software — Used to input marks for all students, keep track of student progress, and analyze how well various classes are doing.
Analytics software — Analyzes take the data you input, such as grades or attendance records, to help you make data-driven decisions at your school.
Stealth assessment — Used to assess students while they play through a game-based platform. The main idea is that students don't know they're being assessed.
Classroom software — Used as a classroom aid to help teachers with their lessons, such as projecting information onto a whiteboard or onto computers around the class.
There's school admin software to fulfill almost any of your school's needs!
School admin software reviews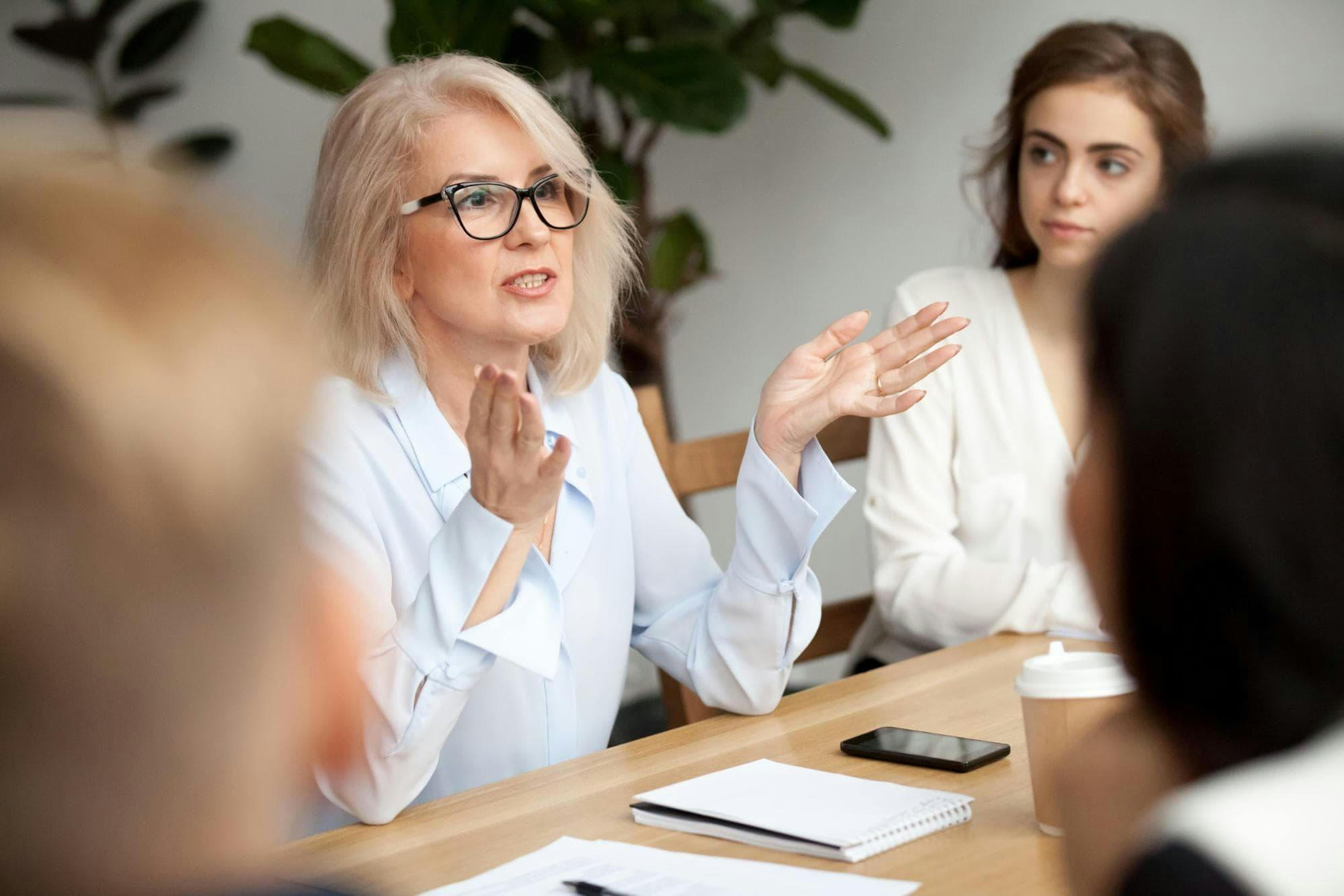 With so many to choose from, it's tricky to find the best school admin software for your school.
Do you want open source?
How much can you spend?
What features do you want?
Our school admin software reviews give you an idea of what to expect, so you can jump-start your research!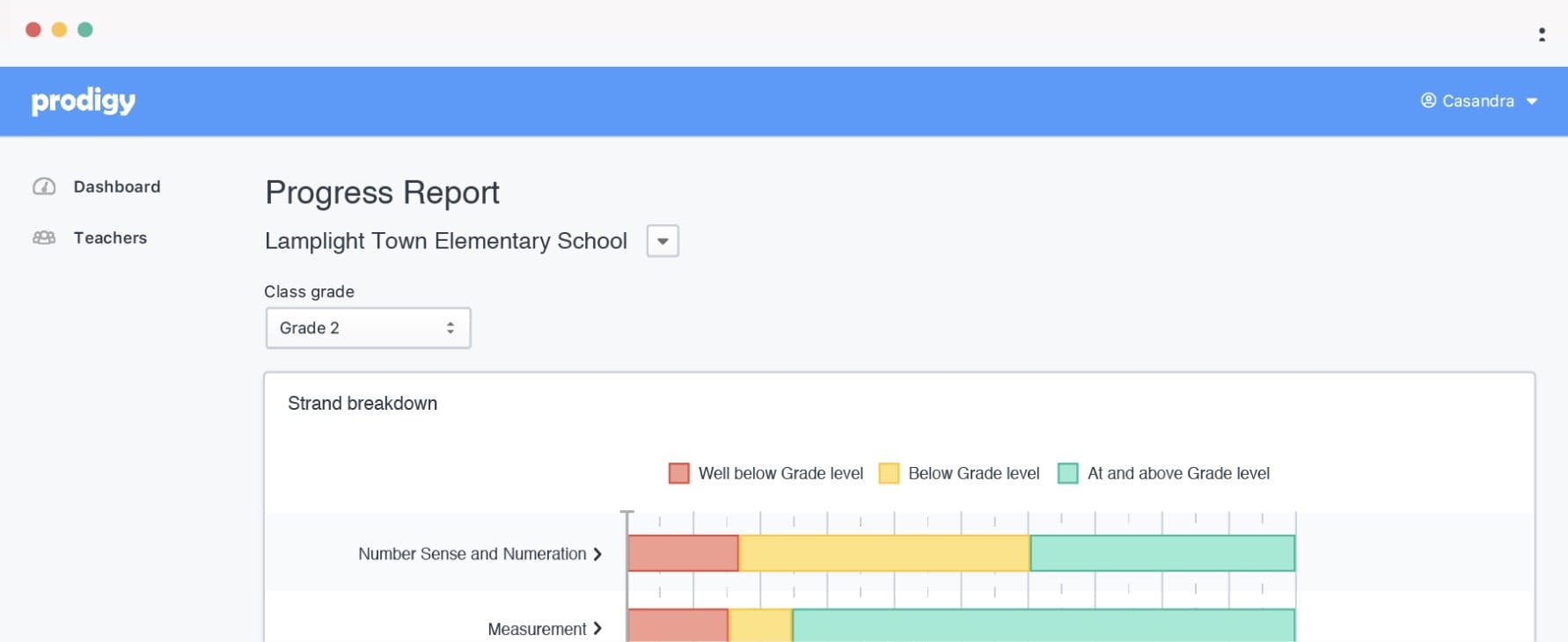 Prodigy is an engaging math platform that can supplement 1st to 8th-grade lessons and help students love learning math. Plus, free teacher tools help you save time!
Teachers can take full control of their classrooms from the Teacher Dashboard, where they can plan lessons, create assignments, and — most importantly — see live student statistics.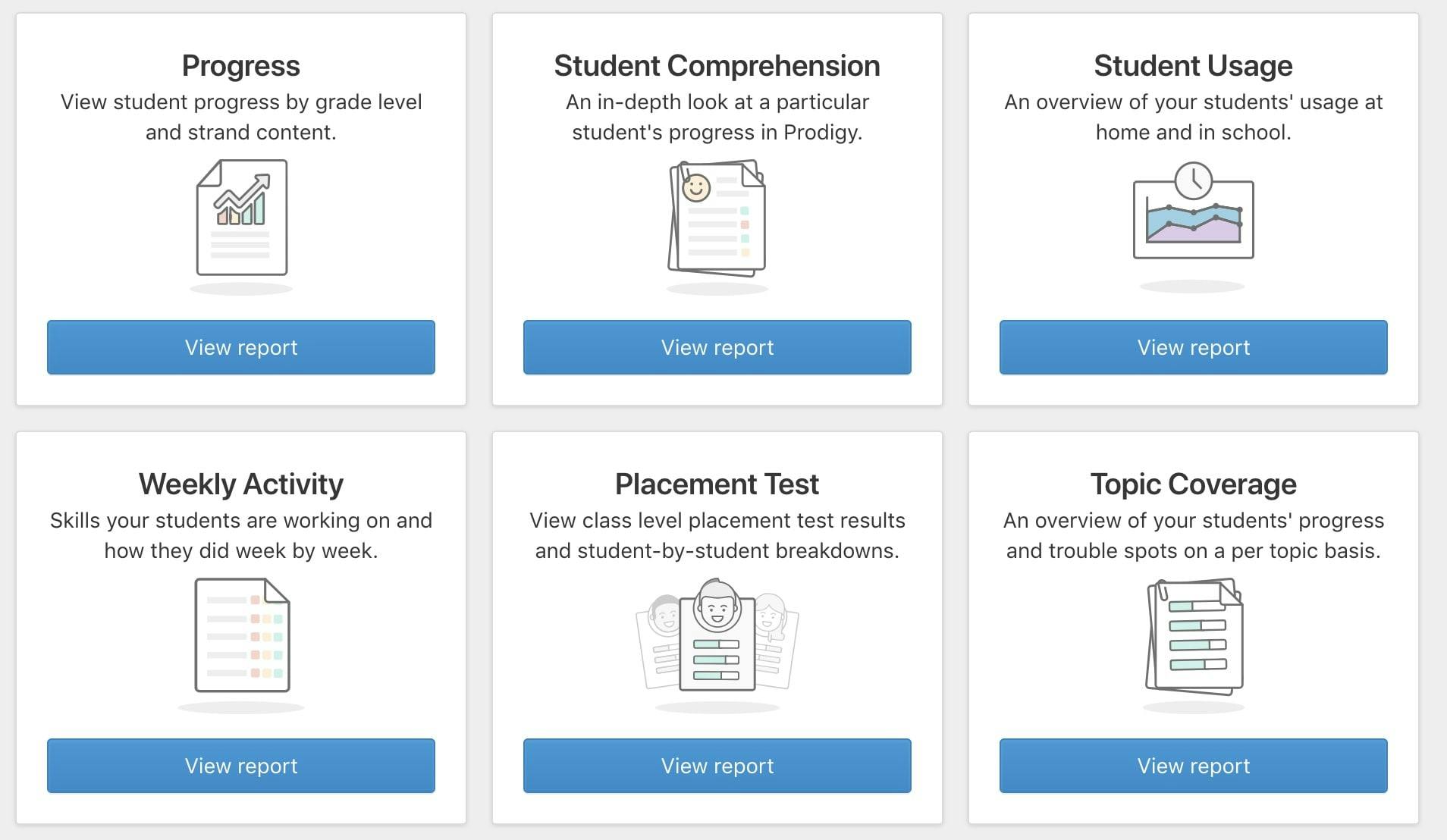 The student data lets teachers create a personalized learning experience for their entire class. All "marking" is done live, so teachers get instant feedback for their class. Teachers see which concepts students are struggling with and where they need more of a challenge through stealth assessment.
The teacher planner makes it easy for educators to keep their classes organized and plan ahead for things like standardized tests. Meanwhile, parents can create their own account to keep an eye on how their kids are doing at school.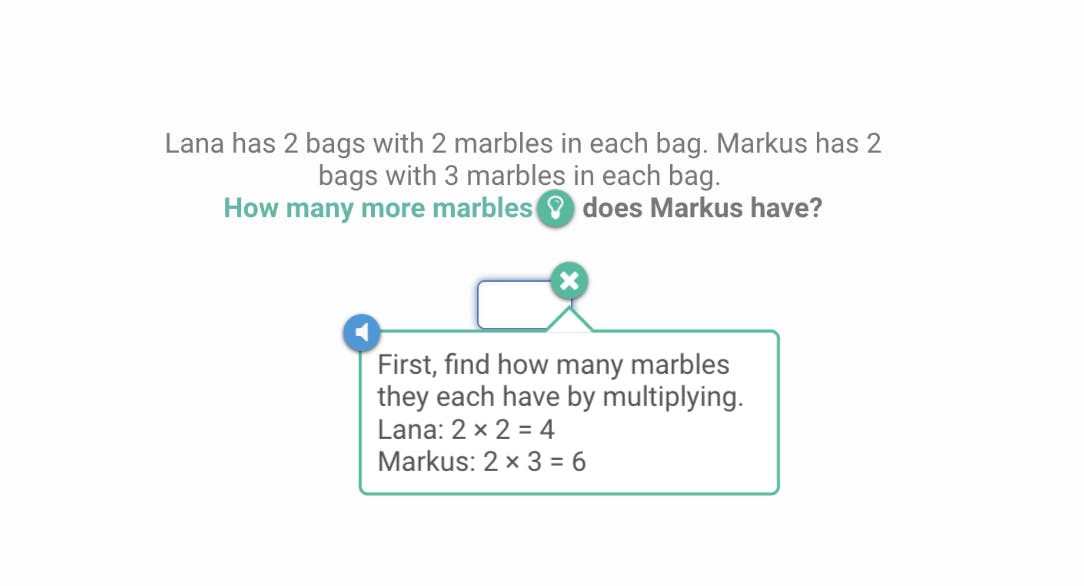 Prodigy provides curriculum-aligned material for programs around the world, ensuring your students are learning the proper content.
Sign up for your free teacher account today!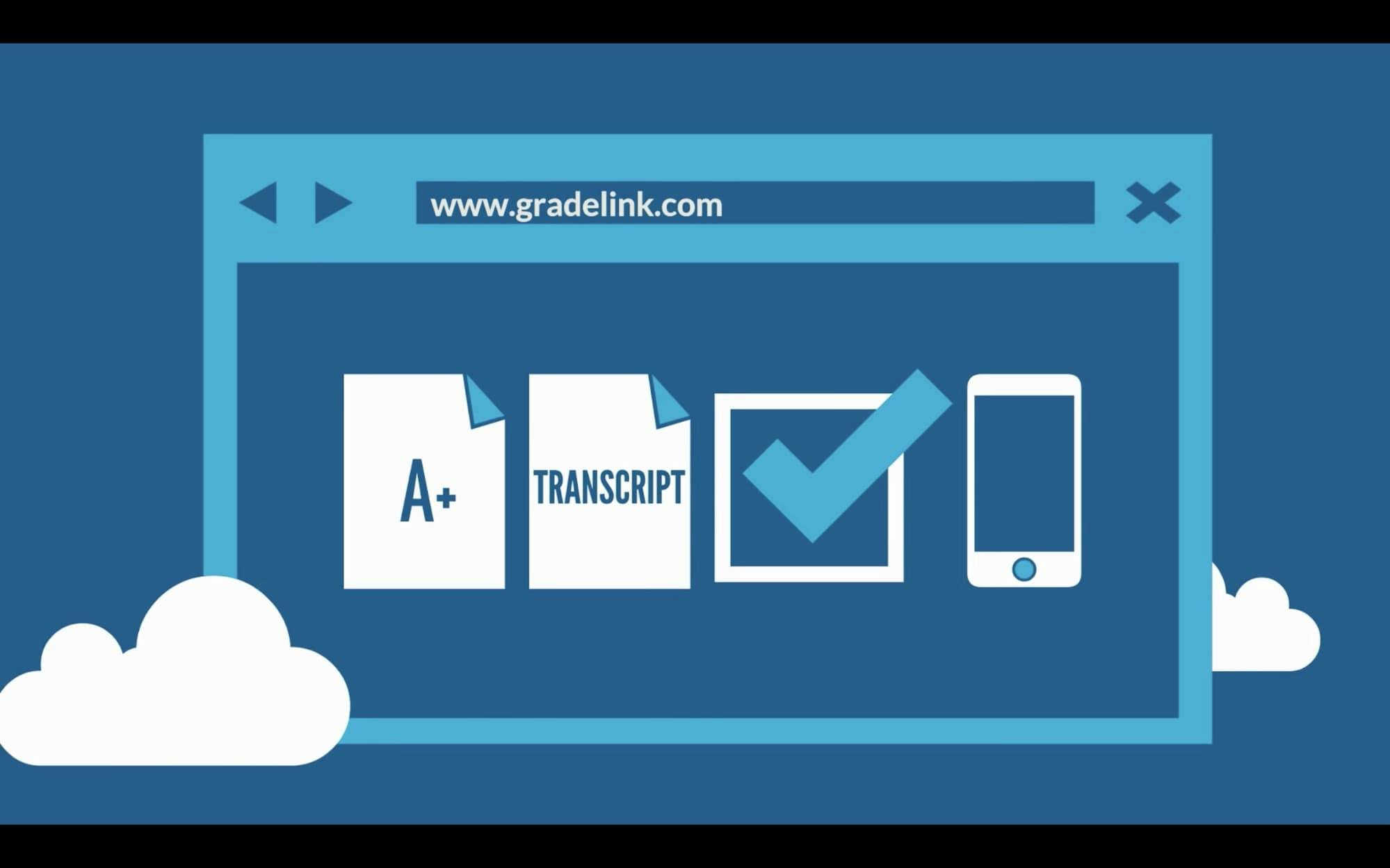 Gradelink makes school management simple with a well-designed user interface and a plethora of features. Parents, teachers, administrators, and students can all enjoy the benefitsGradelink provides.
As an administrator, you can easily create classes, update schedules and set classroom standards all within the school admin software. You can also set custom grade scales for every class depending on how you want your students to be marked.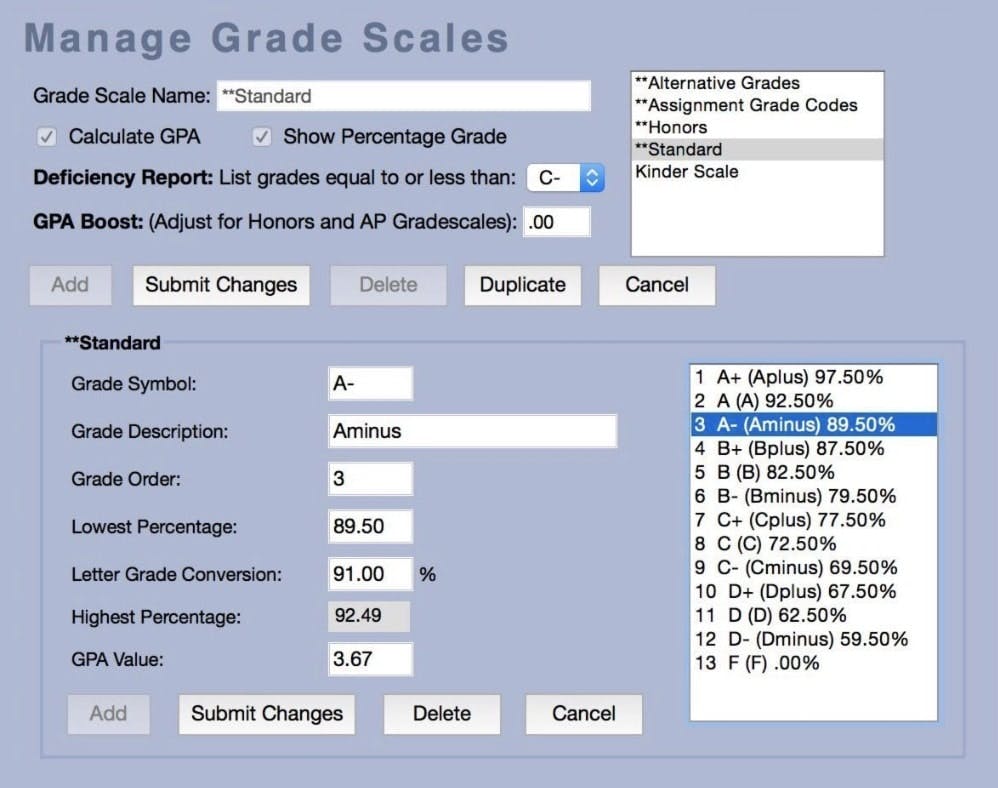 Parents have real-time access to grades, report cards, attendance, and announcements so they're always kept within the loop.
Gradelink supports classes from K-12 and includes a premium features option for things like custom enrollment pages, text and voice messaging, and online tuition payments.
This K-12 software is perfect for school administrators like yourself, who are looking for something to track, organize, and differentiate instruction at their schools.
Kiddom provides responsive curriculum management to create plans that follow education standards, while also personalizing the learning experience for your students. Teachers can create lesson plans, distribute assignments, and grade students' work.
The analytical software makes it easy to measure achievement with a well-designed user-interface. Teachers can personalize learning experiences by sharing resources to specific students, groups, or the entire class.
As an admin, you have tools to monitor schoolwide trends and take action on student achievement.
Kiddom is free for individual teachers and pricing plans are available for district-wide services.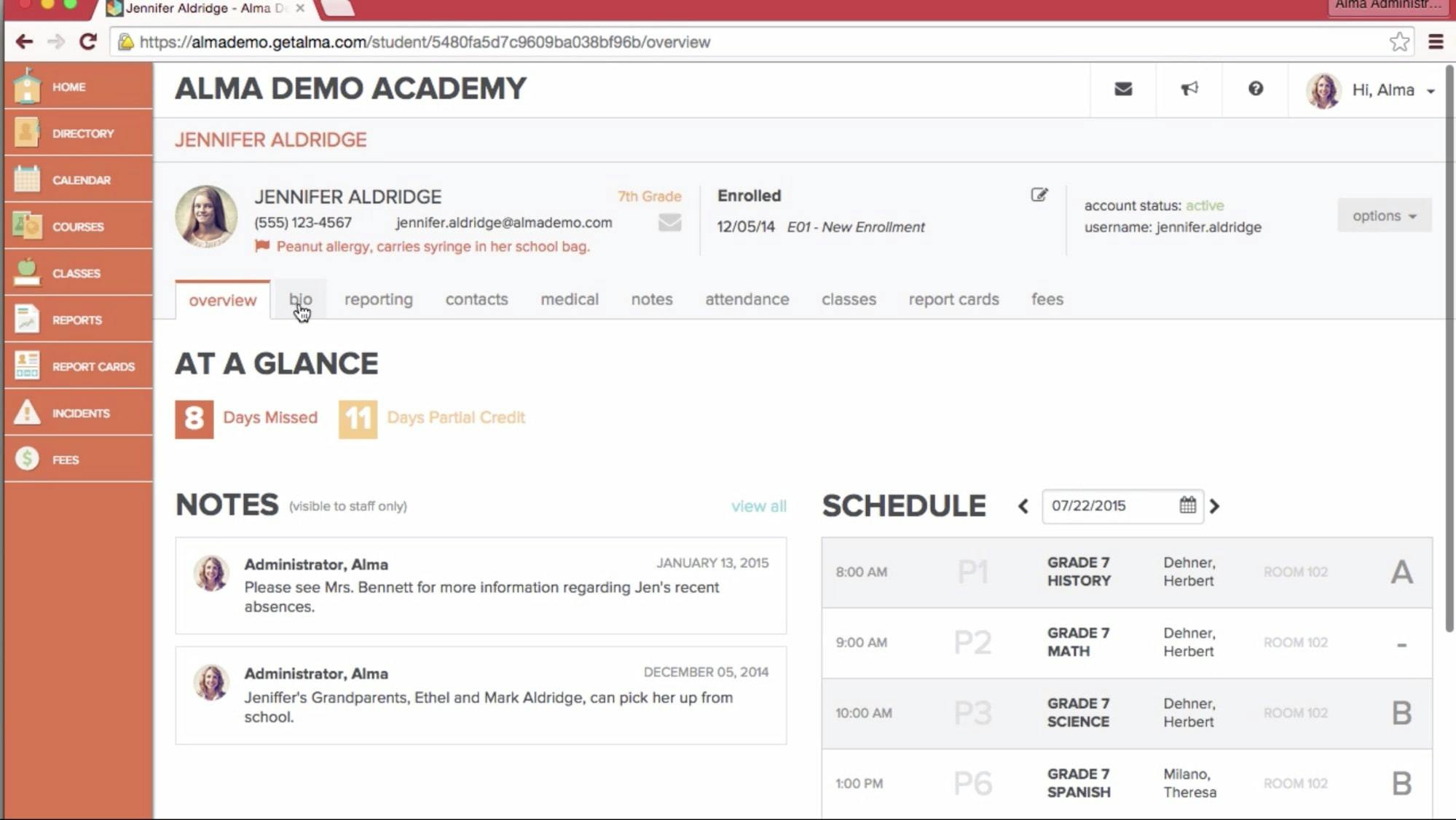 This Student Information System (SIS) emphasizes visibility by making all data meaningful. Alma'sadministrative features ensure routine tasks don't take up valuable class time. The software makes it easy to navigate, track, and update student and class information.
Alma includes standards-based grade book software, which makes it easy to input marks and keep track of school statistics. The software supports progressive instructional practices so your teachers don't have to choose between traditional instructional practices or new teaching methods, such as blended learning and flipped classrooms.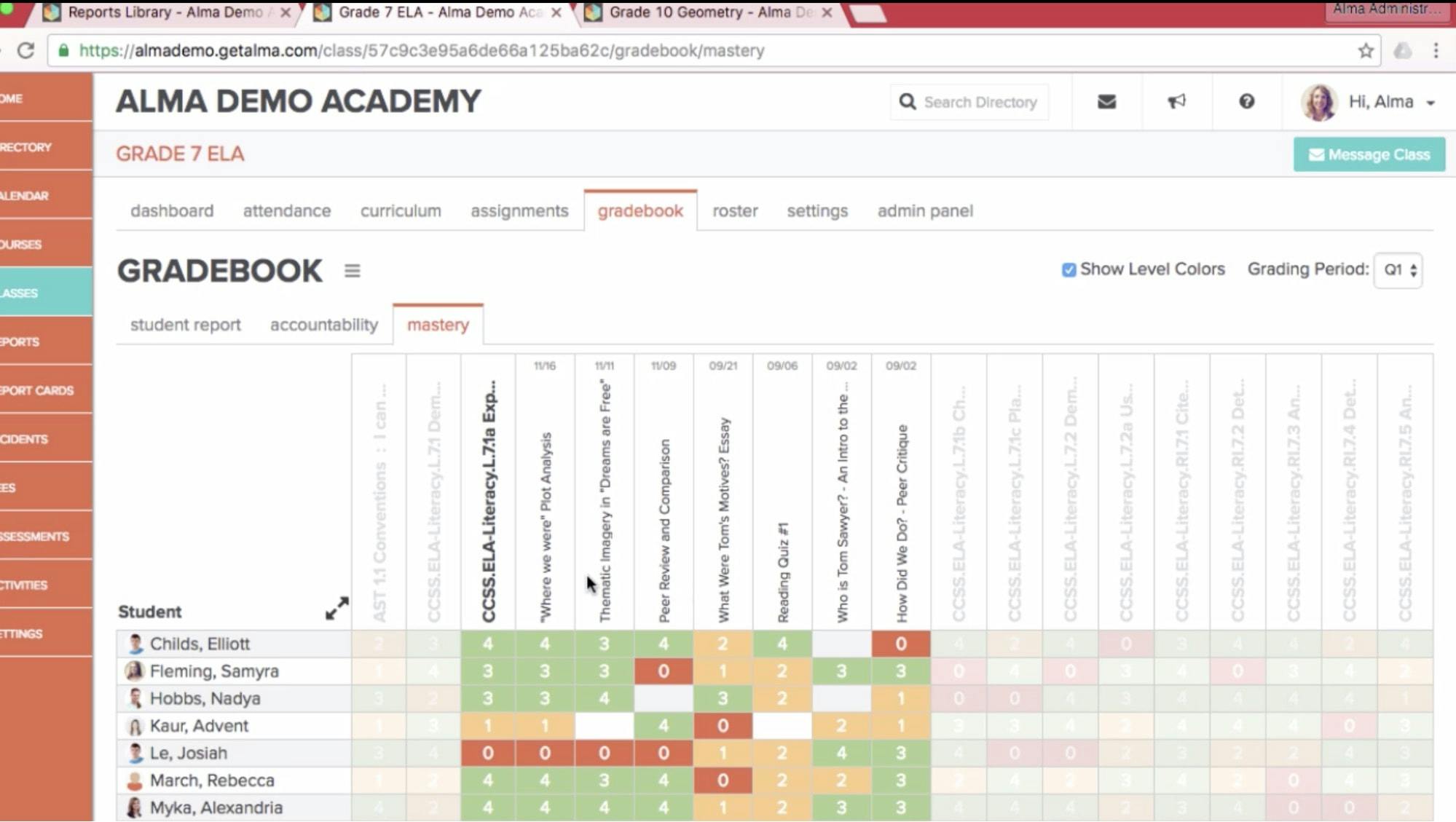 The visualization of school statistics give insights into your classrooms and can help you make data-driven decisions at your school. Statistics include things like grades for each student, attendance records, and schedules.
Alma can support entire districts or individual schools based on your needs.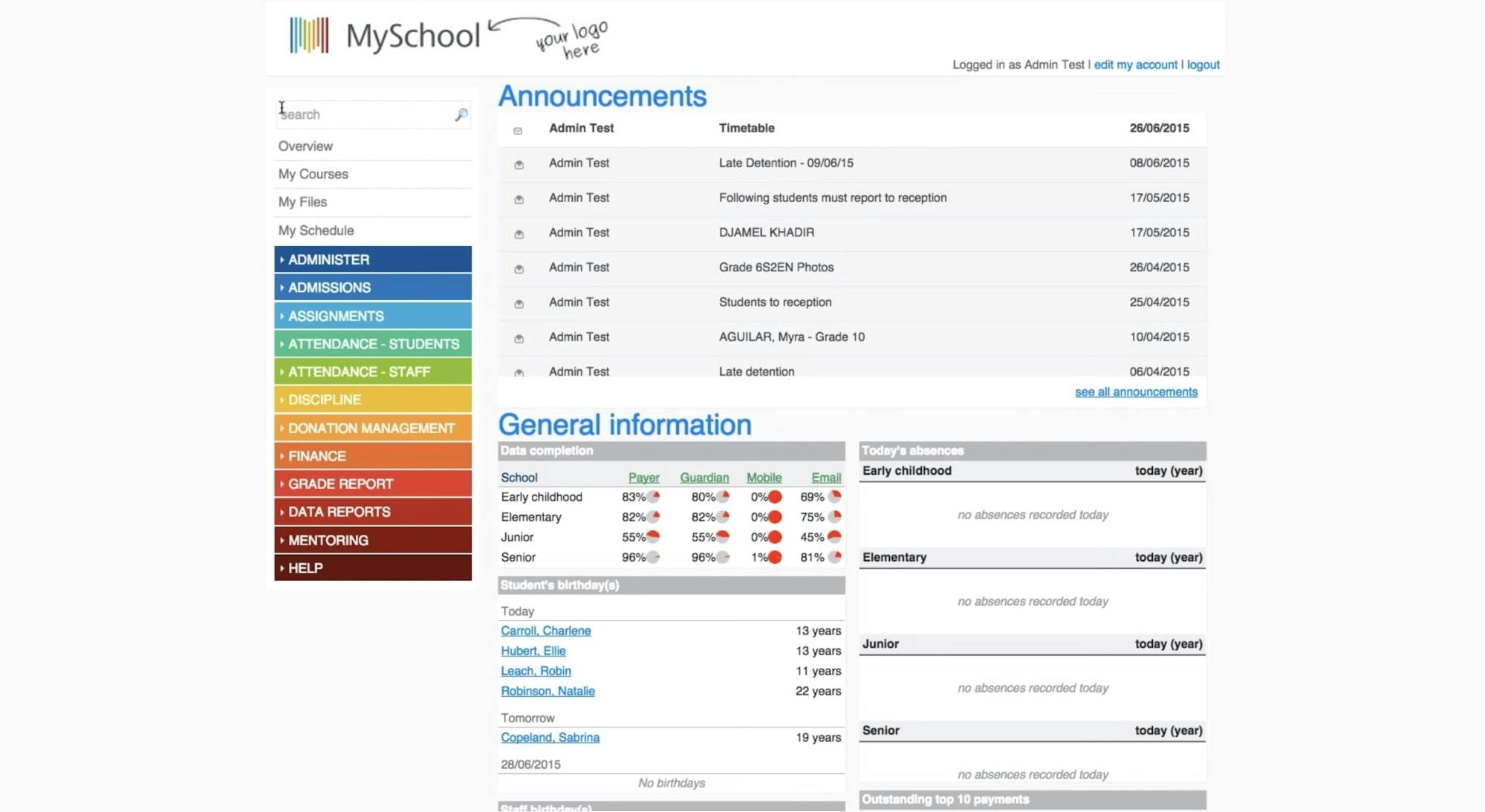 MySchool is an easy-to-use web-based platform meant to lighten your school's workload, while working in tandem with your educational process.
MySchool's super search is an administrative feature that helps you locate any information whenever you need it. Its user-friendly interface helps teachers learn the software quickly, making them more open to adopting this school admin software into their classrooms.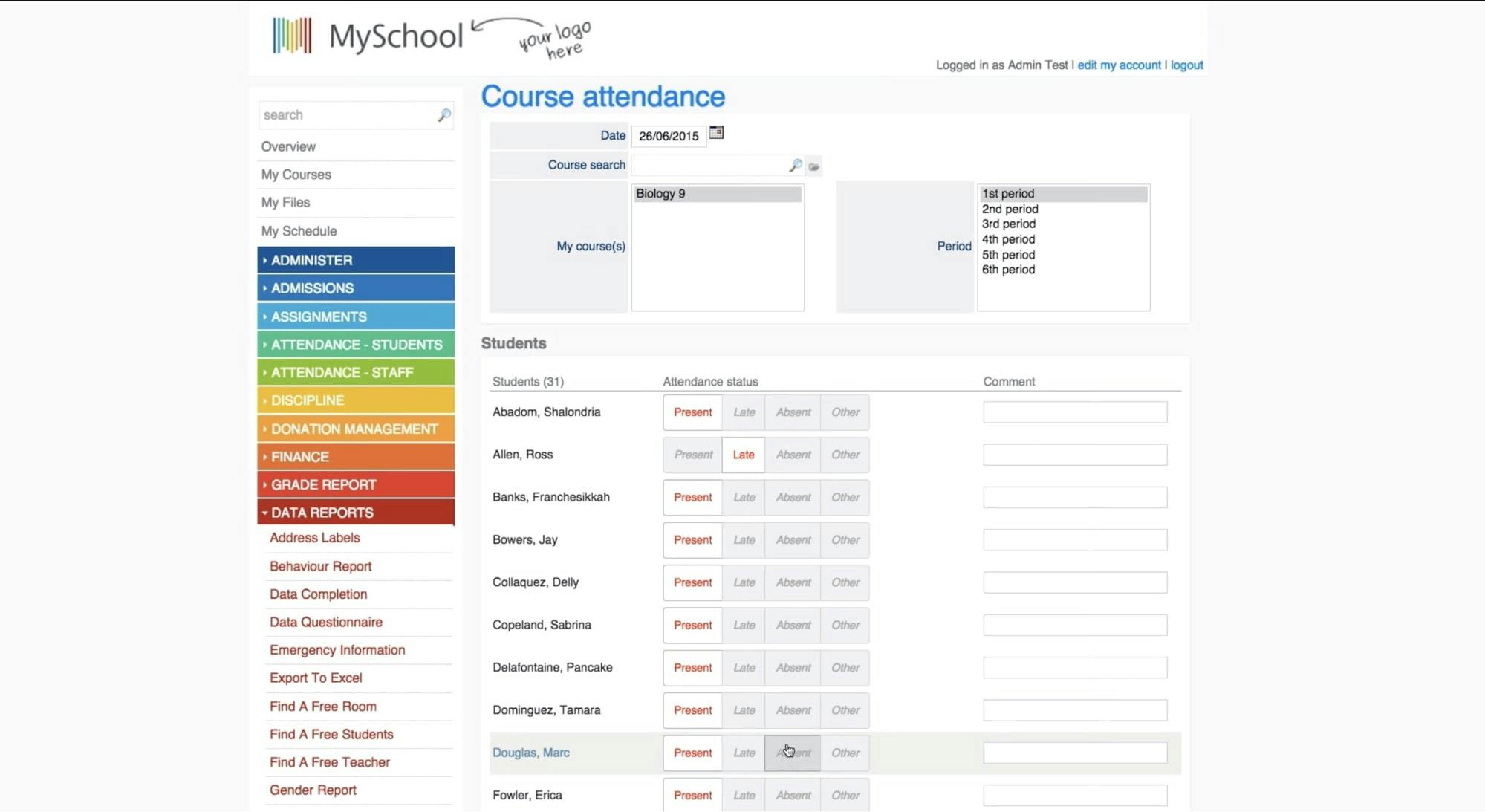 Monotonous tasks like taking student attendance can be done in an instant. Plus — the information is available for school administrators like yourself, as well as teachers, and parents.
One of MySchool's most powerful features is the grade report module. Teachers can easily submit grades, give feedback, and organize class statistics. The grade report module also comes with several time-saving features such as templates and a spell checker.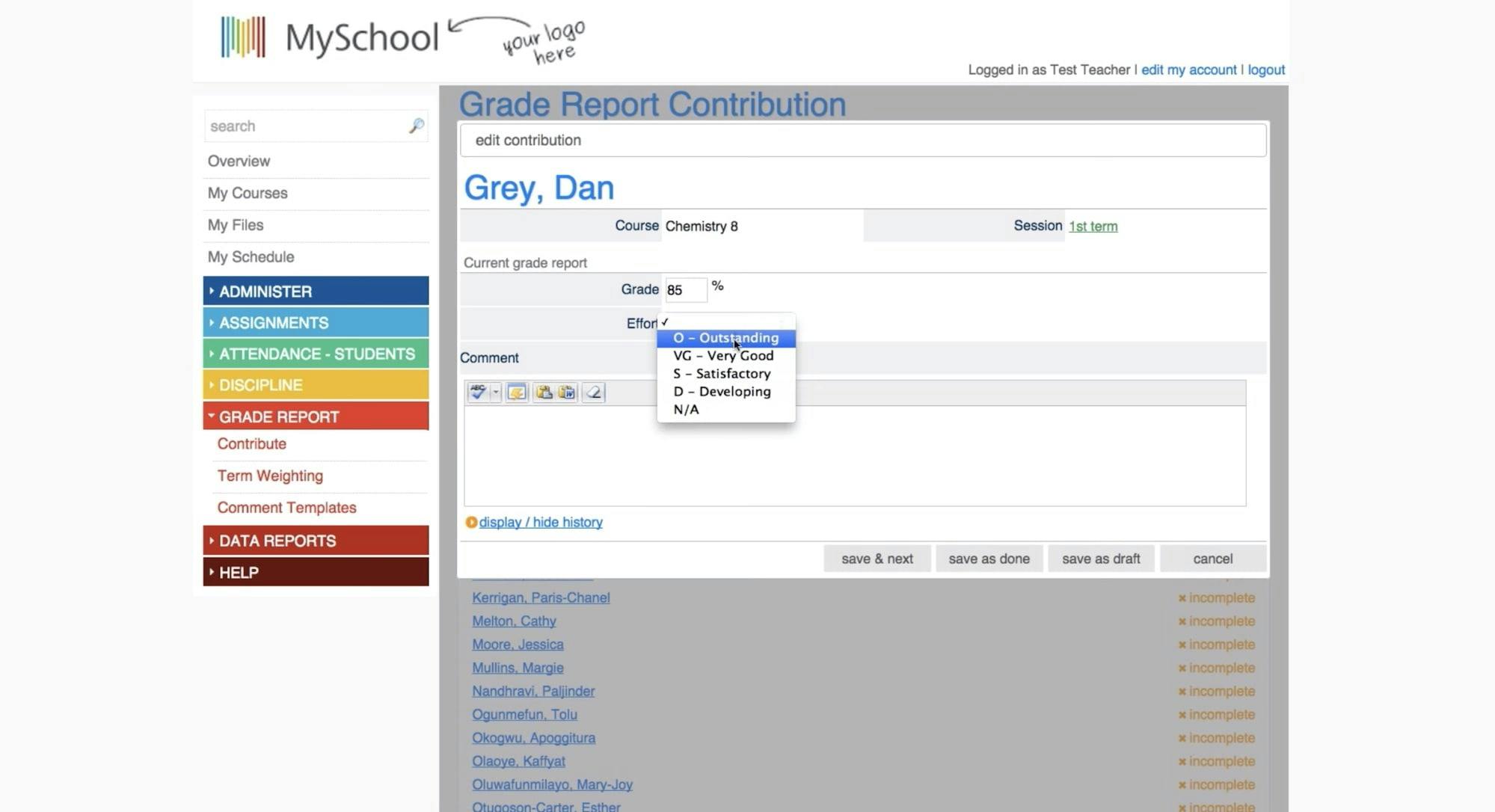 All of MySchool's features are available through yearly subscriptions ranging from $15 to $36 per student.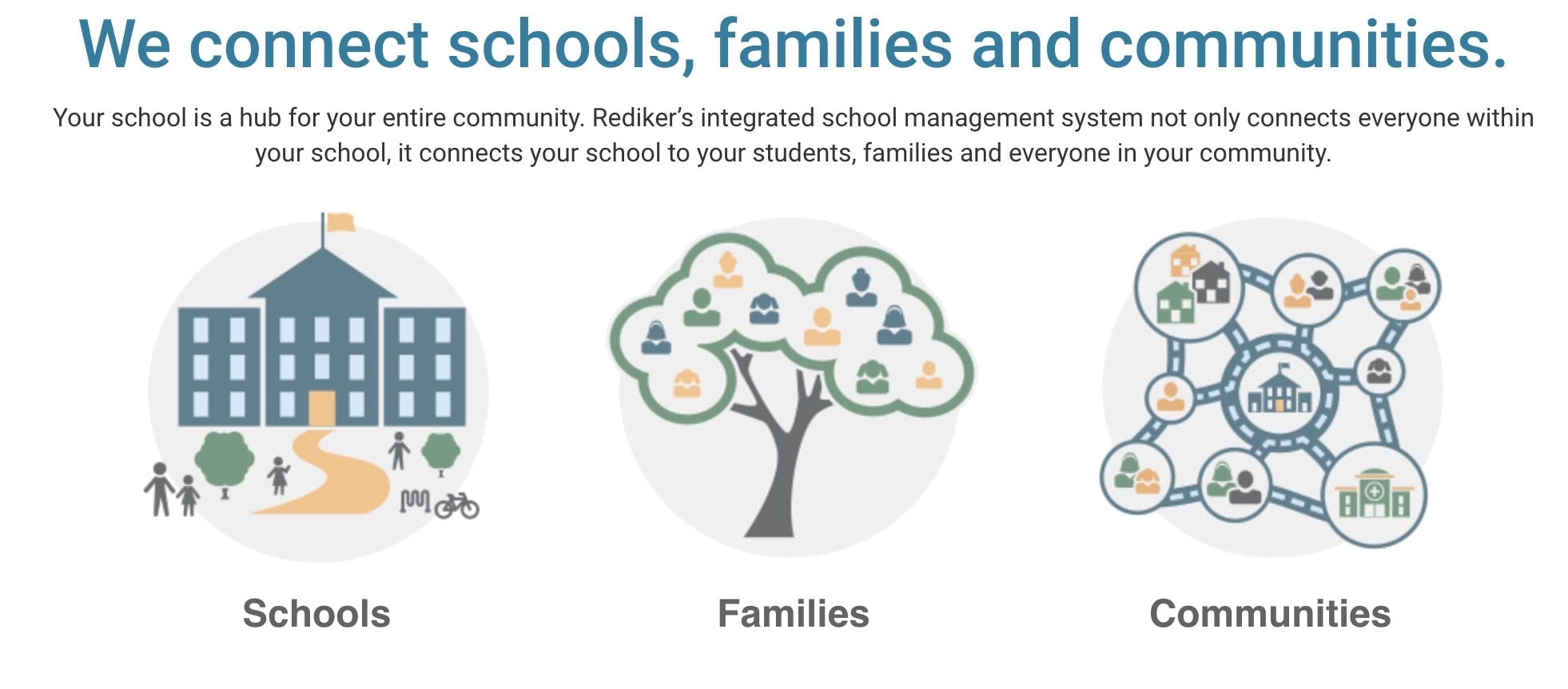 Rediker is school admin software that integrates seamlessly between schools, teachers, and families. Using their system can let you improve productivity within your school and boost efficiency.
Communication is key with Rediker. The software provides several ways to securely share information and connect schools, families, and communities. Rediker is available anywhere with mobile apps for administrators, teachers, parents, and students. Students and parents can use Rediker's apps for free!

Rediker uses several portals to make tasks easier. Teachers can use the TeacherPlus Gradebook to organize and input grades, skills, and standards for their students. Parents and students can access PlusPortals to stay updated on things like homework, assignments, and important announcements. The Admissions portal helps you bring the admissions process online with digital forms and payments.
You can track all the information shared within Rediker in real-time — instantly accessing grades, progress reports, and state reports.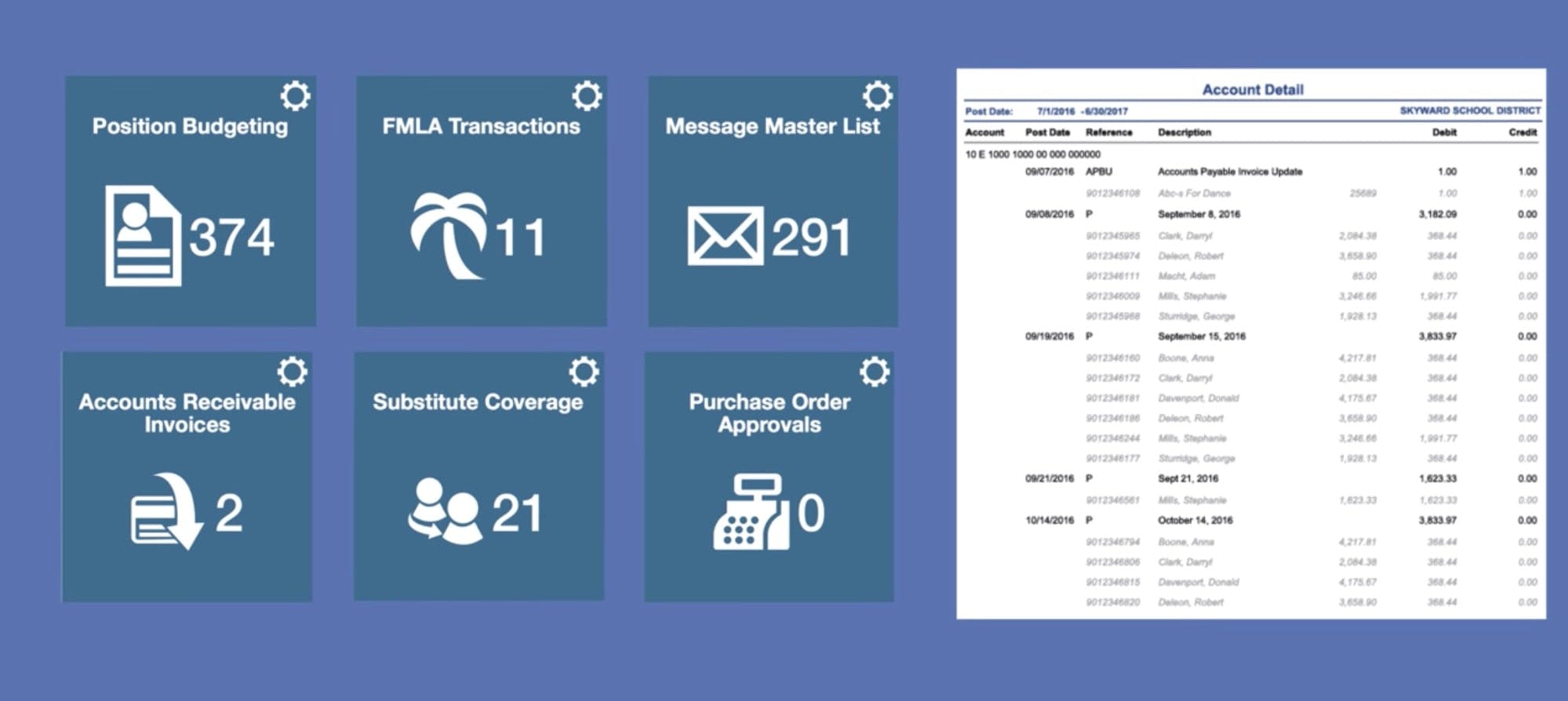 Are you looking for a better student information system?
Skyward provides several tools to make the best experience possible for every user.
As a school leader, you can use the analytics software to browse student and teacher data, and quickly make reports with the data Skyward collects. Reports are fully customizable with a number of ways to format and produce them. They can then be exported to a location of your choice.
Teachers can create grades for their class, send messages to different users, and keep track of student attendance. They also have the ability to create behavioral reports for tracking problems or rewarding good behavior.
Parents can take an active role in their kids' education and see exactly what's happening in the classroom. They can view grades for each class across different semesters and interact with teachers through the messaging feature. Parents can also keep track of attendance and see what's coming up next through their calendar.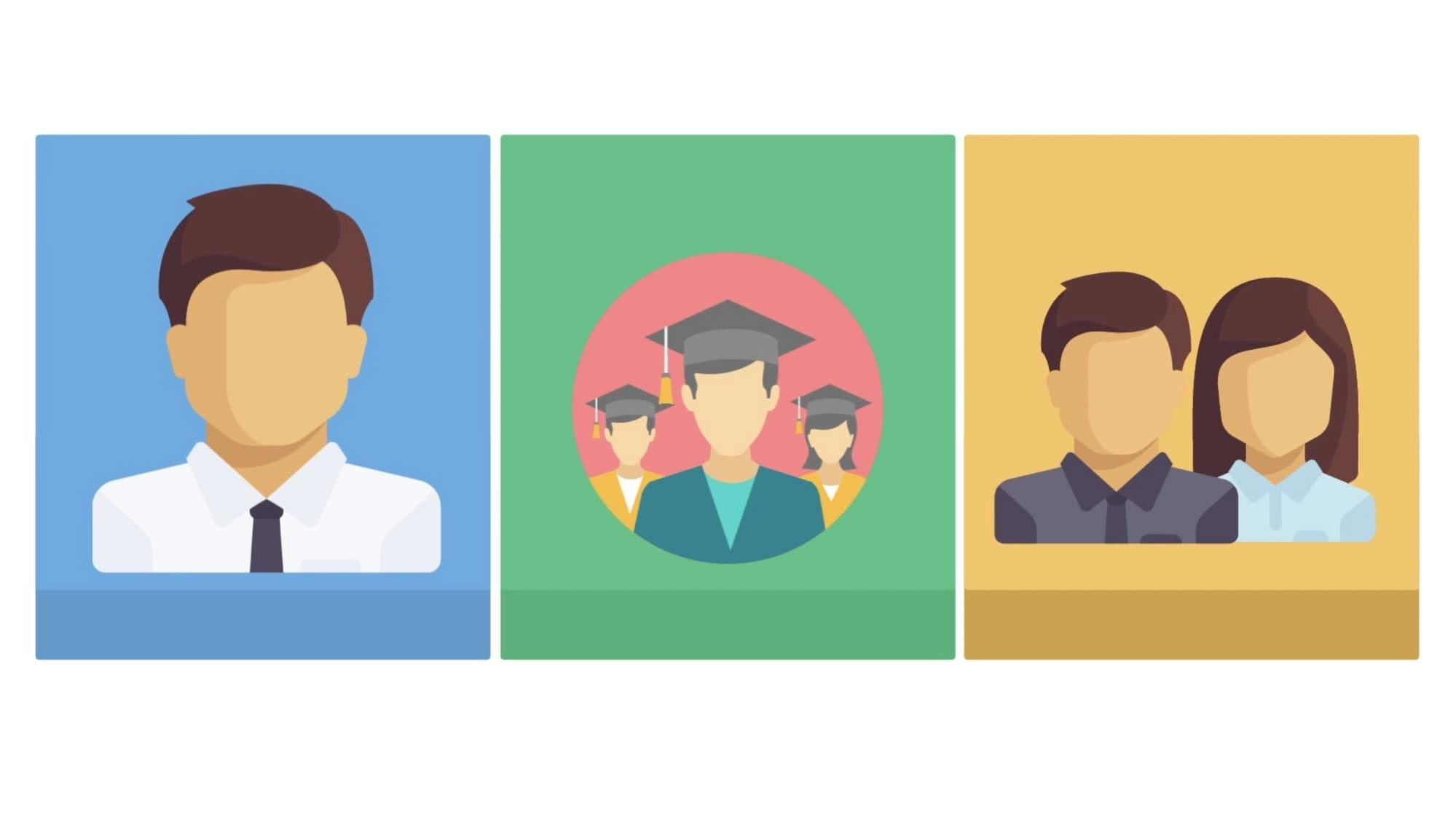 This cloud-based school admin software uses automation to reduce the number of daily tedious tasks you have. Suddenly, organizing student records, attendance records, transportation, examinations, and fee reminders no longer feels like a headache — they're all done and recorded for you.
Automation isn't the only tool Fekara provides. The software also gives you access to an abundance of school statistics about students, classes, and teachers. Fekara's analytics software makes it easy to track student and teacher performance and make data-driven decisions based on what you see.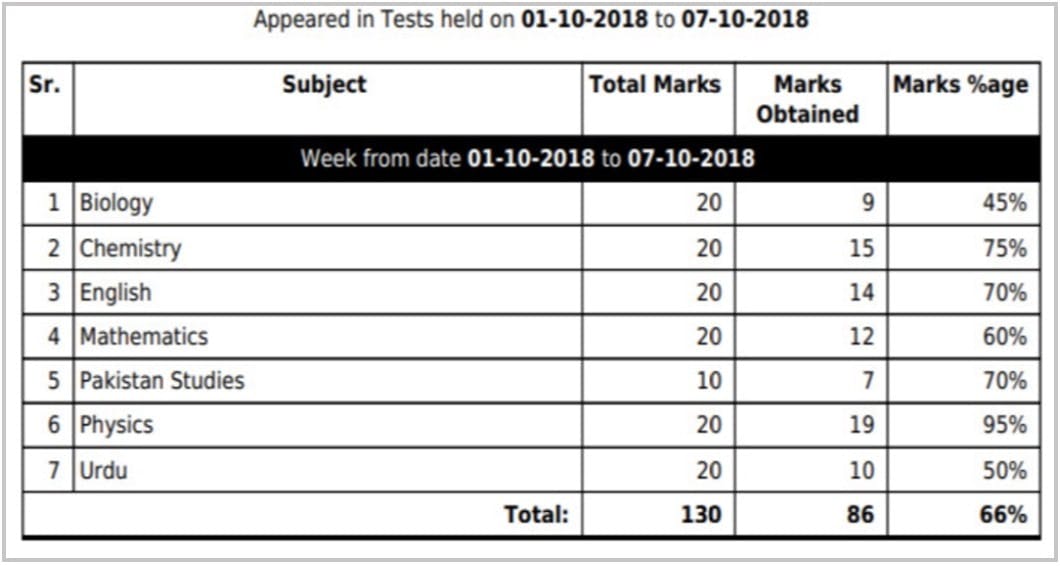 Communication between yourself, staff, and parents can be done with ease, along with sharing readily available records and data.
Fekara is free school admin software, but you can pay a monthly or yearly fee to unlock even more features and customization options.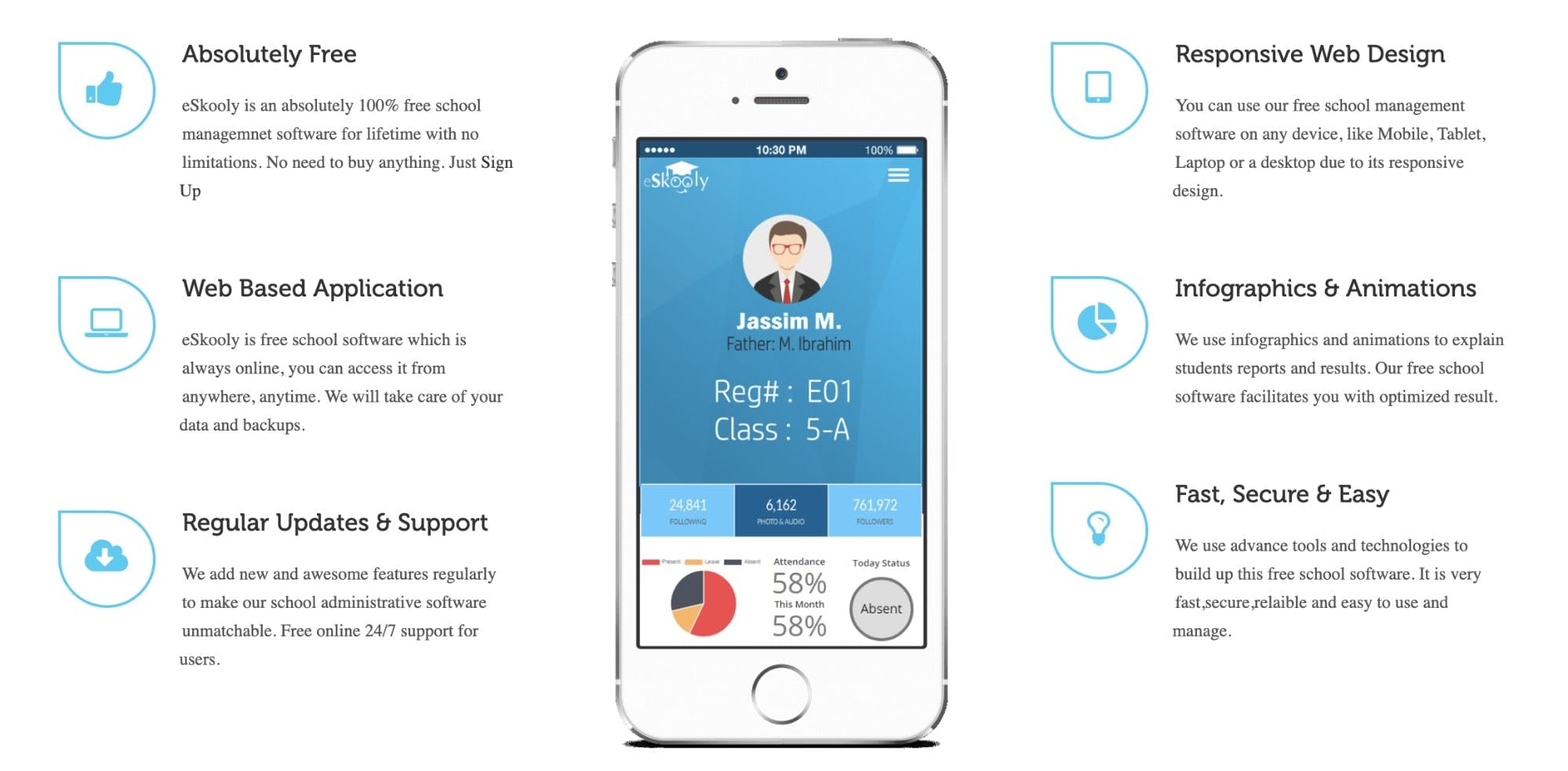 This completely free school admin software offers ways to organize, track, and analyze your school. With eSkooly you get in-depth reports presented as graphs or animations, making them easy to understand and utilize within your school.
eSkooly is completely web-based — users can access it anywhere with an internet connection. The eSkooly team takes care of all your data and backups, so you never have to worry about losing any information.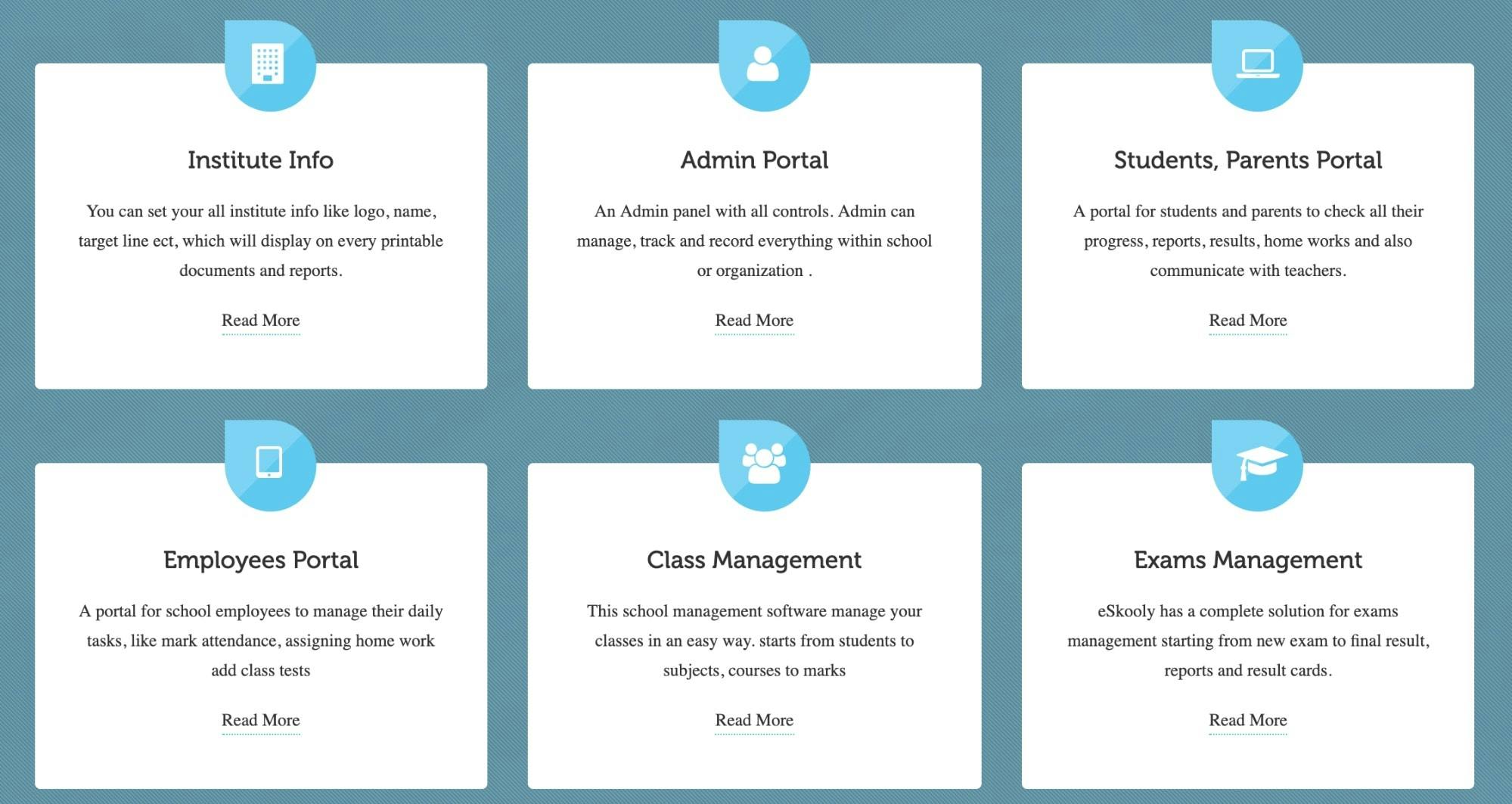 Along with advanced statistics, eSkooly provides complete class, course, and subject management. From the admin portal, you have total control over what's happening at your school. Meanwhile — teachers, parents, and students have access to their own portals with their own organizational tools.

SchoolTime is a flexible system that configures to multiple curriculums. Grading, students, classes, and testing are aligned to the curriculum of your choice so you can spend less time on administrative duties and focus on other tasks.
You can easily create classes to match your chosen curriculum and add students to them. SchoolTime keeps all organization in one place, so running a school can be simple. You can also create an examination schedule for teachers, students, and parents to ensure cohesive communication.

Intuitive dashboards give you access to in-depth reports like teacher workload analysis, attendance analysis, school stats, and student leaderboards.
SchoolTime is available for monthly payments starting at $0.50 per student per month.
Conclusion: school admin software reviews
School admin software should make your job easier and improve educational standards at your school. It'll take some time and research to find the best software for your school, and you'll need to know exactly what you're looking for.
Features you'll want to consider in your software include:
Price — Is the software free? Can your school/district afford the cost?
Features — Does this software make it easier to run your school?
Users — Who will have access to the software? Can everyone utilize it?
Statistics — Does the software record data and present it to you in a meaningful way?
Do your research, check out our suggestions, and find the perfect school admin software to use at your school!
Your teachers can use Prodigy Math Game to:
Align in-game adventures with classroom lessons
Collect insights into student progress and learning gaps
Send differentiated content and Assessments in just a few clicks

Sign up for a free teacher account today!