Written by Ashley Crowe

Build a strong foundation for STEM learning with Prodigy Math!
Learn more
The world of technology is changing fast. So much of our life revolves around new technology, and staying up to date is crucial. Tech literacy and good digital citizenship are the best ways to ensure your child is ready for the future — both in everyday life and their future career.
With the right STEM education, your child can be prepared for anything!
STEM stands for science, technology, engineering and math. But a STEM curriculum teaches far more than those individual subjects. STEM is an integrated approach to learning that helps students hone their critical thinking and problem-solving skills.
All children can have fun with STEM — from video game fans to creative artists. Help your child develop a strong foundation in STEM, boost learning and confidence, and explore new interests with the list of STEM programs below.
What are STEM programs?
STEM programs use curriculum-based activities to help your child learn STEM topics. There are a huge variety of STEM programs to choose from — from after-school learning experiences to virtual summer camps and self-paced extracurricular courses. 
Some STEM programs for kids choose to focus on a single subject, like coding or math. Others will find ways to integrate the various disciplines, showing students how STEM topics work together to drive innovation. 
The trick to finding the best STEM program for your child is to discover one that best suits their individual interests.
Why should my child do a STEM program?
STEM knowledge is important. Not only does your child need basic tech literacy to make it through their day, but they're likely to need a strong STEM education in their future careers.
STEM careers are expected to grow quickly over the next ten years in the United States, with employment numbers increasing by 10.5% in STEM careers (compared to a 7.5% change in non-STEM careers). Even more motivating, the average median annual wage in a STEM career is more than double the average wage outside of STEM — over $95,000 USD compared to just over $40,000.
But even if your child has zero interest in a STEM career, the skills they learn in a science or math program are always valuable. STEM helps promote advanced problem-solving skills — teaching students to look at all sides of a problem to uncover the best solution. STEM also encourages teamwork among students as they collaborate to tackle real-world issues. These skills easily carry into future careers of all kinds, setting your child up for success no matter what their goals are.
Your child's early exposure to STEM topics can increase their understanding, stoke their interests and set them up for an exciting career.
How do I get my child into STEM?
The best way to get your child interested in STEM is to discover their current interests. Do they love playing video games? They can help create them! If they enjoy art, help them discover the important role design plays in innovation. Have a little builder on your hands? Encourage them to build their own Lego or wooden block creations.
If your child is really into a topic, find ways to explore it more fully. Incorporate a little STEM into your conversations or lessons, so they can begin to see just how useful science and math can be. It's not all books and worksheets — it's the building blocks of discovery, and that's cool!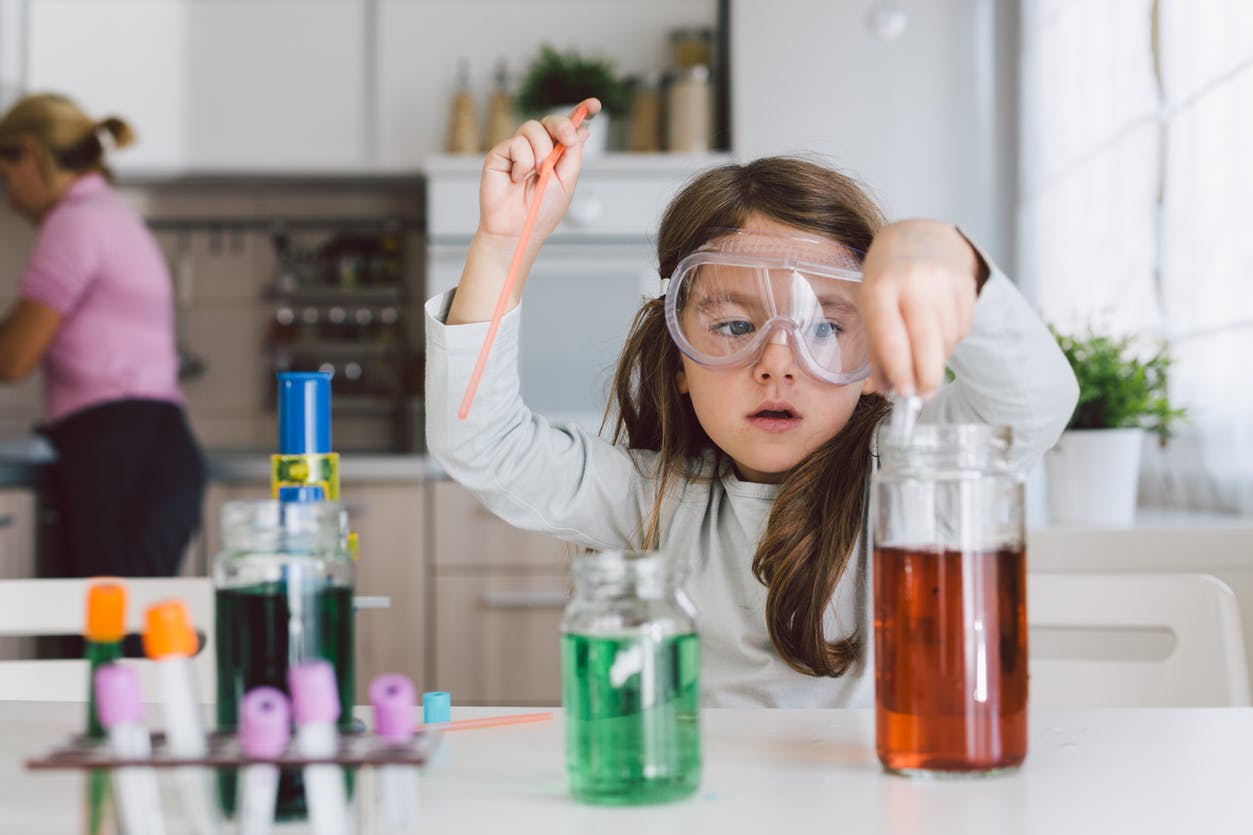 Top STEM programs for kids
If you're ready to find a STEM program for your child, explore this list of fun learning experiences. From online-only programs to homeschooling kits and summer camps, you're sure to find a perfect match for your child.
5 Online STEM programs for kids
Whether students are learning in the classroom or at home, these online STEM programs are great options for bringing more STEM to their day.
Best for: 1st-8th grade.
If you're looking to boost your child's math learning, try Prodigy Math! 
This fun online math game combines video game-style play with standards-aligned math practice. It meets your child at their current math level, helping them grow at a pace that's right for them.
Math is the foundation of STEM learning. And Prodigy Math can be a fun, engaging way to help your child cement their skills and increase their confidence in math. With your free parent account, you'll get access to instant reports and helpful tools, so you can support your child as they learn independently!
Learn more about Prodigy Math
Best for: K-12th grade.
Your child's favorite toy can be a great way to explore STEM! If your kiddo already loves building with Legos, explore the programs offered by Bricks 4 Kidz.
This program provides online classes, camps, after-school activities and even in-school programs in coding and robotics. Check out their website and find a location near you to get started.
Best for: 3rd-12th grade.
Today, women are still vastly underrepresented in STEM careers. Even though girls match their male peers in science and math achievement, they make up only 28% of the current STEM workforce.
Organizations like Girls Who Code are aiming to close the STEM gender gap. Girls Who Code offers a wide variety of free, at-home or classroom activities to give girls the encouragement they need to pursue STEM topics. Check out their website to find loads of fun coding and activities and helpful instruction. 
Best for: 2nd-12th grade.
Create and Learn is an online STEM program designed just for kids. It offers live, small group classes or 1:1 tutoring options in a variety of coding and robotics fields. Your child can learn Scratch or Python — or even try creating their own Roblox mini-game!
This program caters to all levels, with classes designed for beginner, intermediate and more advanced coders. Before signing up and choosing a paid learning path, sign up for one of the program's free classes to see if it's a good fit for your child.
Best for: K-12th grade.
Diversity is often lacking in computer science workplaces, but organizations like Code.org are looking to change that. This free program offers online courses and activities for home and school use, helping underrepresented populations get a strong start in STEM.
Find a full lineup of coding activities — from mini, one-hour lessons to full courses covering all the basics of computer science. Explore the website to see its complete catalog of courses, designed to get kids learning.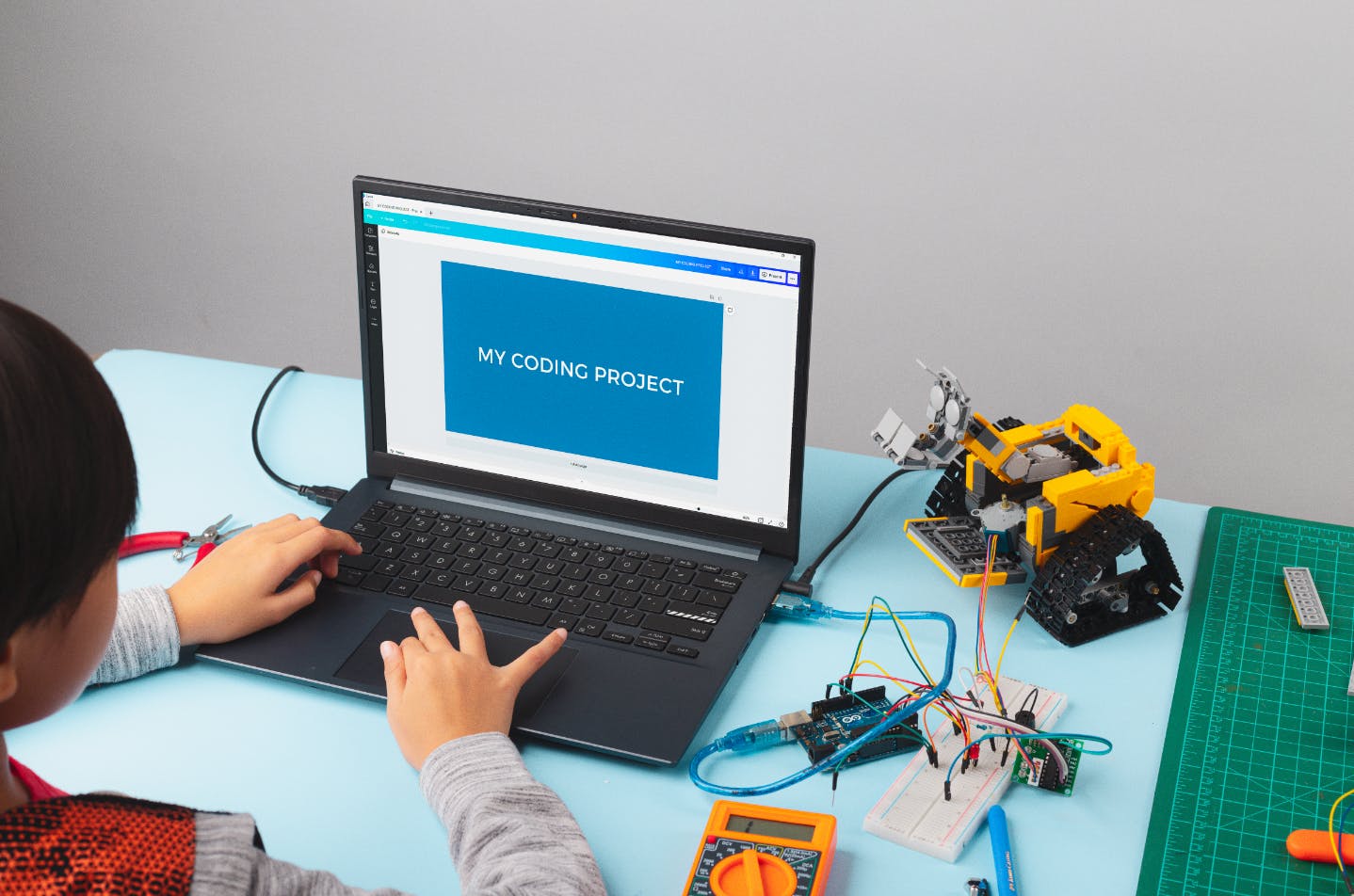 4 Homeschool STEM programs for kids 
Homeschooling science and math topics can feel daunting, especially if you struggled with these subjects in school yourself. But don't worry — there are plenty of great programs to help your child learn math, coding, science and engineering. Try one out, then have a blast learning with your child!
If you're struggling to find a homeschool math curriculum that fits, ditch the stress and try Prodigy! Prodigy's Math game is a great, free resource for math learning your child can actually have fun with. They'll explore an exciting fantasy world, practicing math as they adventure.
Prodigy's game is designed to grow with your child, so you can rest easy knowing they're working at the level that's best for them. And with the free parent account, you can easily keep track of their learning.
Learn how to homeschool with Prodigy in three easy steps. 
If you're looking for a self-paced coding curriculum, CodaKid is full of options. Your child can sign up for a course on Minecraft or Roblox coding. Or, they can try out Scratch or Python, following along with classes at their own pace.
Try CodaKid's platform free for 14 days (heads-up — you do have to share all your info and provide a credit card to sign-up for the trial). Then, choose between their $25 USD per month plan or their yearly plan for $199 USD annually.
If you're looking for a full K-12 STEM curriculum, check out Cubit's upcoming homeschool kits. This hands-on program includes all the mechanical parts needed to work through the curriculum, plus access to teaching guides and its coding platform to complete the included activities.
The projects are interdisciplinary and divided by grade level, with beginner and more advanced options to choose from for each lesson. If you want one STEM kit you can use for years, Cubit is an excellent choice.
You don't need screens to give your child a start in STEM. With KiwiCo's STEM boxes, your child can work through art and engineering challenges, building and creating with the included activities.
KiwiCo offers a variety of boxes for all different ages. Explore its subscriptions and receive a new box every month, or shop the store to find an individual box that perfectly compliments this month's unit study. It's a great way to supplement your homeschool curriculum with hands-on projects.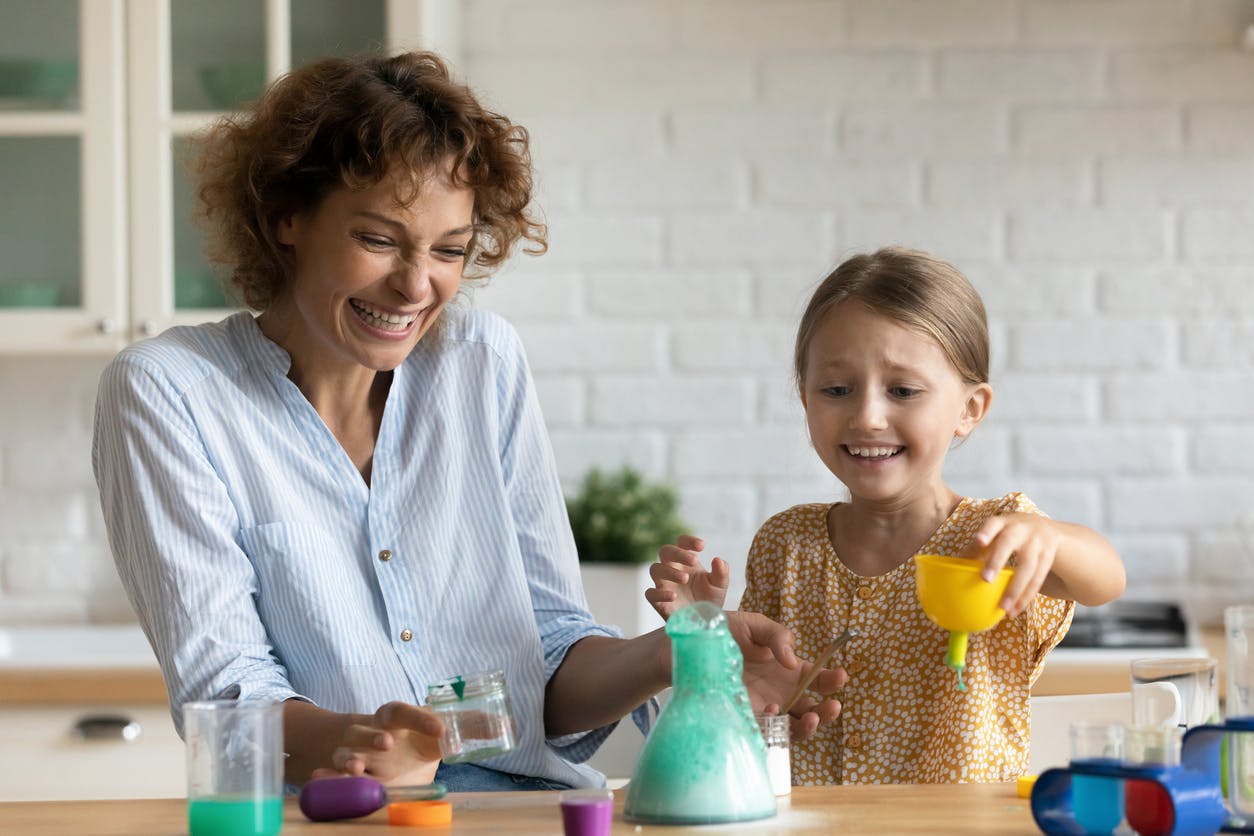 STEM summer camps for kids
Want to add a little extra science and math to your child's summer? Enroll them in a STEM-themed summer camp. These camps are full of hands-on learning fun while providing a great way to meet other kids with similar interests.
Search your local area for summer camps your child might enjoy. To find a STEM camp, look for ones focused on the following topics:
Coding
Robotics and AI 
Legos and building
Space and astronomy
Even a more classic, nature-based summer camp can be great for younger kids wanting to get out and explore. Ask around or try a quick Google search to find a STEM camp in your area that's perfect for your child.
There are a few popular summer camp options offered nationwide. Check your local area for a Bricks 4 Kidz or iD Tech location to give these programs a try, or check out one of your local program options to keep your child learning and having fun all summer.
"Prodigy is a great way to get kids who don't like math into math."
See how it works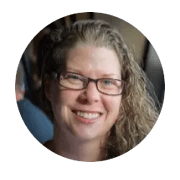 After-school STEM programs for kids
Many schools offer a diverse range of after-school programs kids can enjoy, from art classes to STEM. If your child is ready to explore computer science, see if their school offers coding or robotics programs outside of normal hours. 
Many local STEM camps also offer after-school electives and programs. If your child enjoyed their summer camp, keep up the learning with a hands-on after-school program offered by the same team.
Is your child's school lacking after-school STEM options? Talk to a school administrator about your interest in a science, math or computer program. Share great local options, or even offer to come in and conduct some simple kitchen-science style experiments yourself. 
Even just a quick demonstration using free resources (like Science Bob) can be a fun way to get kids excited about science. And once the interest is there, you can work on building a more robust STEM program for your community.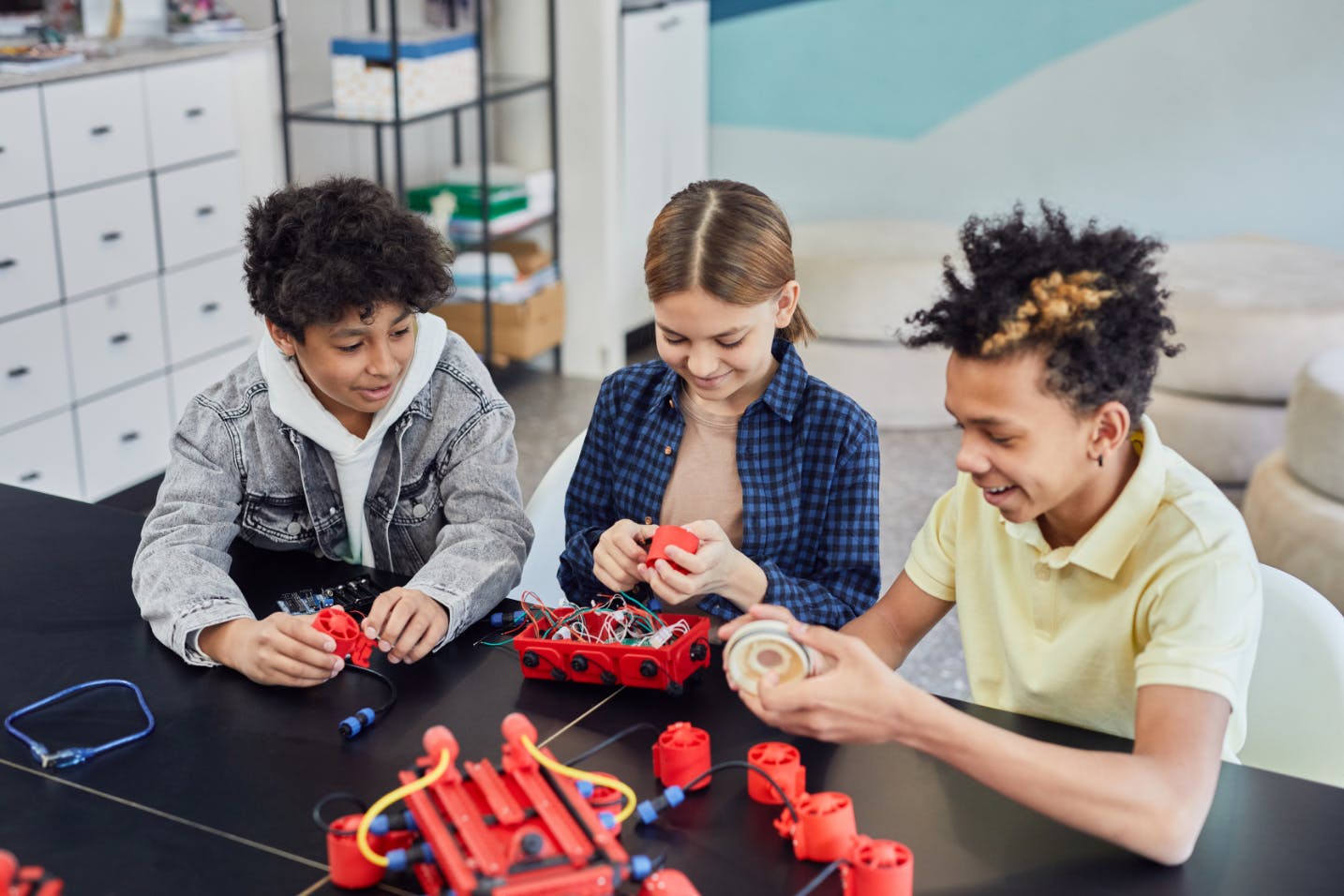 Other ways to get involved in STEM
STEM really is all around. We interact with computers every day. So even if your child doesn't participate in an online or in-person program, they can still learn the basics of tech literacy and gain an appreciation of STEM in their everyday life.
If you want to bring more science learning home, plan a weekend to create a few of your own science experiments. From slime to "elephant toothpaste," kids can have a great time conducting simple chemistry experiments. 
And don't forget about your nearby museums, zoos or aquariums! These family field trip locations are full of hands-on activities and learning to help introduce your child to the exciting world of science. P.S. If you don't have time for in-person trips, try a virtual option!
Above all else, give your child time to play and explore. Whether they're building with Legos or playing video games, there's plenty of STEM learning to be discovered. Solving puzzles and working through problems through play can help build the skills needed to succeed in STEM.
To help your child start growing their tech literacy and STEM confidence, start with boosting their math learning! Math is the language of science. Once your child tackles their math learning, they'll open doors to all other areas of STEM. 
Start building a strong STEM foundation with Prodigy today!
Learn more about Prodigy