9 Summative Assessment Examples to Try This School Year
All Posts

When gauging student learning, two approaches likely come to mind: a formative or summative assessment.
Fortunately, feeling pressure to choose one or the other isn't necessary. These two types of learning assessment actually serve different and necessary purposes. 
Definitions: What's the difference between formative and summative assessment?
Formative assessment occurs regularly throughout a unit, chapter, or term to help track not only how student learning is improving, but how your teaching can, too.
According to a WestEd article, teachers love using various formative assessments because they help meet students' individual learning needs and foster an environment for ongoing feedback.
Take one-minute papers, for example. Giving your students a solo writing task about today's lesson can help you see how well students understand new content.
Catching these struggles or learning gaps immediately is better than finding out during a summative assessment.
Such an assessment could include:
In-lesson polls
Partner quizzes
Self-evaluations
Ed-tech games
One-minute papers
Visuals (e.g., diagrams, charts or maps) to demonstrate learning
Exit tickets
So, what is a summative assessment?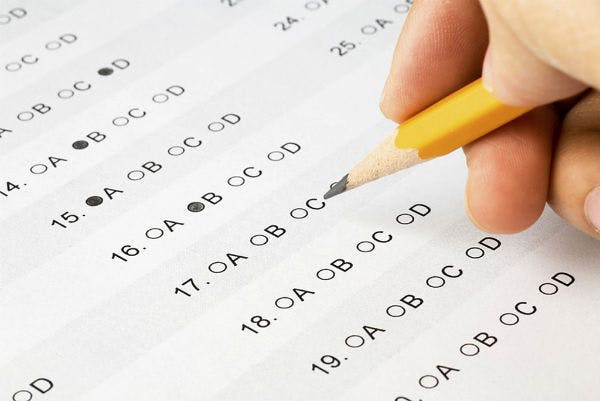 Credit: Alberto G.
It occurs at the end of a unit, chapter, or term and is most commonly associated with final projects, standardized tests, or district benchmarks.
Typically heavily weighted and graded, it evaluates what a student has learned and how much they understand.
Examples of summative assessment include:
End-of-unit or -chapter tests
Final projects or portfolios
Achievement tests
Standardized tests
Teachers and administrators use the final result to assess student progress, and to evaluate schools and districts. For teachers, this could mean changing how you teach a certain unit or chapter. For administrators, this data could help clarify which programs (if any) require tweaking or removal.
Formative vs summative assessment
While we just defined the two, there are five key differences between formative and summative assessments requiring a more in-depth explanation.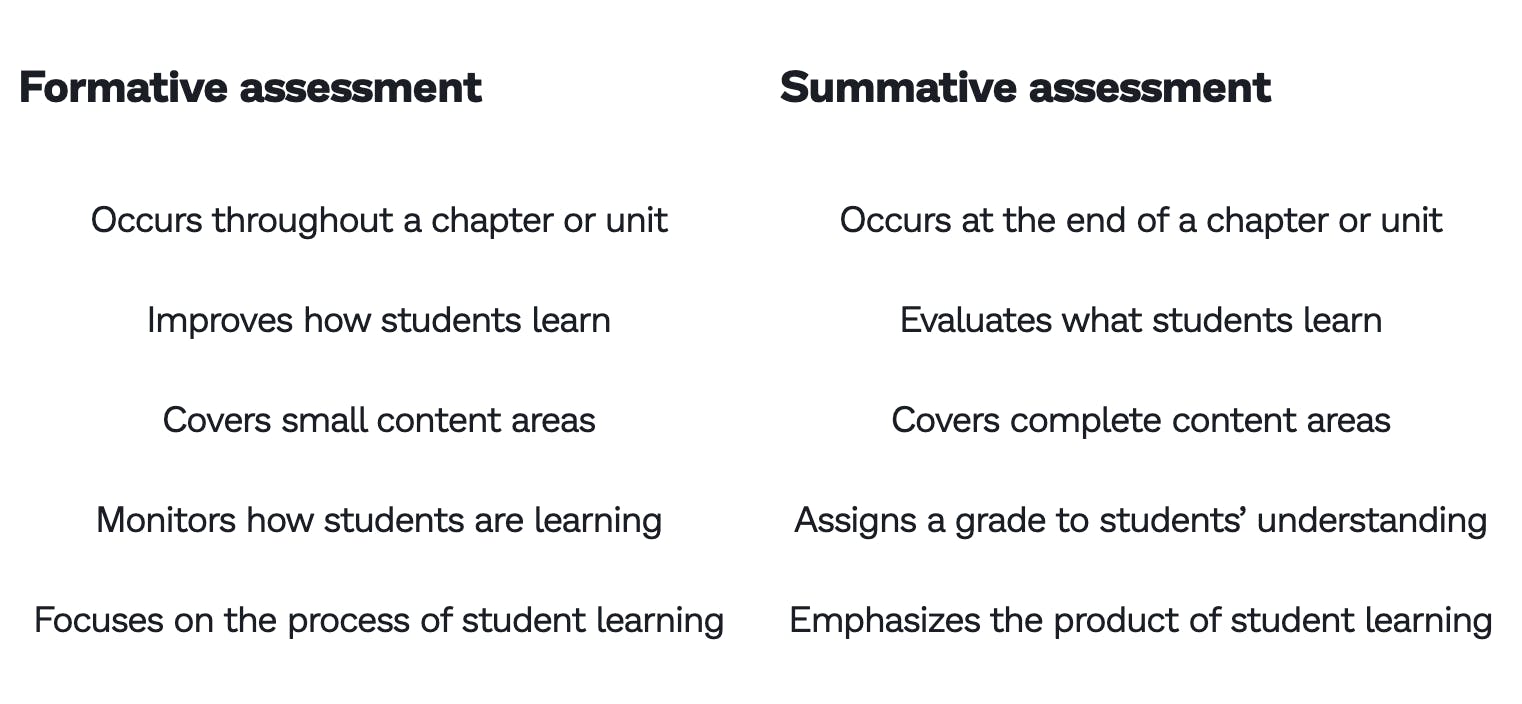 During vs after
Teachers use formative assessment at many points during a unit or chapter to help guide student learning.
Summative assessment comes in after completing a content area to gauge student understanding.
Improving vs evaluating
If anyone knows how much the learning process is a constant work in progress, it's you! This is why formative assessment is so helpful — it won't always guarantee students understand concepts, but it will improve how they learn.
Summative assessment, on the other hand, simply evaluates what they've learned. In her book, Balanced Assessment: From Formative to Summative, renowned educator Kay Burke writes, "The only feedback comes in the form of a letter grade, percentage grade, pass/fail grade, or label such as 'exceeds standards' or 'needs improvement.'"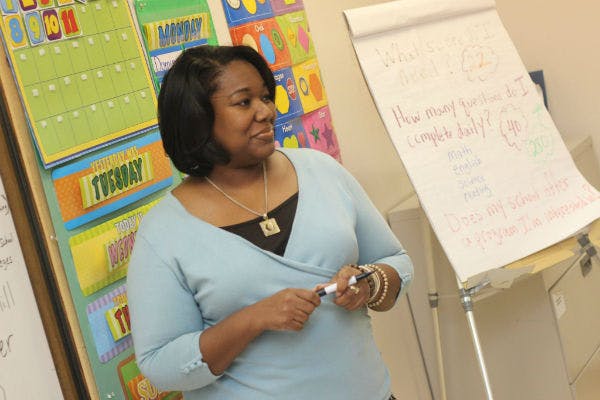 Little vs large
Let's say chapter one in the math textbook has three subchapters (i.e., 1.1, 1.2 and 1.3). A teacher conducting formative assessments will assign mini tasks or assignments throughout each individual content area.
Whereas, if you'd like an idea of how your class understood the complete chapter, you'd give them a test covering a large content area including all three parts.
Monitoring vs grading
Formative assessment is extremely effective as a means to monitor individual students' learning styles. It helps catch problems early, giving you more time to address and adapt to different problem areas.
Summative assessments are used to evaluate and grade students' overall understanding of what you've taught. Think report card comments: did students achieve the learning goal(s) you set for them or not?
Process vs product
"It's not about the destination; it's about the journey"? This age-old saying sums up formative and summative assessments fairly accurately.
The former focuses on the process of student learning. You'll use it to identify areas of strength and weakness among your students — and to make necessary changes to accommodate their learning needs.
The latter emphasizes the product of student learning. To discover the product's "value", you can ask yourself questions, such as: At the end of an instructional unit, did the student's grade exceed the class standard, or pass according to a district's benchmark?
In other words, formative methods are an assessment for learning whereas summative ones are an assessment of learning.
Now that you've got a more thorough understanding of these evaluations, let's dive into the love-hate relationship teachers like yourself may have with summative assessments.
Perceived disadvantages of summative assessment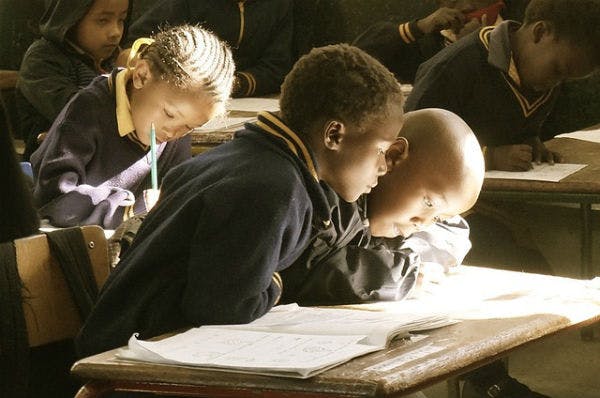 The pros are plenty. However, before getting to that list, let's outline some of its perceived cons. Summative assessment may:
1) Offer minimal room for creativity
Rigid and strict assignments or tests can lead to a regurgitation of information. Some students may be able to rewrite facts from one page to another, but others need to understand the "why" before giving an answer.
2) Not accurately reflect learning
"Teaching to the test" refers to educators who dedicate more time teaching lessons that will be emphasized on district-specific tests.
A survey conducted by Harvard's Carnegie-Knight Task Force on the Future of Journalism asked teachers whether or not "preparing students to pass mandated standardized tests" affects their teaching.
A significant 60% said it either "dictates most of" or "substantially affects" their teaching. While this can result in higher scores, curriculum distortion can prevent students from learning other foundational subject areas.
3) Ignore (and miss) timely learning needs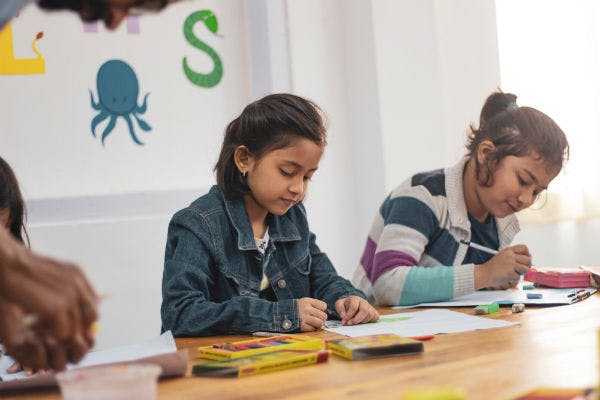 Because summative assessment occurs at the end of units or terms, teachers can fail to identify and remedy students' knowledge gaps or misconceptions as they arise.
Unfortunately, by this point, there's often little or no time to rectify a student's mark, which can affect them in subsequent units or grades.
4) Result in a lack of motivation
The University of London's Evidence for Policy and Practice conducted a 19-study systematic review of the impact summative assessment and tests have on students' motivation for learning.
Contrary to popular belief, researchers found a correlation between students who scored poorly on national curriculum tests and experienced lower self-esteem, and an unwillingness to put more effort into future test prep. Beforehand, interestingly, "there was no correlation between self-esteem and achievement."
Repeated practice tests reinforce the low self-image of the lower-achieving students… When test scores are a source or pride and the community, pressure is brought to bear on the school for high scores.
Similarly, parents bring pressure on their children when the result has consequences for attendance at high social status schools. For many students, this increases their anxiety, even though they recognize their parents as being supportive.
5) Be inauthentic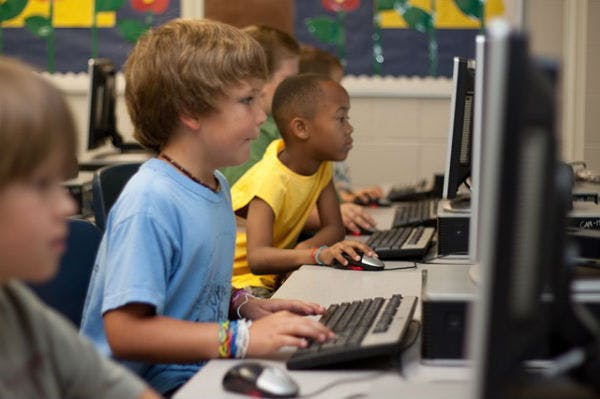 Summative assessment has received criticism for its perceived inaccuracy in providing a full and balanced measure of student learning.
Consider this, for example: Your student, who's a hands-on, auditory learner, has a math test today. It comes in a traditional paper format as well as a computer program format, which reads the questions aloud for students.
Chances are the student will opt for the latter test format. What's more, this student's test results will likely be higher and more accurate.
The reality is that curricula — let alone standardized tests — typically don't allow for this kind of accommodation. This is the exact reason educators and advocates such as Chuck Hitchcock, Anne Meyer, David Rose, and Richard Jackson believe:
Curriculum matters and 'fixing' the one-size-fits-all, inflexible curriculum will occupy both special and general educators well into the future… Students with diverse learning needs are not 'the problem'; barriers in the curriculum itself are the root of the difficulty.
6) Be biased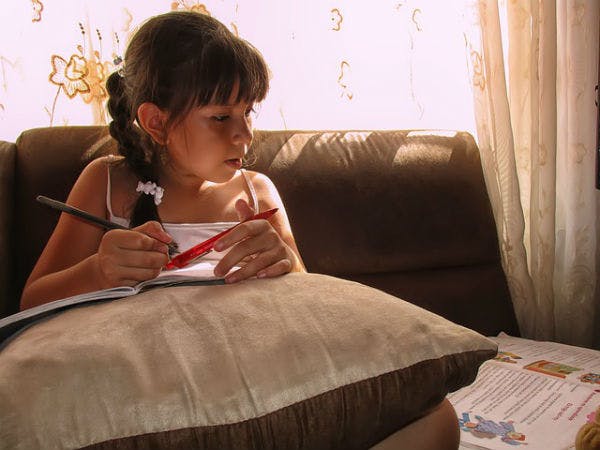 Depending on a school district's demographic, summative assessment — including standardized tests — can present biases if a group of students is unfairly graded based on their race, ethnicity, religion, gender, or social class.
In his presentation at Kansas State University, emeritus professor in the UCLA Graduate School of Education and Information Studies, Dr. W. James Popham, explained summative assessment bias:
This doesn't necessarily mean that if minority students are outperformed on a summative test by majority students that the test is biased against that minority. It may instead indicate that the minority students have not been provided with the appropriate instruction…
An example of content bias against girls would be one in which students are asked to compare the weights of several objects, including a football. Since girls are less likely to have handled a football, they might find the item more difficult than boys, even though they have mastered the concept measured by the item.
Importance and benefits of summative assessment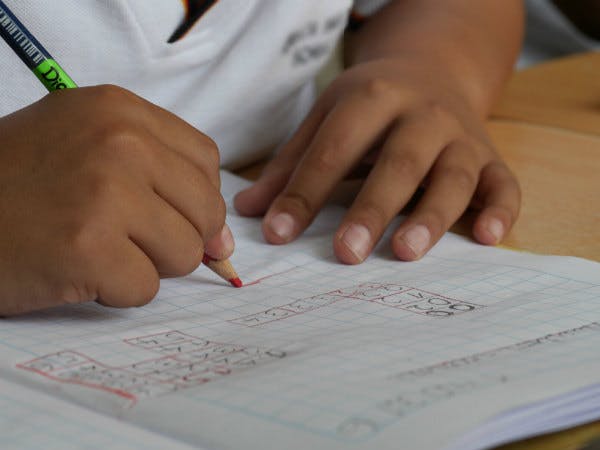 Overall, these are valid points raised against summative assessment. However, it does offer fantastic benefits for teachers and students alike!
Summative assessment can:
1) Motivate students to study and pay closer attention
Although we mentioned lack of motivation above, this isn't true for every student. In fact, you've probably encountered numerous students for whom summative assessments are an incredible source of motivation to put more effort into their studies.
In May 2017, the College Board released a statement about whether coaching truly boosts test scores:
Data shows studying for the SAT for 20 hours on free Official SAT Practice on Khan Academy is associated with an average score gain of 115 points, nearly double the average score gain compared to students who don't use Khan Academy. Out of nearly 250,000 test-takers studied, more than 16,000 gained 200 points or more between the PSAT/NMSQT and SAT…
In addition to the 115-point average score increase associated with 20 hours of practice, shorter practice periods also correlate with meaningful score gains. For example, 6 to 8 hours of practice on Official SAT Practice is associated with an average 90-point increase.
2) Allow students to apply what they've learned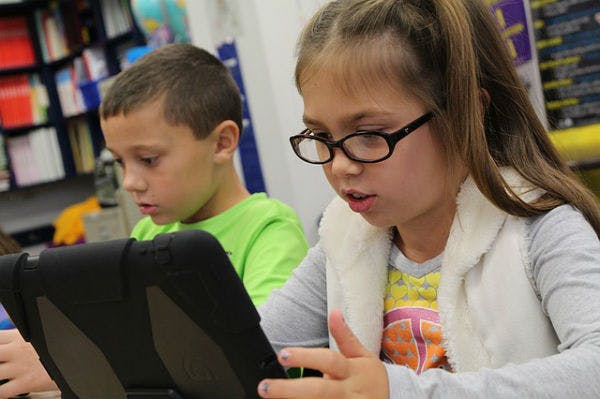 It's one thing to memorize multiplication tables (which is a good skill), but another to apply those skills in math word problems or real-world examples.
Summative assessments — excluding, for example, multiple choice tests — help you see which students can retain and apply what they've learned.
3) Help identify gaps in student learning
Before moving on to a new unit, it's vital to make sure students are keeping up. Naturally, some will be ahead while others will lag behind. In either case, giving them a summative assessment will provide you with a general overview of where your class stands as a whole.
Let's say your class just wrote a test on multiplication and division. If all students scored high on multiplication but one quarter of students scored low on division, you'll know to focus more on teaching division to those students moving forward.
4) Help identify possible teaching gaps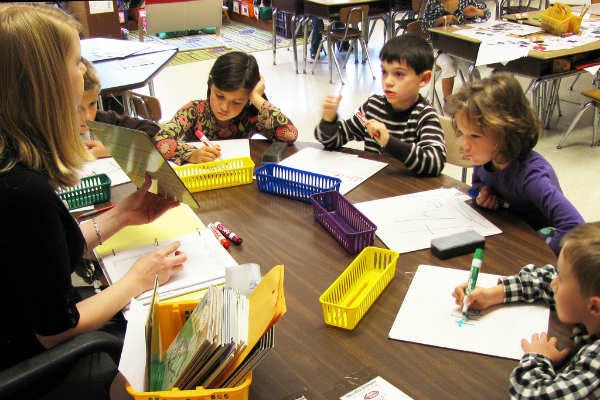 Credit: woodleywonderworks
In addition to identifying student learning gaps, summative assessment can help target where your teaching style or lesson plans may have missed the mark.
Have you ever been grading tests before, to your horror, realizing almost none of your students hit the benchmark you hoped for? When this happens, the low grades are not necessarily related to study time.
For example, you may need to consider:
Incorporating more visual components
Including/excluding word problems
Innovative summative assessments (we list some below!)
5) Give teachers valuable insights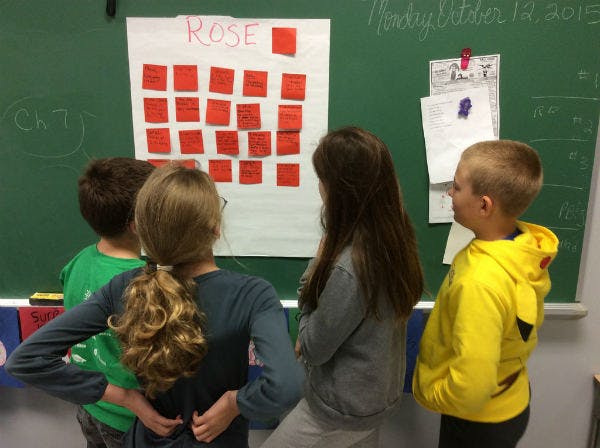 Credit: Kevin Jarrett
Summative assessments can highlight what worked and what didn't throughout the school year. Once you pinpoint how, where and what lessons need tweaking, making informed adjustments for next year becomes easier.
In this world nothing can be said to be certain, except death and taxes… and, for teachers, new students year after year. So although old students may miss out on changes you've made to your lessons, new ones get to reap the benefits.
This not only improves your skills as an educator, but will ensure a more enriching educational experience for generations of students to come.
6) Contribute positively to learning outcomes
Certain summative assessments also provide valuable data at district, national, and global levels. Depending on average test scores, this can determine whether or not certain schools receive funding, programs stay or go, curriculum changes occur, and more. Burke writes:
Summative assessments also provide the public and policymakers with a sense of the results of their investment in education and give educators a forum for proving whether instruction works – or does not work.
The seven aims of summative assessment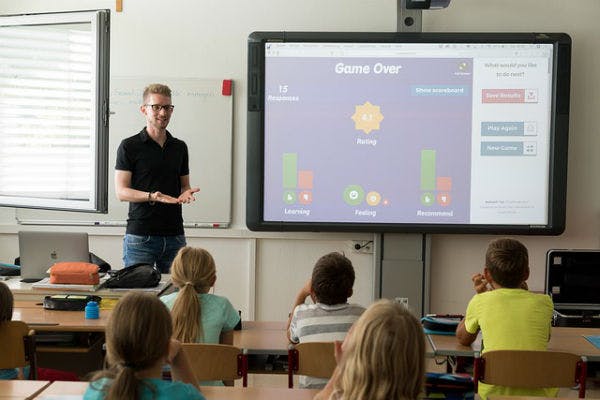 Dr. Nancy P. Gallavan, a professor of teacher education at the University of Central Arkansas, believes teachers can use performance-based summative assessments at any grade level.
However, in an article for Corwin, she suggests crafting yours with seven aims in mind:
Accompanied with appropriate time and task management
Achievable as in-class activities and out-of-class assignments
Active involvement in planning, preparation, and performance
Applicable to academic standards and expectations
Appropriate to your students' learning styles, needs, and interests
Attractive to your students on an individual and group level
Authentic to curricular content and context
Keeping these goals in mind, here's a list of innovative ways to conduct summative assessments in your classroom!
Summative assessment examples: 9 ways to make test time fun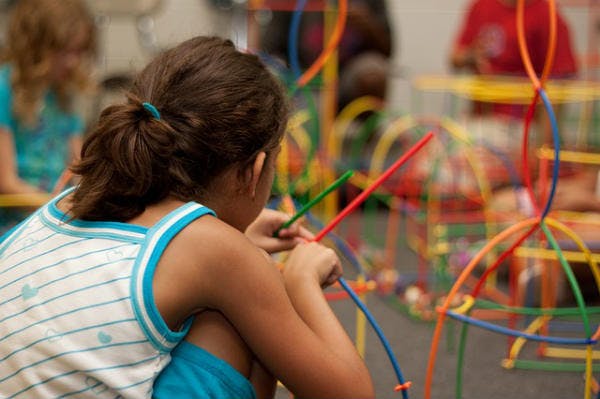 If you want to switch things up this summative assessment season, keep reading. While you can't change what's on standardized tests, you can create activities to ensure your students are exhibiting and applying their understanding and skills to end-of-chapter or -unit assessments. In a refreshing way.
Why not give them the opportunity to express their understanding in ways that apply to different learning styles?
Note: As a general guideline, students should incorporate recognition and recall, logic and reasoning, as well as skills and application that cover major concepts and practices (including content areas you emphasized in your lessons).
1) One, two, three… action!
Write a script and create a short play, movie, or song about a concept or strategy of your choosing.
This video from Science Rap Academy is a great — and advanced — example of students who created a song about how blue-eyed children can come from two brown-eyed parents:
2) TXT MSG
Using a tool such as iPhone Fake Text Generator, have students craft a mock text message conversation conveying a complex concept from the unit, or each chapter of that unit.
Students could create a back-and-forth conversation between two historical figures about a world event, or two friends helping each other with complex math concepts.
3) Podcast
Have your students create a five to 10-minute podcast episode about core concepts from each unit. This is an exciting option because it can become an ongoing project.
Individually or in groups, specific students can be in charge of each end-of-chapter or -unit podcast. If your students have a cumulative test towards the end of the year or term, the podcast can even function as a study tool they created together.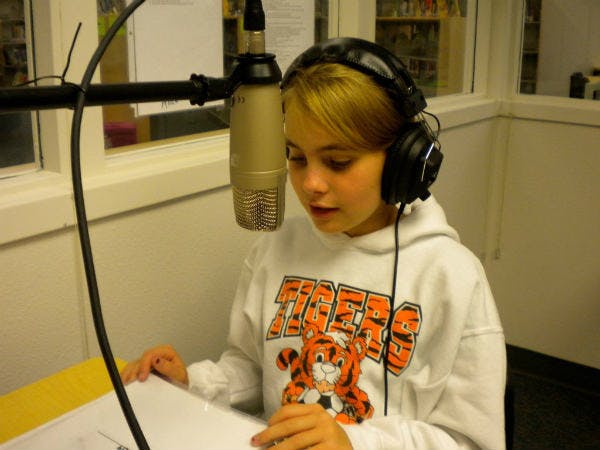 Credit :Brad Flickinger
You can use online tools such as Record MP3 Online or Vocaroo to get your class started!
4) Infographic
Creating a detailed infographic for a final project is an effective way for students to reinforce what they've learned. They can cover definitions, key facts, statistics, research, how-to info, graphics, etc.
You can even put up the most impressive infographics in your classroom. Over time, you'll have an arsenal of in-depth, visually-appealing infographics students can use when studying for chapter or unit tests.
5) Compare and contrast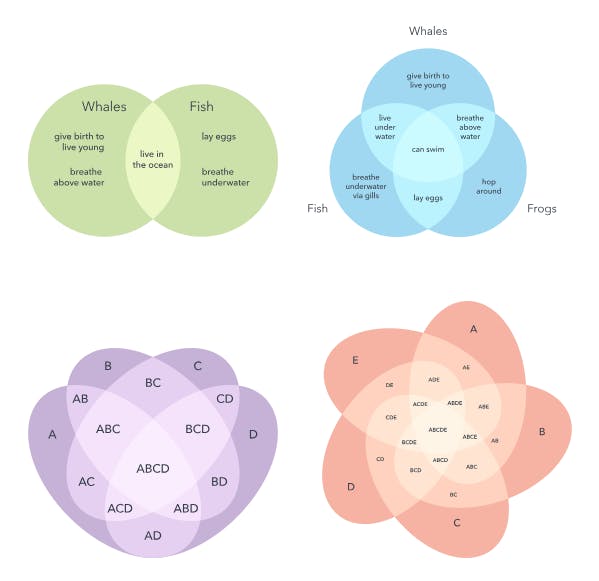 Credit: Lucidchart
Venn diagrams are an old — yet effective — tool perfect for visualizing just about anything! Whether you teach history or social studies, English or math, or something in between, Venn diagrams can help certain learners visualize the relationship between different things.
For example, they can compare book characters, locations around the world, scientific concepts, and more just like the examples below:
6) Living museum
This creative summative assessment is similar to one, two, three… action! Individuals will plan and prepare an exhibit (concept) in the Living Museum (classroom). Let's say the unit your class just completed covered five core concepts.
Five students will set up around the classroom while the teacher walks from exhibit to exhibit. Upon reaching the first student, the teacher will push an imaginary button, bringing the exhibit "to life." The student will do a two to three-minute presentation; afterwards, the teacher will move on to the next one.
7) Ed-Tech games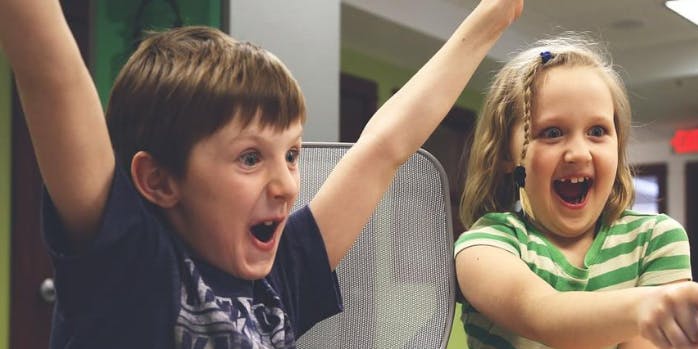 Now more than ever, students are growing up saturated with smartphones, tablets, and video games. That's why educators should show students how to use technology in the classroom effectively and productively.
More and more educators are bringing digital tools into the learning process. Pew Research Center surveyed 2,462 teachers and reported that digital technologies have helped in teaching their middle and high school students.
Some of the findings were quite eye-opening:
80% report using the internet at least weekly to help them create lesson plans
84% report using the internet at least weekly to find content that will engage students
69% say the internet has a "major impact on their ability to share ideas with other teachers
80% report getting email alerts or updates at least weekly that allow them to follow developments in their field
92% say the internet has a "major impact" on their ability to access content, resources, and materials for their teaching
67% say the internet has a "major impact" on their ability to interact with parents and 57% say it has had such an impact on enabling their interaction with students
Take Prodigy Math Game, for example. Over 50 million students, teachers and parents are using the curriculum-aligned math game for 1st to 8th Grade. And with a free teacher account, you can track individual or classroom progress and set your own Assessments.
8) Shark Tank/Dragon's Den
Yes, just like the reality TV show! You can show an episode or two to your class or get them to watch the show at home. Next, have students pitch a product or invention that can help change the world outside of school for the better.
This innovative summative assessment is one that'll definitely require some more thought and creativity. But it's important that, as educators, we help students realize they can have a huge positive impact on the world in which they live.
9) Free choice
If a student chooses to come up with their own summative assessment, you'll need to vet it first. It'll likely take some collaboration to arrive at something sufficient.
However, giving students the freedom to explore content areas that interest them most could surprise you. Sometimes, it's during those projects they form a newfound passion and are wildly successful in completing the task.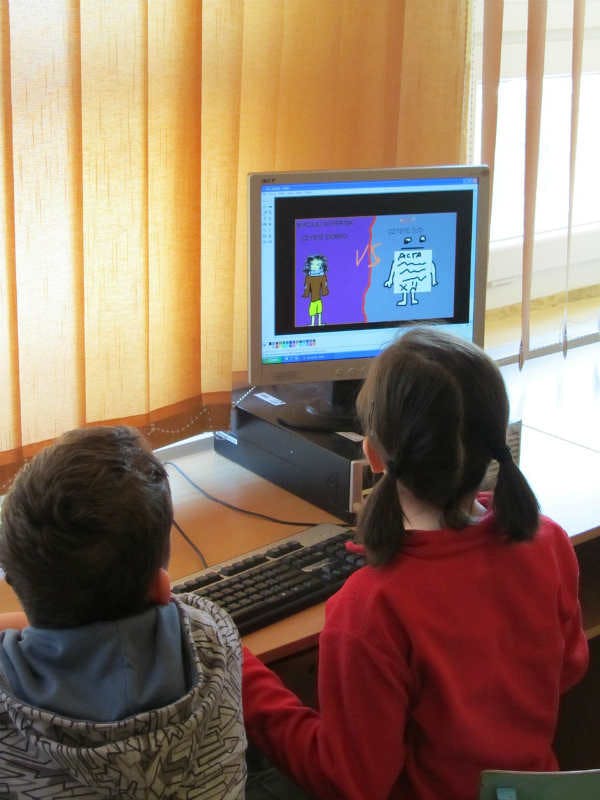 We're sure there are countless other innovative summative assessment ideas out there, but we hope this list gets your creative juices flowing.
With the exclusion of standardized state and national tests, one of the greatest misconceptions about summative assessments is that they're all about paper and pencil. Our hope in creating this list was to help you see how fun and engaging summative assessments can truly be.
Summative assessment strategies for keeping tests clear and fair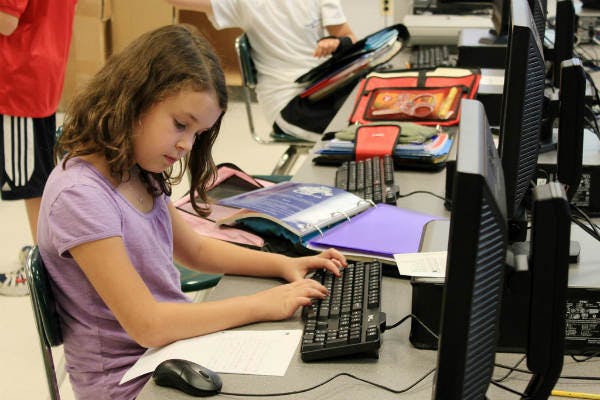 Credit: woodleywonderworks
In addition to using the summative assessment examples above to accommodate your students' learning styles, these tips and strategies should also help:
Use a rubric — Rubrics help set a standard for how your class should perform on a test or assignment. They outline test length, how in-depth it will be, and what you require of them to achieve the highest possible grades.
Design clear, effective questions — When designing tests, do your best to use language, phrases, and examples similar to those used during lessons. This'll help keep your tests aligned with the material you've covered.
Try blind grading — Most teachers prefer knowing whose tests they're grading. But if you want to provide wholly unbiased grades and feedback, try blind grading. You can request your students write their names on the bottom of the last test page or the back.
Assess comprehensiveness — Make sure the broad, overarching connections you're hoping students can make are reasonable and fluid. For example, if the test covers measurement, geometry and spatial sense, you should avoid including questions about patterning and algebra.
Create a final test after, not before, teaching the lessons — Don't put the horse before the carriage. Plans can change and student learning can demand different emphases from year to year. If you have a test outline, perfect! But expect to embrace and make some changes from time to time.
Make it real-world relevant — How many times have you heard students ask, "When am I going to use this in real life?" Far too often students assume math, for example, is irrelevant to their lives and write it off as a subject they don't need. When crafting test questions, use culturally-relevant word problems to illustrate a subject's true relevance.
Enter the Balanced Assessment Model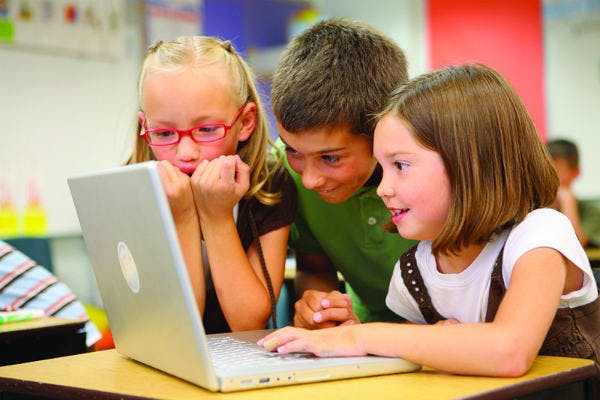 Credit: Lucélia Ribeiro CC BY-SA 2.0, via Wikimedia Commons
Throughout your teaching career, you'll spend a lot of time with formative and summative assessments. While some teachers emphasize one over the other, it's vital to recognize the extent to which they're interconnected.
In the book Classroom Assessment for Student Learning, Richard Stiggins, one of the first educators to advocate for the concept of assessment for learning, proposes something called "a balanced assessment system that takes advantage of assessment of learning and assessment for learning."
If you use both effectively, they inform one another and "assessment becomes more than just an index of school success. It also serves as the cause of that success."
In fact, Stiggins argues teachers should view these two types of assessment as "in sync."
They can even be the exact same thing — only the purpose and the timing of the assessment determine its label. Formative assessments provide the training wheels that allow students to practice and gain confidence while riding their bikes around the enclosed school parking lot.
Once the training wheels come off, the students face their summative assessment as they ride off into the sunset on only two wheels, prepared to navigate the twists and turns of the road to arrive safely at their final destination.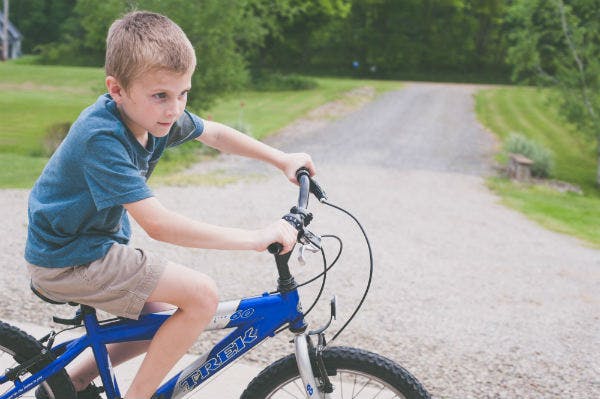 Conclusion: Going beyond the test
Implementing these innovative summative assessment examples should engage your students in new and exciting ways.
What's more, they'll have the opportunity to express and apply what they've learned in creative ways that solidify student learning.
So, what do you think — are you ready to try out these summative assessment ideas? Prodigy is a game-based learning platform teachers use to keep their students engaged.
Sign up for a free teacher account and set an Assessment today!